Support TFG by using the links in our articles to shop. We receive a small commission (at no extra cost to you) so we can continue to create helpful free content. Thank you, we appreciate it!
You might be wondering why budget travel packing essentials vary from the items you would choose for a regular vacation. When planning a budget trip, you sacrifice conveniences such as hotel rooms for hostels and guesthouses; nice restaurants for local food stalls; and easy flights for overnight bus journeys.
Your amenities change and you need to make up for these small inconveniences with a few new budget travel packing essentials:
---
8 Budget Travel Packing Essentials
---

Sleeping Liner
Believe it or not, some hostels don't offer blankets unless you want to pay extra and some budget rooms may offer sheets that look a bit…dirty. Avoid these issues by carrying your own sleeping sheet, it's lighter than a sleeping bag and can be used with both warm and cold climates. As a bonus, since sleeping bag liners enclose your feet and your entire body, pesky mosquitoes can't bite your toes while you sleep. Avoid cotton because it's heavy and bulky,  choose cool microfiber fabrics or the optimal material: silk.
Microfiber Luxury Travel Sheet available at amazon
Travel Towel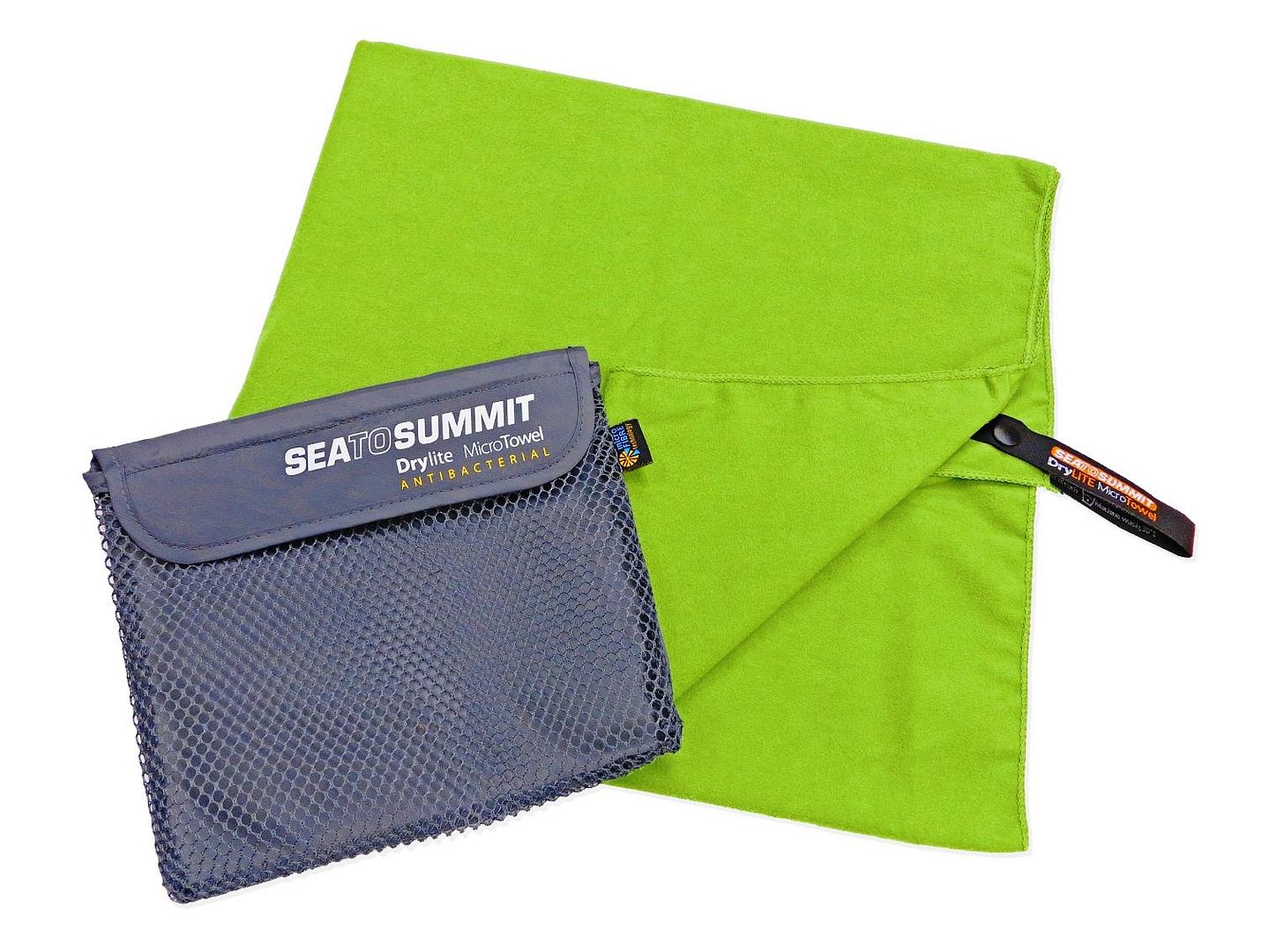 Do not expect to be given a towel in budget digs. While it does happen, it's not very often. A travel towel is better than carrying a regular towel because it packs small, its lightweight, super absorbent, and dries quickly, which is key when you're on the go (see dry bag below). Please note that sizes are very small, so a large to xlarge should be standard even if you're petite.
 Sea to Summit DryLite Towel available at amazon.
Laundry line
As a budget traveler, you probably want to save some money by washing your own clothes. It can be a piece of reusable string, dental floss, or something more durable such as this travel laundry line but save yourself some trouble by packing this small item. Also make this task easier by choosing the right travel clothing.
Sea to Summit Lite Line Clothesline available at amazon. Read this tutorial for more tips: how to do laundry when traveling.!
Dry bag
A dry bag can be used to store wet clothing when you're on the go. Imagine if you have an early bus to catch to your next destination, but you only had time for a quick shower before breakfast not leaving you any time for your towel to dry. Avoid hanging it over your dusty backpack and pack it in a waterproof bag that can also be used to hold other wet items such as a bikini. It can also be used to store and protect electronics from a sudden downpour.
Itzy Ritzy "Travel Happens" Sealed Wet Bag available at amazon!
Spork
When you're sampling local treats from the street and market stalls don't always expect to be handed a fork to go with your food. Play it smart and pack a spork that you can use during these instances as well as if you want to buy food from a grocery store or shop. If you're eating preferences include only eating at restaurants skip this item.
Light Mt Fire Titanium Spork available at amazon
Head torch

Why is a head torch better than a regular flashlight? Because it leaves your hands free to eat your meal, use at night while camping, to go about your business in a blackout, or to walk late at night hands-free.
Petzl E91 Tikkina 2 available at amazon
Backpack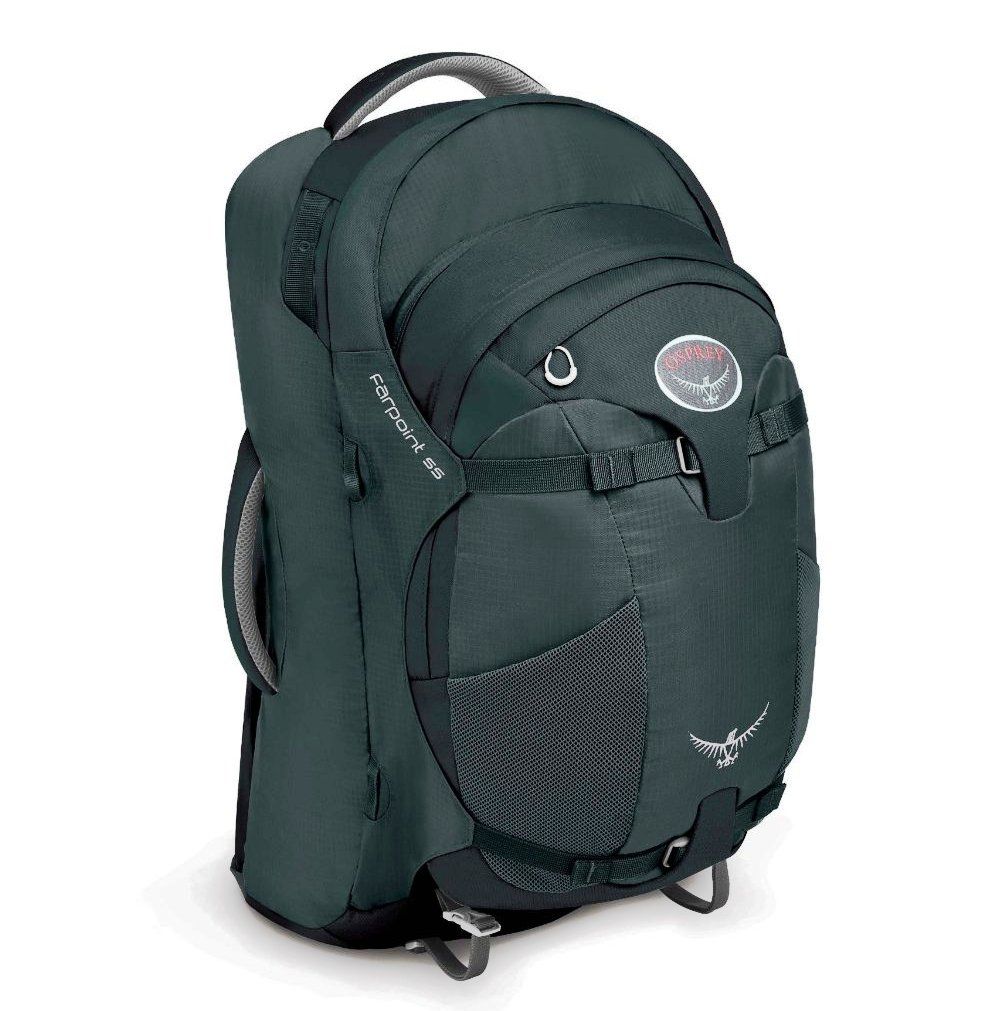 Budget travelers are always on the go and can spend much time exploring off the beaten path destinations which often times means there is no path at all. Make it easy to carry your luggage over muddy trails, up ferry stairs, and over gaping holes in sidewalks by traveling with a backpack.
Read my review on my favorite travel backpack: Farpoint Osprey 55, available at amazon. Read this step by step guide about How to Choose  a Travel Backpack
Flip flops or similar
When I look at backpackers it seems that the majority of them either wear trainers or flip flops to match their laid back dress codes (but that varies on your personal style choice of course). Fashion preferences aside, one of the main reasons a budget traveler would want to use flip flops is in icky budget accommodation showers. Avoid foot fungi in hostel bathrooms and pack a pair of shower shoes.
iPanema Women's Neo Sense Thong Sandal available at amazon. Check out my favorite travel shoes for women that doubles as a flip flop and cute sandal!
---
Can you think of any other budget travel essentials? Please share in the comments!
---
Check out these posts for more helpful tips for Budget Travel:
---
If you find this post on budget travel packing essentials useful, please share with your friends on Facebook, Twitter and Pinterest. Thanks for reading!
---