---
Travel Fashion Talk: My Last Minute Stocking Stuffers
---
Watch the video on Facebook:
Watch the video on YouTube:
On this week's Travel Fashion Talk on Facebook Live, I share some last-minute stocking stuffer ideas for the travelers in your life. Join me to round out your holiday gift list and learn why I use some of these essentials myself!
Products Mentioned in This Week's Travel Fashion Talk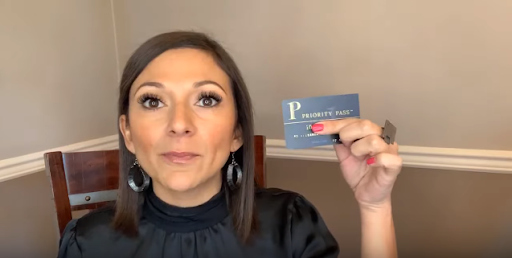 Priority Pass, Standard $59 | Standard Plus $224 | Prestige $364
(Prices listed have discounts applied as mentioned below.)
Priority Pass
I bought the Priority Pass recently and nine times out of 10 I get into the lounge without a reservation. I'm incredibly happy with my purchase because it's really helped me have a more stress-free flying experience. and don't know why I didn't buy it before! And right now it's discounted! Standard 40% off, Standard Plus 25%, and Prestige 15% off are some great savings!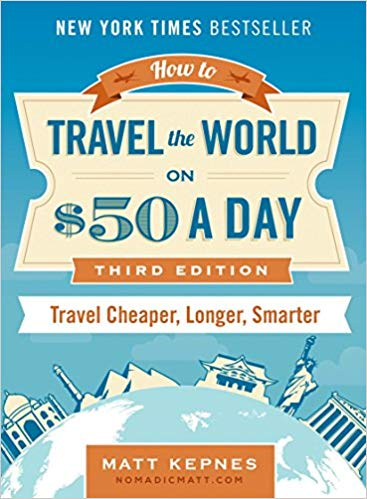 How to Travel the World on $50 a Day, $12.99, Amazon
Travel the World on $50 a Day 
Travel blogger and writer Nomadic Matt shares 10 years' worth of budget travel tips in How to Travel the World on $50 a Day, which will certainly inspire wanderlust in anyone who dreams of traveling. He proves that travel doesn't have to be expensive, but actually aspiring and achievable. A must-read!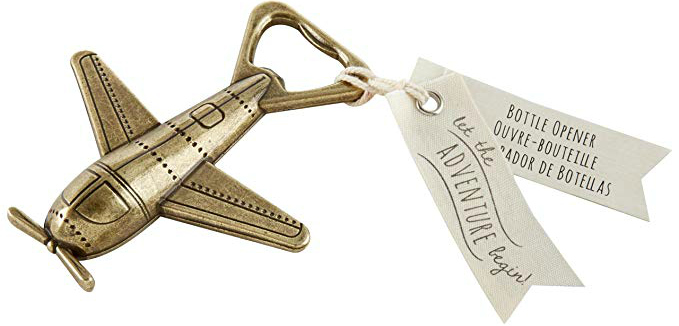 Kate Aspen Airplane Bottle Opener, $5.41, Amazon
Kate Aspen Airplane Bottle Opener 
This bottle opener from Kate Aspen is a whimsical gift that any traveler will love and you can easily buy a few of these for friends or family because it doesn't dig into the holiday budget. Get more choice ideas with our unique gift guide!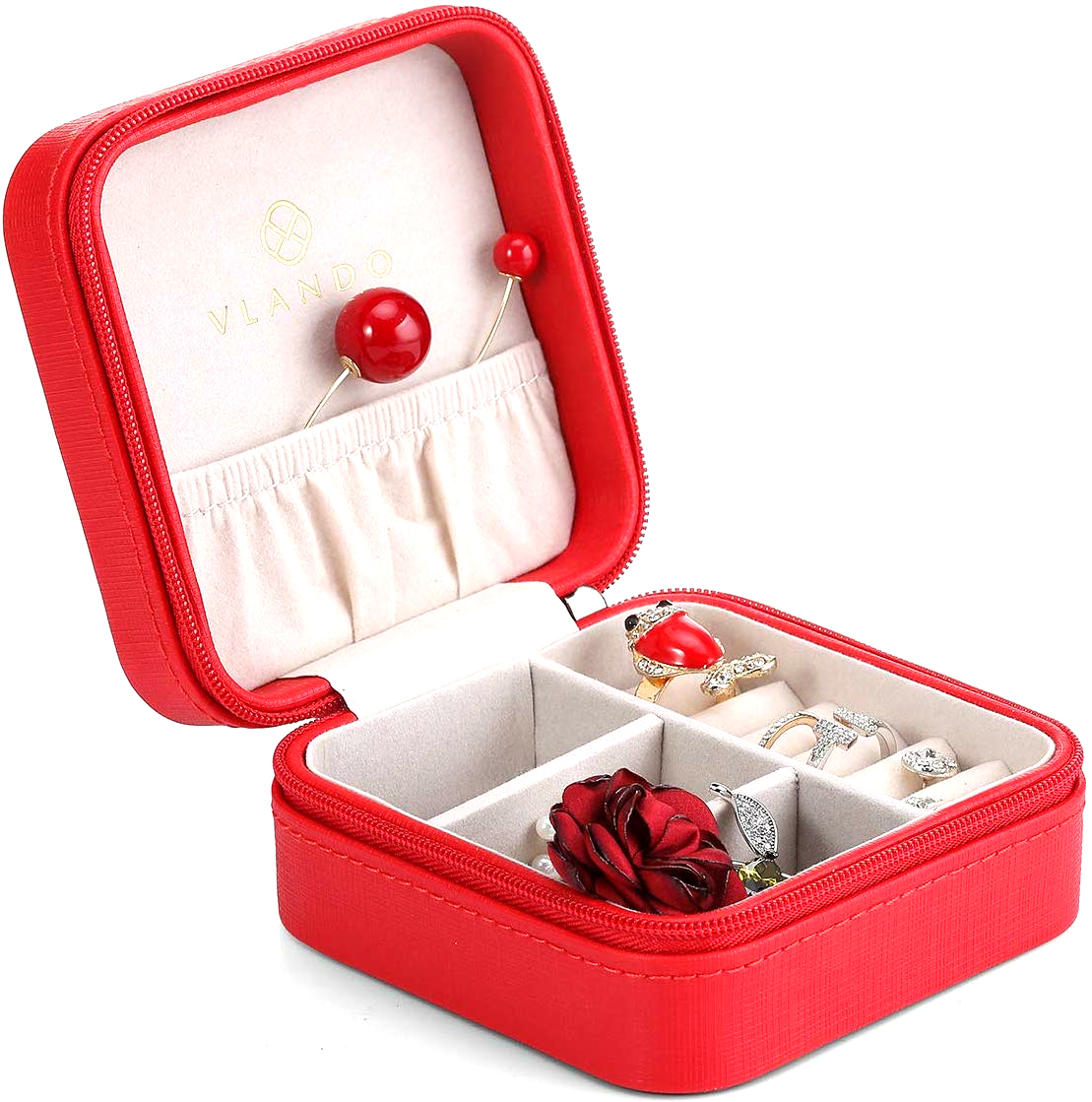 Small Travel Jewelry Box, $9.99, Amazon
Vlando Travel Jewelry Box
In the video, I say this is a different brand name, but I'm definitely holding the Vlando jewelry box. I usually take a few jewelry pieces with me if I have some formal events or am speaking at a conference (or heck, just cause!), and quite excited to have a travel case to keep my rings and necklaces from tangling. In fact, we did a helpful post on how to pack jewelry and avoid tangling them!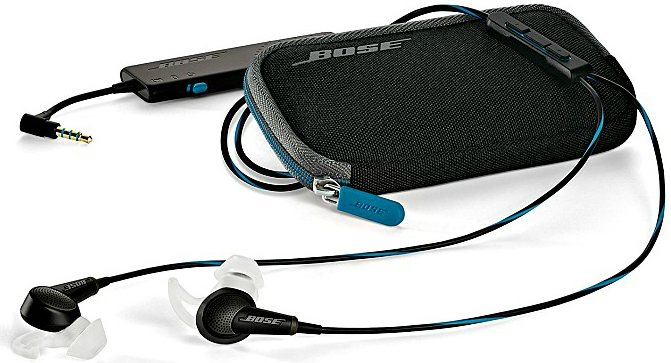 Bose QuietComfort 20 Headphones, $249.00, Amazon
Bose Noise Cancelling Earphones
I adore these Bose QuietComfort headphones and so do our readers! (I even did a specific review on these headphones.) Our readers have recommended several Bose headphone styles, so feel free to check those out. For me, the QuietComfort are durable for travel, allow me to enjoy a flight without extraneous noise, and pump out my media with good sound!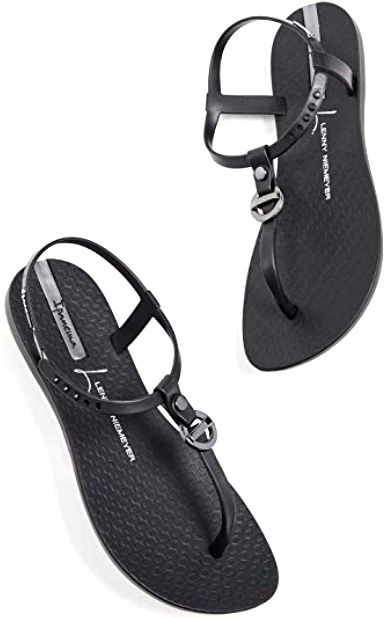 Ipanema Women's Len Locket Sandal, $45, Amazon
Ipanema Flip Flops
Minimize your need for multiple pairs of shoes with these ones by Ipanema. These sandal-style flip flops let you maximize space, style, and are water-friendly (for beachgoers). They're an old favorite of mine, having discovered them a few years ago, but definitely, see more comfy flip flops in this post!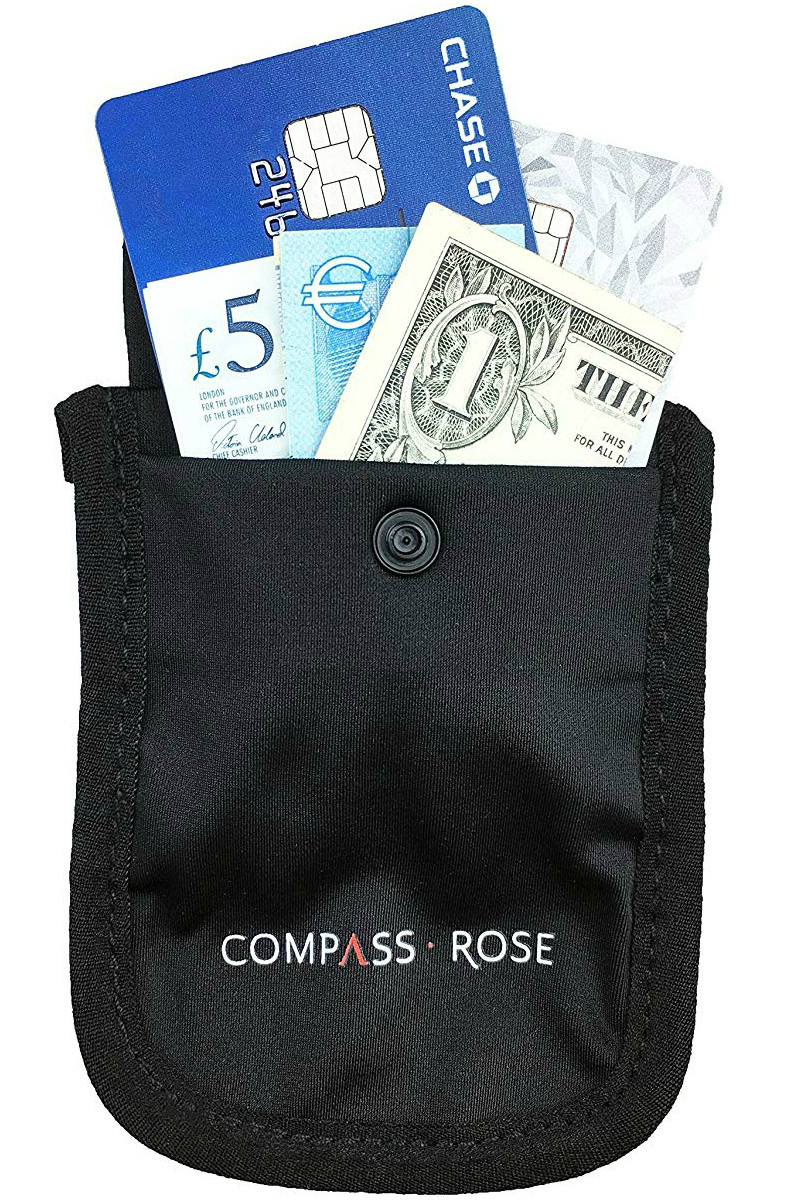 RFID Secret Bra Wallet, $14.99, Amazon
Compass Rose RFID Secret Bra Wallet
I carry the Compass Rose Secret Bra Wallet with me when I go sightseeing or just to transport some identification or credit cards easily while flying. It's the only RFID bra wallet on the market and is made with an extra-long strap so it can fit DD+ cup styles and a range of bra band widths. Feel free to read more about the secret bra wallet!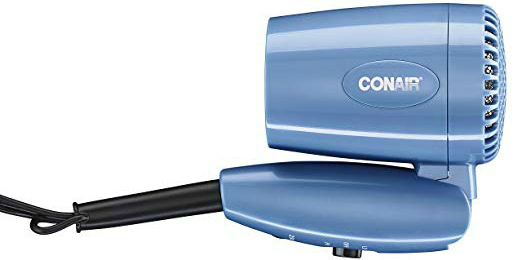 Conair Vagabond Compact Folding Hair Dryer, $14.99, Amazon
Conair Compact Folding Hair Dryer
Yup, I am that woman who has curly hair but craves it straight, so my Conair compact hair dryer also comes with me. I love the foldable handle, so it's super easy to pack, but I ESPECIALLY love that it's dual voltage so I can use it internationally without a converter. Check out more dual voltage hair dryers here!

Violife Electric Toothbrush, $19.90, Amazon
Violife Electronic Toothbrush
I like to maintain a personal care regimen when traveling and the Violife Slim Sonic Toothbrush was on my wishlist for a while. It's a sonic-powered, portable electronic toothbrush delivering a sparkling smile at 22,000 strokes per minute and the slim, mascara-style design fits into my handbag or suitcase. Want more gift ideas? This post on the best electronic toothbrushes might help!
Sonicety Electric Toothbrush Travel Size, $12.97, Amazon  
Sonicety Electric Toothbrush (Two Brushheads Included)
Guess I love clean, sparkling teeth enough that I'm including a second electronic tooth. The Sonicety is half the price of the Violife so it's a good value because it includes two brush heads and claims to clean teeth at 23,000 strokes per minute (slightly higher than Violife). And, of course, it's totally packable for travel!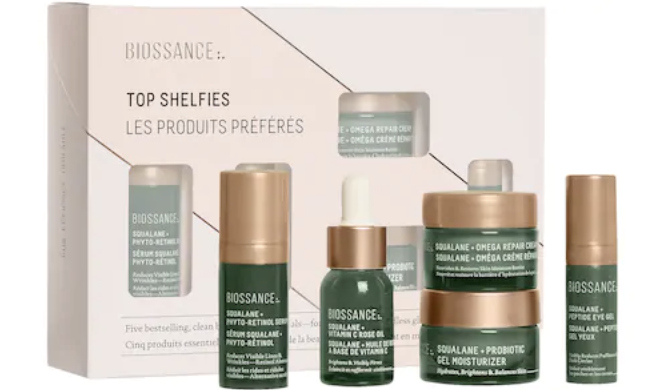 Biossance Top Shelfies Set, $58, Sephora
Biossance Top Shelfies Kit
Though I usually buy reusable containers and refill them with my toiletry products, I'm loving this skincare kit by Biossance. The creams and Vitamin C oil keep my skin refreshed and hydrated, especially if I'm traveling in different climates. I call this my "wonderous self-gift find," and you could too (or gift someone else with it)! Here are more picks for travel-friendly toiletries!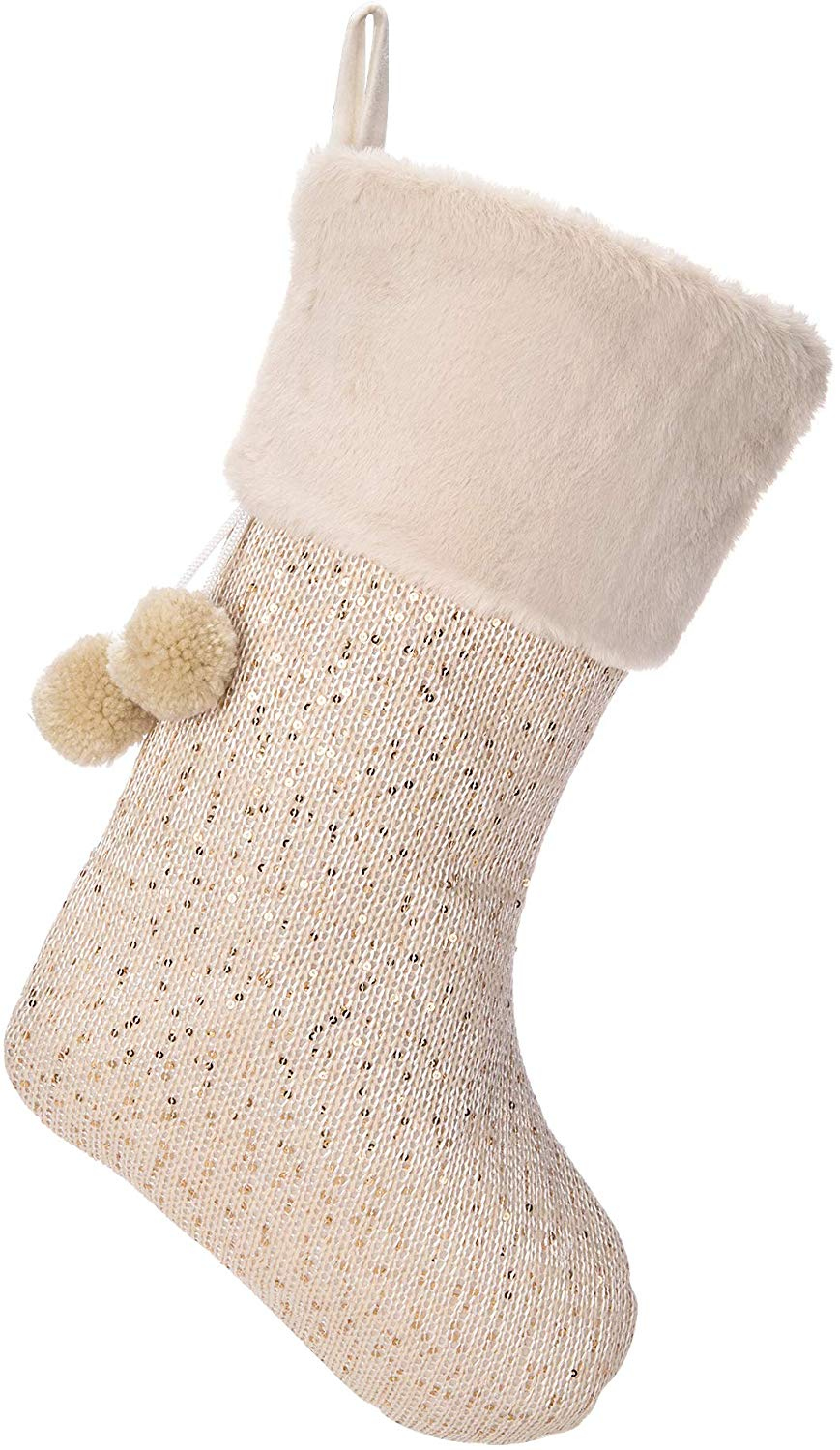 iPEGTOP 18″ Luxury Wool Christmas Stocking, $16.99, Amazon
Christmas Stocking
Of course, you can't have stocking stuffers without a pretty stocking to present them in! This one from IPEGTOP is totally luxurious and will look lovely on anyone's mantle! Happy shopping everyone!
Resources Mentioned on this Week's Travel Fashion Talk:
---
What are other great last-minute stocking stuffers for travelers? Share and comment below!
---
For more holiday gift ideas, please read: 
---
We hope you enjoyed this week's Travel Fashion Talk episode! To watch more episodes, visit our
Facebook Videos page
or catch the replays on our
YouTube channel
.
---