Support TFG by using the links in our articles to shop. We receive a small commission (at no extra cost to you) so we can continue to create helpful free content. As an Amazon Associate, we earn from qualifying purchases made on Amazon in addition to other retailers featured on the blog. Thank you, we appreciate your support!
Tired of boring travel gift ideas? Here's an awesome list of unique gifts for travelers they'll actually use. Warning: you may end up shopping for yourself!
---
Unique Gifts for Travelers 
---
Table Of Contents
Finding a unique travel gift can prove to be a challenge, especially when it seems that your frequent flyer has all the essentials they need. Whether you're looking to save or splurge, you're sure to find the perfect item for every jetsetter on your holiday gift list!
The Most Unique Travel Gifts According to Our Readers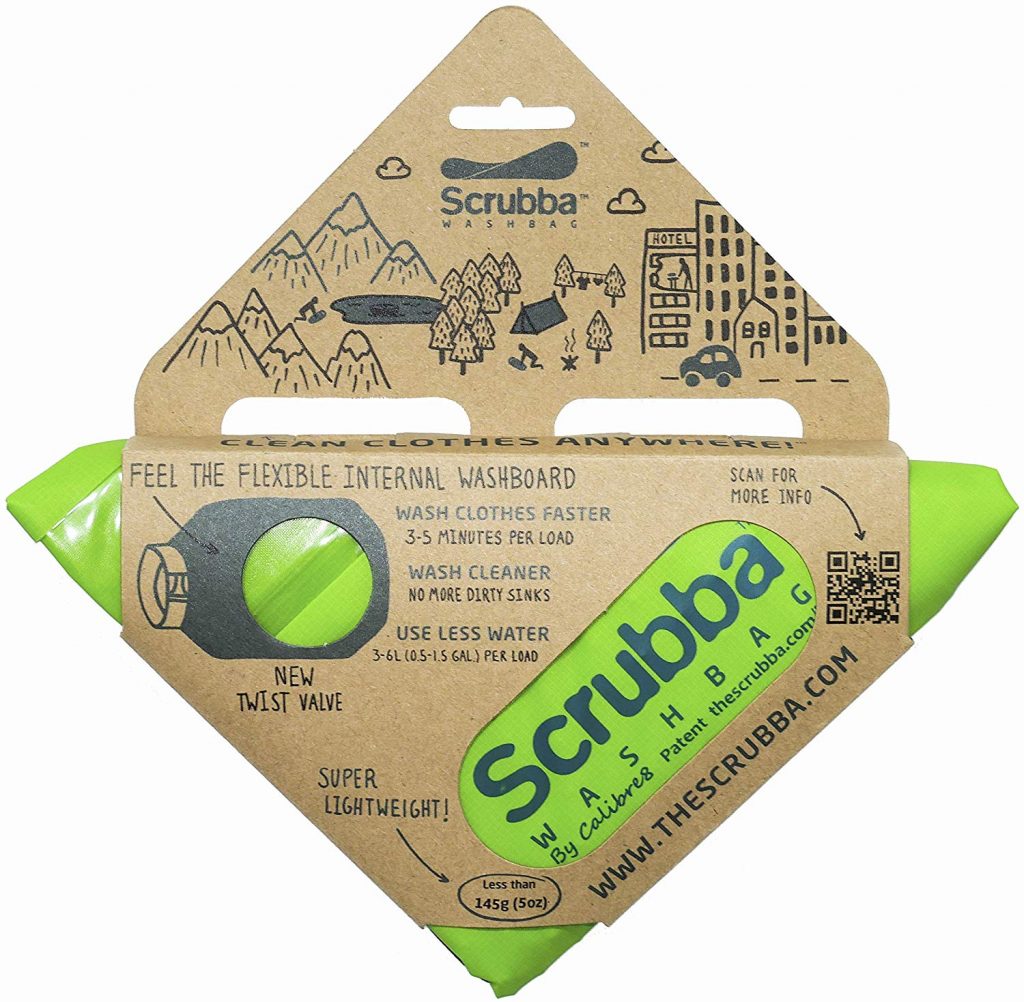 Portable Travel Wash Bag
Backpackers, budget travelers, and long term wanderers love the Scrubba Wash Bag. It saves you money by allowing you to efficiently and effectively wash your clothes anytime, anywhere. This works especially well for adventurers getting off the beaten path with limited access to laundry facilities or those that would prefer the convenience of doing it themselves. Buy it here!

For travelers with delicate clothing, try the new Allurette Scrubba Wash Bag instead. While the original Scrubba works wonders for regular and technical clothing that needs a serious scrub down to get it clean, the Allurette is better suited for fabrics that require a soft hand wash. Buy it here!
Don't forget to add a portable elastic clothesline to add the finishing touch to your unique gift!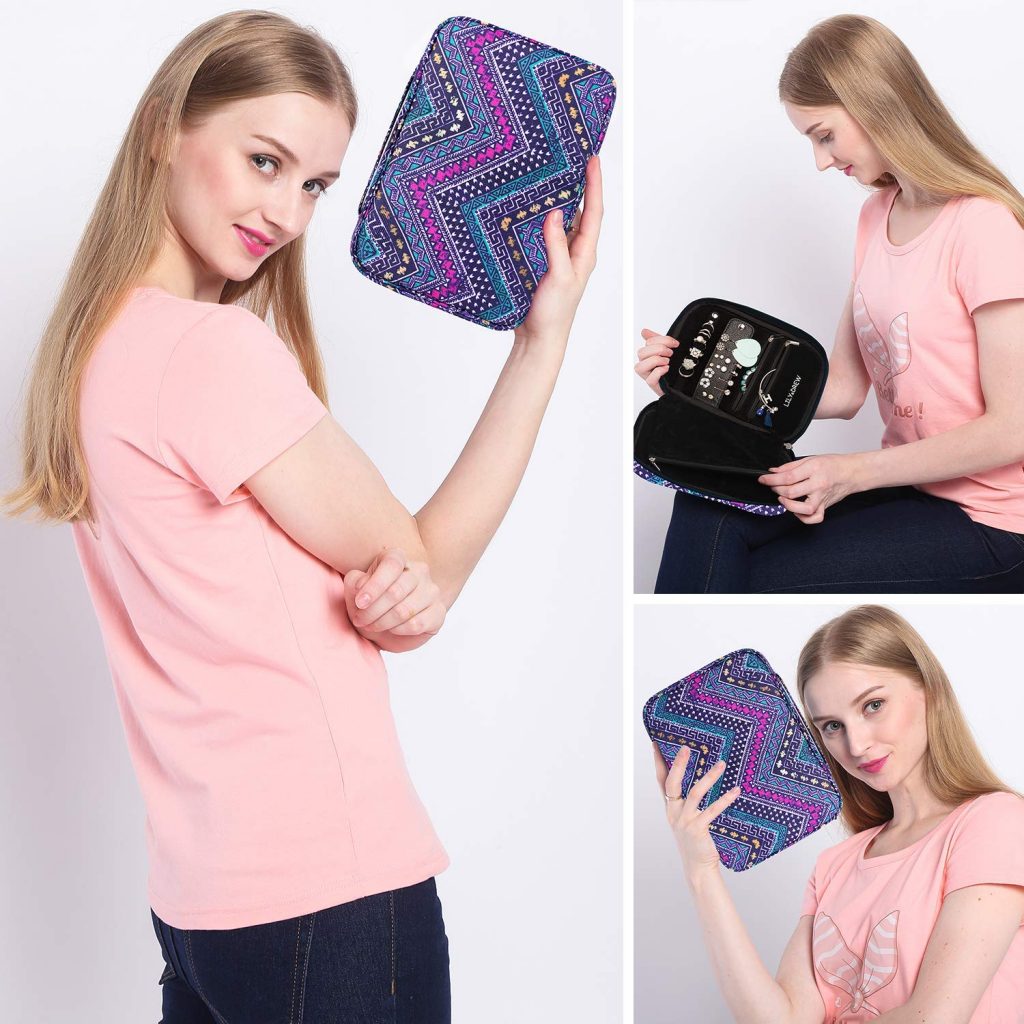 Lily & Drew Travel Jewelry Case
Jewelry Travel Organizer
Keeping your jewelry organized when you travel is important. Organize jewelry and keep everything tangle-free with this Lily & Drew Travel Jewelry Case. A classic travel gift for her, it keeps your necklaces untangled, with spots for earrings, rings, necklaces, and more.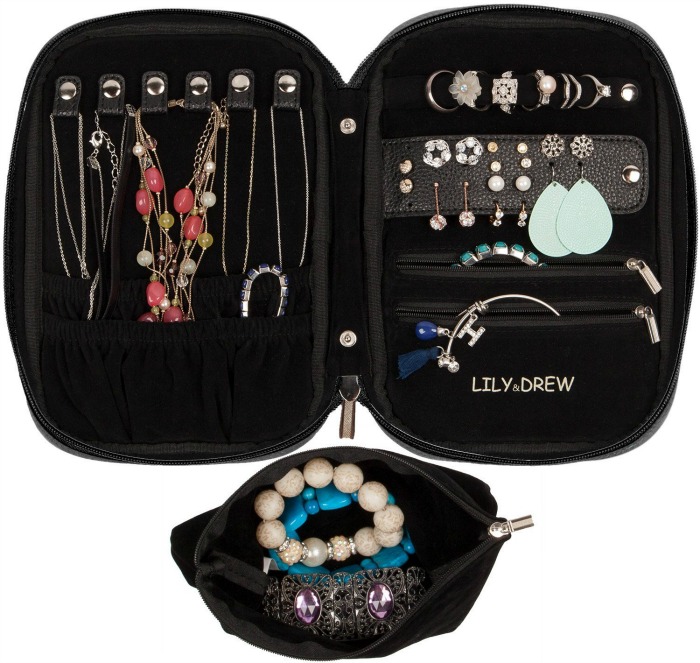 It also features a detachable pouch and is available in five prints and colors – you're sure to find a style to suit the fashionista that loves her accessories. Buy it here!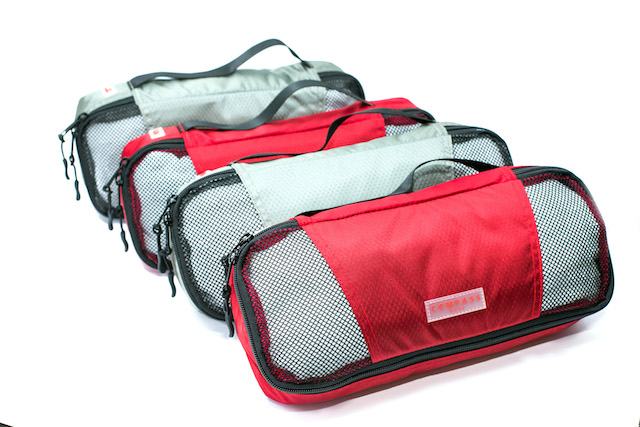 Compass Rose 4-Piece Carryon Size Packing Cube Set
Packing Cubes
Packing Cubes are the perfect gift for just about any traveler! We've put together a five-part YouTube series showing you the benefits of using them along with different methods for how to pack them. The secret to traveling carry-on only is this specific packing strategy, which compresses your clothing!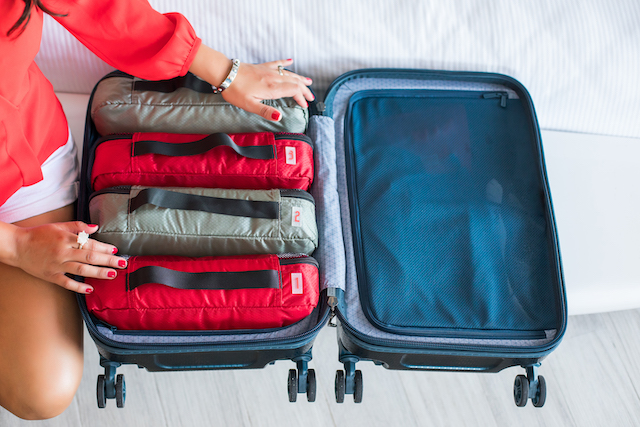 The ones shown above by Compass Rose Travel Accessories (our brand!) are the ONLY luggage organizers that are sized to fit a carry-on suitcase and they are also the ONLY packing cubes that are color and number coded for maximum organization! Ideal for travelers that love being organized or for travelers that want to travel with a smaller suitcase. Buy it here!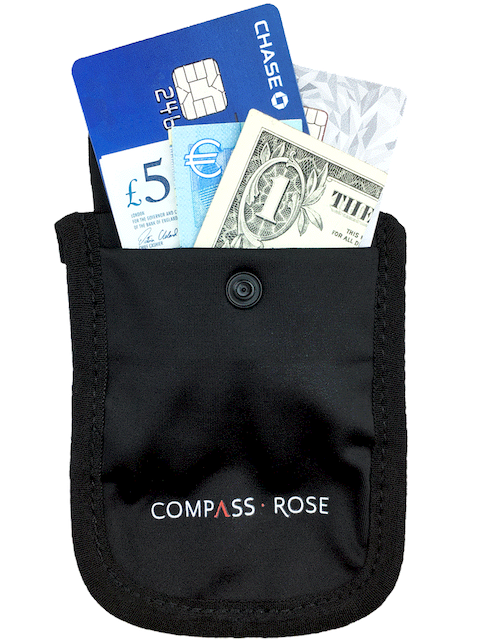 Compass Rose RFID Secret Bra Wallet
Anti Theft Hidden Stash with RFID
The Compass Rose Secret Bra Wallet with RFID is an anti-theft device that you can use as a second, hidden money stash to store excess cash and cards so you only need to keep the essentials in your wallet. This is the ONLY bra stash made with an extra-long strap to fit DD+cup sizes and a range of bra bandwidths. PLUS, it's also the only bra stash with RFID protection.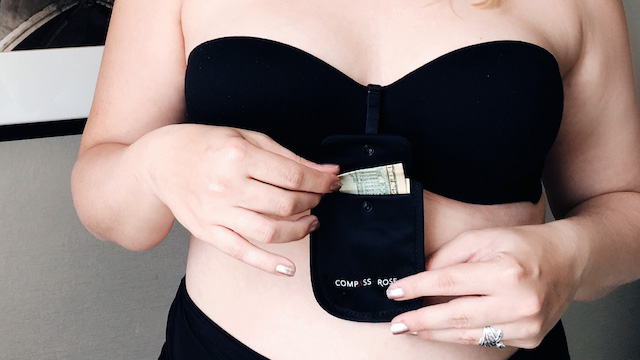 Should your purse get stolen or lost, you will have the bulk of your cash and cards securely stored underneath your clothing so you're never left unprepared. Note that this doesn't fit passports, but it does fit credit cards, cash, and an electronic hotel key. How much cash does it store? We've used it for up to fifty USD bills. Buy it here!

Electric Travel Toothbrush
Perfect for any traveler, the Violife Slim Sonic Toothbrush is a sonic-powered, portable electric toothbrush delivering a sparkling smile with 22,000 brush strokes per minute. The slim, mascara-style, vented cap design is ideal for your handbag or suitcase. As a plus, it's available in a wide variety of colors to suit all personalities! Buy it here!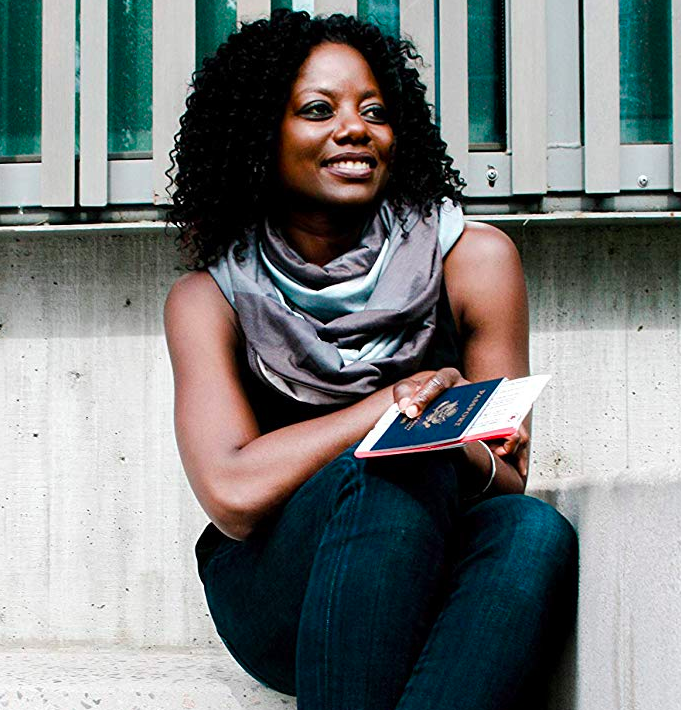 Travel Infinity Scarf
This Waypoint Goods Infinity Scarf  is one of the best sellers on this list. At under $50, it is a unique travel gift that will help you enjoy a safer and more stylish experience. Plus, It's something they can use not only on the road but at home, too. Buy it here!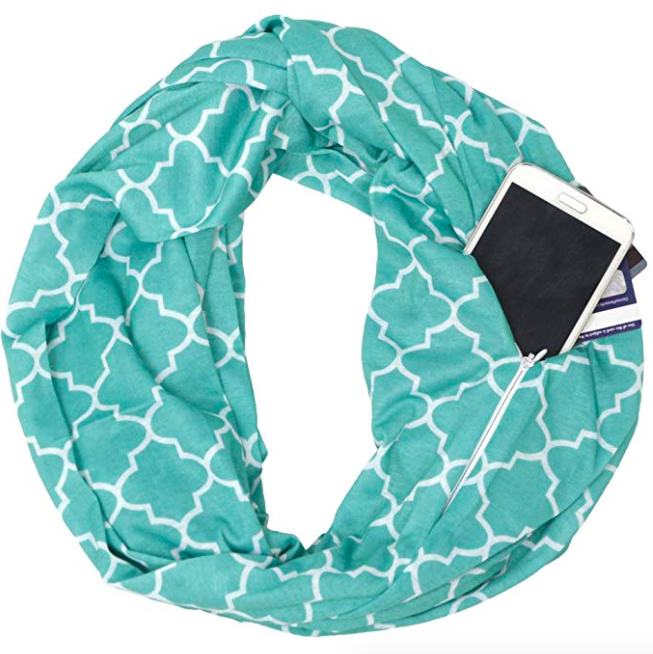 Pop Fashion Travel Infinity Scarf
Another popular style is the Pop Fashion Travel Infinity Scarf that features a secret pocket. Can't go wrong with an infinity scarf. Our readers love them! Buy it here!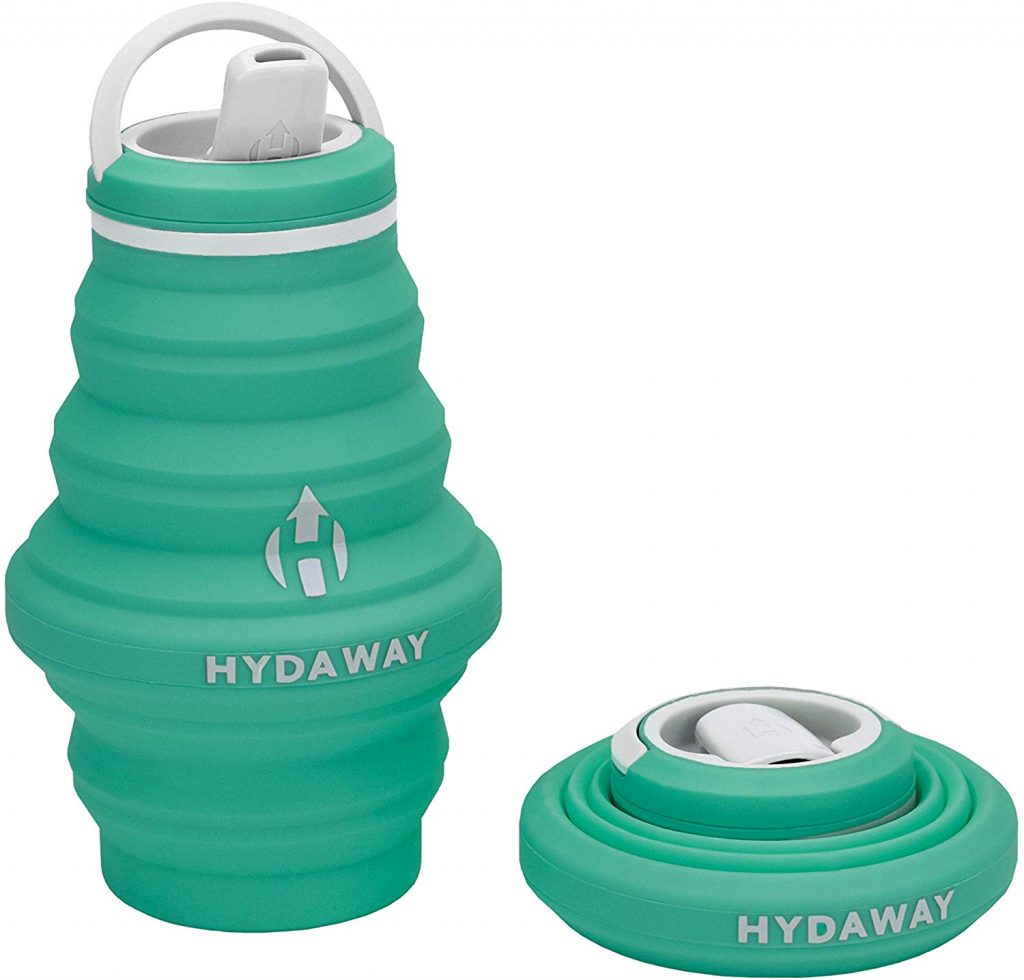 HYDAWAY Collapsible Pocket-sized Travel Water Bottle
Collapsible Travel Water Bottle
Staying hydrated on the go is a must and the HYDAWAY Collapsible Pocket-sized Water Bottle makes this more manageable all while taking up minimal space. Buy it here!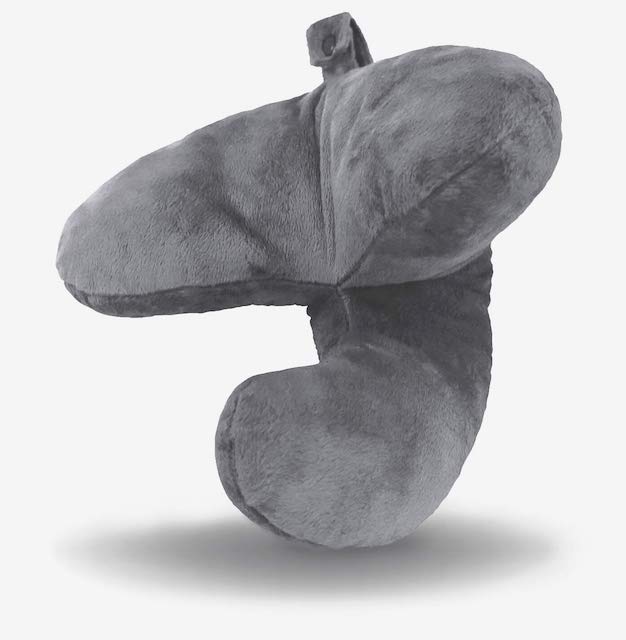 Travel Neck Pillow
The winner of the British Invention of the Year in 2013, the J-pillow Travel Pillow has a unique shape that was created for window seat sleeping. Along with traveling, it's also perfect for relaxing at home, whether on the couch or reading in bed.
One reader shared, "I have used this one and really like it!" Not only is it easy to carry, but it's also hygienic. You can put the whole pillow in the washing machine and it'll be like new again! Buy it here!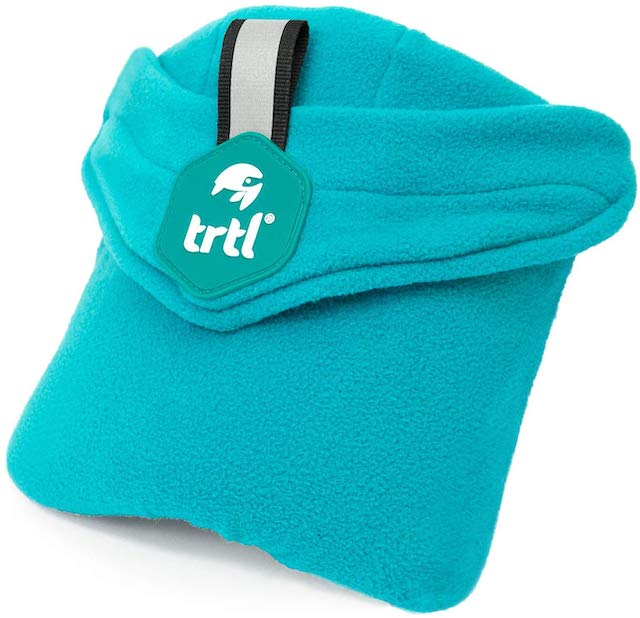 Trtl Pillow Neck Support Travel Pillow
Foldable Neck Pillow
For travelers that prefer to travel lighter, the Trtl Travel Neck Pillow offers head support without the bulk. It has been strategically designed to prevent a stiff neck while trying to sleep when traveling, and stops the need for you to lean against the airplane for head support. To learn more, read our full review, which includes feedback from our readers. Buy it here!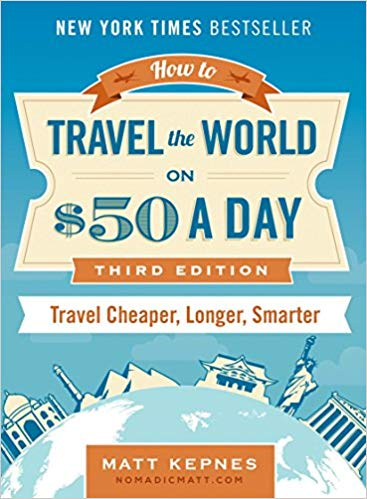 How to Travel the World on $50 a Day
Budget Travel Book
Perfect for the aspiring traveler, this book is informative for both newbie travelers and frequent flyers alike. Travel blogger and writer Nomadic Matt shares 10 years' worth of budget travel tips in How to Travel the World on $50 a Day, which will certainly inspire wanderlust in anyone who dreams of traveling for a short time, or indefinitely. A must-read and a favorite travel gift for our readers! Buy it here!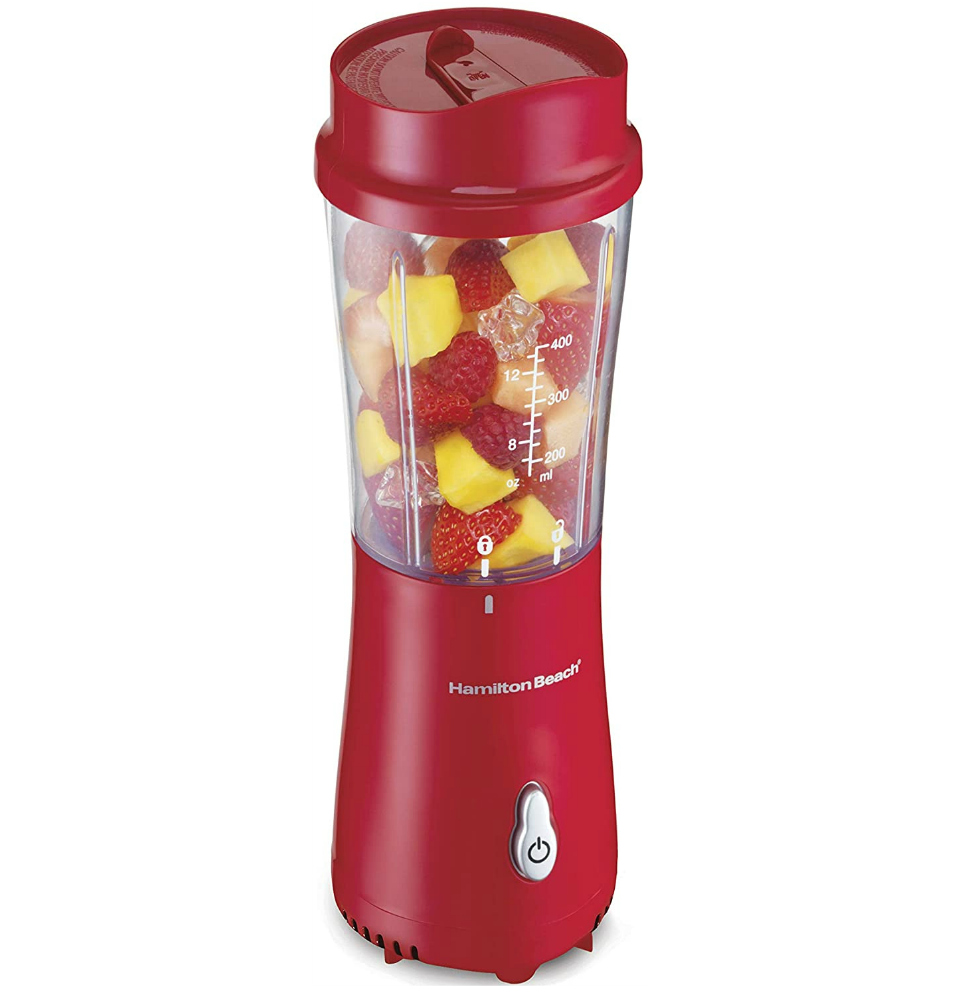 Hamilton Beach Personal Blender
Small Portable Blender
Get healthy nourishment on the go with this adorable, handy personal appliance courtesy of Hamilton Beach. For about $20, it features a 14 oz jar and one touch blending, which is perfect for everything from smoothies to baby food and cocktails. This unique gift ideas has also five cute color choices to choose from! Buy it here!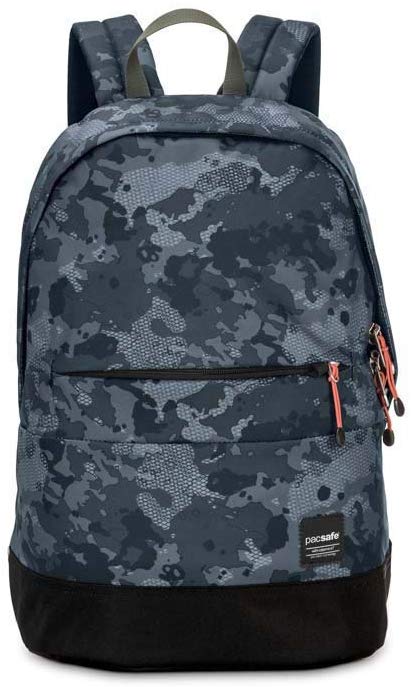 Pacsafe Slingsafe LX300 Anti-Theft Backpack
Anti-Theft Backpack
Anti-theft backpacks don't have to look like…well, anti-theft backpacks. The Pacsafe Slingsafe LX300 has a clean minimalist look while having safety features to protect your most valuable belongings. It has RFID safe blocking material built into a pocket that helps protect ID's and credit cards from hacker scanning plus lightweight, hidden exomesh slashguard stainless steel wire mesh embedded into the fabric that helps protect against slash-and-run theft. 
The padded backpack straps provide extra comfort when carrying heavier loads. Weighing just 16 ounces, the Slingsafe LX300 has a laptop sleeve compatible for a 15-inch laptop and leaves plenty of room to organize your daily essentials. Talk about secure mobility. Buy it here!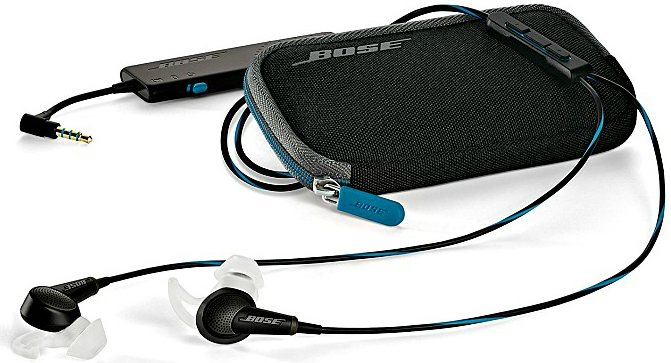 Bose QuietComfort 20 Headphones
Bose Noise Cancelling Earphones
I adore these Bose QuietComfort headphones (and even did a specific review of these headphones) and so do our readers! Our readers have recommended several Bose headphone styles, so feel free to check those out. The compact style shown above are durable for travel, allow me to enjoy a flight without extraneous noise, and pump out my media with good sound! Buy it here!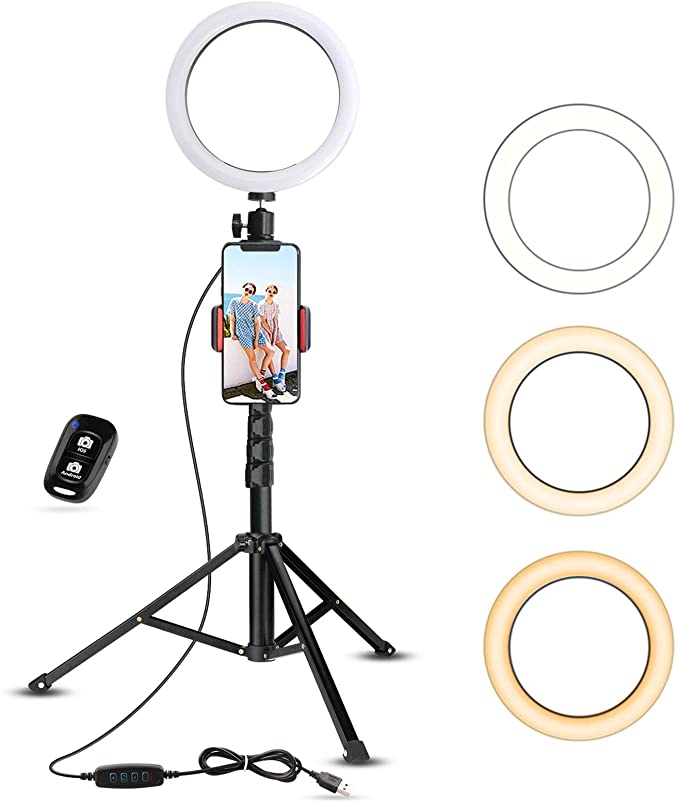 Selfie Ring Light with Tripod Stand and Cell Phone Holder
Selfie Ring Light
Travelers can take their Instagram selfies to the next level with the Selfie Ring Light. It allows you to shoot with the perfect dimmable lighting to take away all the unflattering shadows. Take pictures, create videos, or stream live – this will take travel memories to the next level. Buy it here!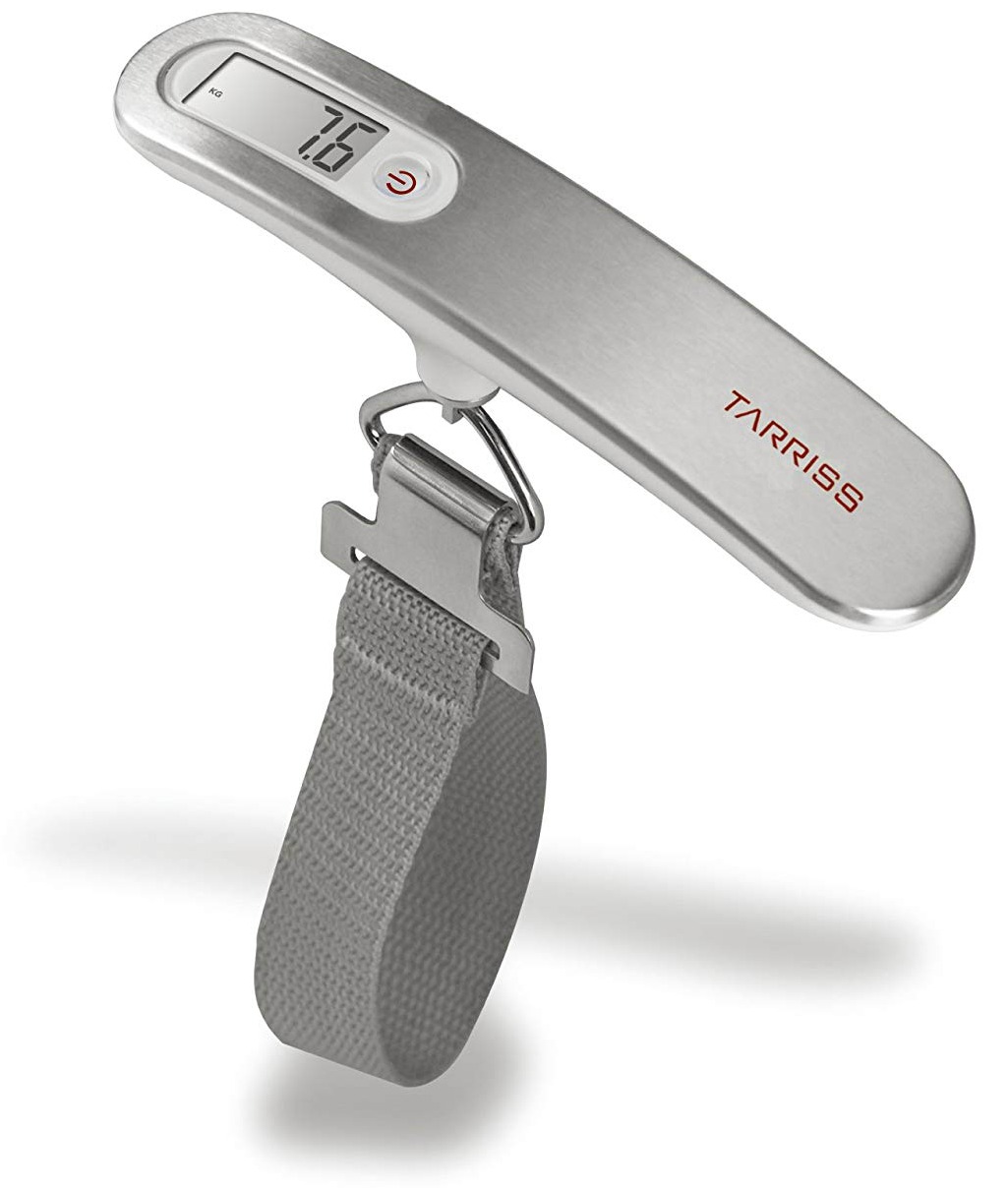 Digital Luggage Scale
Traveling has never been more expensive or stressful. Why worry about your bags at check-in, getting stung with extra fees, and facing the embarrassment of repacking in public? With the Tarriss Digital Luggage Scale, one of the best selling items in this unique travel gifts list, they'll never pay unexpected overweight bag fees again. Buy it here!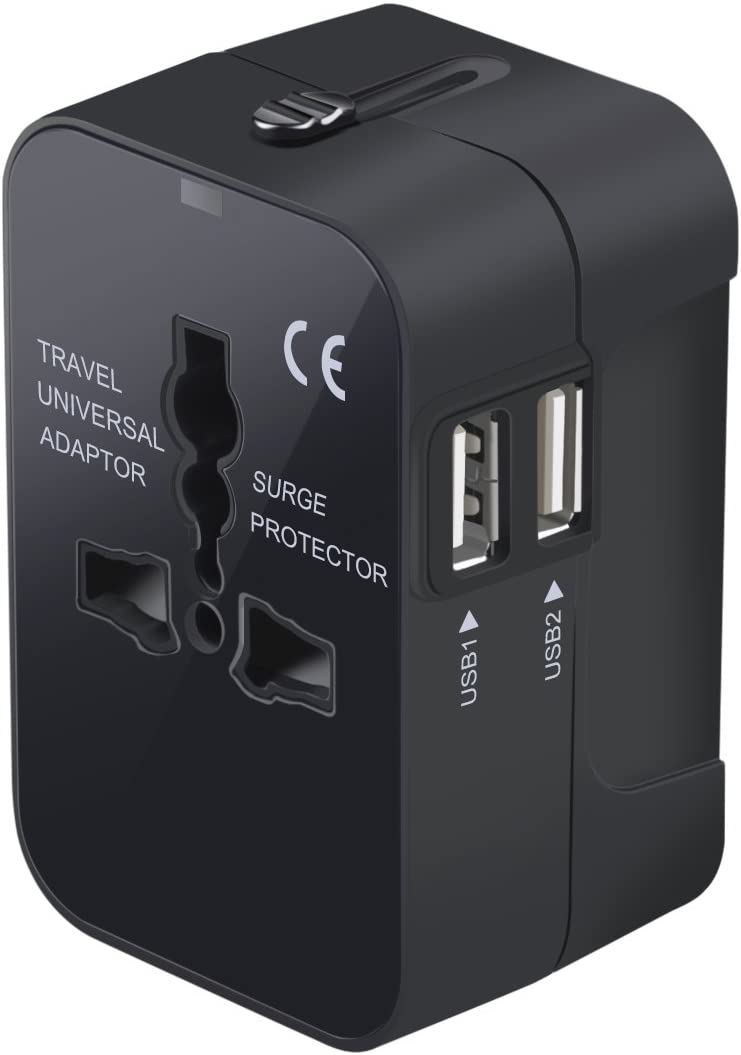 Worldwide International Dual USB Travel Adapter
International Travel Adapter
If you're looking for gifts for a traveler that loves to travel to multiple countries in Europe or around the world, an international travel adapter is a perfect gift that they can use for all of their electronics. This lets you plug a device into the outlet in another country. This International Travel Adapter featured above is a budget-friendly stocking stuffer for frequent flyers. You can charge 3 devices at once and use it in over 150+ countries. Buy it here!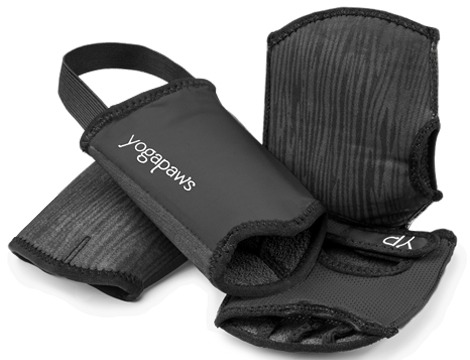 Yoga Paws Gloves and Socks Set
Portable Travel Yoga "Mat"
Yoga Paws are the yoga mat you wear! Made with yoga mat material, the revolutionary design provides solid support, extra padding, and fit perfect in your purse, pocket, or travel bag, eliminating the chore of lugging around a bulky mat.
Yoga Paws make a unique gift for travelers that practice yoga. Weighing just 5oz the product is totally travel friendly fitting perfectly into your luggage and leaving plenty of space for souvenirs. Buy it here!
Gourmia GK320 0.5L Travel Foldable Electric Kettle
Foldable Travel Kettle
For travelers that can't start their day without a cup of coffee or tea, this portable travel kettle from Gourmia allows them to have hot water on any continent! This mini tea kettle allows you to boil 0.5L of water, and it is also dual voltage.
Several readers recommend it with one saying, "This is a cheap option and offers a fast boil and no funky tastes." Another reader adds, "I have this small electric kettle, also. It is my favorite. I have even boiled eggs in it! It heats up quickly, is dual voltage, and has an automatic shut off." Whether for food or hot drinks, this is definitely high rated unique gift for travelers! Buy it here!

Bodum Insulated Stainless-Steel Coffee and Tea Press Mug
French Press Travel Mug Duo
If your traveler loves coffee but doesn't require a portable kettle, the Bodum Travel French Press will earn you some serious points with jetsetters that can't live without their cup of joe! It's quick and easy to use: add coarsely ground coffee, pour in hot water, seal the lid and take it to go. If your traveler's into coffee, they'll be thrilled to use this at home or on the go. Buy it here!

The Pack Hanging Luggage Organizer
Portable Closet 
Pack and unpack in seconds with The Pack Hanging Luggage Organizer. This works for both backpacks and suitcases allowing you to pack all of your belongings in the four convenient zippered sections.
When you arrive at your hotel, hostel, RV, or just about anything else, all you have to do is find somewhere to hang it and that's it – unpacked. Buy it here!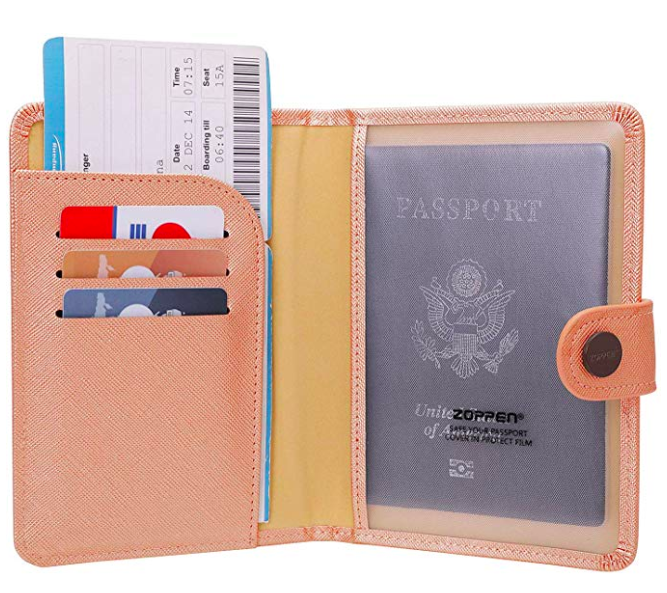 RFID Blocking Passport Cover with Card Slots
RFID Passport Holder
Keep your essentials organized and protected with a Passport Holder like the one shown above by Zoppen. It features RFID protection and has space for money, cards, and a passport, too. Available a variety of colors with a clean minimal look. Buy it here!
Anker PowerCore+ mini Lipstick-Sized Portable Charger
Portable Power Bank Charger
When it comes to the best portable charger for travel, our readers have voiced Anker as their favorite brand. Not only are Anker chargers reliable products, but they also have great customer service and wide availability on Amazon.
The Anker PowerCore+ Lipstick Size Charger weighs no more than a soup can but packs a huge punch—charging smartphones or mini-tablets with lightning speed technology. The dual device output ensures you or your travel companion will always have a charged phone, which is helpful if you need to contact your accommodation or use Google Maps to navigate. It offers one full charge for your phone and its purse-friendly size, no wonder readers adore this brand! Buy it here!  
Cord Organizer
Keep messy cables at bay with the Bagsmart Cable Organizer Bag. This holds you gear so that everything, including electronics and cords, is accessible in one location. This is the #1 most popular travel gift for men Many agree that this makes packing so much easier. Buy it here!
---
PIN THIS GIFT GUIDE TO SAVE IT!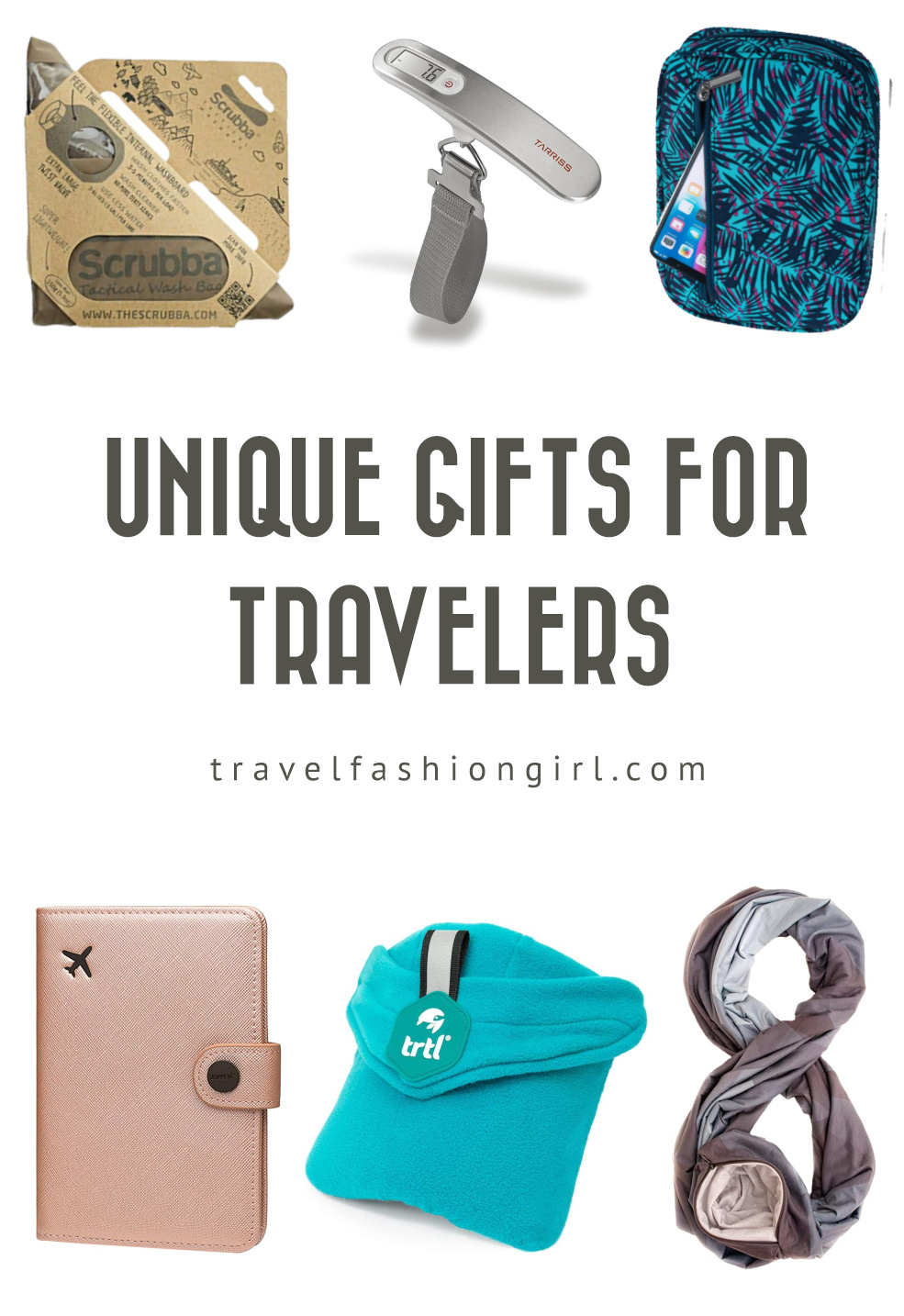 Links to items above
---
What do you think are the most unique gifts for travelers? Comment below!
---
View all of our holiday gift guides here. These are a few of our faves:
---
I hope you liked these unique gifts for travelers! Please share this post with your friends on Facebook, Twitter, or Pinterest. Thanks for reading!
---