Support TFG by using the links in our articles to shop. We receive a small commission (at no extra cost to you) so we can continue to create helpful free content. As an Amazon Associate, we earn from qualifying purchases made on Amazon in addition to other retailers featured on the blog. Thank you, we appreciate your support!
Whether you're looking for a stocking stuffer or cheap travel gifts, check out this ultimate guide for items under $10, $15, $25, and $50! There is literally something for everyone, and they all make great gifts for travelers (or any loved one, really)!
Want more? Check out all our Holiday Gift Guides!
---
Cheap Travel Gifts
---
Table Of Contents
Sometimes it's hard to find the right stocking stuffer or a small but nice gift for the travelers in your life, but perhaps these budget-friendly, yet useful gift ideas may be of help! Take a look!
 Best Gifts Under $10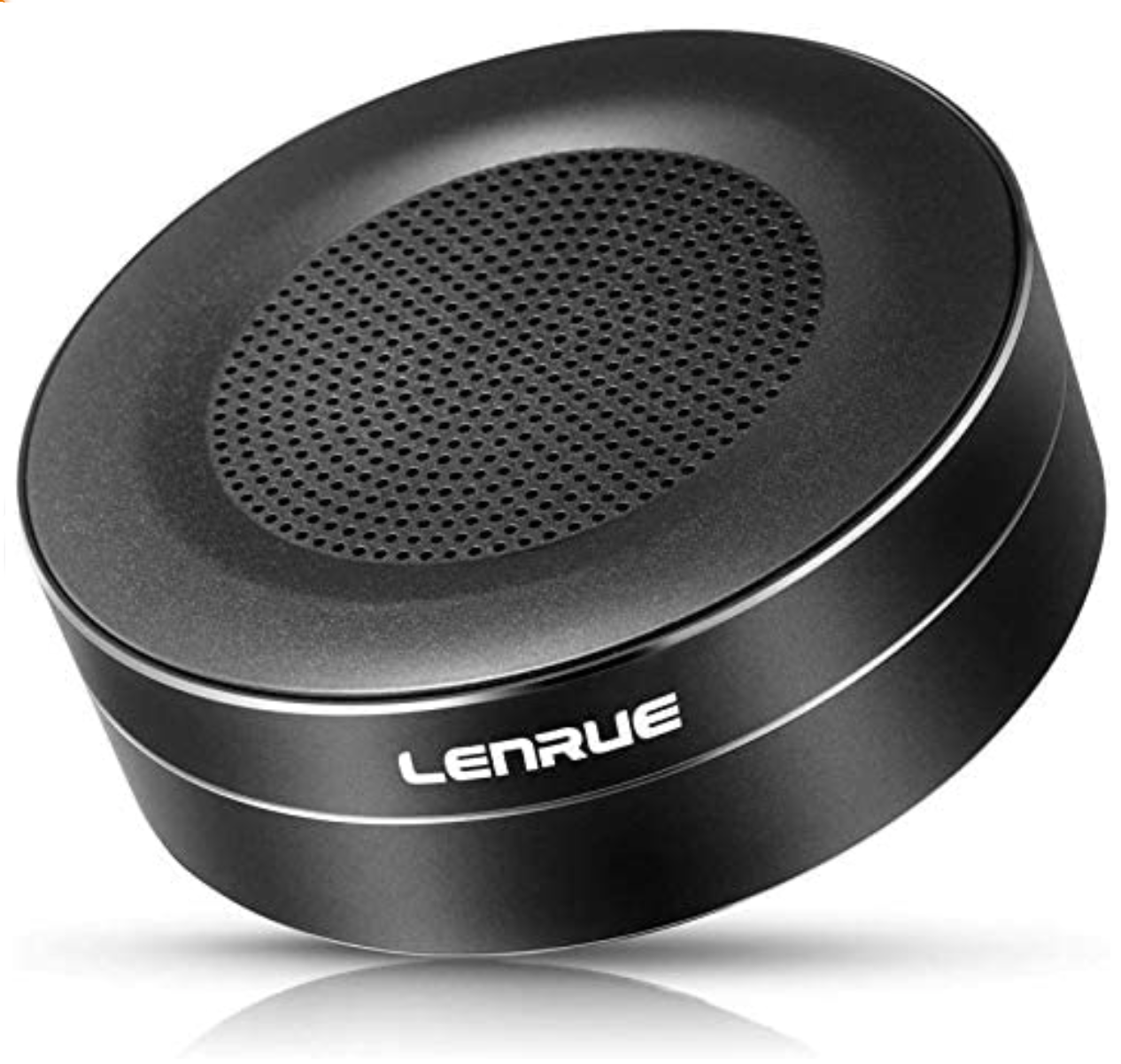 LENRUE Portable Bluetooth Speakers, $9.99, Amazon
Bluetooth Speaker
Designed to be portable, these small bluetooth speakers pack a punch with between five to six hours of play time (that's 60 songs!), all at a ⅔ volume on full charge. There's also a built-in mic for hands-free calls, at home or the office, and the lanyard accessory allows you to take it anywhere, including an upcoming trip.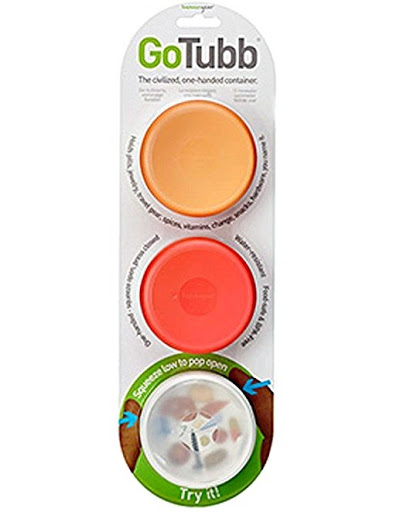 Humangear Gotubb 3-Pack, $6.29, Amazon
Travel Containers
Very popular with travelers or anyone who likes to organize, this 3-pack of containers can be used to store vitamins, medication, or decant toiletries for travel. Super handy!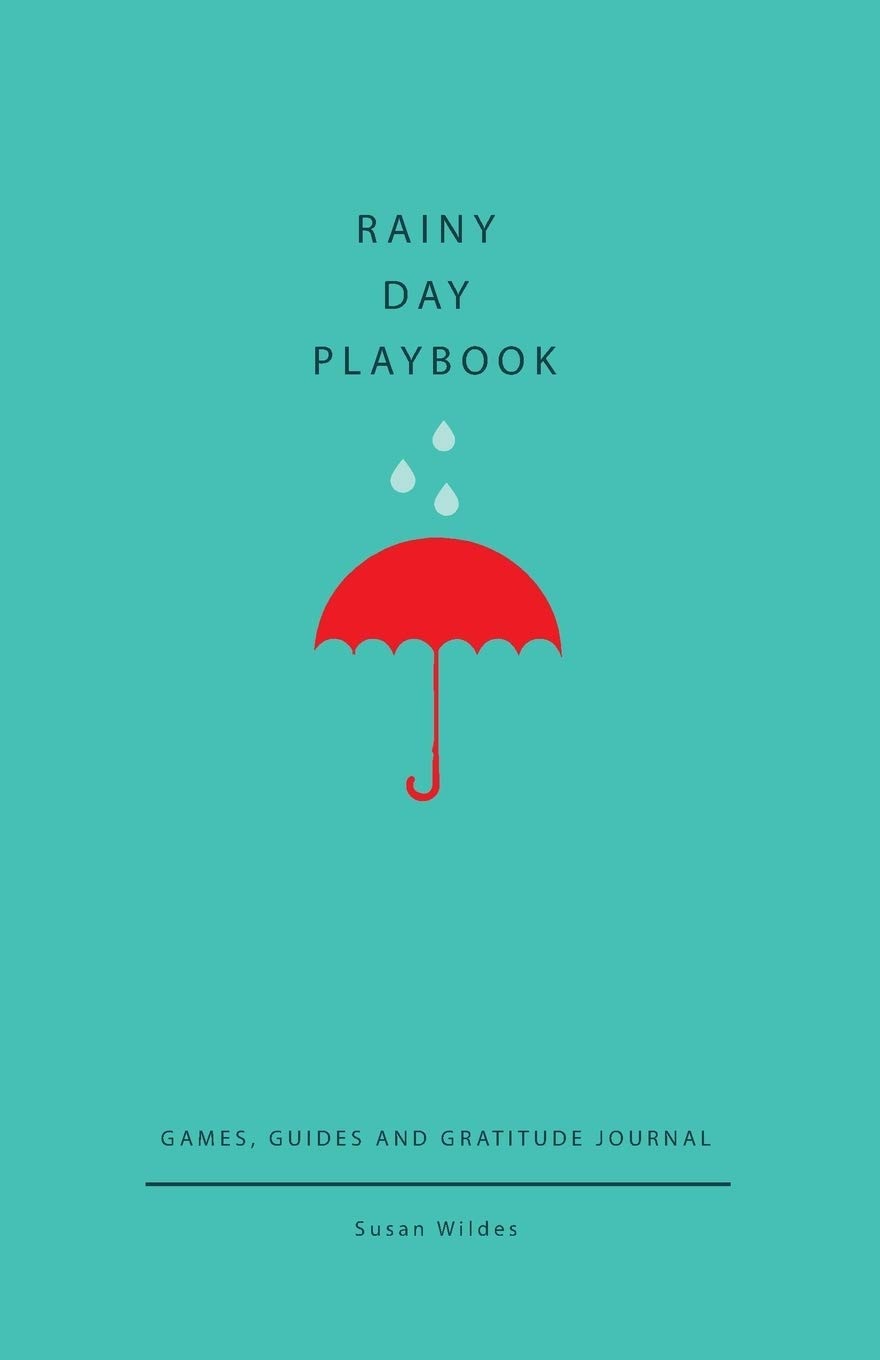 Rainy Day Playbook: Games, Guides and Gratitude Journal, $9.99, Amazon
Adult Coloring Book
This handbag-sized journal by Rainy Day is for coloring, and so much more! It has a huge plethora of interactive pages to inspire your mind and help your creative juices to flow. Jam-packed with puzzles, games, mazes, mantras, and writing exercises, this book is ideal for anyone who loves to travel or who enjoys mental building activities.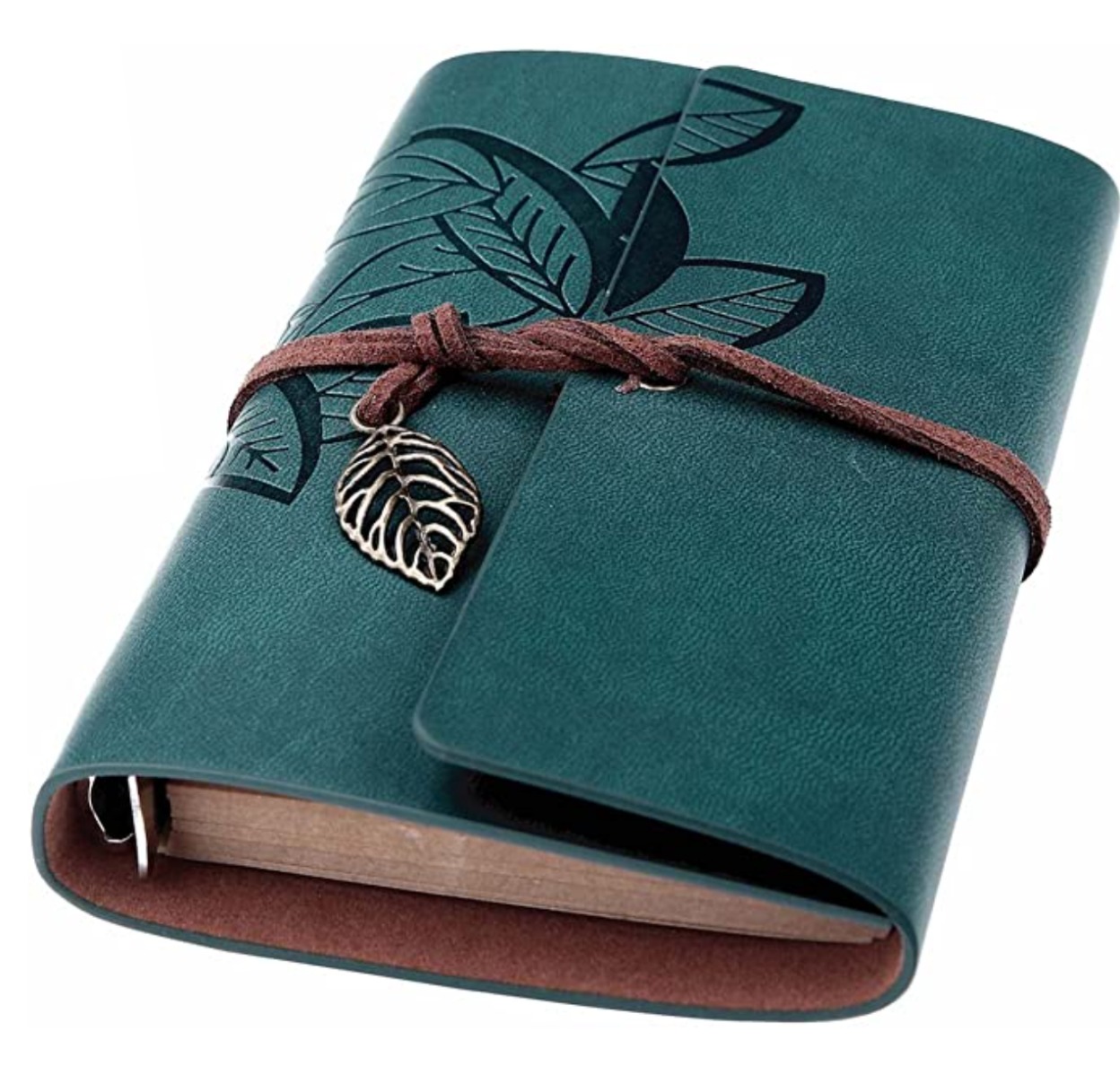 Beyong Travel Journal Notebook, $7.99, Amazon
Travel Notebook
This pretty PU leather notebook is soft to the touch, yet durable for travel or any adventure you have in mind. Great to jot down notes, draw maps, sketches, or brainstorm ideas. And you can remove and refill the pages every year!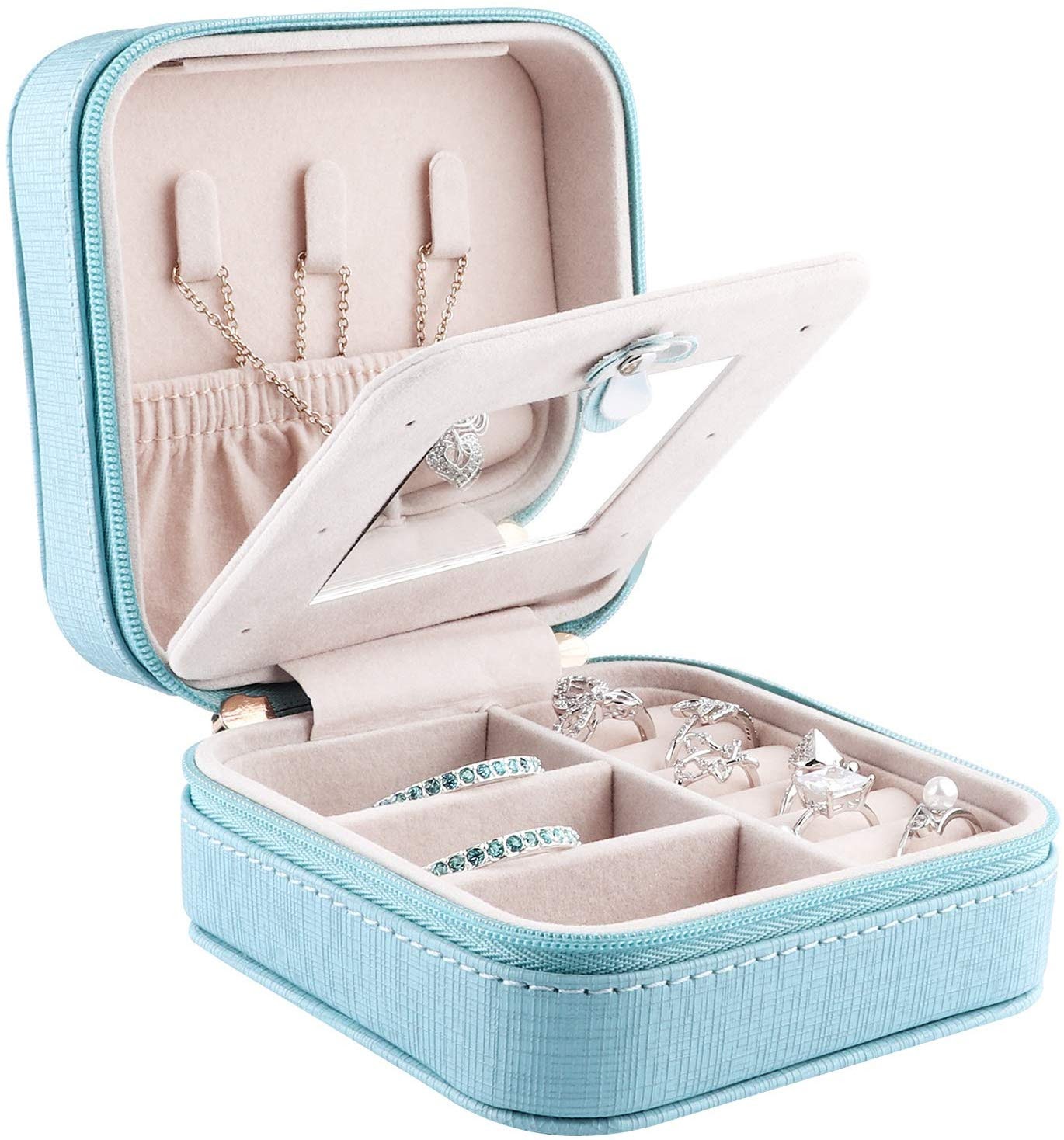 Small Travel Jewelry Box, $10.99, Amazon
Compact Jewelry Box 
The perfect gift size, this small jewelry box is portable but can hold a lady's earrings, bracelets, rings, and more with no problem. It's so lightweight, you can even keep in a purse!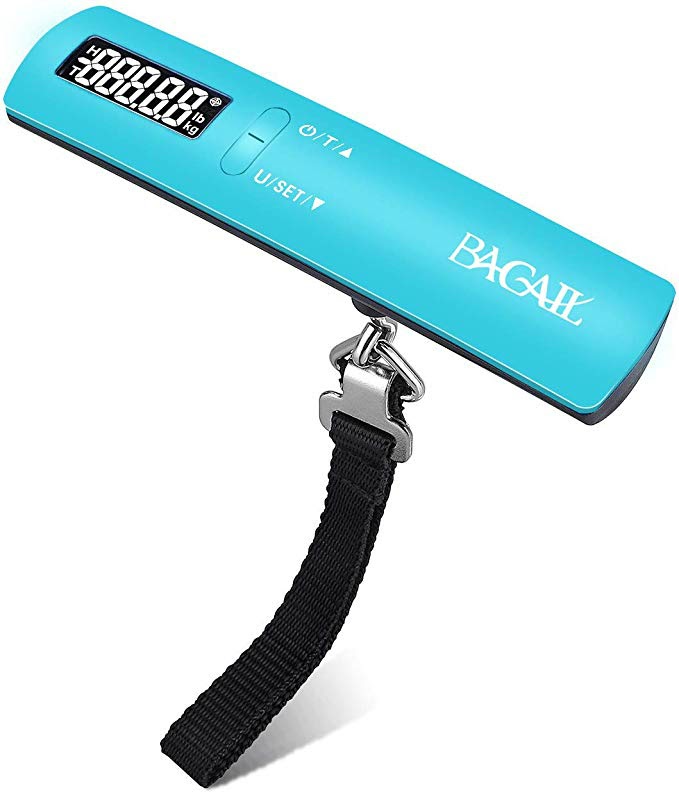 BAGAIL Digital Luggage Scale, $8.99, Amazon
 Luggage Scale
A terrific stocking stuffer, this luggage scale has all the bells and whistles; with a high accuracy sensor, unit conversion button, and an LCD backlight function allows for easy reading, even in the dark. It's also lightweight to store in your carry-on or a backpack. 
PodSkinz AirPods Case Protective Silicone Cover, $4.95, Amazon
AirPods Case
For on-the-go storage, check out this handy case for your AirPods. It's only half an ounce, yet a durable accessory to tote around.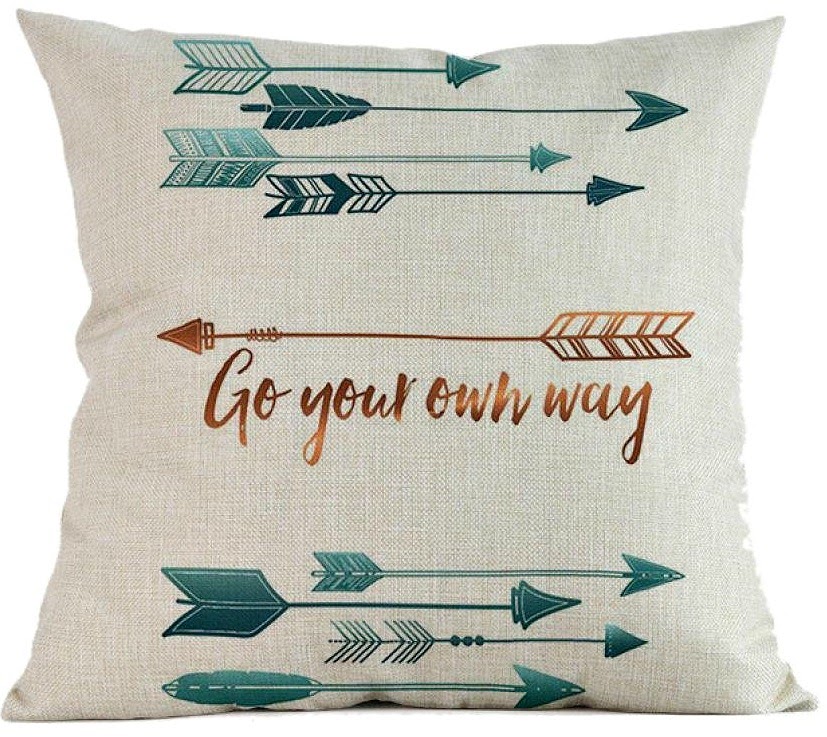 Throw Pillow Case, $9.99, Amazon
Inspirational Decor Pillows
Liven up your space with some travel inspired pillow cases. Made of cotton-linen, they have a hidden zipper for easy removal and cleaning. We certainly love how pretty these are!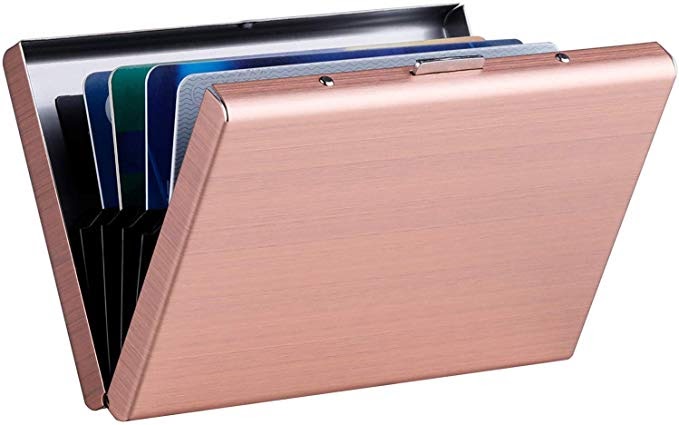 Stainless Steel RFID Credit Card Holder, $8.99, Amazon
RFID Card Holder
Made of stainless steel, this credit card case is an accordion style and can hold up to 7 cards. Fits easily into a cross body purse and has RFID blocking technology to boot!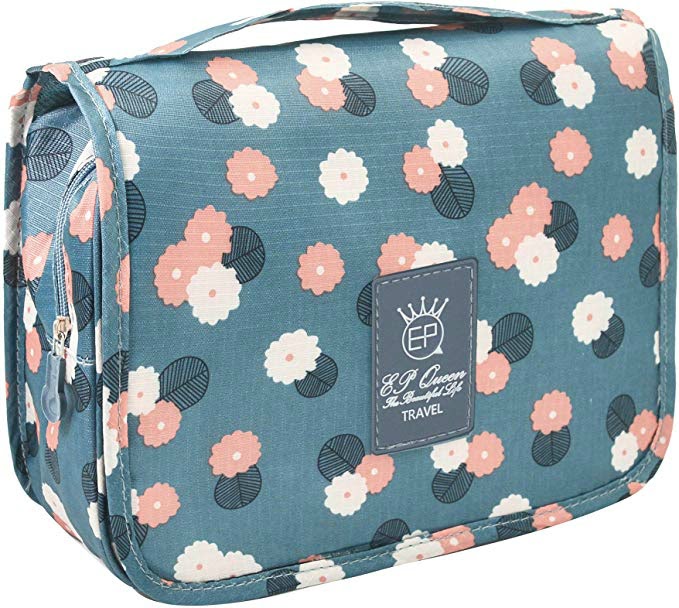 EPQUEEN Hanging Toiletry Bag, $9.99, Amazon
Toiletry Bag
A hanging toiletry bag is useful for trips, as well as in places with limited space. It can hold all your cosmetics or toiletries with easy to see compartments, has a handle to hang it up, and folds up for easy storage. It's also water-resistant!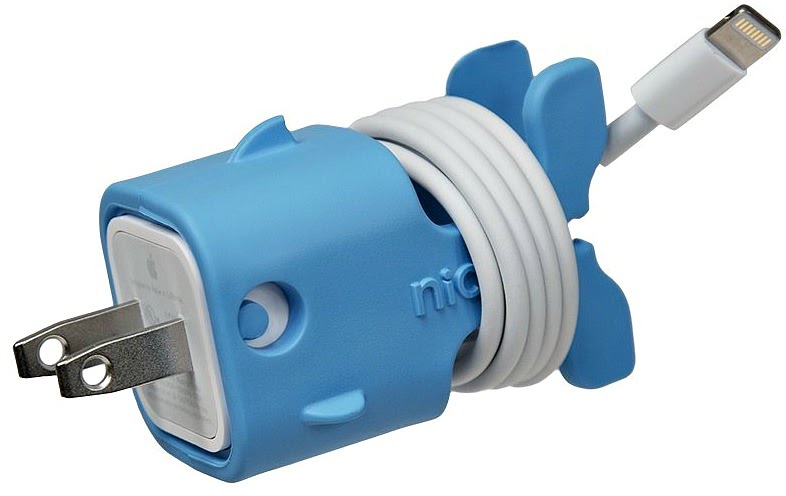 Nice Goldie Cablekeep Light, $7.04, Amazon
Cablekeep
Nothing is more annoying than unwound laptop cords tangled up in a bunch. This ingenious cablekeep can keep your cords organized and clean looking, wherever you work or surf the internet! 
Best Gifts Under $15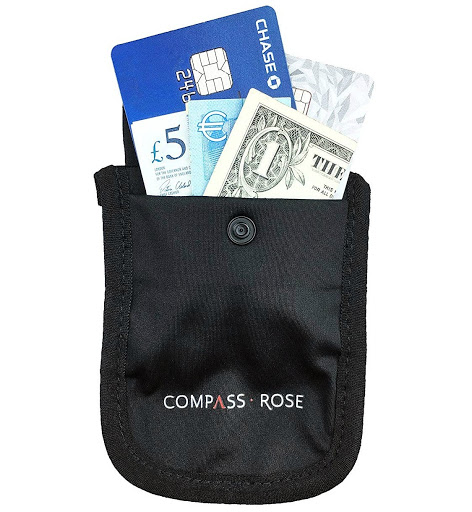 Secret Bra Wallet Travel Money Pouch, $10.49, Amazon
RFID Secret Bra Wallet
Deemed one of the female traveler's safety tools, the Compass Rose RFID bra stash can hold ID, credit cards, or some cash discreetly and be tucked into underwear or even clothes. It's designed to fit bra cup sizes A to DD+.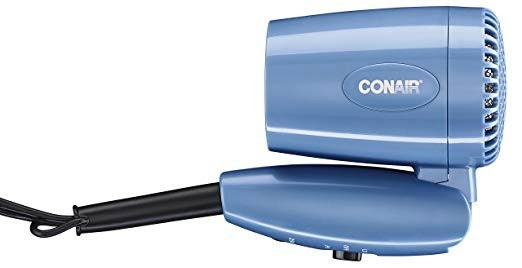 Conair Compact Folding Handle Hair Dryer, $14.99, Amazon
Folding Hair Dryer
Sometimes one needs a little help on a bad hair day, and this Conair hair dryer can do the trick anywhere you find yourself in a styling jam. Weighing only 1 lb, it has 1600 watts, folds easily for staring, and two heat settings. It's also dual voltage so it can be used locally or abroad.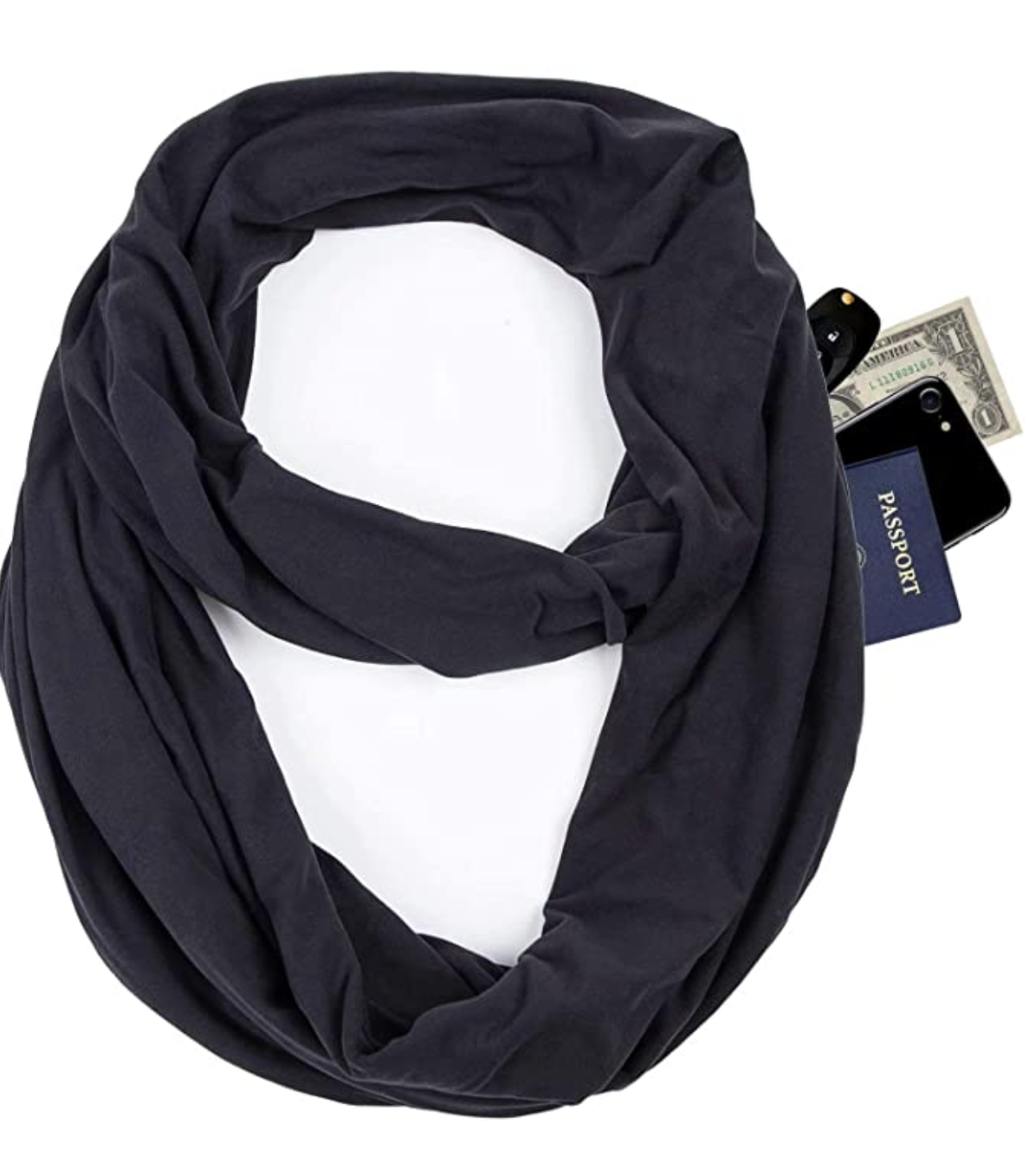 Alepo Infinity Loop Scarf, $8.99, Amazon
Infinity Scarf
Get cozy in this fleece-lined infinity scarf that can not only keep you warm, but give some peace of mind due to the hidden pocket that can store an iPhone, key, ID, or passport. Comes in a bunch of pretty colors too!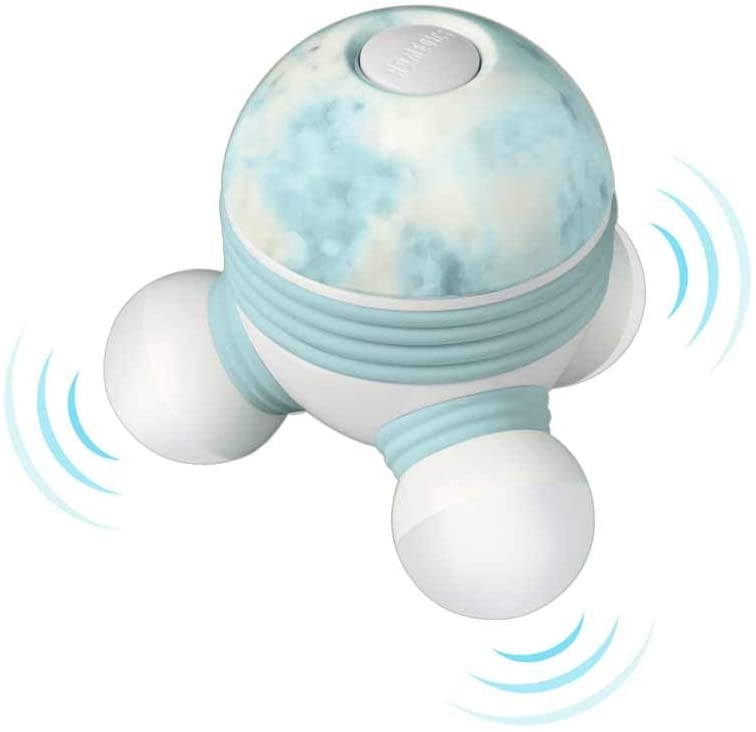 HoMedics Marbelous Mini Massager, $12.99, Amazon
Mini Massager
This massager relieves achy muscles, improves circulation, and allows for instant pain-relief in hard to reach areas, including the back, neck, shoulders, IT bands, and calf muscles.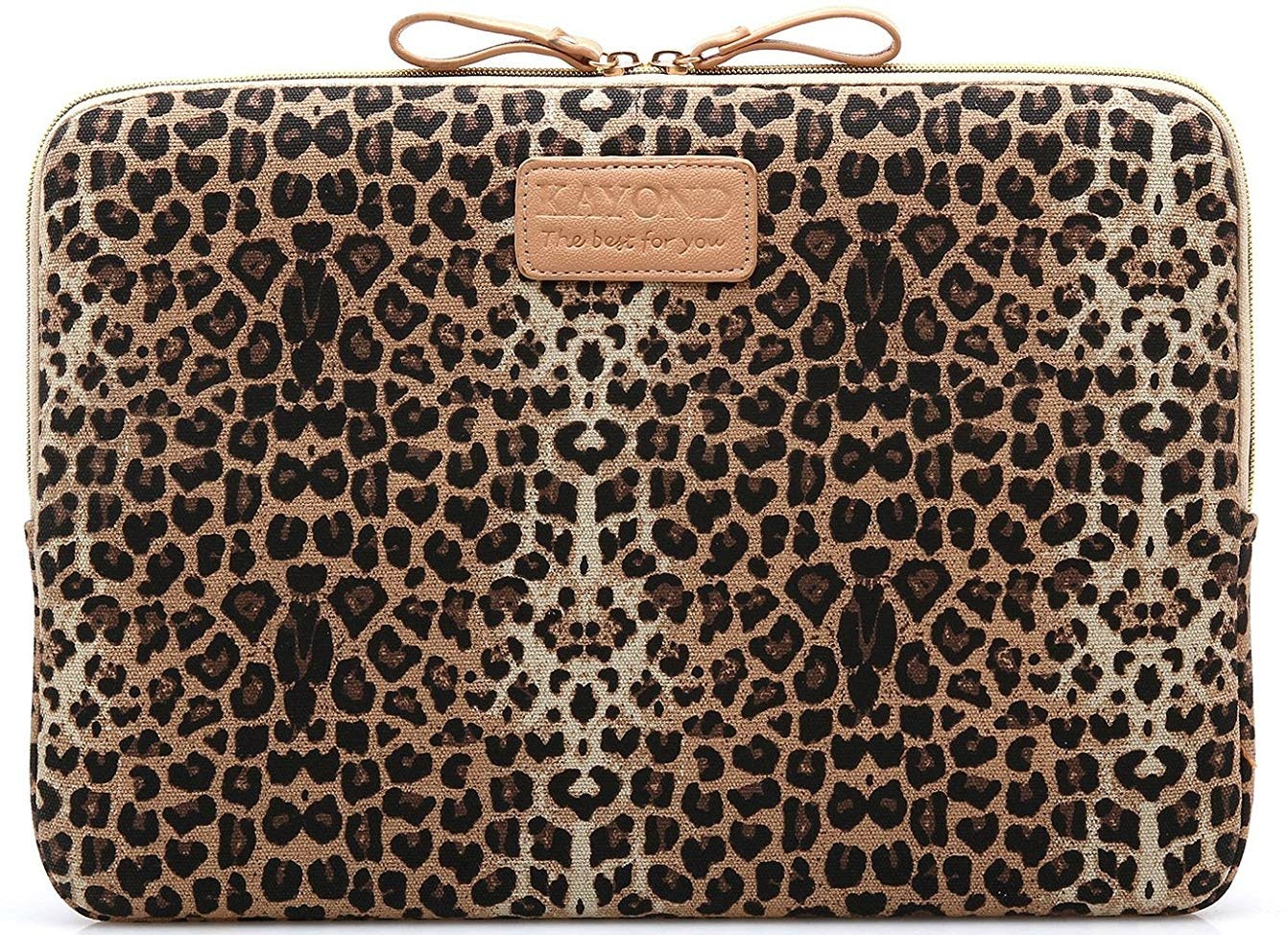 Kayond Laptop Sleeve, $11.88, Amazon
Laptop Sleeve
This stylish laptop sleeve by Kayond is perfect for the techie traveler who prefers their trusty laptop to a new school tablet. The case features a top zip closure and cotton lined single compartment. And this multifunctional product also doubles up as an evening clutch!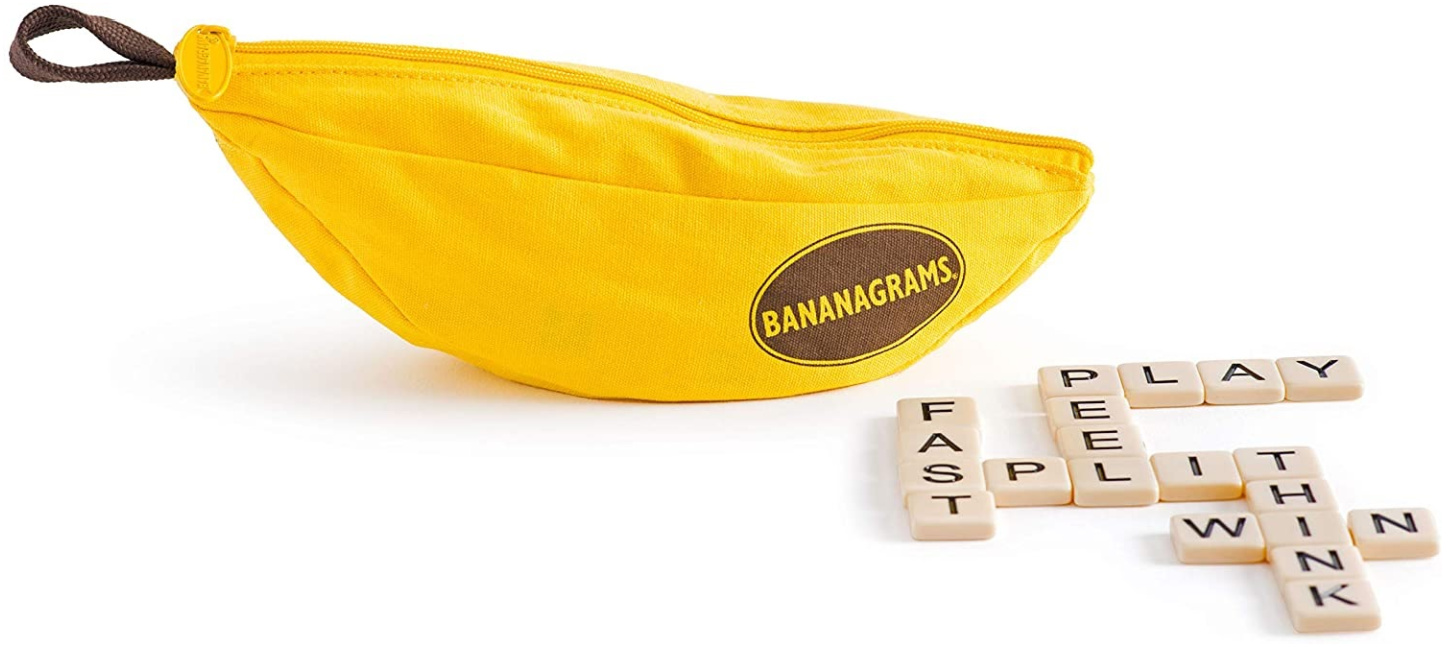 Bananagrams Word Game, $14.95, Amazon
Fun Travel Game
If you are looking for fast paced, travel word games, this one is award winning and raved about by celebrities and users alike. Arrange the letter tiles to create crossword style grids in the fastest time. With no game board needed, the pieces come in a funky banana shaped pouch which is easy to throw inside a suitcase for a trip, or for a game night at home!
Best Gifts Under $25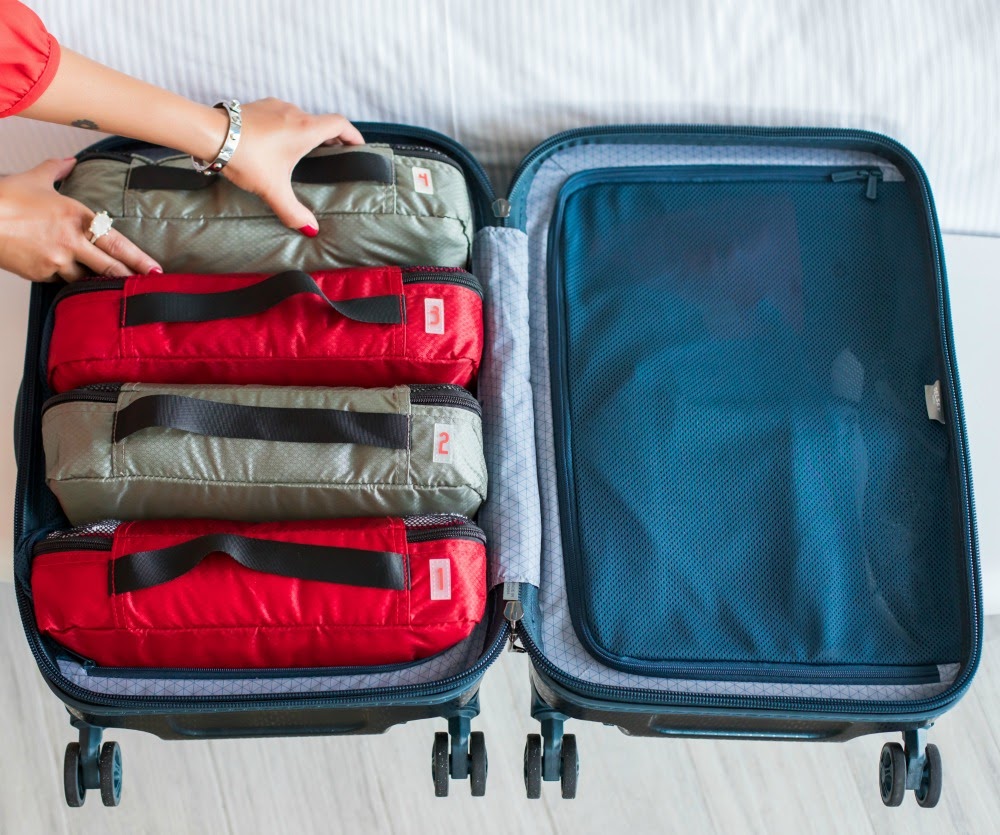 Compass Rose Packing Cubes, $24.49, Amazon
Packing Cubes
Compass Rose packing cubes are Travel Fashion Girl's own product! They're the only packing cubes sized to fit the exact width of a carry-on suitcase, and they also come with a unique color-coded and numbered organizational system. Our readers love them!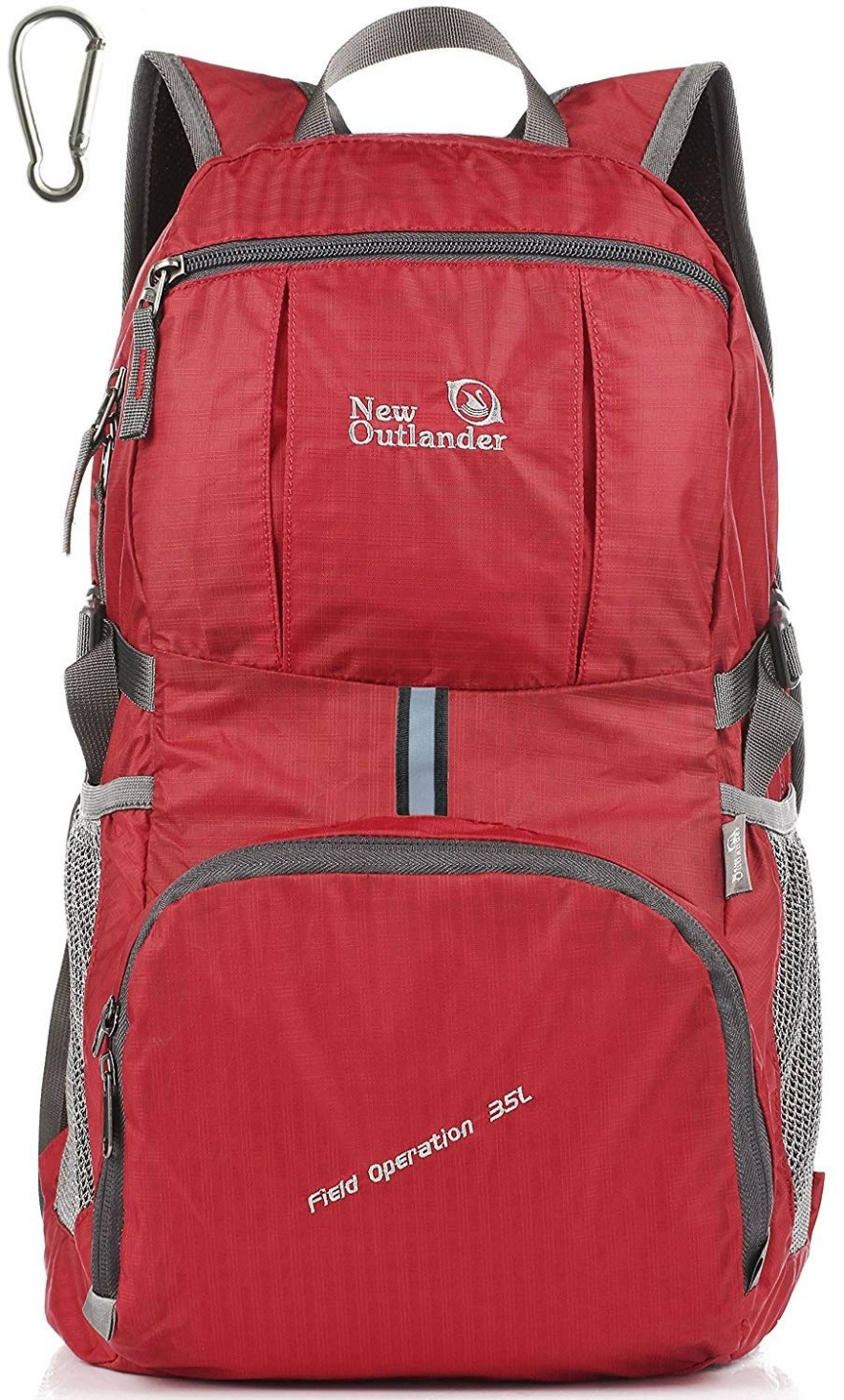 Outlander Travel Backpack, $20.99, Amazon
Lightweight Daypack
This Outlander backpack is handy for a light hike, to make room for souvenirs, or just have an extra bag on hand for other items.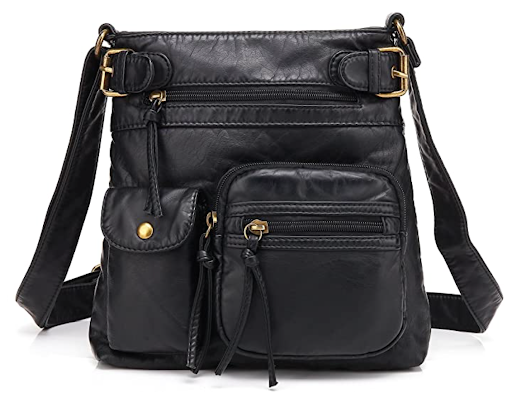 Scarleton Multi Pocket Crossbody Bag, $24.99, Amazon
Crossbody Bag
Pretty and practical, this crossbody bag has lots of large compartments to fit anything from a smartphone to a water bottle, while smaller pockets can hold lipstick or keys. It's spacious for sightseeing, or any activity where you need to store essentials and access them on-the-go!  

Contigo TwistSeal Coffee Mug, $19.95, Amazon
Portable Coffee Mug
This Contigo thermal mug is a vacuum-insulated stainless steel go-cup that has a leak proof lid, so your drink is safe and retains its heat. Your drinks stay hot for 7 hours and cold for 18, a perfectly practical gift. It comes in a range of cute colors and designs too!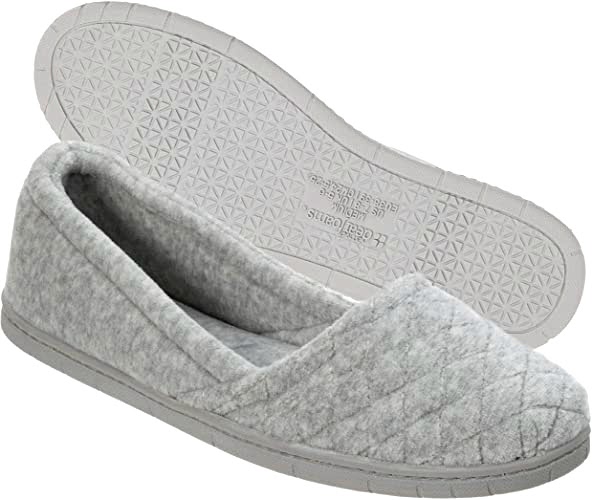 Dearfoams Microfiber Velour Espadrille Slippers, $19.95, Amazon
Slippers
These soft, cozy, and well-priced velour slippers are perfect for around the house or to tuck into a carry-on.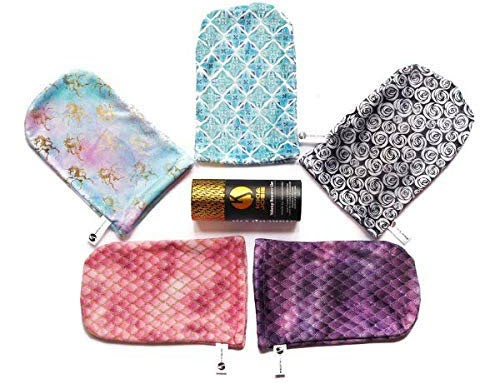 Kiki & Josie Makeup Remover Glove, $19.97, Amazon 
Makeup Remover Glove
The Kiki & Josie glove is convenient and comes in tons of cute colors. Just use water and the glove does the rest, because the glove's fibers actually break up oils and makeup on the skin's surface, and gently removes debris or oil.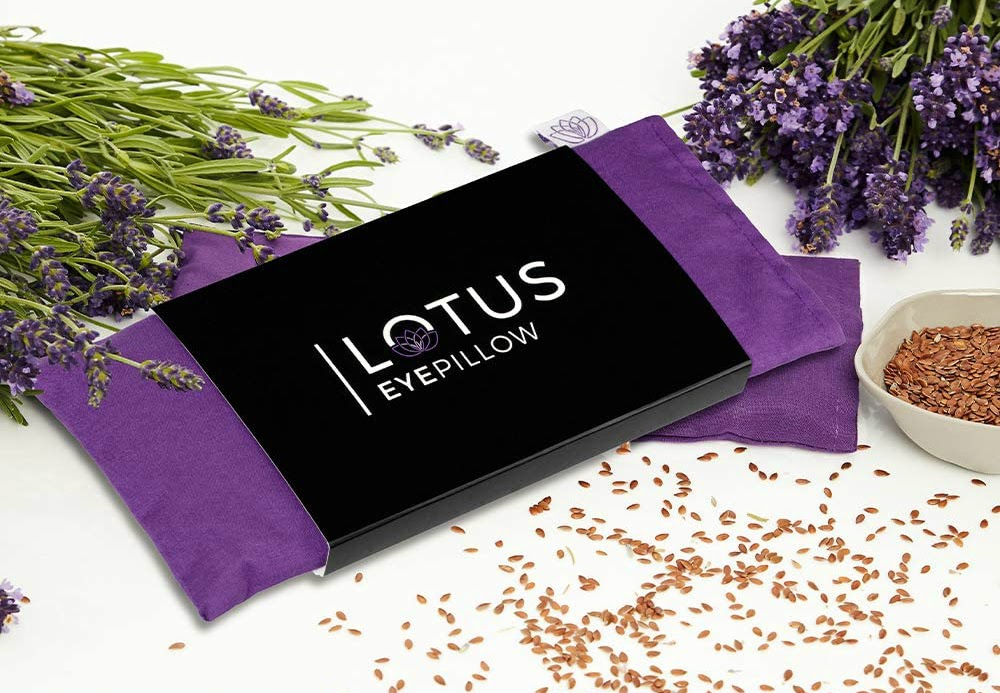 Lotus Weighted Lavender Eye Pillow, $19.75, Amazon
Calming Eye Pillow
One gift idea is a soothing eye pillow! This one can be used warm or chilled (for puffy eyes) and this one has a lavender scent to really sink into a relaxed state. Could even be useful on a long flight for tired eyes!
Best Gifts Under $50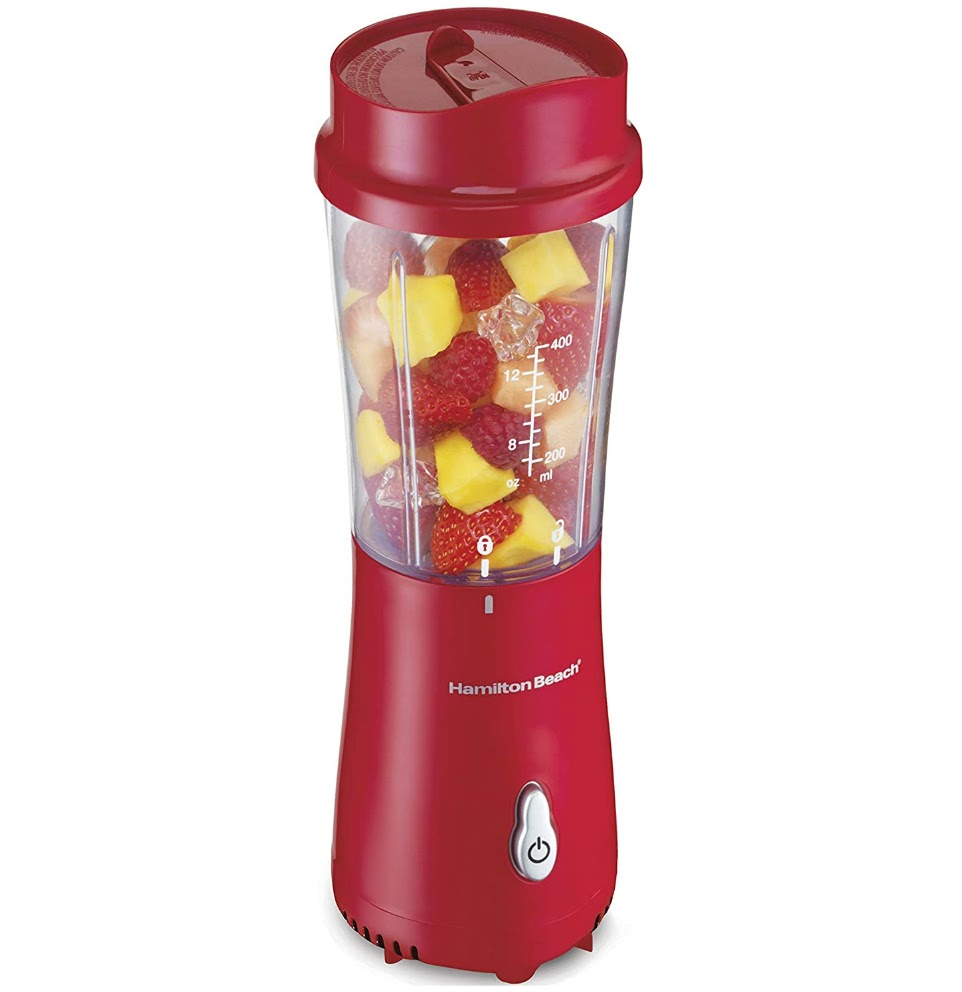 Hamilton Beach Personal Blender, $18.53, Amazon
Portable Blender
Get healthy nourishment on the go with this handy personal appliance courtesy of Hamilton Beach. For about $20, it features a 14 oz jar and one touch blending, which is perfect for everything from smoothies to baby food and cocktails. It also has five cute color choices, so you can find one to match your personality!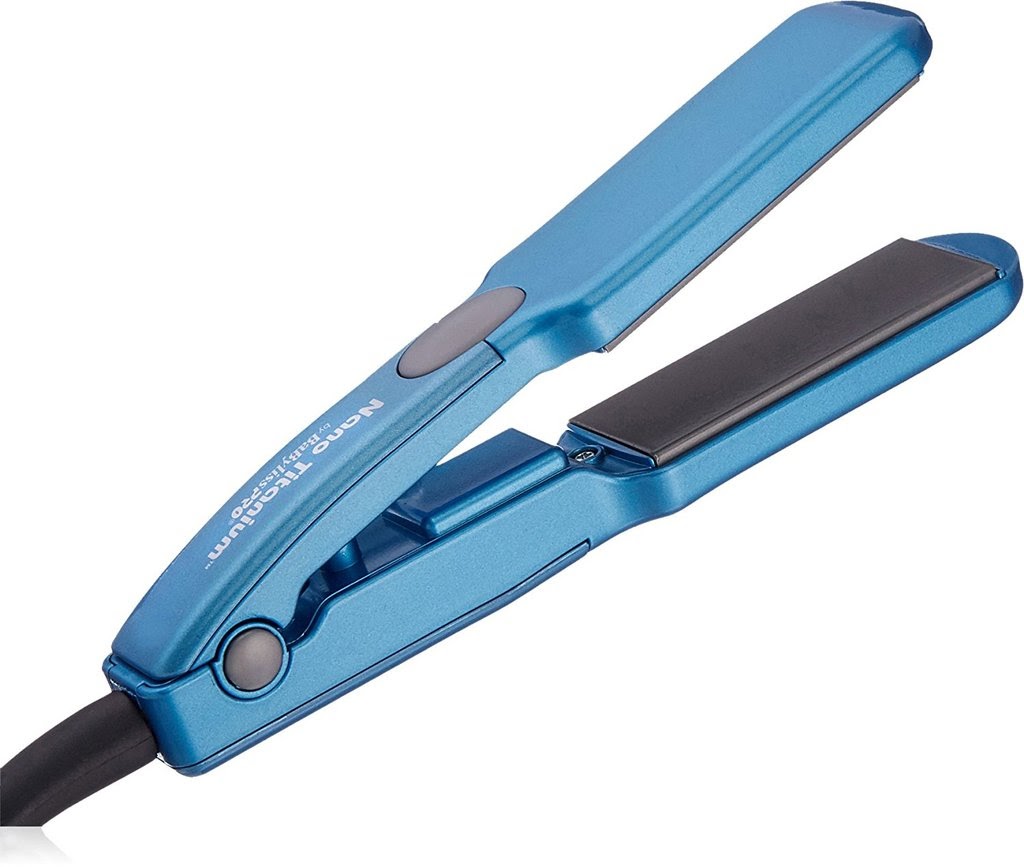 BaBylissPRO Mini Straightening Iron, $29.99, Amazon
Mini Flat Iron
For a flat iron that smoothes out frizz and fly-aways, the BaBylissPRO straightener includes a ceramic plate to prevent frying your hair. It's dual voltage and about half the size of a regular straightener.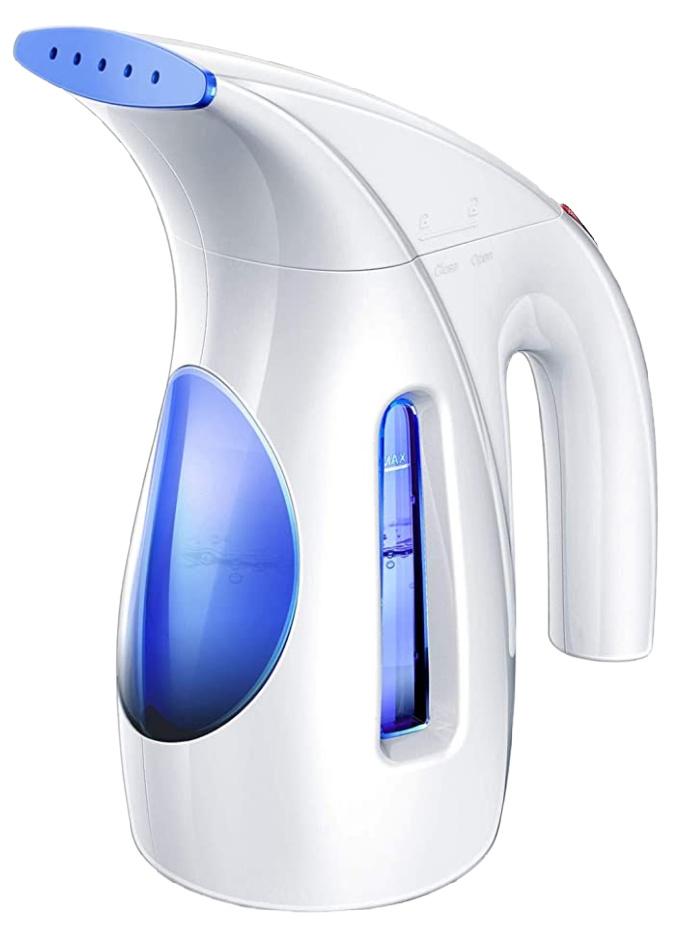 Hilife Clothing Steamer, $24.99, Amazon
Portable Travel Steamer
A travel steamer can aid in avoiding those fashion annoyances. Help loved ones pack lighter yet still look polished for any occasion. At 1.66 lb, this steamer is lightweight and won't take up room in luggage, or when storing it at home.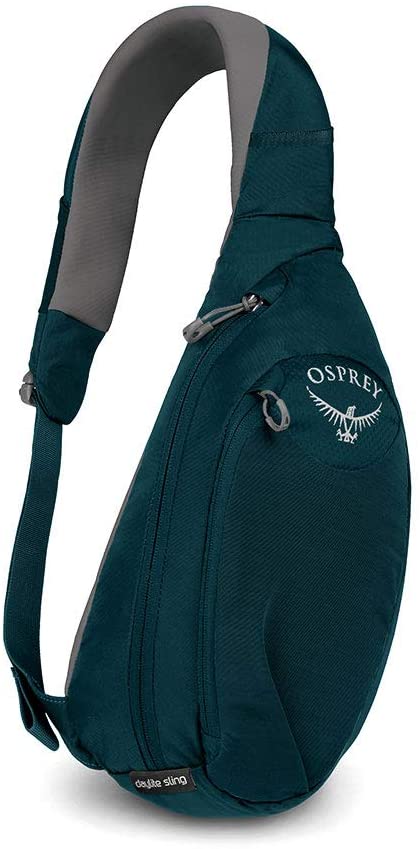 Osprey Daylite Sling, $40.00, Osprey.com

Shoulder Sling
Take to the streets of a new city or the hiking trail with a convenient shoulder sling that has several compartments to organize your essentials, including a pocket on the strap. There's also a key clip in the main compartment. Very sturdily built and perfect for when you want to be totally hands-free!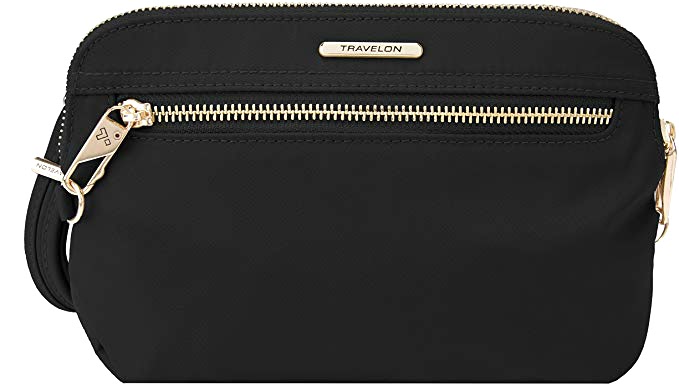 Travelon Anti-Theft Tailored Crossbody Clutch Bag, $39.55, Amazon
Clutch Bag
For the security conscious, there's always the very popular Travelon clutch that converts into a crossbody easily with a strap accessory. With slash-resistant material and locking compartments, this bag is superb for crowded spots that pickpockets and thieves might frequent. Not just practical, it's also chic-looking as well!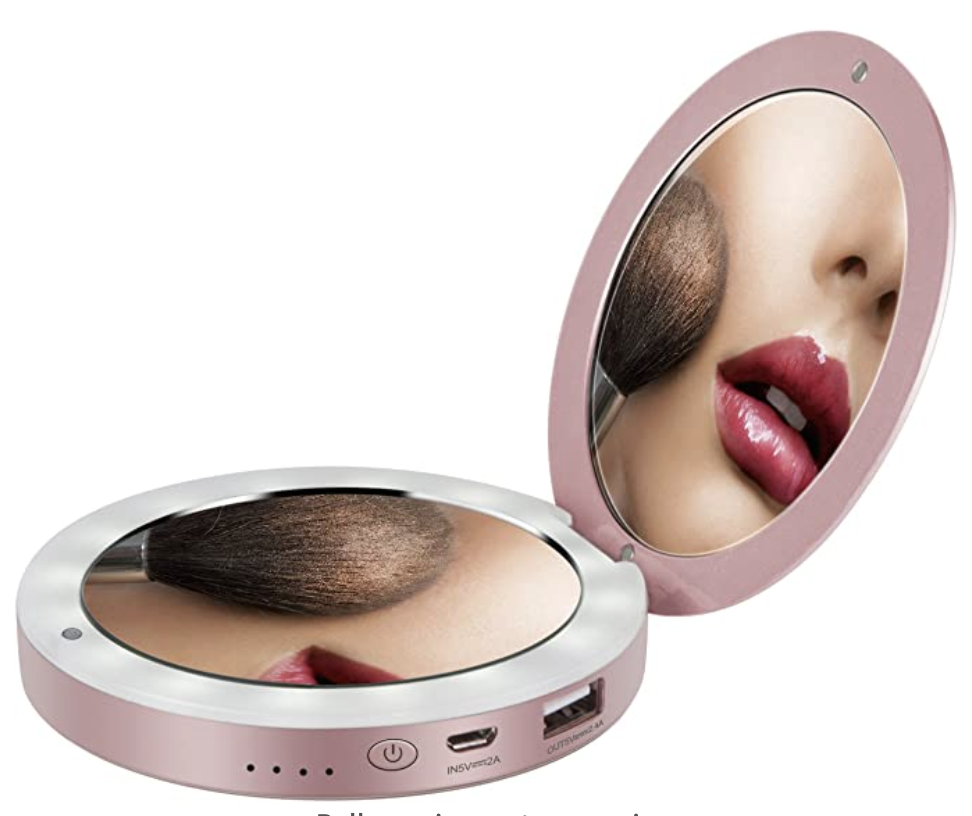 shinngo 3000mAh Portable Charger Mirror, $19.99, Amazon
All-in-One Mirror and Portable Charger
An interesting gift idea, this makeup mirror has an auto LED light, two built-in mirrors (normal and 3X magnified), and it also has a 2.1A USB port for emergency charging of smartphones—Android or iPhone. It even comes with a carrying pouch for no fuss storage. 
---
What are your top picks for cheap travel gifts? Share and comment below!
---
View all of our holiday gift guides here. These are a few of our faves:
---
PIN THIS GIFT GUIDE TO SAVE IT!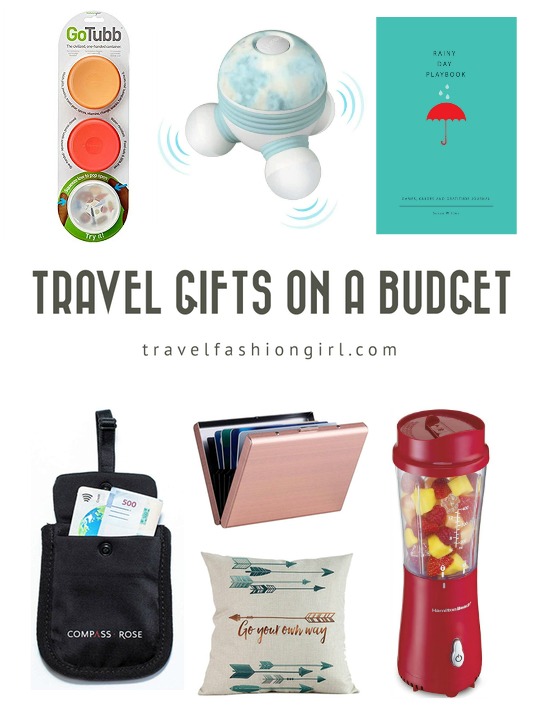 ---
We hope you liked this post on cheap gifts or stocking stuffers under $10, $15, $25, or $50. Please share with your friends on Facebook, Twitter, and Pinterest. Thanks for reading!
---