Support TFG by using the links in our articles to shop. We receive a small commission (at no extra cost to you) so we can continue to create helpful free content. Thank you, we appreciate it!
If you're looking for budget gifts for travelers, you've come to the right place! We've got 25 ultra cute and functional gifts under $25 that are budget-friendly. Shop for you or your loved ones with this budget travel gift guide.
Want more? Check out all our Holiday Gift Guides and Editor's Top Picks!
---
Budget Gifts for Travelers
---
Secret Bra Wallet Travel Money Pouch, $14.99, Amazon
Anti-theft RFID Secret Bra Wallet
The Compass Rose Secret Bra Wallet with RFID is an anti-theft device that you can use as a second, hidden money stash to store excess cash and cards so you only need to keep the essentials in your wallet. Should your purse get stolen or lost, you will have the bulk of your cash and cards securely stored underneath your clothing so you're never left unprepared.
This is the ONLY bra stash made with an extra long strap to fit DD+cup sizes and a range of bra band widths. PLUS, it's also the only bra stash with RFID protection.
Map Necklace, $10.99, Amazon
Travel Jewelry
When you love to travel, you also love wearing your passion and the "There's a Map for That" necklace is a travelista must-have!
Outlander Travel Backpack, $20.99, Amazon
Packable Daypack
This Outlander Packable Handy Lightweight Travel Backpack Daypack is handy for a last minute trek or to make room for souvenirs.
Scarf Wrap Shawl Infinity, $12.99, Amazon
Anti-theft Infinity Scarf
The Scarf Wrap Shawl Infinity Scarf with secret pocket helps keep your money and passport safe from theft while abroad.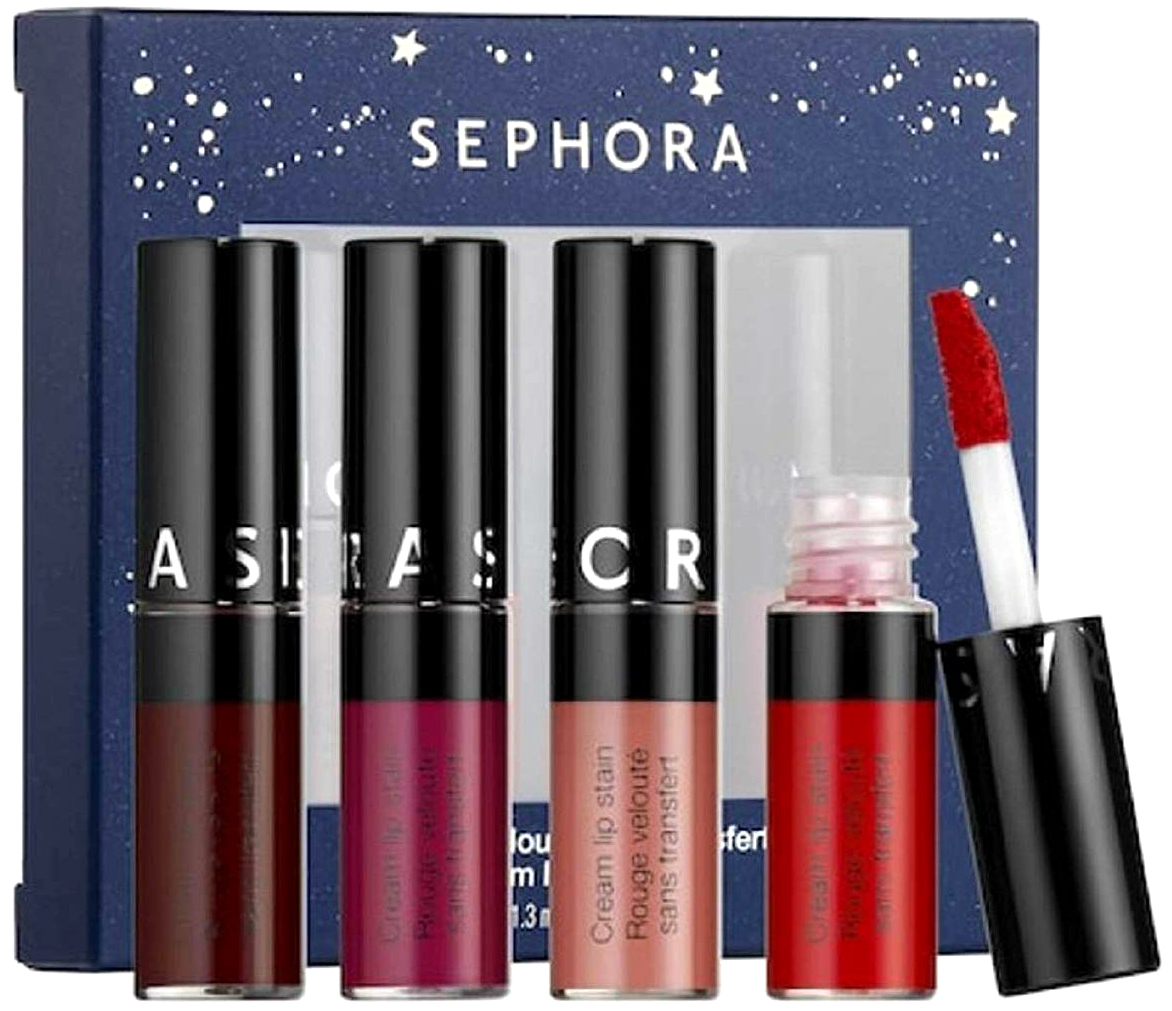 Sephora Collection's Cream Lip Stain Set, $11.49, Amazon
Mini Makeup
Sephora Collection's Cream Lip Stain Set is perfectly travel-sized for a glossy pout on the go.  Each mini lip stain features a precise applicator that hugs lips for ultimate precision and a light-weight, long-wearing matte formula to keeps color comfortably in place while nourishing with avocado oil.
How to Travel the World on $50 a Day, $12.99, Amazon
Travel Book
Travel blogger and writer Nomadic Matt shares 10 years' worth of budget travel tips in How to Travel the World on $50 a Day, which will certainly inspire wanderlust in anyone who dreams of traveling for a short time, or indefinitely. A must-read!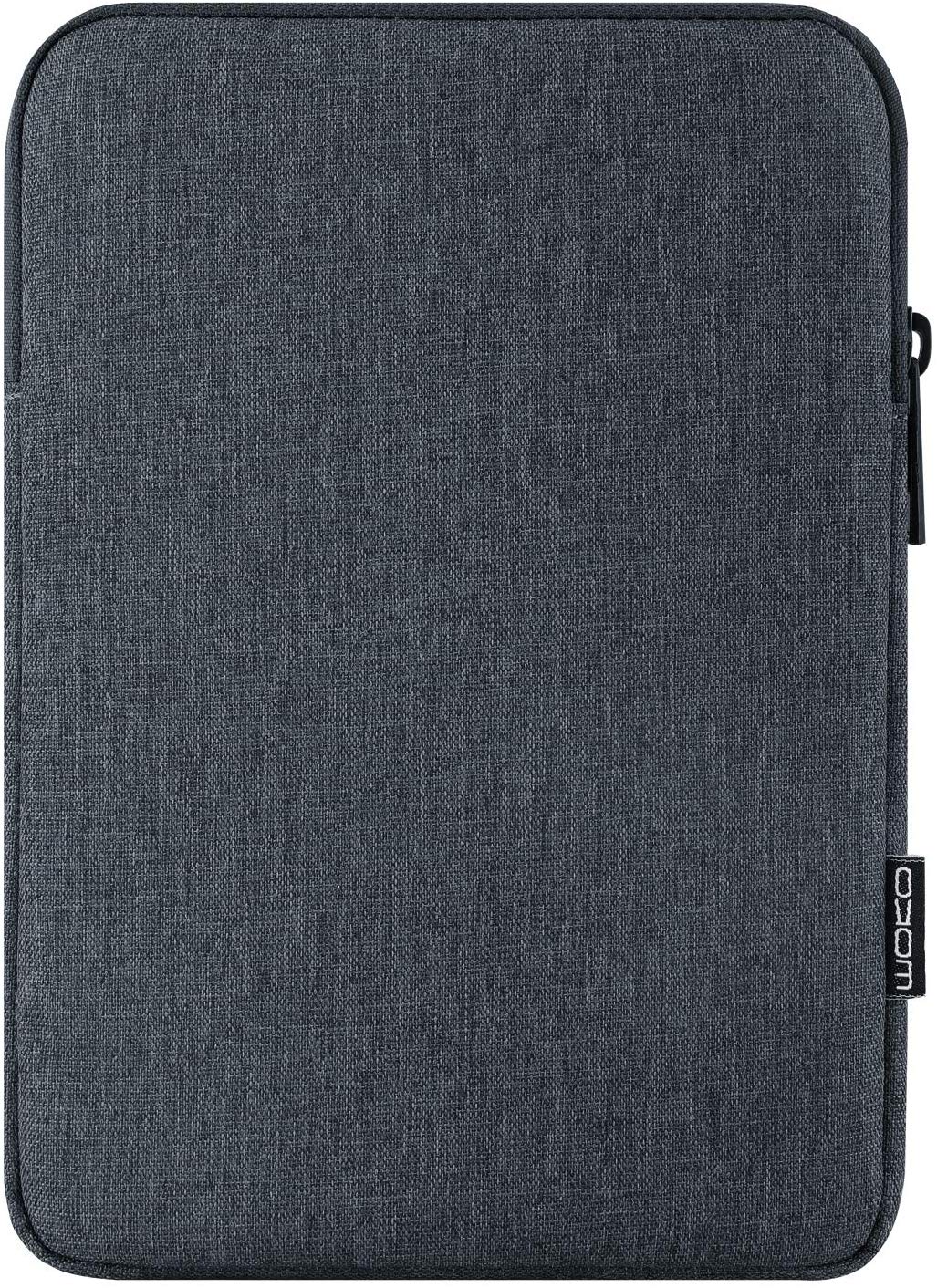 MoKo Tablet Sleeve Case, $8.99, Amazon
Tablet Sleeve
This well-padded tablet cover will help keep your must-have travel gadget soft and safe from scratches when you're on the go.
Waterproof Dry Bag, $19.99, Amazon
Dry Bag
Whether your traveler loves water activities or just takes tons of electronics on her trip, a waterproof dry bag will keep her valuables safe and dry.
Rainleaf Microfiber Towel, $15.99, Amazon
Travel Towel
This travel towel is fast drying itself while it can dry you fast too as it's super absorbent. With its lightweight & compact, it can make your trip easier as a journey towel. As this microfiber towel is anti-bacterial, it'll stay fresh and keep odor & germ away.
Humangear GoToob Travel Bottles, $22.81, Amazon
Reusable Travel Containers
Since GoTubbs are only water-resistant, not waterproof, they are not designed for use with fluids—but that's what GoToobs are for.
GoToobs are carry-on approved, squeezable tubes made from soft yet rugged silicone, with a no-drip valve and large opening that makes them easy to fill—perfect for makeup remover, toner, contact solution, and more.
BaBylissPRO Mini Straightening Iron
Mini Flat Iron
For a flat iron that smoothes out frizz and fly-aways, the BaBylissPRO travel straightener includes a ceramic plate to prevent frying your hair. It's dual voltage and about half the size of a regular straightener.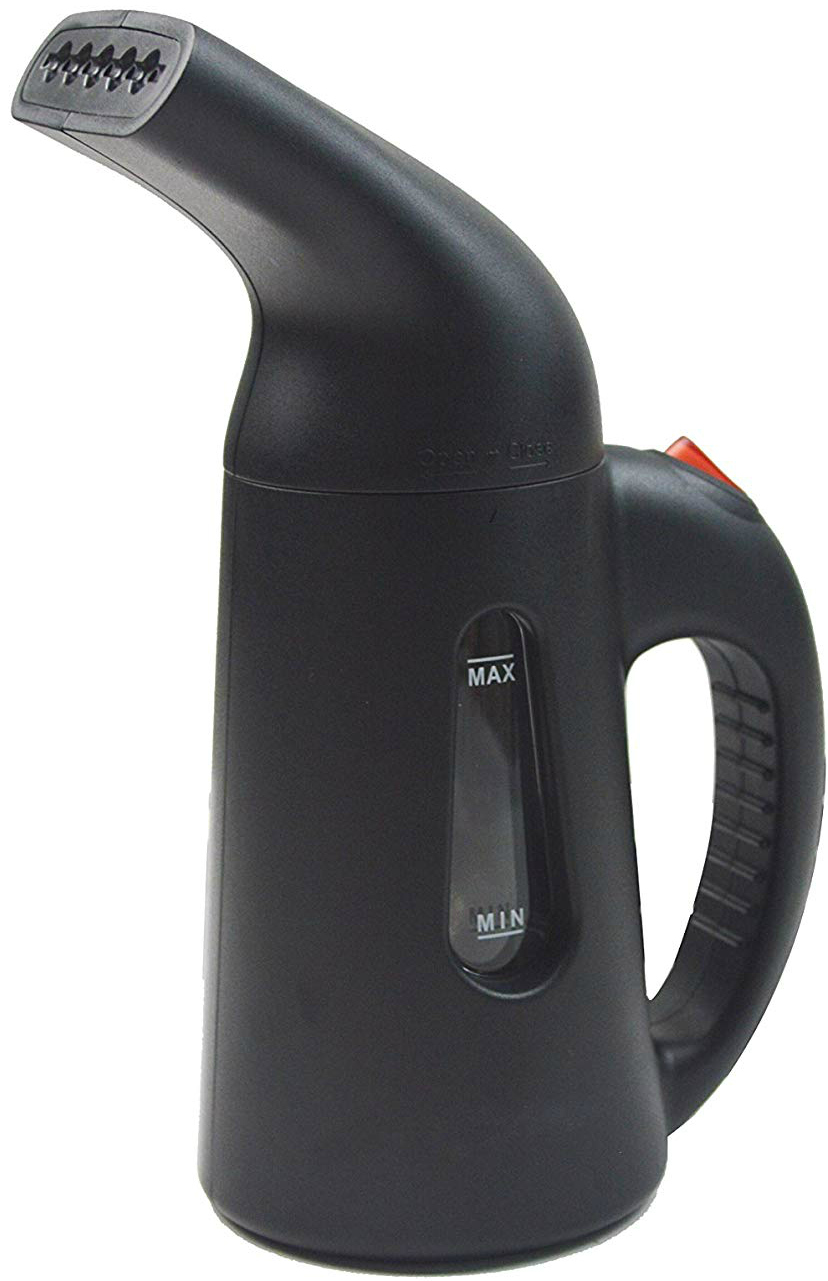 900W E4U Garment Steamer, $18.99, Amazon
Travel Steamer
Ideal for business travelers and fashionistas, this 900W E4U Garment Steamer will keep their frocks wrinkle-free.
Clear Toiletry Bag TSA Approved, $11.99, Amazon
Clear Bags
Airline Toiletries Bags are transparent and waterproof to hold all your items included Liquids, at least resistant to leaks in case one of your bottles spills. Enjoy your travel without worries.
Multi Purpose Pillow, $14.99, Amazon
Multi-Purpose Pillow
For the tablet lover in your life, the pillow is an awesome innovative new gadget accessory that is designed for comfort, storage, and functionality.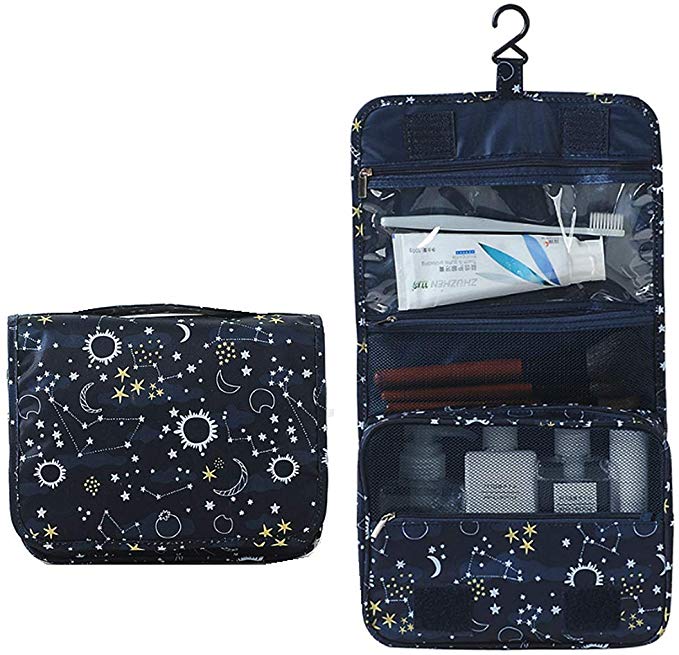 Cosmetic Makeup Bag, $9.88, Amazon
Cosmetic Case
Perfect for the girly girls in your life, this fun machine-washable case is perfect for travel or everyday use.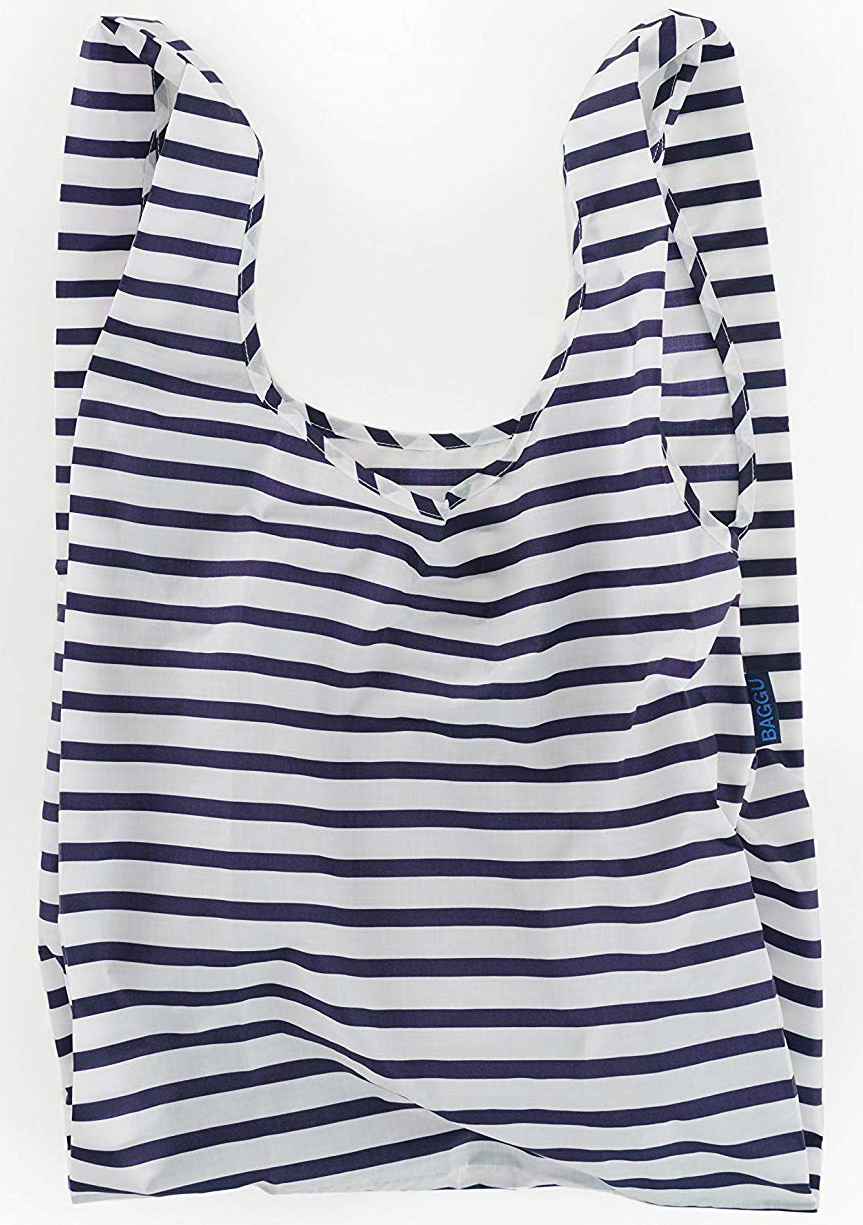 Reusable Tote Bag, $12.00, Amazon
Eco-Friendly Bags
For the eco-warrior in your life, this bag is perfect for a quick shopping spree, the pool, or to carry souvenirs home and avoid excess baggage fees.
Throw Pillow Covers, $19.59, Amazon
Pillowcase
These are an eco-friendly way to improve the decor of your room or on the road. Express your individual style and slip your existing pillow into this pillow cover with interchangeable, protective art prints that go anywhere.
Travel Accessories
Great for travelling, carrying shoes to & from the gym, or for keeping your shoes dust free in the closet.
ExOfficio Give-N-Go Bikini Briefs, $13.05 – $28.00, Amazon
Travel Underwear
Quick-drying underwear is a huge benefit when you're on the go, especially in a humid climate, and ExOfficio travel clothing basics are a great choice.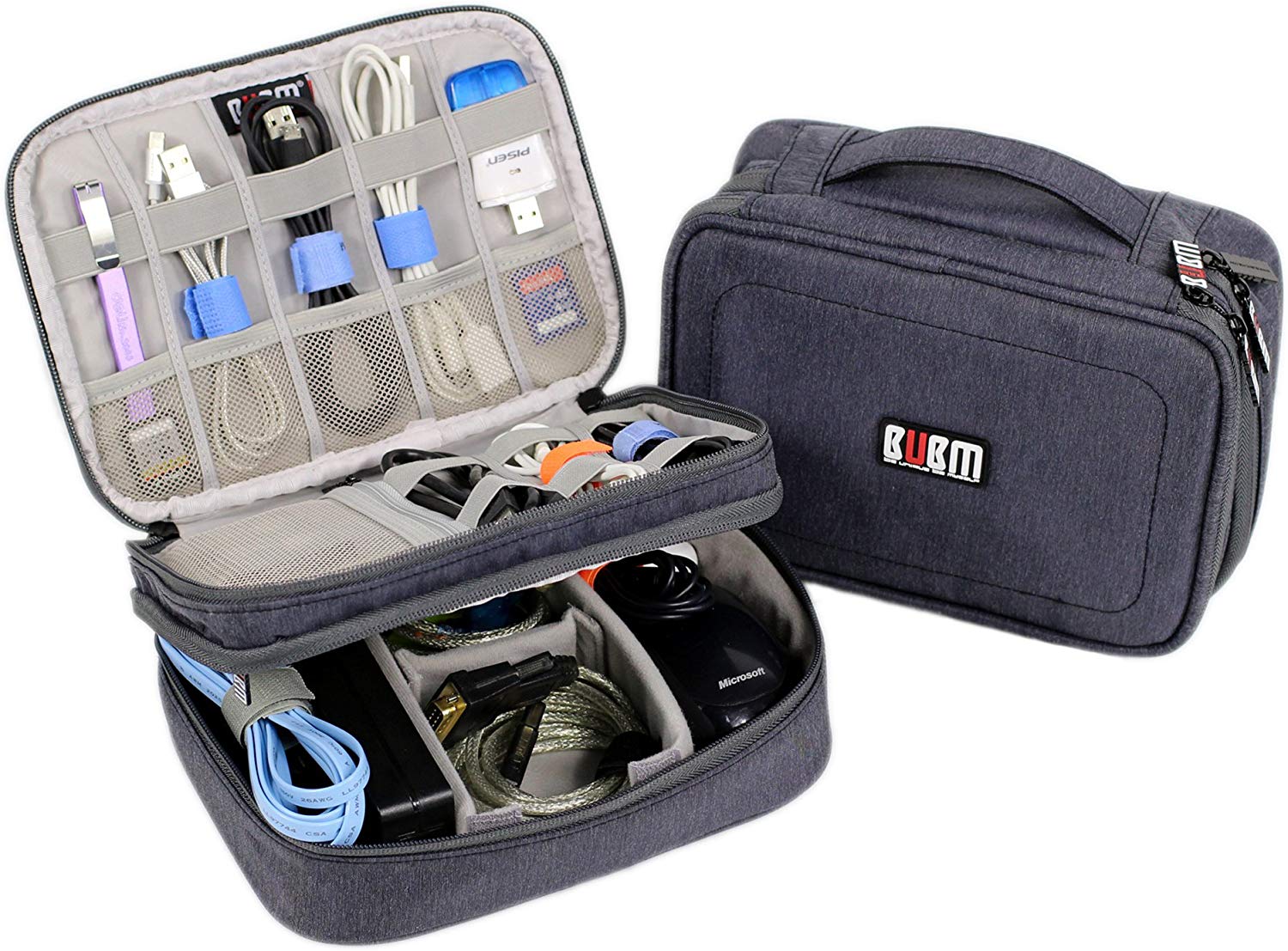 Travel Gear Electronics Accessories Storage Bag, $19.99, Amazon
Organizer
Keep all of your electronics accessories together. No more mess, no more loss! This is convenient for carrying and perfect for travel.
RFID Blocking Wallet Case, $8.99, Amazon
Wallet Case
The RFID signal blocker prevents thieves from accessing your valuable information, which is a must-have for business and travel. Its effortless clicking latch shuts securely and opens with a simple push. The rounded corners are comfortable for carrying in pocket.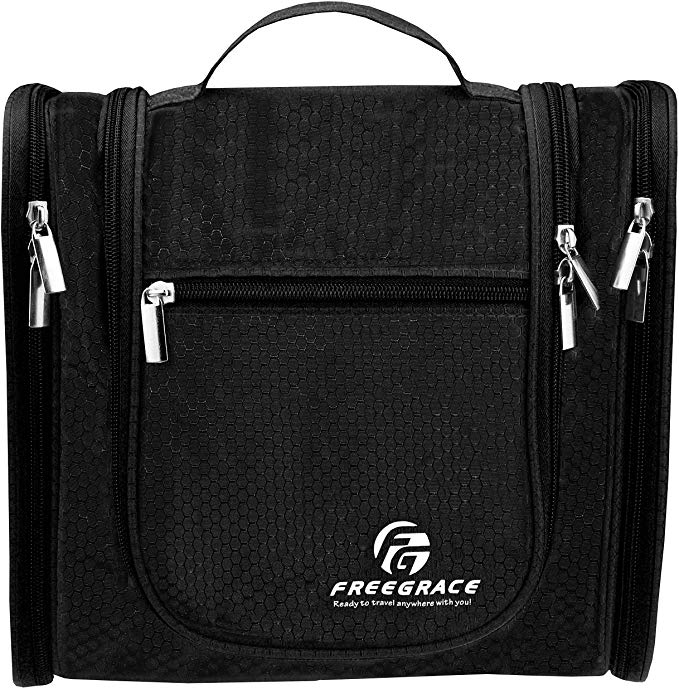 Hanging Toiletry Bag, $19.99, Amazon
Hanging Toiletry Kit
The solution for backpackers and travelers that are constantly on the go are hanging toiletry bags! You never have to worry about where to place your belongings and you can easily re-pack in a moment's notice.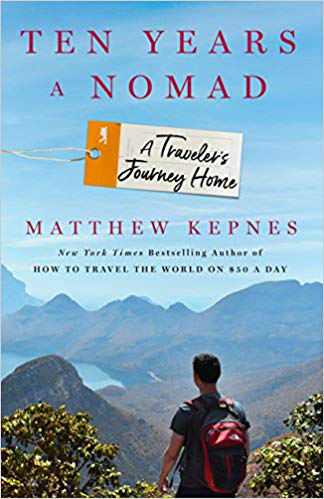 A Traveler's Journey Home, $18.19, Amazon
Traveler's Memoir
Encourage wanderlust with this travel memoir by Matt Kepnes (Nomadic Matt). He shares stories and explores what it truly means to be a nomad.
International Travel Adapter, $13.99, Amazon
Travel Adapter
If you're looking for gifts for a traveler that loves to travel to multiple countries in Europe or around the world, an international travel adapter is the perfect gift that they can use for their electronics. This lets you plug a device into the outlet in another country.
The Compass Rose Travel Adapter featured above is a budget-friendly stocking stuffer for frequent flyers. You can charge 3 devices at once and use it in over 150+ countries. Plus, it's red so you won't leave it behind on a white hotel room wall.
Amazon Gift Card, $25.00, Amazon
Gift Card
If you don't know what to get the traveler in your life let the choice be theirs with a $25 Amazon gift card.
---
What are your top picks for budget gifts for travelers? Share and comment below!
---
For more gifts for travelers, please read:
---
PIN THIS GIFT GUIDE TO SAVE IT!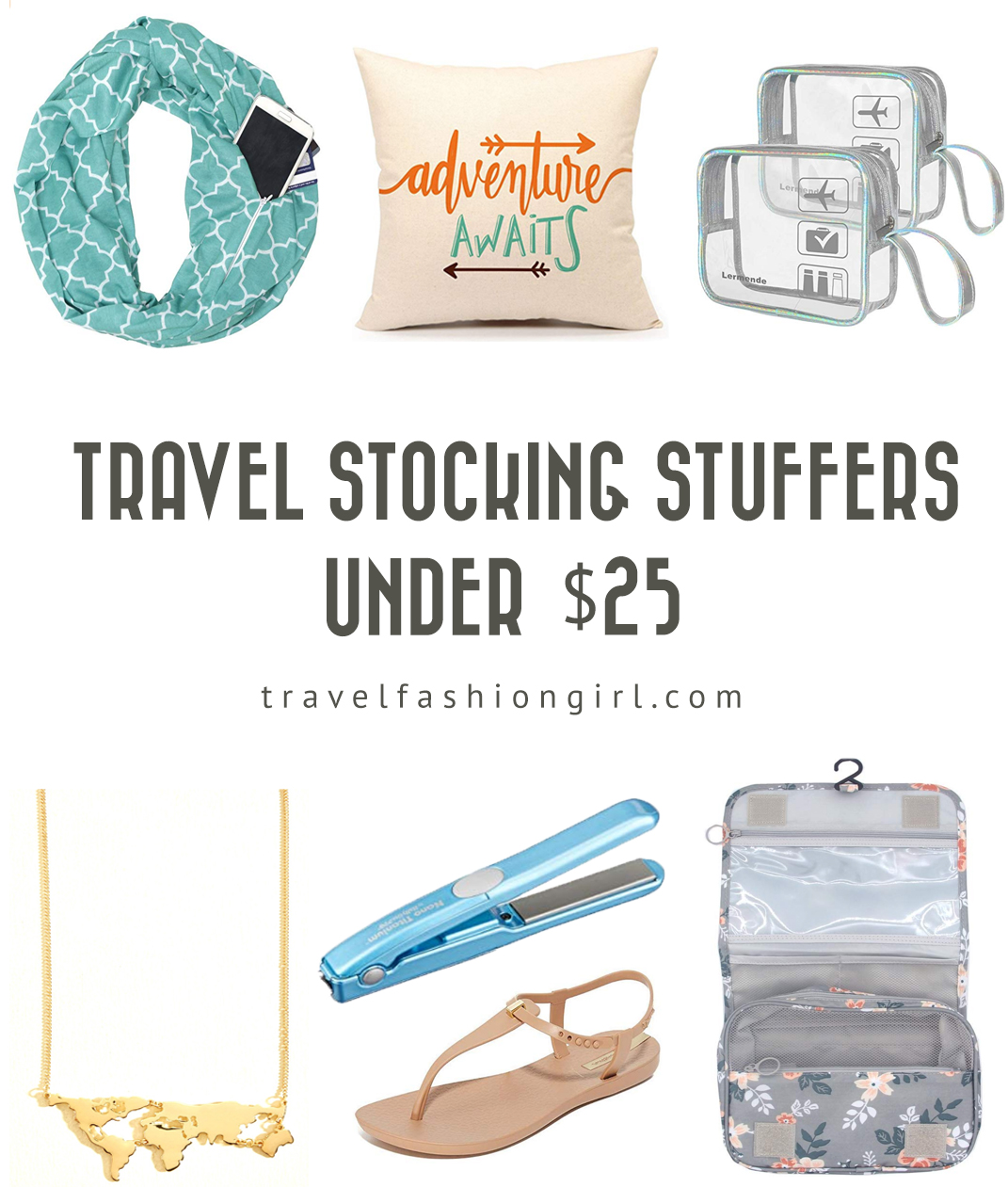 ---
Hoped you liked these budget gifts for travelers! Please share this post with your friends on Facebook, Twitter, or Pinterest. Thanks for reading!
---