Support TFG by using the links in our articles to shop. We receive a small commission (at no extra cost to you) so we can continue to create helpful free content. As an Amazon Associate, we earn from qualifying purchases made on Amazon in addition to other retailers featured on the blog. Thank you, we appreciate your support!
What does the wrong bra size have to do with travel? Everything.
A capsule wardrobe is key to packing light. When you have less clothing options there are three factors that come into play: fashion (the way your clothes make you feel), function (the practicality of the item for your travel activities), and form (the way something fits).
If your boobs bulge in the front or pop out at the side; your bra band sags or sits high in your back; your straps aren't ever tight or loose enough; or if you can't ever imagine wearing a strapless bra – you need to read this article. I promise it's a game changer!
---
The Importance for Getting a Bra Fitting
---
The truth is that the way your clothing falls on your body has everything to do with the confidence you feel wearing your outfits whether at home or on the road.
And guess what? The way your bra fits you has everything to do with how a top or dress flatters you especially if you need a bit of…uplifting.
Studies say that 85% percent of American women wear the wrong bra size. This article in Women's Health does a good job at summarizing some common pitfalls. I recently found out that I was one of those 85% of women.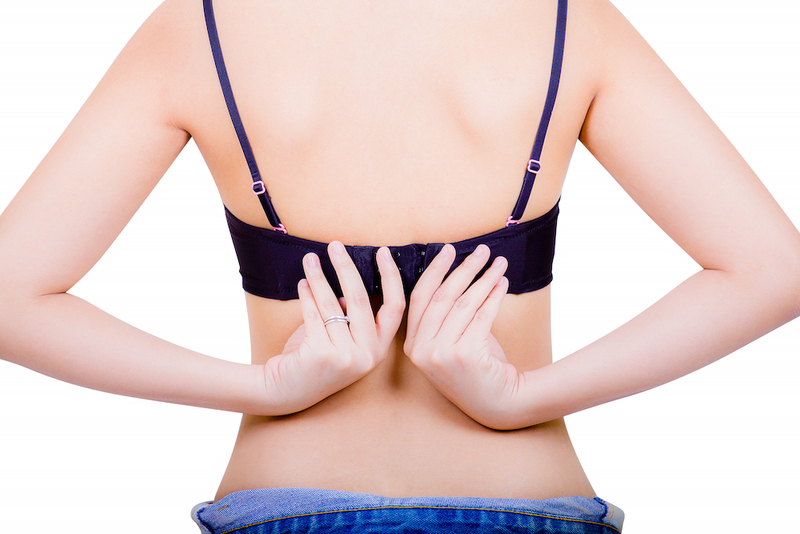 I started developing at the early age of eleven and by sixteen I was what I thought to be a 34C. In 2001, I began working for an Italian lingerie brand and a buyer for a major retailer informed me that I was wearing the wrong size. They suggested a smaller band and larger cup, which definitely seemed to be a better fit.
For the next twelve years I wore their suggested size but only recently did I realize that something just wasn't right.
It wasn't until I started TFG and found myself taking photographs showing you my favorite travel clothes that I realized the fit of my bra was way off.
As I contemplated my perfect capsule wardrobe I wondered why some clothing items just didn't work. As with my goal to pack light, determining the perfect clothing fit also became an obsession.
In addition, there was another problem I encountered in my early thirties. I was uncomfortable walking. The dreaded bounce was at an all time high and frankly it wasn't only painful it was embarrassing.
I'd always heard about the importance of having a bra fitting but never actually had one. Now, a fitting was not a want but a need.
I went to Jon Lewis, Mark & Spencer, and Bravissimo in England, which are known for their amazing bra fitting services. I couldn't believe the results. For me, they were life changing.
From the three retailers, the consultation at Bravissimo was the most successful. They have a unique fitting method and don't help you find the bra based on a standard size. Instead, they give you various bras based mostly on your band size, not cup size.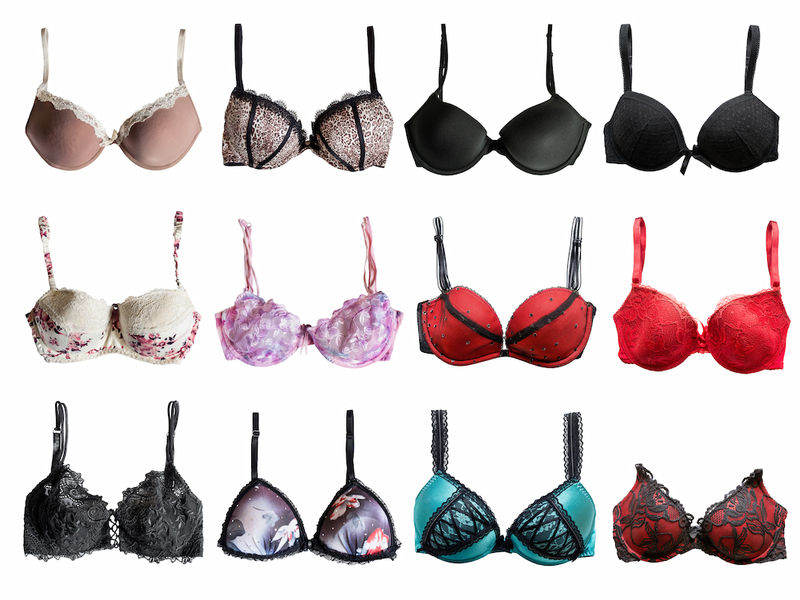 Not all brands and styles are made equal so you may be one cup size in one style and another size in another.
Needless to say, I walked out of that store a new woman. Not only did my clothing fit better but I felt 100 times more comfortable in my own skin – the most important thing.
It turns out I was wearing a size that was completely off and there are so many more bra size options than what the average lingerie bra offers.
I didn't realize you could go smaller than a size 32 and larger than an E. There is so much more available than 34B, and 36C – the average bra sizes women wear. Everyone's body shape is completely unique and women just don't fit into a mold of just two or three options.
No matter if you're a size petite, plus, tall or regular – considering extended sizing is essential.
If you think you're a size 32B or a size 38E, think again. You might need a smaller band or larger cup size and vice versa. You just never know until you get fitted properly.
Trust me your capsule wardrobe for travel and the rest of the clothes in your closet will thank you. Because when we say I don't have anything to wear what we really mean is "I don't feel good in the clothing I own".
Wearing the right size in undergarments is just as important as your clothing.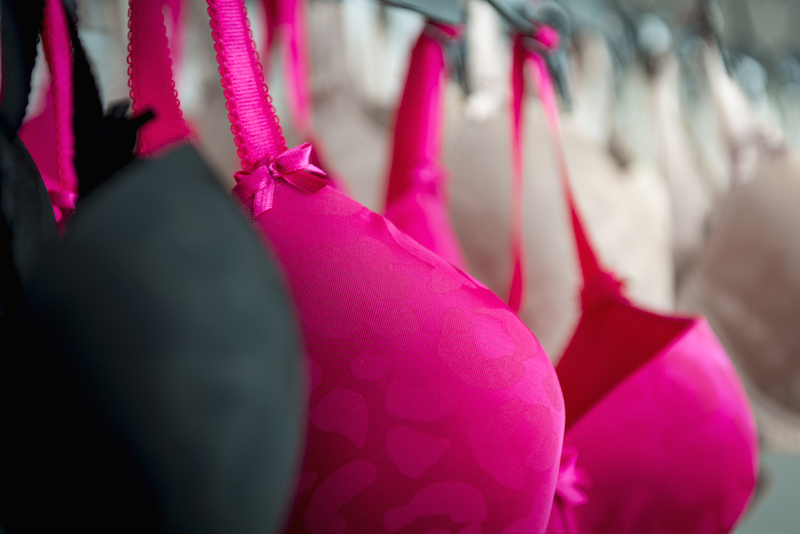 Awesome Brands with Sizes for Real Women
This is a list of brands that have a wide range of bras including band sizes 28-56 and cup sizes AA-N:
Adea Wear has an awesome bra-friendly camisole top that's perfect for travel. I never pack my suitcase without it!
Where to Buy Bras Online
Once you've had a fitting, you can find an extensive variety of shopping options at these online retailers:
Getting the right undergarments will guarantee you're one step closer to creating the perfect capsule wardrobe and feeling good, too! Read more about how to pack light with a capsule wardrobe!
---
Have you ever had a bra fitting? Was it worth it? Comment and share below!
---
For more tips on what bras to pack for your travels, please read:
---
LIKED THIS POST? PIN THIS PIC TO SAVE IT!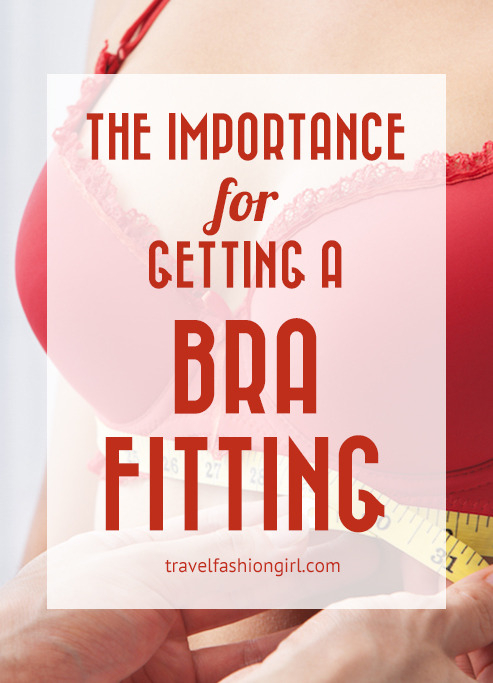 ---
Hope you liked this post on bra fitting guide: the unexpected guide for jetsetters. Please share it with your friends on Facebook, Twitter and Pinterest. Thanks for reading!
---