Support TFG by using the links in our articles to shop. We receive a small commission (at no extra cost to you) so we can continue to create helpful free content. As an Amazon Associate, we earn from qualifying purchases made on Amazon in addition to other retailers featured on the blog. Thank you, we appreciate your support!
There's nothing better than exploring the many US National Parks to trek, wander, and enjoy. And Zion National Park is one of them. If you're headed there, let TFG help you figure out what to pack!
---
Zion Packing List
Written By: Laura Pulling
---
Table Of Contents
Zion National Park in Utah is known for its picturesque red and tan sandstone canyons and towering cliffs.  The park has its own unique geography, with deserts, rivers, and forests giving it a diversity compared to other national parks in the US. 
Taking a trip to Zion is great year-round, the spring offers cooler temperatures, whereas the summer gets hot, with temperatures reaching over 100°F, so it's important to dress (and have on your packing list) the right clothes for the season. The fall is beautiful, as this is when it cools down again and you can enjoy the vistas of Zion Canyon amidst the jeweled fall colors.
There is a ton to do at Zion, for adventure seekers you can go climbing, horseback riding, canyoneering, and explore the Virgin River by boat. For those who prefer a more tranquil experience in nature, you can hike the many trails, go bird watching, or stargazing (the dark desert skies can even offer a view of the Milky Way!)
If you're planning a trip, find out what items you need to put on your packing list for Zion National Park!
What to Wear in Zion National Park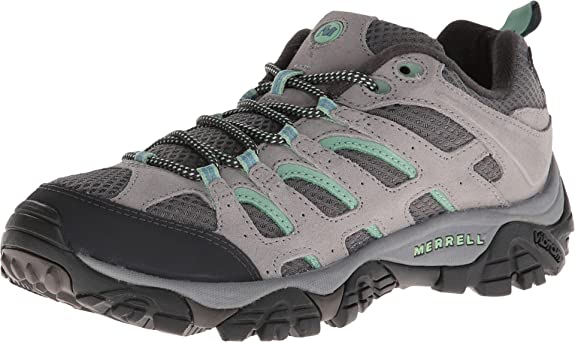 Shop Merrell Moab Hiking Shoe: Amazon | Zappos
Shoes
No matter what your activity itinerary for your Zion trip looks like, you need to have footwear that's up to the job. A national park isn't the place for fancy white sneakers (unless you want to completely ruin them with the dust of the desert!). 
Your shoes are the most important item on your packing list, and a versatile pair of hiking shoes will probably be teamed with every outfit for your camping trip. These Merrell Ventilated Shoes are loved by our TFG outdoor girls. They are lighter than hiking boots (which you don't really need, as Zion is hotter and drier than most other national parks in the US). They do have a good tread, are supportive of your ankle, and are super comfortable.
Due to the fabulous formations and canyons, a lot of climbers head to Zion, and although these shoes aren't the best for climbing (they need to be more flexible and form-fitting) these will get you to your preferred location on the trail. 
Check out more hiking shoe and boot options!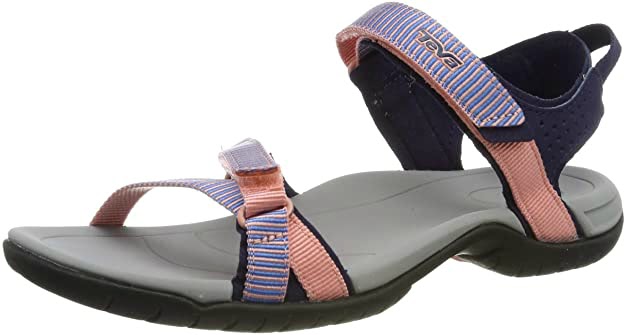 Shop Teva Verra Sandal: Amazon | Zappos | DSW | belk
Hiking sandals are another alternate option for the warm summer heat at Zion, most of them also double as water shoes and dry quickly. But they still have the sturdy sole and grip your feet well to let you walk for hours in blissful comfort. 
We love the hint of color on these Tera Verra sandals, that offer good traction on uneven and sandy terrain while keeping your feet from overheating.
For more ideas, shop our favorite hiking sandals!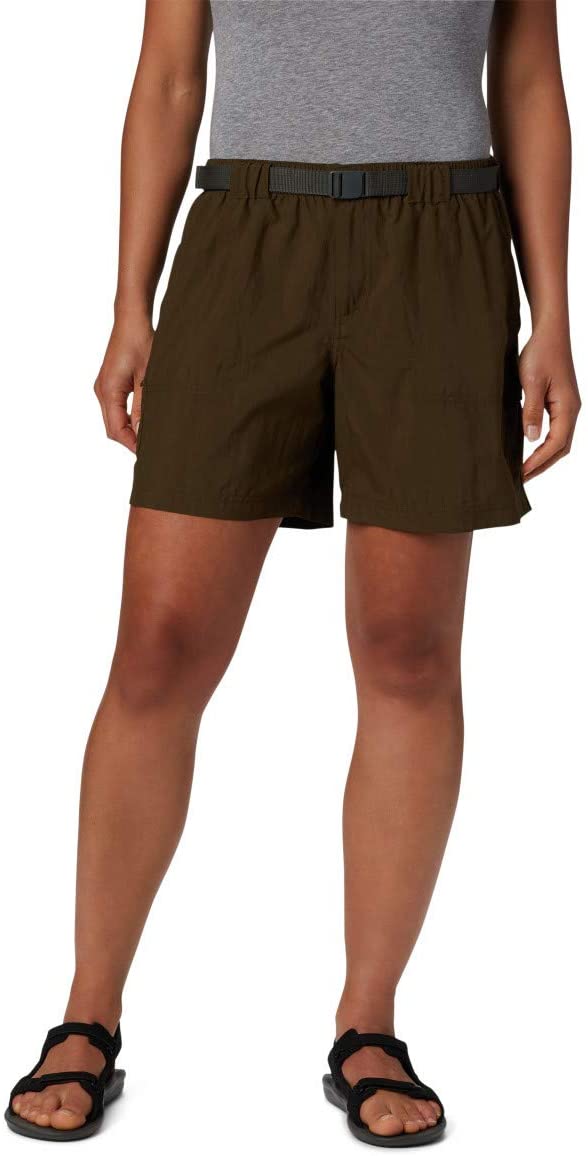 Shop Columbia Sandy River Cargo Short: Amazon | Columbia 
Sizes XS-XXL and 1X-3X
Bottoms
Zion has a hot climate throughout the year, so your clothing choices want to be as lightweight and cool as possible. Although this might shout "shorts!", think carefully about the type of activity you'll be doing before finalizing your outfit for the day. 
Columbia Sandy River trail shorts have UPF 30, zippered pockets, and are made of durable, but flexible fabrics to keep you active and comfortable.
Hiking along lesser-used trails might still have prickly branches on some of the overgrown paths, so long pants can protect you from scrapes and scratches.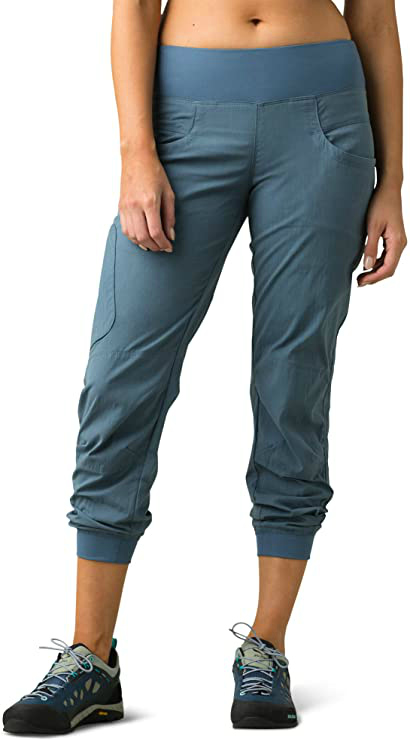 Shop prAna Kanab pants: Amazon | REI
Sizes 0 – 24 Plus
For a stylish option, these prAna Kanab pants can be worn at the calves, to still allow coolness on the leg. They are made of a breathable organic cotton blend, and the flexibility means they are great for climbing, as well as trekking.
Shop Camixa Sleeveless Button-Down | Sizes XS-XXL
Tops
A button-down shirt is cool and breathable, you don't want anything that's going to hug your figure tightly in the heat of the Zion desert!. We love this Camixa Sleveeless Button Down, available in different colors, it makes a great trail trekking outfit that is casually stylish, teamed with a pair of shorts or hiking pants.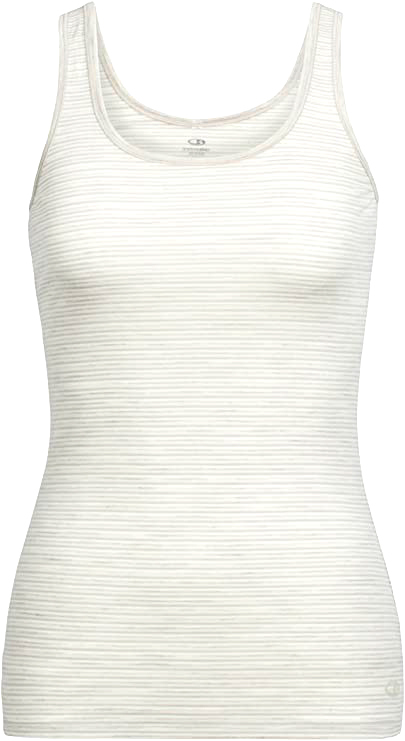 Shop Icebreaker Merino Siren Tank: Amazon | Zappos
Sizes XS-XL
If it's really warm out, a moisture-wicking Icebreaker tank makes a good option, but be sure to slap on some super high SPF sunscreen if you're hiking with bare shoulders.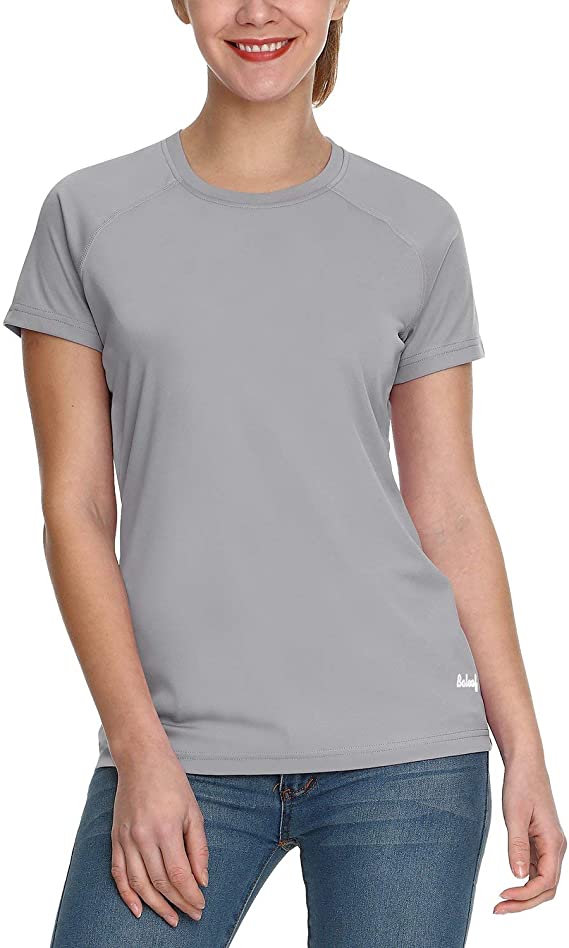 Shop BALEAF T-Shirt | Sizes S-XXL and 14W-22W
A long-sleeved t-shirt can keep you protected from the harsh sun rays, the BALEAF Tee combines UPF 50 with moisture-wicking technology and comes in a ton of cute colors.
Check out the best merino wool clothing for more ideas!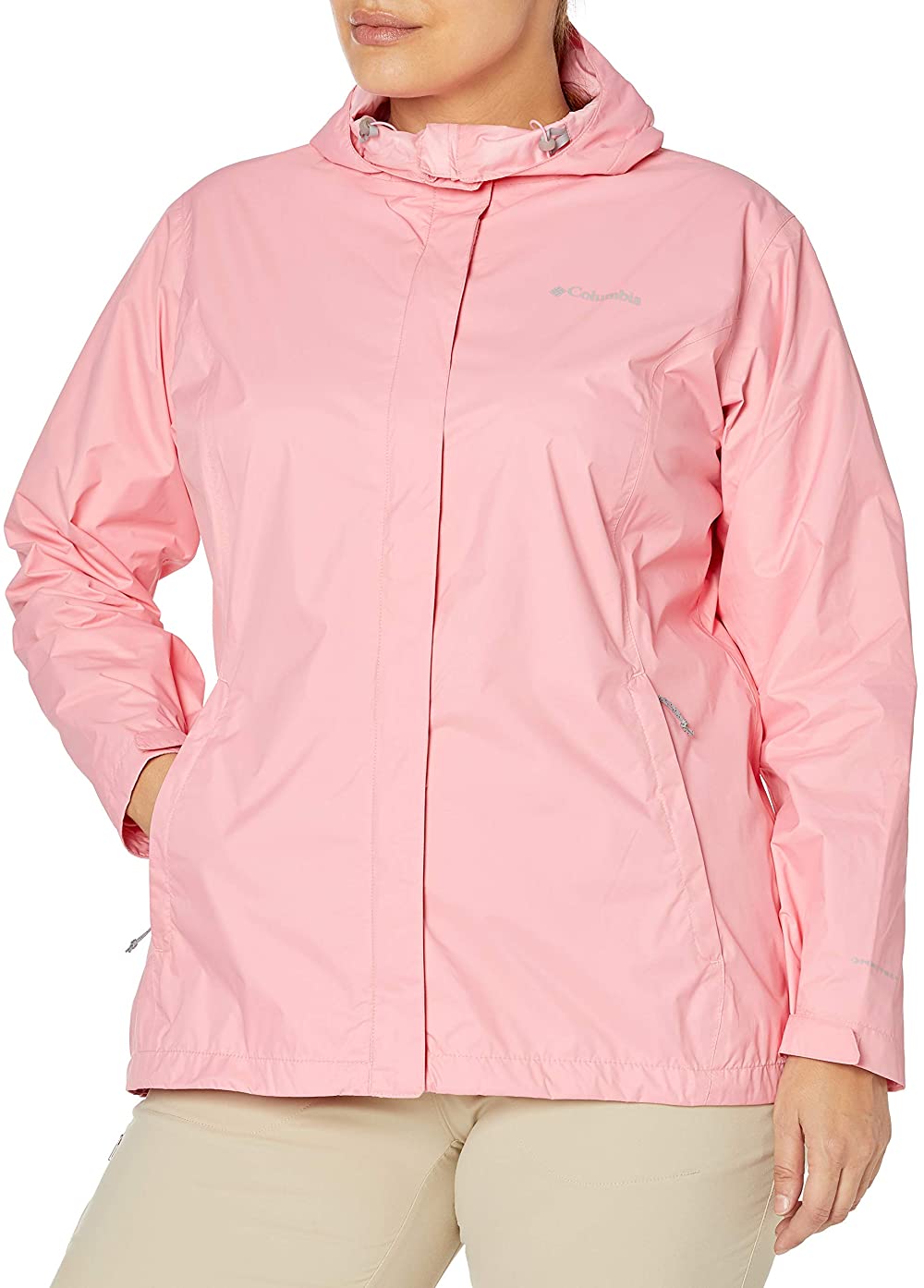 Shop Columbia Womens Arcadia II Jacket
Sizes XS-XXL and 1X-3X
Jacket
The temperature at Zion can vary as much as 40 degrees over the course of a day, with evenings and dawn being much cooler (and, as the animals do, much better times of day for hiking). You'll need a jacket for the cooler moments, but one that is packable and lightweight enough to pop into your daypack during the warmer afternoons. 
A light rain jacket will keep you warm, and shield you from the occasional rain that hits Zion. You don't really need a think warm coat if you explore during the summer. For spring to fall, this Columbia Womens Arcadia II Jacket has a hood, a comfy fit, and will keep you dry when it counts.
If the weather report does mention a chillier spell during your trip, you might layer a fleece under a raincoat for another versatile layer (plus fleeces are packable and won't weigh down your backpack!).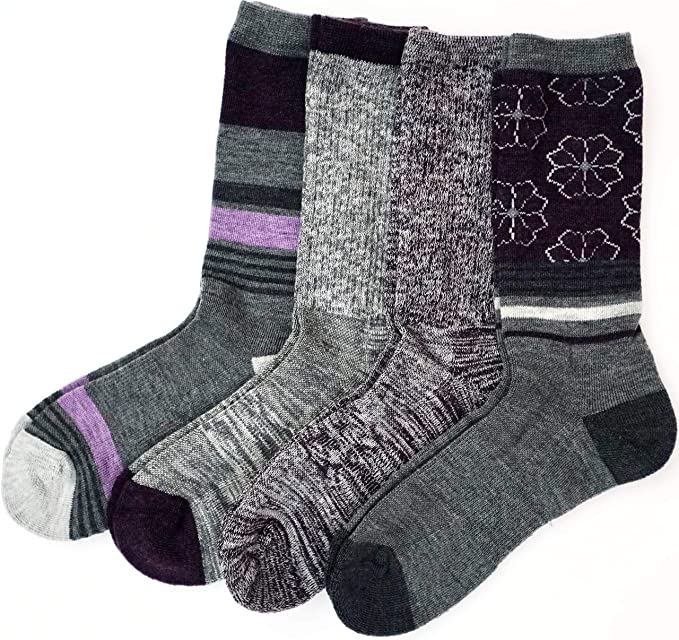 Shop Kirkland Signature Trail Sock
Accessories
We've already mentioned how important your choice of footwear is, but have you considered the socks too? You may have the best boots for hiking the Hidden Canyon, or across to Angels Landing, that are available, but if you don't cushion your feet with good quality socks, so may as well walk barefoot! (Can anyone say blisters!)
If you're camping, you can bring a pair of Kirkland Signature Trail socks to keep your feet warm at night. If you choose dark colors or prints they won't show up dust as easily. But our top tip is to always carry a spare pair! You never know how handy they may be.
Things to Bring to Zion National Park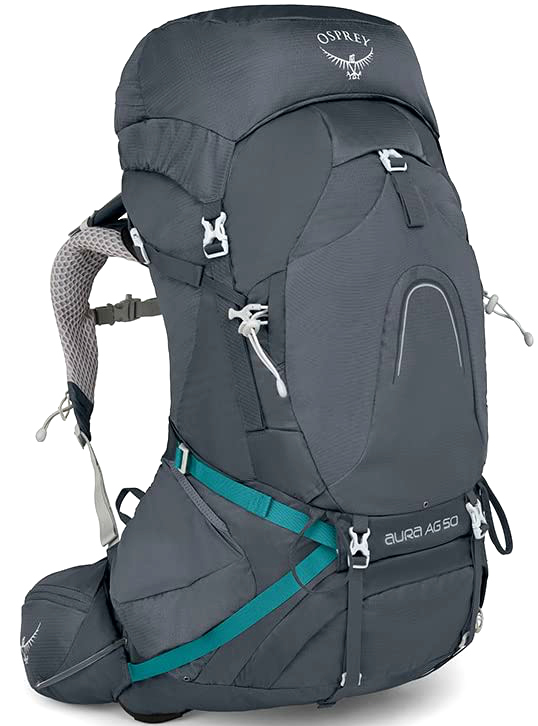 Shop Osprey Aura 50 Backpack: Amazon | Zappos | Backcountry
Backpack
If you're planning a camping trip at Zion, you'll need a bigger bag like this one from Osprey, to ensure all of your gear can fit in easily. Choosing a backpack designed for hiking is important, as you need it to be comfortable enough to wear until you make it to your campsite, and you may need to trek for some (or even all) of the way.
The most important features are that it needs to be lightweight, water-resistant and fully adjusted to your size, so you can wear it ergonomically.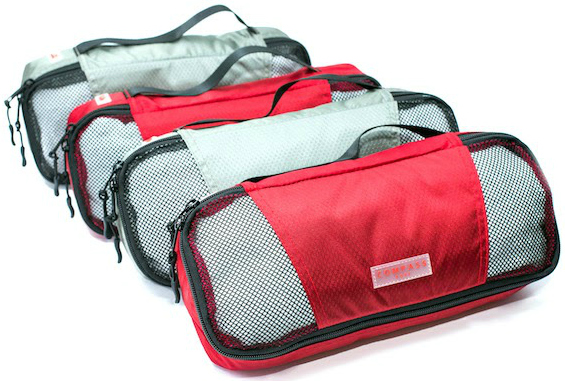 Shop Compass Rose Packing Cubes
To be a star packer, you can also use Compass Rose packing cubes to help you pack your backpack for your trip. They're great for keeping your different layers in, and the numbered and color-coded pouches will keep you extra organized.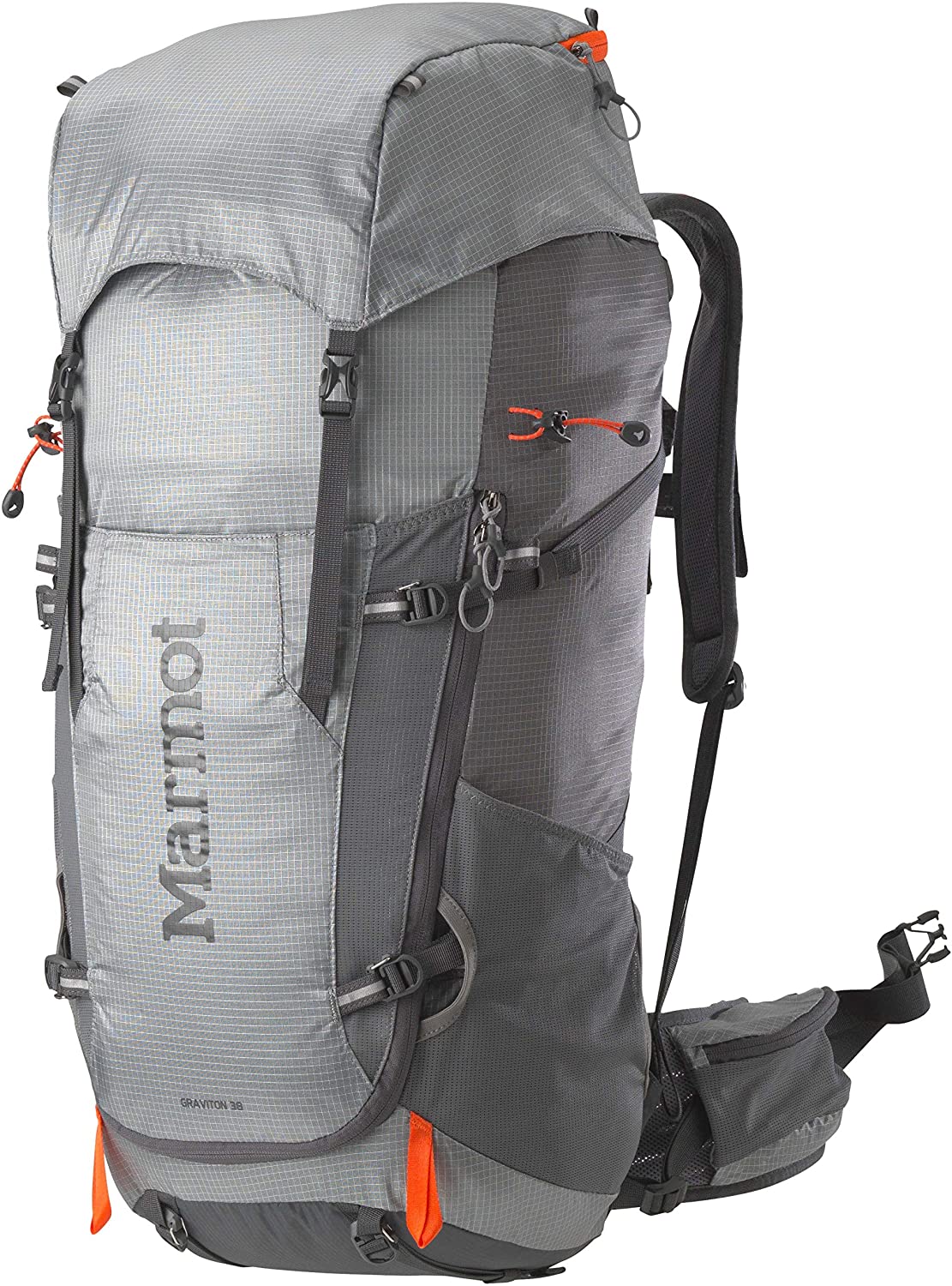 Shop Marmot Graviton 38 Backpack: Amazon | Backcountry
Daypack
On a day trip to Zion, you need a bag that's big enough to carry all that you need. A lightweight backpack like the Marmot Graviton will be perfect for the essentials. (Don't risk overpacking, as in the summer heat, lugging extra weight around isn't fun!)
This bag is easy to carry, with lightweight mesh straps that are great for the summer heat, plus a waist strap, to help balance the load on your frame. It has a front-loading easy access pocket for essentials.  
Check out more of TFGs top recommended ultralight backpacks!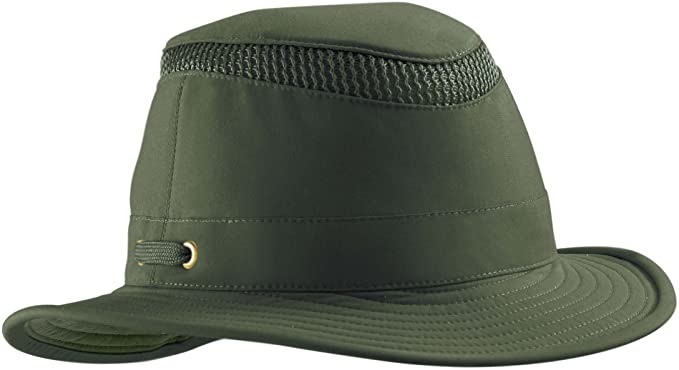 Shop Tilley Endurables Unisex Hat: Amazon | Zappos 
Sun Hat
The heat of the desert sun in Zion National Park provides one of the biggest challenges for hikers. To help with this, choose a wide brimmed hat, one that covers your entire face to keep you cool as you hike. This Tilley hat looks great on anyone. It's unisex style is moisture wicking, packable and UPF 50, so it blocks the sun's rays. It's available in many "desert friendly" shades.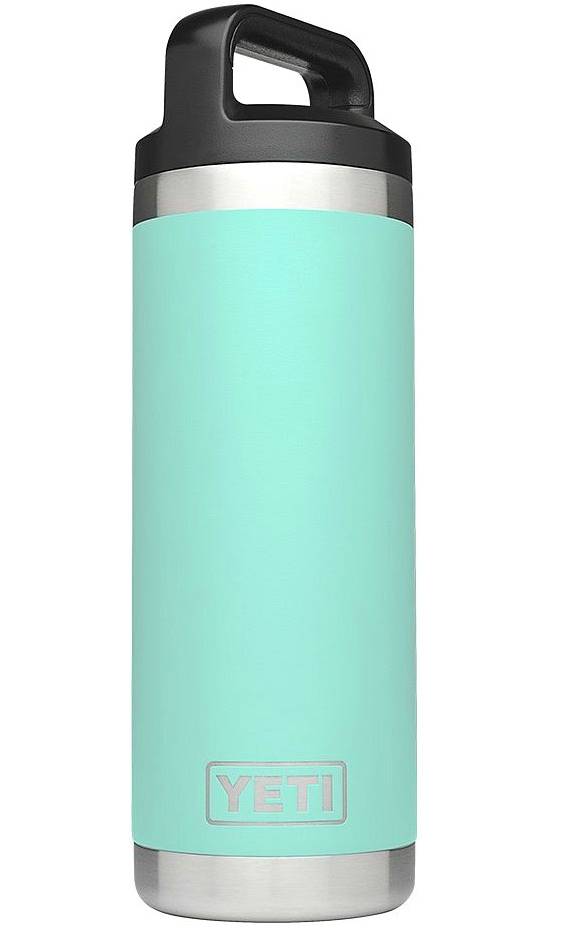 Shop YETI Stainless Steel Bottle: Amazon 
Water Bottle
A water bottle is as essential as it gets. You need to stay hydrated on the trail, and water sources for drinking water are not available in the park. This means taking with you enough water to meet your daily needs. Zion park rangers recommend one to two gallons of water per person for a day at the park, for drinking, more if you're planning on camping, and cooking/washing. 
A vacuum style bottle can keep your water icy cold for hours into your hike. Some even have a hook to allow for hanging off your bottle. Or even a hydration bladder could be another option, depending on how long you plan to explore.
Additional Gear Checklist for Zion National Park
Binoculars

Trail Maps

Compass/GPS device

Picnic/snacks

Empty bag for trash

Map and compass

Female urination device

and toilet paper (put these in a plastic bag to take back with you – leave no trace) 

Extra

layer of clothing

(in case you get cold)
---
What is your Zion National Park packing list? Share in the comments below!
---
For more National Park packing tips, please read:
For more camping and hiking tips, please read:
Suggested travel resources:
---
LIKE THIS POST? PIN THIS PIC TO SAVE IT!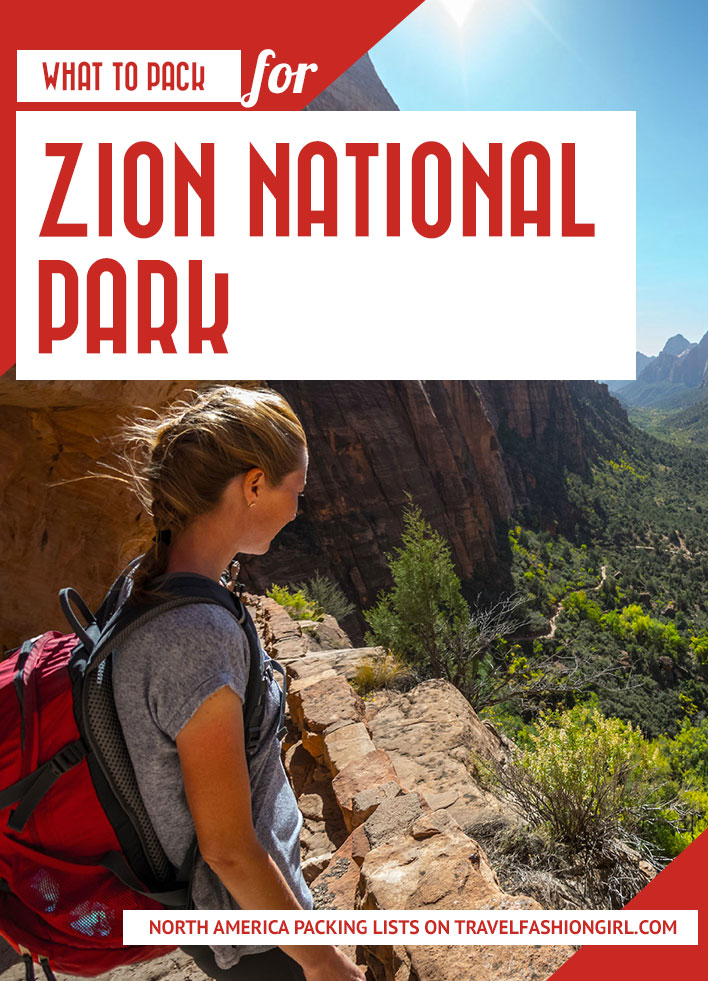 ---
We hope you found this post on
what to wear to
Zion National Park
helpful. Please share with your friends on Facebook, Twitter, and Pinterest. Thanks for reading!
---