Support TFG by using the links in our articles to shop. We receive a small commission (at no extra cost to you) so we can continue to create helpful free content. As an Amazon Associate, we earn from qualifying purchases made on Amazon in addition to other retailers featured on the blog. Thank you, we appreciate your support!
You can't beat the scenery and stunning vistas on a trip to Rocky Mountain National Park, but what do you need to pack? Let TFG help you out!
---
What to Wear in Rocky Mountain National Park
Written By: Laura Pulling
---
Table Of Contents
Right in the heart of the US, in the state of Colorado, is the home of Rocky Mountain National Park. It has over 415 square miles of protected mountain terrain and 395 square miles of wilderness, along with a huge array of hiking trails and wildlife. 
It's the perfect place to spend hours on the trails and well worth it when you see the stunning sights of Dream Lake or the picture-perfect, Alberta Falls. 
Visitors to the park are welcome year-round, with the warmer summer months generally attracting the most people. Temperatures vary though, due to the change in elevations, but at higher points, like Bear Lake, Trail Ridge Road, or Longs Peak, it may snow even in July!
A wide variation between day and night temperatures is typical of mountain weather, so remember this when preparing your Rocky Mountain National Park packing list. 
During the cold winter months you may even partake in some skiing or snowshoeing, with the mountains also offering some great spots for sledding.
What are you going to take on your trip?  TFG is here to help you with all the things to pack for Rocky Mountain National Park!
What to Wear Hiking in Rocky Mountain National Park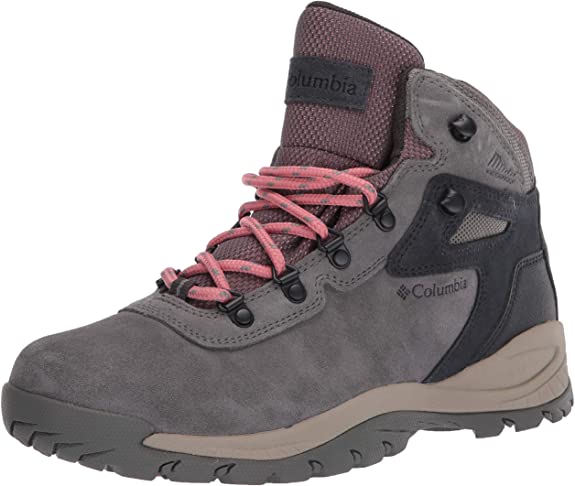 Columbia Women's Newton Ridge Plus Waterproof Hiking Boot
Shoes
The most important thing to consider, for any trip where you're going to be hiking along the trails is what is on your feet. When you have miles of trails and such mesmerizing vistas of lakes and mountains, you want to be comfortable enough to trek for hours. Hiking shoes are vital when planning a trip to Rocky Mountain National Park. 
In the summer, a pair of hiking shoes will work well for shorter hikes. If you're planning on traveling in during any colder winter seasons (snow isn't unusual in spring or fall either!). These Columbia Newton Ridge Hiking Boots can handle the job of both rocky and snowy terrain.
There are a ton of trails, so you're going to be walking a lot, especially to get up the mountains for the best views. 
When choosing the best boots, look for ones that are waterproof, have a sturdy sole and quality tread. Ensure that they are supportive of your ankle, and can withstand the types of activities you'll be doing.
Check out more hiking shoe and boot options!

Cascade Mountain Tech Carbon Fiber Trekking Pole
When hiking, even if you plan on a shorter ramble, at Rocky Mountain National Park, the tracks and terrain make having hiking poles useful. Find some that are sturdy enough for your style of walk, and you'll find it much easier on your legs afterward!
Looking for more hiking poles? Find out the best in this list here!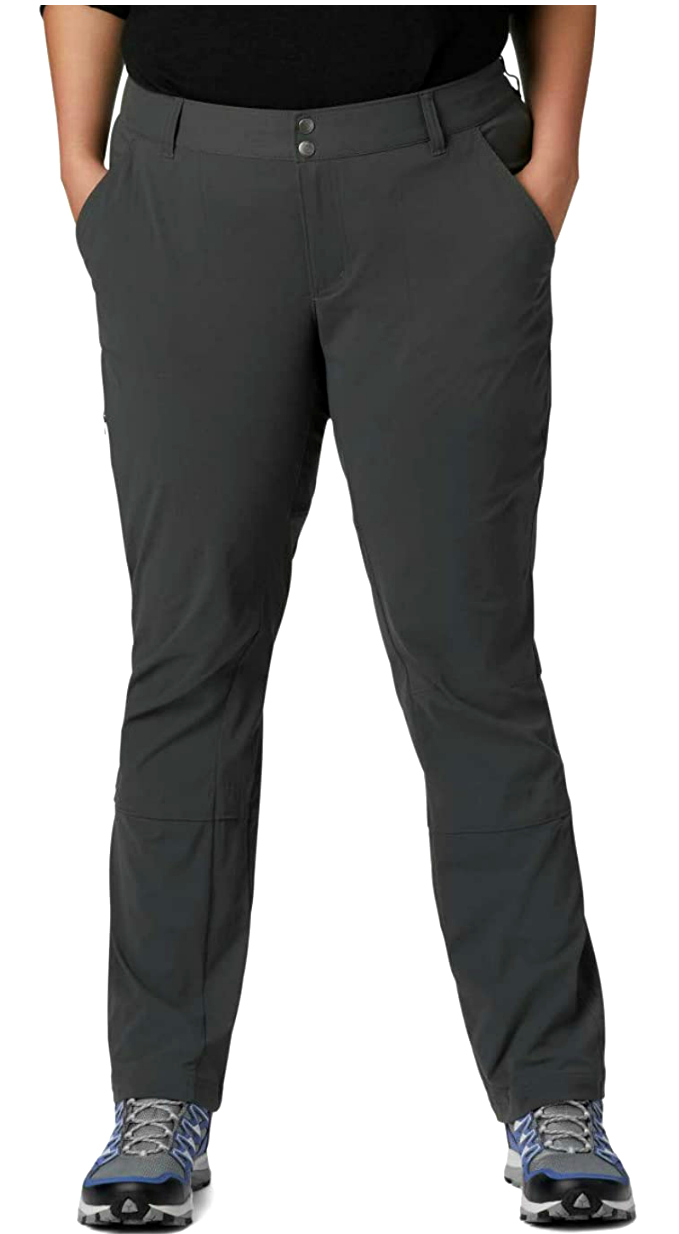 Shop Sizes 2-16: Amazon | REI | Columbia | Zappos
Bottoms
Long bottoms or even specific hiking pants are your best option for a day of hiking in a Rocky Mountain National Park. Even in the summer, the temperature cools dramatically by the evening, or at an elevation. Long pants will not only keep you warm but will also save your calves and ankles from being scratched by prickly branches that protrude from the trail. Choose pants that are moisture-wicking and quick-drying, in case you get caught in an unexpected rain shower. 
The Columbia Saturday Trail hiking pant is our all-around favorites here at TFG. The material is stretchy and they fit comfortably. Plus, they are water-resistant to withstand the rigors of hiking and climbing.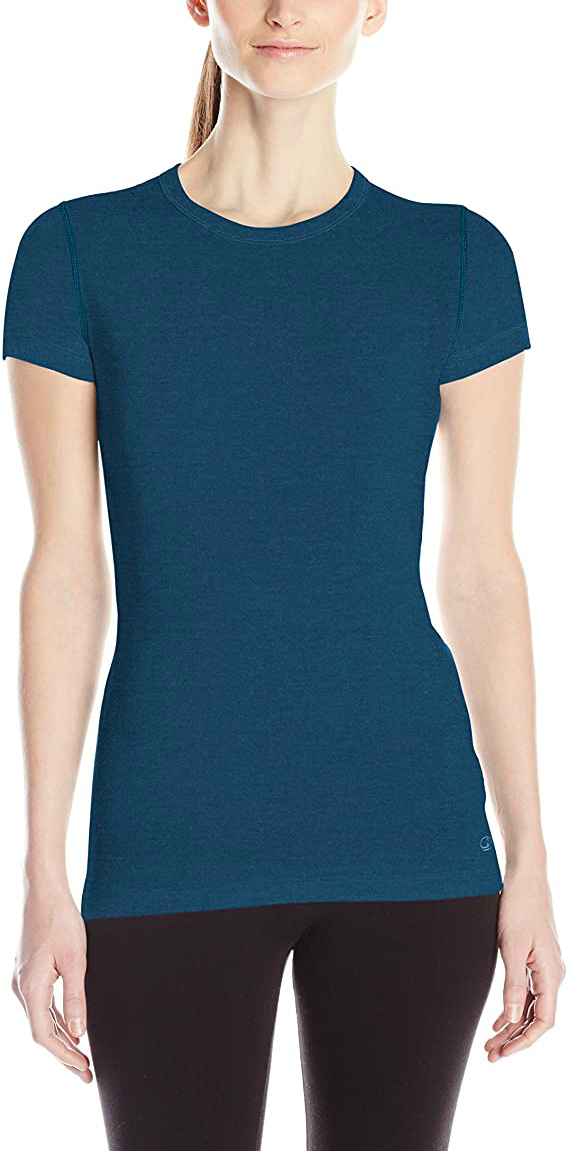 Icebreaker Merino Sprite Short Sleeve
Tops
Layers are great, and t-shirts are the most versatile of tops in all weather situations. For a long hike, get one with moisture-wicking properties, like this Icebreaker Merino Sprite Short Sleeve to keep sweat at bay.
If you feel the cold or are hiking up a shadier trail, a long-sleeved tee is beneficial as it keeps you from feeling the chill, plus adds a layer of protection.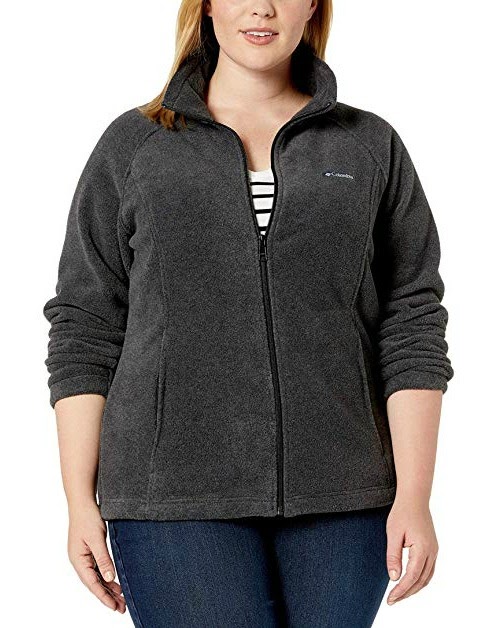 Columbia Benton Springs Fleece Jacket | Sizes XS-XXL and 1X-3X
Layers are essential for anyone taking a hike through the Rockies—no matter the season. 
Fleece is a great travel fabric as it is easy to roll up and stuff inside your backpack without worrying about it getting creased (you could even pop it in a packing cube). Packing a fleece jacket, like this Columbia Fleece Jacket, as an additional layer, can keep you from feeling cold and ruining a great day of hiking up Deer Mountain by not having the clothing for it.
Check out some fleece travel jackets here!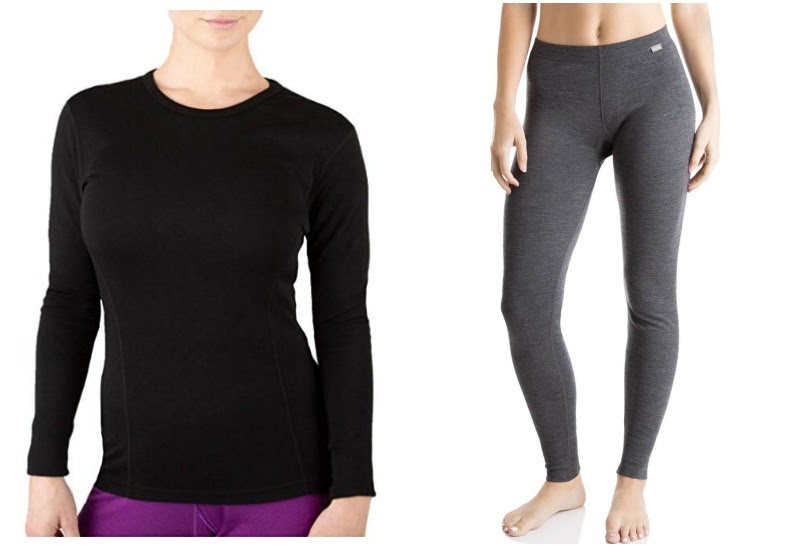 Meriwool Long Sleeve Thermal Shirt | Meriwool Base Layer Thermal Pants
Layers
Your outfit needs to be able to cope with the different changing weather. Think layers, layers layers! If you get warm, you can simply shrug a layer off, but there's nothing worse than being too cold.  
Wear or pack some merino wool undergarments, as they are thin, but cozy. These Meriwool under layers are rated as some of the warmest you can buy! They have sweat-wicking properties to help to keep you dry, no matter how tough the hike gets.
Check out a full range of base layer options that'll keep you warm on the trails!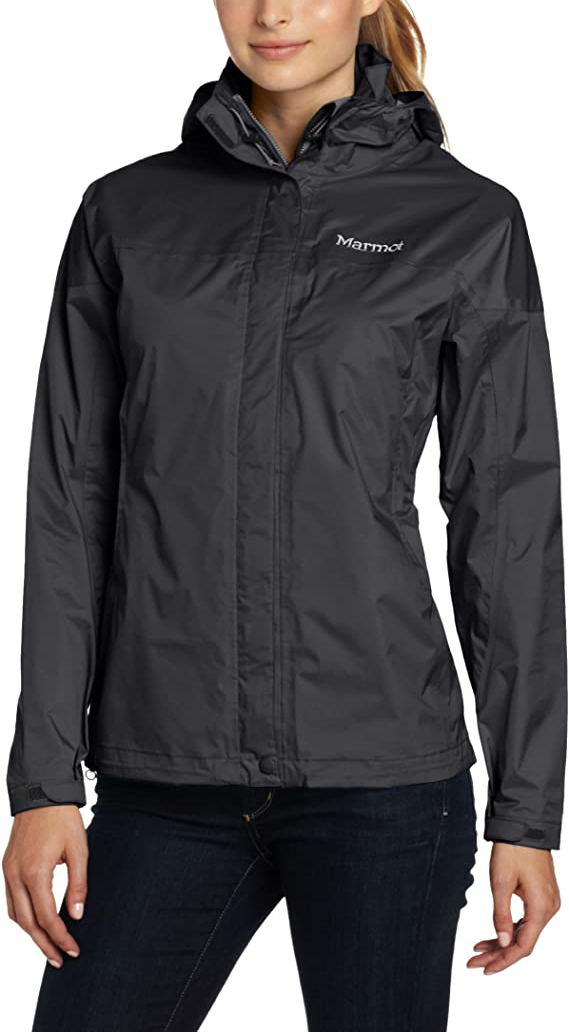 Marmot PreCip Lightweight Waterproof Rain Jacket | Sizes XS-XXL
Jacket
If you're taking in the views around Bluebird Lake, or are in search of the Timberline Falls you are exposed to the elements across the elevated terrains. A warm but lightweight rain jacket is essential for your trip. No matter what the season, there's always a chance of a shower, so you need a jacket that keeps you dry.
Choose a jacket that is warm, waterproof, and windproof. Preferably, one with a hood will have you covered (literally) no matter what the weather!

This Marmot rain jacket is waterproof for optimal protection, with a packable hood hidden in the collar. It's heavily functional while remaining lightweight and breathable.
Find more ideas for the best packable rain jacket for travel!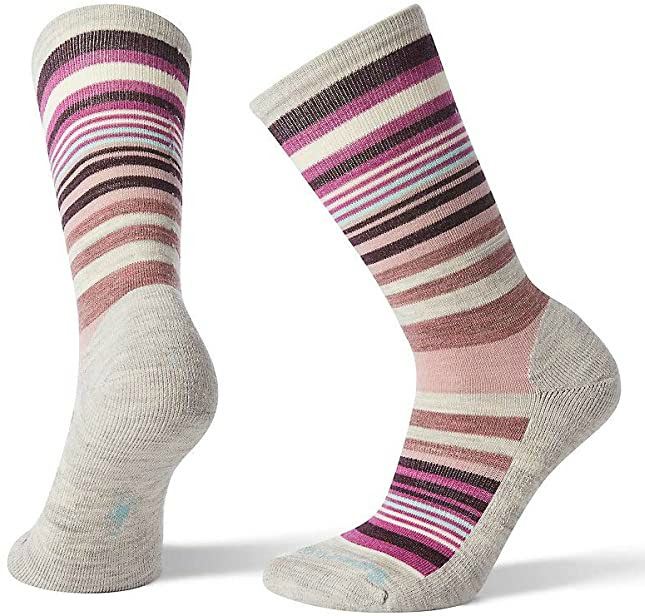 Smartwool Jovian Stripe Crew Socks
Accessories
After an eight-mile hike, your feet are going to feel it, but not if you prepare them well. Normal cotton socks will lead to blisters, so try wool socks to keep your feet super dry and prevent any rubbing from your shoes. Even if you have the best hiking boots on the market, it's the socks that make the difference!
It's also recommended to take a spare pair in your backpack, for those "just in case" situations. (wrap them in a packing cube to keep them totally dry).
Things to Bring to Rocky Mountain National Park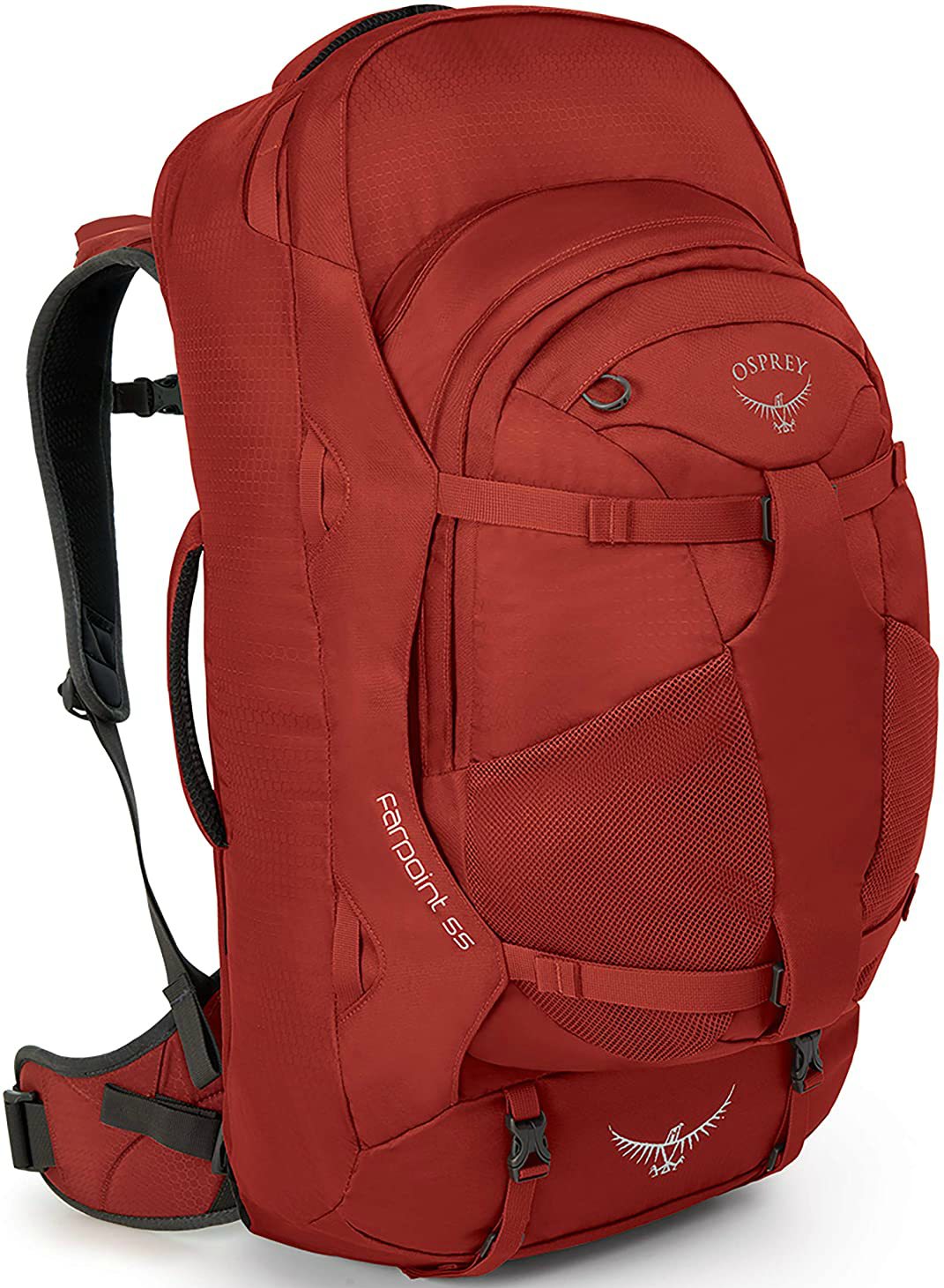 Farpoint Jasper Red Travel Backpack
Backpack
Depending on the length of your stay, you'll either need a backpack or a day pack. If you're backpacking Rocky Mountain National Park you'll need a bigger bag to ensure all of your equipment can fit in easily and it is comfortable enough to wear until you make it to your campsite (especially if you have to walk for some of the way). 
The most important features are it needs to be water (and snow!) resistant and adjusted well to fit your frame. This Osprey Farpoint Jasper Red Backpack is a great option for hikers, as it has a ventilated mesh back panel with an ultra-comfortable waffle foam harness. It offers a unique two-in-one style. The main compartment is a 40L backpack and it attaches to a 15L detachable day pack for a total space of 55L.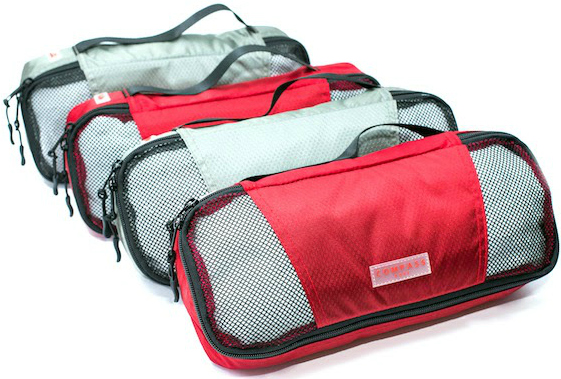 To be a pro packer, you can also use Compass Rose packing cubes to help you pack your backpack for your trip. They're great for keeping your different layers in, and the numbered and color-coded pouches will keep you extra organized.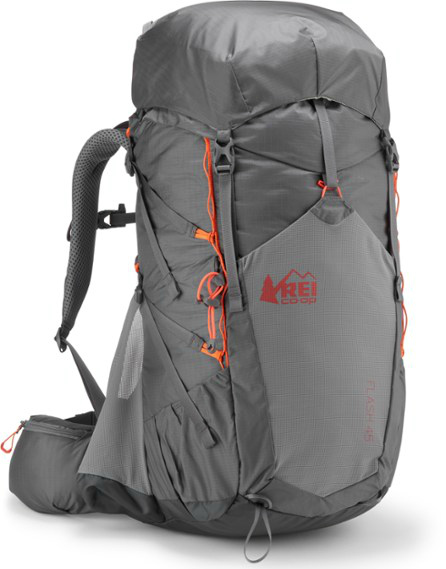 Daypack
If you are planning a day trip around the Rockies to see the vast array of wildlife, or just for a hike around Bear Lake  you can fit essentials in a day pack. Choose one that's lightweight and for ultimate comfort, ensure it has padded mesh back support and a waist strap. The REI Co-op Flash 45 pack allows you to wander around the trails with enough room to pack hydration and layers!
Take a look at more top recommended ultralight backpacks!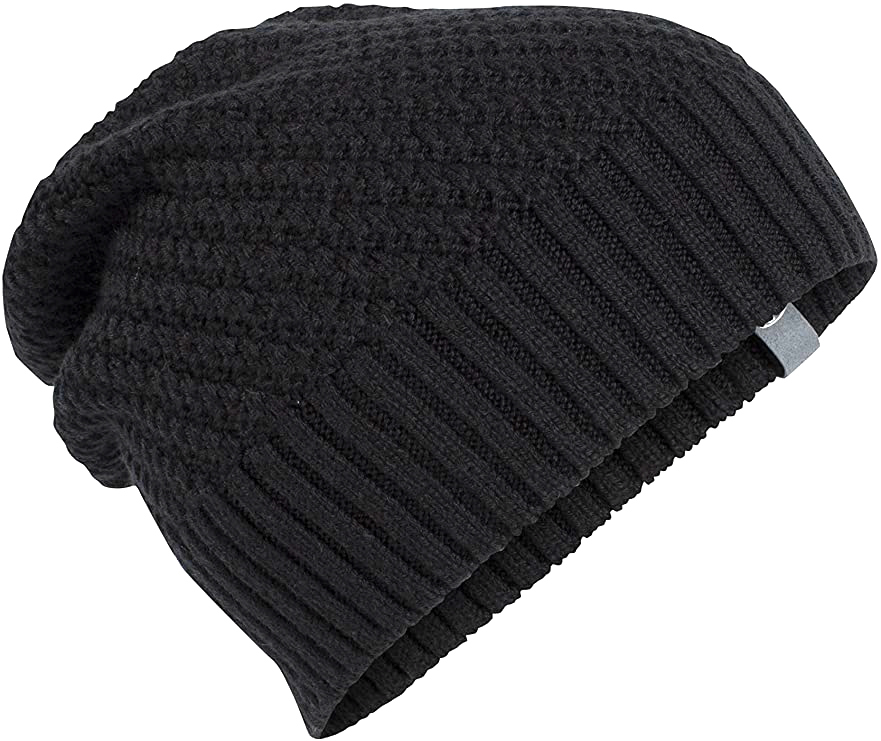 Icebreaker Merino Skyline Slouch Beanie
Warm Hat or Sun Hat
The Rockies can be very different in the winter and summer, so choose a hat that matches the season!
You lose most of your body heat through your head, so a cozy hat like this Icebreaker Merino Skyline Slouch Beanie is needed on your hike in the colder months to keep in that essential warmth. Choose a hat that's made of soft fleece or wool, and remember to cover your ears for an extra warm feeling. 
When you're on the trail and the sun is shining, the sun can cause issues for hikers, who fall foul of sunburn or even sunstroke when on an all-day hike. We recommend a wide-brimmed hat that covers your entire face to keep you cool as you hike.

Day 1 Fitness Stainless Steel Water Bottle
Water Bottle
A water bottle is as essential as it gets. You need to stay hydrated on the trail, and being prepared is a necessity. 
A vacuum style bottle, like this one from Day 1 Fitness can keep your water icy cold for hours into your hike. This one comes in multiple colors and three different sizes and has a carabiner to attach to your pack. Or you might prefer a squishy bottle that can be squeezed to fit your pack and take up almost no space once you are finished with it.
Check out the top rated water bottles that TFG readers love!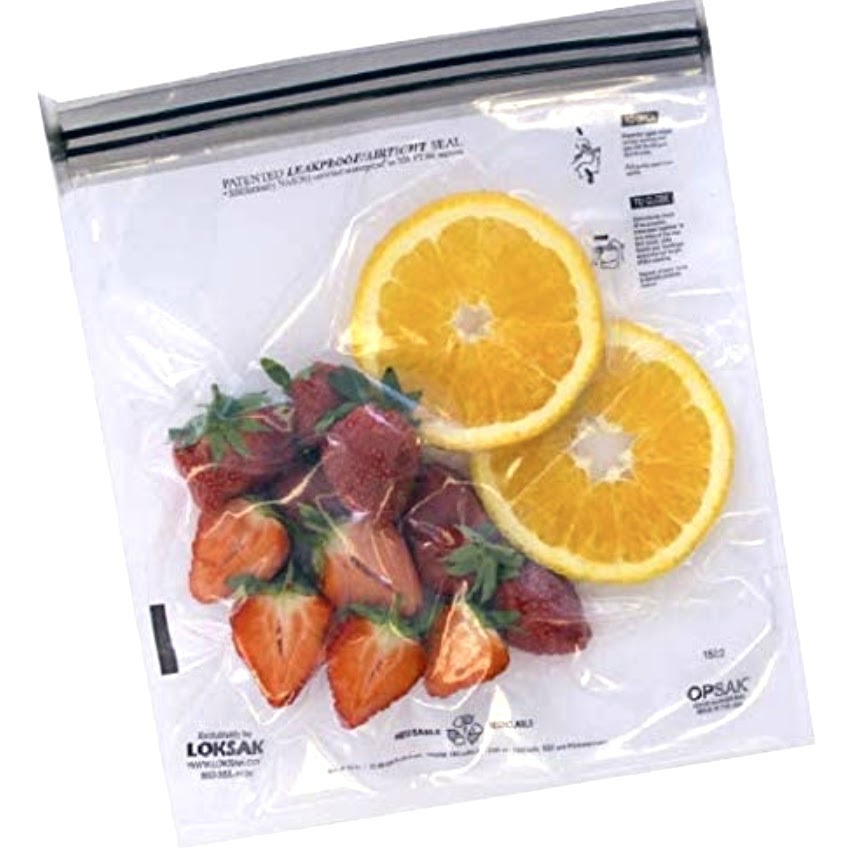 Bear Proof Accessories
There are black bears, wild elk, mountain lions and bighorn sheep  in Rocky Mountain National Park and the rangers advise that you stay way back from any wildlife. Bear spray is available in camping shops close to the parks (you can't fly with it), but also consider smell-proof bags, or a hanging tree pack, for your outdoor picnics.
Additional Gear Checklist for Rocky Mountain National Park
Binoculars

Picnic / snacks

Empty bag for trash

Map and compass

Female urination device

and toilet paper (put these in a plastic bag to take back with you – leave no trace) 

Extra

layer of clothing

(in case you get cold)
---
What are your recommendations for Rocky Mountain National Park clothing and gear? Share your packing list below!
---
For more National Park packing tips, please read:
For more camping and hiking tips, please read:
Suggested travel resources:
---
LIKE THIS POST? PIN THIS PIC TO SAVE IT!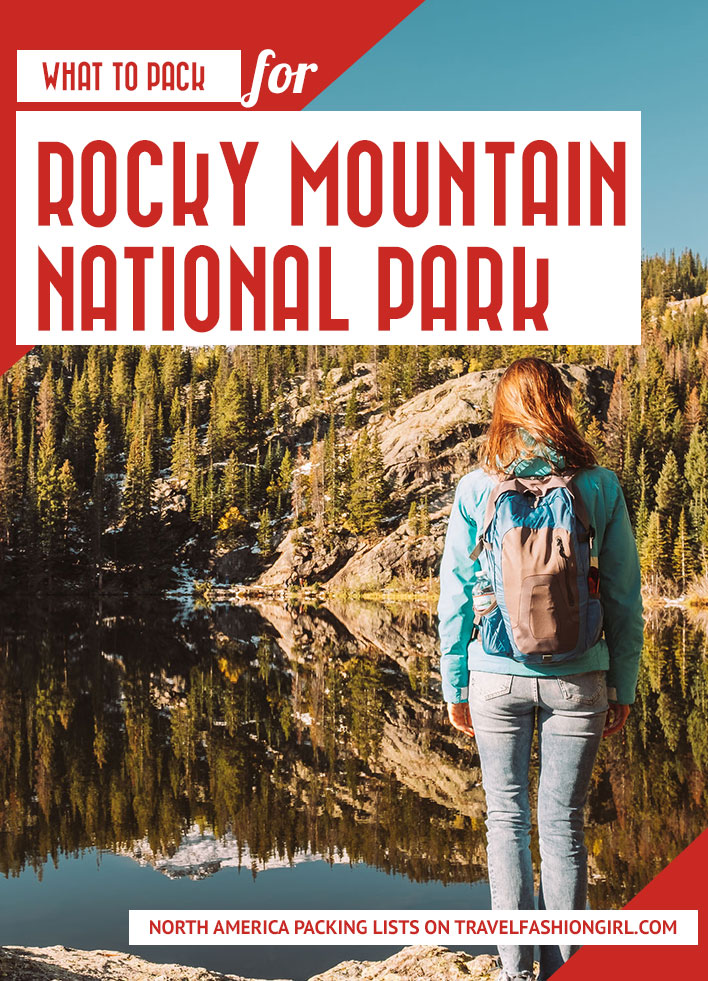 ---
We hope you found this post on
what to wear hiking in Colorado
helpful. Please share with your friends on Facebook, Twitter, and Pinterest. Thanks for reading!
---