Support TFG by using the links in our articles to shop. We receive a small commission (at no extra cost to you) so we can continue to create helpful free content. As an Amazon Associate, we earn from qualifying purchases made on Amazon in addition to other retailers featured on the blog. Thank you, we appreciate your support!
Wondering what to wear in Punta Cana? Take a look at our packing list for Dominican Republic tips on clothes, shoes, and accessories, too. Get ready for fun in the sun. Learn more!
---
Punta Cana Packing List
Written By: Sebrin Elms
---
Table Of Contents
In the heart of the Caribbean lies an island shared by two countries. To the left is Haiti and to the right is the Dominican Republic, a country known as the island of firsts. The Americas' first church, and even the first discovery of Christopher Columbus. Today, this island is known more as an amazing vacation destination.
Dominican Republic Weather
The Dominican Republic is a consistently humid place, but mostly so in the fall and winter season. September and October typically bring the end of the hurricane season, while November and December marks the beginning of the major travel season. Most visitors love escaping cold climates in fall and winter to visit the Dominican Republic
During this time of year, temperatures range from the high 70s to mid 90s, but it's really the humidity that makes this heat uncomfortable. Humidity varies from 70-100% and don't be surprised if you experience several rainstorms multiple times throughout the day.
Once you've researched the weather, you can focus on creating a capsule travel wardrobe, which should easily fit in a carryon suitcase with the help of packing cubes to compress your clothing.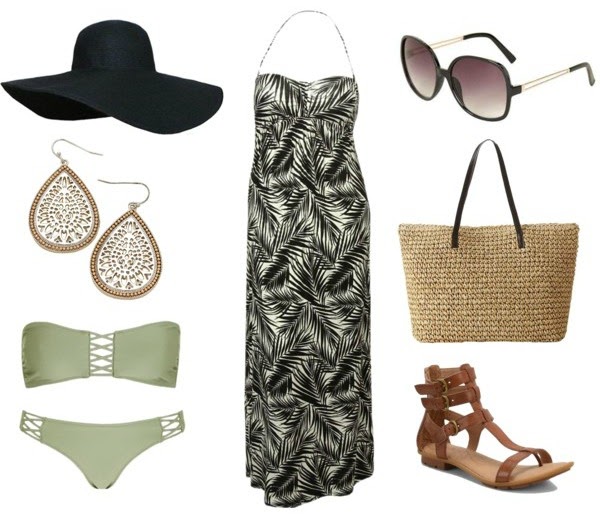 Hat | Dress | Sunglasses | Earrings | Tote | Bikini | Sandals
Dominican Republic Clothing Style
When deciding what to wear in the Dominican Republic, think everything Caribbean. Caribbean style is incredibly colorful and breezy, full of loose fabrics and beautiful prints.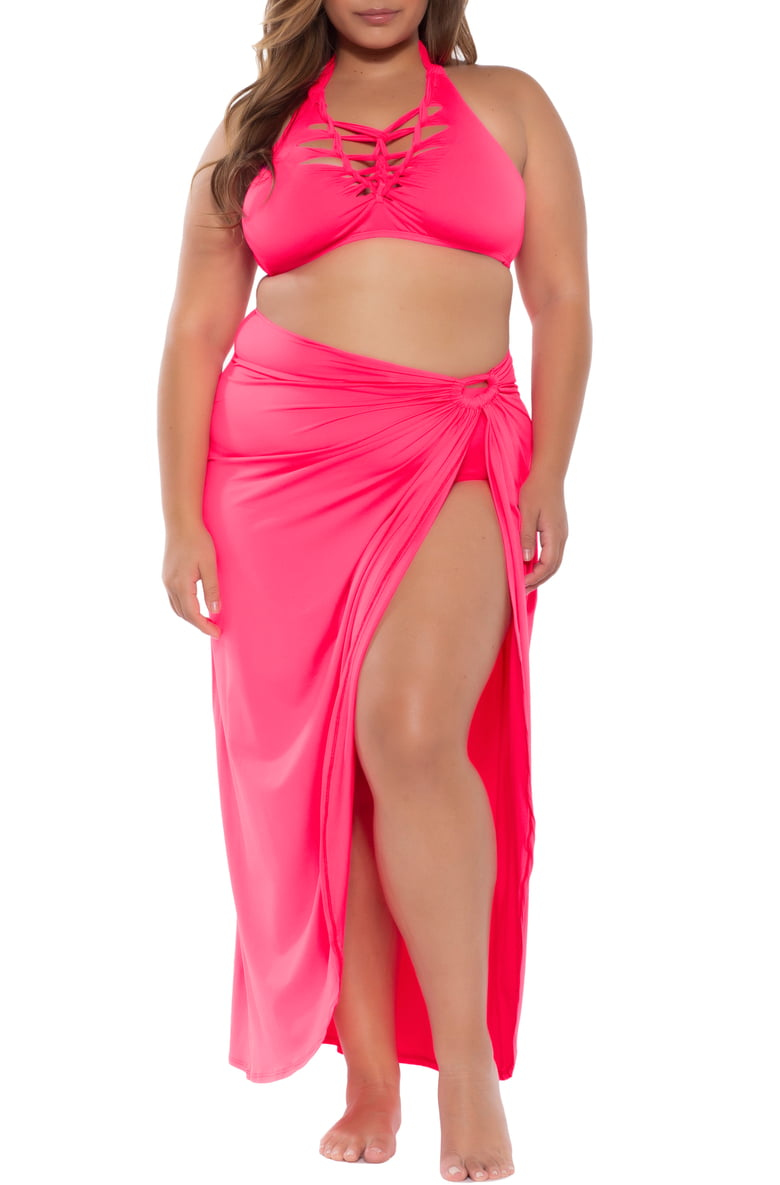 One-Shoulder Cover-Up Maxi Dress
Whether you're wearing a bright red dress or a palm-print cover up, you'll find that the tropical theme is abound.
You'll want to avoid jeans, as well as any heavy jackets, dresses, or fabrics. The lighter the fabric and the less your skin is covered, the more comfortable you will be. This destination stays warm year-round and, well, tropical.
Read these tips on what to wear in high humidity!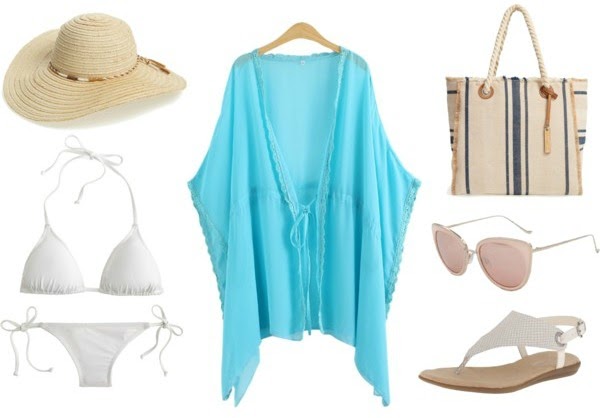 Hat | Coverup | Tote | Bikini Top & Bottom | Sunglasses | Sandals
What to Pack for Dominican Republic Activities
Sightseeing in the Dominican Republic varies greatly by region and activity, so this will impact what to pack for the Dominican Republic.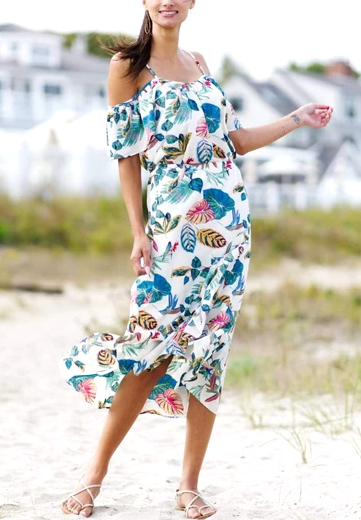 Vacay Isla de Culebra 2-Piece Dress
When you're wondering what to wear in the Dominican Republic when wandering around colonial sites like Santo Domingo, you'll want a little bit more dressy attire. A cute maxi skirt, culottes, romper or sundress would work beautifully against old stone and colorful houses.
Note: This area is known for petty theft so hold onto your belongings tightly! Add items like a money belt or Secret Bra Pocket to your packing list.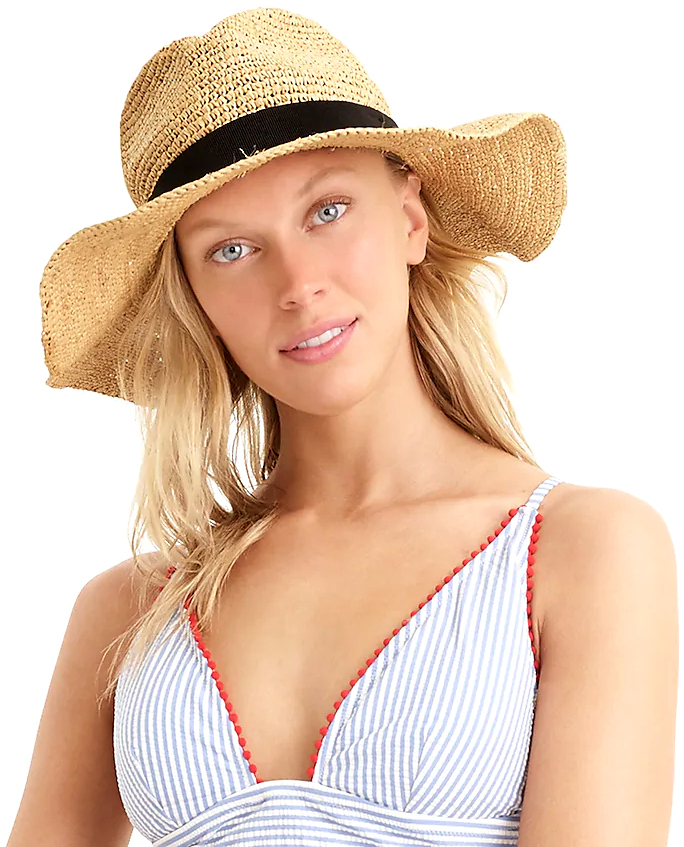 J. Crew Wide Brim Packable Straw Hat
If you're more of a beach person, you're going to want something incredibly breezy to beat the heat. A cute cover up, bathing suit and a hat would be the perfect outfit for a beach or pool day. Don't forget your hat and sunnies, a pretty swimsuit coverup or summer rompers!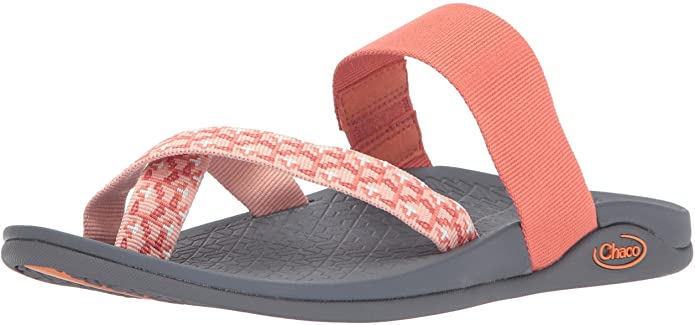 Chaco Tetra Cloud Athletic Sandal
Should you decide to hike the various mountains, fish or visit some waterfalls, you're going to want to have versatile clothing. You should wear waterproof shorts or leggings, tank tops and athletic shoes.
Pack one of these cute and comfortable sandals for travel!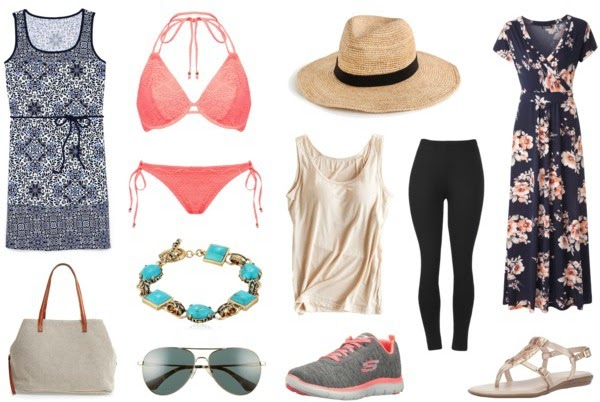 Cover Up | Bikini Top & Bottom | Hat | Dress | Tote | Bracelet | Sunglasses | Tank | Leggings | Shoes | Sandals 
Dominican Republic Packing List
Once you've decided what to wear, it's time to build your packing list for Dominican Republic. Make sure you include these essentials.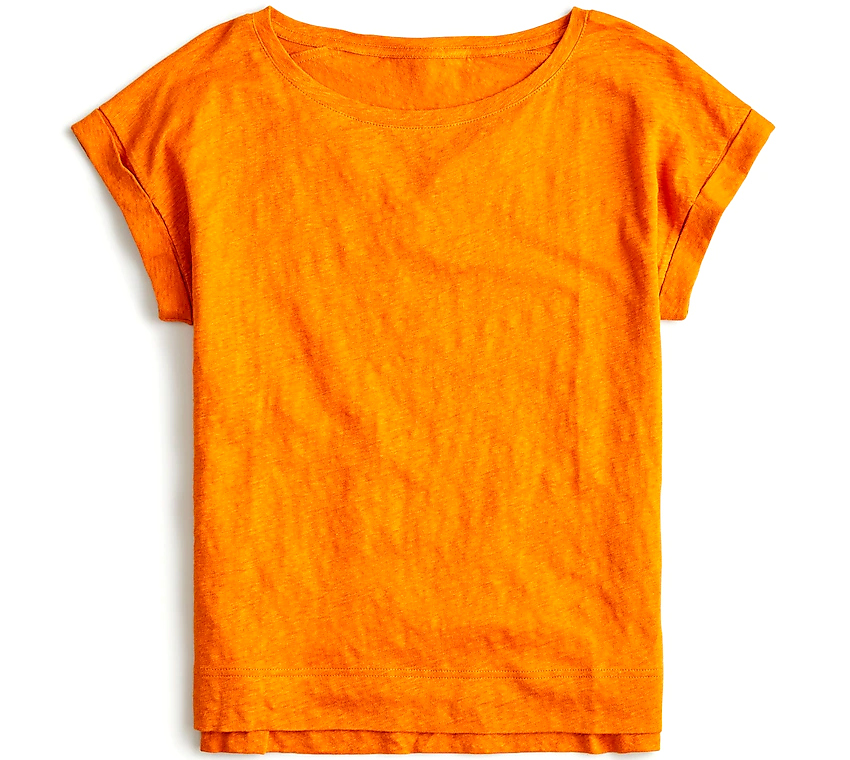 J. Crew Linen Rolled Cuff T-Shirt
Tops can vary based on the activities you plan to participate in, so keep this in mind when deciding what to pack for Punta Cana. It's safe to say that a couple beach tops such as the linen one shown above.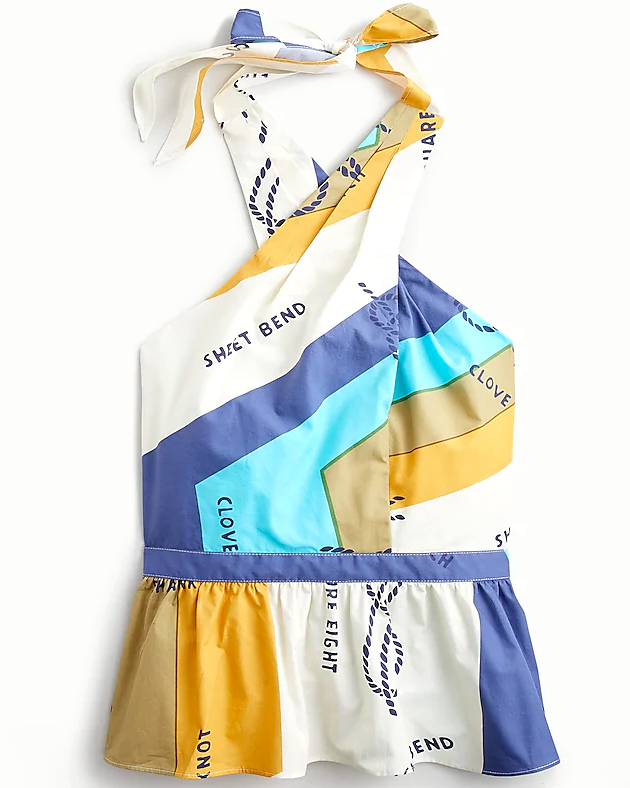 You may also want to bring a workout tank top and pretty blouse to dress up casual denim shorts. But if you're going to be sweating through all of these options, it doesn't hurt to throw in a few more tops (just in case).

28 Palms Linen Shift Dress in Aqua
If you're spending a lot of time at the resorts and wandering town, dresses will be your best friend and a reliable pick for what to wear in the Dominican Republic. They provide adequate coverage but still provide some reprise from the stifling heat. Look for airy styles such as the linen dress shown above.
Shop all of our favorite linen dresses!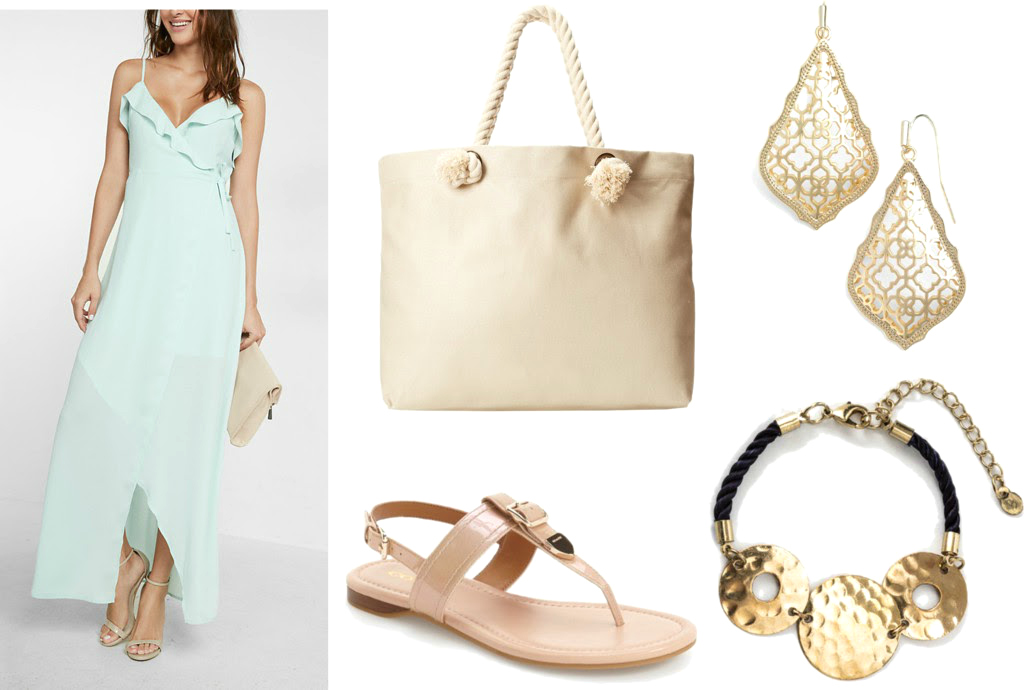 Dress | Tote | Earrings | Sandal | Bracelet
Accessories might be one of the most important categories for your trip. Due to the blazing sun and lack of serious wind, a hat will be necessary to shelter your face. Sunglasses are also incredibly important so bring one or two pairs.
Finally, the jewelry. Flashy earrings or a chunky necklace is perfect for this type of vacation. If you don't have any, the island is known for selling plenty of larimar and amber jewelry.
Take a look at these versatile beach sandals!
Dominican Republic Accommodation
A common misconception about the Dominican Republic is that it's primarily a place for all-inclusive resorts. While there are plenty of these types of accommodations, there are also several eco lodges, boutique hotels, and glamping properties.
The further west you go, the more unexplored the region. However, there are upscale and luxurious options in every location.
Dominican Republic Transportation
Transportation is usually reliant on cars and buses. If you're looking for intercity travel, taxis and carros públicos are the only modes of transport.
Longer routes usually require a charter bus. Roads are slightly underdeveloped so expect the long routes to take an incredible amount of time.
What To Do in the Dominican Republic
Sure, the DR is known for all inclusive hotels, but there's a much different side to this beautiful country. Enjoy wandering the Colonial City of Santo Domingo, chill out at a resort in Punta Cana, or take it easy on the famous San Rafael beach.
If you're feeling a more adventurous vibe, climb up the Bahoruco River to La Plaza, explore the iguanas and flamingos at Laguna de Oviedo, ride the dune buggies in Punta Cana or go ziplining in the mountainous jungle.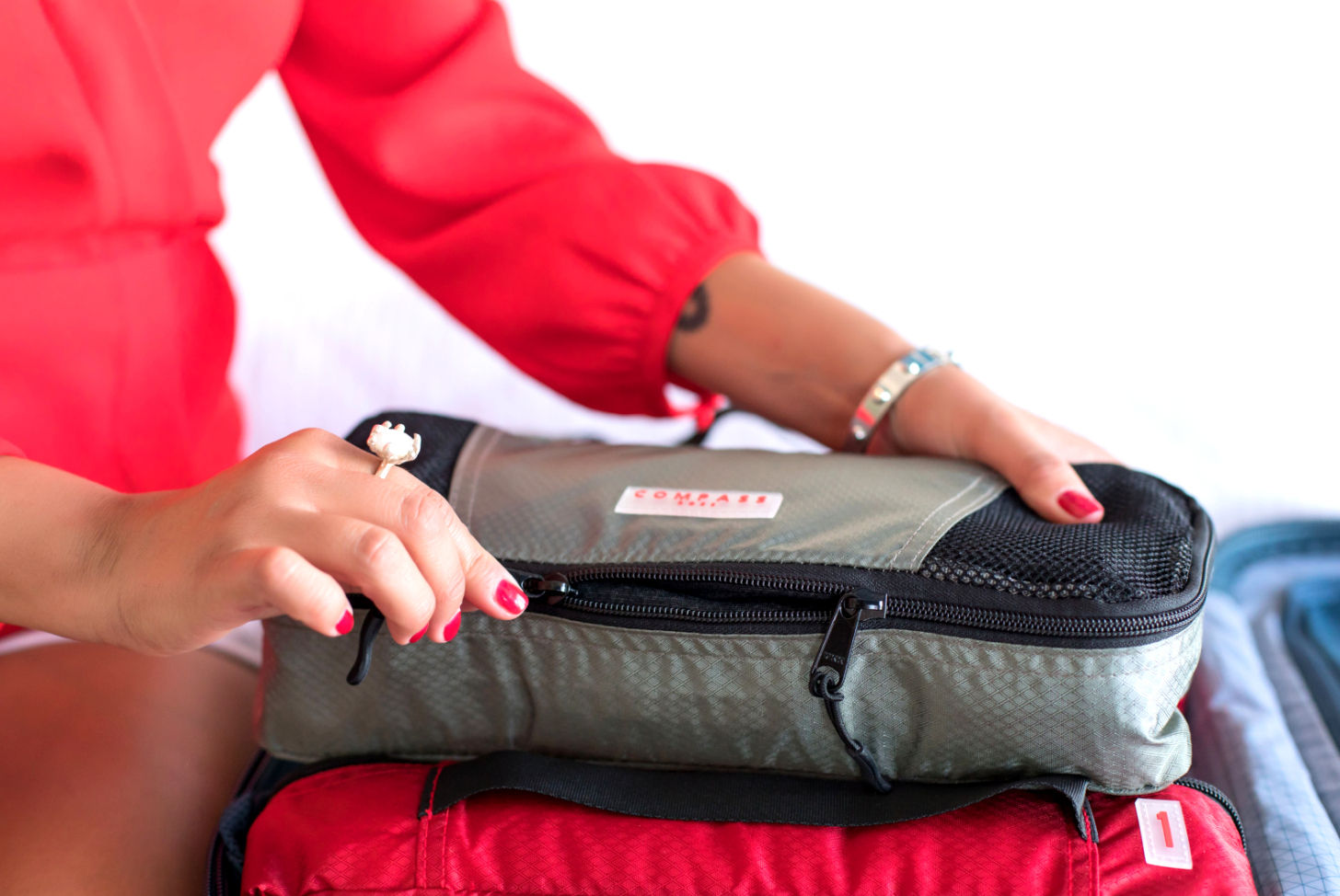 How to Pack Travel Clothes
One way to organize your travel wardrobe is by using packing cubes. The Compass Rose packing cubes have a numbering and color system so it's easy to identify where everything is! The video below demonstrates this.
Learn our hacks with packing cubes in this video!
We also put together a five-part YouTube series showing the different methods to use packing cubes for travel. If you use this specific packing strategy, packing cubes can also compress your belongings. This is the secret to traveling carry-on only!
---
What are your tips on what to pack for Punta Cana? Share your tips below!
---
For more Caribbean packing lists, please read:
Suggested travel resources:
---
LIKED THIS POST? PIN THIS PIC TO SAVE IT!
---
We hope you liked this post on what to pack for Punta Cana and our packing list for Dominican Republic. Please share with your friends on Facebook, Twitter, and Pinterest. Thanks for reading!
---
Author Bio: Sebrin is a newlywed, flower child, and travel-obsessed blogger. When she isn't traipsing the globe with her husband, you can find her curled up with a book, snuggling with her kitty babies, or binge-watching Netflix. Follow along her travels on her blog or instagram!
---