Support TFG by using the links in our articles to shop. We receive a small commission (at no extra cost to you) so we can continue to create helpful free content. As an Amazon Associate, we earn from qualifying purchases made on Amazon in addition to other retailers featured on the blog. Thank you, we appreciate your support!
South Korea and Japan are two incredible countries with similar weather patterns and style-savvy locals. Read our tips to find out what to bring to Japan and South Korea from Spring to Autumn!
---
What to Bring to Japan and South Korea
Written by: Phebe Schwartz
---
Weather
Spring and fall alternate between hot summery days and cooler days, so be prepared to layer. Summers can be hot and humid, but there are cooler days as well.
Japan and South Korea are roughly at the same latitude as San Francisco in the U.S., or Sydney in Australia. Winters, however, can be bitterly cold, so much warmer clothing is needed.
Always check the weather forecast before your trip. Once you've researched the weather, you can focus on creating a travel capsule wardrobe, which should easily fit in a carryon suitcase with the help of packing cubes to compress your clothing.
Spring to Mid-Autumn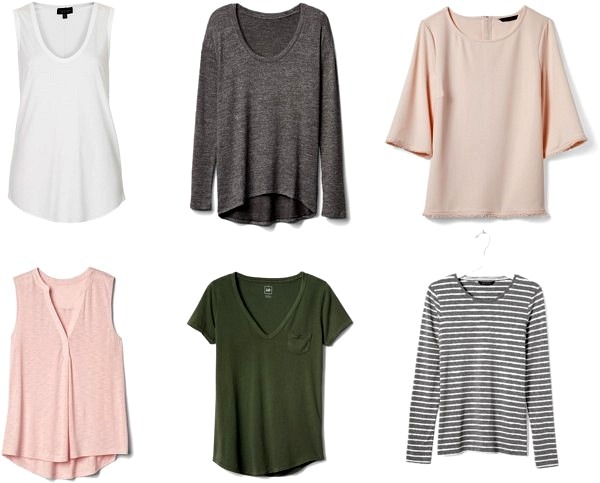 Tank | Longsleeve | Top | Sleeveless | Tee | Top
I recommend packing a variety of tops in various sleeve lengths. It's a bonus if you can layer them together or over a simple black tank dress! Include a 2-3 sleeveless tops, 2-3 short-sleeve tops, and 2 long-sleeve shirts. Talk about multi-use clothes! Love it!
Learn more about how to layer clothes!
Dresses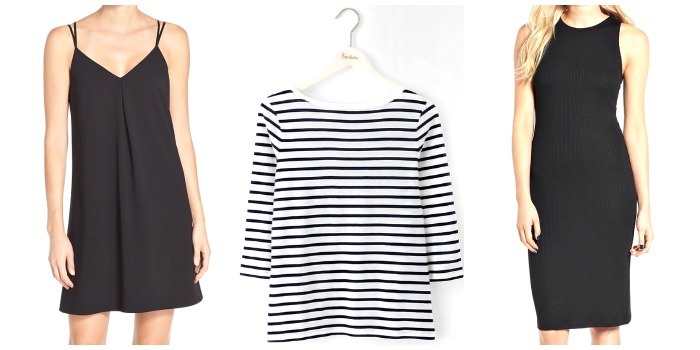 Minidress | Striped top | Tank dress
When you plan what to bring to Japan or South Korea consider packing a dress (or a few). Here's an example of simple black tank dresses that can work under every top and can, of course, be worn alone.
I love the slightly cropped striped shirt over the dress – this is a look we often saw in northern Asia. If you bring a basic white tee, you can also layer underneath for another way to layer!
Learn more about how to transform a dress into various outfits!
Bottoms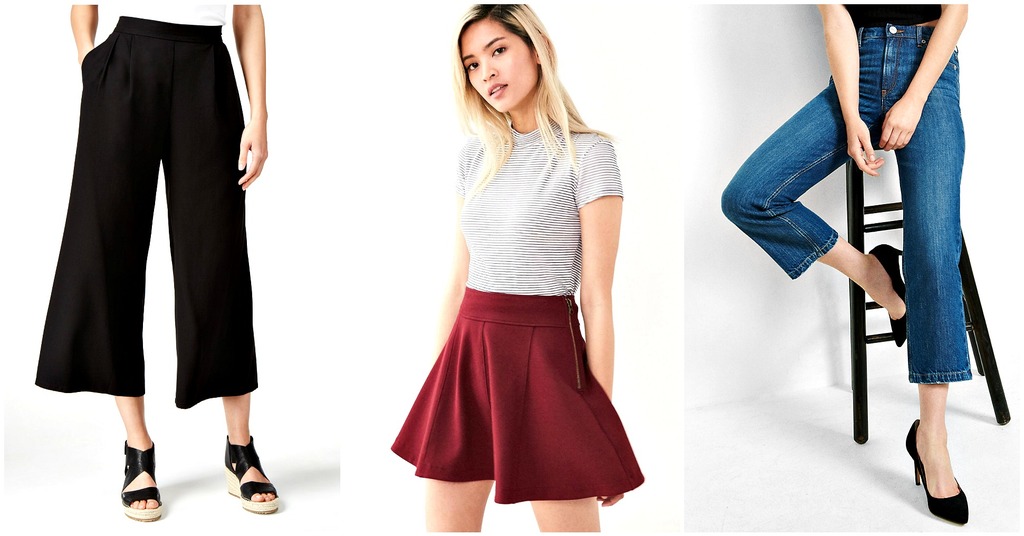 Wide Leg Pants | Mini Skirt | Jeans
Add a pair of jeans for cool days or higher elevations, a pair of cropped slacks, and a pair of dressy shorts. You could swap out the shorts for a skirt. In Seoul it's not uncommon for young women wear short skirts but short shorts are rarely seen, and most sleeveless tops/dresses have wide straps. The style is modest but classic.
For more ideas, take a look at the best pants for travel!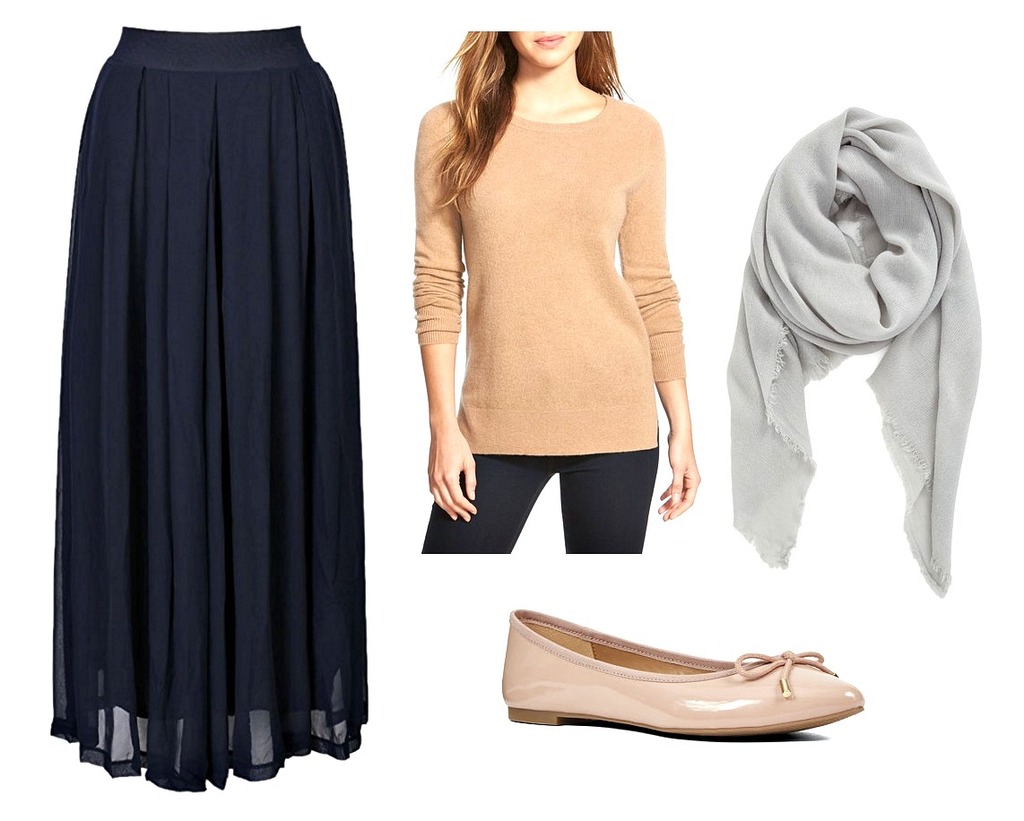 Maxi Skirt | Cashmere Sweater | Flats | Scarf
Flowy maxi skirts are also a good option as they're lightweight, easy to walk around in, and even offer a bit of warmth for breezy days. They're versatile, most commonly paired with lightweight sweaters, quarter-sleeved tops and simple tee shirts.
Combine these with an airy scarf and some flats for a look that is both in style and incredibly cozy.
These are the 20 most comfortable ballet flats for travel!
Outerwear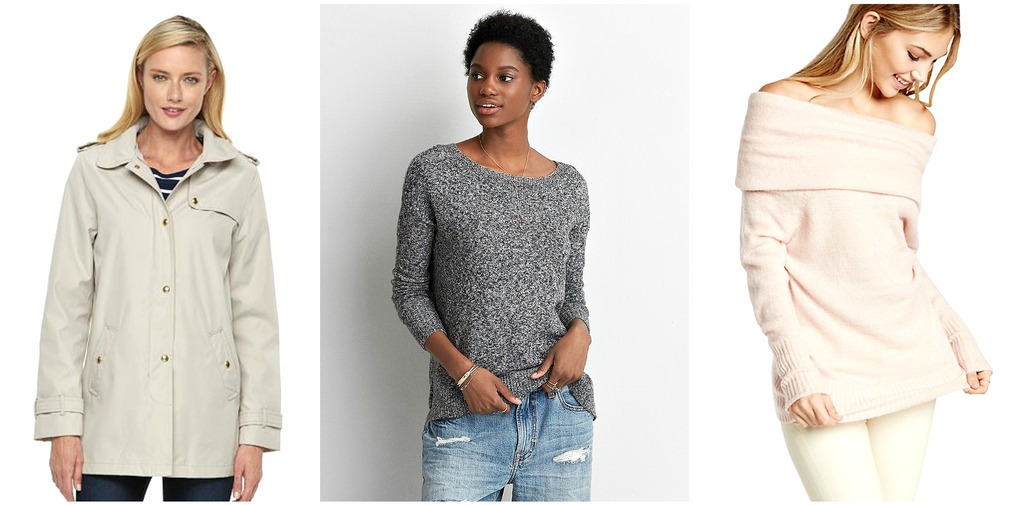 Raincoat | Pullover | Off the Shoulder Sweater
Bring a sweater or a raincoat. We experienced quite a few rain showers; in Japan, you may encounter a typhoon during the fall. Along with a rain jacket, consider waterproof footwear.
Take a look at these stylish travel raincoats!
Shoes

Rain Boots | Sandals | Slip-on Loafers
Bring along quality sandals and slip-on sneakers for walking. A pair of comfortable sandals, flip-flops, or classic rain boots would be good for rainy days.
Keep in mind that people take off their shoes and leave them at the entrance of homes, temples, hotels, and some restaurants. Depending on where you stay, you may be expected to take off your shoes before you enter your room. Once again, slip-on shoes are ideal for this including slip-on sneakers and ballet flats.
Bring hiking shoes if you plan on hiking, be sure to check the mountain conditions. Mt. Ontake, a volcano, erupted while we were there–so be safe.
Scarves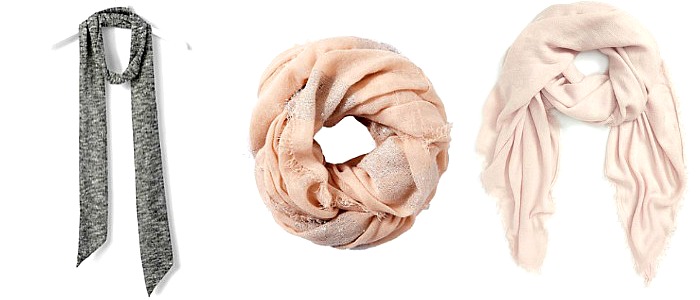 Thin ribbed scarf | Shimmery blush scarf | Tan scarf
Another essential to add to your list is a light scarf or wrap. They're perfect to dress up a casual outfit or wear as a shawl with a dress. Choose from these popular circle scarves!
Swimwear and a coverup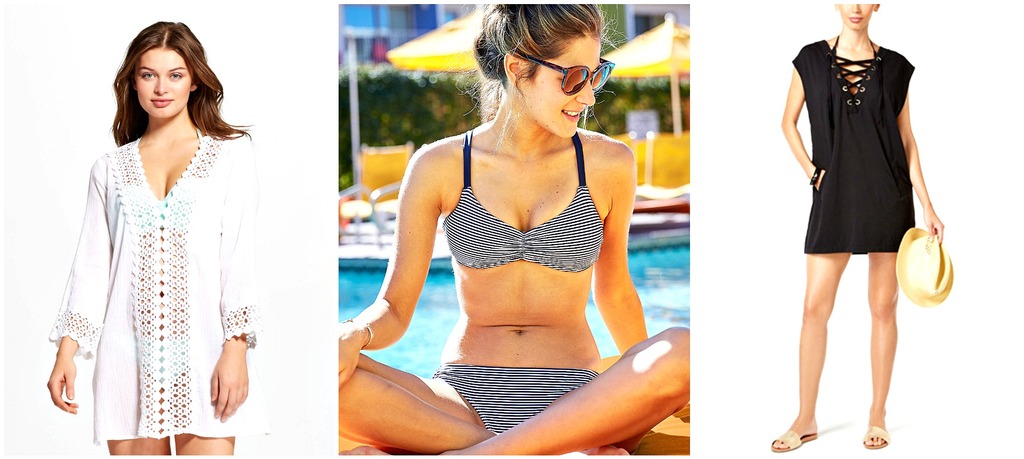 Crochet swim cover | Striped bikini | Lace-up swim cover

When planning what to bring to Japan or South Korea don't forget to bring your swimwear if you plan on visiting beaches, islands, or spas.
Sunglasses and a hat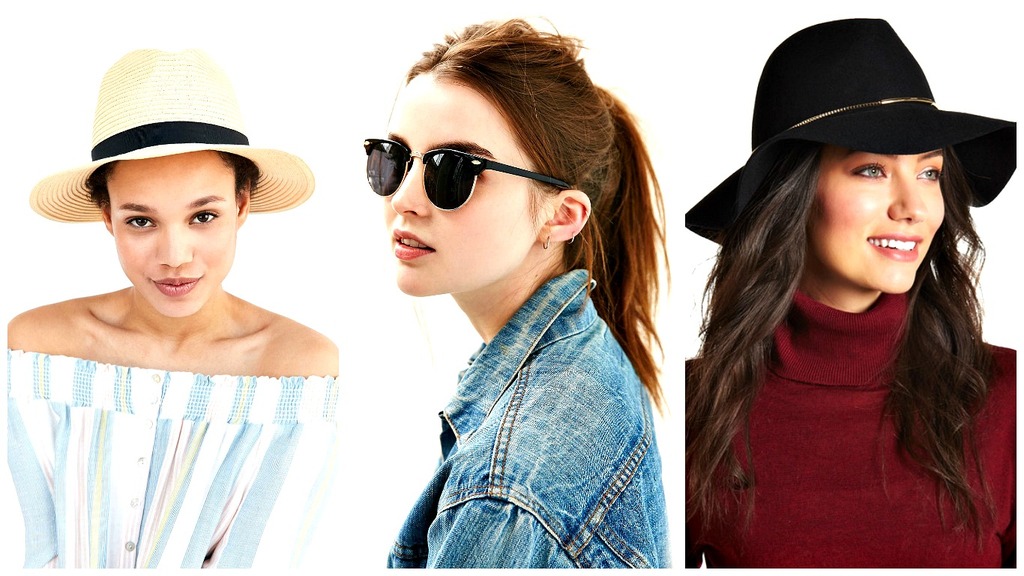 Panama hat | Sunglasses | Wide brim hat
You can never go wrong with sunglasses and a hat, and don't forget sunscreen and sunglasses. (Gotta protect the face!) Find out why we love these summer accessories!
Shopping:
This is a random shopping tip but you have got to buy socks in these countries! Korea, especially, has some of the craziest, funniest socks I've ever seen. They're very inexpensive and make great gifts for family and friends at home. Cotton kimonos and yukatas also make wonderful gifts or a present for yourself.
As a matter of fact, leave plenty of room in your luggage for shopping! Both Japan and South Korea are meccas for women's fashion so planning what to bring to Japan or South Korea should allow for extra room in your suitcase.
Along with the plethora of trinkets, souvenirs, and snacks you'll be bringing back, it's almost certain that you'll leave with a lot more clothing than you first arrived with. Don't forget to leave room in your luggage so that you too can bring back as much clothing as your heart desires!
Tokyo, in particular, is a perfect spot for any fashionista, with areas such as Shibuya 109 and Takeshita Street housing a vast array of cute and unique storefronts unlike anything in the States. If there's any time to truly utilize the Travel Fashion Girl capsule wardrobes, it's now.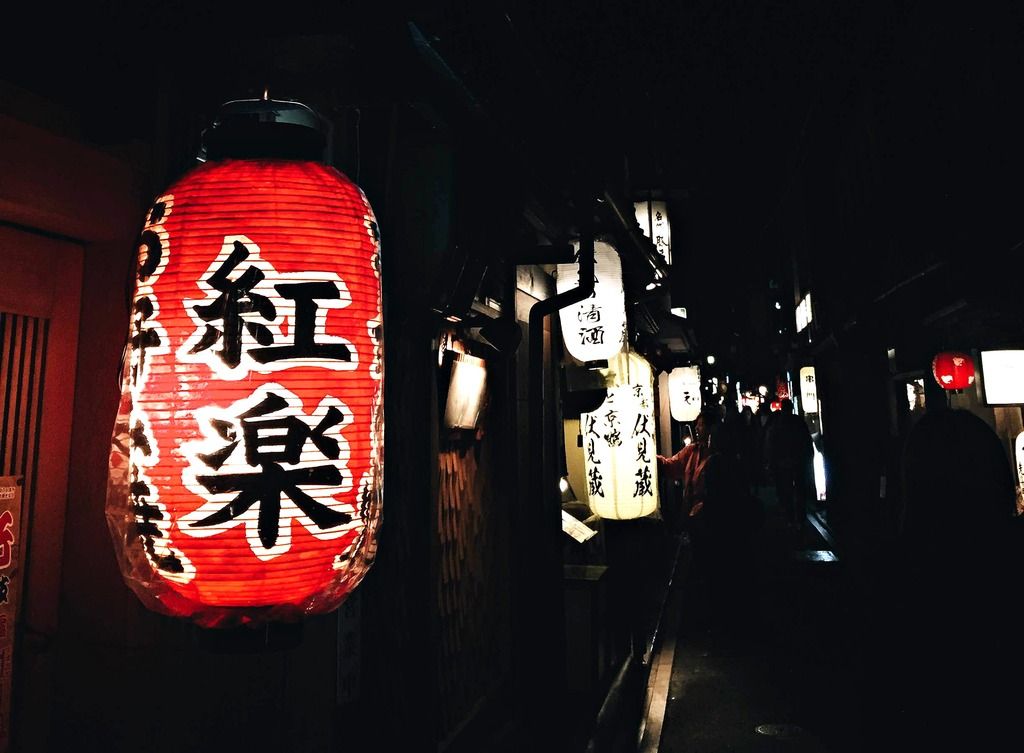 Travel Tips:
Because these countries use a different alphabet than most of us are used to, I started taking a photo of the name of where we wanted to go, so I could show it to people on the street and get directions. It's much easier than mispronouncing the word and trying to explain where we wanted to go.
Just show the photo on your camera or phone, and most people on the street can point you in the right direction.
---
Do you have any tips on what to bring to Japan and South Korea? Share in the comments below!
---
For more Asia Packing lists, please read:
Suggested Travel Resources:
---
LIKED THIS POST? PIN THIS PIC TO SAVE IT!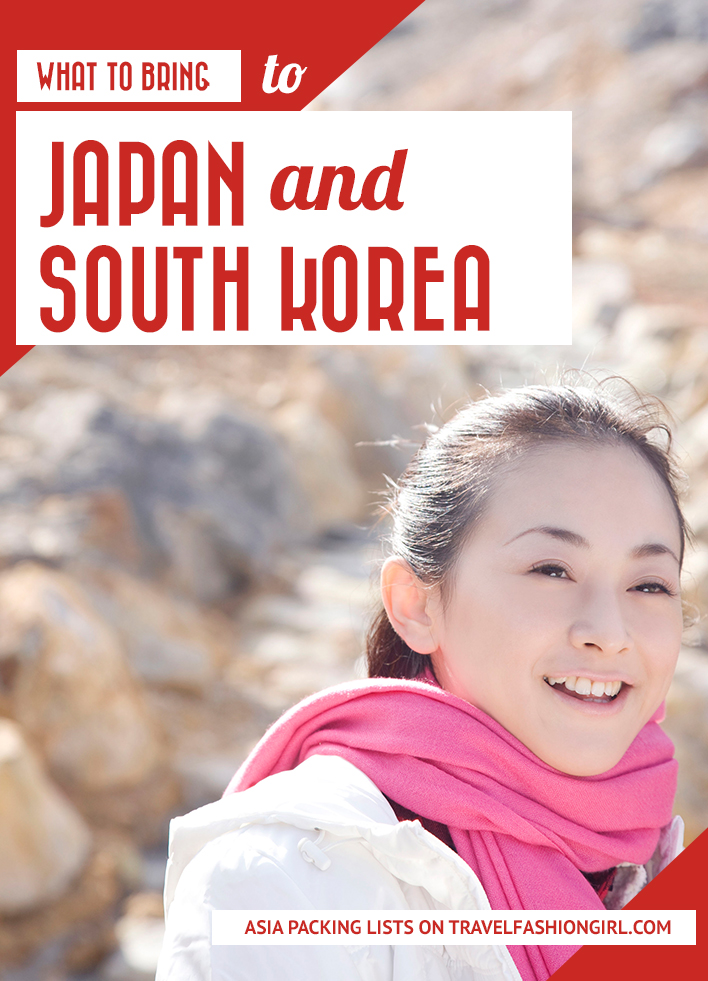 ---
I hope you liked this post what to bring to Japan or South Korea. Please share with your friends on Facebook, Twitter, and Pinterest. Thanks for reading!
---
Author Bio: Phebe Schwartz started traveling at age 19 and hasn't stopped. Retired, she and her husband are traveling the world and having the time of their lives! The plan is to have no plan, the philosophy is that where they end up is where they are meant to be. Follow their adventures: Rolling Luggagers
---