Support TFG by using the links in our articles to shop. We receive a small commission (at no extra cost to you) so we can continue to create helpful free content. We earn from qualifying purchases made to the featured retailers. Thank you, we appreciate your support!
Wondering what to pack for Antarctica cruise trip? TFG readers have you covered. Take a look at this ultimate packing guide and some extra tips!
---
Packing List for Antarctica Cruise
---
Table Of Contents
If you're headed off on an Antarctic adventure but aren't exactly sure what you need to bring to the world's coldest and iciest continent, you've come to the right place! With this clothing for Antarctica cruise guide, you'll be ready to brave this cold and wintry wonderland with the utmost comfort and a bit of style thrown in, too! 
So many of our readers have shared that Antarctica was their absolute favorite trip they've taken, so get ready for an experience of a lifetime!
Preparing for an Antarctic Cruise: When To Go and What To Expect
Antarctica opens up for cruise vacations at the end of spring when the weather warms up and the ice opens up for ships to pass through. The best time to visit is definitely during the summer, which in Antarctica is from October to February, with December and January being the peak time. In Antarctica's summer months, the days are at their longest so there's more time for you to explore, and wildlife is most active, too! 
What to pack for a cruise to Antarctica may vary a bit depending on the Zodiac rides and shore landings you have planned, but one thing you can always count on is that it'll be very cold! That being said, the overall consensus with readers is that it's much warmer than they were expecting it to be! If you live in a place with very cold winters, readers say it typically isn't much worse than that, with some reporting that it never got below around 30 degrees their whole trip. (In the summer, temps are typically around 25 ℉ to 35 ℉  or -4 ℃ to 2 ℃.) 
If you're worried about packing efficiently for cold weather, one reader offers some assurance with clothing in Antarctica: "Cold weather is SO much easier to pack light for, as you can rewear pieces multiple times in different combinations without laundering. One good coat, three bottoms, four tops, two or three sweaters, and a few interesting scarves/leggings /accessories give you almost endless possibilities." 
Another tip from readers is to layer, so you can stay warm or peel off if needed. One elaborates, "Layer, layer, layer. It's much better than single, bulky items. As others have said, you will actually get warm when hiking and/or kayaking."
If you want more information on how to pack for cold weather, these articles are helpful:
Now that you know what to expect, start creating your Antarctica cruise packing list with these tips!
What to Wear in Antarctica
While your Antarctic clothing list for a cruise should focus on staying warm, it's still important to choose jackets, pants, and tops that are made with layering in mind. Bulky fabrics will leave you feeling uncomfortable, and readers say comfort and even safety is a must. The last thing you want to worry about is not being warm enough or be unable to move in constricting material that doesn't breathe. These top clothing recommendations can ensure your cruise experience is enjoyable!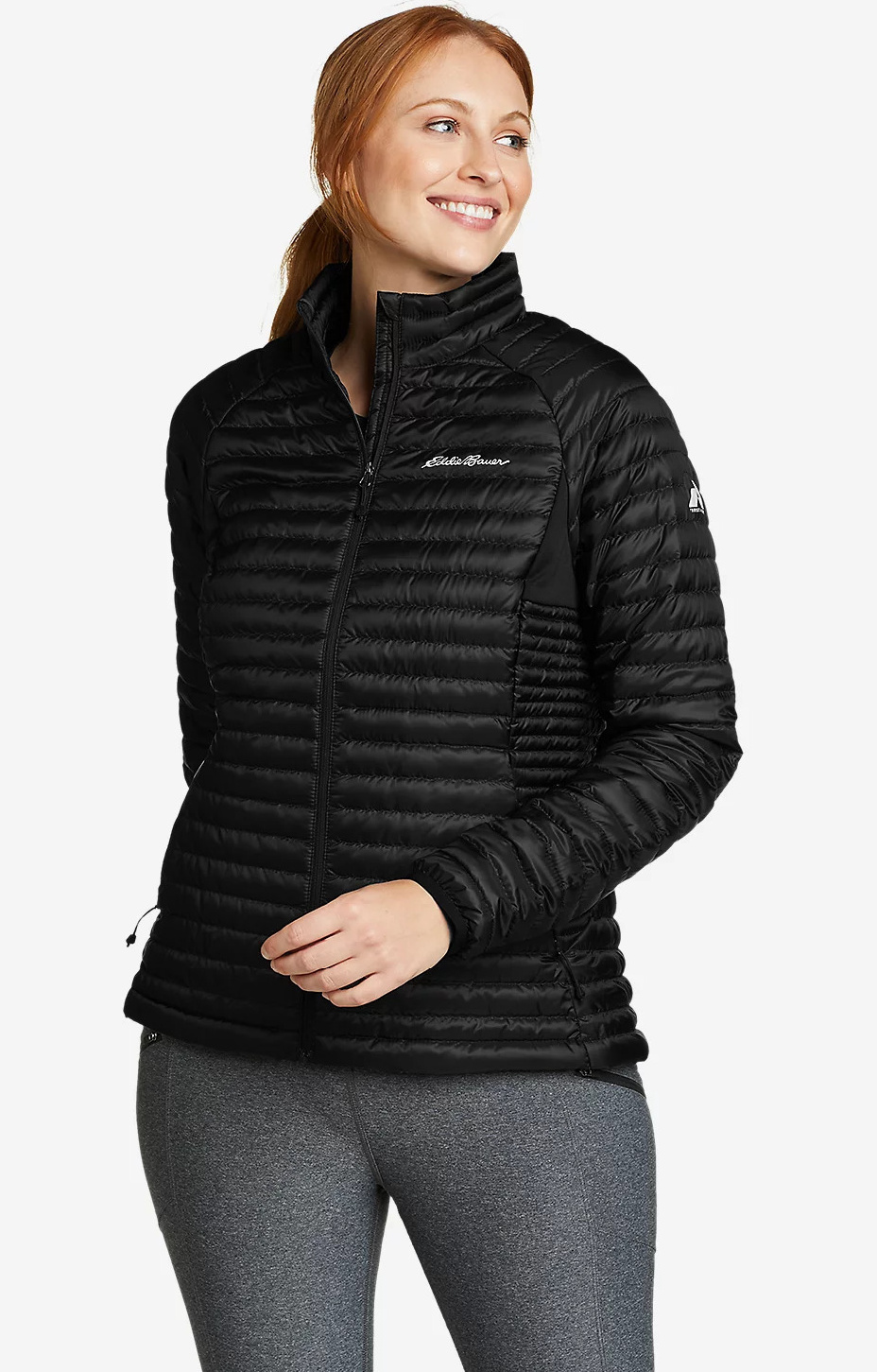 Eddie Bauer MicroTherm 2.0 Jacket | Sizes XS-3X (Regular,Petite,Tall, & Plus)
Jackets
It goes without saying that a jacket to keep you warm and protected in the freezing cold is crucial! Readers report that most cruise lines provide a parka for your trip that you'll get to take home with you afterward, but be sure to check to see what's provided and what isn't. If a parka is provided, readers say an insulated jacket underneath is ideal. 
Most readers have shared, however, that a heavy down jacket or parka will be much too warm for most of the activities you'll be doing, and suggest opting for a light down jacket (preferably waterproof), and then layering underneath. 
The Eddie Bauer MicroTherm 2.0 down jacket is warm and insulating, but still lightweight and won't get too hot while you're out exploring. It's not bulky but there's still plenty of room to comfortably add light or mid-weight thermal layers underneath. It's water-resistant, windproof, packable, and incredibly comfy. 
For more cozy options, check out Eddie Bauer's full range of adventure-ready jackets that range from lighter weight to thicker and heavier to suit your preference! 
Check out these top picks for the best winter jackets women rely on to keep them warm, dry, and mobile!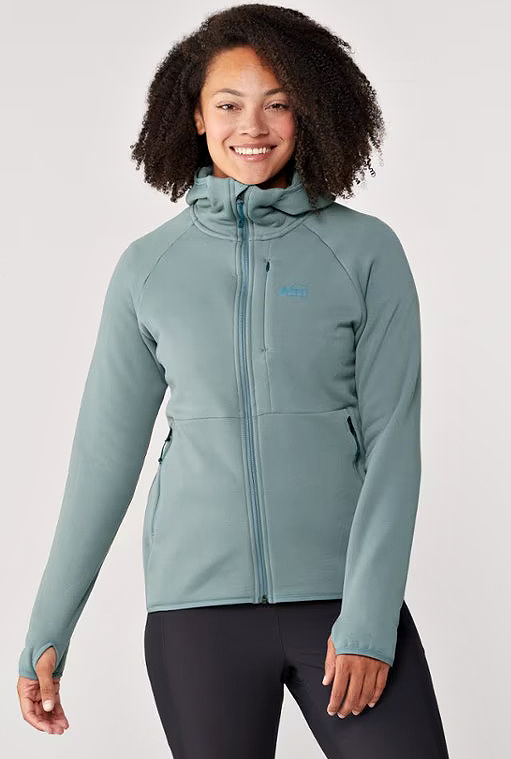 REI Co-op Hyperaxis Fleece Jacket 2.0 | Sizes XS-XL
A good underneath layer is to bring a versatile fleece coat. The REI Hyperaxis fleece jacket is a super popular pick for cold-weather travels, and it's perfect for an Antarctic adventure. You can layer it under your parka for outdoor excursions, and then wear it day to day as you hang out on board the ship. 
What's unique about this jacket is it's made of Polartec stretch fleece which allows for plenty of mobility, plus it's breathable and moisture-wicking!
Another great alternative that readers recommend is a vest, which will keep your core nice and warm, your arms mobile, and offer more versatility. The 32 Degrees puffer vest is lightweight and super packable, so it's easy to take on and off throughout the day as needed and stash in your day bag. It'll add extra warmth while you're exploring ashore and will act as a great, simple layer while relaxing on board.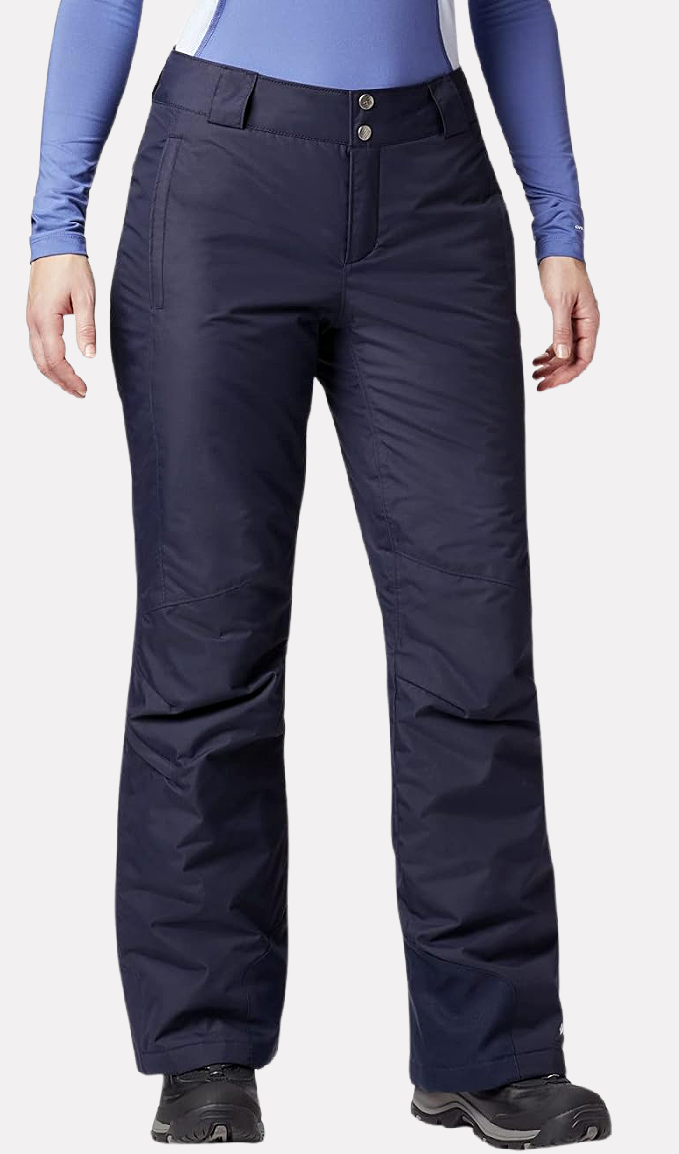 Columbia Omni-Heat Pants: Sizes Regular XS-XXL | Plus 1X-3X
Pants
When choosing the right pair of pants for your Antarctica cruise, make sure they're waterproof, wind resistant, and insulating enough to keep your legs super warm as you're out and about in icy conditions. 
Readers say ski pants like the Columbia Bugaboo thermal pants work great for Antarctic travels, as they'll protect you from icy water, snow, and wind. They have Omni-heat technology which is insulating and breathable, so they'll keep things dry and comfy all day. They're also flexible, have secure pockets, and come in standard and plus sizes.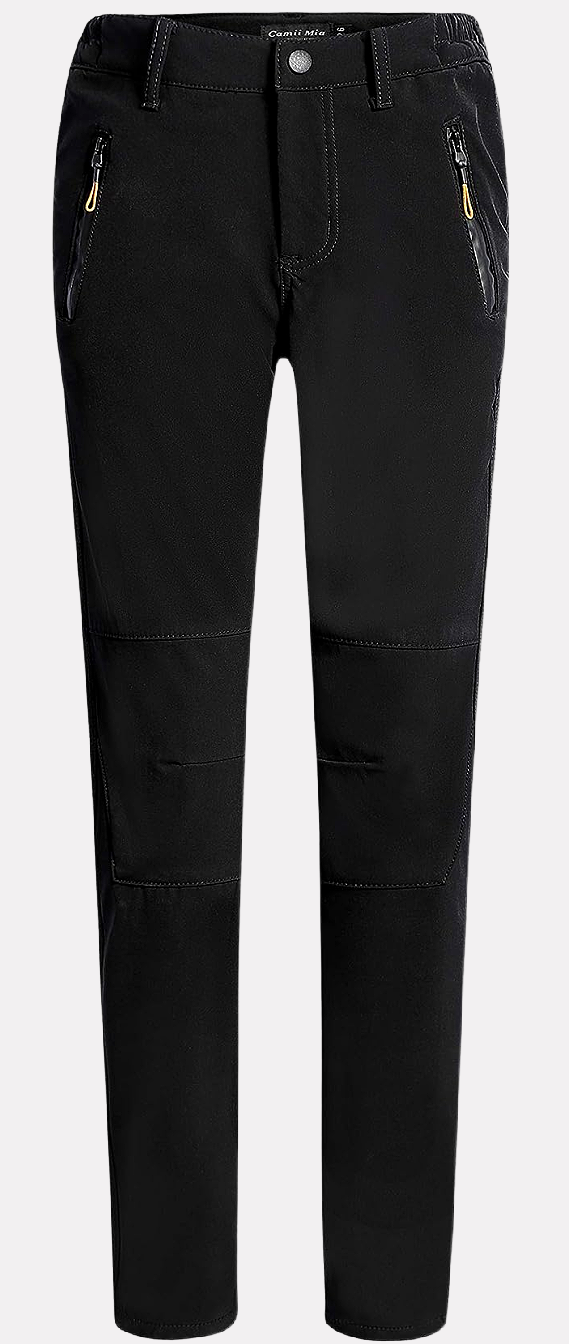 Camii Mia Winter Warm Fleece Hiking Pants | Sizes 25W-38W
However, if you don't want to have to wear full-on snow pants all the time, one of the most recommended winter pants by TFG readers is the Camii Mia pants which have an incredibly cozy fleece lining and a protective waterproof outer layer. Whether you get splashed by water on a Zodiac ride or are walking among penguins in slushy snow, you'll stay dry and warm! 
They're slim yet stretchy, allow for plenty of mobility, and are very breathable, and they're sleek and simple enough to dress up for dinners at night.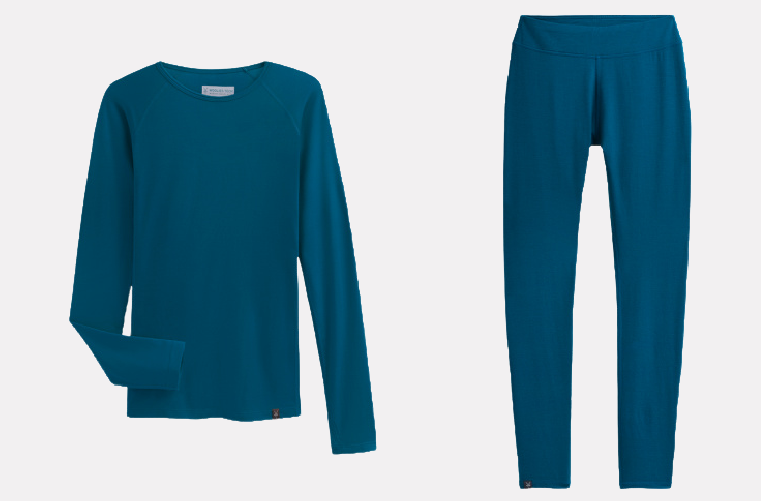 Sizes XS-XL: ibex Long sleeve Crew Top | ibex Base Layer Bottoms
Thermal Layers
Thermal layers are a must in cold weather, as they'll keep you warm without you having to wear too many bulky layers. Readers mentioned that they can conveniently double as PJ's, too! 
Readers especially adore merino wool for travels to cold destinations, as it's moisture-wicking and odor-resistant to keep things fresh, temperature-regulating, and breathable, all in one fabric!
The ibex woolies merino wool thermal tops and thermal bottoms are reader favorites. They're super lightweight while offering that necessary insulation. 
If you tend to run warm but don't want to go without those important insulating layers, these thermals are a perfect option because their thermoregulating technology ensures you won't overheat. They're breathable, too! 
Frequent flyers use thermals under their clothes so they can travel carry-on only even in winter. Find out their top recommendations!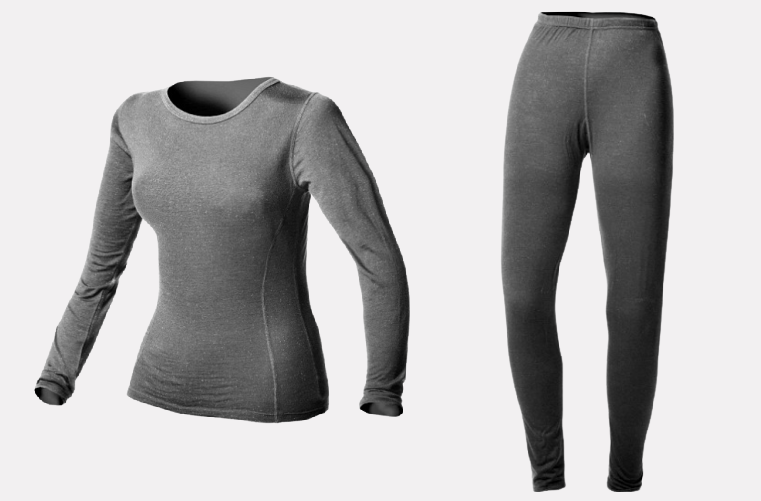 Sizes XS-3XL: Merino Wool Thermal Top | Merino Wool Bottoms
If you're always freezing in the winter or run cold, you might want something a tad heavier. Enter: the Minus33 merino wool thermal top and thermal bottoms, which are still breathable, but are a mid-weight that'll keep you warm as can be. They're also moisture-wicking, so they'll feel fresh for much longer as you wear and re-wear them throughout your trip.  
A reader who wore these on an Antarctica cruise, "I loved my merino wool base layers that I wore on the ship and then added more layers when we went out. They dry quickly and don't smell."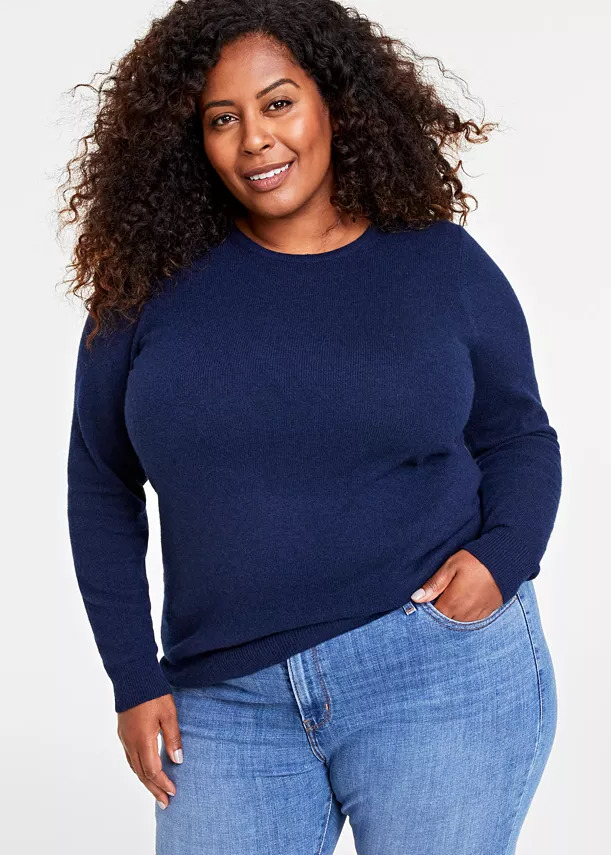 Macy's Charter Club Sweater: Sizes Regular XS-XXL | Plus 0X-3X
Tops
While a lot of readers chose to simply pair a thermal top with a fleece jacket – which allows them to easily throw on a parka for expeditions – there will be times when you'll want to change up your tops, too! 
You could opt for a sweater that's not too bulky but still super warm like the Macy's Charter Club cashmere sweater. It's perfect for dinners and hanging out on deck. It's simple yet pretty and is available in standard and plus sizes. If you want to be extra insulated, you could layer this with a thermal to be toasty warm while looking chic!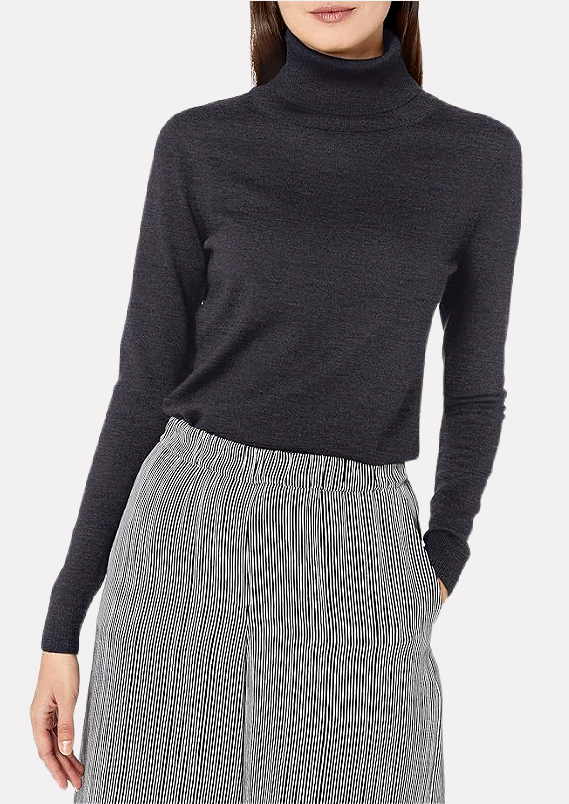 Pendleton Timeless Turtleneck Sweater | Sizes XXS-XL
You could also opt for a turtleneck, like this Pendelton sweater that's made of merino wool (our readers' #1 favorite material for cold travels!). Turtlenecks are a chic option that'll keep your neck warm at all times, and this one is lightweight, has a flattering silhouette, and comes in a lot of different colors! 
Readers say that because of the weather, Antarctica cruises are quite casual, even for the Captain's dinner (if there is one). For dinners, a nice sweater would be perfectly paired with black pants and simple boots.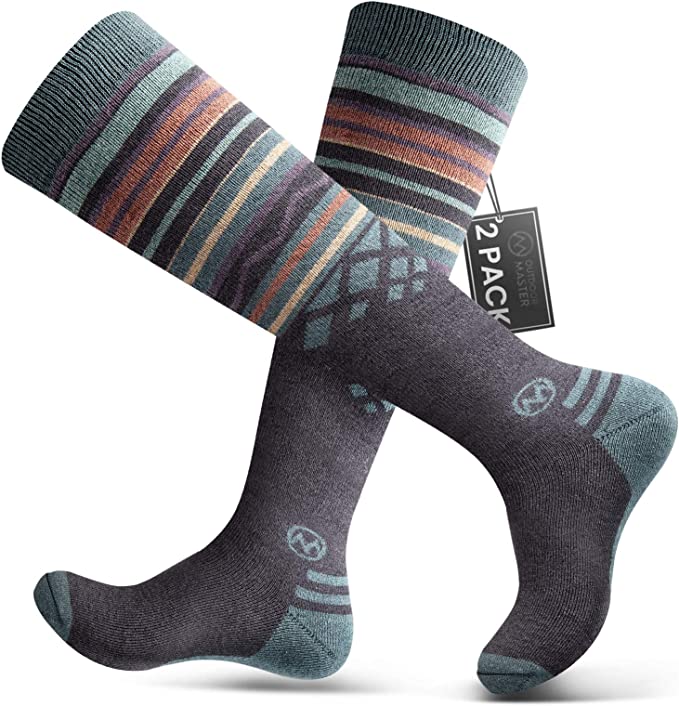 Merino Wool Socks
When discussing what to wear in Antarctica, readers heavily emphasize the importance of bringing the right socks. Readers recommend (you guessed it!) merino wool. They'll keep your feet warm yet dry, which is super important in cold places like Antarctica. 
The Outdoor Master merino wool socks are lightweight and a bit on the thinner side, so they're perfect for layering (which a lot of readers reportedly did on their cruises). They're still incredibly warm and are great quality, moisture-wicking, anti-odor, too!  
Make sure to bring multiple pairs of socks – you can never have too many in the Antarctic! A lot of readers wear a few pairs at a time, too. One reader shares a tip that many others also recommended, "I had three or four layers of socks. For one of the pairs of socks, I folded it three times, just over my toes." 
Find out why merino wool is the best fabric for cold weather travels!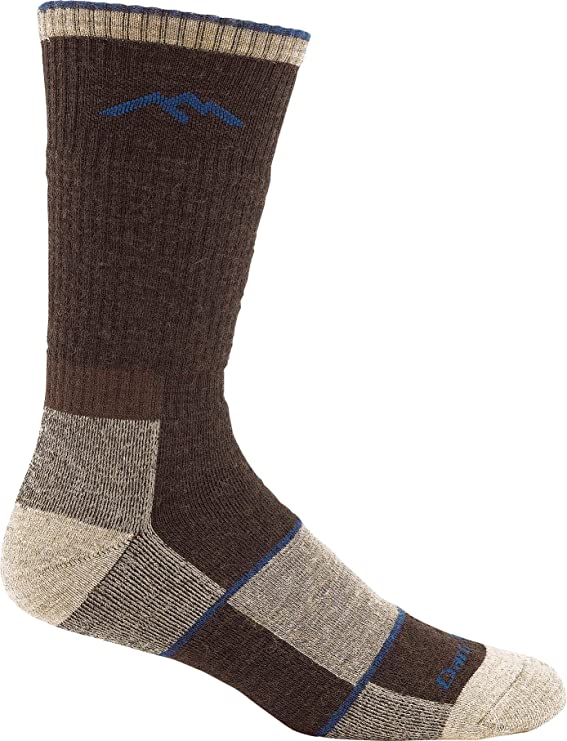 Darn Tough Merino Wool Boot Sock
These Darn Tough merino wool socks are thicker and perfect for wearing with the boots provided for expeditions. They're quick drying, cushy, won't smell, and are known for keeping your feet incredibly warm without feeling like you're wearing socks at all!
One reader offers tips, "A pair of heavy wool socks over your lighter socks will be fine with the boots issued by the ship." You may want to layer a thinner sock under these as well, though, as keeping your feet warm is one of the most important things to do to keep comfortable in those temperatures.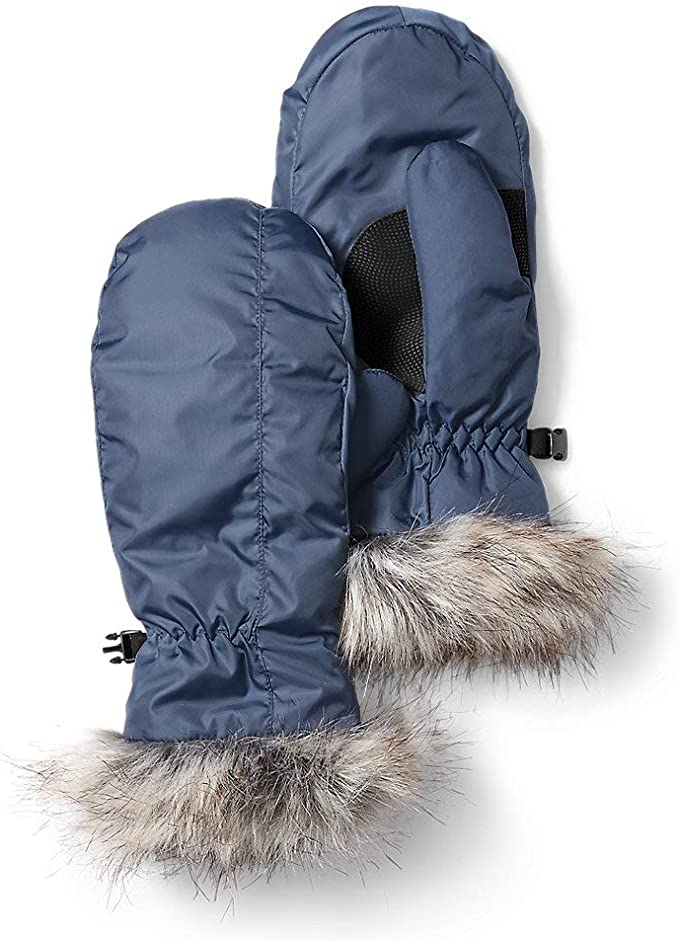 Eddie Bauer Women's Lodge Down Mittens
Gloves or Mittens
Keeping your hands and feet warm is crucial, so gloves and/or mittens are of course a must! A lot of readers said they like to layer two gloves to keep super warm and to have the versatility that allows them to quickly snap a picture or grab something out of their bag. 
It's important that your outer gloves or mittens are waterproof because readers say they'll definitely get wet, especially on Zodiac rides or if you go kayaking. The Eddie Bauer Lodge down mittens is, first of all, absolutely adorable. They're also very very warm and seal out the cold well, and handy gripper dots on the palm allow you to securely hold onto things. 
Reader pro-tip: throw a hand warmer in each glove for a boost of warmth!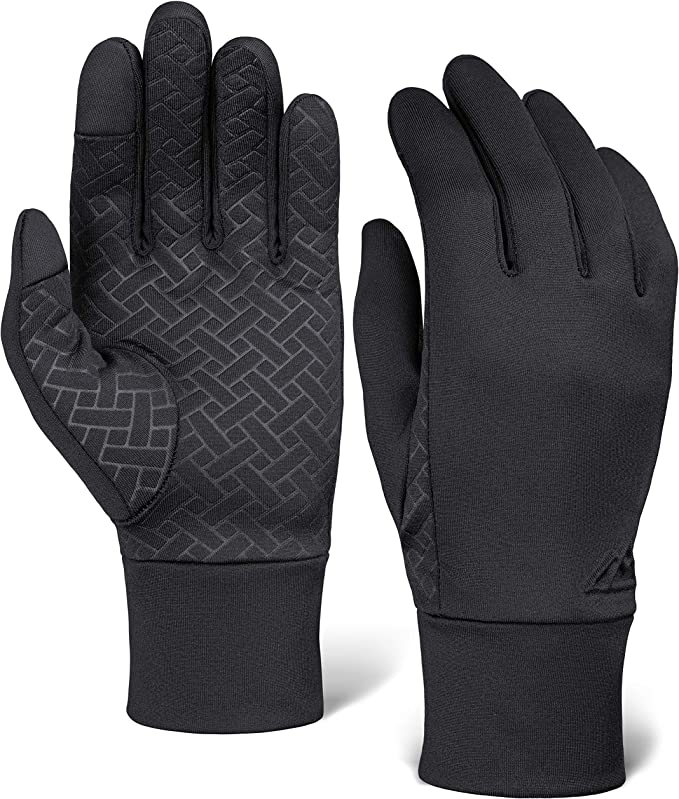 Glove liners with touch-screen pads will be a game changer on your trip! The Tough Outdoors gloves will block out the cold, water, and wind and also wick away sweat. When you're out in the elements but just have to grab a video of a whale or capture the snowy scene around you, just take your outer mittens off and use your phone or camera with these gloves on!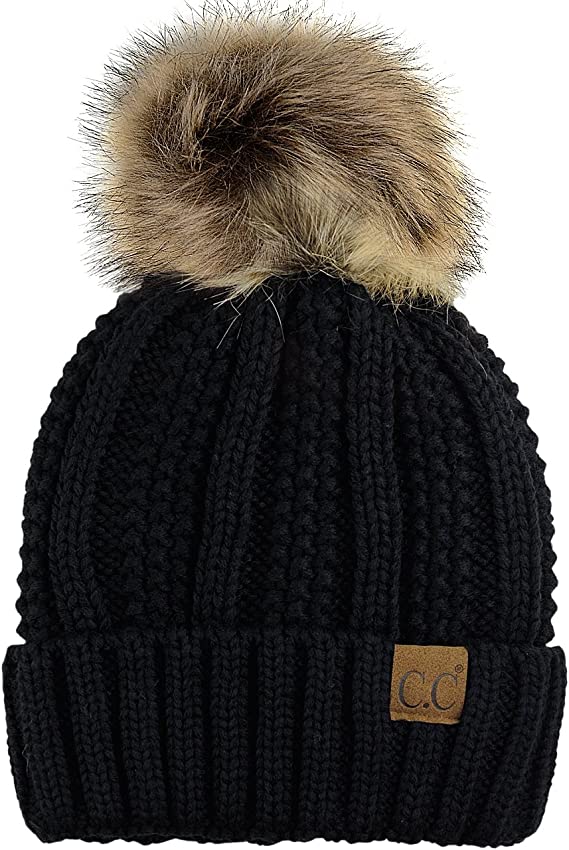 Warm Hat
A warm hat is another must-have in cold weather. Something thick and cozy is always great, like this C.C. cable knit beanie. 
It's fleece-lined which wearers say feels absolutely dreamy, and it does an incredible job at protecting your head and ears from the biting cold. Plus, the pom pom adds some cute, wintery style.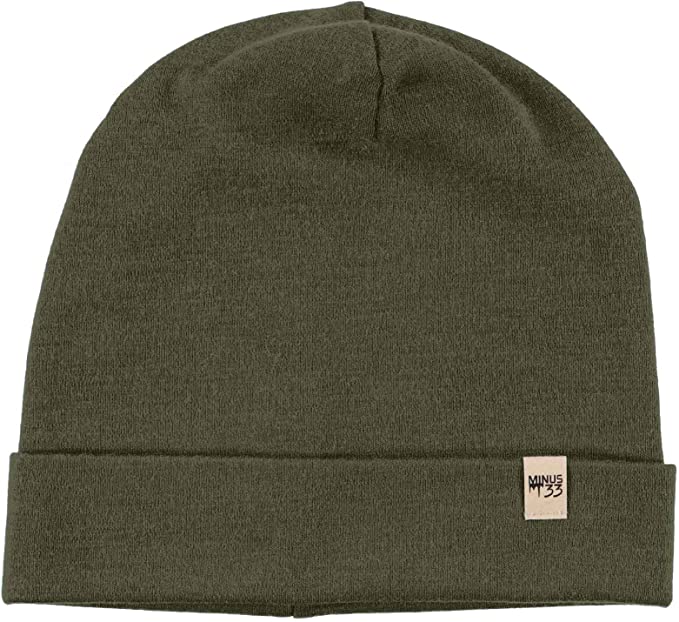 Minus33 Merino Ridge Cuff Beanie
If you're looking for something minimalistic and uber-functional, go for the Minus33 Ridge Cuff beanie. It's lightweight and not bulky at all, but because it's made of merino wool, it's insulating and cozy. And it's available in a ton of different colors to match your outerwear!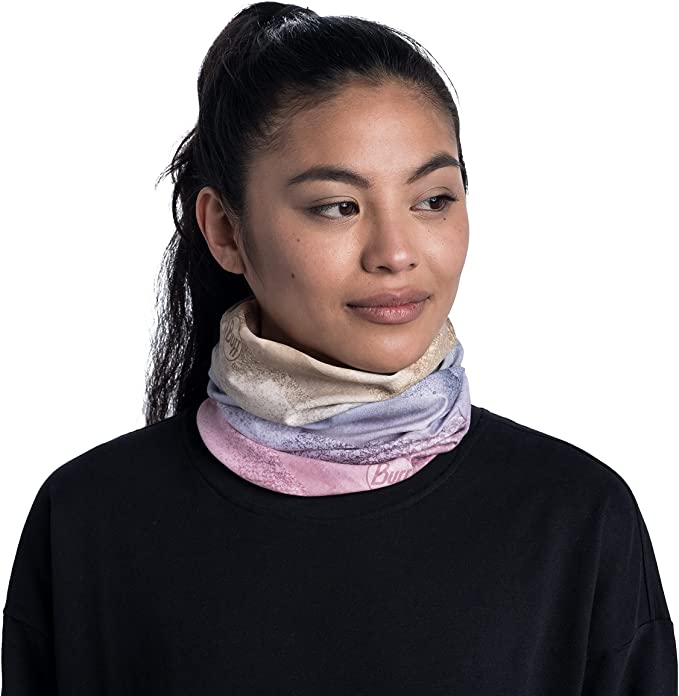 BUFF Adult ThermoNet Headwear and Face Mask
Scarf
Another vital cold-weather accessory, a scarf should always be on your neck whenever you leave the ship! 
One of the most frequently recommended options is the BUFF ThermoNet multi-functional scarf. It can also be worn over your mouth, nose, and ears, or even over your head for extra warmth and wind protection. It's easy to pack and super comfy. 
And, as a reader says, "An infinity scarf is good so it can't be blown away."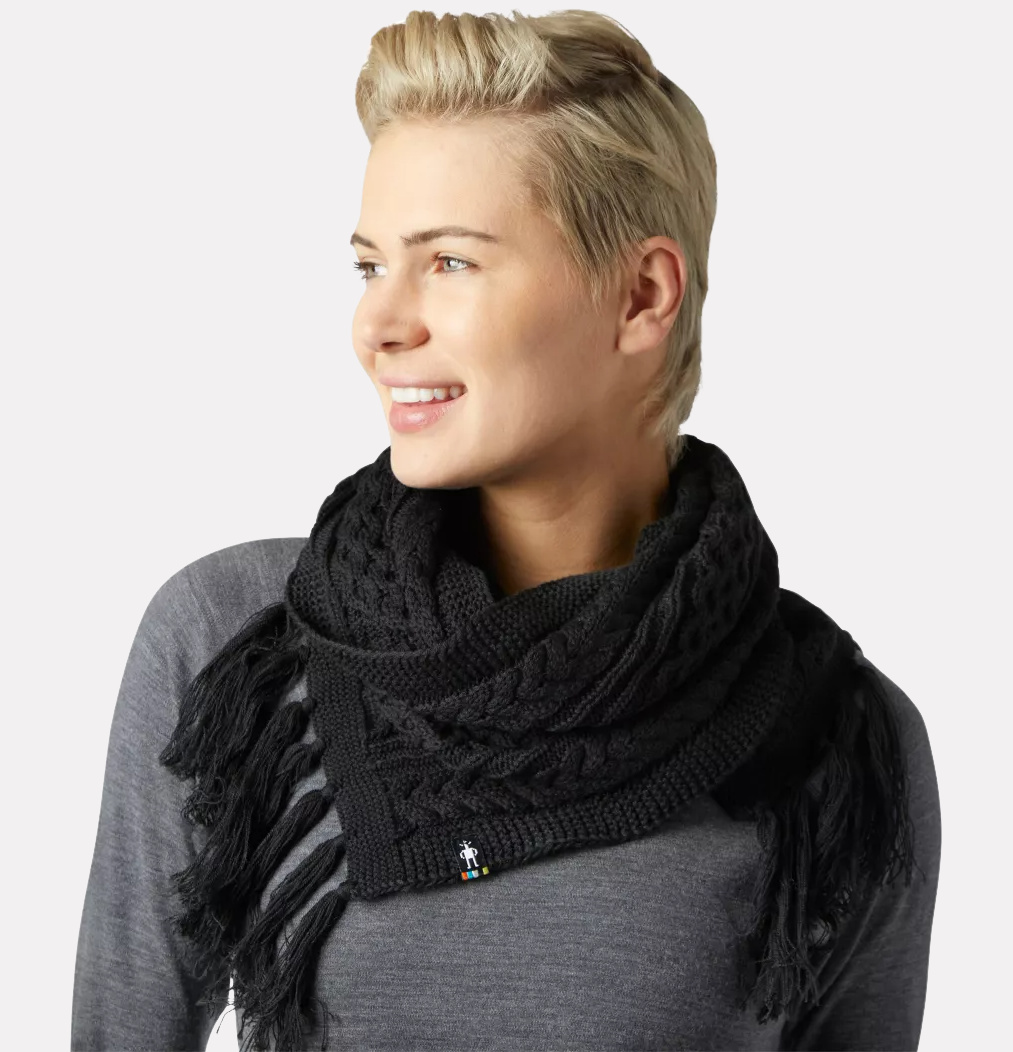 As an alternative, you can't go wrong with a classic knit scarf for ultimate coziness. This Smartwool scarf is made of merino wool, so it's insulating yet breathable. It's perfect for staying warm while hanging out and taking in the sights on deck, but can also be tucked into your parka for expeditions ashore.
What Shoes to Wear in Antarctica
Packing the right shoes for Antarctica may seem super daunting, but readers report it's easy! This is because most cruise lines will provide the boots you'll need for Zodiac rides and adventures ashore, so no need to worry about wearing tall, heavy boots on the airplane!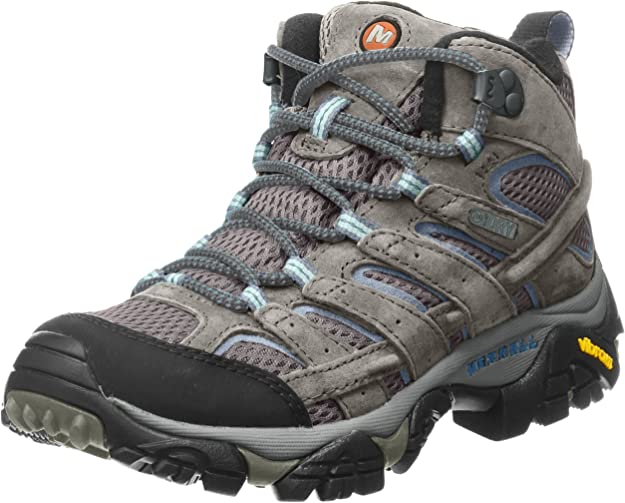 Merrell Women's Moab 2 Mid Waterproof Hiking Boot
Readers say you'll likely be spending lots of time walking around on deck, taking in the gorgeous scenery, and maybe saying hello to some penguins and seals! Waterproof hiking boots are ideal to support your feet and to grip the ground well. 
One reader shares their on-deck experience, "Be mindful of frozen decks onboard. Several people slipped and fell on the deck in the mornings when they went to take pictures. So whichever shoes you choose, I'd shoot for non-slip."
The Merell Moab 2 waterproof hiking boots will definitely have your back, both on deck and when you hit some icy hiking trails ashore. They'll offer better support for walking than the boots provided, while still protecting your feet from the icy cold elements. (They come in wide sizes, too!)
Before you head out on your winter trips, make sure you have a good pair of women's waterproof boots. Here's our top picks!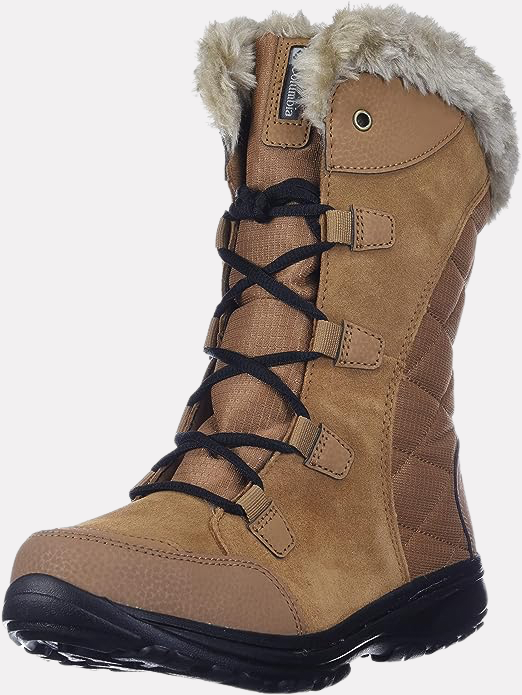 Columbia Ice Maiden II Snow Boot
For all other occasions, readers suggest a cozy pair of shoes that are still waterproof and that you can lounge around both outdoors and indoors. Bonus points if they're stylish enough to wear for dinner! 
The Columbia Ice Maiden boots check all the boxes, with waterproof leather, great traction, a super comfy fit, and a cute look that you can easily dress up with slacks and a sweater for the evenings! 
If boots for landings aren't provided, readers suggest renting them there, as they can be quite difficult to pack. Or, if you prefer to bring your own, readers like the Columbia Minx Mid Santa Fe boots that are fully waterproof, and insulated and will keep your feet toasty warm without being heavy or clunky. 
What Luggage to Bring to Antarctica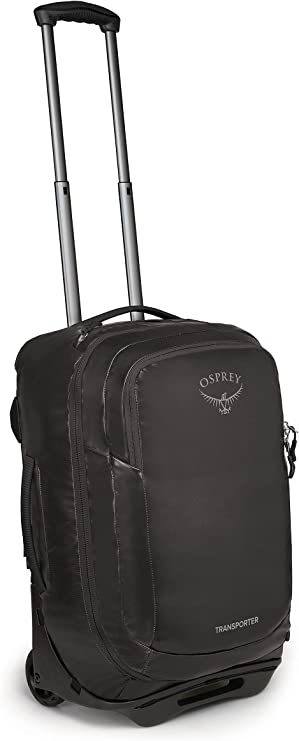 When choosing the right luggage for your trip, you'll need to consider both international carry-on restrictions for your flight as well as the limited space on board the cruise ship. The optimal choice is a lightweight and spacious carry on suitcase. 
A reader's top pick is the Osprey Transporter 38L carry on. This option makes for easy and efficient packing with a wide opening, plenty of pockets and dividers, and compression straps, which is important when packing bulkier items. Plus, it's made of incredibly durable and water-resistant fabric, so your belongings will be safe and sound in transit!
Here are lightweight carry-on suitcase options for your adventures ahead!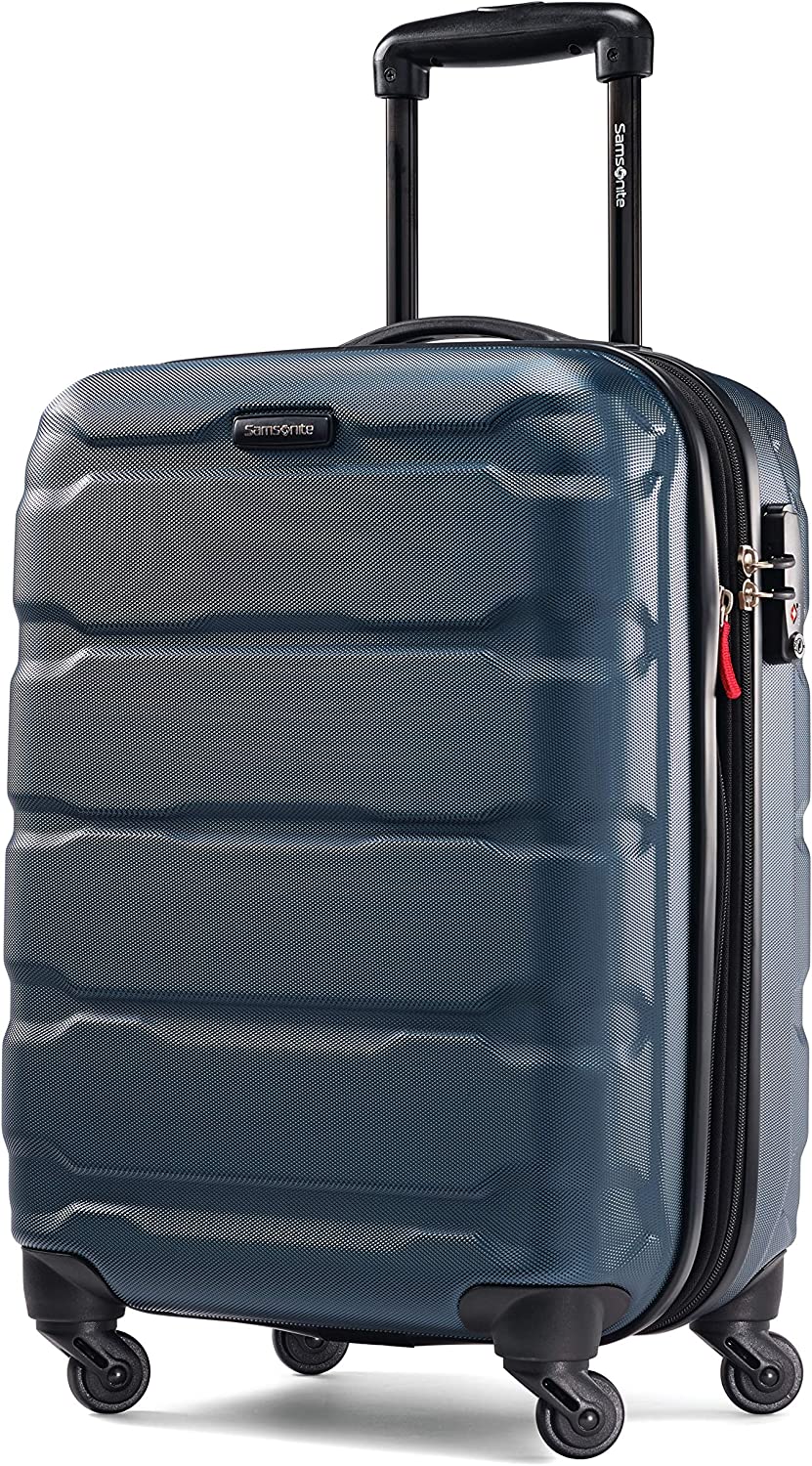 Samsonite Omni PC Hardside Luggage
Another top suitcase option is the Samsonite Omni PC 20" carry on. It's super lightweight, so packing all those heavier items won't be an issue, and the impact-resistant shell can definitely take a beating. It's sleek, packs like a dream, and is easy to maneuver.
Remember, the best way to pack for colder climates is to wear the heaviest items on the plane, so there's ample room in your luggage!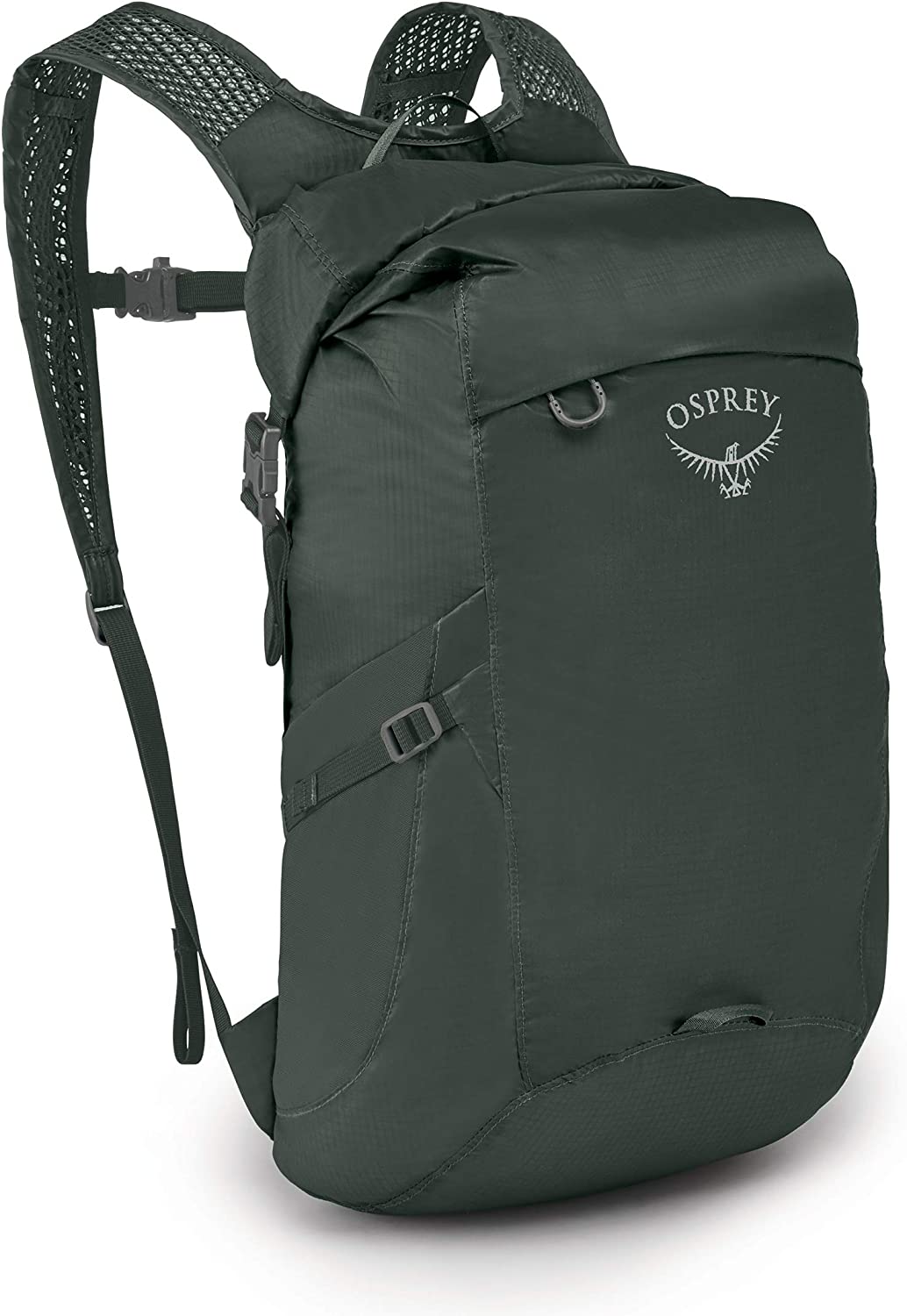 Osprey Ultralight Dry Stuff Pack
Waterproof Daypack
Readers highly recommend a waterproof daypack for landings. Even though you won't be ashore for long periods of time, it's always good to have some essentials with you, like extra gloves, water, a camera, or sunglasses. Readers say that when it comes to Antarctic expedition clothing, pretty much everything you bring should be waterproof, and that includes your bag! 
TFGers always look to Osprey for their outdoor travel adventures. The Ultralight Dry Stuff Pack is fully waterproof with sealed seams and is a perfectly compact size to hold the necessities.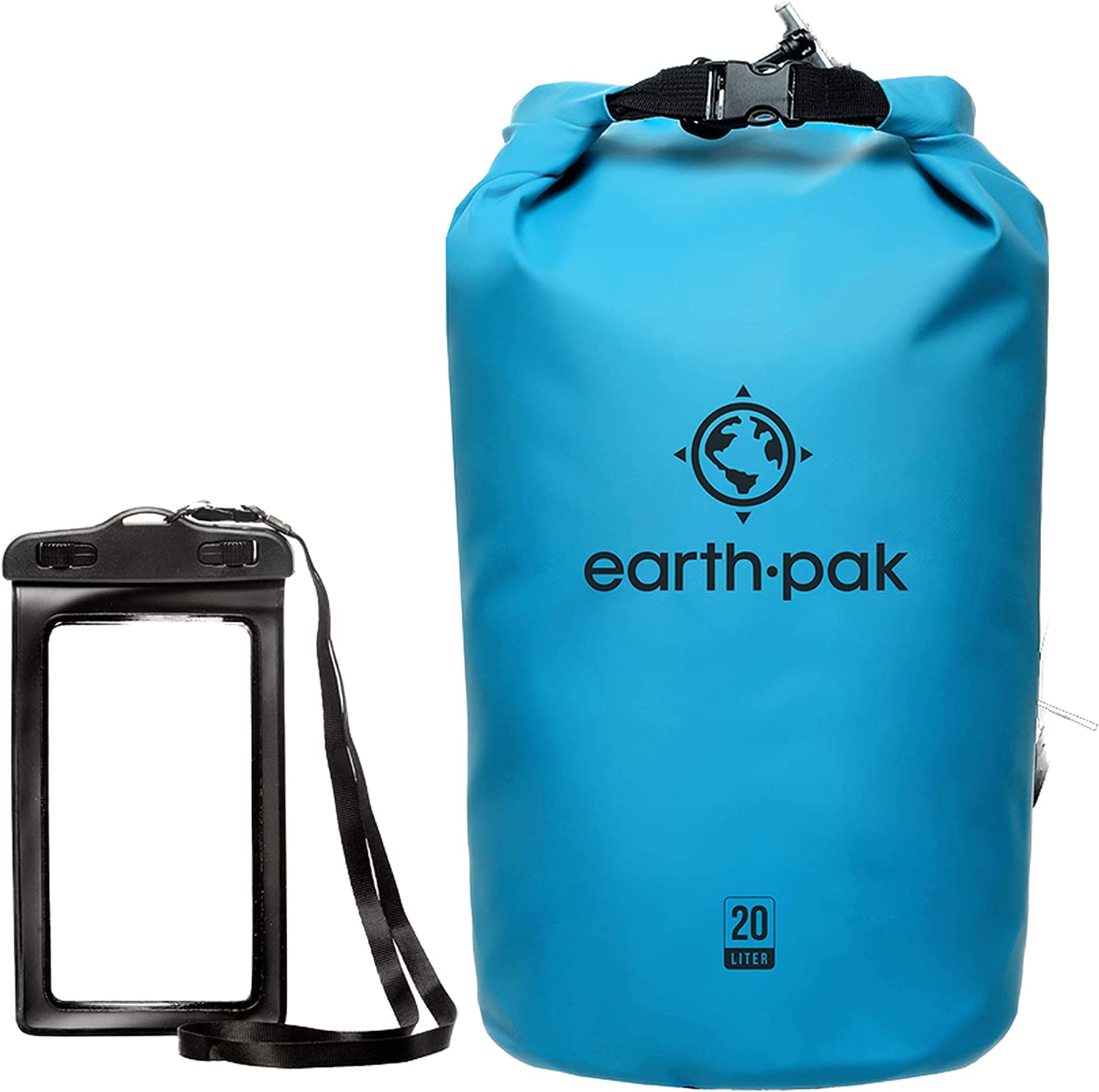 Earth Pak Roll Top Waterproof Dry Bag
Readers have also recommended dry bags for Zodiac rides and landings. This Earth Pak waterproof dry bag comes very highly rated! Users say it's very reliable and love that it comes with a waterproof phone case!! It can be worn over the shoulder or as a backpack, it's super affordable, and it comes in a variety of colors and sizes to suit your needs. 
Reader tip: remember to carry some lip balm and hand lotion in your day bag!
Extra Antarctica Tips from Readers
Readers always recommend a

hanging toiletry bag

for cruises. They're easy to pack and super handy, as counter space will be pretty limited on board. 

Don't forget

sunglasses

with UV protection for any bright, sunny days. 

Take a pair of binoculars to get the best views of wildlife from afar! 

Make sure to use a

waterproof case

for your phone (preferably with a lanyard to go around your neck), especially if you're planning to take photos with it.

Many readers have said

pocket hand warmers

were a lifesaver. 

One reader shared that a travel humidifier really helped her with the dry air as she slept. Check out the best travel humidifiers

here

!

Bring a

bathing suit

to do the Polar Plunge!

If crossing the Drake Passage on the way to Antarctica, readers recommend bringing some sea sickness patches or

bracelets

in case the water gets choppy. 
---
Have you done an Antarctica cruise? Share your top Antarctic clothing recommendations in the comments below!
---
For more cold-weather packing tips, please read:
---
LIKE THIS POST? PIN THIS PIC TO SAVE IT!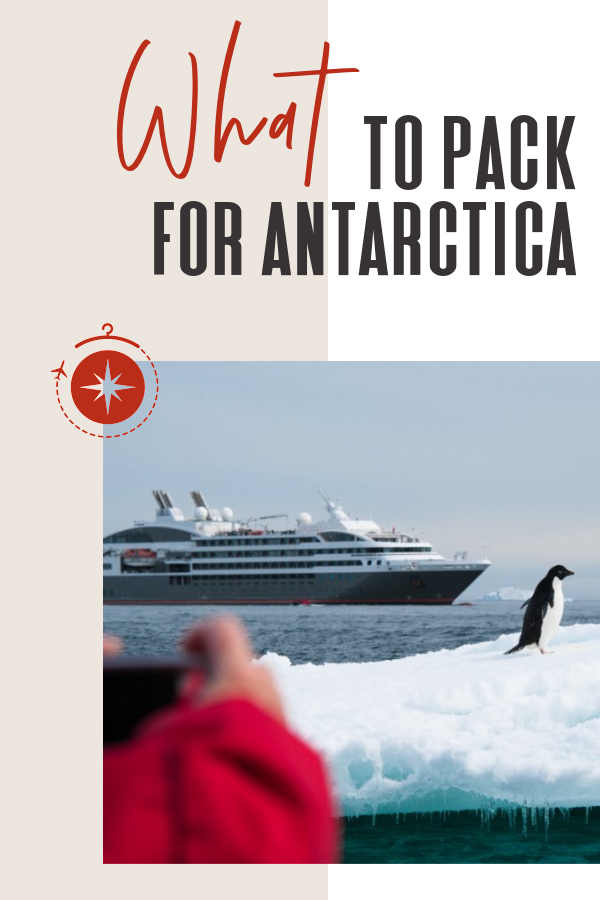 ---
We hope you liked this post on what to pack and how to dress for Antarctica. Please share with your friends on Facebook, Twitter, and Pinterest. Thanks for reading!
---