Support TFG by using the links in our articles to shop. We receive a small commission (at no extra cost to you) so we can continue to create helpful free content. As an Amazon Associate, we earn from qualifying purchases made on Amazon in addition to other retailers featured on the blog. Thank you, we appreciate your support!
My new travel fashion find is paperbag shorts—they add polish and style to any outfit. Check out these 14 pretty, yet diverse choices to add to your summer wardrobe!
---
Best Paper Bag Shorts
---
Table Of Contents
I'm always on the hunt for the BIG three: form, function, and fashion. And when I hit the jackpot I enjoy sharing my finds with you!
I discovered paper bag shorts a while back and absolutely love them!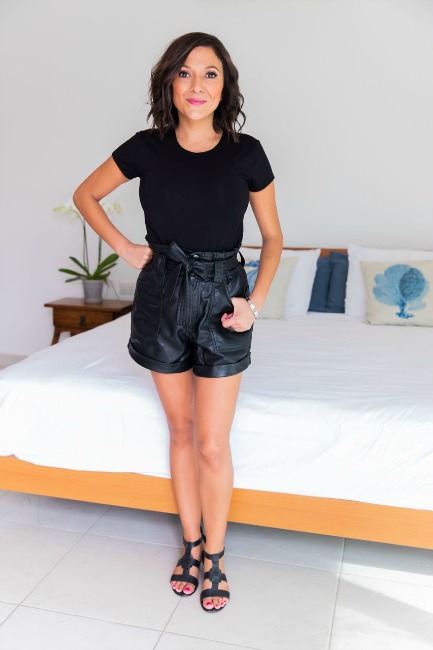 With J.Crew 365 stretch T-shirt
I find them to be a feminine and flattering option for my body type. And with a wide range of fabrics (not to mention colors and patterns) there are so many amazing summer options that work for business travel, vacation, or being out and about.
First off, you may be wondering…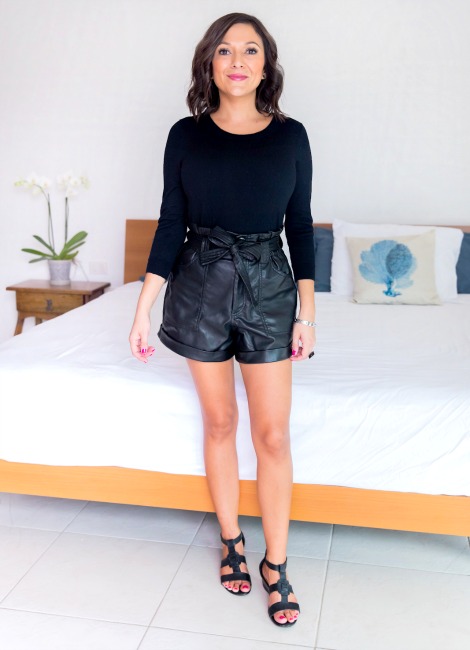 What are paperbag waist shorts?
They're shorts that are cinched in at the waist and generally have an a-line flare shape on the leg. Even though they cinch at the waist, many have elastic-type waistbands that don't feel constricting. They add a dressy touch to any summer outfit yet feel darn comfortable.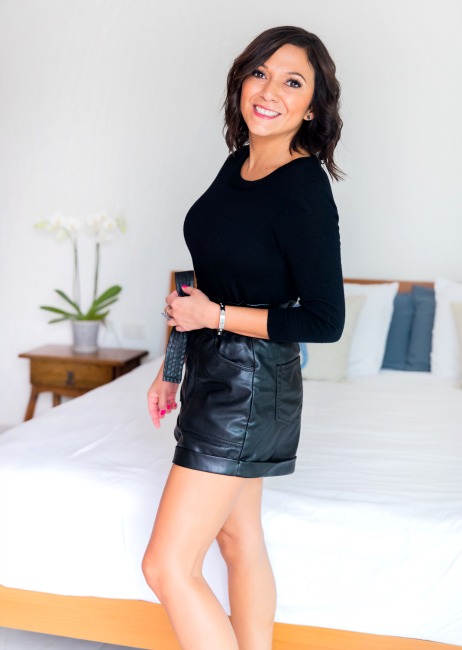 I mentioned how they work for my body type, but in fact, the paper bag style can be flattering for a range of body types:
For an hourglass like mine, it allows the waist to be cinched and the hips to have more space in proportion to my body's natural shape. It also hides a tummy, which is nice!
For pear shapes, this will emphasize the hips and leg area so I'd pair a top with shoulder detail or wide collar opening to show more of a balance between shoulders and hips. A button-down blouse is a chic and flattering combination.
For an inverted triangle, it would create the illusion of wider hips, which you'd need to balance the shoulders and create an hourglass look. Choose a fitted top and structured shorts that open at the legs to widen your hip area and create balance with your shoulders.
For a straight body type, similar to the inverted triangle, you can create more curves should you want them by widening the hip area. Just be sure to choose a style that's

not

fitted. Instead, look for bottoms that flare out in the legs in order to create fullness around the hip area.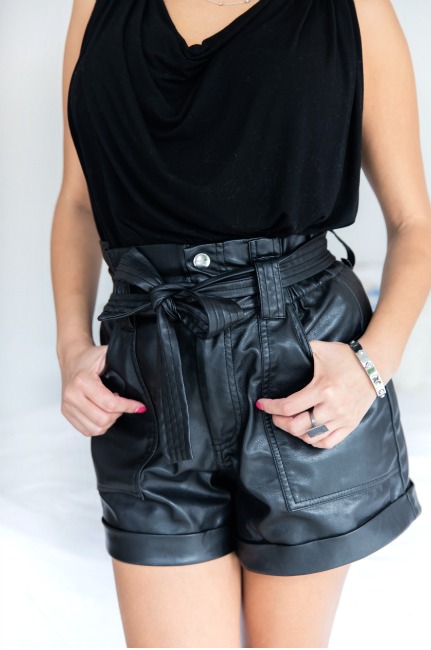 Although I own paperbag shorts in casual denim and dressy crisp prints, my favorite is the above leather pair by Zara. If you like my shorts, a similar style are these Zara ones shown above.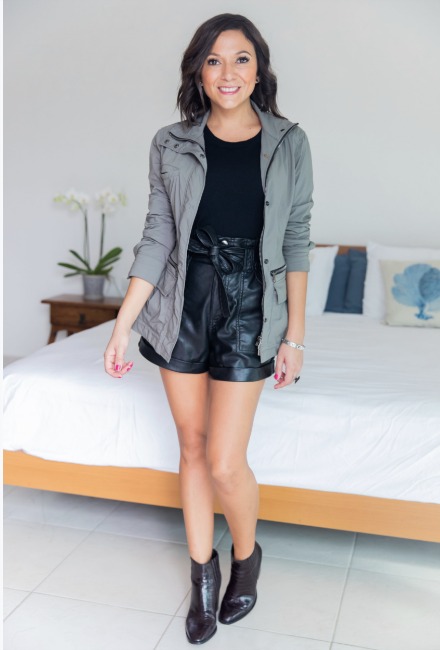 With J. Crew Tippi Sweater, Anatomie Kenya Safari Jacket, and Zara Ankle Boots
Personally, I prefer wearing shorts to skirts. So this style allows me to wear shorts, but they look dressy and more feminine than a regular short making me feel more comfortable to wear them in cities vs. a casual beach look.
Because so many readers have asked about the faux leather paper bag shorts I always wear, I've found a few different options.
More similar styles to my faux leather paperbag shorts: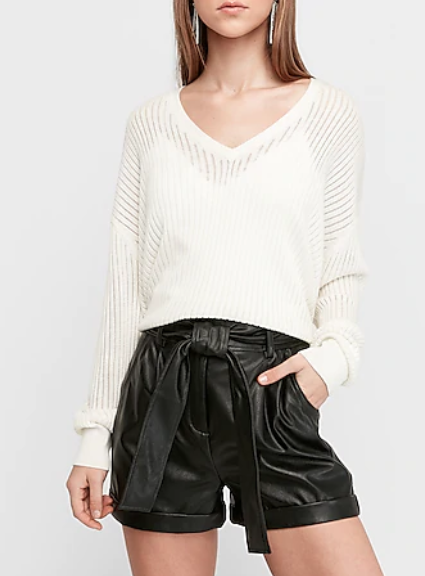 EXPRESS Super High Waisted Vegan Leather Sash Tie Shorts
These vegan shorts have a waist-slimming effect and wearers call these "ultra-stylish" but do say to go a size up since it is faux leather. The cuffed hem gives them a sleek sheen. Tuck in your beloved tanks, t-shirts for something semi-casual and more polished blouses for a rockin' nighttime look.
Pair your shorts with these!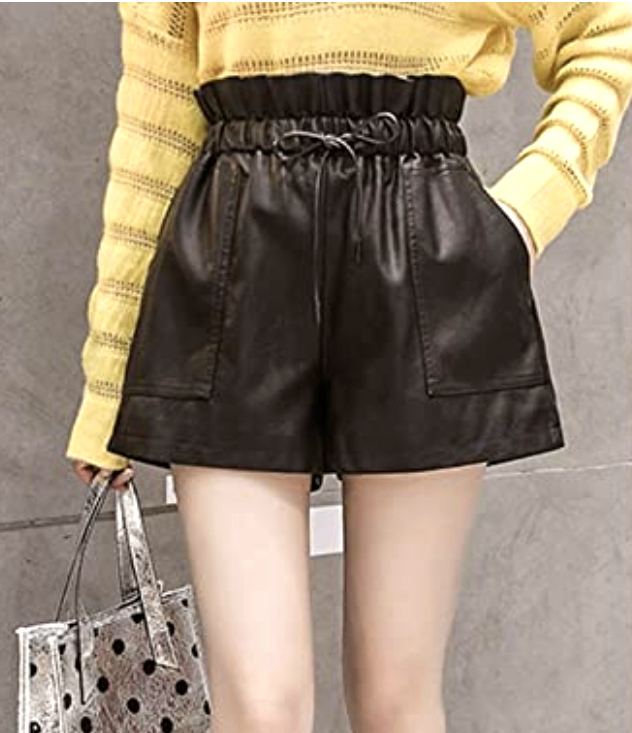 SCHHJZPJ High Waisted Black Paperbag Shorts
One reviewer says these paperbag shorts Amazon sells are a "great material, super soft, and comfortable," and can go with any top you throw at it. The soft lining means you'll move in them easily and can segue from casual outings to cocktail hours with ease.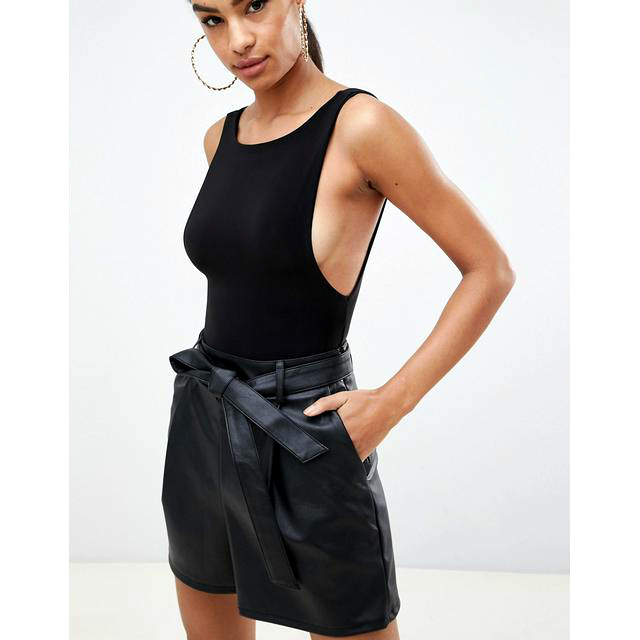 ASOS DESIGN Paperbag Leather Look Shorts
These stylish leather look shorts have a removable belt so you could even pair it with another one (maybe faux snake?) and have adorable side pockets to store something little, like a tube of red lipstick. These would look fab with tanks, tees, sleek ankle boots, or sandals (wedges too!)
These are other paper bag waist shorts including some of my other favorite styles: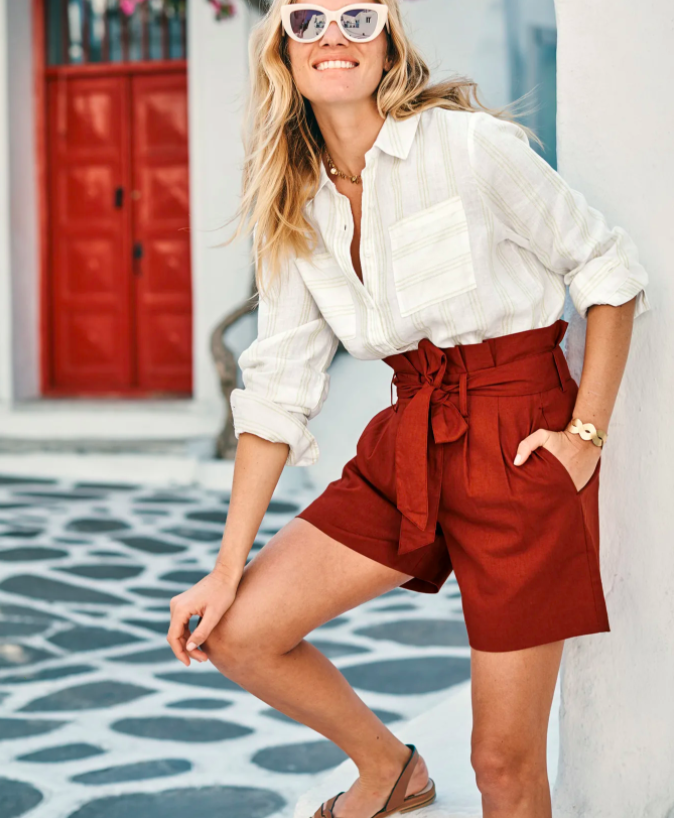 Shop on Boden | Sizes 2-22 Available
St Ives High Waisted Paper Bag Shorts
I absolutely love the range of colors offered in these paperbag shorts! (And wearers call them "beautiful!") It's also offered in various hem lengths too, which is rare to see.
These are made of linen and cotton, so lightweight and breathable for a Mediterranean summer holiday, or it'll at least feel like it when wearing them!  Offered up to size 22.
Pair your paperbag shorts with these pretty wedge sandals!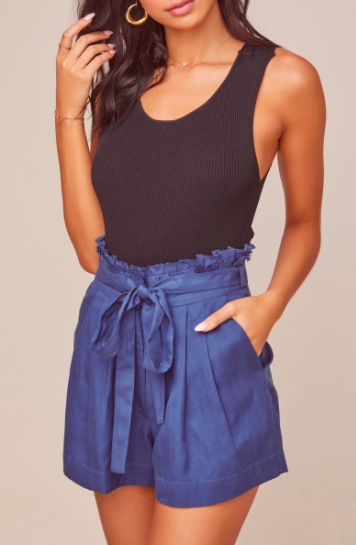 ASTR The Label Pacific Paperbag Shorts
So adore the frayed edge-look of these paper bag belted shorts. Very sophisticated and chic and ideal for hot weather in dressier cities, like Paris or Rome. Pair with a casual tank top or solid tee for a classic look.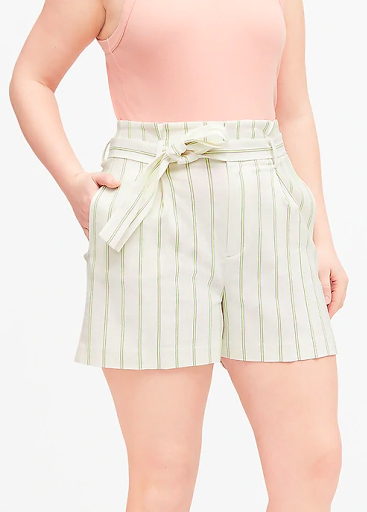 Shop on Banana Republic | Sizes 0-20 Available
Banana Republic Paperbag Waist 4″ Short
Who doesn't love classic stripes? While admittedly, I don't wear a lot of striped clothing, they're popular for many of our readers! These paperbag shorts striped style have a casual-cool vibe and are easy to dress up or down. You could wear them with a sun hat and wedges or sneakers and tee. Paperbag shorts plus size options are available here, between 0-20.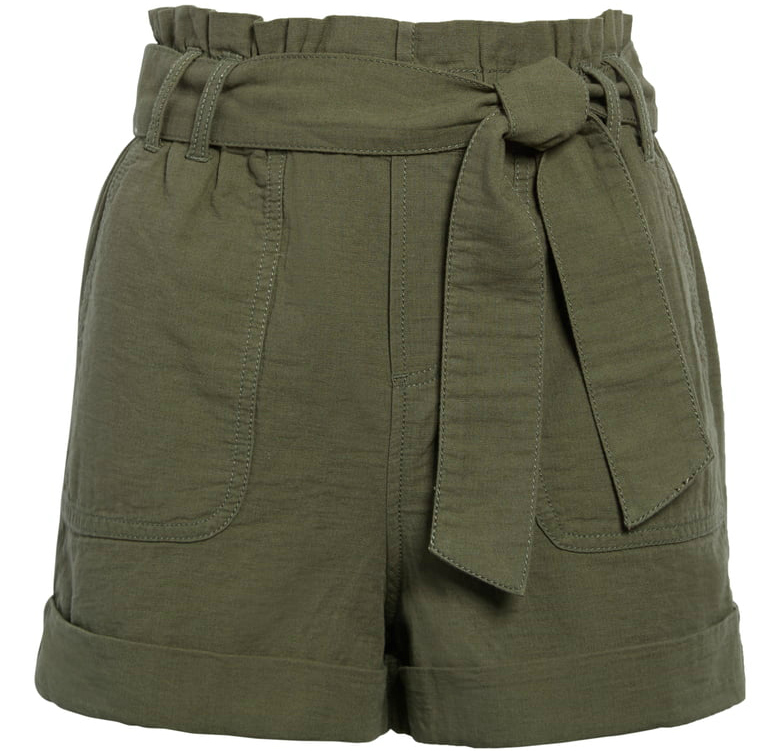 STS Blue High Waisted Paperbag Shorts
For women that love their neutrals! These high-waisted paperbag shorts can easily transition from autumn all the way through summer. 
Wearers say, "These are stylish and comfortable. Love the feel of the fabric!" Would look great with espadrilles, sandals, sneakers, and tees or longer sleeved tops. 
Shop all the pretty colors here.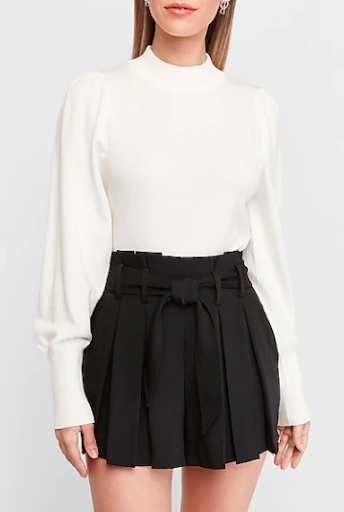 Shop on Express | Sizes 00-18 Available
Express High Waisted Sash Tie Pleated Shorts
These are pretty as a skirt, but with the coverage of shorts, and one wearer says the "fabric flows nicely.". Pleated shorts can level up style and sophistication, wearable for an evening out or for out of town event. Available through sizes 00-18. 
You also might want to check out our skort recommendations that are a mixture of both!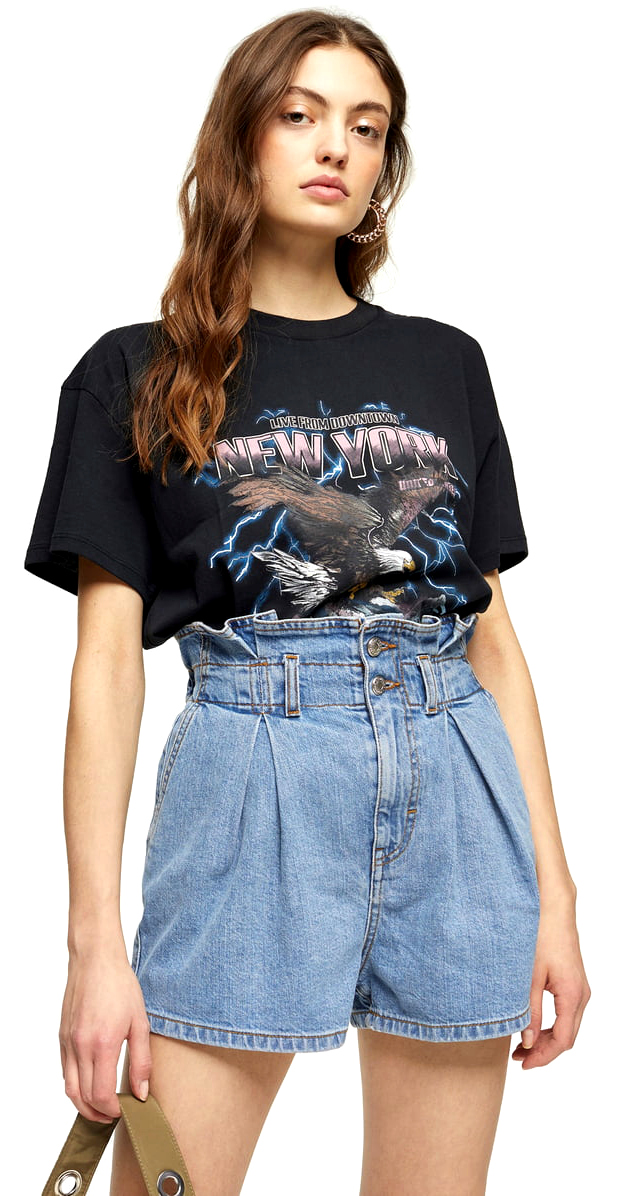 TOPSHOP Paperbag Shorts Denim High Waist
These organic cotton paperbag jean shorts exemplify casual chic. You can dress them down with a tee and sneakers. Perfect for a beach weekend or a music festival!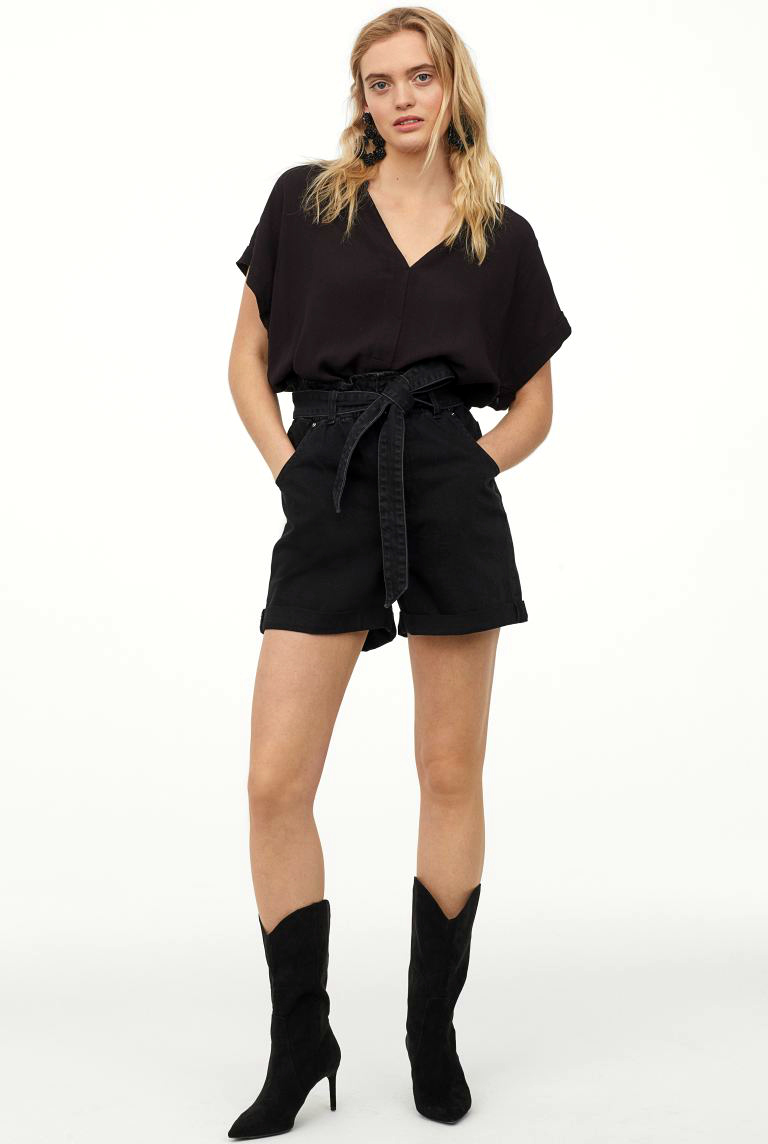 Editor's Denim Pick: H&M Denim Paper-Bag Shorts
I have these denim shorts, and love having something casual yet more dressy than regular denim shorts when I'm hanging at the beach! They're made from a super soft cotton that feels downright cozy. One paperbag shorts outfit I wear a lot is pairing them with my Michael Stars drape top or a regular tee.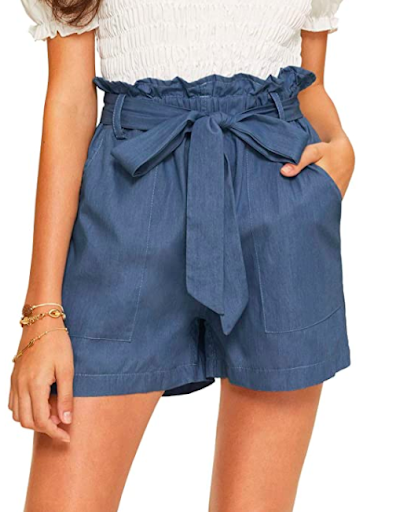 WDIRARA Elastic Paperbag Summer Beach Shorts
These cute high waist shorts have an elastic waistband so they will have some give there, and the fabric is quite soft (that's what users say!).
Wearers also say these are perfect for everyday summer wear, so you may want more than one pair to get you by!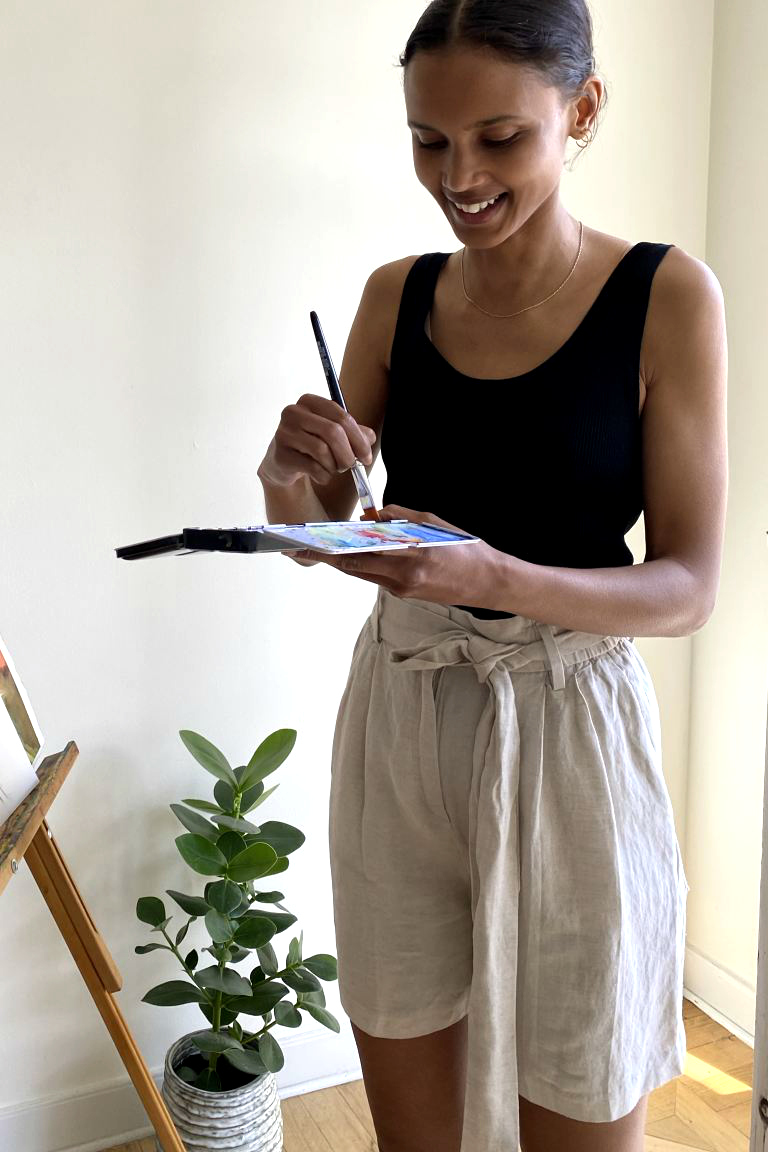 H&M Tie-Belt Shorts
The woven fabric and longer length of these tie-waist shorts offer a bit more coverage. The combination of polyester, linen, and cotton means they're fairly lightweight too! 
One review says, "I love these shorts a lot. The feel of the material is nice and it seems to be of good quality." These could be a huge summer favorite that is versatile to hang indoors or outdoors!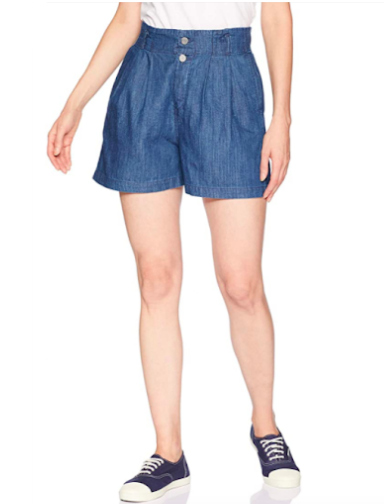 Volcom Junior's Yo Shortie Paper Bag Jean Shorts
Though no cute bow on these elastic high-waisted shorts, you can add your own belt to make it your own. A really easy choice for hot weather due to the cotton/hemp fabric (airy), and it's available on Amazon wardrobe!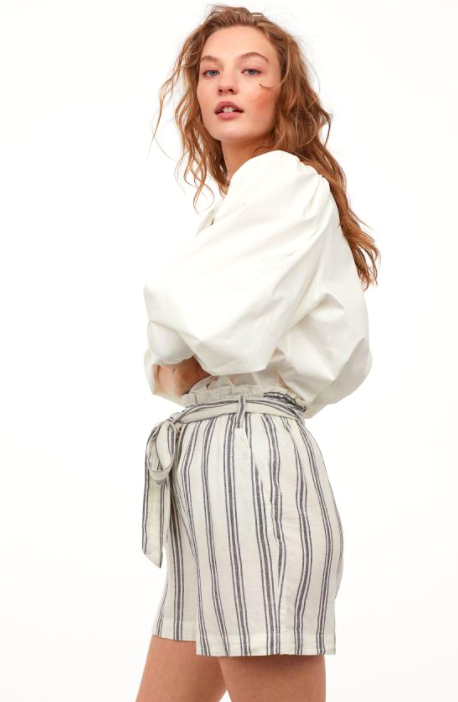 H&M Linen-Blend Paper-Bag Shorts
A popular paperbag shorts pattern is striped because they're so classic and these types of shorts already have enough detailing that other patterns might distract. 
These gorgeous linen blend shorts are ideal for hot destinations. I think the stripes scream "breezy summer vacation," and the wide leg cut will make them even airier when temperatures rise!
Want more summer shorts? Check out other picks!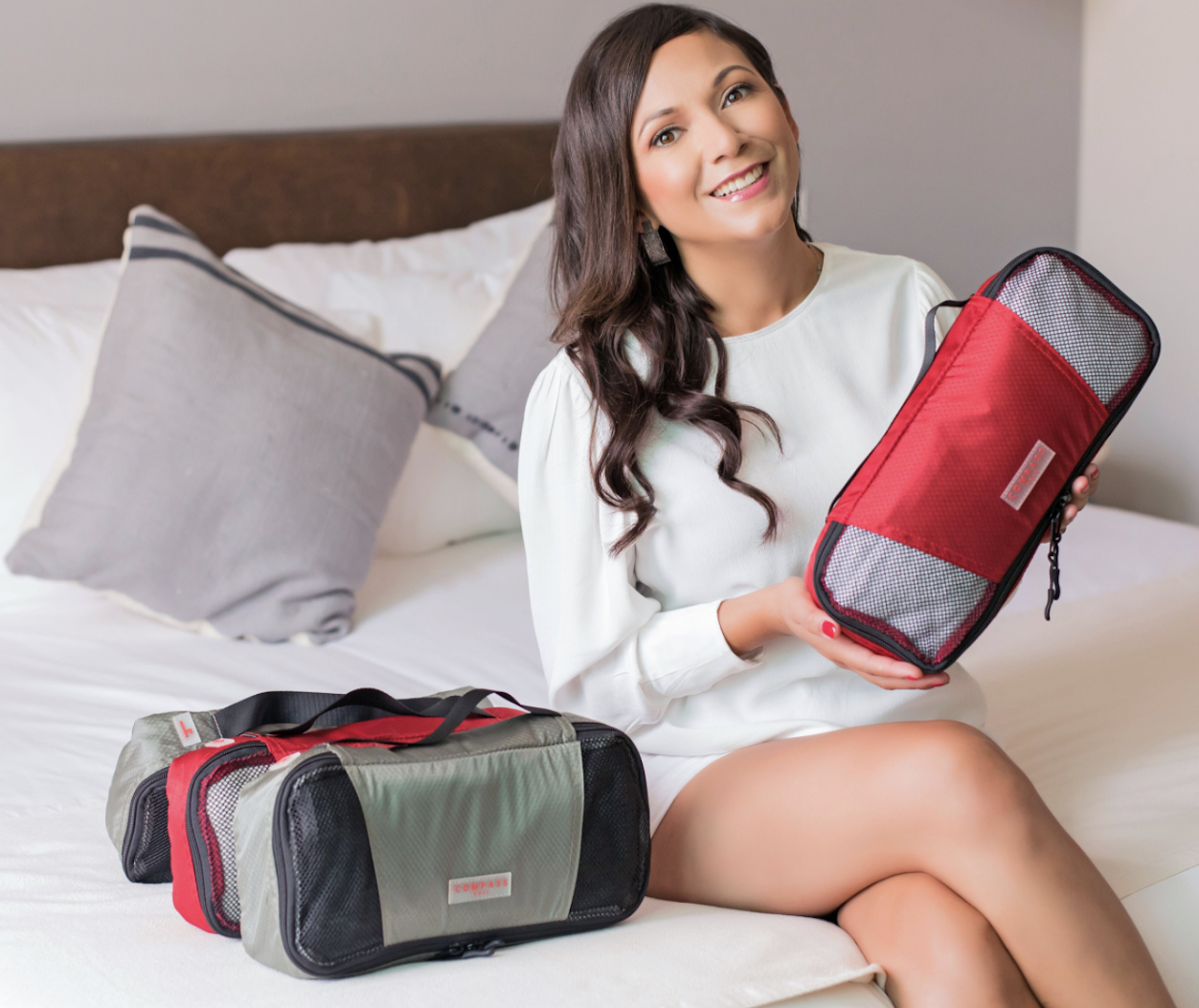 Traveling With Paper Bag Waist Shorts? Here's How to Pack Them
If you're planning a getaway with your adorable paperbag shorts, packing cubes will change the way you pack. I designed my own brand of slim packing cubes, with a unique color and numbering system, so it's easy to remember where I've packed everything—even my summer shorts!
Learn our hacks with packing cubes in the video above!
We also put together a five-part YouTube series showing the different methods to use packing cubes for travel. If you use this specific packing strategy, packing cubes can also compress your belongings. This method has helped me travel carry-on only!
---
What is your favorite paperbag short for women? Share your top pick below!
---
For more women's shorts, please read:
---
LIKE THIS POST? PIN THIS PIC TO SAVE IT!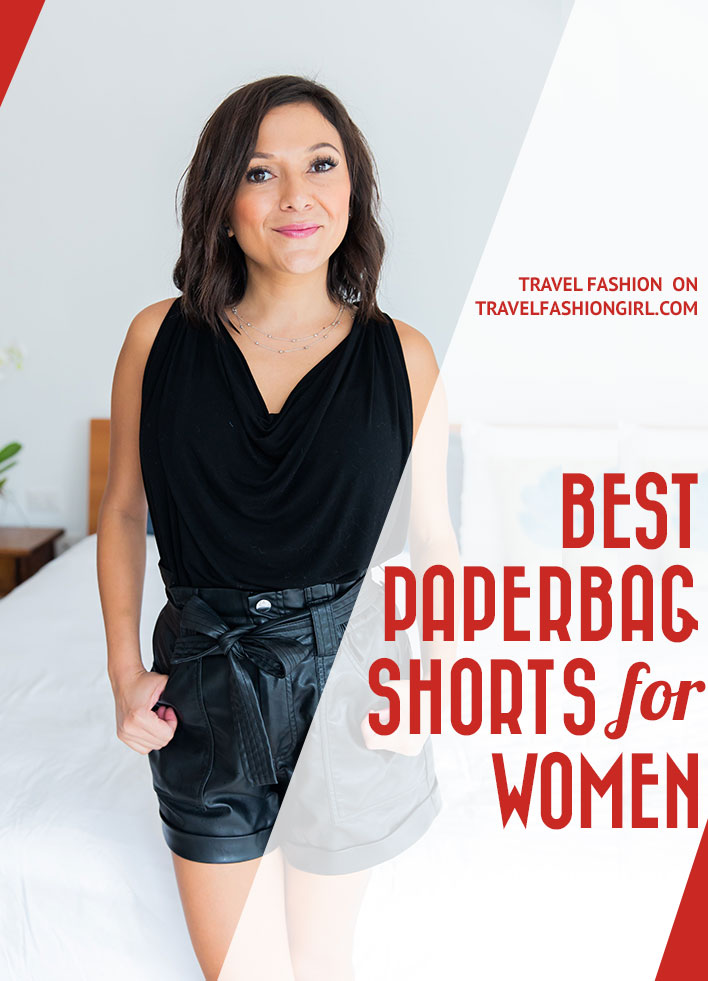 ---
We hope you liked this post on the
best paperbag shorts
. Please share with your friends on Facebook, Twitter, and Pinterest. Thanks for reading!
---