This post contains affiliate links. Visit our Disclosure page for details.
---
Join our community of 500,000 stylish female travelers! Sign up for Travel Fashion Girl's newsletter and never miss a thing!
---
Gray skies, rain, sleet, and snow. Many of the world's travel destinations may be covered in winter weather, but that doesn't mean you have to miss out on your favorite cities.
---
Best Waterproof Boots for Travel
Written By: Niki Landry
---
Packing the right gear is an important first step in battling the cold, starting with your feet. Below is a collection of the best waterproof boots for travel this winter. They'll help you keep your feet warm and dry!


Rainboot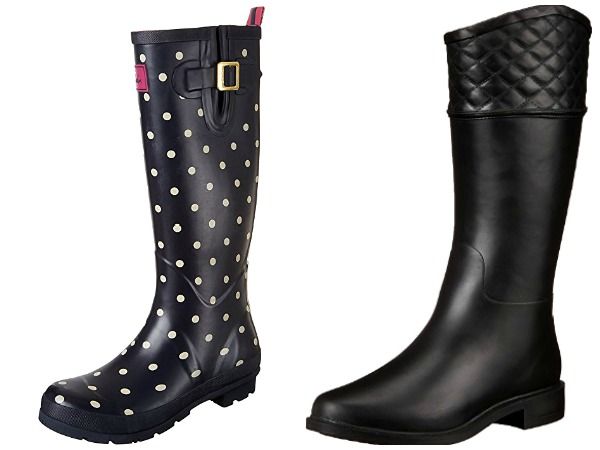 Joules Womens Navy Spot Wellies | Chooka Gisele Rain Boot
The most popular of waterproof footwear is the rubber rainboot. A wardrobe staple in notoriously wet areas, and most people are familiar with the very popular Hunter brand boots.
If you are looking for something a little different, the two brands above have taken wellies to the next level by adding patterns, quilting, and embellishments. Some even have packable rain boots.
For travel abroad, you may think these are the best waterproof boots for rainy cities. However, you'll be surprised at how many cute leather waterproof boots are available. Keep reading to learn more!
Take a look at these rain jackets for women to complete your winter look!
Duck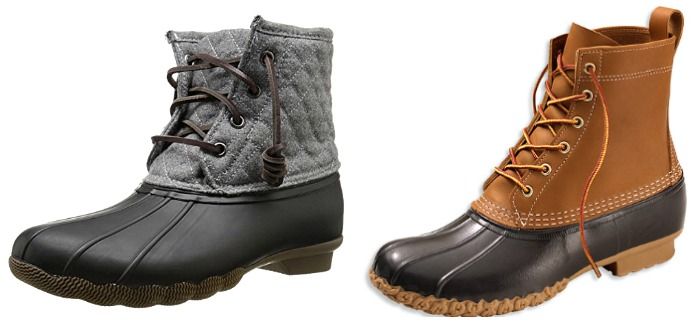 Half rubber boot, half duck canvas, with a warm and cozy interior are the traditional requirements for the practical duck boot. For an updated look opt for the Steve Madden pair above or stay classic with the handmade LLBean brand. Just beware; there may be a waiting list. This style has become very popular over the last year, and was on backorder for most of last winter.
One of the reasons these may be the best waterproof boots for your trip is that they're smaller and therefore more packable than tall boots. We'll let you be the judge.
We love ankle boots for travel. These are our top picks!
Laceup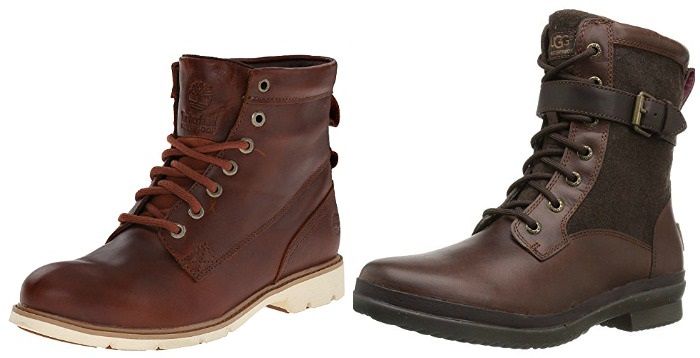 A little less utilitarian looking than the pairs above, these lace up styles have a lumberjack appeal to them. They feature warm interiors, waterproof uppers, and rubber outsoles to help keep you dry and avoid slipping on wet terrain. I've been eyeing a gray pair of Timberlands, and I'm hoping to bring them on my next cold weather trip.
As a plus, they can easily be integrated with the rest of your travel wardrobe since they don't look like "traditional" waterproof boots.
Combat boots will always be in style even when they're not. These are our faves!
Snow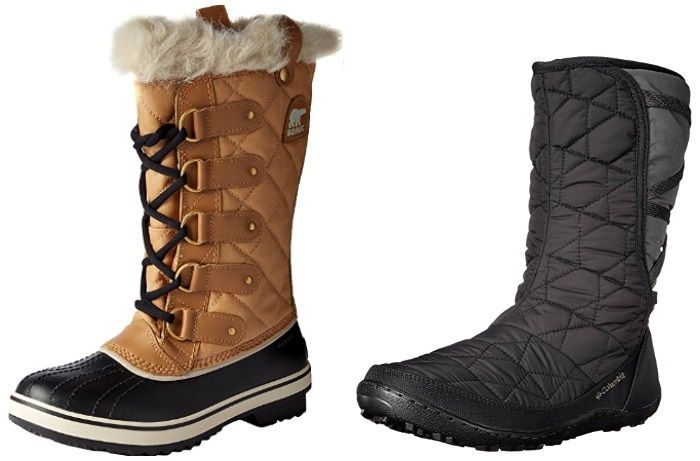 These Sorel boots are made for the harshest of winter weather and fashion critics. They have all of the necessities for keeping your feet warm on snowy days plus a quilted shaft, faux fur trim, and colored sole to keep you and your feet looking stylish. This pair of Columbia snow boots is a more modern take on the winter staple. This slip on style is minimalistic, while still retaining all of the practical aspects needed in snow boots.
These types of shoes are definitely the best waterproof boots for a ski trip or other snow adventures.
Here are five more women's waterproof boots to choose from!
Leather
De la Vina Boot | Simmens Waterproof Leather Boot
Great for walking around cities known for wet weather these leather boots will compliment most outfits. Pair with tights, leggings, skirts, or skinny jeans to give an edge to your outfit.
They have the waterproof aspect without looking super practical or having the rubber boot look. Solid black boots are always an easy, go-to pair of shoes for travel in winter, autumn, and even spring in cooler climates.
Find out why we absolutely love ankle booties for transitional climates!
Sport
Back-To-Berkeley Redux | Sugarpine Boot
If your goal this winter is to stay active during your travels then the shoes above will fit the bill.
These waterproof athletic boots provide comfort, stability, and warmth for those cold weather treks. With pops of bright colors these shoes will help to ward off the winter blues, and keep your feet warm and dry on the trails.
Read this post for even more hiking boots for women!

---
Good, quality waterproof boots are an investment that should last through the seasons. Do proper research, read reviews, and take the time to ensure you are spending your money on the best possible pair to fit your travel and footwear needs.
What do you think are the best waterproof boots for winter travels? Please share it below!
---
For more ideas on women's boots for travel, please read:
---
LIKED THIS POST? PIN THIS PIC TO SAVE IT!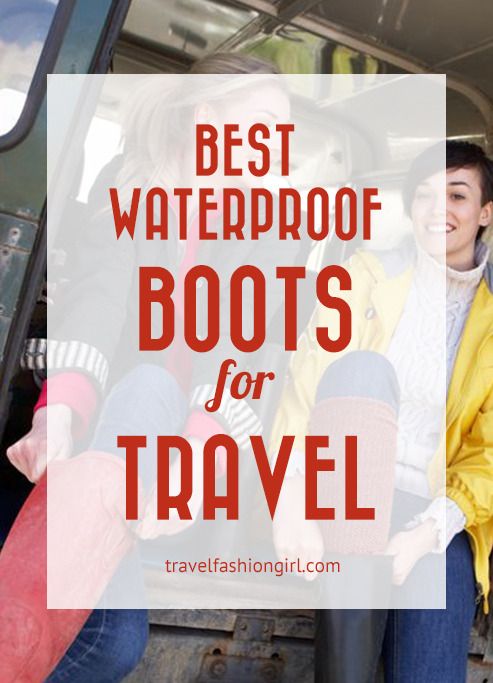 ---
 Hope you liked this post on the best waterproof boots for travel this season. Please share with your friends on Facebook, Twitter and Pinterest. Thanks for reading!
---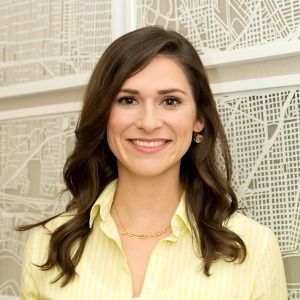 Author Bio: Niki is an interior designer and artist from Louisiana. In addition to her design work, she writes for local and online publications sharing her experiences and passion for travel. Niki is currently adding stamps to her passport while building her design practice, Niki Landry Designs. nikilandry.com  nikilandrydesigns  niki-landry-designs-llc
---
Liked this article? Check out similar posts: