Support TFG by using the links in our articles to shop. We receive a small commission (at no extra cost to you) so we can continue to create helpful free content. As an Amazon Associate, we earn from qualifying purchases made on Amazon in addition to other retailers featured on the blog. Thank you, we appreciate your support!
Whether you're a day-tripper or are planning an overnight camp in the wilderness, we have you covered with all of the essentials you need to take on a trip to Joshua Tree National Park!
---
Joshua Tree Packing List
Written By: Laura Pulling
---
Table Of Contents
Joshua Tree National Park is straddled across the border between San Bernardino County and Riverside County and includes parts of two deserts, Mojave and Colorado. On the southwest edge of the park, the Little San Bernardino Mountains stand overlooking the sandy expanse of wilderness.
The terrain of Joshua Tree makes it a little different to a lot of the other national parks across the US, so your packing list might vary a little compared to trips to other National Parks you might have visited. 
The summer months get hot! Average temperatures are in excess of 80°F, with maximum highs almost hitting 100°F, so you want to be packing effectively, as nobody wants to lug anything heavy and unnecessary in that heat! Even in the winter months, daily averages are a balmy 50°F. Rain is almost nonexistent, with the whole park receiving five and half inches of rain over the course of the entire year.  
Due to the weather peaks, the best time to visit Joshua Tree National Park is March to May and October to November, as temperatures are most comfortable in the spring and fall.
If you're planning a trip to Joshua Tree, find out what items you need to pack!
What to Wear in Joshua Tree
National Park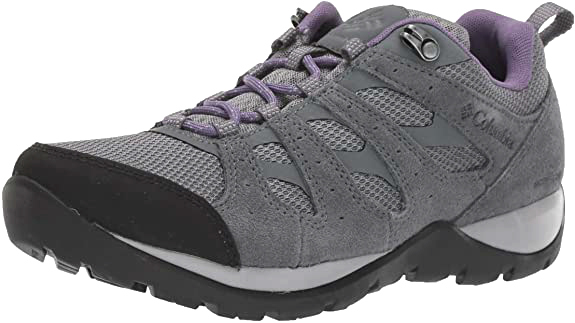 Columbia Redmond V2 Hiking Shoe
Shoes
Your shoes are the most important piece of your wardrobe when planning a trip to Joshua Tree. The terrain is sandy and dry, and there are a ton of trails, so you're going to be walking a lot. When choosing the right shoes, look for ones with good tread, that are supportive of your ankle, and can withstand the types of activities you'll be doing. 
A lot of Joshua Tree's visitors are climbers, and although these shoes aren't the best for climbing (they need to be more flexible and form-fitting) hiking shoes will get you to your preferred spot on the trail. 
Generally speaking, a pair of hiking shoes like these Columbia hiking shoes will keep your feet in tip-top shape, even after a grueling desert trek. 
Check out more hiking shoe and boot options! 

If you're traveling during the warmer weather, consider a pair of these Chaco hiking sandals, as they're lightweight, breathable, and comfortable.
For more ideas, shop our favorite outdoor sandals!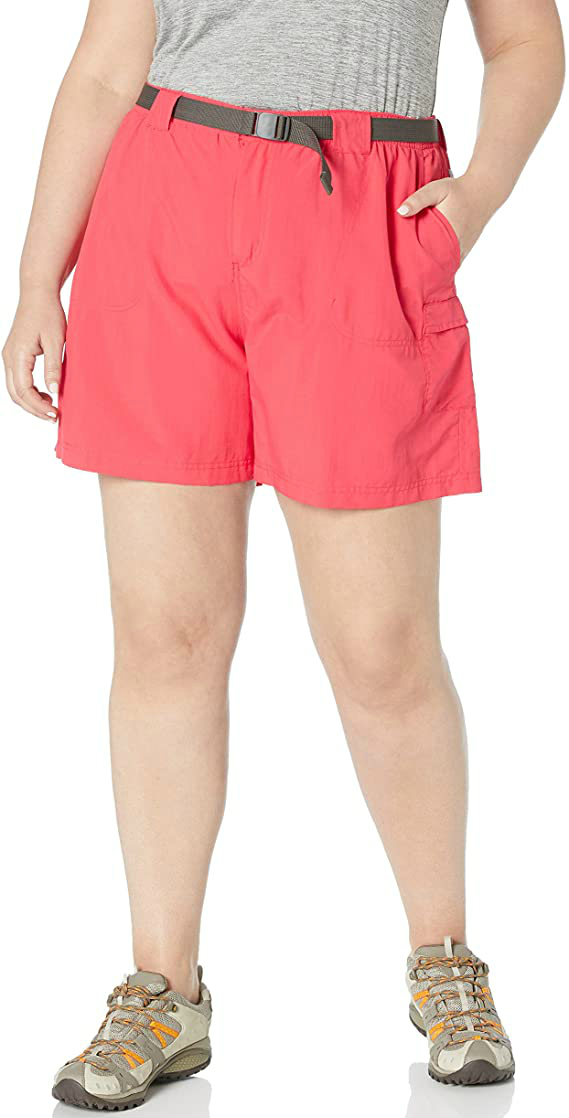 Columbia Sandy River Cargo Short | Sizes XS-XL and 1X-3X
Bottoms
Whenever you visit Joshua Tree it's going to be hot, let's face it, so you'll want to wear something that will keep you cool. Trail shorts like these ones from Columbia Sandy River have built-in UPF 30, zippered pockets, and are made of durable, but flexible fabrics to keep you active and comfortable.
If you do prefer a longer pants option, these pants by Eddie Bauer have handy roll-up ankles so you can change them to the shorter length to allow your ankles to breathe. These will protect your ankles from the prickly cactus spines on some of the overgrown paths.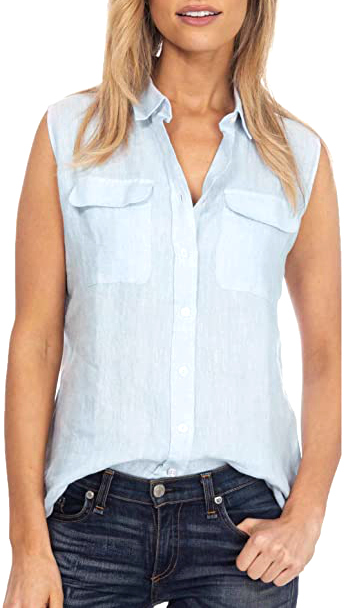 Tops
A button-down shirt is less figure-hugging and breathable so would make a great trail trekking outfit teamed with a pair of shorts. We love this Camixa Sleveeless Button Down option, as it lends a stylish look while still keeping you cool.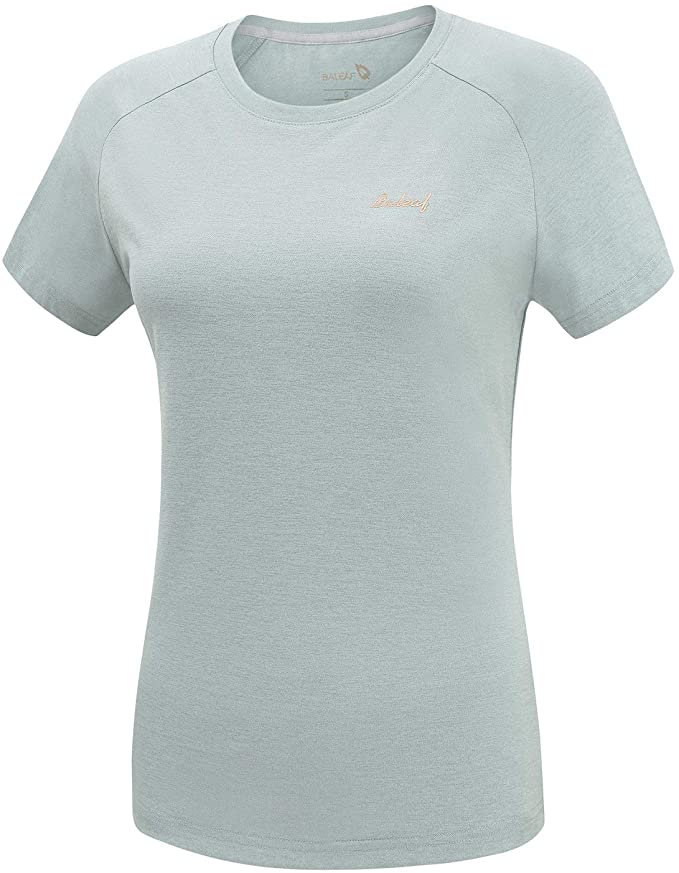 BALEAF Tee | Sizes S-XXL and 14W-22W
A t-shirt is an option too, get one with moisture-wicking properties to stay extra cool. If it's really warm out, a lightweight vest might be tempting, but be sure to lather on a super high SPF sunscreen if you go with bare shoulders. 
A long-sleeved t-shirt can keep you protected from the harsh desert sun rays, this BALEAF Tee combines UPF 50 with moisture-wicking technology and comes in a ton of cute colors.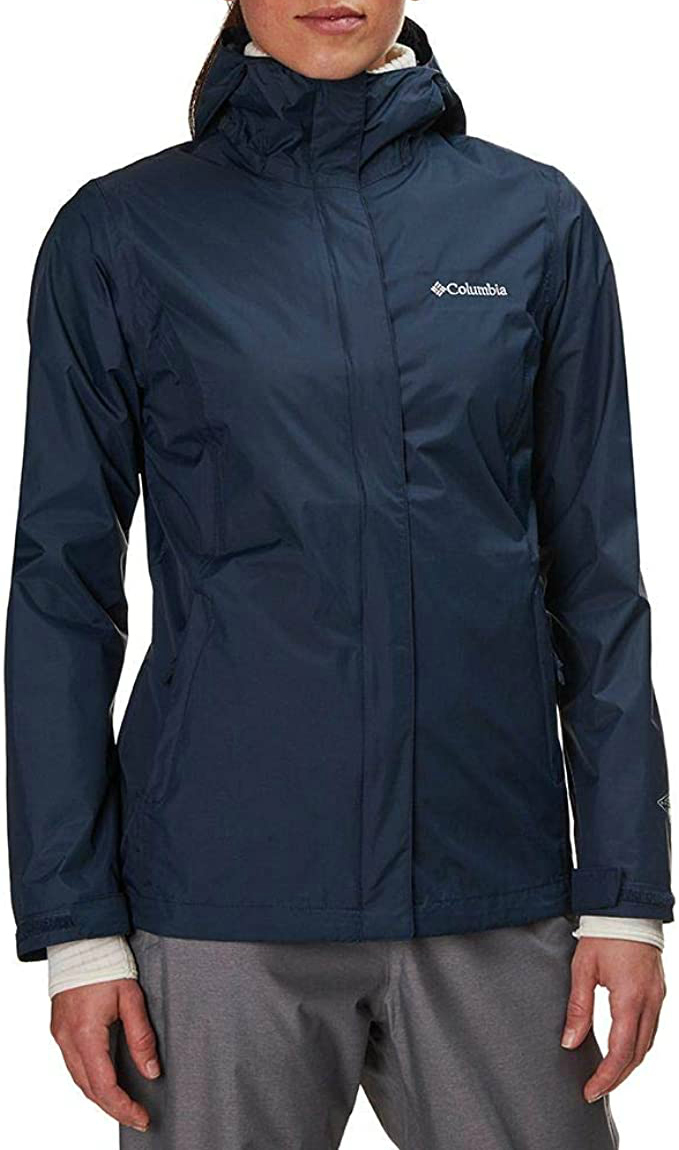 Columbia Arcadia Ii Waterproof Breathable Jacket | Sizes XS-XL and 1X-3X
Jacket
The temperature at Joshua Tree can vary as much as 40 degrees in a 24-hour period, depending on the season, so layers are a must.
A light rain jacket will keep you warm in all situations and fold up small enough to squeeze easily into your backpack. This Columbia Jacket has an inner drawcord waist allowing for an adjustable fit, plus it comes in a wide range of colors and plus sizes.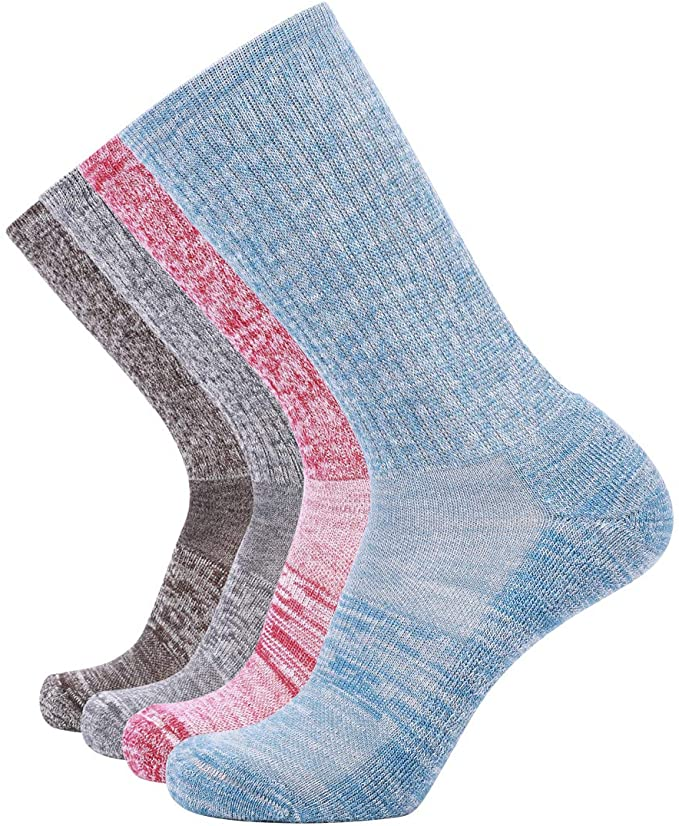 Accessories
Merino wool socks are a hiker's best friend. It's no good having the best hiking shoes on the market if your socks can't cut it. These socks keep your feet super dry and prevent any rubbing from your shoes after a long day on the Lost Horse Mine trail. We even recommend taking a spare pair in your backpack, for those "just in case" situations. (wrap them in a packing cube to keep them totally dry).
Things to Bring to Joshua Tree National Park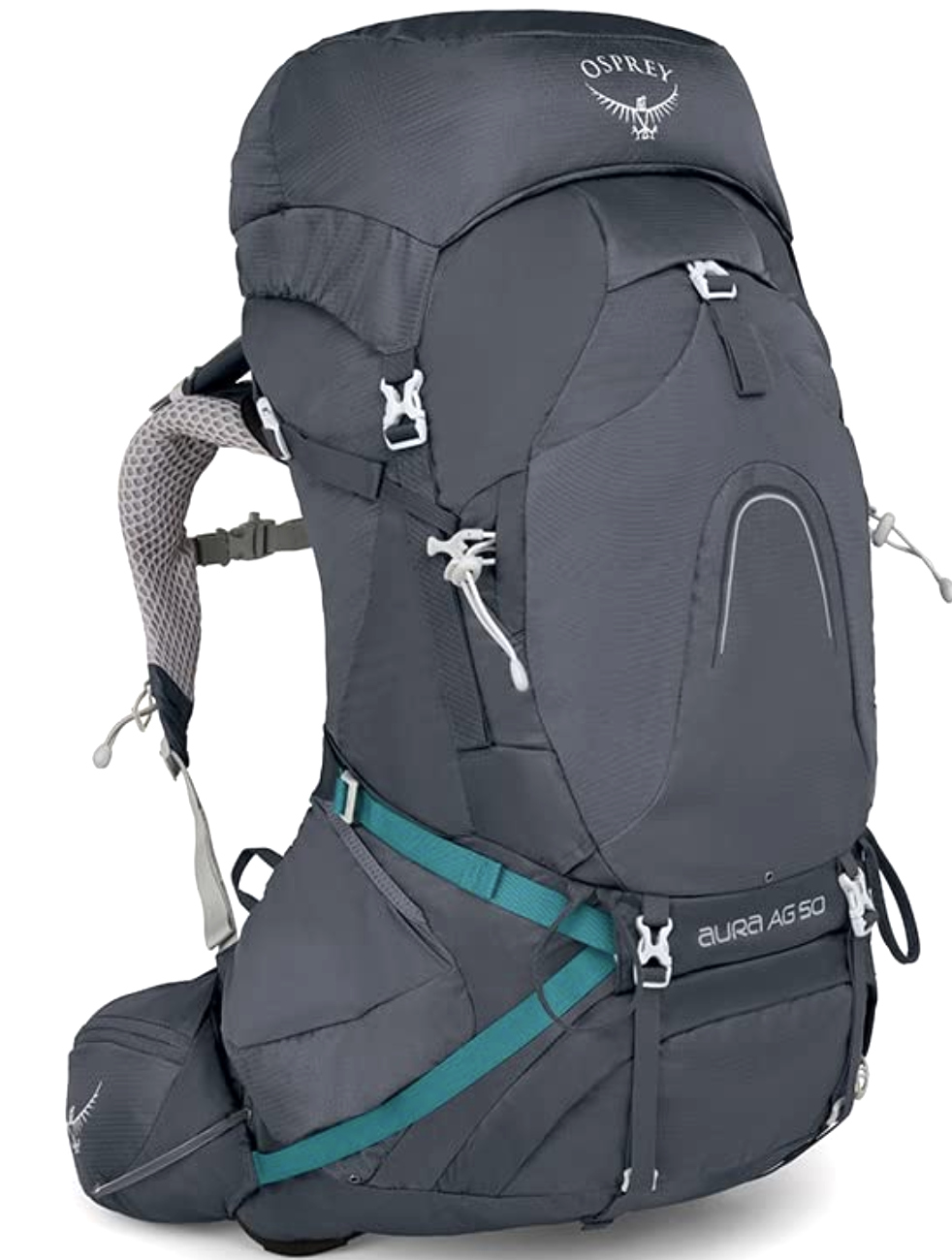 Backpack
Depending on the length of your stay at Joshua Tree, you'll either need a backpack like this one from Osprey or a day pack. If you're camping you'll need a bigger bag to ensure all of your equipment can fit in easily and it is comfortable enough to wear until you make it to your campsite (especially if you have to walk for some of the way). 
The most important features are it needs to be water-resistant and adjusted well to fit your frame. At Joshua Tree, the water on site is reserved for the wildlife at the park, so you need to carry along the water you need along with all of your gear. Make sure your bag is up to the task!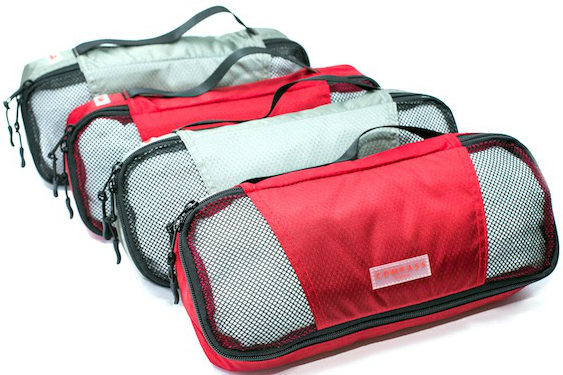 To be a star packer, you can also use Compass Rose packing cubes to help you pack your backpack for your trip. They're great for keeping your different layers in, and the numbered and color-coded pouches will keep you extra organized.
Daypack
If you're visiting Joshua Tree as a day-tripper to see Old Faithful spurt, or for a hike to Fairy Falls, you can fit essentials in a day pack. The Osprey Tempest is one that's lightweight and made for ultimate comfort. It has padded mesh back support and a waist strap.
Take a look at the top recommended ultralight backpacks!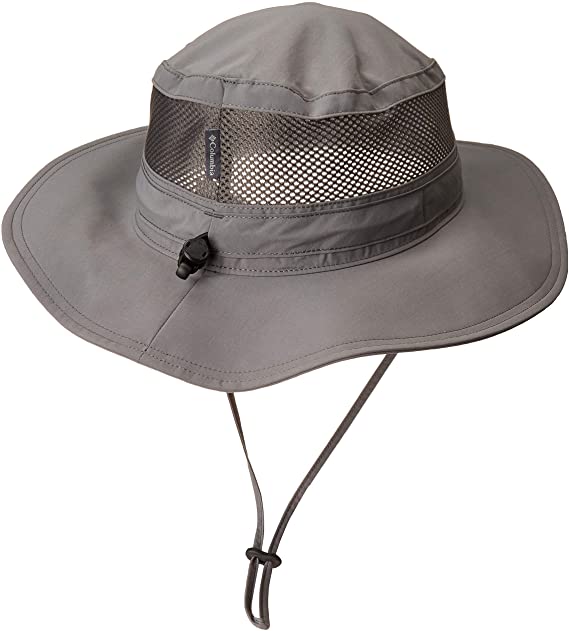 Sun Hat
Joshua Tree is in the heat of the Californian sun, so a sun hat is essential to keep you cool. Choose a wide-brimmed hat, one that covers your entire face to keep you cool as you hike. This Columbia hat works well, though originally marketed for fishing, it's moisture-wicking and UPF 50, so it blocks the sun's rays no matter what your activity. It's available in many "desert friendly" shades.

Water Bottle
A water bottle is as essential as it gets. You need to stay hydrated on the trail, and being prepared is a necessity. Joshua Tree park rangers recommend one to two gallons of water per person for a day at the park, for drinking, more if you are planning on camping and cooking/washing. 
A vacuum style bottle can keep your water icy cold for hours into your hike. Some even have a hook to allow for hanging off your bottle. Or even a hydration bladder could be another option, depending on how long you plan to explore.
Additional Gear Checklist for Joshua Tree National Park
Binoculars

Picnic / snacks

Empty bag for trash

Map and compass

Female urination device

and toilet paper (put these in a plastic bag to take back with you – leave no trace) 

Extra

layer of clothing

(in case you get cold)
---
What are your tips on what to wear in Joshua Tree National Park? Share your packing list below!
---
For more National Park packing tips, please read:
For more camping and hiking tips, please read:
Suggested travel resources:
---
LIKE THIS POST? PIN THIS PIC TO SAVE IT!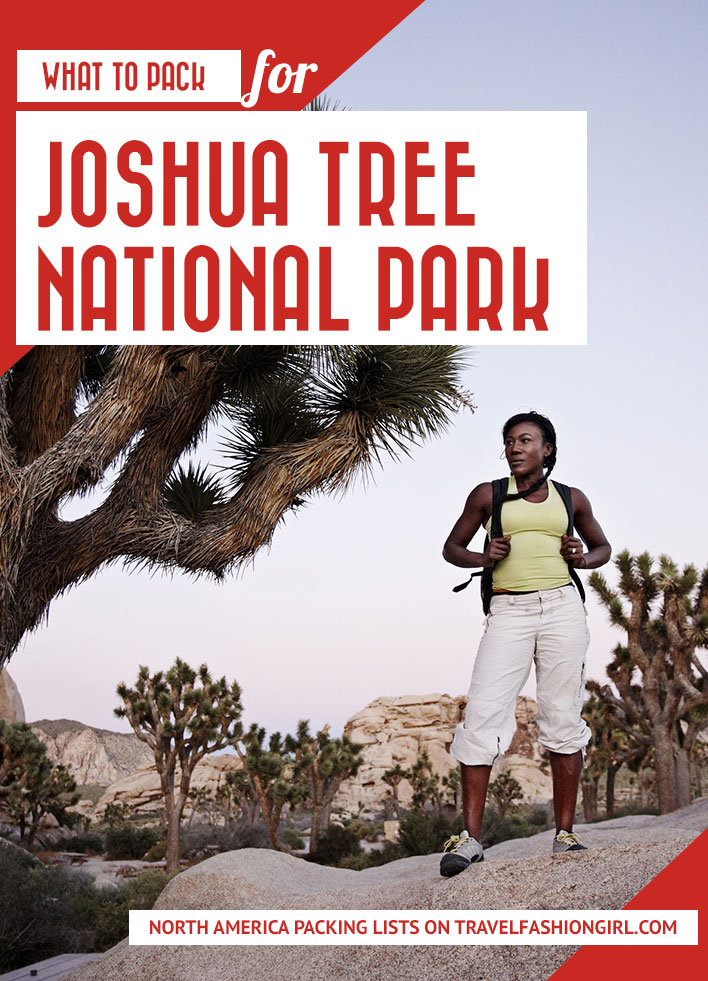 ---
We hope you found this post on what to wear in
Joshua Tree National Park
helpful. Please share with your friends on Facebook, Twitter, and Pinterest. Thanks for reading!
---