Support TFG by using the links in our articles to shop. We receive a small commission (at no extra cost to you) so we can continue to create helpful free content. We earn from qualifying purchases made to the featured retailers. Thank you, we appreciate your support!
It's travel time, but you're worried about being disconnected from the world and are wondering if you should bring your laptop or not. We asked TFG readers their thoughts and here's what they had to say about traveling with a laptop!
---
Travel with Laptop Tips
---
Table Of Contents
Travel Fashion help! Reader asks:
Curious, I am going to Ireland for 12 days next month. I am conflicted on taking my laptop. This trip is a vacation so I would like to be disconnected in some ways but I am also concerned I will get there and regret not bringing it. What do you all normally do on a vacation?
Laptops are heavy, and they add one more thing to worry about while you're on vacation. But we're so used to having all of our technology available to us and some of us are uncomfortable traveling without a laptop.
Want the ultimate guides for packing light? Read our Pack Light Stylishly book to get started and see our packing tips, and take our master class if you're ready to Stop Overpacking!
The Case for Dumping Technology
While tablets and phones make for a great alternative to a tablet, some TFG readers are firmly in the "no technology camp."
These TFG readers say leave the technology at home to avoid the temptation to "check in" with work and avoid all of the hassle that comes with bringing electronics—like worrying about forgotten, displaced, and stolen devices.
Not to mention the extra weight and having to take all your electronics out at security checks. One TFG reader shares, "The hassle of taking it out at security checks and the extra weight is not worth bringing it. It's a vacation! Leave it behind!"
Most importantly, many TFG readers encourage unplugging. One says, " Leave it behind and experience freedom! I traveled for 16 days last fall completely disconnected and it made a huge difference. Plus, it's one less thing to worry about."
Another reader adds that there is "so much to see, you won't want to miss it."
TFG's editor agrees: if you don't need it, leave the laptop at home! Below you'll find alternatives to traveling with a laptop, then suggestions on how to manage if you DO need to bring one.
Need to bring your laptop? Check out the best laptop backpack suitable for your needs!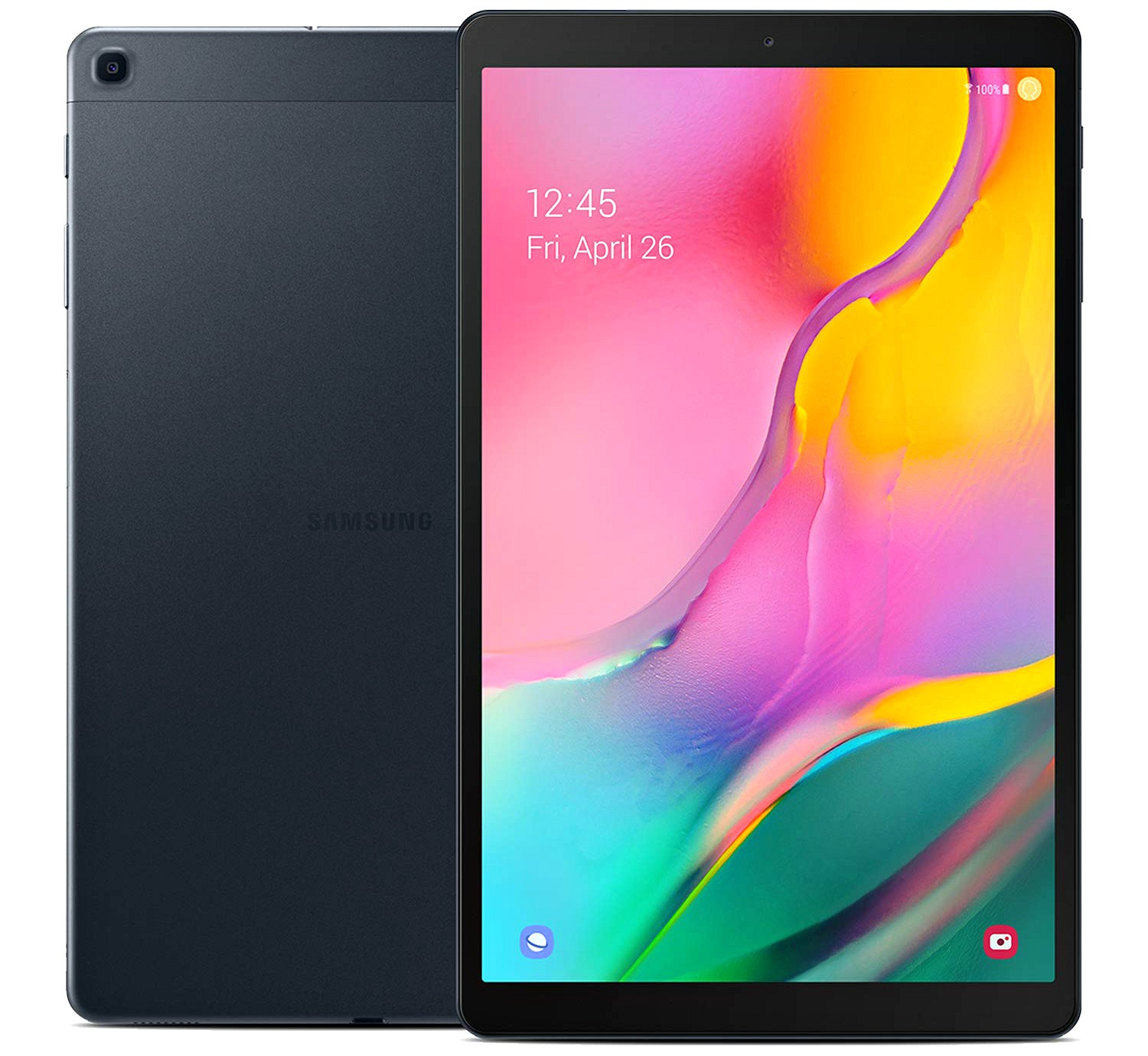 Laptop Alternative: Travel Tablet Only
You can do virtually anything on your tablet that you can do from a laptop that includes blogging, filming, video and audio editing, graphics and web design, writing—basically anything you're planning on doing.
With a few small exceptions for those who code, create intricate designs or work on programs that aren't yet on a tablet, anyone who travels can have a full computer but save on the weight limit and space by using a tablet.
When it comes to outfitting your tablet as a computer you need to take into consideration what you're planning on doing with your tablet when you're on the road, and what kind of tablet you have.
Seriously, you can do anything.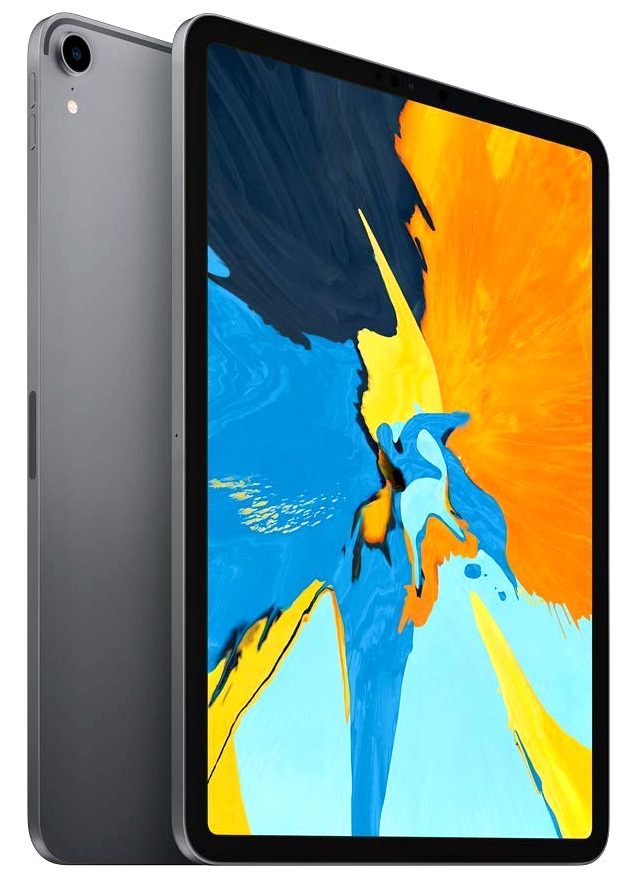 TFG Reader Top Choice: iPad
Apple products seem to be the most popular choice for TFG readers, with many opting to travel with an iPad or iPad Mini.
One TFG reader shares, "I bring my iPad mini just in case I want to check emails or do any web browsing. I can do that on my phone, but sometimes I like having the larger screen."
Stay connected to the rest of the world while you explore it. The iPad offers virtually everything a laptop would give you but it's smaller and lighter. Another reader shares, "Love my iPad to take on vacay. I use it for journaling, reading, watching movies on the plane, and if needed, texting, checking email."
It's not only good for short trips but can make a real impact on longer trips too. One reader shared that her iPad worked perfectly on an 11-week trip and she "didn't miss carrying around the laptop."
For the same kind of functionality as an iPad one reader shared, "I got a Microsoft Surface Go for my eight-week trip. About the size of an iPad Pro. Plus keyboard as I hate to type on a screen. I am really glad I had it because I don't like to do everything on my phone (especially type!)."
To determine whether a laptop or a tablet is best for your travels, please read this post to learn the pros and cons of each!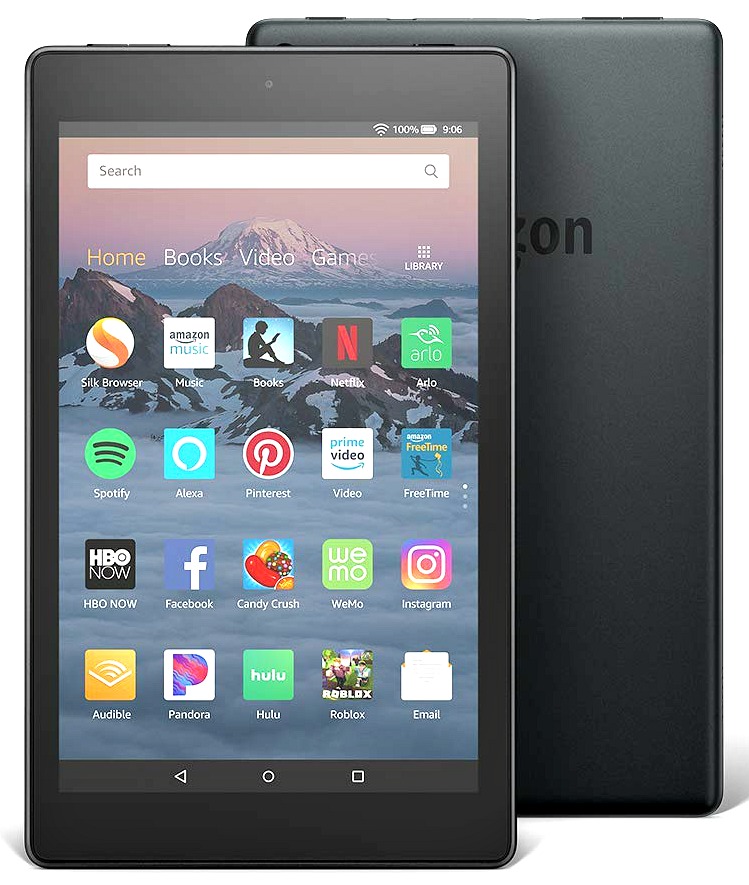 Something Simple for Entertainment: Fire HD
If your technology dreams include more than simply checking email and surfing the net, then a tablet like the Fire HD 8 Tablet will serve you perfectly for your trip.
One TFG reader shares, "I like to take my Kindle Fire to keep the connection when I need it, but it's small enough it doesn't hinder me."
Under $100, this 8-inch tablet can load all your favorite apps so you can be connected while you travel without being tied to a laptop. You can also do a tad bit of work like check your emails (if you absolutely need to). You can read, watch videos, and surf the net without being overly connected.
One TFG added that she travels with both an iPad and Kindle, "I like this combo because I often want to use internet to make travel arrangements, but I also like to read without being connected."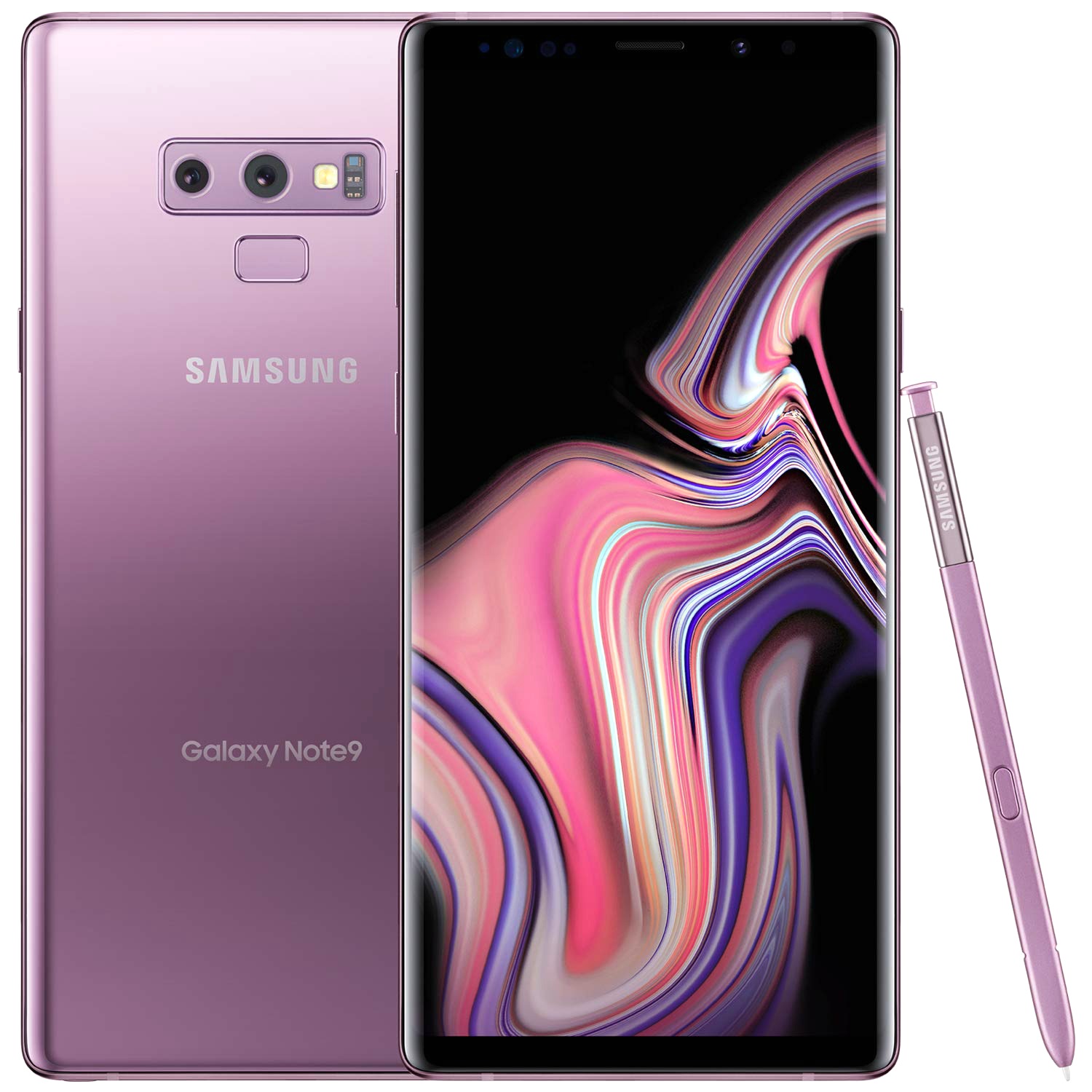 Laptop Alternative: Travel Smartphone Only
Some TFG readers shared that they preferred to travel phone-only, instead of bringing along any additional devices.
One TFG reader shared that they take only their smartphone because, "I can keep connected with email, Facebook, take pics, listen to music, read books, jot notes, whatever."
Turn your tablet or phone into more with the below accessories:

Jelly Comb B003S 3-in-1 Foldable Keyboard
Bluetooth Keyboard
If you're traveling tablet-only, but write, blog or journal, you probably want something slightly more powerful typing-wise, so a Bluetooth keyboard is in order.
While it's Amazon description specifies that they've built the Omoton Ultra-Slim Bluetooth Keyboard for Apple products, I can confirm that it works on both the iPad Pro and an Alcatel Android tablet.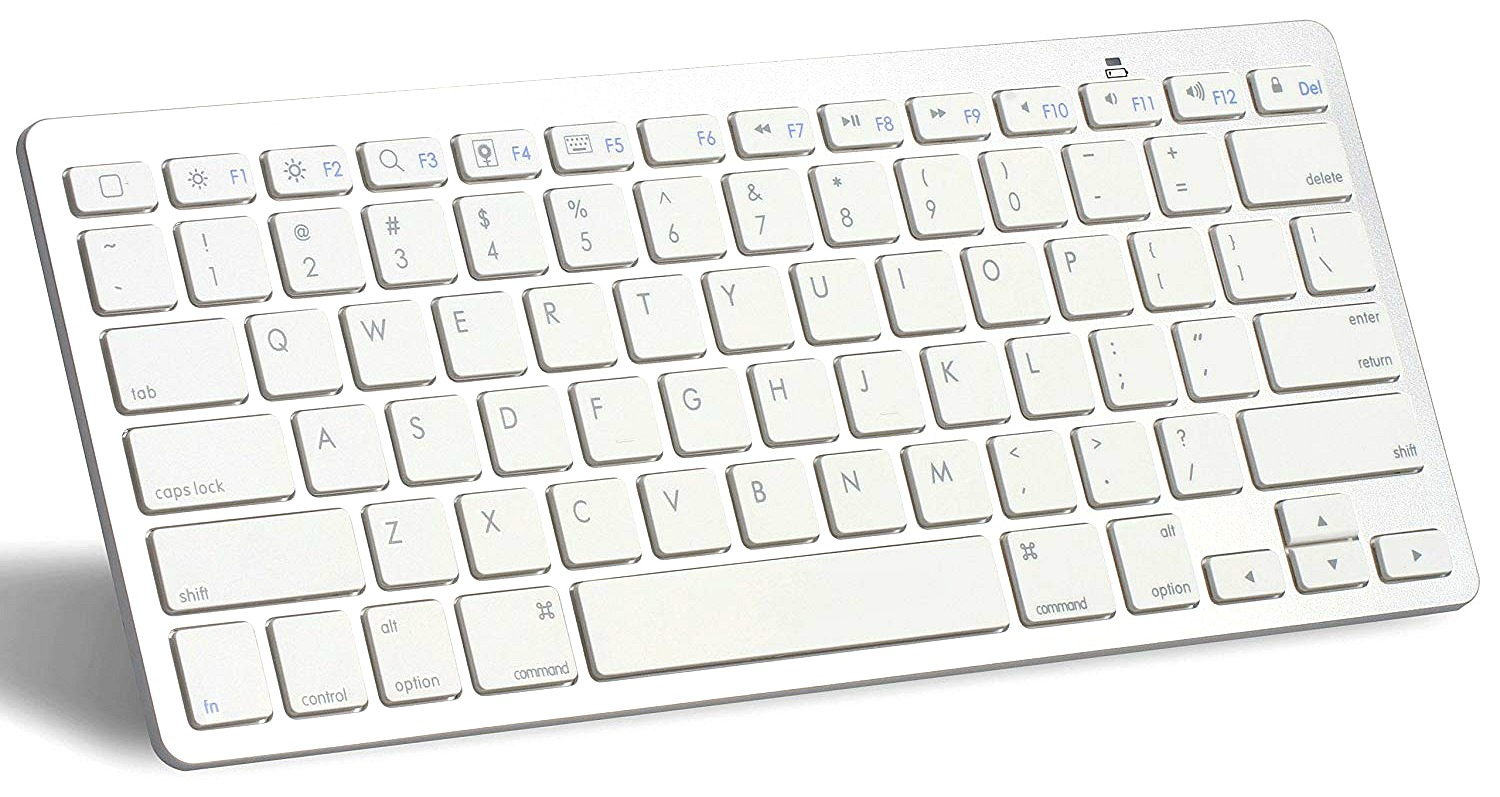 Omoton Ultra-Slim Bluetooth Keyboard
It's a great travel keyboard because it's a mini keyboard, so it takes up only a small space and is super light. It runs off two AAA batteries and it's durable—I've been using this bad boy for the last two years and it's still up and running.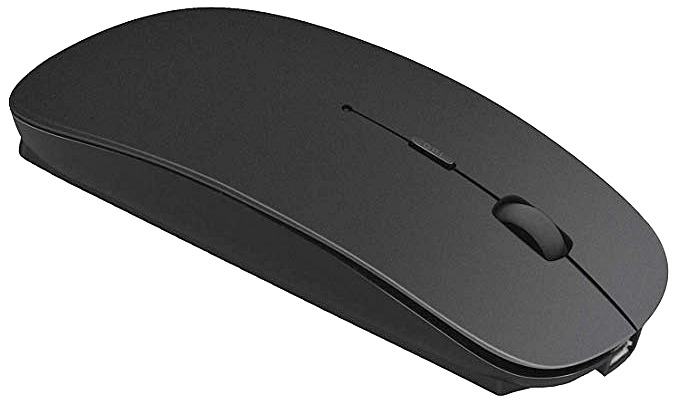 Shop Slim Rechargeable Bluetooth Wireless Mouse
Wireless Mouse
Much like using the touchscreen keyboard on your tablet, you might want something more comfortable to click like a wireless mouse.
This Slim Rechargeable Bluetooth Wireless Mouse is tiny and perfect for a traveler. It has a built-in battery that's rechargeable via USB so it's easy to take on the go with you. And it has an automatic sleep function so there are no wasted batteries!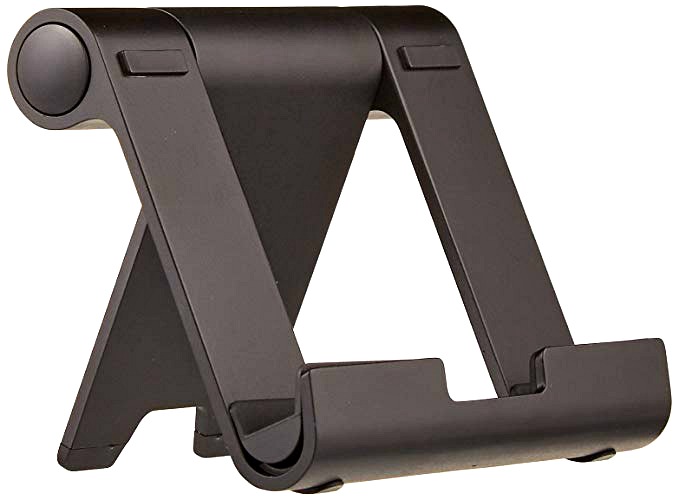 AmazonBasics Multi-Angle Portable Stand
A Portable Stand
If you're trying to use your tablet as a laptop, chances are you don't want to be relying on a table to hold it up. In that case, a small stand like the AmazonBasics Multi-Angle Portable Stand is perfect.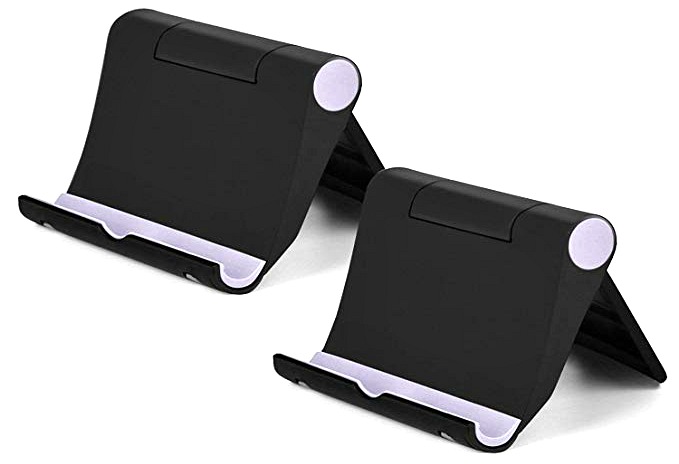 You can get a similar experience if you're traveling phone-only and want a stand to set your device on. One like the Cell Phone Stand Multi-Angle is great to prop up your phone while you're watching a quick flick in bed after a long day of exploring.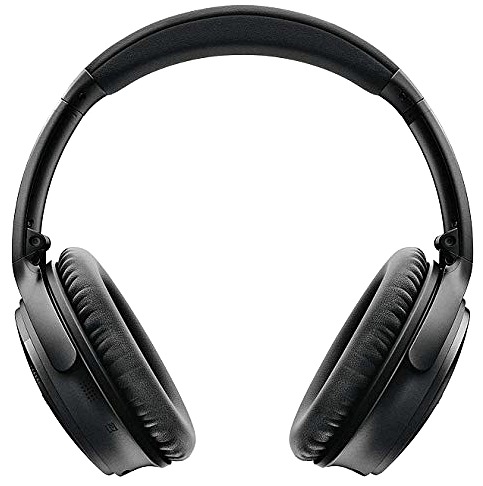 Bose QuietComfort 35 II Wireless Bluetooth Headphones
Noise Canceling Headphones
Noise canceling headphones are especially nice on a busy, bustling airplane when you're trying to relax and watch a movie.
Bose QuietComfort 35 is the top choice for TFG readers. While they are definitely pricey, they're well worth it. Comfortable with exceptional sound quality, these will make your traveling entertainment experience exceptional.
Looking for the best Noise Cancelling Headphones? Check out TFG reader top picks!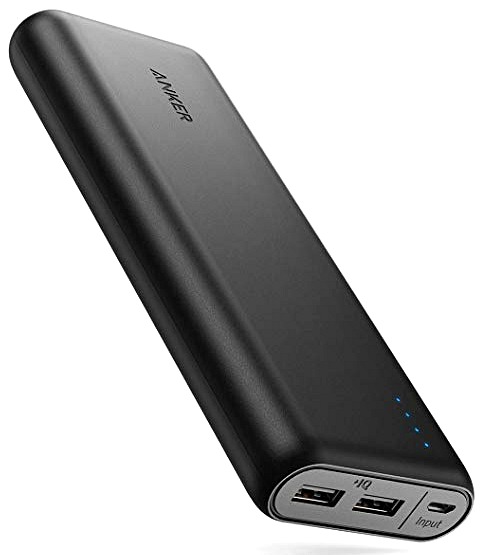 Anker Portable Charger Anker PowerCore 20100mAh
Battery Pack
Don't let your device battery run out while you're headed from point A to B. TFG readers love the Anker PowerCore 20100 because it provides multiple charges, perfect for if you run out of juice on a long trip or simply forget to charge your device.
Find out the best portable power bank chargers for travel!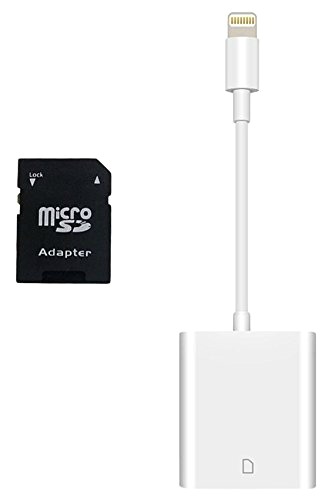 SD Card Reader, Digital Camera Reader Adapter
If you want to bring your laptop to save photos
One reason travelers like to cart along their laptop is because they can upload their photos at the end of an exciting day full of sightseeing and amazing Instagram shots, so they can start again tomorrow and take more.
While this is a legitimate concern, TFG readers chimed in with a few solutions to that. Some readers recommended using Google Photos or another cloud drive and uploading nightly directly from your phone (when connected to WiFi).
Another reader shared how they use Dropbox to save photos while they travel, "Connect your phone to Dropbox and it will upload whenever you're near WiFi (make sure your phone is set to do so). I take a note pad with me and write notes daily—places I've been, seen, thoughts, observations, prices, tips… and deal with it when I get home. I have learned to BE in the moment, and I know my husband gets irritated if I'm on social media instead of being "with" him (he's right, it's rude)."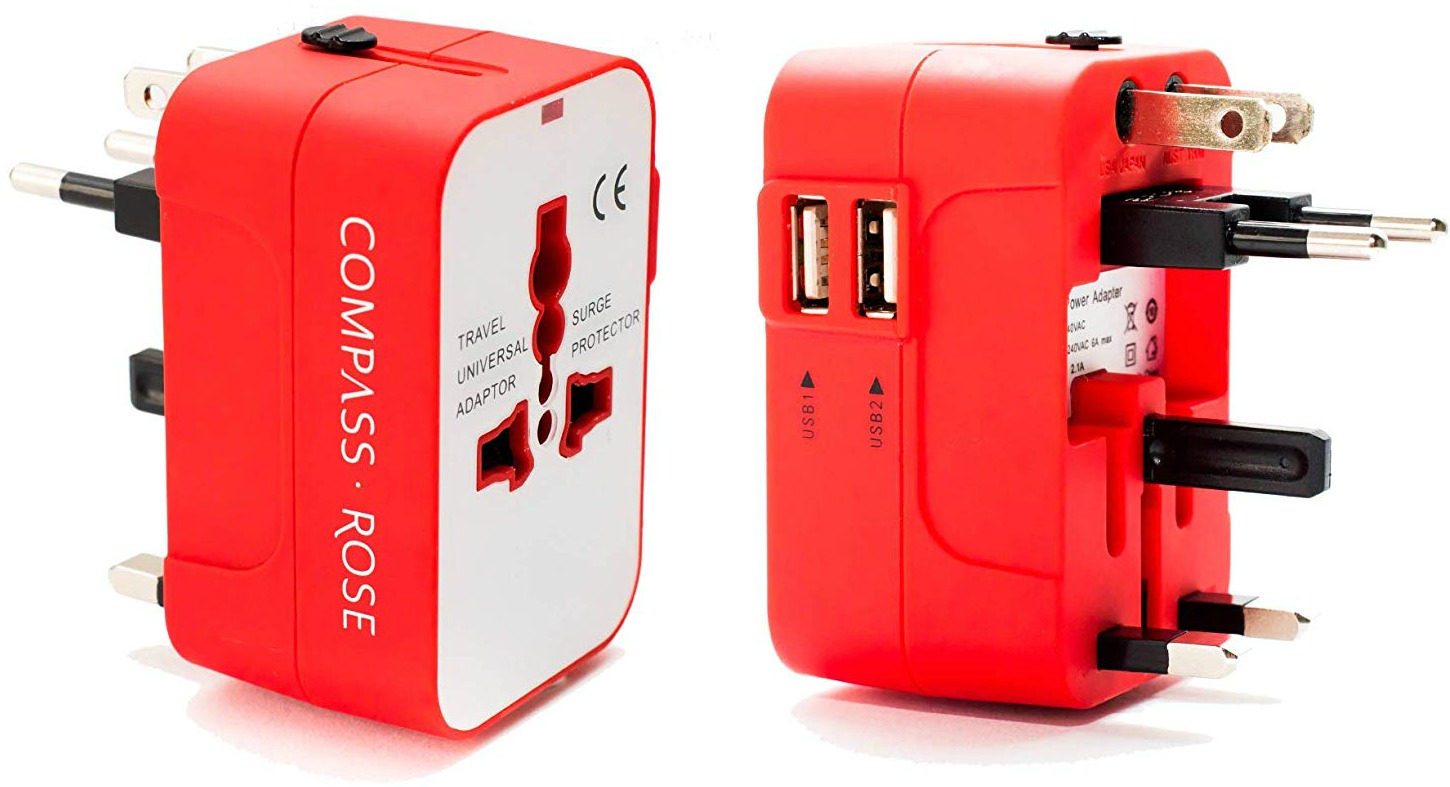 Travel Adapter
Charging your device in other countries can be a challenge if you don't have the correct wall plug, but the Compass Rose Travel Adapter was made exactly for that.
This bright and memorable adapter (red, so you won't forget it) can charge up to three devices in over 150 countries!
Read this easy guide on voltage converters vs travel adapters for a simplified explanation!

The Case for Traveling With Your Laptop
Whether you travel with your laptop or not is a pretty personal choice, and a lot of the time it's driven by whether you actually can leave it at home.
While many TFG readers advocate for leaving your laptop at home and bringing an alternative or nothing at all, they also acknowledge the fact that's it's highly situational. Some of us have to cart around our laptops around the world for work.
As one TFG reader points out, it depends on your job. "I only bring my laptop if I'm going to work. I bring my tablet otherwise, and find it's enough to write, entertain myself, and check email or the web."
One TFG reader shared that they purchased a Chromebook for long-term travel because, "It is very inexpensive and is indestructible—made so well you can drop it, and I have. It still works great."
But if you absolutely need to bring your laptop, TFG readers had some tips to share.
If your work travels with you, check out this packing list for digital nomads!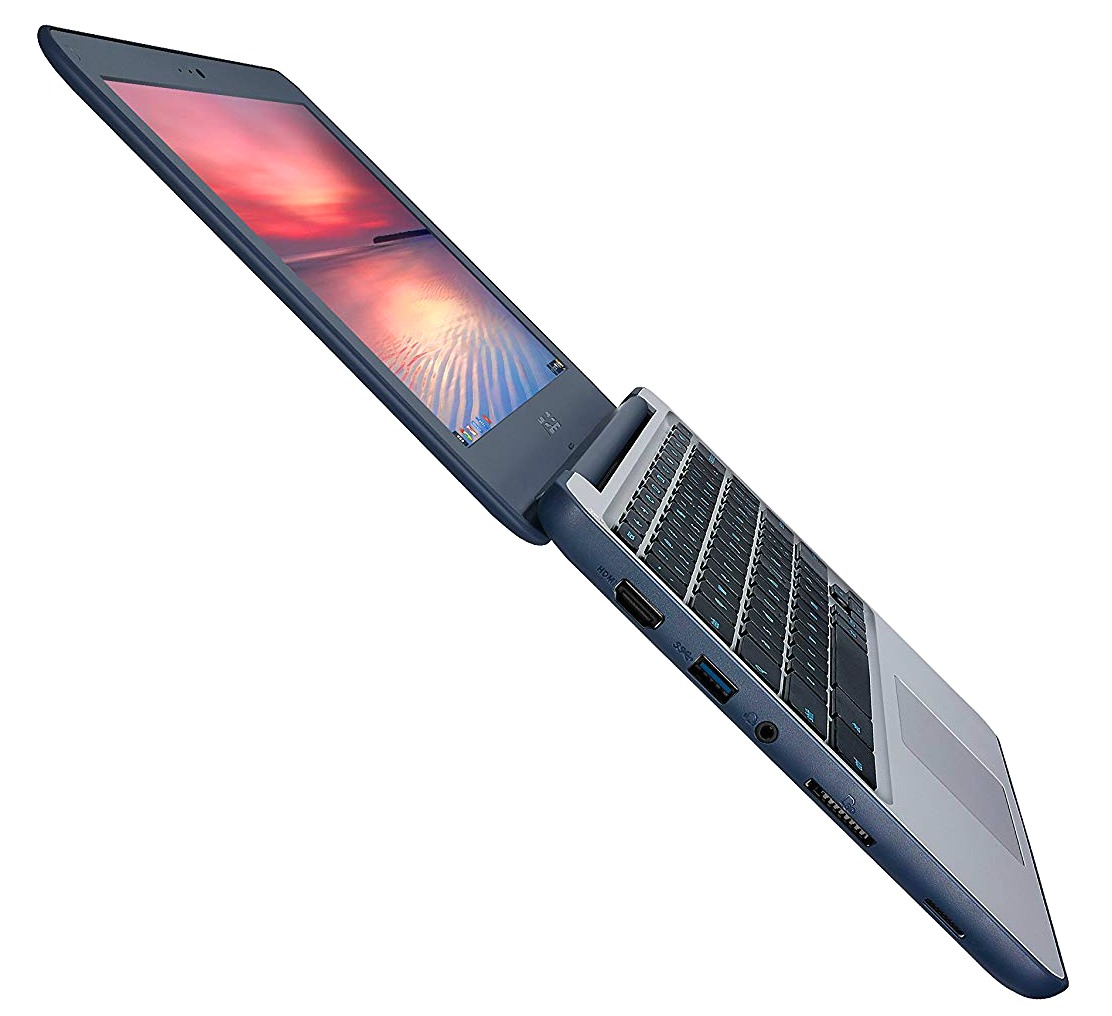 Asus Chromebook C202SA-YS02 11.6″
Limit Your Laptop Time
Some of us have to work on vacation—while it's a huge bummer, ultimately it's a reality. One TFG reader who is a travel agent said that she has clients traveling at any given time. "I have to be connected but I still try to put it away the majority of the time and check in once or twice a day."
If your laptop has to come, just make sure you still set time aside time while you vacation. Otherwise, you're just relocating your workspace!
Check out this post on how to protect your laptop when traveling!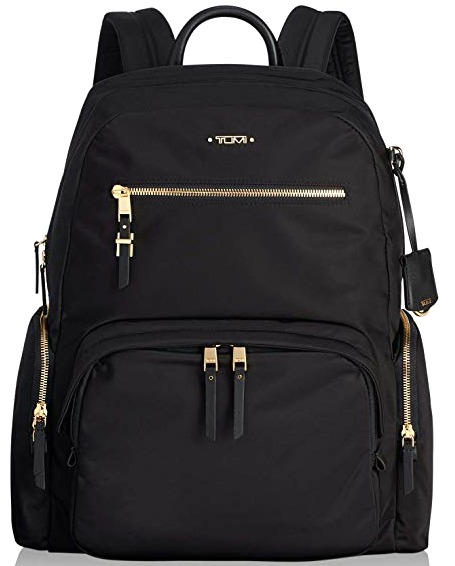 Tumi Voyageur Carson Laptop Backpack
Limit Your Work Scope
Sometimes it's easier to take a few minutes each day to read through emails while you sit in the warm sun on your resort balcony sipping coffee overlooking the ocean view—to save you time later of course.
But, it's important to make sure you're mindful of the work you're doing on vacation. It's probably not necessary for you to start an entirely new project while you're enjoying the Maui sun, but it might be helpful for you to wade through some emails.
One TFG reader shared, "There are times when I must have full access to work. But it depends what phase my deals are in. Sometimes I can go away for a week without it. I often take it in case and then don't use it. I always take my work phone so I can do some email deleting every couple of days. I get more than 200 emails a day when things are busy, and it's easier to do some reading and deleting as I go then come back to literally thousands of emails!"
Traveling with a laptop? Check out the best laptop bags that combine style and functionality!
Negatives of Traveling with a Laptop
Traveling with your laptop isn't all it's cracked up to be, even if you have to use it. If you have the option to leave it at home, here are a few factors that might sway you towards an alternative:
Laptops are not ideal for plane travel. On my last trip, I brought my laptop and ended up with no inflight visual entertainment because my 15-inch laptop couldn't open properly with the seat in front of me folded back. No movies for me!

You also can't download movies or shows from streaming services like Netflix or Amazon Prime to take on the go with you with a laptop—that option is restricted to mobile devices and tablets alone.  
---
What are your tips when taking a laptop on a vacation? Comment below!
---
For more travel trips, please read:
---
LIKED THIS POST? PIN THIS PIC TO SAVE IT!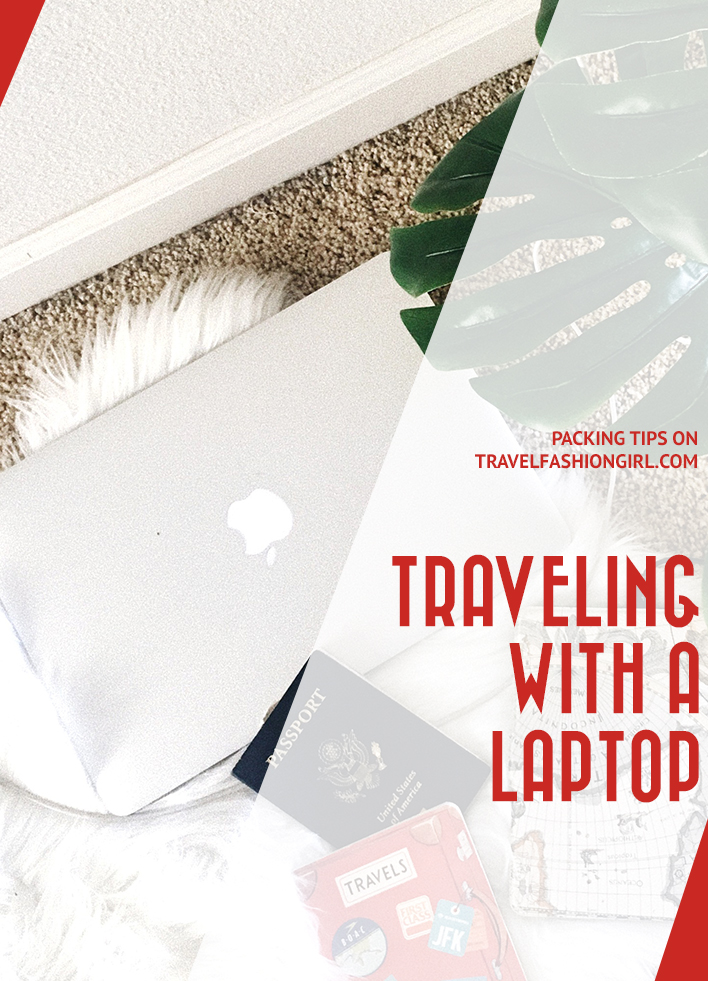 ---
Hope you enjoyed this post on traveling with a laptop or not? Please share it with your friends on Facebook, Twitter, or Pinterest. Thanks for reading!
---