Support TFG by using the links in our articles to shop. We receive a small commission (at no extra cost to you) so we can continue to create helpful free content. Thank you, we appreciate it!
---
Join our community of 500,000 stylish female travelers! Sign up for Travel Fashion Girl's newsletter and never miss a thing!
---
Traveling carryon only is always difficult the first time. Here, a recently retired TFG reader shares her tips on how she successfully traveled carryon only for the first time in Europe. Keep reading to find out her winter packing list, her best travel outfits, and what she wish she'd left behind!
---
The Retiree's Guide to First-Time Carryon Travel
Written by: Cheryl Warren
---
Packing carry-on only for a winter trip is no easy task. It's even more difficult if you aren't used to traveling carry-on only. But there's a first time for everything, and it doesn't have to be impossible.
Just take it from one TFG reader, Cheryl, who did just that. Here, she shares her experience traveling carry-on only for the first time for a winter trip to Europe.
Why Travel Carry-On Only?
There were a few reasons why I wanted to try traveling carry-on only. For one, we would be traveling by train several times and I wanted to be able to maneuver on and off the train quickly by myself.
Anyone who travels by train knows this is not always the easiest thing to do. I also wanted to challenge myself and see if I could make more use out of fewer pieces of clothing.
In December 2017, my husband and I gallivanted through Europe with a stay in London for 21 days on a tour of Christmas markets. If you've never done it—I highly recommend it. I decided to take Travel Fashion Girl's advice and try traveling very light with just a carry-on and a backpack.
Sweater 1 | Longsleeve 1 | Tee 1 | Thermal | Sweater 2 | Leggings 1 | Pants | Leggings 2 | Nightgown | Tee 2 | Longsleeve 2 | Socks | Gloves | Tunic | Vest | Coat | Boots | Shoes | Scarf | Beanie
My European Winter Carry-On Packing List
After reviewing what I wanted to bring, here's what I ended up packing. Everything fit in my carry-on suitcase and backpack!
1 pair of lightweight hiking pants in black

1 pair of pull-on heavy leggings in a black blend

1 pair of heavy leggings in black to wear for dinner

1 long wool/cashmere blend sweater and

1 wool blend sweater to wear for dinners

4 short-sleeve t-shirts in black and grey for layering

2 long-sleeve t-shirts to layer over the short-sleeve tops

1 black long-sleeve merino wool sweater

2 pairs of long underwear

1 nightgown

2 pairs of merino wool socks

2 pairs of short socks

1 coat

1 down vest

1 Buff neck warmer

1 wool toque

1 pair of gloves

1 pair of Kodiak boots

1 pair of running shoes
One of the bigger challenges was deciding what exactly would fit in a carry-on bag and how many clothing pieces I should pack for 21 days.
I started by looking at the weather forecasts. The average temperature in France, Germany, Austria and London was anywhere from minus eight to plus eight degrees Celsius (18 to 46 Fahrenheit).
In Europe, it can be very chilly and snowy in some parts, while more mild in other cities. However, I knew most of the locations I would be visiting would be very cold, potentially with rain, snow, and wind.
Read this winter packing list for Europe!
Pants
I needed to be able to layer, so I knew I needed pants that could accommodate my wearing thermal underwear underneath. I couldn't wear too tight of pants, or it would be uncomfortable to layer. But I also didn't want anything too baggy so that it looked messy.
These are the best thermal underwear for women!
Tops
Next came the tops. I wanted to bring a mix of long and short sleeved t-shirts that I could layer, especially in places where it would be warm indoors. Since this would be a minimal packing list for me, I decided to pack basic tees only that I could easily mix and match and then dress up with accessories.
Outerwear
For outerwear, I wanted to bring both a vest and a coat. I decided on a lightweight down vest and a three-quarter length coat that I could easily squish into a small bag.
Here are recommendations for the best down jacket!
Accessories
For accessories, I decided on my Buff neck warmer, wool toque, and a pair of gloves. I considered bringing a big cozy sweater and hoodie, but ultimately they took up too much space so I left them behind.
For a purse, I brought an anti-theft purse that I also used to store my camera.
Shoes
Lastly, for shoes, I wore my Kodiak boots, which are Canada's version of Timberlands. I also packed a dressy pair of running shoes for days when it was warmer and for dinners out at restaurants.
For a typical cold day, I wore one of my short sleeve t-shirts with a long-sleeve top over it, a pair of long underwear underneath my pants, wool socks, and my Kodiak boots. For outerwear, I would don my vest, my coat with my neck warmer, toque, and gloves.
On the occasional warmer day, I skipped the short-sleeve t-shirt and long underwear, left the vest in my room, and sometimes switched my boots for the sneakers.
What I Would Change
Overall, I think my packing went well! There are a couple of things I would do differently next time. For one, I would leave behind one of the long underwear pairs. I really only ended up needing one pair.
The bigger mistake I made was packing a couple of bulky and heavy items. On the plane and train trips, I wore my favorite Citizens of Humanity boyfriend jeans and my favorite flannel shirt over a short-sleeve t-shirt. They are the heaviest and bulkiest items and don't pack as easily as the other clothing.
The next time I would substitute another good quality pair of heavy leggings for the jeans. On long flights, jeans aren't always the most comfortable, so they weren't the best to wear for transportation days.
Here's what are readers voted for the best leggings for women that travel!
What Worked
Ultimately, everything worked out well for this trip. I'm sure you are wondering and yes, I wore everything, and yes, I had enough. However, we did have to wash underwear once and send out laundry at one of our hotels.
Would I do it again? In a minute! This was my first time traveling this light but I loved how easy and versatile it was. I am now converted to a carry-on traveler.
It was so nice not having to lug around a giant suitcase, especially when we were moving around by train from city to city. Traveling carry-on only let me focus on my trip and less on what to wear and how to tote it around. Thank you, Travel Fashion Girl!
Think you can't travel carry-on only? Read this!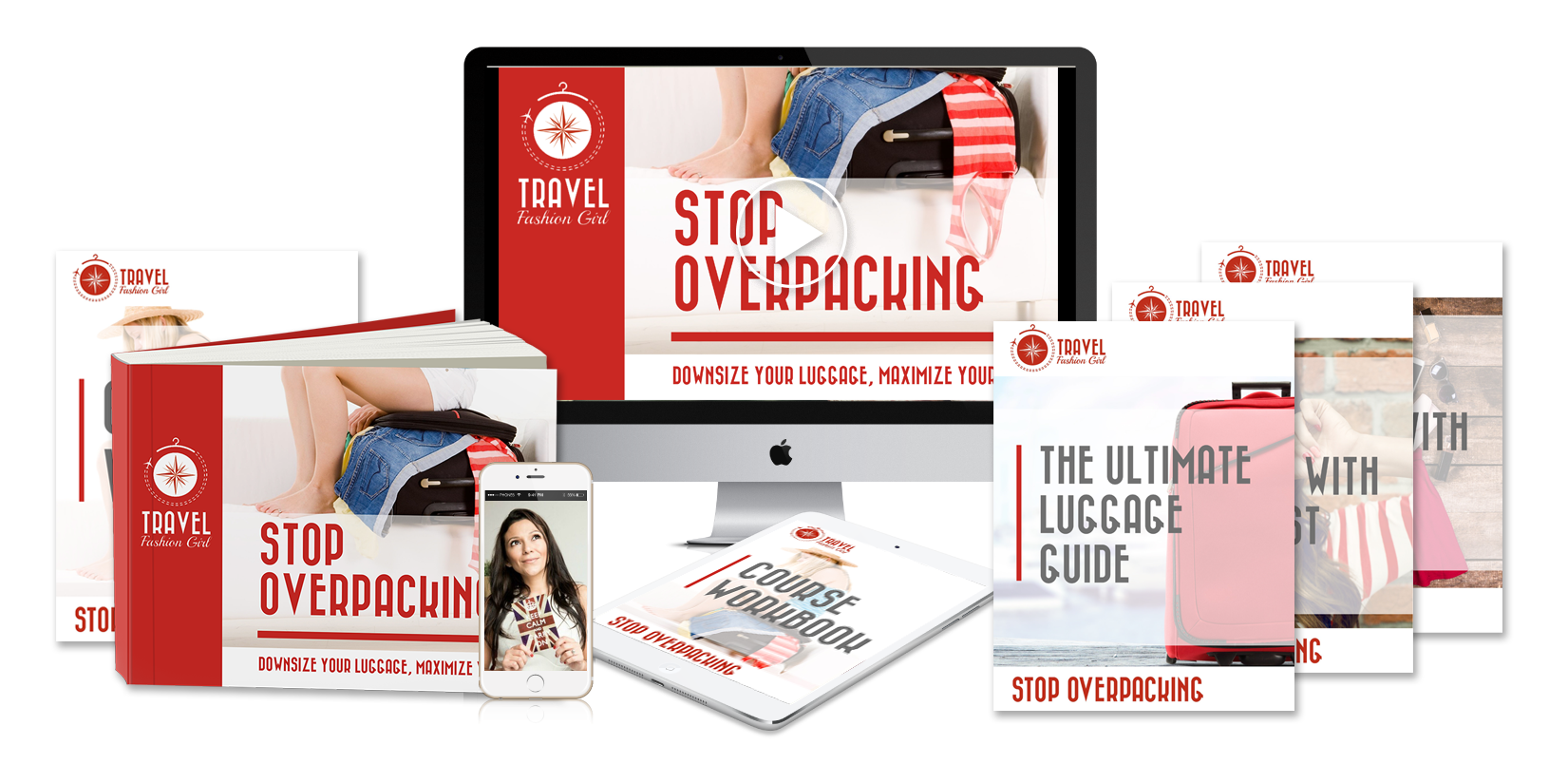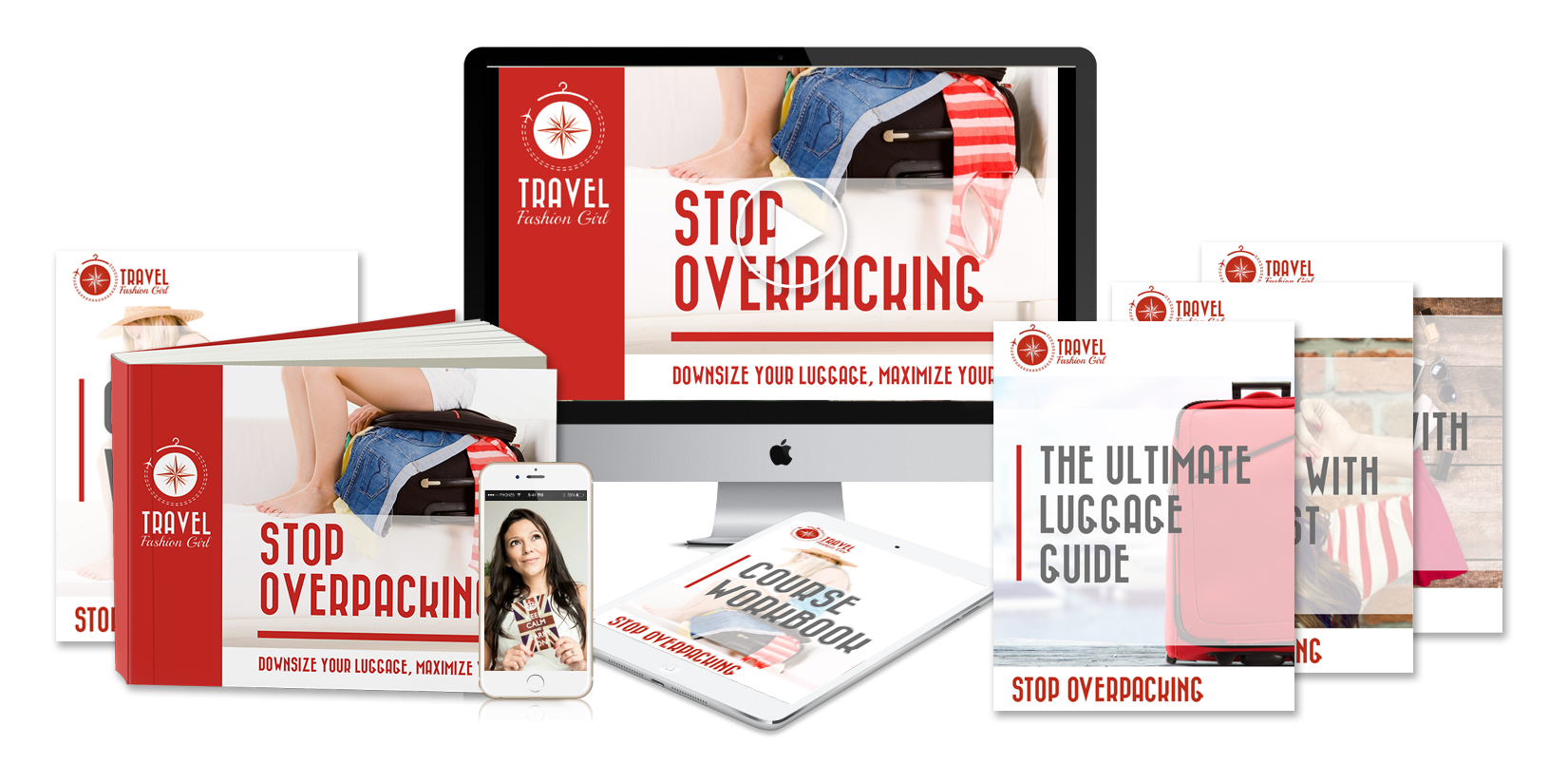 And for every single trick in my packing book, read my full course "Stop Overpacking". I created the STOP OVERPACKING program to teach you my exact packing process. Every secret, every detail, nothing is spared.
Learn more about Stop Overpacking here!
---
Do you have any tips to add to this retiree's guide to carryon travel? Share in the comments below!
---
For more packing strategies, please read these posts:
---
LIKED THIS POST? PIN THIS PIC TO SAVE IT!
---
I hope you liked this post on the retiree's guide to first-time carryon travel. Please share with your friends on Facebook, Twitter, and Pinterest. Thanks for reading!
---
Author Bio: Cheryl Warren is from Calgary, Canada. She is newly retired, and currently working at finding her way through a new way of life. Follow her on her blog darlingwhatifyoufly.com where she writes about reflections on life after 60 and beyond, her travels and her life's inspirations.
---