Support TFG by using the links in our articles to shop. We receive a small commission (at no extra cost to you) so we can continue to create helpful free content. We earn from qualifying purchases made to the featured retailers. Thank you, we appreciate your support!
Flying with a CPAP machine? Readers share their packing tips, from best bags to use to accessories and international travel pointers, so you can fly with your device in confidence with this handy guide!
---
CPAP Travel and Packing Tips
---
Table Of Contents
For travelers with sleep apnea, bringing a CPAP machine on airplane trips may seem like a complicated task. While using a CPAP at home might be straightforward, there's a lot to consider when traveling with these important devices. But according to readers, bringing your CPAP on airplane trips is more than doable!
When asked how to fly with a CPAP machine, TFG readers came through with some amazingly helpful tips so you can take yours with you and get the sleep you need to fully enjoy your travels!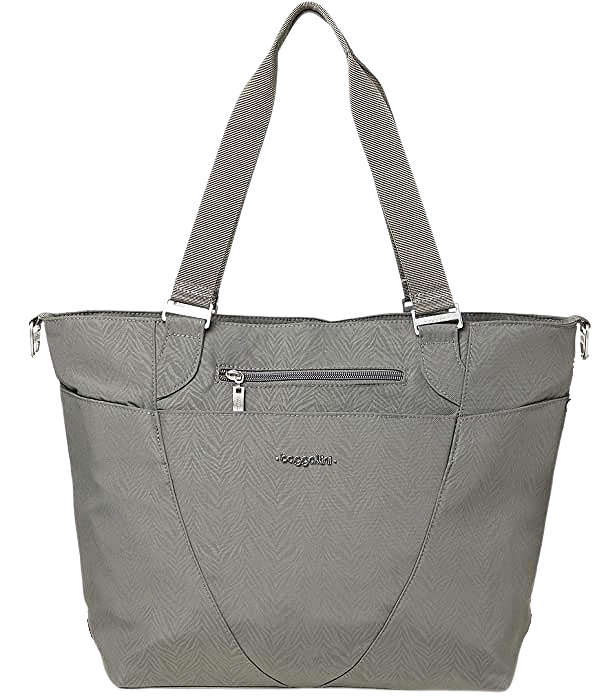 Bring Your CPAP Machine In a Carry On Bag
Because of the risks of lost luggage or rough handling, it's not recommended to check in a bag  when flying with CPAP machines. In fact, TSA recommends carrying it on with you to ensure you aren't without it on your trip. 
And if you're worried about packing space… don't! In the U.S., CPAP machines are considered medical equipment, so they won't be counted as either a carry on or personal item. Most readers suggest packing your CPAP in its own travel bag to save that precious space in your carry ons for your clothing and travel essentials. 
(Note that some international airlines may not accept a CPAP as a medical device, and it will be counted as one of your two carry on allotments. Be sure to check before your trip!)
One reader says, "I have a shoulder bag with a 'medical device' tag that holds just my CPAP and supplies, and it doesn't count as carry on luggage. I put it and my carry on bag in the overhead bin and my small backpack under the seat in front." Another reader adds, "I was just in Africa and through this group found out a CPAP does not count as a carryon. It was a game changer putting it in a small backpack and having more space for purchases!" 
Many readers opt to put their machines in a travel bag with a trolley sleeve so that they can simply slide it over their suitcase and go! The Baggallini Avenue Tote is a great pick, durable and sleek, with tons of pockets to keep your CPAP accessories organized. Take a look at some more of the best travel bags for a CPAP machine here, or review the best backpacks with a trolley sleeve in this post!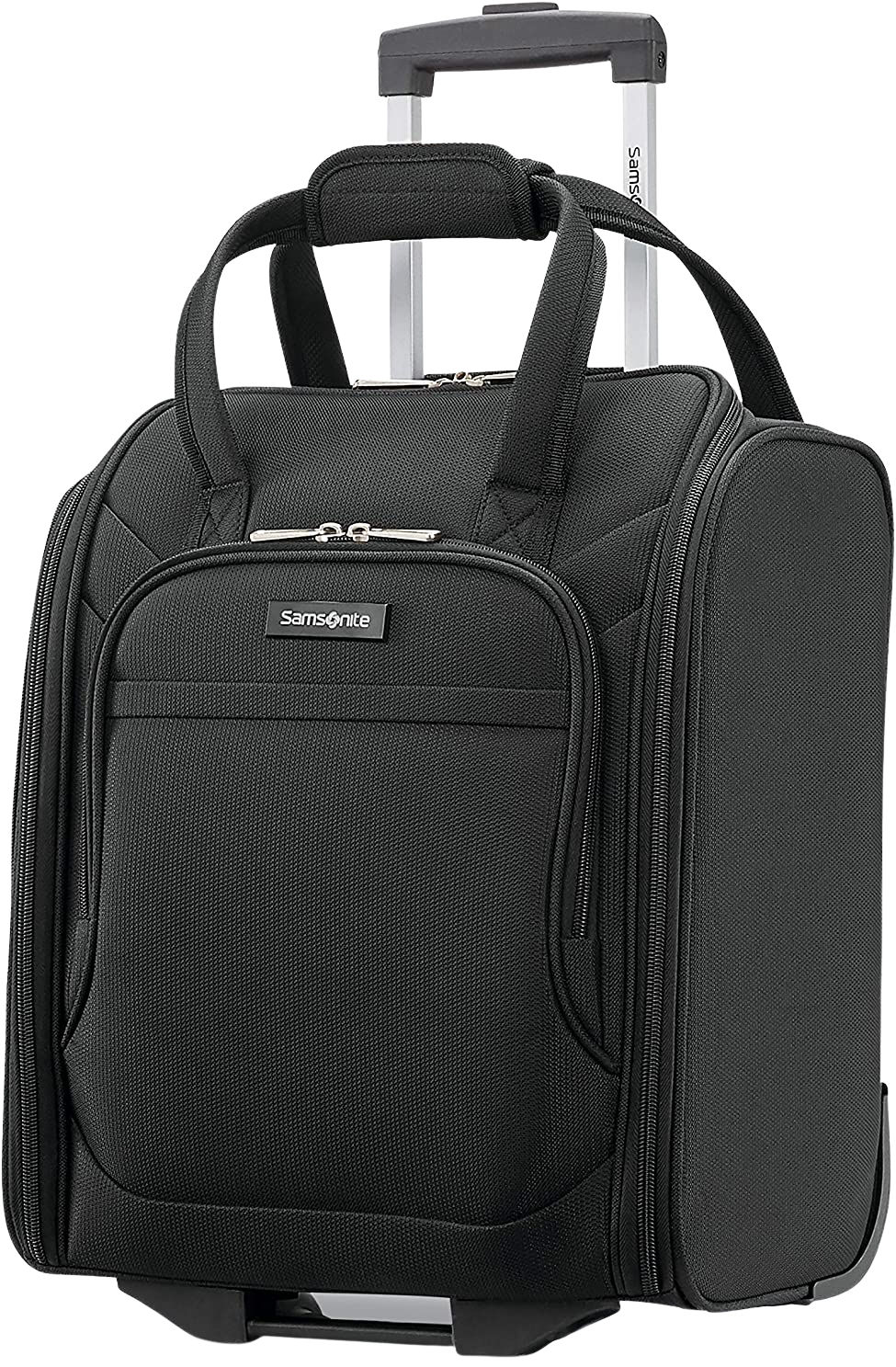 An underseat roller bag is another great alternative. One reader says, "I use a roller personal bag that can fit under the seat in front of me. I tag it as medical and bring a carry on and a personal item. I've never had a problem using a roller suitcase as a medical bag." 
The Samsonite Ascella X Softside underseater is just the right size, easy to maneuver, and will keep your machine and equipment safe inside. For more personal roller bag suggestions, take a look at this post here!
To help you avoid overweight baggage fees, we've rounded up the best lightweight luggage!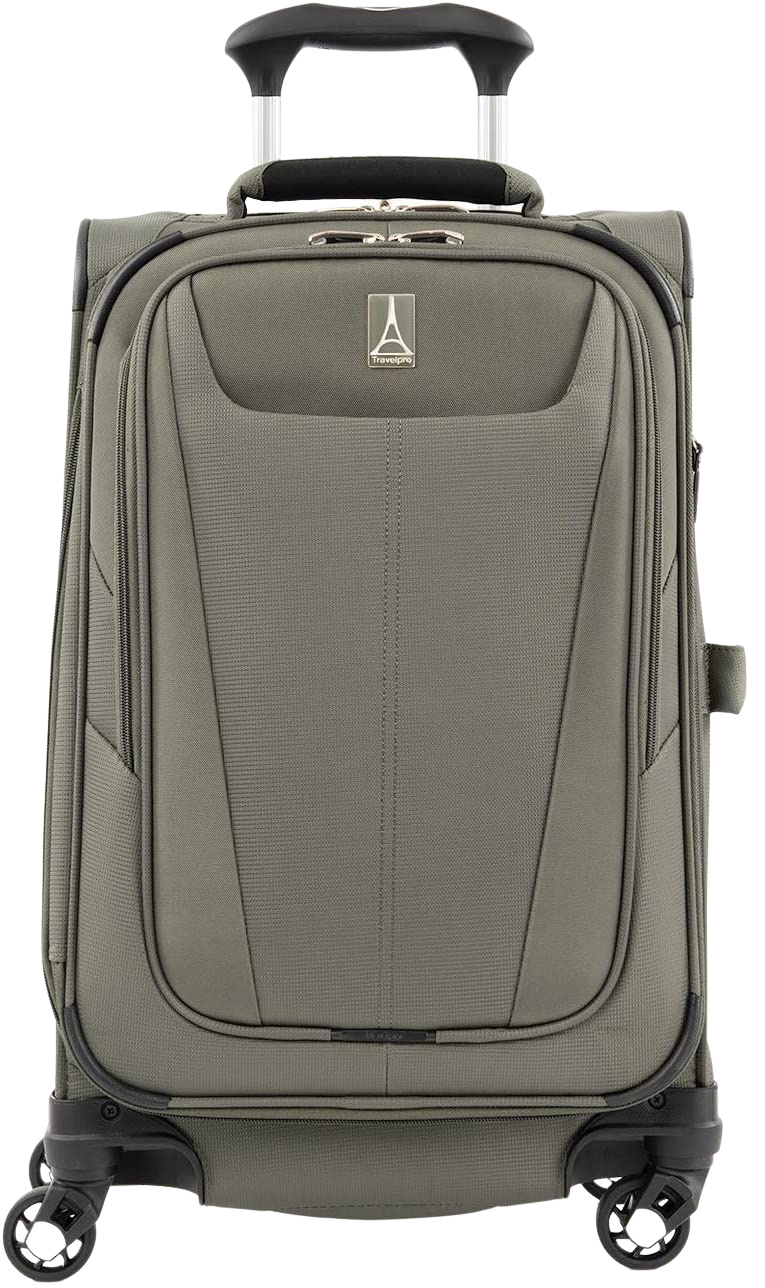 Travelpro Maxlite 5 Softside Expandable Luggage, 21-inch
Or, if you prefer to be minimal and have room to spare, you can always pack your CPAP in your carry on luggage. Travelers love the flexibility yet sturdiness of the Travelpro Maxlite 5 21" softside. It's roomy and easy to open so you can quickly and easily take out your CPAP to be screened by TSA. Find more of the best carry on options here!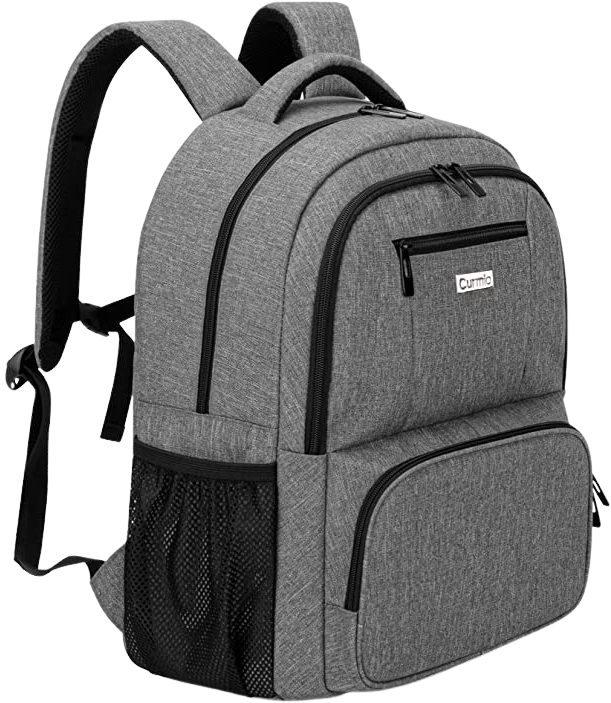 Curmio Travel Backpack Compatible with ResMed
Pack Your Device in a CPAP Compatible Bag
Many companies make CPAP carry on bags that are specifically designed to hold the device along with its attachments. The Curmio backpack makes traveling with CPAP equipment a breeze, equipped with perfectly sized pockets and compartments to store various versions of the ResMed CPAPs. 
Curmio also makes a smaller, compact CPAP pouch that's compatible with the Resmed Mini. If you want to opt for more conventional backpacks, see our category of backpack posts here to find one that will suit your needs.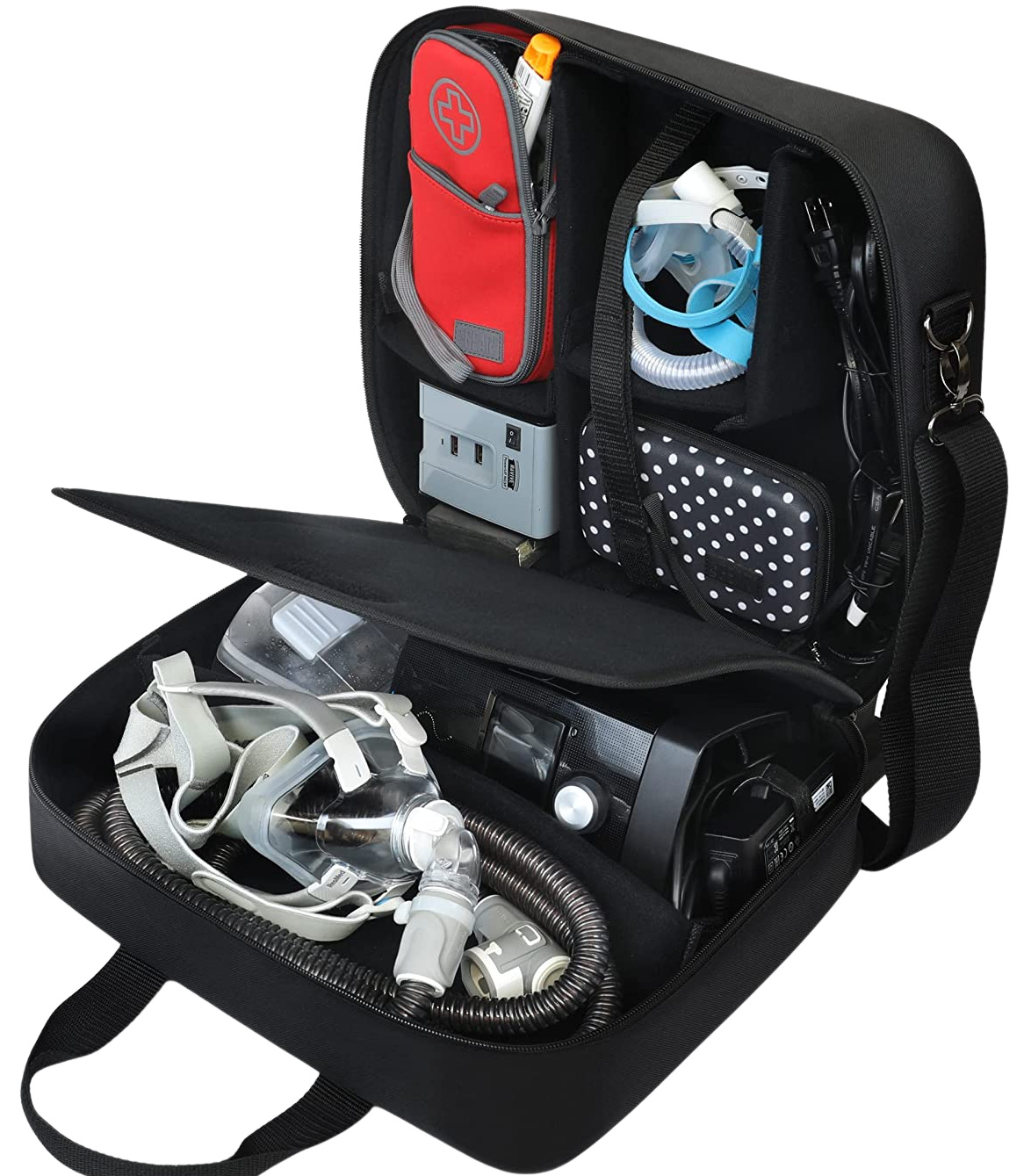 USA Gear CPAP Machine Travel Bag and Carrying Case
As an alternative to a backpack, you could opt for a carrying case. This USA Gear CPAP travel bag has two compartments and is full of handy pockets and pouches to keep everything safe and secure inside. And to make things even easier, it has a trolley sleeve, so you won't even have to carry it through the airport!
TFG has put together the ultimate power outlet guide for determining which plug to use in what country!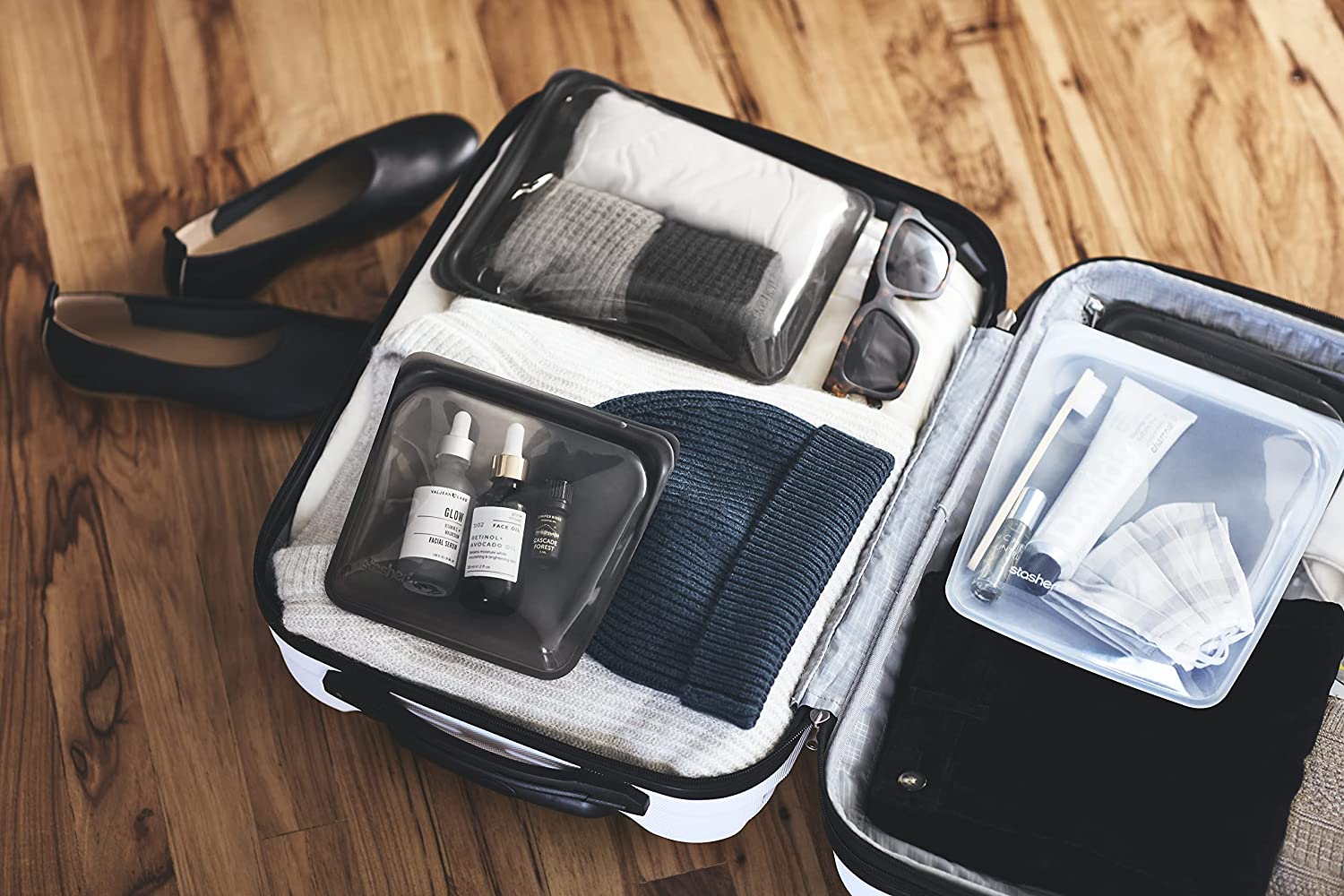 Stasher Silicone Reusable Storage Bag
Store Your CPAP In Reusable Storage Bags
One important tip when traveling with CPAP on the airlines is to bring a reusable silicone bag to keep your CPAP in. According to TSA, you'll have to take your machine out of its carrying case and place it in its own bin (the face mask and tubing can stay in the case). 
And while these bins are very unsanitary, the good news is that they'll let you keep it in a clear bag as it goes through the scanner. TSA actually encourages this, as it's very important that CPAPs are kept in a clean environment. Additionally, if a TSA official needs to do a further examination on it, you can ask them to use a new pair of gloves and a new swab.
One reader says, "Pack the accessories in clear bags so security can see them all without touching them and potentially contaminating them."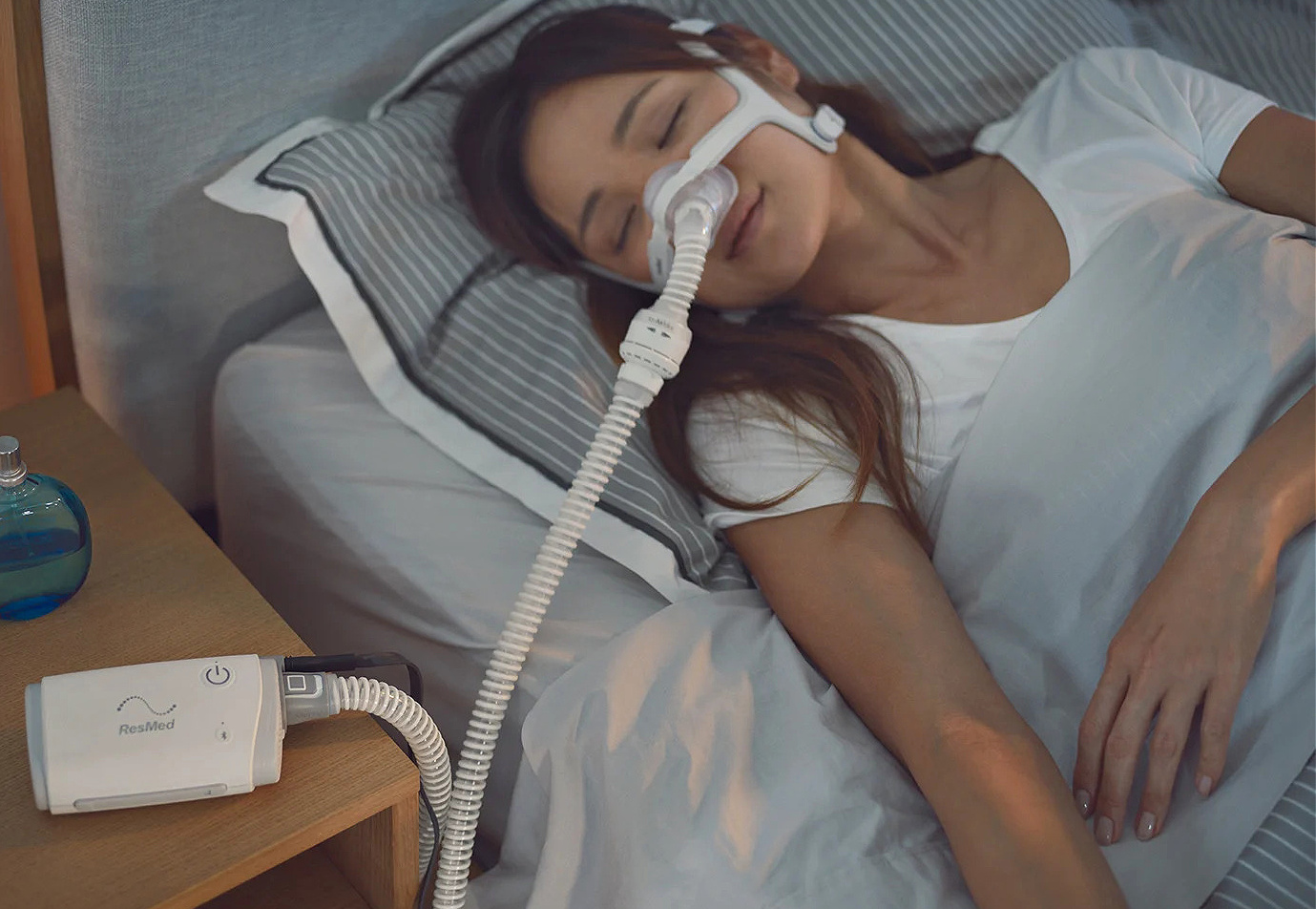 Bring a Travel Size Small CPAP Machine
While CPAP machines can definitely be stored in a bag or luggage for air travel, those standard-sized machines might still be a bit too heavy or large to easily carry through an airport and store on an airplane. If you travel more than a few times a year and are able to invest in one, a lot of CPAP users in the TFG community highly recommend travel CPAP machines. 
A portable CPAP machine for travel is super compact and easy to pack, making it much more convenient when you're on the go. Most will easily fit in your personal item or carry on without taking up too much extra room, but you could always carry it separately, too. 
While it is quite pricey, one reader shares her perspective, "It was worth it to me not to have the big one. The travel-sized one will fit in my backpack, so no extra bag," and another says, "If you can afford it, a travel size CPAP is the way to go. I have a ResMed mini, and it works wonderfully for me." 
The top recommendation among readers for the best CPAP machine for travel is, overwhelmingly, the ResMed AirMini. The smallest on the market, it doesn't require water and connects to an app for customization and tracking. A reader says, "Like a few others, I have the travel ResMed, and it is worth the money even after a few trips. No water is needed, and it literally fits in your hand. Well worth any money, especially if you travel more than once a year!"
Here are the best portable carbon monoxide detector to take with you so you can relax and enjoy your trip without worry!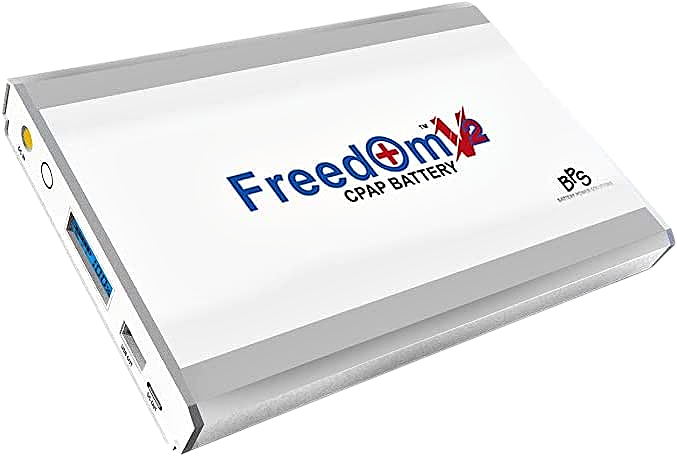 Freedom CPAP Battery Backup Power Supply
Pack Backup CPAP Supplies
Readers suggest packing extra supplies for your CPAP, just in case. It's better to sacrifice a teeny bit of extra space in your luggage than to sacrifice a good night's sleep! 
You won't want to be without headgear, mask cushions, and filters. Plus, a backup battery pack is always great to have on hand in case of power outages or if you'll be somewhere without power for a period of time, like on a camping trip. (Reader tip: you can rent battery packs, too!)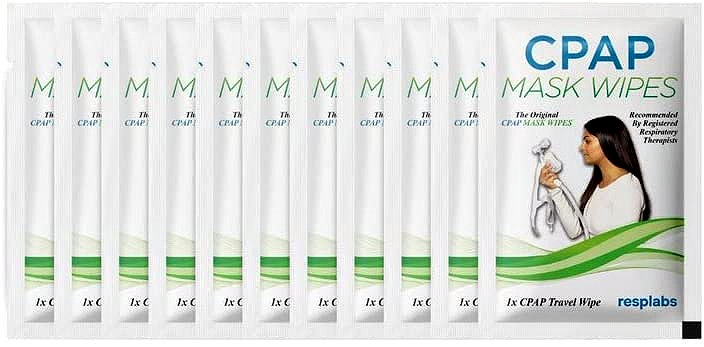 RespLabs CPAP Mask Cleaning Wipes
Readers also highlight the convenience of having CPAP wipes to keep your machine clean without the hassle of using the right water and cleaning supplies that you would use at home. Wipes are quick and easy for cleaning your equipment, but because they're gentle and alcohol-free, they can be used for other items, too!  Having these accessories makes traveling with a CPAP machine that much easier!
Take a look at these travel cord organizer options to make using your devices easier!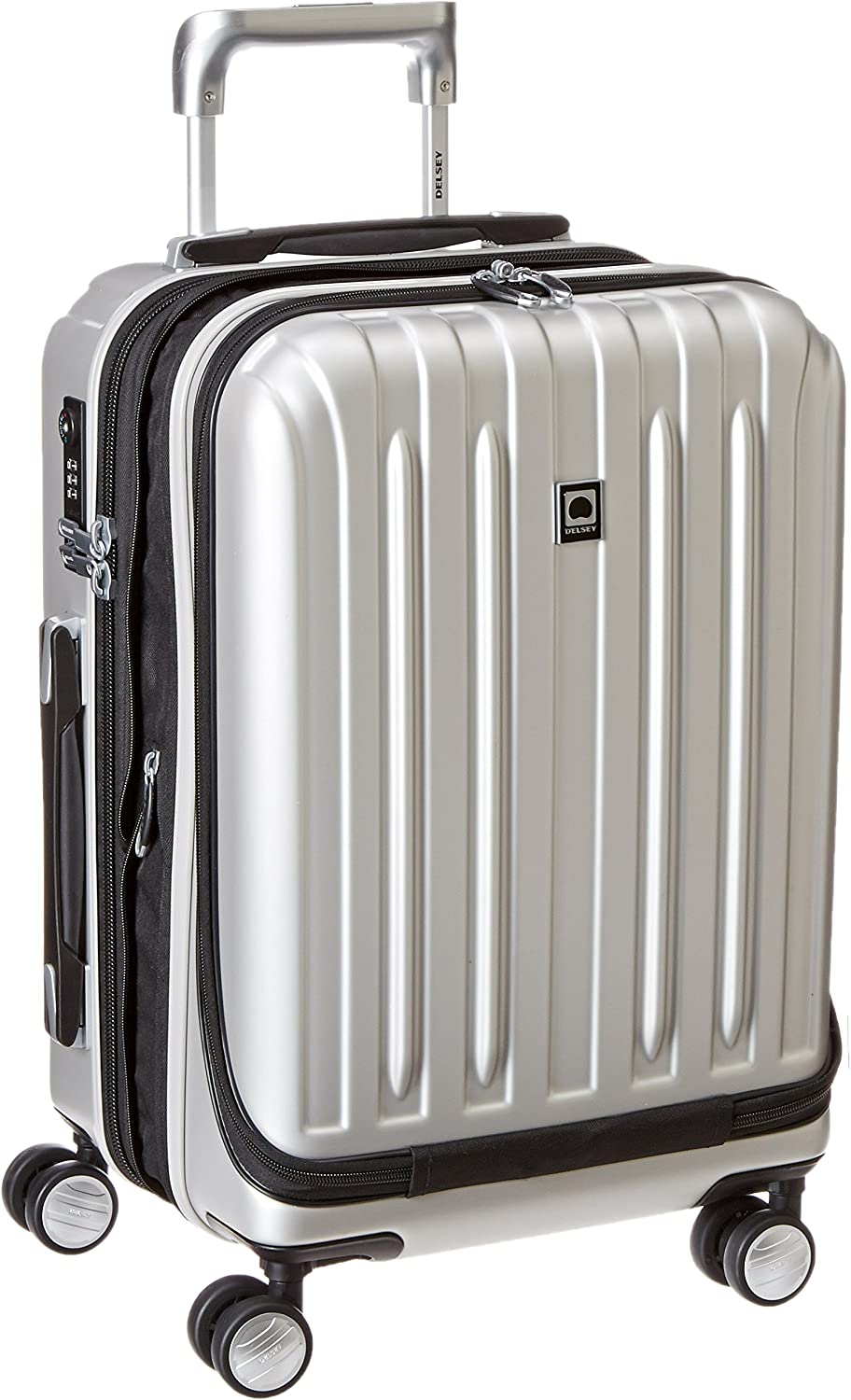 DELSEY Paris Titanium Hardside Expandable, 19-inch
Traveling with CPAP Machine in Europe and Other International Destinations
While not all international flights allow a CPAP device to be exempt from the carry on baggage allowance, it's still very much possible to travel abroad with your machine! Most of our readers have shared that their CPAPs do not count towards their personal items, but some did report that they had to have them packed in their carry on bag. 
While navigating those tight European streets, staircases, and elevators can be difficult with three bags, one reader shares her solution, "I took my CPAP on a trip to Italy, separate from my carry on and personal item. Once I was off the plane, I unzipped the expandable section of my carry on and put the CPAP bag inside, with some rearrangement of the bag contents around it. Consolidating into one bag made it much easier to manage as I made my way to the bus, down the streets, etc." 
Another reader who traveled with a CPAP to France says, "I used a medical device tag from Amazon. It didn't count toward the carry on amount. I had the CPAP, a very small backpack as a personal item, and a small roller luggage for a carry on." 
Some readers traveling with CPAP international to Europe have expressed concern about getting distilled water at their destinations, but one reader assures, "You can get distilled water at any pharmacy in Europe."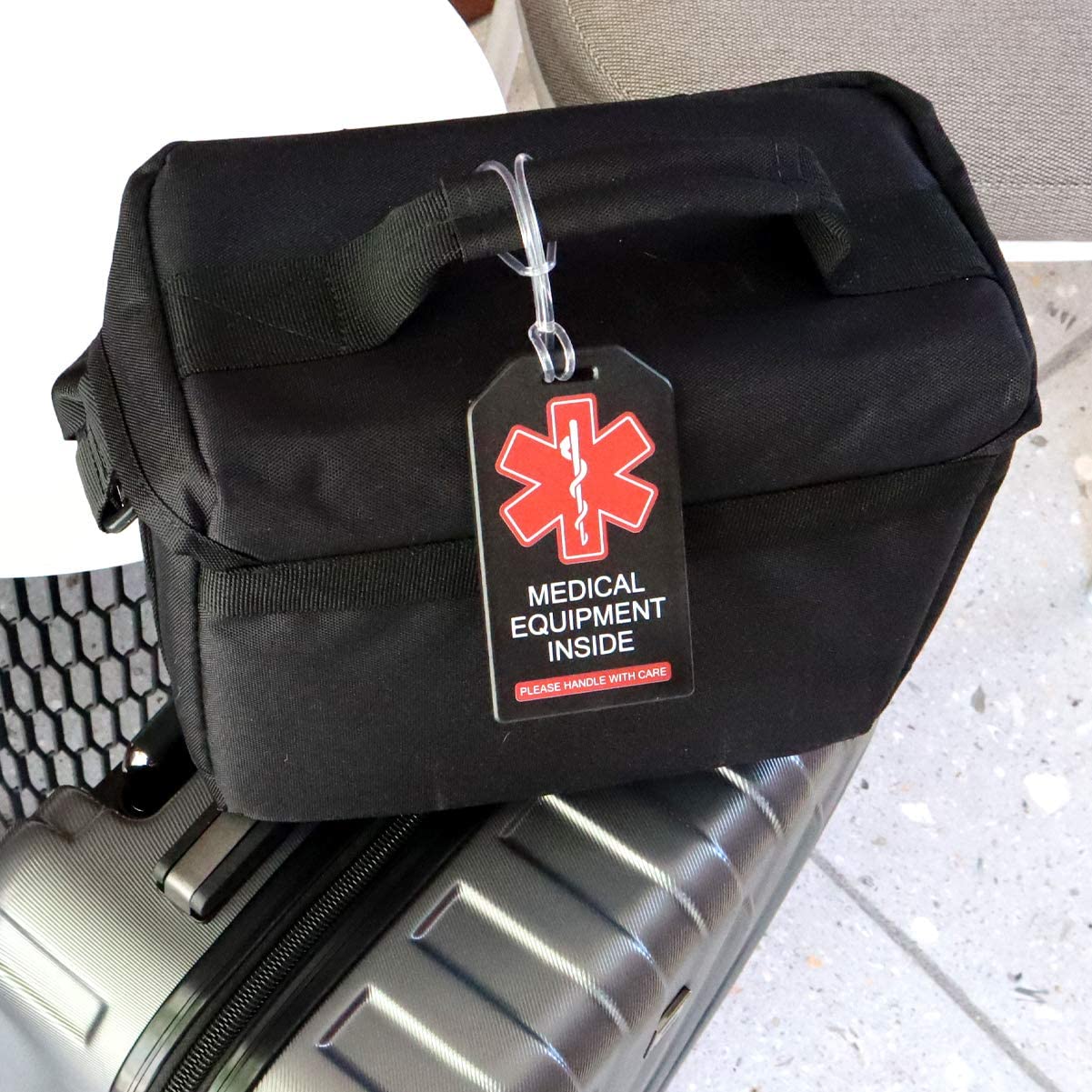 CPAP Heavy Duty Medical Equipment Luggage Tags
More Tips for Flying With CPAP Machine
Aside from the main tips listed above, readers have shared some additional little tips and tricks to make your journey easier! 
Use A Travel Bungee – If your CPAP machine already has its own carrying case and you'd prefer to keep it in that, a fantastic option is a travel bungee that will attach it to your suitcase for convenient carrying through the airport!
Use A Medical Tag

– Readers suggest ordering a

medical tag

for your CPAP's carrying case which can help the TSA scanning process go more smoothly. A reader also says, "It has helped on those 'oversold' flights where they start getting tight on carry on bags." 

Pack the Right Plugs and Travel Adaptors

– Especially if traveling internationally, ensure you have all of the plus and converters needed to power up your device while at your destination. Read this

post

about travel adapters and converters. 

Bring A Copy of Your CPAP Prescription

– Readers recommend having this on hand in the (unlikely) event that a travel official asks to see it.

Keep ONLY Your CPAP Device in the Bag – One reader who is a flight attendant shares a great tip, saying, "Flight Attendant here. You can put your CPAP in its own bag as your medical-exempt carry on item, but anything else you put in that bag MUST be a medically necessary item. No clothes, toiletries, shoes, electronics, etc."
Our Signature Packing Lists are your ultimate guide to packing light!
---
What do you think is the best way to take CPAP machines on airplanes? Share with us in the comments!
---
For more packing tips, please read:
---
LIKE THIS POST? PIN THIS PIC TO SAVE IT!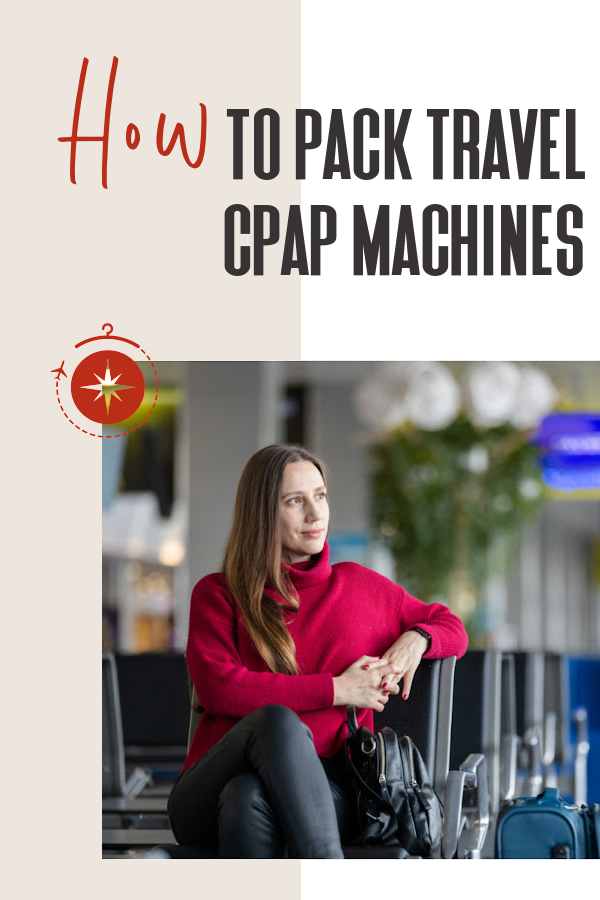 ---
We hope you liked this post on how to travel with CPAP machine. Please share with your friends on Facebook, Twitter, and Pinterest. Thanks for reading!
---