Support TFG by using the links in our articles to shop. We receive a small commission (at no extra cost to you) so we can continue to create helpful free content. As an Amazon Associate, we earn from qualifying purchases made on Amazon in addition to other retailers featured on the blog. Thank you, we appreciate your support!
Wondering what to pack for France? Follow this simple packing list for a stress-free guide for trips between Paris and the Riviera. If you're only going to Paris, read this ten step packing guide!
---
What to Pack for France
Written By: Niki Landry
---
Planning what to pack for France can at first seem intimidating, with Paris being a world fashion capital, the opulent castles in France and the Cote d'Azur a popular destination of the rich and famous.
The truth is that it doesn't have to be intimidating. You can pack a stylish capsule wardrobe fit for France the same way you would for any trip. Look to the locals for guidance, evaluate typical weather, and let your itinerary lead you in your clothing choices and needs.
I've put together a packing list suitable for a typical spring or summer French vacation, taking you from Paris to the Riviera and everywhere in between.
The key to packing for France is to keep your wardrobe classic and minimal, with a touch of laid-back style. I chose a palette of black, blue, pale pink, and white for the majority of the clothing items. With this set of 10 pieces, plus the jacket, swimsuit, and scarf, you can mix and match to create an outfit for any activity.
Use slim packing cubes to save space in your suitcase and travel carry-on only.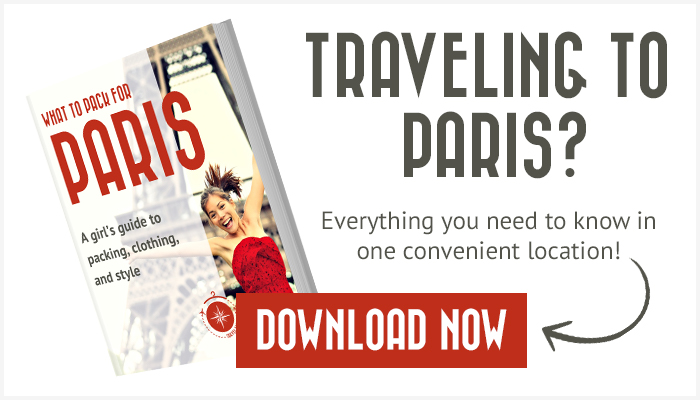 1. Bottoms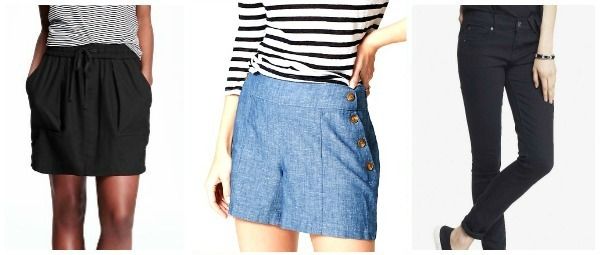 Linen-Blend Skirt / Denim Short / Black Jean Legging
When creating a packing list, I always start with the bottoms. I like to combine a mixture of lengths, colors, and materials appropriate for the destination. I also stick to basic shapes and styles that can coordinate with the most number of tops.
For this trip, a black pair of skinny jeans, shorts at a modest length, and a casual skirt is all you would need. You can dress them up or down depending on the top and shoes chosen.
In addition to these bottoms, I added a gray jumpsuit with a tie waist. Pair it with the espadrilles and jacket on long travel days, or the black flats and scarf for a comfortable sightseeing outfit.
2. Tops

Peasant Top / Lace Yoke Tee / Pintuck Flutter-Sleeve Top /  Linen T Shirt
I selected four tops to be used interchangeably with the bottoms described above. A classic stripe tee is the perfect addition to a French travel wardrobe, and makes for a effortless outfit paired with the jeans and black flats. I normally use the tops to introduce pattern and color. The lace yoke, soft pink, and paisley pattern are all little details to upgrade the travel outfits, and keep them from being too boring.
Once you get to the South of France, you can wear the white off-the-shoulder top with the denim shorts to create an on-trend swimsuit cover up.
Speaking of swimwear, the gingham one piece above is super chic and would look right at home on the Riviera. You could even wear it with the black skirt to create another stylish outfit, and toss on the jacket if you would like extra coverage.
3. Dresses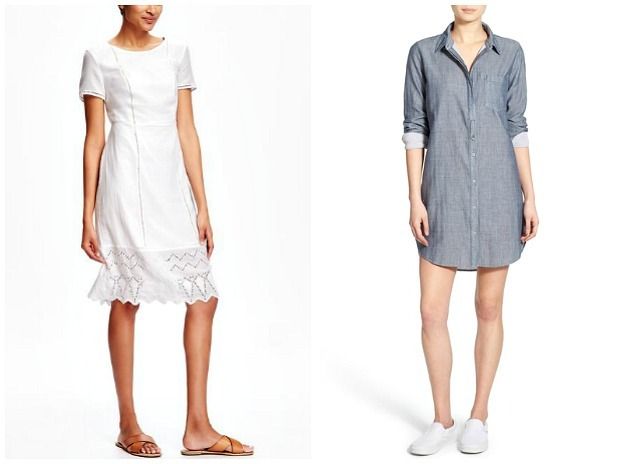 I've selected two solid color dresses for this packing list, with hem or eyelet details to make them a little more special. Dresses tend to be less versatile than skirts, but it's just so easy to throw one on and run out the door that I love to bring them along.
The white number is perfect for summer and is especially nice for dressier occasions. The shirtdress is a travel staple and the classic shape can be worn in every city for an easy to style outfit.
4. Extras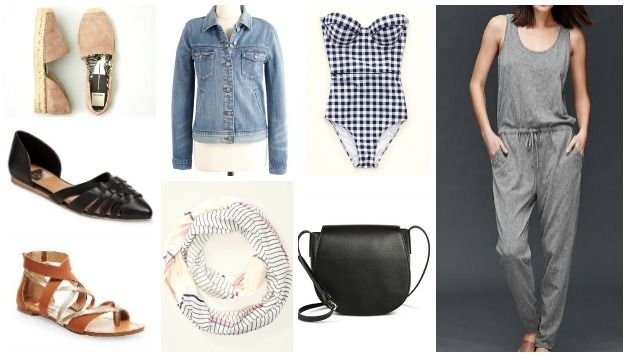 Denim Jacket / Jumpsuit / Swimsuit / Scarf / Bag / Flats / Espadrilles / Sandals
The affordable, structured bag is nice to keep all of your travel essentials close at hand, and will look great paired with every outfit. To liven up solid clothing items or keep warm at night, I've added a cute infinity scarf and denim jacket.
Jean jackets are the perfect lightweight travel jacket for your spring and summer destinations. They are versatile, easy to keep clean, and give just a bit of warmth.
For more ideas, take a look at these lightweight jackets for summer travel!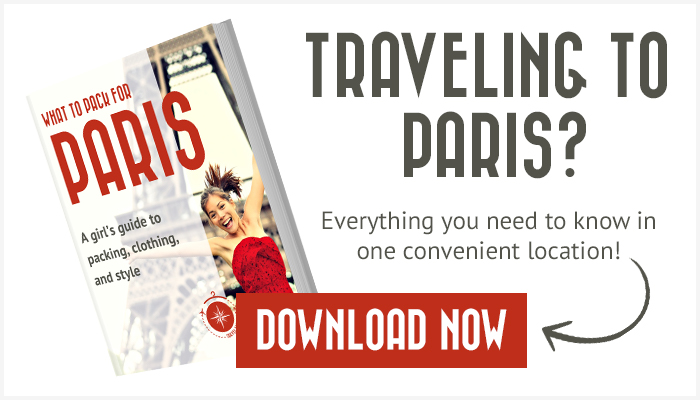 ---
What are your tips on what to pack for France? Share you thoughts below!
---
For more tips on what to wear in France, please read this post:
Suggested travel resources:
---
LIKE THIS POST? PIN THIS PIC TO SAVE IT!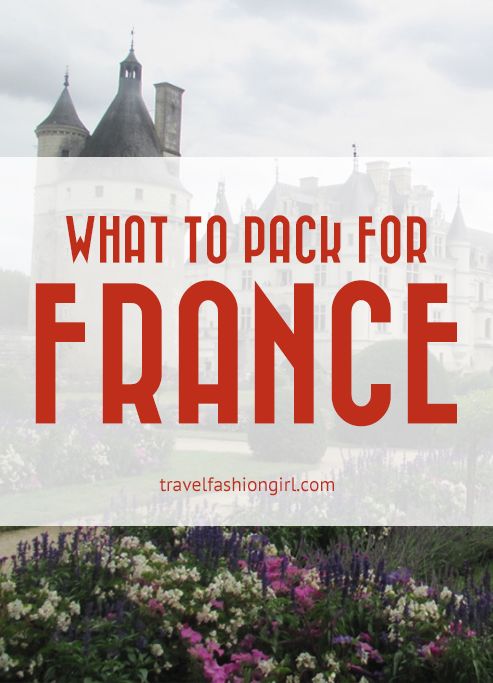 ---
Hope you liked this post on what to pack for France. Please share with your friends on Facebook, Twitter, and Pinterest. Thanks for reading!
---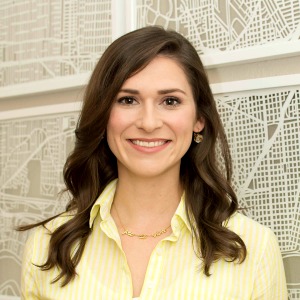 Author Bio: Niki is an interior designer and artist from Louisiana. In addition to her design work, she writes for local and online publications sharing her experiences and passion for travel. Niki is currently adding stamps to her passport while building her design practice, Niki Landry Designs. nikilandry.com  nikilandrydesigns niki-landry-designs-llc
---