Support TFG by using the links in our articles to shop. We receive a small commission (at no extra cost to you) so we can continue to create helpful free content. Thank you, we appreciate it!
Sadly, I have some unfortunate news to share.
It is with deep regret that I am announcing that due to the current global situation, we will be shutting down Compass Rose Travel Accessories.
We are incredibly grateful and humbled by all the support that you, our readers, have shown us over the years.
Compass Rose Travel Accessories is truly a passion endeavor that was born out of my goal to learn how to travel carry-on only and finally find products that focus on women's needs.
In July 2011, I had been traveling for four years full time and I was so tired of overpacking all the wrong things and dragging around a heavy backpack around the world. Frustrated with the lack of packing advice or proper accessories for female travelers, I set out to figure things out for myself.
I spent one year testing out different packing ideas and interviewing other female travelers on the road. In August 2012, I launched Travel Fashion Girl to share my findings and give others insight on how I was able to downsize my travel clothing using the concept of a capsule wardrobe.
But, it wasn't until I started using packing cubes that I was finally able to travel with a carry-on size backpack. I've spent the past few years perfecting my packing skills. In doing so, I also discovered many flaws in the existing packing cubes available on the market.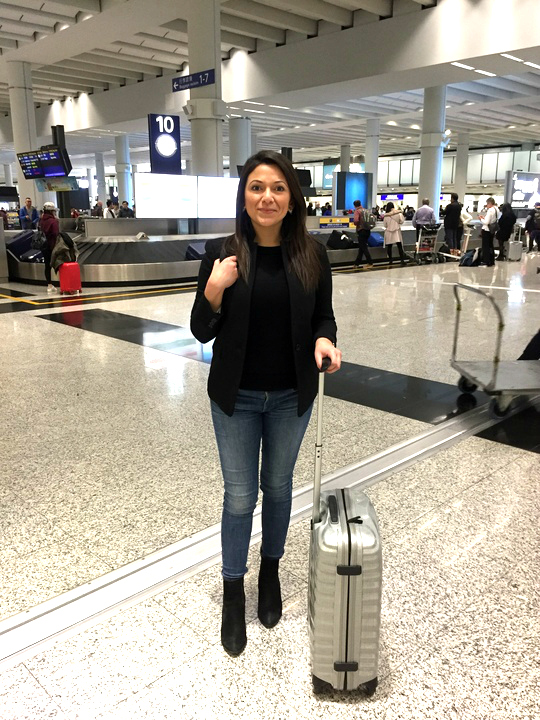 On my way to meet the manufacturers for the first time in January 2018
We worked tirelessly on perfecting a system that's TFG approved, with the color-coded and numbering system of Compass Rose Packing Cubes, and have been glad to hear the positive feedback on how these cubes have helped you pack better or organize your lives! 
However, I wasn't done with my search and kept seeking other ways to help women travel with ease and comfort. That's when the Compass Rose RFID Secret Bra Wallet was born!
I was personally frustrated with anti-theft accessories like bra wallets that didn't accommodate a variety of bra sizes or lacked flexible ways to wear one hidden underneath my clothing. The response by women feeling that they're belongings are safe as they've explored this wide world was all worth the effort we put into this product. 
I encourage you to grab each of these aforementioned travel accessories because we'll no longer be producing them.
Compass Rose Packing Cubes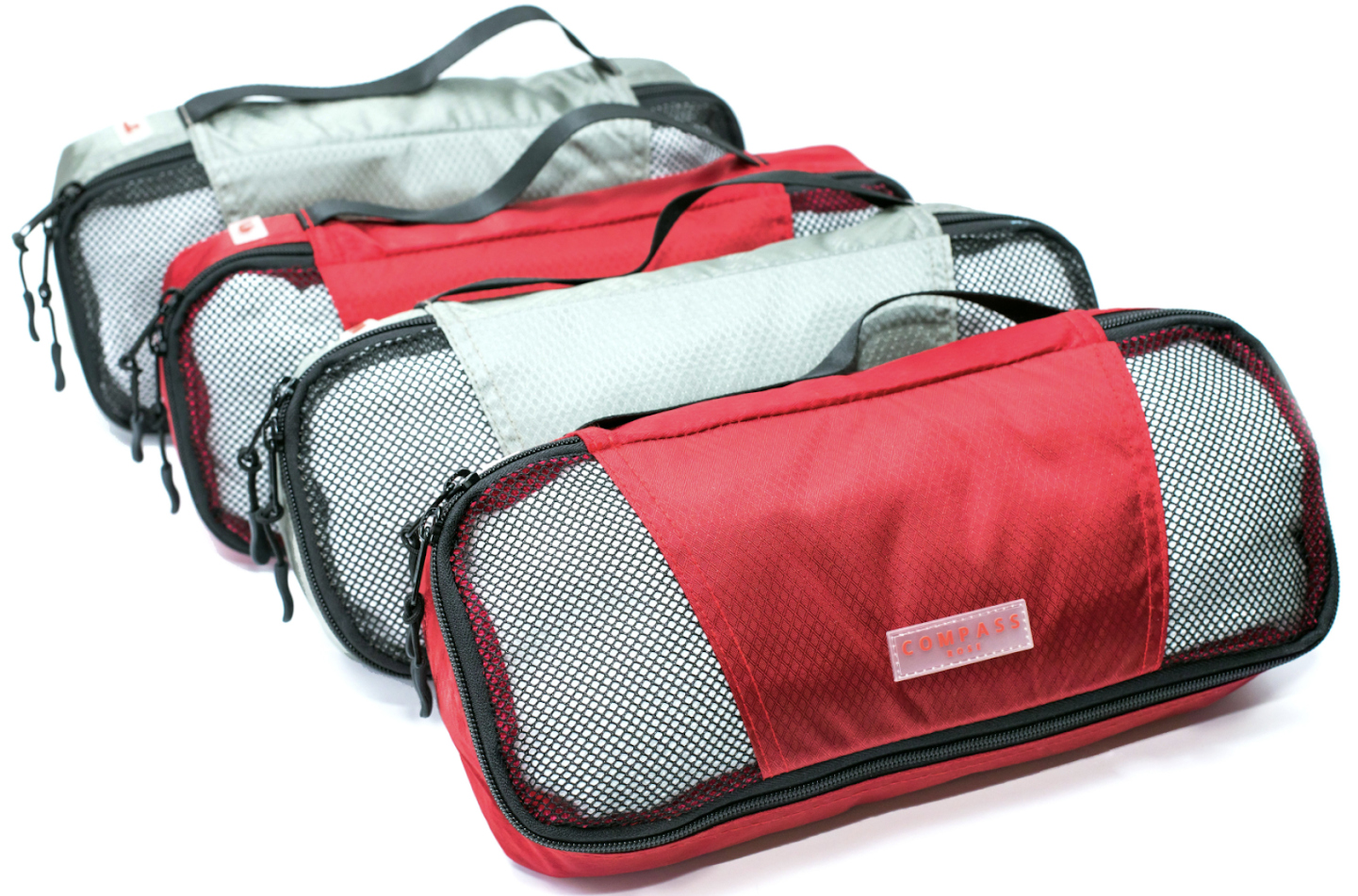 Get 30% off the 4-Piece Carryon Compass Rose Packing Cubes!
Buy them HERE
When I designed the Compass Rose Packing Cubes color-coded and numbering system, I had total organization in mind for a variety of people and trips. You can do magical things with these cubes, such as: 
Separate by item – You can pack tops and bottoms in two cubes, while outerwear and things like pajamas would go in the other two cubes.
Separate by weather – Use two red cubes for hot weather, and then two grey cubes for cold weather.
Separate by outfits – Split outfits into each numbered cube. Thus, day one could be in packing cube #1, day two into packing cube #2, and so on!
Separate by destination – When traveling to two different destinations, two cubes could be devoted to the first destination, while the last two cubes can be used for the second destination.
Separated by family members – So simple! As an example for a family of four, two cubes can be designated for the adults, while the other two can work for each child. 
Of course, in tandem with a capsule wardrobe, which means you have pieces that are versatile and can be worn in many situations or for several activities, these are some of the best ways to use packing cubes.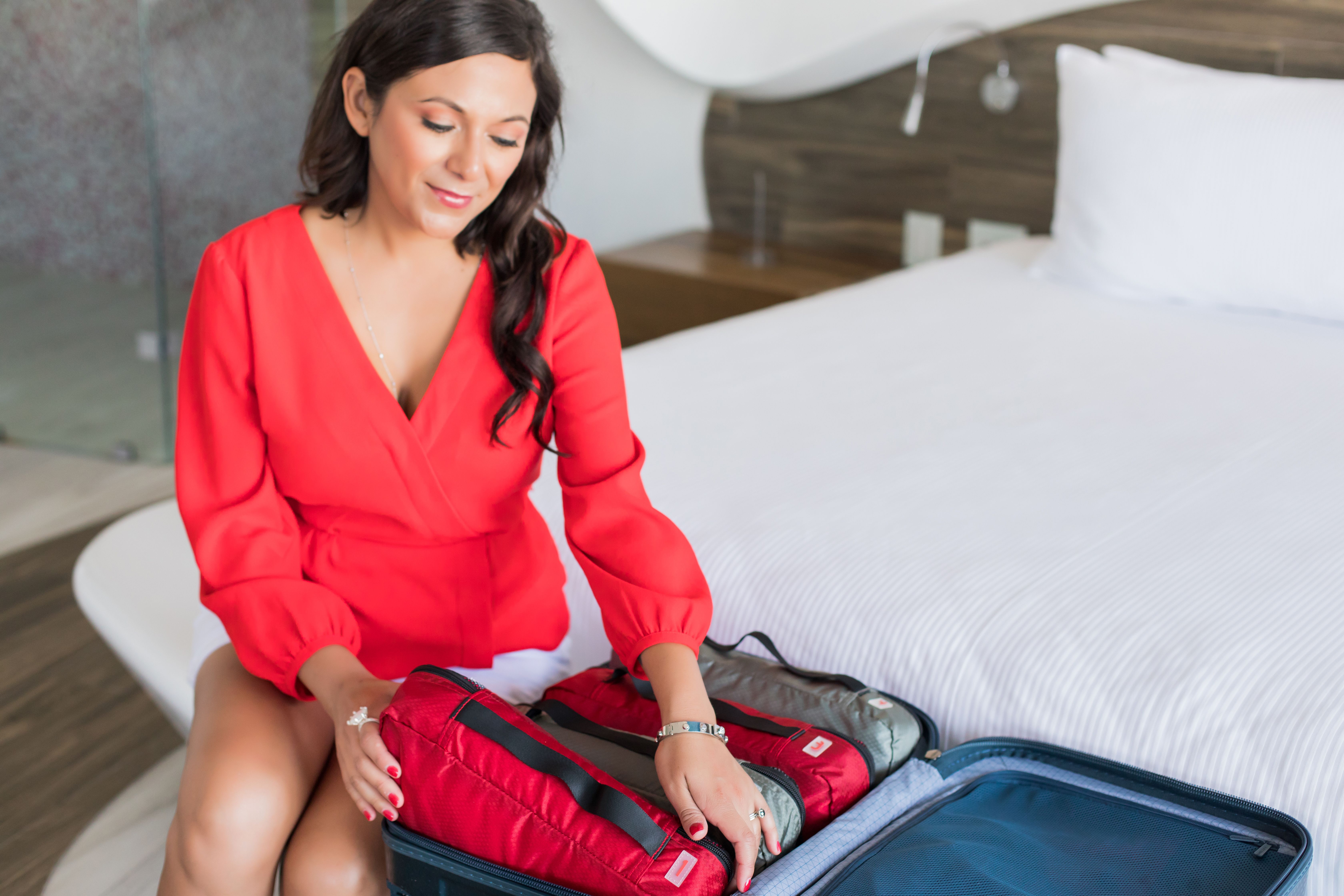 Compass Rose Packing Cubes in Delsey Suitcase
If you want to learn more about packing strategies with Compass Rose Packing Cubes, check out these resources:
Here's a taste of how to begin using packing cubes in this instructive video:
Learn our hacks with packing cubes in this video!
To learn more about capsule wardrobes, these posts may help:
Packing cubes not only changed packing for me and many, but readers have also used them for:
Compressing bulky clothes when camping or hiking

Categorizing items for road trips

Organizing essentials in a work bag, diaper bag, or just your purse

Home organization in drawers or to store non-clothing items in suitcases or storage bins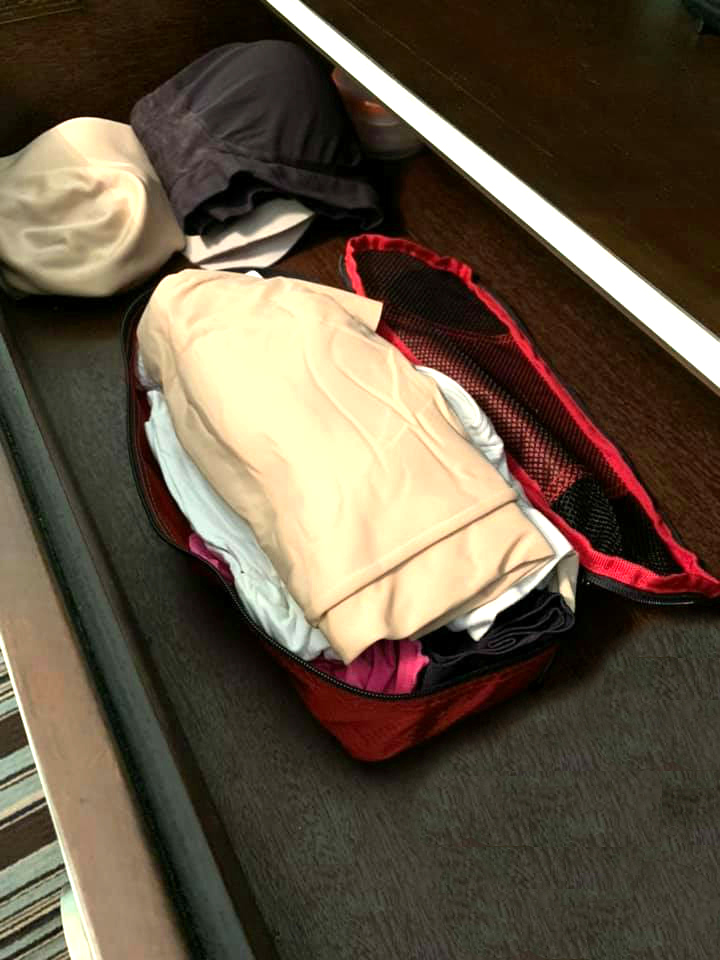 Reader uses Compass Rose Packing Cubes between trips
For more resources on different uses for the Compass Rose Packing Cubes, check out:
Compass Rose RFID Secret Bra Wallet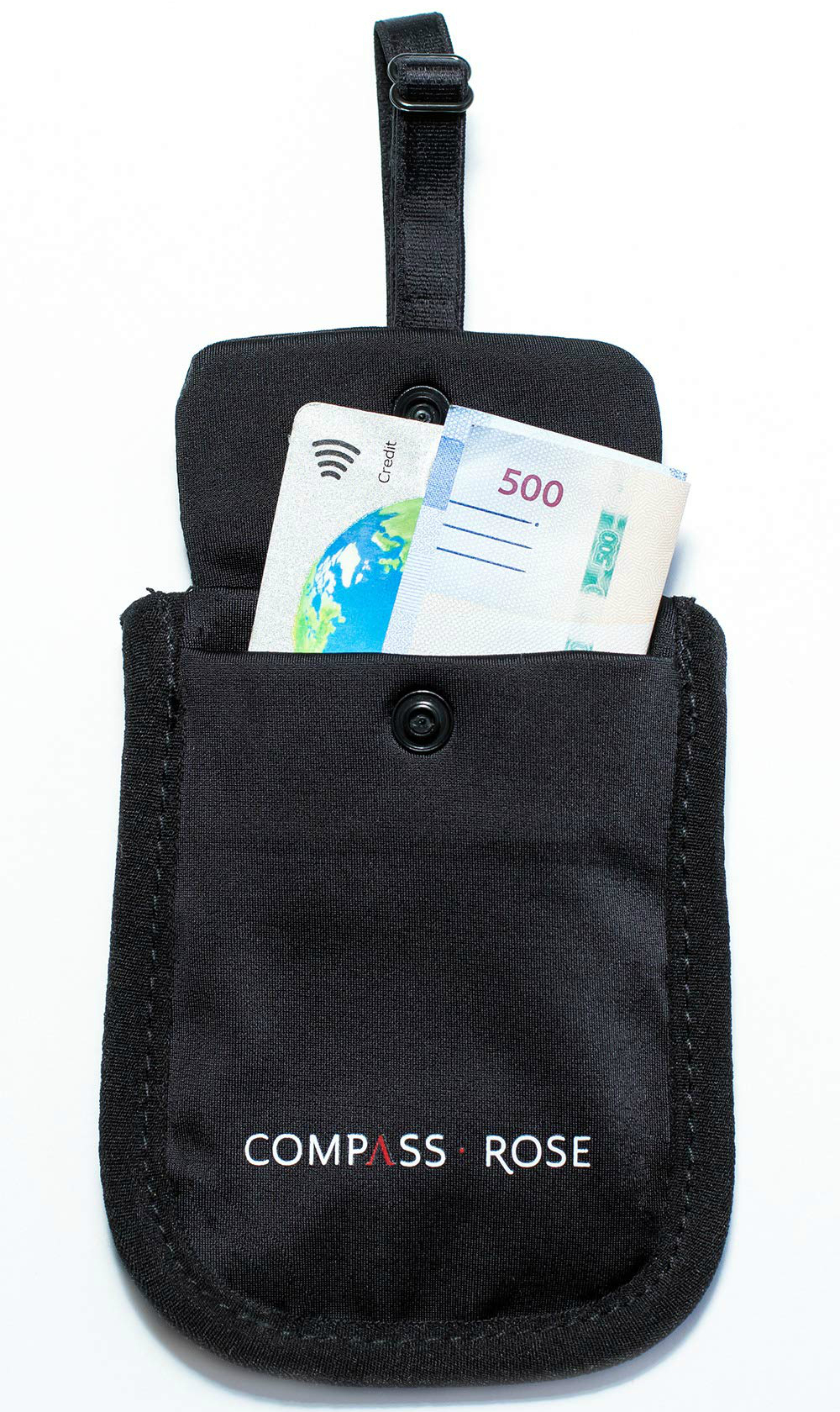 Save 30% on the Compass Rose RFID Secret Bra Wallet!
Limited supply, so get yours HERE
My relationship with anti-theft bra wallets goes way back. I'll never forget my grandmother giving me my first bra wallet, it was an illuminating moment to learn I could always put my precious things in a secret spot. 
So when I designed the Compass Rose RFID Bra Wallet, I wanted it to be soft against a woman's skin (it's made from the same material as bras), and to fit a variety of bra sizes. 
Not only that, but it also had to be easy to attach and versatile enough to be hidden in not just bras, but underwear, and inside clothes. Basically, a well-made, quality, and reliable anti-theft tool.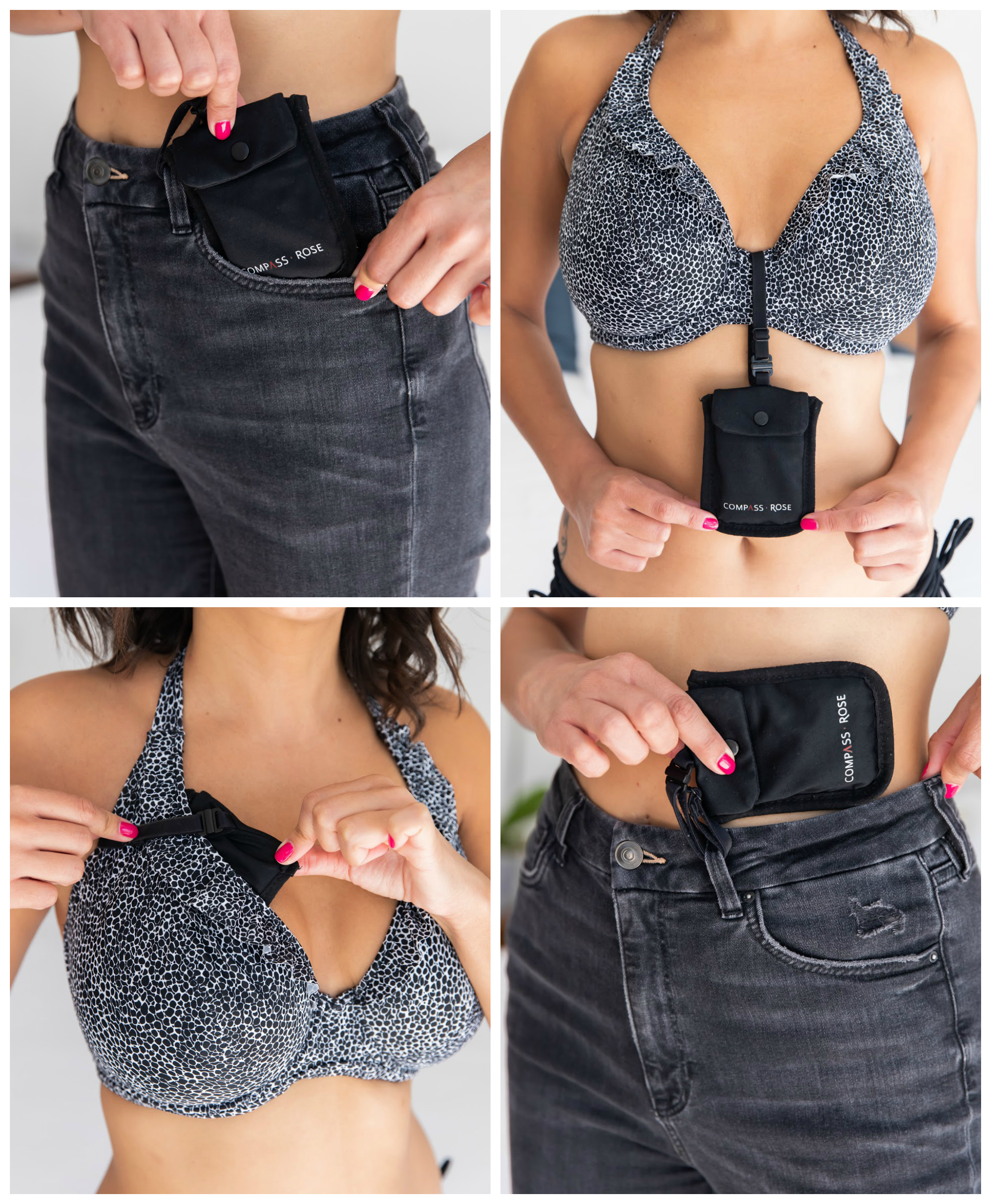 Some ways to wear the Compass Rose RFID Secret Bra Wallet
Many readers say there are a lot of different ways to securely wear it, and it's the perfect size for cash and a card or two, for these multiple purposes:
Protect valuables when traveling

Stash away small essentials while you're hiking or camping

Tuck away small essentials during road trip stops

Go hands-free when dining at local restaurants
If you want to learn more, watch this video about this popular anti-theft tool: 
Watch this video to get a full brief on the Compass Rose Secret Bra Wallet!
Also, check out our readers' FULL review on the secret bra wallet—we really feel the love! 
For more anti-theft help, read my survival tips on how to avoid theft while traveling—they've carried me through 9+ years of travel!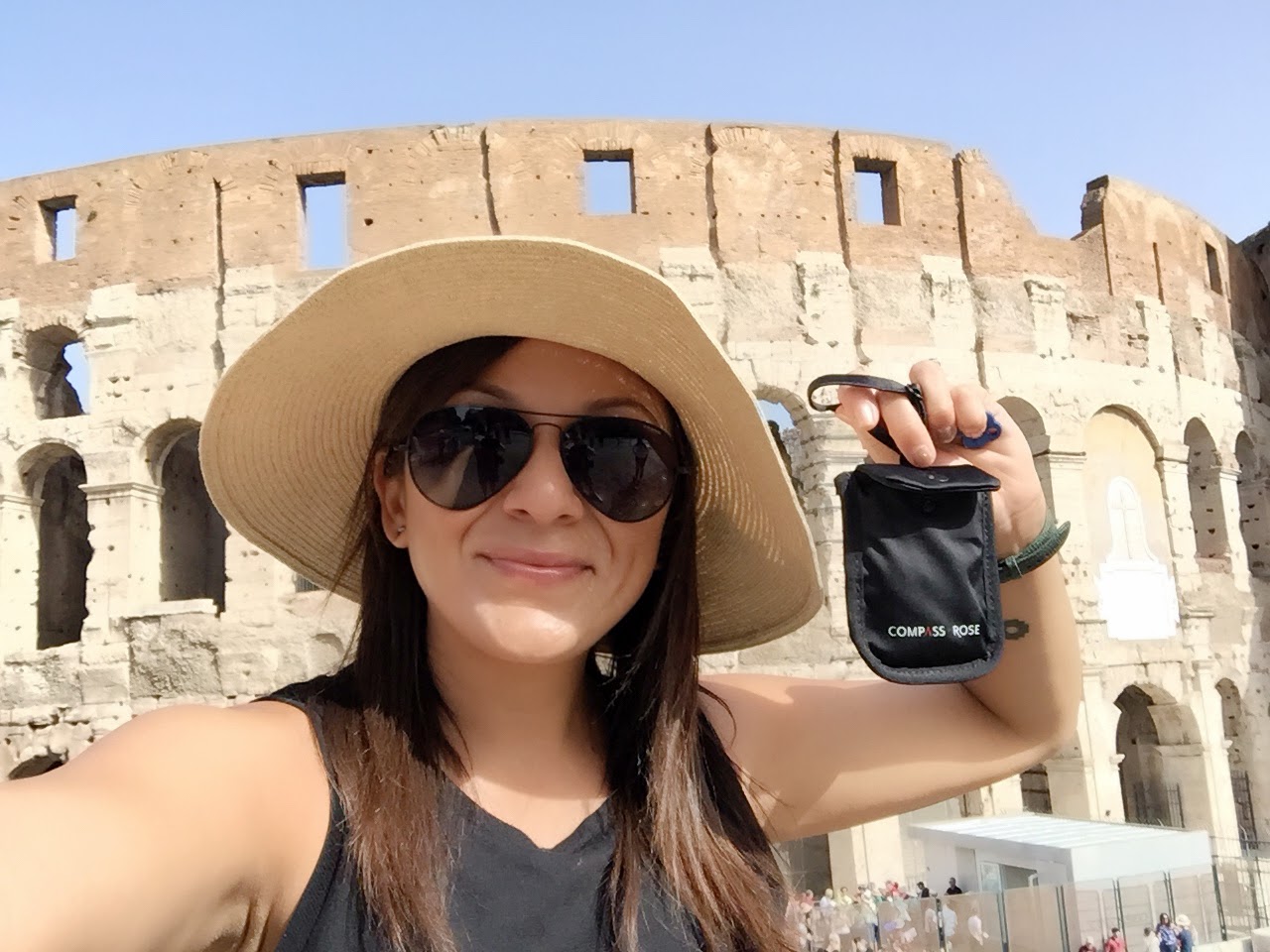 Using the Secret Bra Wallet in Rome
If you want even more anti-theft tips, these resources might help: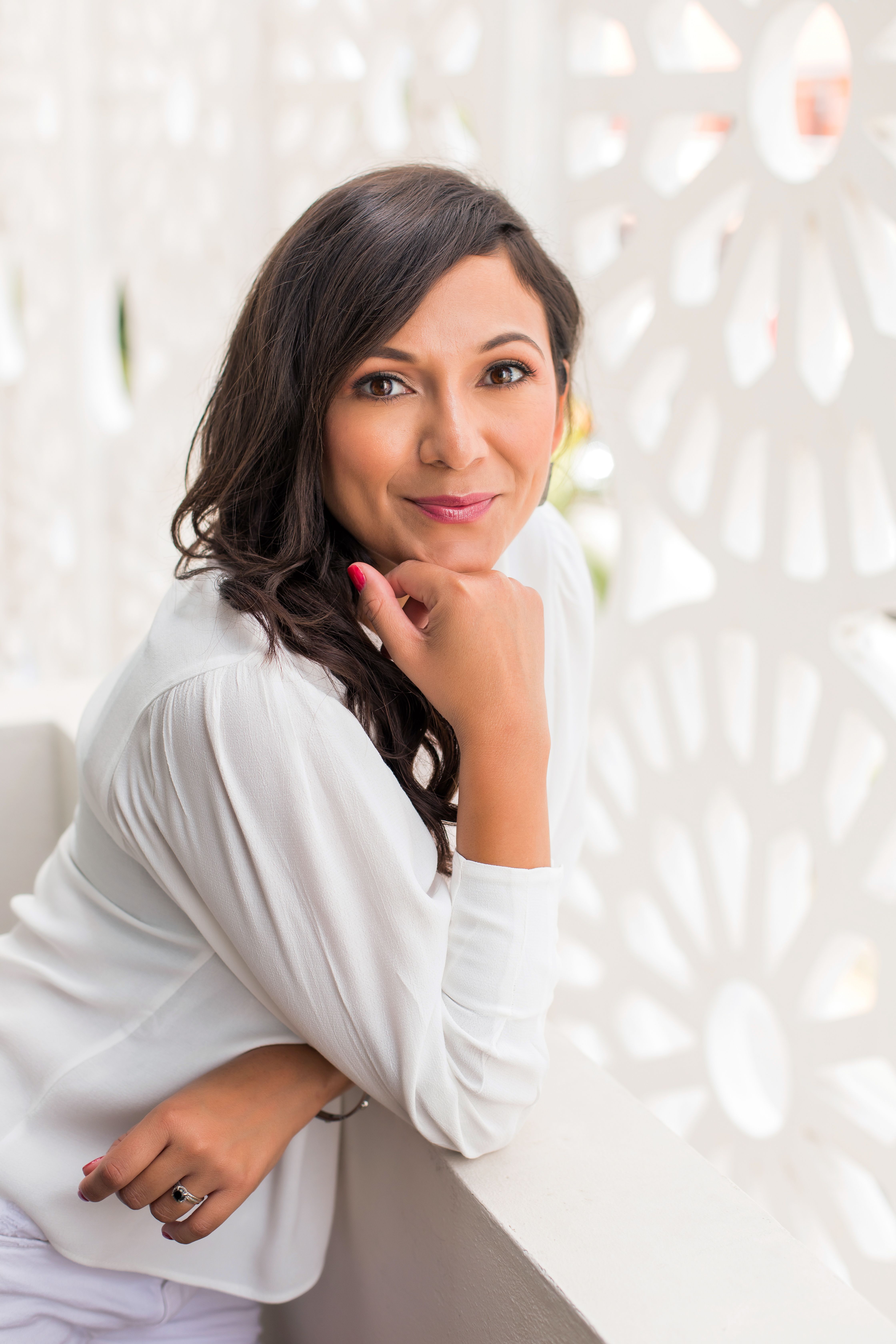 A Final Thank You!
If you've been wanting to pick up either the Compass Rose packing cubes or the secret bra wallet for a while, now is your chance with the 30% off. I hope you enjoy them, just as much as I've enjoyed sharing them with you.
The journey of Compass Rose Travel Accessories has been beautiful, a well full of lessons that I will take with me onto the next big idea I have. 
From my heart to yours; a BIG thank you for your continued support. 
XOXO
alex  ❤️
---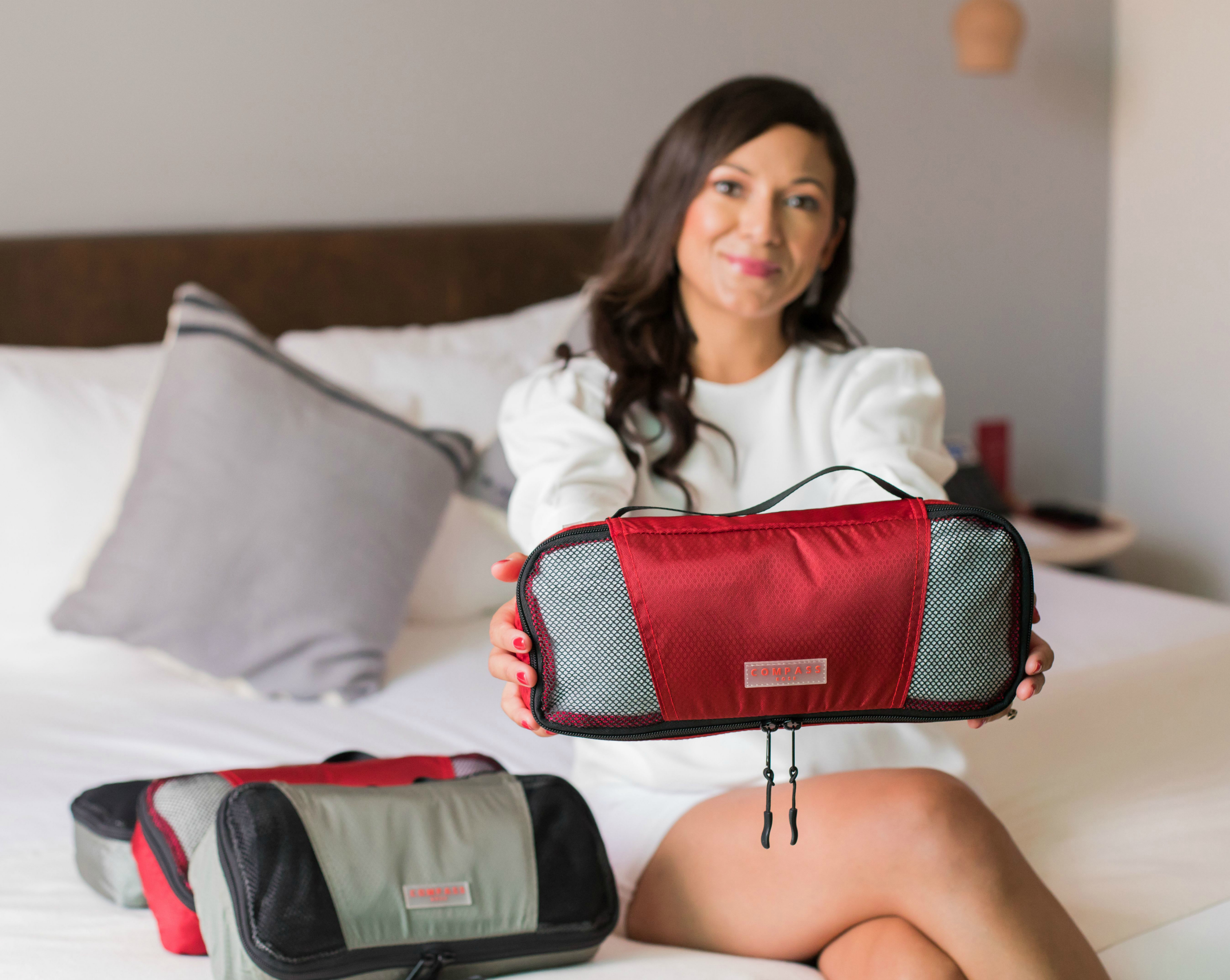 Grab 30% off – 4-Piece Carryon Compass Rose Packing Cubes
Shop: Amazon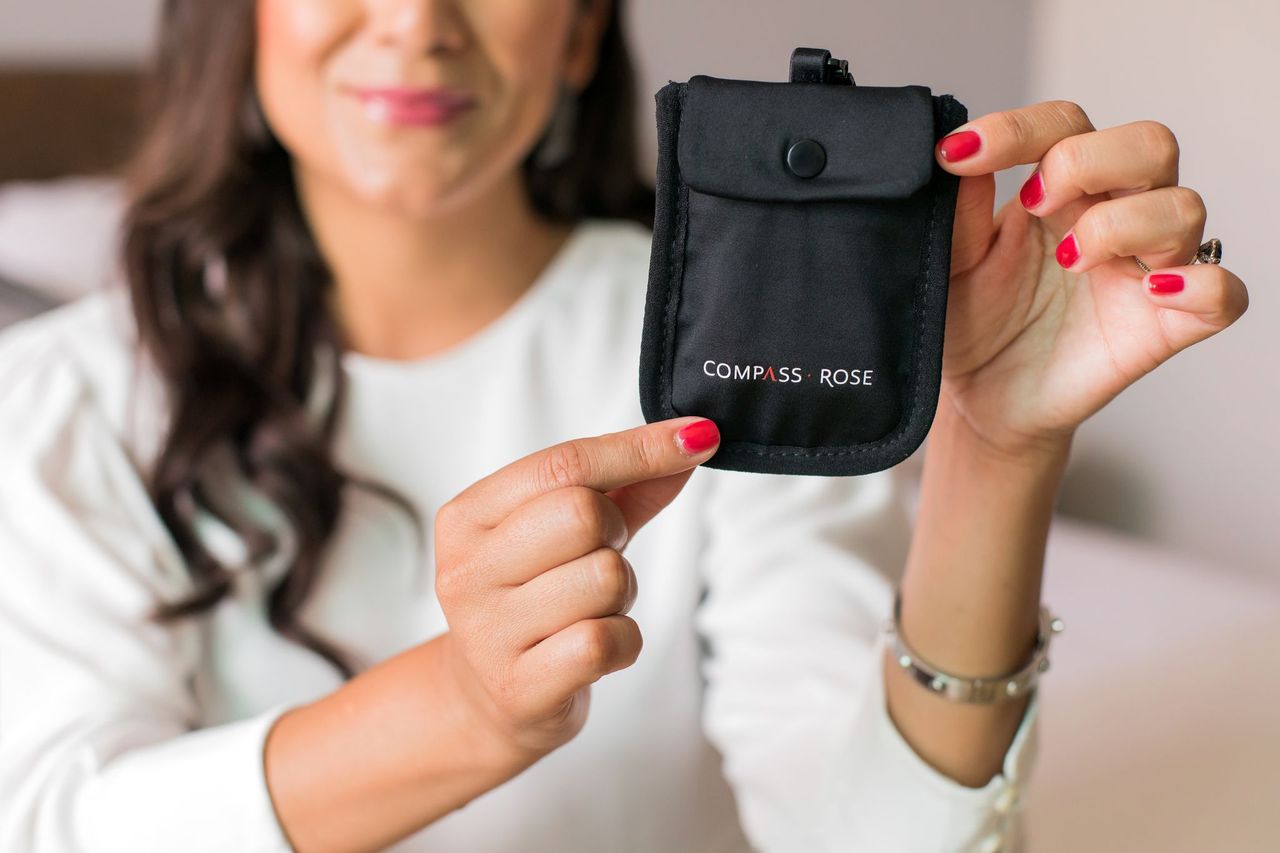 Grab 30% off – Compass Rose RFID Secret Bra Wallet
Shop: Amazon
---