This post contains affiliate links. Visit our Disclosure page for details.
Choosing the most versatile shoes for travel is always a challenge especially when you want to look chic yet comfortable, too. Find out why black ballet flats may be the best travel shoes for just about any destination, any time of year!
---
Black Ballet Flats: The Best Travel Shoes
Written by: Sarah Cash
---
Sitting beneath the Chagall painted dome of the Opéra Garnier in Paris, I gawked at the Swarovski-speckled ballet costumes, designed by Christian Lacroix bien sûr. I had thought extremely carefully about my own dress for the evening. In particular, what shoes would I wear to attend the most storied opera house of our times?
Since I had been traveling, I only had a few suitable options for my clothing, and I had already chosen a black and navy color-blocked knit sheath with an elegant V in the back. The chic simplicity of the dress called for shoes to match.

I had brought a pair of hot-pink-on-the-toe, spotted-cow-print-on-the-heel flats that screamed PICK ME! But somehow, they seemed a bit too much for the Palais Garnier. Plus, the playful color and pattern scheme clashed with the color-blocking of my dress. I needed shoes to complement the outfit, not steal its charm. Fortunately, my black ballet flats came to the rescue!
Sarah's favorite flats
My Kate Spade flats were amazing!! And I've been wearing Esprit flats while traveling the past three years. They've been flawless.
Black ballet flats are the jeans of the shoe world
I cannot picture a life without black ballet flats. They go with 100% of the clothing I packed for my round-the-world trip, and I wear them habitually when living a less mobile life. They are sophisticated and accessible, dressy and casual, beautiful and comfortable. In short, black ballet flats are the jeans of the shoe world (but I would argue that they go with even more).
They are the ideal height: flat
Even better, black ballet flats are, inescapably, flat. This is good for travelers that are conscious about how much they pack. This also means that they are capable of being comfortable. Extra space in your luggage plus comfort on your feet equal a mind at ease.
These shoes match almost everything
Incredibly, black ballet flats not only work with most outfits, they also work in most cultures and climates. Cold outside? Knit tights or thick socks are adorable with ballet flats. Hot? Pair them with a breezy skirt or dress.
Take a look at these tips on how to easily take your wardrobe from hot to cold climates!
I have yet to find a climate, culture, or context that black ballet flats don't suit. Plus, if your flats become worn out while traveling, you can find a pair at a reasonable price in most places around the world. No need to treat your shoes like precious gems!
I concede that for travelers working on farms or hiking through mountains while traveling, ballet flats might not be the best fit. But you need only pack one pair of shoes for walking in non-challenging landscapes, or cities.
Many travelers that need a versatile ballet flat love this style by Crocs!
Walking up the grand staircase at the Palais Garnier in Paris, I didn't think once about my outfit, shoes included. Instead, I marveled at the twinkling lights, the Parisians in their furs and jewels, and that je ne sais quoi that oozes through the streets and houses of Paris.
And that is the way it should be.
Take a look at our ultimate packing guide for Paris!
Travel Fashion Girl's top picks
---
1. Sole Society 2. Ivanka Trump 3. Crown By Børn 4. Salvatore Ferragamo 5. Sam Edelman 6. Butterfly Twists 7. Børn Tiffney 8. SJP Gelsey 9. Yosi Samra  10. Børn Masia 11. The Flexx 12. French Sole
Inspired by Sarah's love for these shoes we decided to research the best black ballet flats which offered both comfort and style.
These are our top twelve picks but if we had to choose just one then the vote goes to the Gelsey by Sarah Jessica Parker. They have a unique almond instead of traditional round toe shape which is perfect for pointy toe lovers and on trend for the season. Gotta love SJP!

---
Do you have a pair of black ballet flats? Tell us in the comments!
---
For more tips and ideas on travel shoes, please read:
---
Hope you've liked this post about black ballet flats for travel. Please share with your friends on Facebook, Twitter and Pinterest. Thanks for reading!
---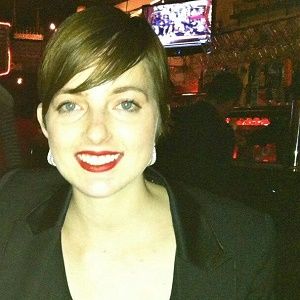 Author Bio: Sarah Cash recently graduated with a degree in Intercultural Relations and decided there was no better way to gain experience in her field than travel. To find out what she's up to, head to thecashodyssey.com and follow her on Facebook.
---
Liked this article? Check out similar posts: