Support TFG by using the links in our articles to shop. We receive a small commission (at no extra cost to you) so we can continue to create helpful free content. Thank you, we appreciate it!
Traveling this winter? We help you choose the perfect travel coat so you can stop stressing about the rest of your travel wardrobe. Find out why!
---
Outerwear Classics vs Trends
Written by: Niki Landry
---
Table Of Contents
Before you start shopping for a new travel coat, it doesn't matter how thick your coat is it's what you wear with it!
PACKING FOR COLD WEATHER
Layering strategically allows you to pack less without sacrificing warmth. Learn how to layer.
Thermal underwear for women is actually one of the secrets to traveling carryon only in winter. In fact, choosing certain fabrics like merino wool is another pro travel strategy to packing light in the cold.
Read these tips on how to stay warm in cold weather without looking like a snowman!
UPDATE YOUR TRAVEL COAT 
While I love a classic overcoat for its timelessness and longevity, sometimes an updated cut or shape can give my wardrobe a boost.
I've found that when the weather at a destination requires some type of outerwear, it ends up being the item I wear the most. My jacket often covers up my well-planned travel outfits, and I tire quickly of wearing the same style over and over.
I'm frequently on the hunt for new outerwear that is easily incorporated into my existing travel wardrobe.
Below you'll find five pairings of classic coats versus their trendier counterparts. An option for those still building their capsule wardrobe, and one for the travelers who have moved onto supplementing their existing outwear collection.
Keep reading for tips on selecting and packing the perfect coat for your upcoming cold weather travel.
You'll want to look your best when you travel! Read my travel tips to Pack Light Stylishly! 
Wool-blend Peacoat | Cropped Peacoat
Peacoat (Cropped)
The trend for coats this season seems to be a play on proportions, taking classic shapes and shrinking, enlarging, or cropping the style for a fresh look.
The quintessential winter coat is the wool pea coat. It's as classic as a coat can be, and when purchased in a solid neutral is something you can wear for a lifetime.
In contrast is this cropped pea coat, with its shorter hemline. It still has the traditional look, but feels lighter and more feminine. Also, its smaller dimensions will make it easier to pack.
You can still travel light even in cold weather by using packing cubes to compress your clothing as shown in this video!
Leather Zip Moto Jacket |  Suede Biker Jacket
Leather (Suede)
Effortlessly cool, the leather (or faux) jacket is a travel wardrobe staple and one I have yet to purchase for myself.
I'm a thorough shopper when it comes to investment pieces so I'm holding out for the perfect cut, price, and color. In the meantime, though, these two styles would work well for the traveler looking to add a little edge to their wardrobe.
Black is the easy choice, but if you've worn out your black leather jacket through the years,consider a suede option. The soft texture combined with moto hardware and details makes for a great stylish alternative.
Belted Trench Coat | Gingham Trench Coat
Trench (Pattern)
A khaki or camel colored trench is one of the most versatile pieces you can own. It looks right at home layered over a dress or jeans and a tee. This coat instantly gives structure and polish to any outfit, and is a must for any capsule wardrobe.
If you decide to take your trench game to the next level look for one in a pattern or color to add interest to your outfit. I chose this gingham print as the alternative to the classic double-breasted option below. It can still work like a neutral and has the same versatility of the other coat with the added bonus of the stylish pattern.
Fitted Jacket | Jersey Boyfriend Blazer
Blazer (Oversized)
The fitted blazer is a good lightweight jacket when you need a little extra coverage or structure to your outfit. It can also be a simple option to dress up jeans during your travels.
For a more causal and modern approach, opt for an oversized blazer instead. This looser fitting coat still has the folded collar, but usually is cut in a looser fit and open front, making it a stylish choice as an outerlayer.
Hooded Down Puffer Parka | Mixed Parka
Parka (Mixed Materials)
When things get a little colder, quilted parkas are a popular choice for beating the chill. Not always the easiest to pack,  if you are going on a winter or snow filled trip then it may be necessary. Alternatively, you can also shop for compact and packable down jackets, too.
Read these tips if you're traveling to extreme cold weather.
A long black parka is usually everyone's favorite, but if you frequent cold areas you may want to consider investing in this two tone style. The color blocking and quilting looks more fashionable and less utilitarian than the alternative solid black coat.
Although this coat still has the functional properties needed to keep you dry and warm.
For outdoor adventures, this packable Patagonia jacket is a travel favorite!
---
Do you have anything to add? Comment and share below!
---
For more tips and ideas on travel fashion, please read:
---
LIKED THIS POST? PIN THIS PIC TO SAVE IT!
---
I hope you liked this post on choosing the perfect travel coat. Please share with your friends on Facebook, Twitter, and Pinterest. Thanks for reading!
---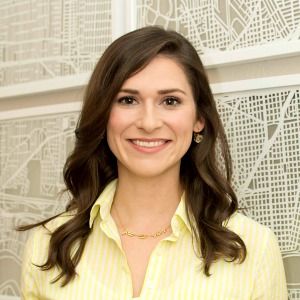 Author Bio: Niki is an interior designer and artist from Louisiana. In addition to her design work, she writes for local and online publications, sharing her experiences and passion for travel. Niki is currently adding stamps to her passport while building her design practice, Niki Landry Designs.
---