Support TFG by using the links in our articles to shop. We receive a small commission (at no extra cost to you) so we can continue to create helpful free content. As an Amazon Associate, we earn from qualifying purchases made on Amazon in addition to other retailers featured on the blog. Thank you, we appreciate your support!
Shorts may seem like a standard summer clothing item in America or other areas, but they aren't as common elsewhere. Our readers weighed in on whether or not you should wear shorts in Paris. Find out their advice before you head to Paris!
---
Wearing Shorts in Paris
---
Travel Fashion Girl help! A reader asks:
When traveling to Paris in spring and summer, are dressy sandals and shorts really a no-no?
When it comes to dressing for Paris, we all want to look stylish and fit in with the locals. It's never fun to show up somewhere and stand out like a sore thumb.
As the fashion capital of the world, Paris has more specific style rules than other cities. When we asked our readers this question, an overwhelming number said "no." However, there are some caveats to this. Here, we share our readers' styling guidelines for Paris when it comes to shorts and sandals.
Need inspiration for a Paris outfit? Here's our tips on what to wear in Paris!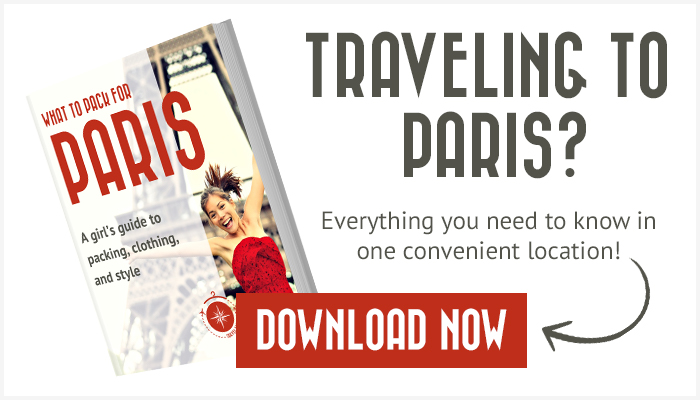 Summer Lovin' Shorts in Chambray
Consider Location and Weather
One reader says, "it depends on how warm it is. French people don't really wear shorts except at the beach, but I think nice sandals are okay if it's warm weather. Capri length pants would be better if long pants are too warm, rather than wearing shorts."
Unless you're at the beach, a standard pair of jean or khaki shorts won't fit in with Paris fashion. Even when it's warmer out, you may instead want to wear a skirt or pair of capris instead of shorts. 
One reader adds, "shorts are the first major giveaway that you're a tourist. We were there last August and September and even with the heat, we found it bearable to ditch the shorts."
If you want to dress it down and prefer a longer option than the shorts shown above, the Anatomie Skyler pants are a great alternative.
Find out why Skyler pants is best travel pants for women!
Tie-Waist Short in Cotton Poplin
Dress It Up
If you are determined to wear shorts and sandals, keep them dressy. One reader says, "nice sandals are okay, but definitely not sport or chunky sandals (like Keens or Birkenstocks) or plastic flips flops. Also, a good pedicure is mandatory if you are going to do sandals."
Another reader adds, "The only place you should wear shorts in Paris is on the runway during Fashion Week. Maybe you could get away with a tailored pair of shorts if you wore stockings underneath with a pair of sexy ankle boots and a white button down and blazer."
Take a look at these local approved comfortable sightseeing shoes for Paris!
Wear Similar Alternatives
Instead of wearing shorts and sandals, consider similar items that offer the same level of comfort and breathability. Several readers recommended skirts and flats instead of shorts and sandals.
One reader says, "capris and skirts are definitely the way to go," while another adds, "I wear ballet flats about 90% of the time in the summer in Paris. Sandals would be okay with a good pedicure, but never flip flops. I definitely would choose cute skirts or casual dresses more than shorts, as well."
We've rounded up of the most cute and comfortable ballet flats for travel!
Ease Into Comfort Stretchable Pull-On Short
TFG Verdict
For the most part, our readers say "no" to shorts and sandals. One reader says, "I would never wear shorts in Paris. Sandals are okay, but not too casual," while another adds, "no shorts in Paris. Period. What screams tourist most loudly in Paris? Shorts, fanny packs, khakis, running shoes (when you're not actually running), and baseball hats."
However, there are exceptions to fashion rules! When it comes to clothing, we believe it's less about the article of clothing and more about how you wear it. Dressy shorts can look very sophisticated by pairing them with a nice blouse, a blazer and flats, while a souvenir tee and baggy khaki shorts with flip flops is too casual for Paris (and most other places in Europe).
If you love shorts like I do, choose a contemporary pair in a tailored classic style. Or, stick to lovely summer dresses and skirts.
Take a look at these summer dresses for travel!
Paris Summer Fashion Essentials
If you're looking for breathable and lightweight items to wear to Paris in summer, we're sharing a few of our favorite items, from dressy shorts to dresses and skirts.
Dressy Shorts
These shorts are perfect for summer, thanks to the nautical vibes. They're lightweight and cool to wear in warm weather and you can easily dress them up. Pair with a white top and dressy sandals for a chic summer look.
Lightweight Blouse
Cotton tees aren't your only lightweight top options. This blouse is lightweight and loose, but the cowl neck and slinky fabric make it dressier than a tee. Tuck it into a skirt or dressy shorts for a sophisticated day look, or pair with black pants and ankle boots for a sexy evening outfit.
Here are the best the best women's waterproof leather boots!
Flowy Skirt
Nothing screams classic summer style like a flowing striped midi skirt. This skirt's longer length makes it dressier than a mini skirt. Pair it with a white tee and wedges for a pretty and feminine look.
Sundress
Dresses are great for travel because they're two pieces in one. This dress is flowy and light so you'll feel comfortable all day long. This dress is versatile enough to pair with just about any shoes, from sneakers and flats to booties and sandals.
Hush Puppies Chaste Ballet Flat
Comfy Yet Sophisticated Flats
We don't normally travel with flats, but they are a better alternative than heels for Paris for meals out when you need to look dressier. These flats are a classic ballet style you can pair with any outfit, from pants to skirts to dresses.
We've rounded up of the most cute and comfortable ballet flats for travel!
For more ideas on what to wear in Paris, please read this 10 Step Paris Packing Guide!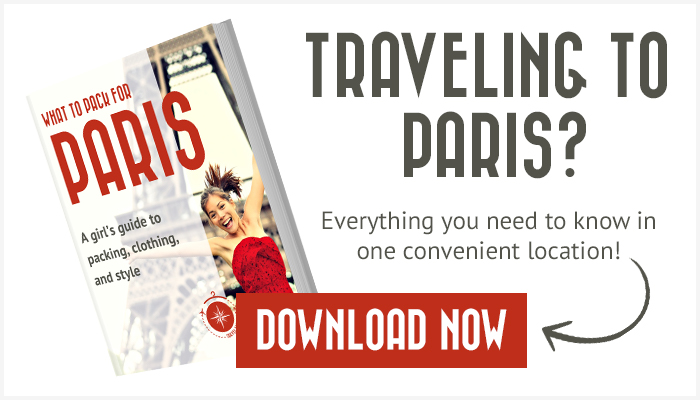 ---
What's your insights on wearing shorts in Paris? Share in the comment section below!
---
For more Paris packing tips, please read:
Suggested travel resources:
---
LIKED THIS POST? PIN THIS PIC TO SAVE IT!
---
I hope you find this post on wearing shorts in Paris helpful. Don't forget to share the love on Facebook, Twitter, and Pinterest. Thanks for reading!
---