Even though I've been traveling around the world for over five years, some of that travel has been work related cross country road trips around the United States. To help me save money for my international travels I pick up contract work doing promotional tours for marketing agencies in stints ranging from 1-9 months.
I've driven RVs or caravans, 26 ft. box trucks, and commercial vans all over the country. My work has allowed me to travel through 26 states and I've gotten paid to spend time in some beautiful cities including Chicago, New Orleans, Clearwater, Las Vegas, and New York City.
---
Cross Country Road Trip Essentials
---
Table Of Contents
Spending that much time on the road alone led me to get creative with ways to entertain myself during drives that lasted anywhere from 2 hours to 18 hours. If you're planning an exciting road trip adventure, these are my personal road trip essentials that will help make your journey easier, safer, and more fun.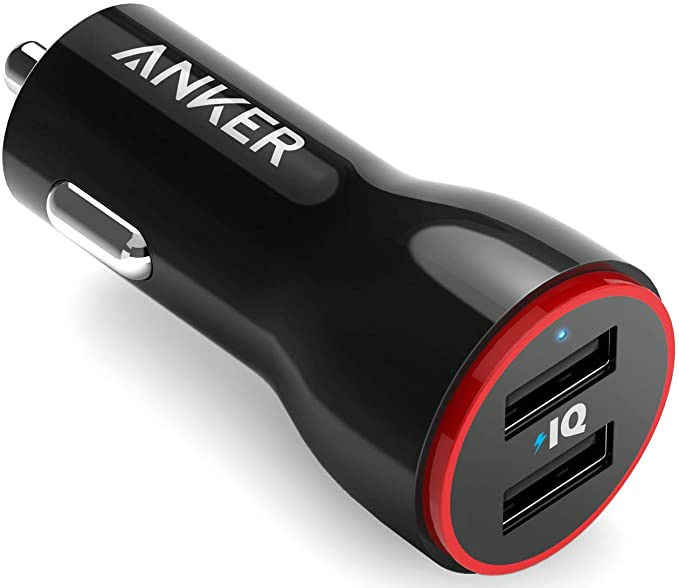 Car Chargers
One of the first road trip essentials you need are car chargers for your electronics. It's important that your navigation device is ready to go at all times.
Your phone should also be fully charged in case of an emergency and it's useful if you're MP3 Player has a full battery for uninterrupted entertainment.
The most useful chargers are the ones that have multiple outlets like this basic one by Anker
where you can plug various devices including your phone, GPS, or MP3 player. You can even get ones that offer plug outlets where you can charge items like your laptop with this one by Anker
.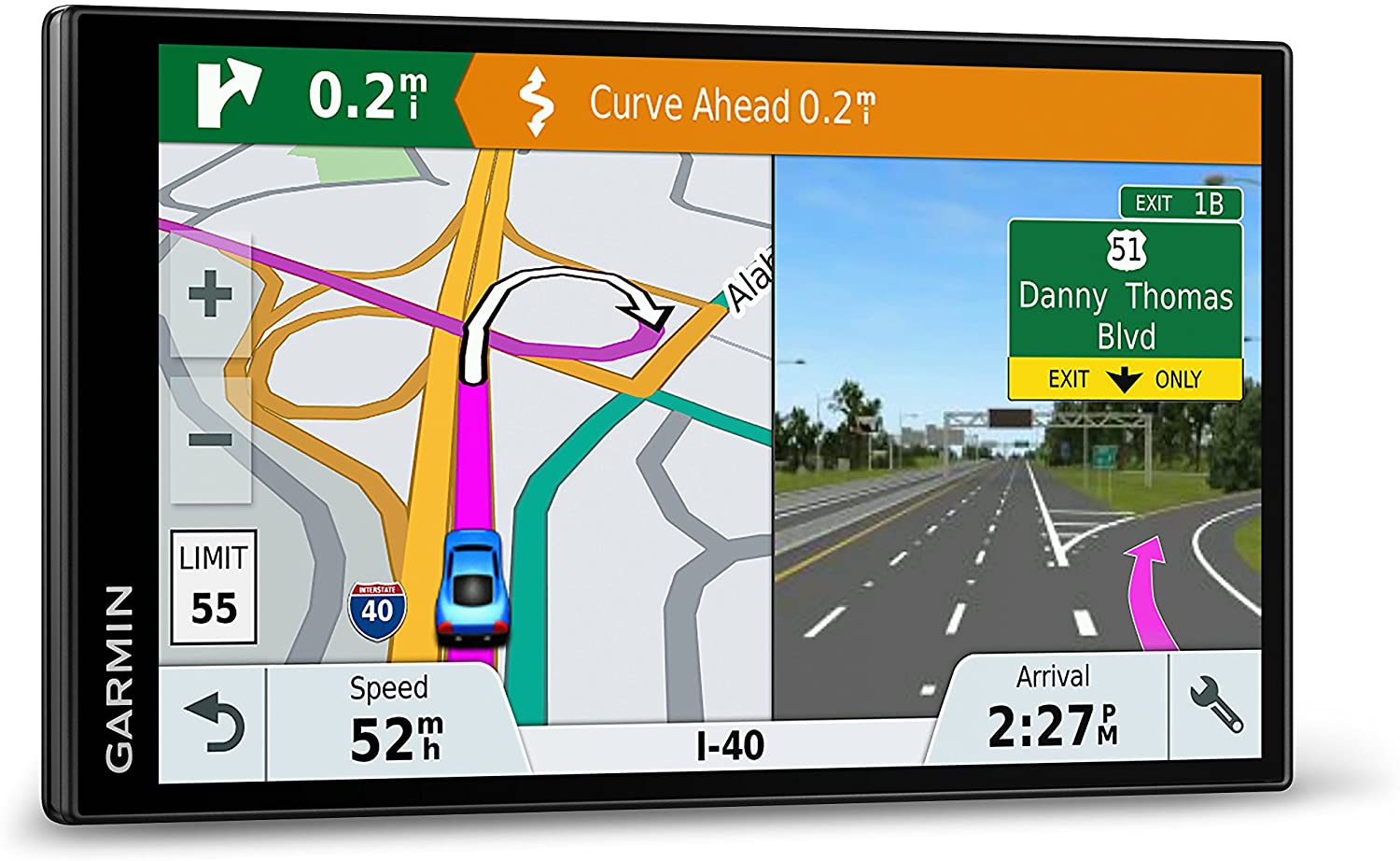 Portable Vehicle GPS with Lifetime Maps
GPS Navigation System
Whether you use a smart phone application or an actual GPS device, this gadget is absolutely essential on a road trip.
Not only does it help you get to your destination but it also benefits you by tracking your mileage, distance, speed, and even helping you find accommodation and restaurants along your route.
In one of my jobs driving a pimped out RV, the electrical was malfunctioning and the speed meter didn't work. The GPS helped me stay in line with the legal speed limit by tracking my speed.
Please note that it is always recommended to carry a hard copy of a map as well just in case you have an electronic malfunction.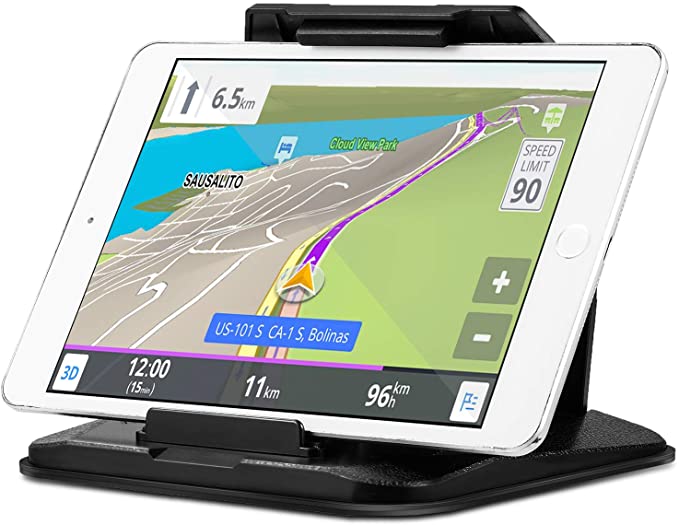 Google Maps
Unlike some GPS systems, Google is usually pretty up to date and not only helps you get from point A to point B, but it is also more interactive helping you find landmarks and providing detailed maps.
It's a good idea to have access to Google Maps in a smart phone or tablet to act as a navigational back up.
Whenever my GPS decided to act up, having an iPad handy always saved the day. I'd say I used them equally which shows how essential they were to a successful road trip. Getting lost isn't fun (or safe) when it's late at night and you're on your own.
In addition, Google Maps shows you alternate routes helping avoid traffic. It also provides contact details for hotels so you can call in and make a reservation if needed.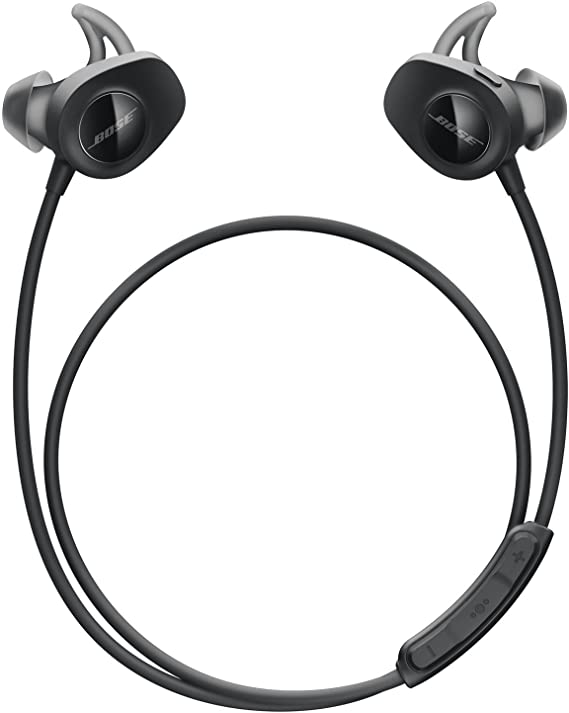 Bose SoundSport Wireless Earbuds
Hands-Free Mobile Device
Driving with a cell phone in your hand is not only dangerous but it's also illegal (at least here in many States).
If you're vehicle isn't equipped with a built-in Bluetooth, you can get an earpiece or headset to allow you the freedom to have a hands-free chat on the road. I've been using the same Bose SoundSport Wireless Earbuds
for at least 4-5 years.
If you're driving alone, this is a great chance to catch up with old friends but if you're sharing the journey, try not to stay on a call too long so you're travel partner doesn't get bored. Whether or not you plan to make long phone calls, a Bluetooth device or headpiece is essential for your safety.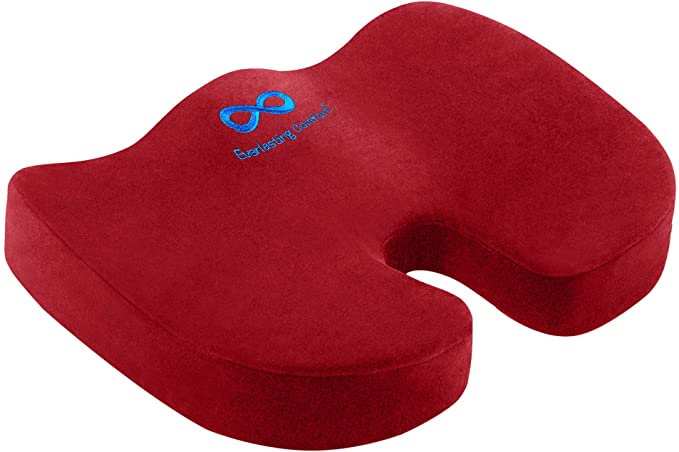 Everlasting Comfort Seat Cushion
Pillow
When you're sitting down for hours at a time, a pillow for your bottom and/or back can be a huge relief. Since I suffer from back problems, I couldn't make my long drives without my memory foam cushions.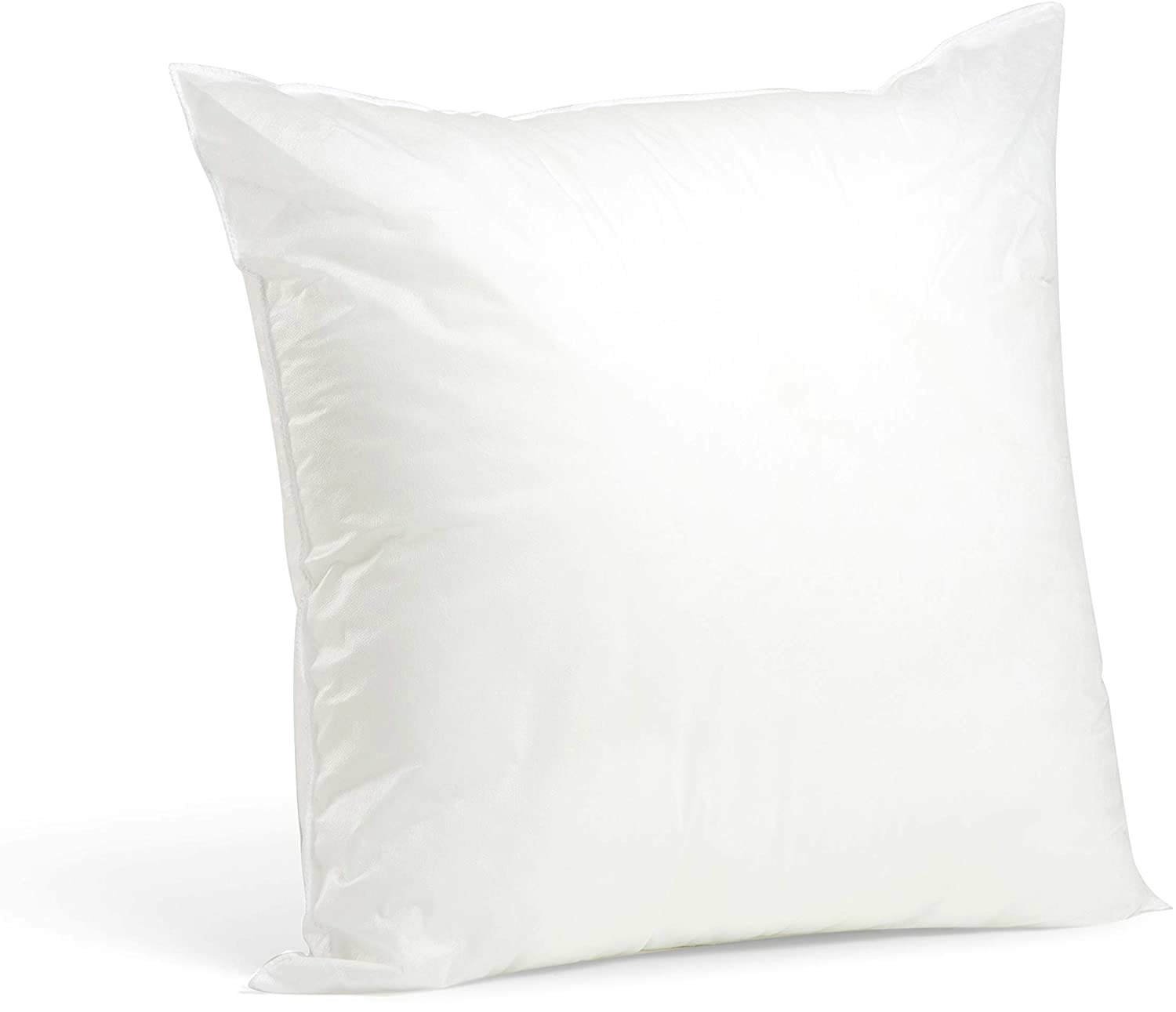 Foamily Premium Hypoallergenic Pillow
Pillows or cushions can also give you an added boost if you're vertically challenged like me at 5'2". Driving these massive vehicles with a pillow on my back and on my bottom makes it a million times easier to see over the wheel which equals comfort and safety too!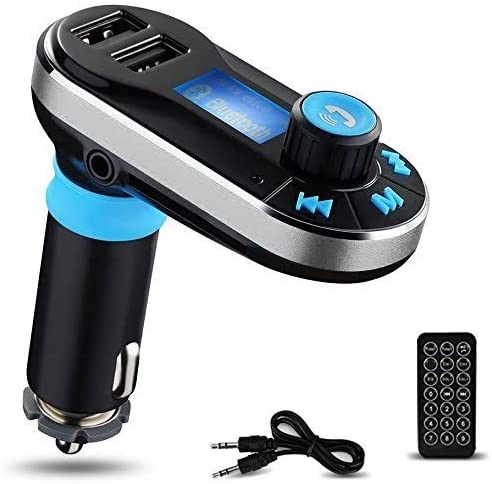 Bluetooth Wireless MP3 Player FM Transmitter
FM Transmitter Cable for an MP3 Player
This handy little gadget is an absolute must!
An FM Transmitter allows you to connect your iPod or MP3 player to the radio by choosing a local station so you can sing along to your favorite tunes while enjoying the open road.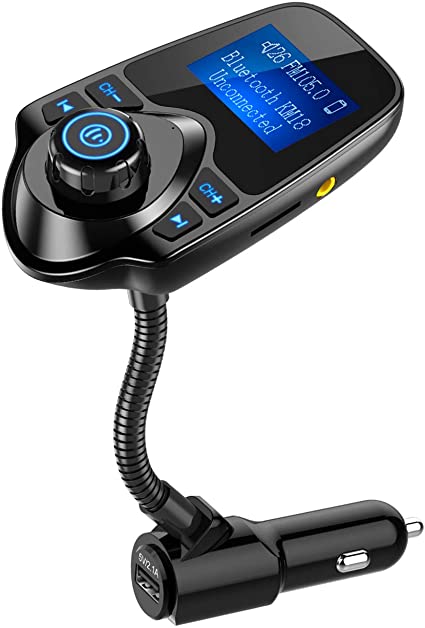 Nulaxy Wireless In-Car Bluetooth FM Transmitter
Although I haven't personally used this specific device, upon initial review the MMOBIEL fm transmitter
offers the best options for a good price. FM transmitters cost around $50 but this one is cheaper at $13, it has a remote, and it allows you to connect an MP3 Player, USB, or memory card. For a basic and cheaper option, this Nulaxy Wireless In-Car Bluetooth FM Transmitter looks like a pretty good value at $17.99.
Alternatively, some vehicles come equipped with a cable port and are ready to be hooked up to your MP3 Player so you can save cash and just buy an auxilary cable like this one by Syncwire that I currently use.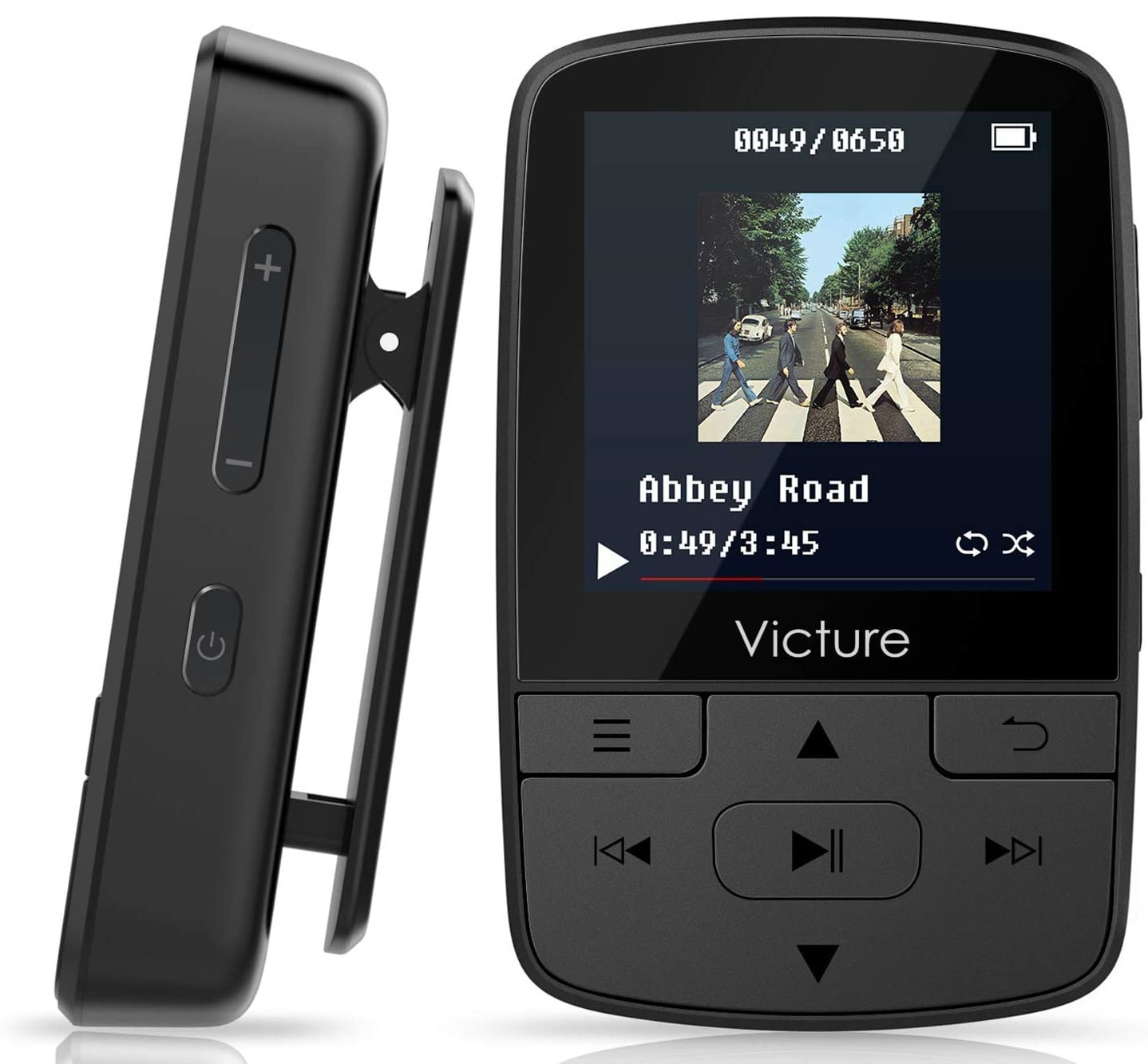 Victure MP3 Player Clip Bluetooth 8G with FM Radio
MP3 Player
Of course, an MP3 Player is an absolute road trip essential! The soundtrack to your trip can take your experience to a whole other level whether it's you driving solo or sharing the adventure with a friend.
When you're driving for 18 hours straight like I did, music is a life saver!
One of my personal tips if you do find yourself alone on the road is to mix it up by also listening to audio books. I always have my favorite books in audio format because even when I'm not driving, they're a great way to avoid getting car sick when reading in a moving vehicle makes you nauseous.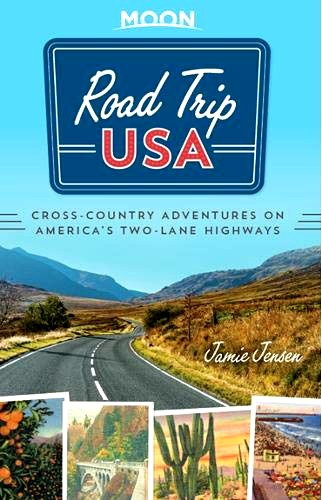 Road Trip USA: Cross-Country Adventures on America's Two-Lane Highways
TFG Recommends:
Lonely Planet has some cool guide books for specific USA road trips including iconic Route 66 and popular PCH California Highway.
If you've been inspired to try out RVing yourself there and want to chat to other people how have been RVing, there's an active community on this website. If you're one of my UK readers you might want to check out this caravanning website instead."
And remember, just because you have extra space in your vehicle doesn't give you an excuse to overpack on a road trip – It's a major drag carrying an overweight suitcase in and out of your vehicle every day to your hotel room!
For more packing tips, check out TFG's Destination Packing Lists.
---
Have a safe journey!
Do you have any additional tips on cross country road trip essentials? Comment below!
---
For more tips on travel essentials, please read:
---
LIKED THIS POST? PIN THIS PIC TO SAVE IT!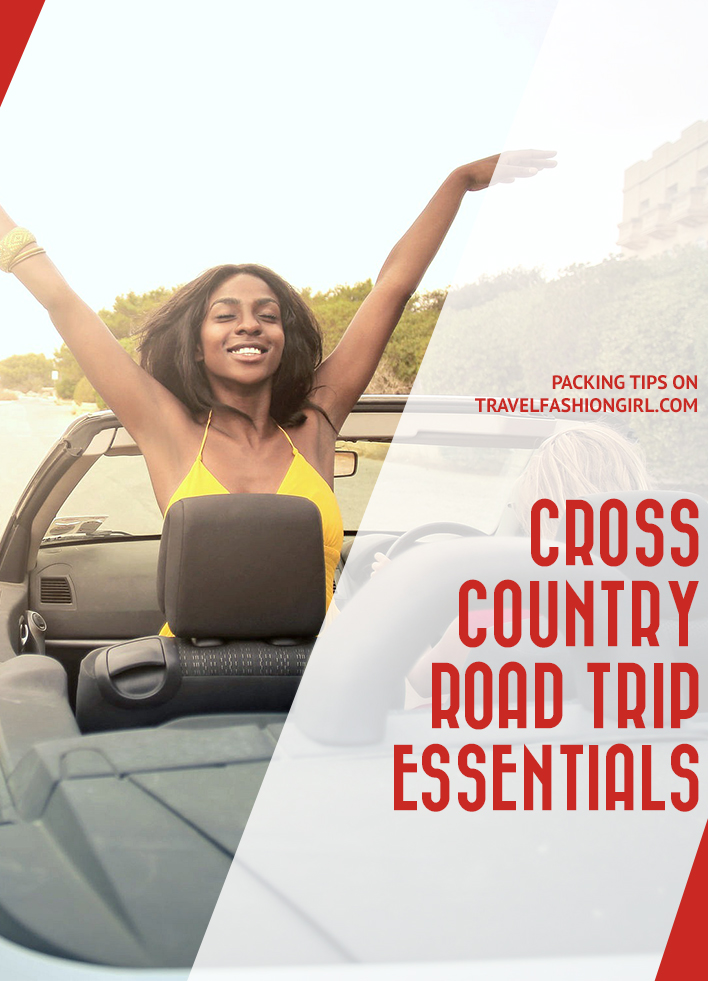 ---
Hope you enjoyed this post on cross country road trip essentials you need for your next adventure. Please share it with your friends on Facebook, Twitter and Pinterest. Thanks for reading!
---