Support TFG by using the links in our articles to shop. We receive a small commission (at no extra cost to you) so we can continue to create helpful free content. As an Amazon Associate, we earn from qualifying purchases made on Amazon in addition to other retailers featured on the blog. Thank you, we appreciate your support!
Traveling for business has its perks, but packing for it is another story. While many business travel essentials are great for leisure travels as well, there are a few things you should definitely have on your work trip!
---
Business Travel Essentials
---
Table Of Contents
Business travel can be exciting and fun. However, it can also be frustrating and stressful, especially if you do it frequently.
As a consultant and project manager who's constantly on the go for work, I find the following business travel essentials helpful while on the road. Many are nice for leisure travel as well!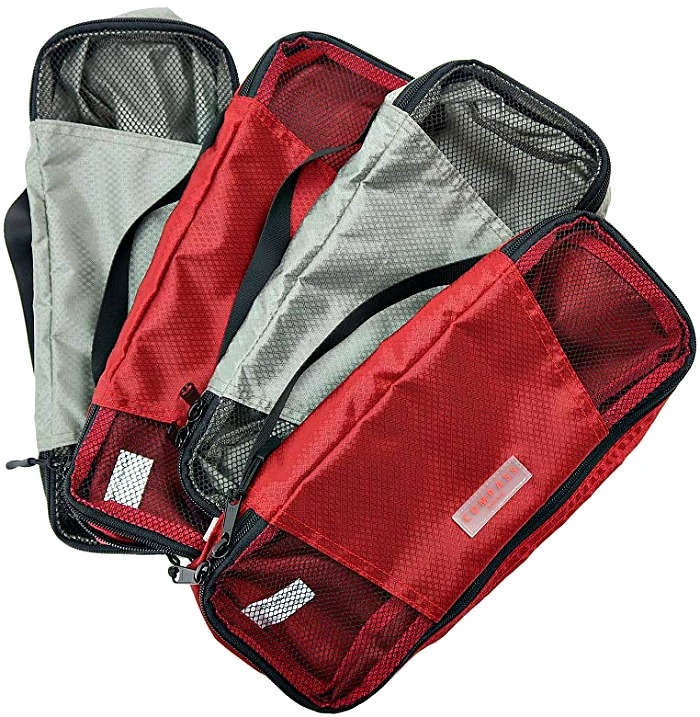 Packing Cubes to Keep Your Luggage Organized
If you're headed out on a business trip, you're going to want to be well-organized, and the best way to organize your luggage is with packing cubes!
Here at TFG, we love packing cubes because they can keep your things coordinated, easy to access, and help you travel carry-on only, which if you're headed out on a business trip is a good idea.
Watch the packing tutorial on Youtube!
Watch this packing cubes video tutorial to learn how to maximize space and never check a bag at the airport again. These are the top 12 reasons why I prefer packing cubes to other organizers.
TFG's favorite are these packing cubes from Compass Rose. They're our own brand!
Flight 001 Go Clean Packing Bags
Shoe Bags Protect Your Favorite Heels
Speaking from experience, you can easily ruin your favorite heels by throwing them into your suitcase with everything else.
These Flight 001 shoe bags keep your shoes clean and protected, covering your business trip essentials in the appearance department.
These are also useful to stash wet or muddy running shoes, or anything else you need to sequester from clean clothes.
Here are more packing organizers that will help you travel carryon only!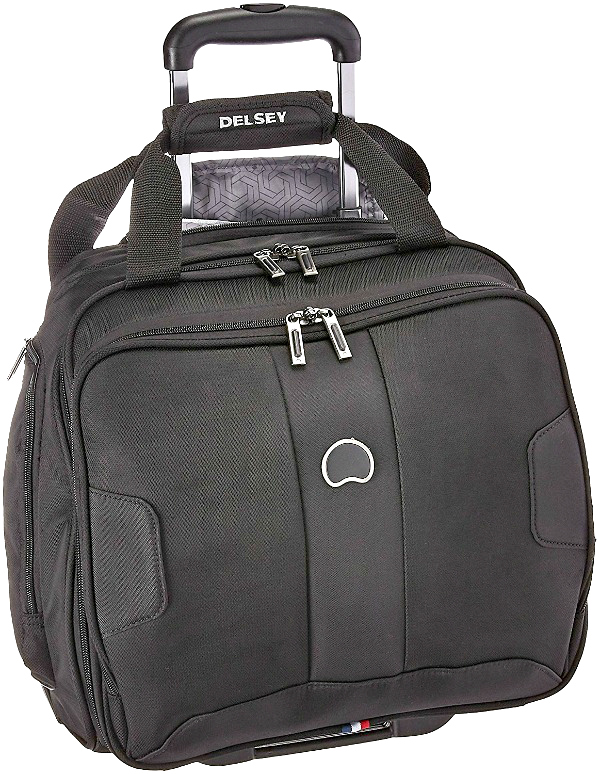 Delsey Paris Luggage Underseater
An Underseat Carry-On to Travel With Ease
If you're hopping on a plane for work then underseat carry-ons should be listed as business travel must haves. I travel with the Sky Max 2 by Delsey as it conveniently features nine pockets and is supposed to fit under the airplane seat of most airlines. 
Plus, while most underseat luggage tends to have too many compartments limiting their use to business documents, this bag has a spacious interior where you can fit just about everything you need for a simple travel itinerary. 
Also, it's super light!
We've rounded up a list of the best under seat luggage and we're showing you how to pack strategically to make the most of low-priced airfares!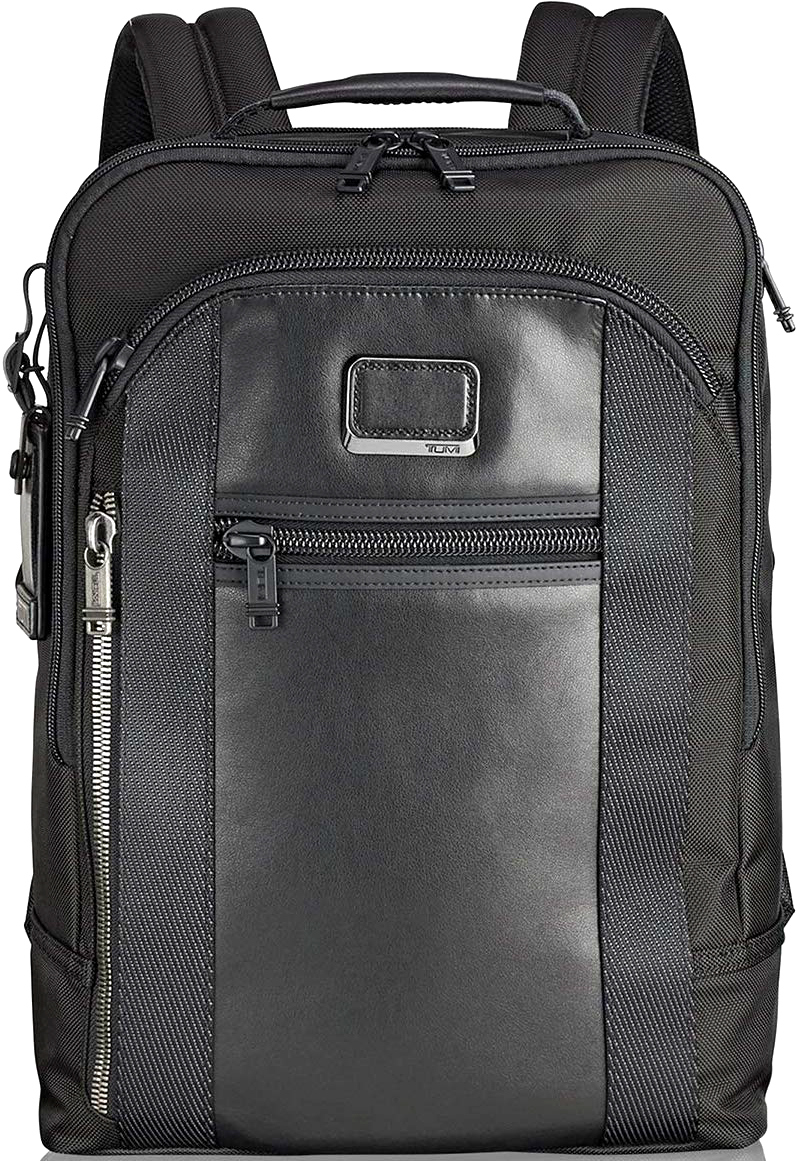 TUMI Alpha Bravo Davis Laptop Backpack
A Travel Purse or Bag to Keep Your Things Organized
If you're headed out on the road for work, one of the most important business travel necessities is a travel purse, specifically one big enough to hold your laptop in it.
If you opt for a bag like the TUMI Alpha Bravo Davis Backpack, it slides easily over your carry-on handle so you can wheel it through the airport. In case you have to travel with a number of electronics, this backpack has enough space for two laptops and a tablet. 
It has a minimalist design, maximum organization, and will be perfect for your next business trip!
Find out the best business backpack for your next adventure!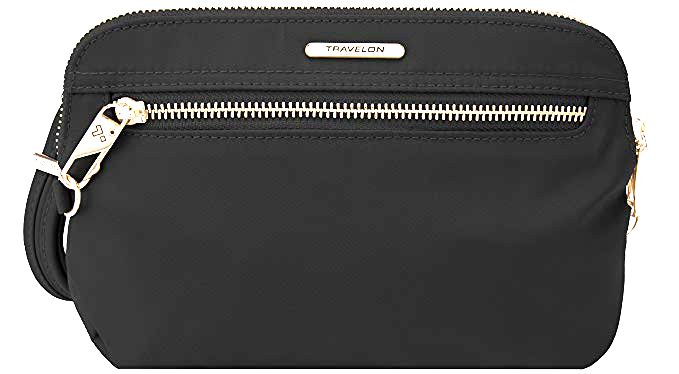 Travelon Anti-Theft Convertible Clutch
A Travel Clutch to Grab-And-Go
The best thing about Travelon is that they make travel friendly and anti theft bags which are definitely business travel essentials.
It's always nice to have a compact purse or clutch on a trip, especially if you've packed for work not travel. Chances are you won't want to lug around your laptop bag everywhere!
The Travelon Anti-Theft Convertible Clutch is a super choice for a grab and go clutch. It's slash resistant with locking compartments and the card and passport pockets are RFID protected. 
Having a clutch on-hand is great because you can use them to keep your essentials organized in your laptop bag, and then pull it out to use as a purse at lunch or dinner with colleagues.
Here's the list of our readers' recommendations for the best travel wallet!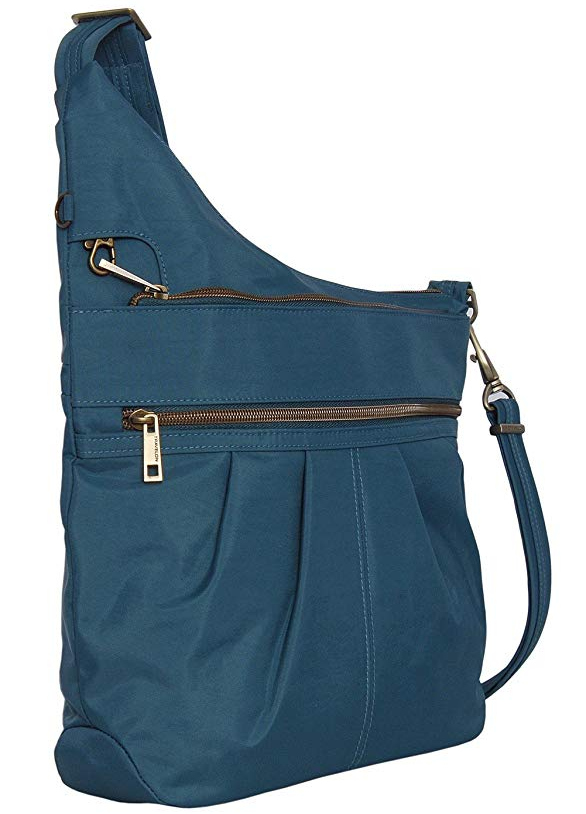 Anti-Theft Crossbody to Protect Your Things
While having an anti-theft clutch is a great idea because it's easy to pack away, it doesn't necessarily fit the bill all the time. Sometimes it's not big enough to hold all of your things!
In that case, using the anti-theft crossbody from Travelon is perfect! A bag like this should definitely be on your business travel essentials list. 
It is also travel friendly, made with slash resistant material, has locking compartments, an RFID protected card, and passport slots. Plus, it has ample room for organization and comes in a bunch of cute colors.
Find out which of these anti-theft purse options our readers love the most!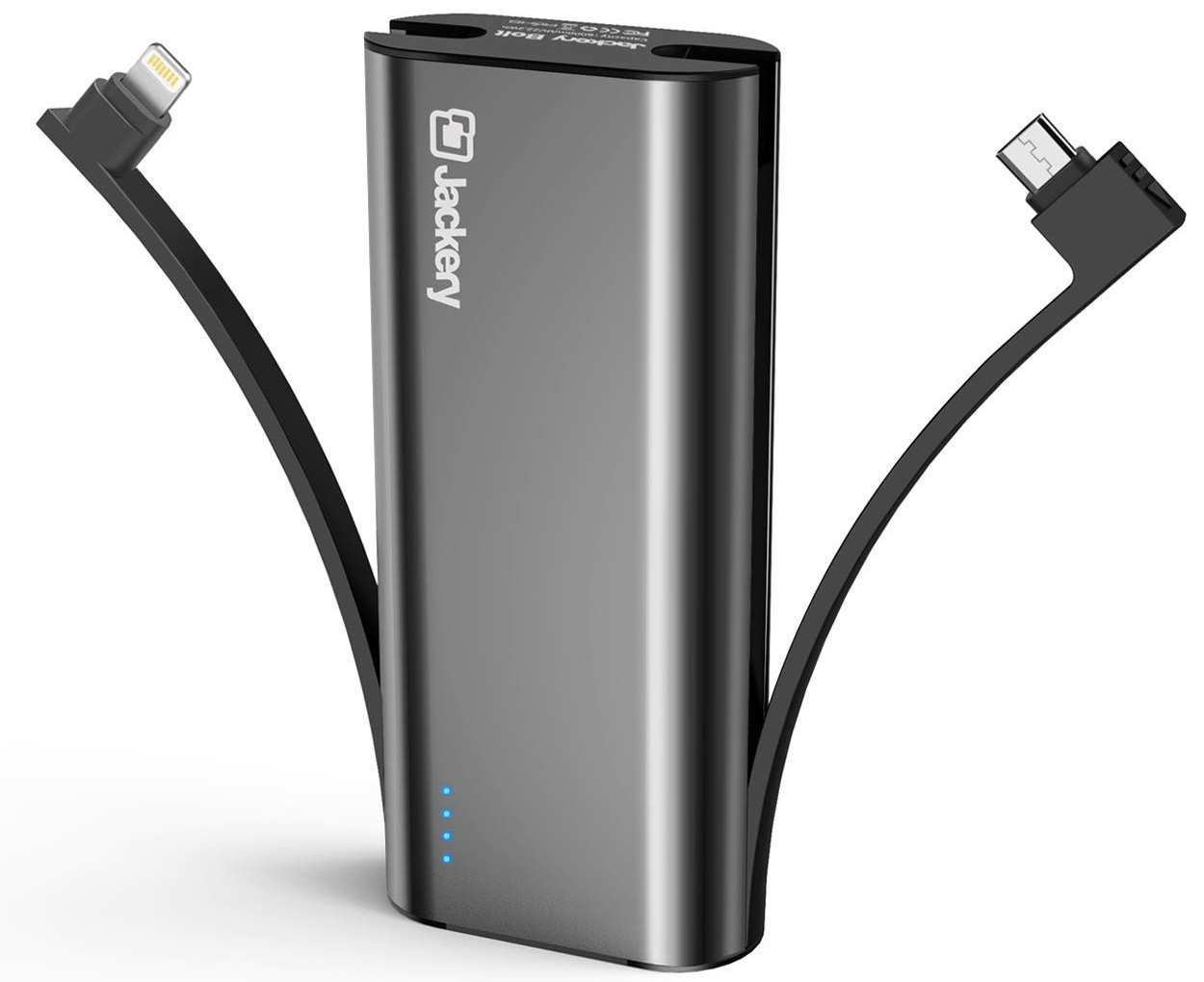 Portable Charger to Keep You Going
Conference calls and multiple emails can drain your phone's battery quickly. This Jackery portable charger can really save the day. 
I love how compact and lightweight these are. If black isn't your style, you can also get it in a bold orange. 
If you're looking to firm up your business trip essentials, this awesome portable power bank definitely fits the bill. And TFG readers agree with me, it's a fan favorite!
Find out the best portable power bank chargers for your next travel!
Travel Adapter with Multiple Charging Options

Hotels, even those that cater to business travelers, never seem to have enough outlets. This is something that will always baffle me. To help combat electronic musical chairs, bring your own portable charge strip.
If you're traveling to multiple countries in Europe or around the world, for example, you'll want to bring a universal adapter, which is much easier than taking several different adapters for each country. Plus, this one by Compass Rose International Travel Adapter (our brand!) will help you make the most of limited hotel charging space!
This is a product we are proud of at Travel Fashion Girl! You can charge up to three devices at once and use it in over 150+ countries. Plus, it's red so you won't leave it behind on a white hotel room wall. Buy it here!
Visit this power outlet guide for travelers to see a full list of plugs and outlets by country!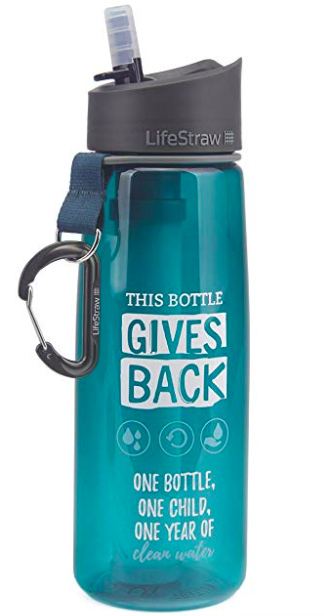 Self-Filtering Water Bottle
Hydrate, hydrate, hydrate. Seriously! Staying hydrated is an important part of staying healthy and alert while on the road.
A self-filtering water bottle like the Lifestraw Water Bottle is definitely one of the business travel must haves. It helps make tap water taste great, and is much better for both you and the environment than the chea plastic found in disposable water bottles.
You also save money, especially in airports where everything is notoriously overpriced.
Check out the best travel water bottle options for both cold and hot beverages!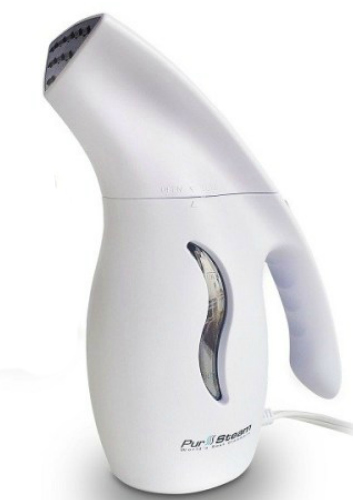 PurSteam Portable Garment Steamer
A Portable Steamer to Keep You Looking Sharp
Chances are if you're headed out on a business trip you're going to meet people essential to your job, so you'll want to look professional. 
Wrinkles are a really fast way to take your business fashion down a level. But fear not, the PurSteam Portable Garment Steamer is the work travel essential to solve your problems!
This bad boy is quick heating and compact making it a great and easy addition to your morning routine.
Choose the best travel steamer for your next journey!

Downy Wrinkle Releaser
As an iron-averse person, I love this Downy product. We all know that suitcases can wreak havoc on even the most "wrinkle proof" clothing. Rolling your clothes can help prevent creasing, but this wrinkle-release spray can help smooth them out after a flight.
Simply spray onto the clothi bit, and most wrinkles are released. Though sometimes using a steamer may still be necessary, thng, tug ae spray makes it quicker and easier. Talk about an ideal travel companion!
Find out how to pack clothes without wrinkles with these nine helpful tips!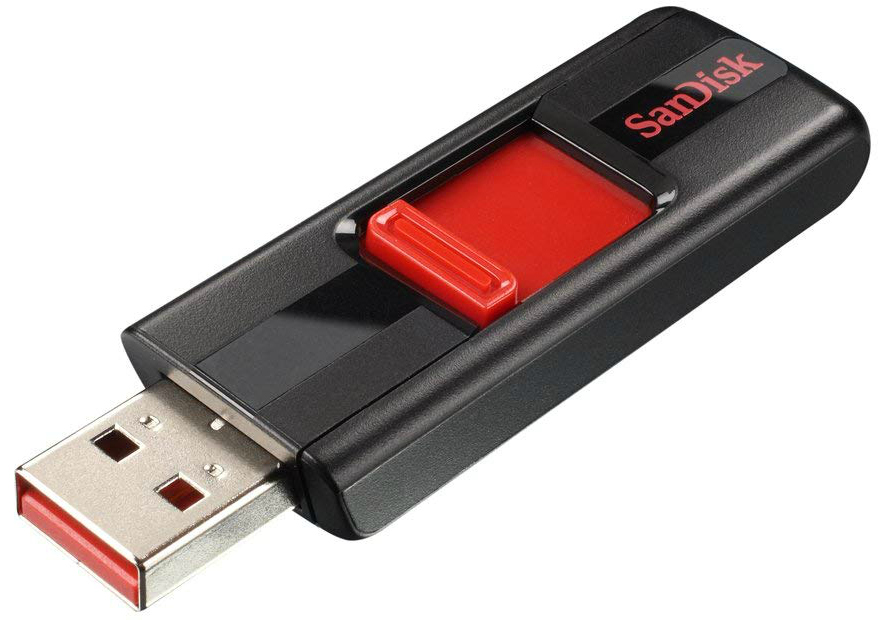 SanDisk Cruzer 32GB USB 2.0 Flash Drive
Flash Drive for Digital Storage
I keep at least one flash drive in my laptop bag at all times. And there have been many times when I was grateful to have my Sandisk flash drive.
Flash drives allow you to easily share documents (especially large file sizes—like presentations), make back-ups, and print documents from hotel business center printers (never fun).
Here are more travel gadgets for digital nomads!

Purell Travel Sized Hand Sanitizer
Anti-Bacterial Gel/Wipes
Shaking hands, touching anything on an airplane, staying in hotels… welcome to travel germs! They can and will find you!
I like to keep hand gel or wipes handy to use when I'm not able to readily wash my hands, or when I want to discreetly wipe something down.
There are lots of options available, but I like Purell travel size gel.
Check out these six handy travel wipes!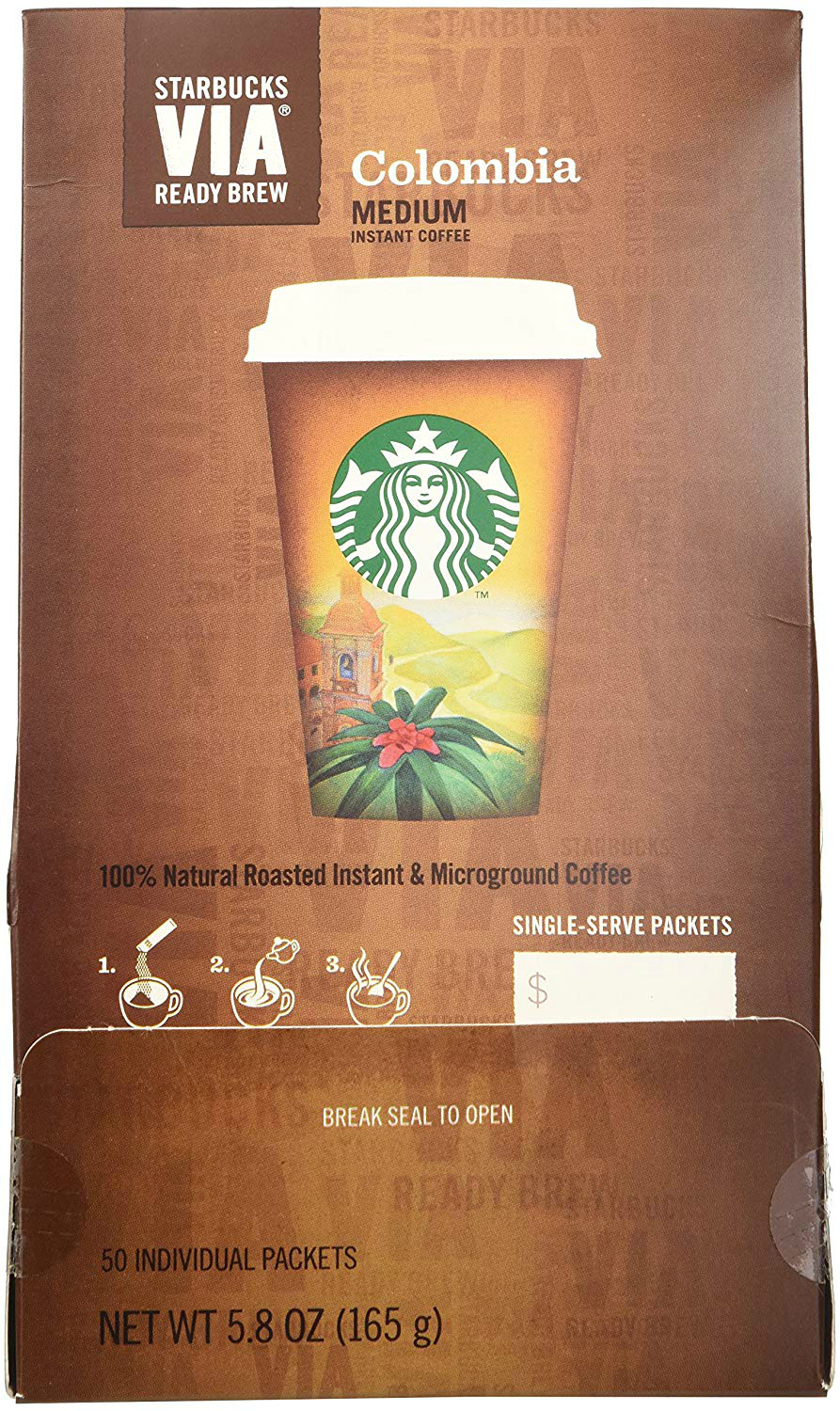 Starbucks VIA Ready Brew Coffee
Instant Coffee Packets for Morning Coffee in a Pinch
I always carry a few packets of instant coffee with me. I use them as back-ups for when coffee isn't readily available, or might be questionable (planes, hotel rooms, client site). 
Starbucks and Nescafe have some pretty tasty options. Bringing along your favorite tea also works well.
In preparing your coffee you'll need one of these best travel kettle!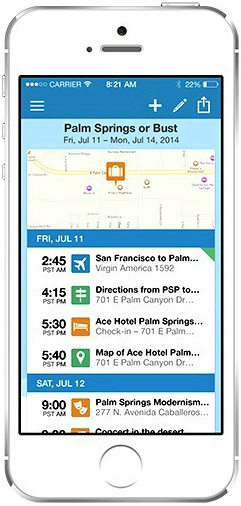 Tripit free mobile app
Tripit to Keep Yourself Oriented
Never lose your flight or reservation number again! Tripit is a free app that picks up your confirmation emails and organizes them into trips. Very handy, especially if you travel frequently and need to keep logistics separated but accessible.
The secret to traveling light is to create a functional but minimalist capsule wardrobe. Learn more in my guide!
---
What are your business travel essentials? Tell us in the comments!
---
For more tips on travel essentials, please read:
---
LIKED THIS POST? PIN THIS PIC TO SAVE IT!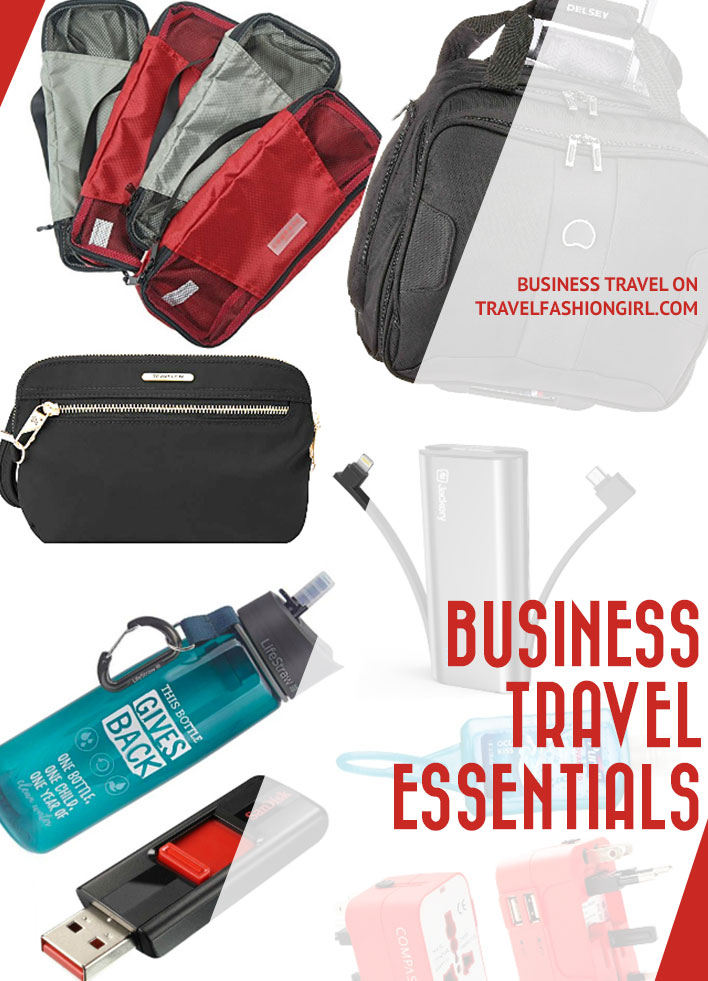 ---
Hope you liked this post on business travel essentials.  Please share with your friends on Facebook, Twitter, and Pinterest.  Thanks for reading!
---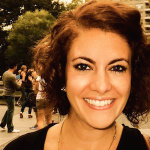 Author Bio: Emily is a lifelong travel fanatic who is constantly making additions to her "upcoming destinations" list. (Yes, she is also a list person.) She is currently based in the Netherlands, where she lives with her husband.
---