Support TFG by using the links in our articles to shop. We receive a small commission (at no extra cost to you) so we can continue to create helpful free content. As an Amazon Associate, we earn from qualifying purchases made on Amazon in addition to other retailers featured on the blog. Thank you, we appreciate your support!
Have you heard of a purse organizer insert? This may remind you of something you once saw in a 90s talk show but the truth is they're awesome for travel! Keep reading to discover the best purse organizer for your in-flight personal item or travel bag!
---
Best Purse Organizer
Written By: Niki Landry
---
Table Of Contents
Since I was introduced to packing cubes a few years ago my luggage organizational game has been strong. The cubes help me to compartmentalize my backpack or wheeled luggage in a way that makes packing and unpacking at my location a breeze.
My in flight personal item, which is usually a large zippered shoulder bag, is another story. It's a complete mess!
I've struggled to find a way to keep the items easily accessible and organized but always seem to end up with small items rolling around at the bottom of the bag. In a continued effort to pack more efficiently, my attention has been focused on the best way to get my personal item as organized as my luggage.
I've compiled a list below, which will hopefully help you find the best purse organizer for your bag:
Longchamp Large Le Pliage Tote
Your Personal Item
Most travelers have two carry on items for the plane, this can of course change depending on the airlines bag policy.
One bag (your carry-on) is usually stowed in the overhead bin, and contains clothing, most toiletries, and shoes. The second bag (your personal item) is the item you place under the seat, and it holds the items that get you through the flight.
These types of bags vary, but popular options are a weekender, large tote, backpack, or duffel bag. Personally, I rotate my Longchamp tote, a leather weekender, or my Osprey daypack depending on the trip.
Not sure what's a personal item? Find out how to choose the best one for you!
Cubes and Pouches
I usually have little issue with my backpack because it comes with organizational pockets and compartments but it can be difficult to swing around front and access my items while in transit, although, that's another issue entirely.
The other shoulder bags are my frequent flyers and their large open interiors are great for fitting lots of items, but leave a lot to be desired in terms of pockets. I'm always fumbling around at the bottom for the one thing that I need.
This can be especially frustrating on travel days, when crowded airports and tight time schedules can increase stress.
To try and remedy the issue, I've used packing cubes and zippered pouches to hold my small personal items but they aren't as accessible as I would like. One-handed access is ideal and unzipping these small pouches can be difficult with one hand.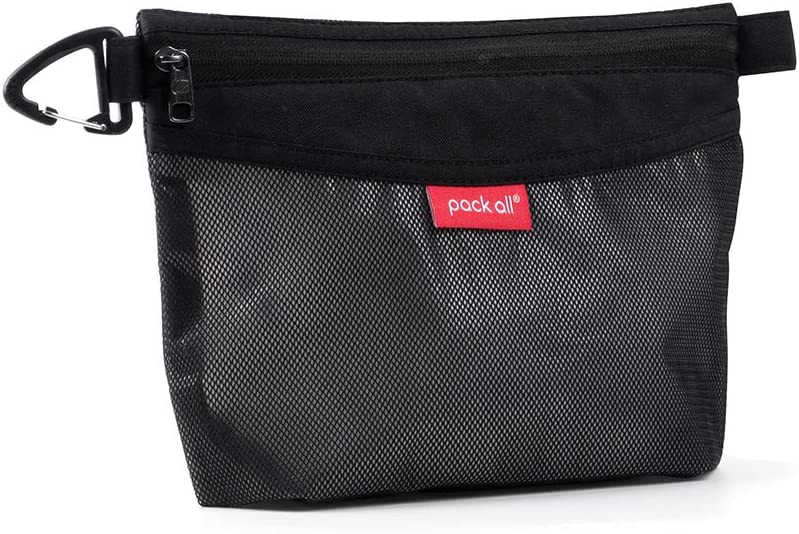 Besides using packing cubes, I decided to try organizational pouches because so many TFG readers say they're fab. They can be the perfect little seatmate to help me organize important documents, electronic gear, or even make up for a longer flight. 
Like the one pictured above, I just designate a zippered section for certain items and know which compartment to access—it's saved me so much stress!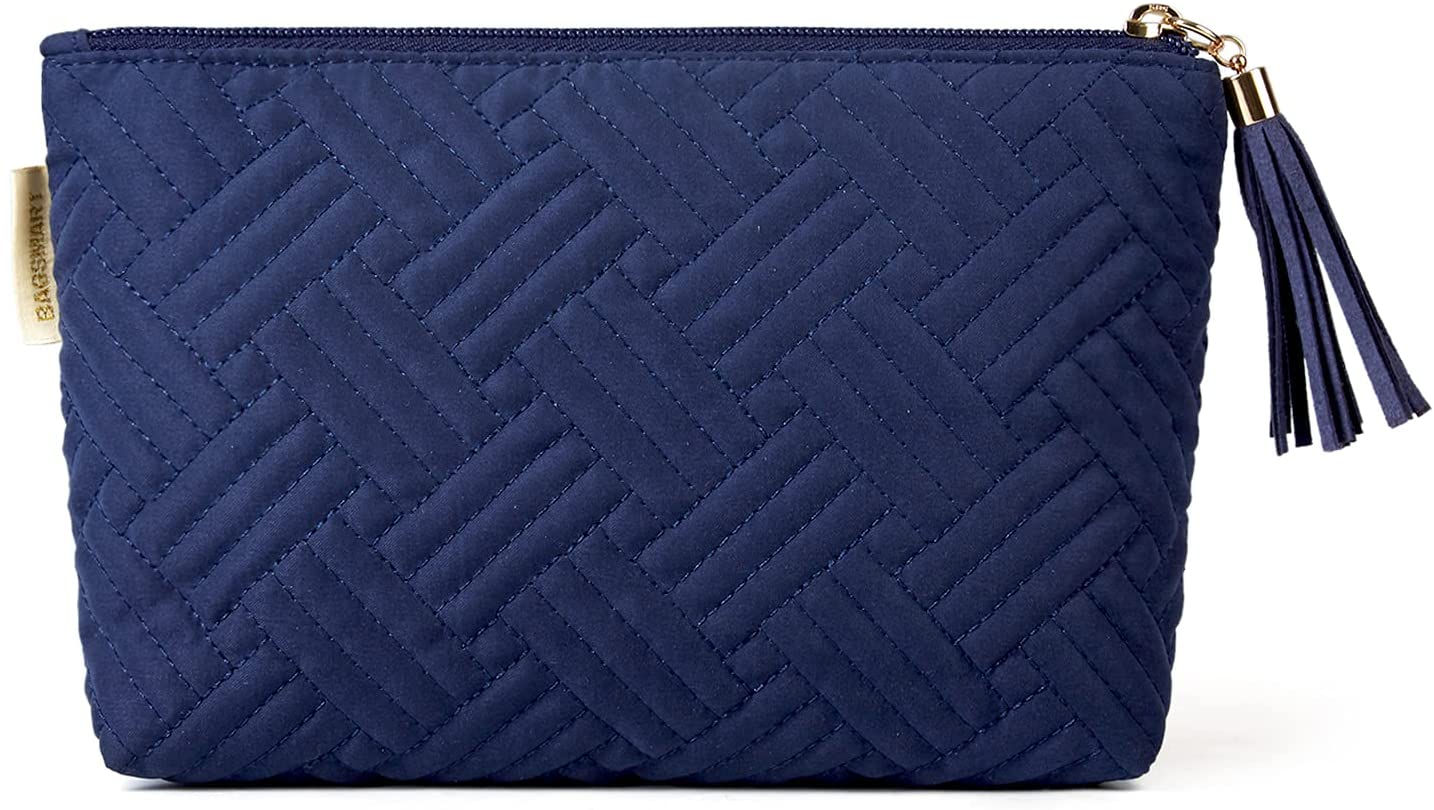 Or maybe for something a little jazzier looking, I have my eye on the BAGSMART organizer. It's perfect to fit things like a phone, earbuds, small cords, and compact makeup items, and it's also water-resistant!
Periea Handbag Organizer Insert
Purse Inserts
Bag inserts were really popular a decade ago, but it's not something I had ever tried personally. When I came across one recently, they seemed like the perfect solution to my handbag organizational issues.
They easily slip into your bag and have all of the zippered pouches and pockets to keep your electronics, important items, and flight essentials tucked away and secure. As a bonus, they also protect the interior lining of your shoulder bag, which is great for those designer pieces.
The best purse organizer will vary depending on various factors:
Depending on the size of your bag will dictate the size of your purse organizer insert, but I've compiled a few to get you started.
Check the interior dimensions of your bag and the dimensions of the insert carefully to ensure that they will fit properly. I also recommend ordering a few to see which one works best for your needs.
Take a look at these travel cord organizer options to make using and packing your devices and their cords easier!
Vercord Handbag Purse Organizer Insert
Also, check the weight of the organizers.
After being filled shoulder bags can get quite heavy, especially if you have a laptop inside. Don't add to the weight with a bulky insert.
The same goes for structure. Purse organizer inserts come in both structured and unstructured options, so choose what works best for your bag. A collapsible bag may benefit from a more structured insert and vice versa.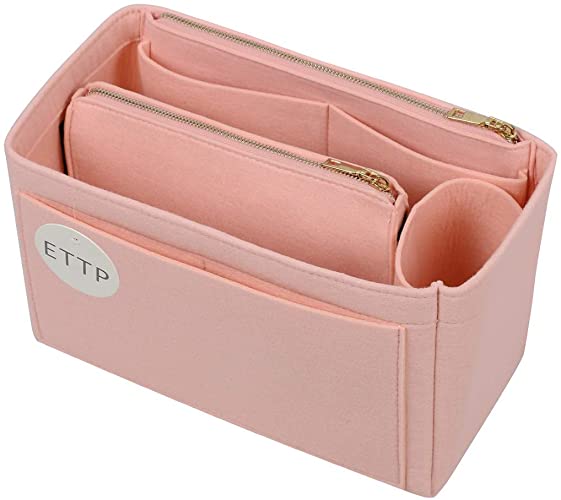 Ultimately, a purse insert should have good size options, be lightweight enough, and be versatile so you can organize as your trip progresses, as even buying extra little things like makeup locally can add up to weight in your bag! 
You'll want to look your best when you travel! Read my travel tips to Pack Light Stylishly!
Another option is to go the custom insert route. Shops on Etsy will create custom bag organizers to your specifications.
These will cost a little more, but can be ideal for the traveler who is devoted to a specific cabin bag, but can't seem to find an insert to fit or meet her organizational needs.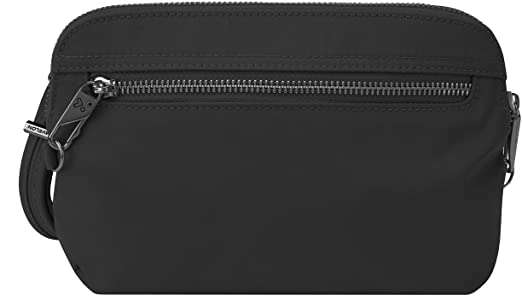 Travelon Anti-Theft Tailored Convertible Crossbody Clutch
 Wristlets and Clutches
Another idea is to use a small clutch for double duty—first as a purse organizer and then as a sightseeing bag or evening purse for a night on the town in my destination.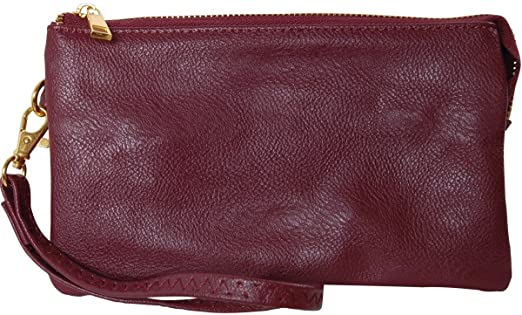 Humble Chic Vegan Leather Wristlet
The main thing to remember is a wristlet won't be as large as a purse insert but it can be combined with pouches or packing cubes (that also do double duty). A clutch can not only hold ID but also a phone, or makeup and if it has anti-theft features, even better!

The beauty of using items for double duty is nothing goes to waste and that stops me from overpacking my personal item. Everything has a place and all my organizational needs are taken care of!
Here are our readers top picks of the best wristlets for travel!
---
 What do you think's the best purse organizer? Share what you use in the comments below!
---
For more travel purses or bags, please read:
---
LIKED THIS POST? PIN THIS PIC TO SAVE IT!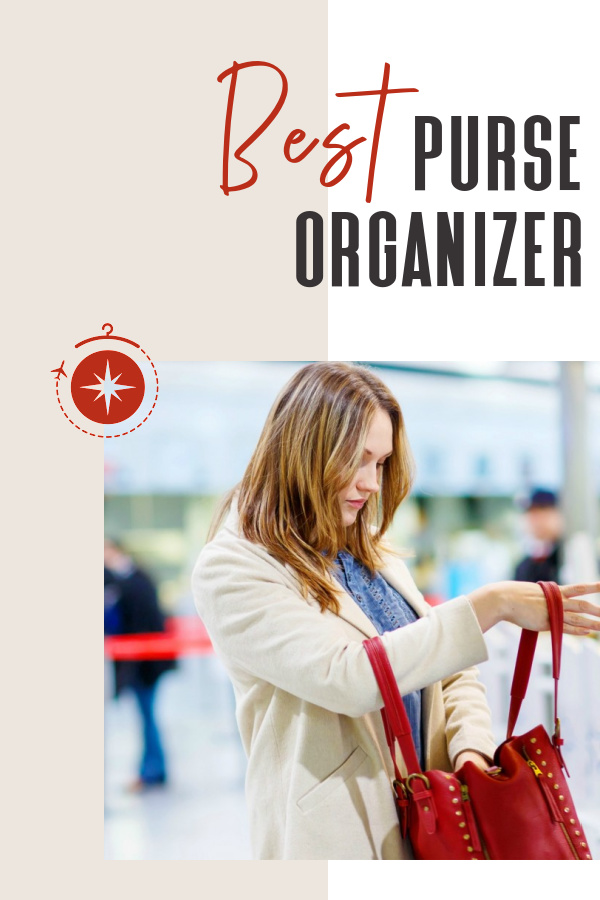 ---
I hope you liked this post on the best purse organizer. Please share with your friends on Facebook, Twitter, and Pinterest. Thanks for reading!
---
Author Bio: Niki is an interior designer and artist from Louisiana. In addition to her design work, she writes for local and online publications sharing her experiences and passion for travel. Niki is currently adding stamps to her passport while building her design practice, Niki Landry Designs.
---