This post contains affiliate links. Visit our Disclosure page for details.
Many readers wonder why I never include pajamas in the packing lists. The answer is that they are not part of the essential capsule wardrobe items. I count them as extra pieces of clothing. Ideally the pieces you choose can also be worn for other activities not just sleeping. Find out how to choose and why we think these are the best travel pajamas for women!
---
Best Travel Pajamas for Women: What to Pack?

---
Choosing the Best Travel Pajamas
The pajamas you choose for your travels is variable and can be influenced by the following factors:
What time of year are you traveling?
What type of accommodation will you be using?
Are you traveling alone, as a couple, with family, or friends?
What type of pajamas do you usually sleep in?
Some people don't even wear clothing to sleep so based on the above items; you have to decide what makes the most sense for you.
The Pajamas I Wear on My Long-term Travels
Usually I recommend that your choice of pajamas double up as regular clothing if needed. For many years, these two pieces were the best travel pajamas for me: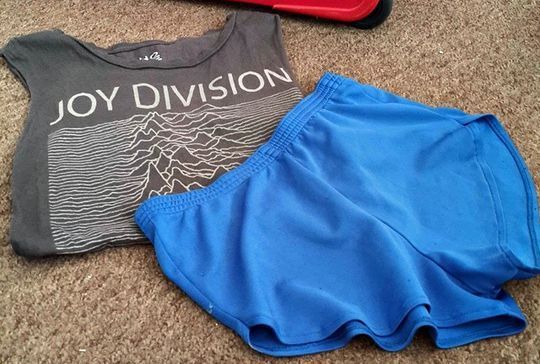 In addition to my favorite band tee and running shorts , there are other options in my clothing packing list that can also be used to sleep if needed including my leggings and Adea camisole top or long sleeve layer. The Adea cami can also be used to work out and is quick dry which is a bonus for me.
Note: After writing this article I replaced the above American Apparel shorts to travel with these from Athleta and now I'm replacing them with these Roxy board shorts. Find out why in this video!
When I stay put in one place for an extended period of time I might buy a local cotton tunic, soft chemise-like dress, or a fleece set that I can wear to lounge around or use to sleep. I like a little variety and I can leave these things behind when I move on to the next place.
Idea's for Women's Travel Pajamas
These are a few of the best travel pajamas for women along with different sleep scenarios to help you find the best option for you!
➊
Hostels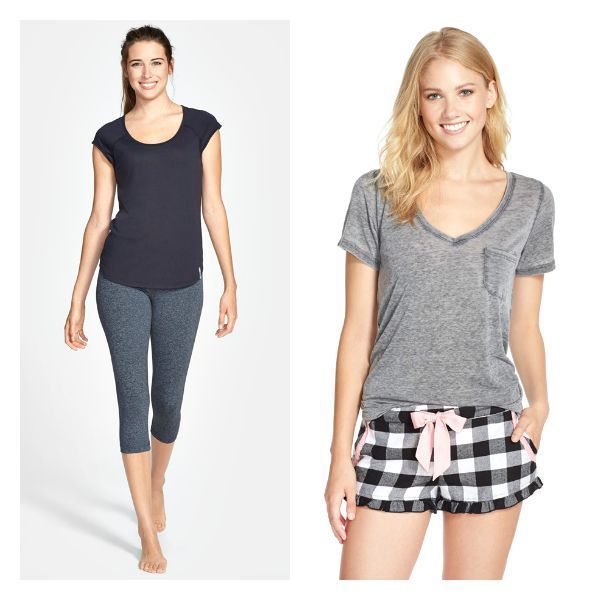 sleeveless top plus leggings or tee and casual shorts
If you're staying in a hostel, co-ed dorms in particular, you may want something you'll feel comfortable walking around in around other people. Backpackers, especially, need to make sure they  choose items they also wouldn't mind wearing as regular clothing. Multi-use is absolutely essential when traveling for long periods and visiting various destinations!
Learn more backpacking tips here!
➋
Hotels
silk pajamas set, chemise, or this multi-use silk set
If you're staying at hotels you can rejoice in the fact that you have privacy and can wear whatever you want (or don't want). While my preference would be a multi-use set like the silk one shown above, you can also get away with wearing a dedicated set of travel pajamas for women because you're more than likely traveling for a shorter period of time.
Choosing light fabrics is still a must for packing light! Learn more about the best travel fabrics!
➌
Private accommodation at a residence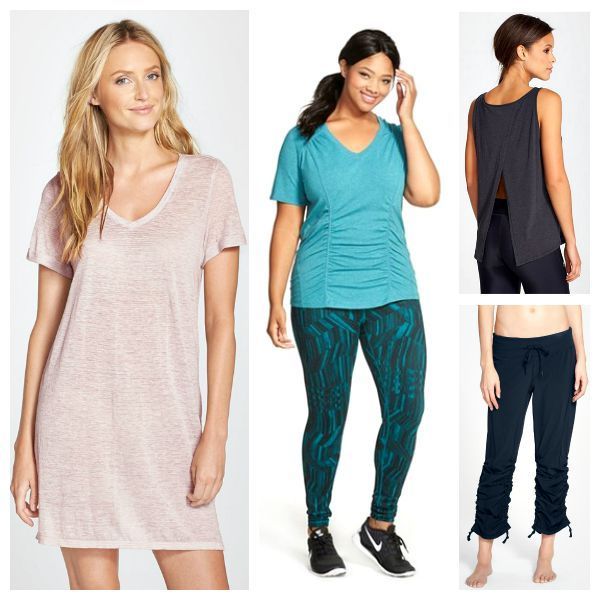 night shirt / teal top with leggings / convertible crop pants + split back tank
Above you'll find more versatile pieces that can be worn in various scenarios. When you're staying at an Airbnb or family's house you can choose either of the hotel or hostel options, depending on if you're sharing or have your own sleeping space. I've also a few more ideas of versatile pieces in the above image. For cold weather, thermals may also be an option or fleece lined leggings. A silk sleeping liner is one of my top long term travel essentials but it can also add an extra level of warmth in the winter.
Read these tips on how to dress for cold weather travel!
 More Travel Pajamas
---
---
The main thing to consider when choosing sleepwear for travel is that it's essential to choose lightweight items that can be worn for other activities as well.
What do you think are the best travel pajamas for women? Comment below!
---
 For more packing tips, please read these:
---
Hope you enjoyed this post about the best travel pajamas for women. Please share it with your friends on Facebook, Twitter, or Pinterest. Thanks for reading!
---
Liked this article? Check out similar posts: