Support TFG by using the links in our articles to shop. We receive a small commission (at no extra cost to you) so we can continue to create helpful free content. As an Amazon Associate, we earn from qualifying purchases made on Amazon in addition to other retailers featured on the blog. Thank you, we appreciate your support!
Wondering what to wear to the Bahamas? We've got some must have essentials for you to add to your packing list!
---
Bahamas Packing List
Written By: Rachel Campbell
---
Table Of Contents
The following recommendations are based on my experience spending multiple summers exploring and free diving Grand Bahama Island in the northern tip of the island chain. Because of the great year-round weather, your packing list won't vary much throughout the seasons. Here are a few key items you'll need.
What to Pack for the Bahamas: Clothes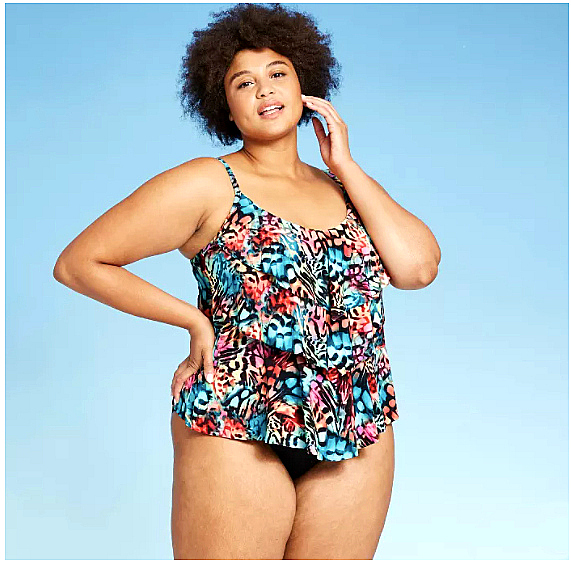 Women's Plus Size Tiered Tankini Top
Bathing Suit
First thing's first: you'll want at least two swimsuits to choose from. This way you'll be able to comfortably put on a dry bikini when the other one is drying from your morning swim.
These are some of our top bathing suit recommendations: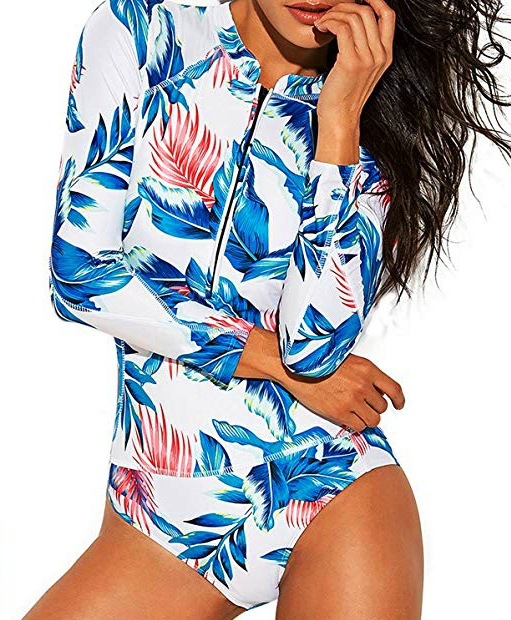 Rash Guard
If you tend to burn easily, pack a rash guard for the Bahamas. The key is to start off in your bikini and then after a certain amount of time, put on your rash guard. That way you can still get some great Instagram bikini pictures that don't include red shoulders!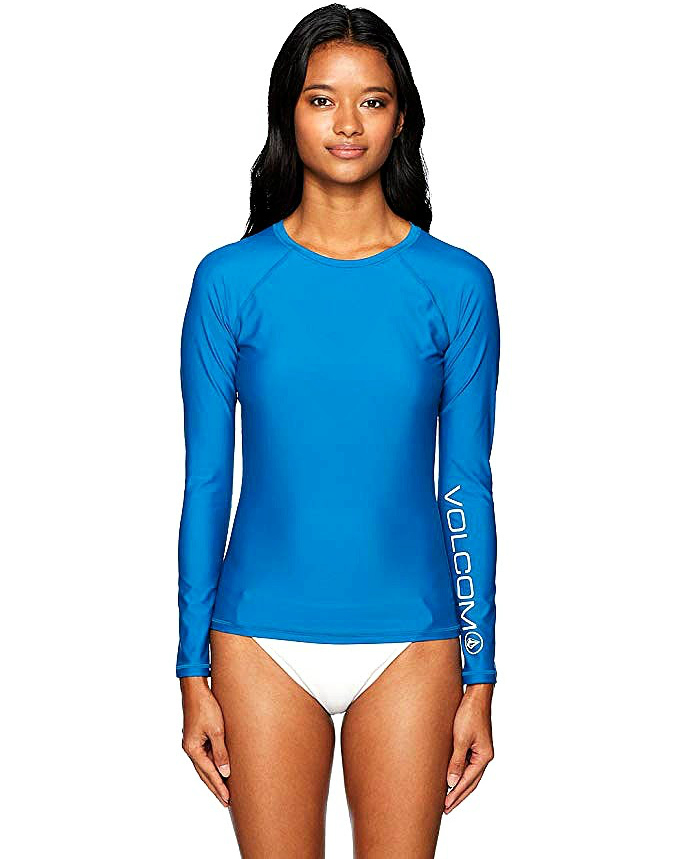 Volcom Simply Solid Long Sleeve Rashguard
Because the islands are covered in white sand beaches with plentiful coastline, the sun tends to reflect off the sand, making the rays a bit stronger than what you might be used to. This is also true when you're in the ocean, as the shallow waters also have a white sand bottom.
Tip: Ribbon hair ties are amazing! They are less likely to get tangled in comparison to regular hair ties and they also help you avoid hair damage, too. I won't use anything else to tie my hair!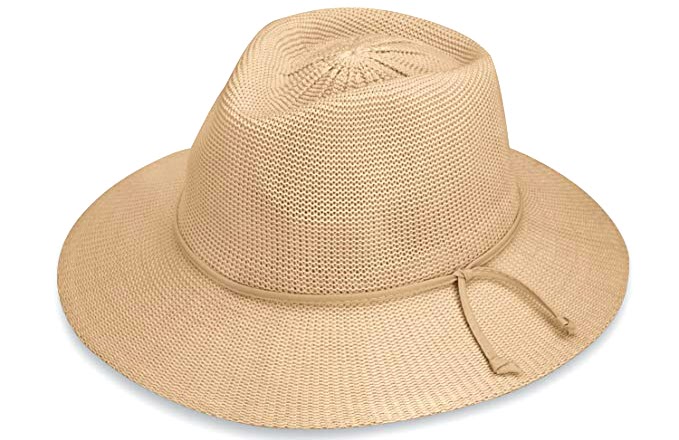 Sun Hat 
TFG readers rave about the Wallaroo Hat Company's Sun Hat. It's cute, stylish, and incredibly practical —perfect for the sunny Bahamas!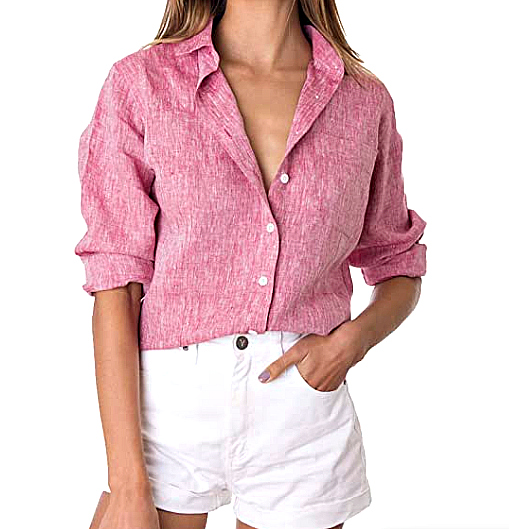 Women's Button Down Linen Shirt
Versatile Shirt
When packing your tank tops and flowy tees, choose ones that are lightweight and easy to take on and off. We love linen button downs you can use as a cover up or pair with shorts and leggings.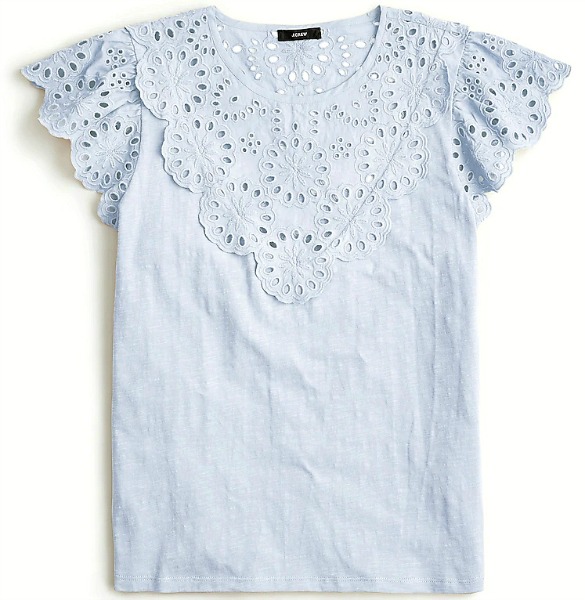 Embroidered Eyelet Flutter-Sleeve T-shirt
Comfortable and Cute Tops
Bring a variety of tops in different sleeve lengths. Tank tops, tees, and denim shorts are everywhere in beach destinations – but you're on vacation after all! Leave those at home and pack some fun and feminine vacay clothes. Your memories will thank you!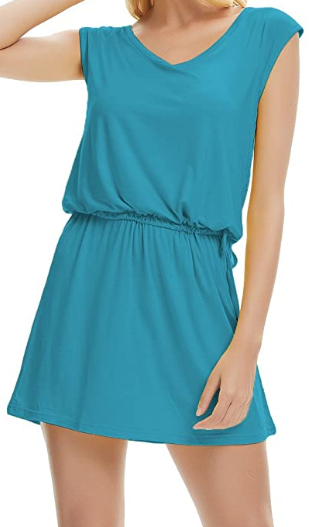 Versatile Beach Cover Ups
Bring a beach cover up you can wear on and off the sand. Have fun with your color story on vacation! Choose colors that will pop against the turquoise blue ocean.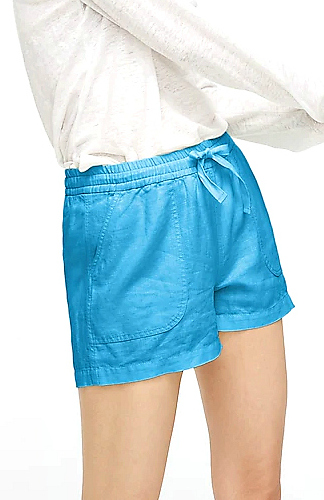 Remember to wear a top and shorts or sundress when you're not on the beach. Even though you'll be staying on a Caribbean island, it's not a good idea to walk into a store in just your bikini and flip flops. 
Some of the Bahamian islands can be rather conservative, meaning that you may be looked down upon if you wear next to nothing at the grocery store.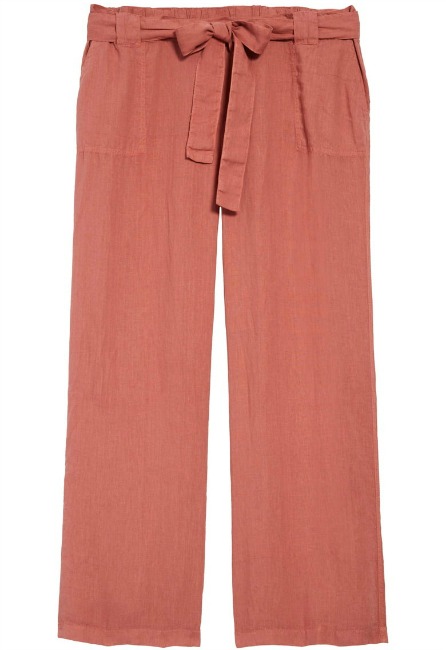 CASLON® New Belted Linen Pants
Lightweight Bottoms
Opt for linen or rayon loose pants for optimal comfort. Wear them as part of your plane outfit, then lounge in them in your hotel.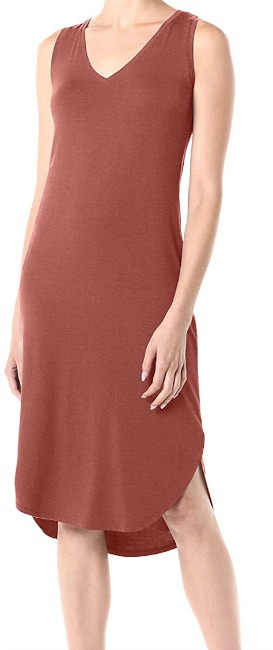 Daily Ritual Jersey Sleeveless V-Neck Midi Dress | Sizes XS-XXL and 1X-7X Plus
Dresses
Stay cool in the day time with cute summer dresses in airy fabrics. Have fun with color and choose things that are easy to wear all day long. If you're staying in a casual resort, look for dresses you can take from day to night.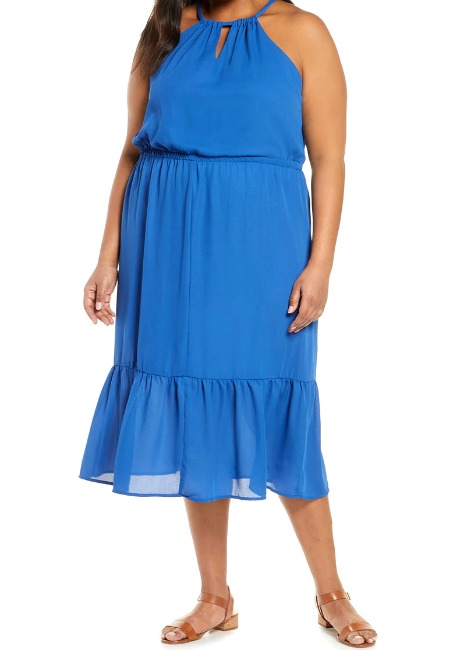 Living in Yellow Halter Midi Dress
Depending on your resort or restaurants, you may want to bring a couple of nicer items to dress up. Choose vibrant hues and pair with some casual but chic beach sandals.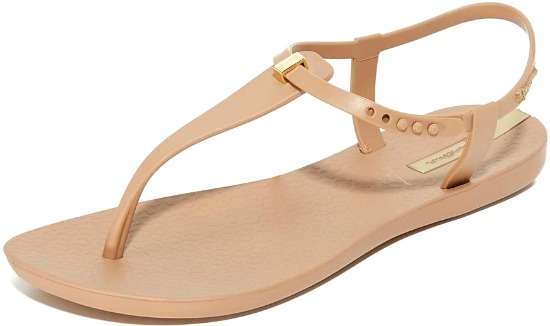 Ipanema Lenny Desire Flip-Flop
Speaking of footwear, it all depends on your activities. You can easily get away with bringing a single pair of shoes: the ever-so-versatile Ipanema thong sandals. However, you always want to bring at least two pairs of shoes when you travel.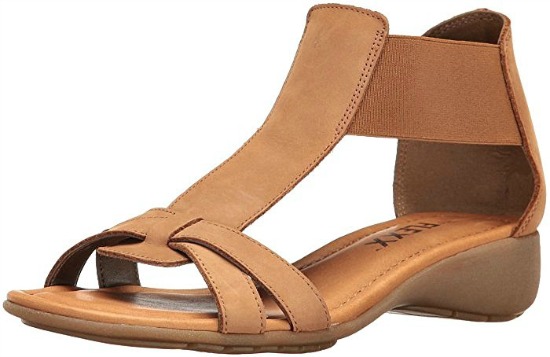 The Flexx Band Together Cognac Gladiator Sandal
You may want to bring athletic sandals if you have outdoor activities planned and dressy beach wedges for the evening time.
Things to Bring to the Bahamas: Luggage and Gear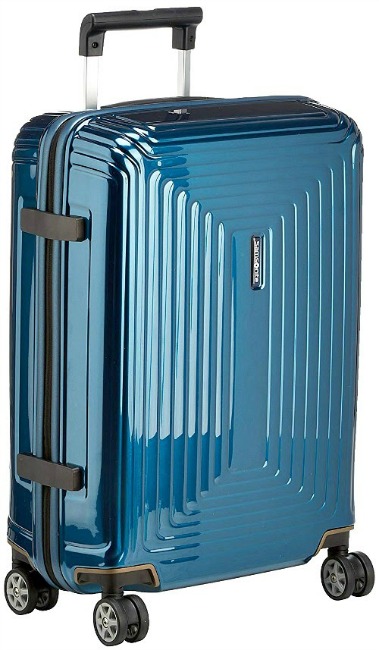 Luggage
As with any island destination, packing for the Bahamas is great if you'd rather stick to a carry-on instead of a heavy checked bag. 
Basically everything you'll want to pack is lightweight, easy to fold (or roll up) inside your packing cubes, and can be hand-washed in your hotel or resort sink or shower if needed.
You'll want to look your best when you travel! Read my travel tips to Pack Light Stylishly!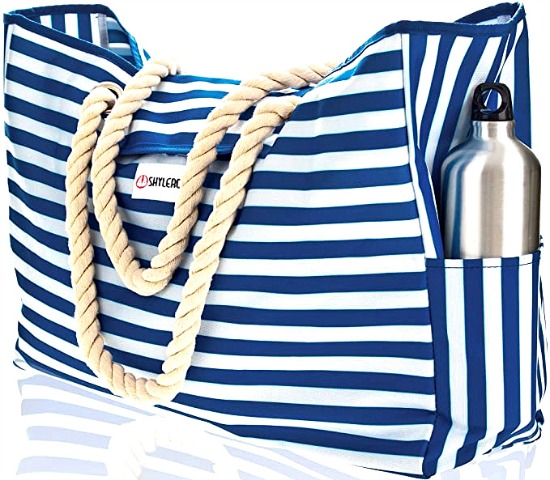 Beach Bag
Bring a tote as your personal item on the plane then use it as a beach bag to carry all your seaside essentials.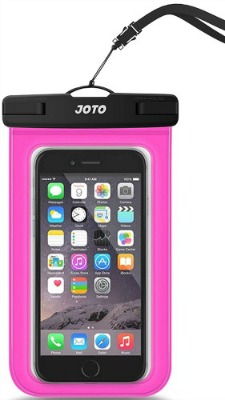 Waterproof Case for iPhone
Luckily, because of all of the great options available, you don't need a thousand dollar underwater setup to take great pictures. Even your iPhone combined with an underwater case like the one shown above will do the trick.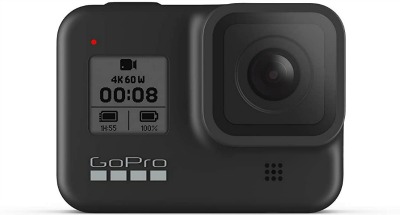 Waterproof Camera
If you plan several days of water activities and want something more robust but compact, I've found that the GoPro is a great choice. It's small and powerful but will hardly take any space in your carry-on.
If you do have a GoPro that you're going to take with you, consider investing in a color filter. These filters help remove any extra blue or green in the water and adds the reds, yellows, and oranges back into your photograph.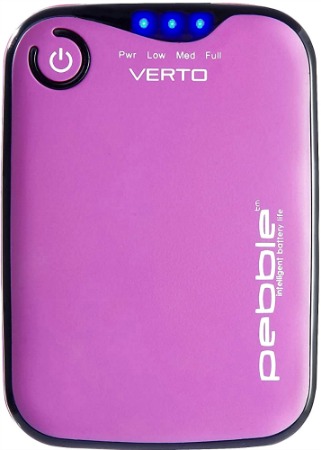 Portable Charger
It's always a good idea to travel with a portable charger for all of your electronics. This is especially true if you're thinking about visiting the island chain during the summer months when thunderstorms and blackouts are more common.
During my first trip to Grand Bahama Island, we experienced a heavy thunderstorm that left us without power for a few hours. Luckily, I had an extra battery for my camera. I didn't have to worry about the fact that my original battery was nearly drained and wouldn't be charged before my next trip into the water.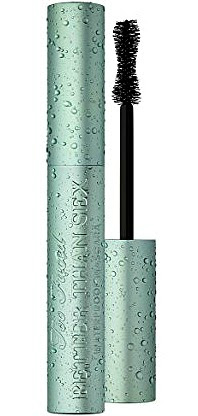 Too Faced Better Than Sex Waterproof
Waterproof Makeup
If you like to wear makeup no matter what, it's a good idea to stick to the waterproof or water-resistant type. Even if you don't plan on venturing into the ocean that day, sweating may cause your foundation to run down your face.
Also, if you wear mascara and eyeliner into the ocean that isn't waterproof, the salt water will strip it right off, making it look like you've been crying for hours.
TFG readers voted for the best waterproof mascara and the above two were the clear winners!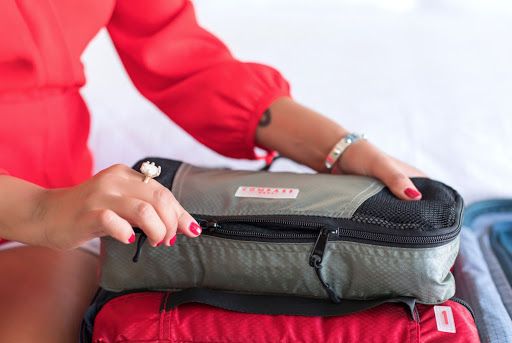 How to Pack Travel Clothes
One way to organize your travel wardrobe is by using packing cubes. The Compass Rose packing cubes have a numbering and color system so it's easy to identify where everything is! The video below demonstrates this.
Learn our hacks with packing cubes in this video!
We also put together a five-part YouTube series showing the different methods to use packing cubes for travel. If you use this specific packing strategy, packing cubes can also compress your belongings. This is the secret to traveling carry-on only!
---
What are your tips on what to wear in the Bahamas? Share below!
---
For more North America packing tips, please read:
Suggested travel resources:
---
LIKED THIS POST? PIN THIS PIC TO SAVE IT!
---
We hope you liked this post on what to wear in the Bahamas. Share it with your friends on Facebook, Twitter, and Pinterest. Thanks for reading!
---
Author Bio: Rachel Campbell is a professional travel writer who has been slowly exploring the globe since 2013. Though her heart belongs to Florida and the Caribbean, she can still be found making snow angels in the cold white north from time to time. For more, follow The Florida Living Magazine along with her adventures on Facebook.
---