Support TFG by using the links in our articles to shop. We receive a small commission (at no extra cost to you) so we can continue to create helpful free content. As an Amazon Associate, we earn from qualifying purchases made on Amazon in addition to other retailers featured on the blog. Thank you, we appreciate your support!
Planning a ski trip packing list isn't the easiest of tasks – especially a fashionable one. When your priorities are hitting the slopes, fashion isn't always top of mind. As I found out when packing for Europe's budget airlines, their super strict regulations also make it challenging to pack light.
---
What to Pack for Ski Holidays
---
Table Of Contents
Remember to wear your heaviest items on the plane ride over to avoid the need to pack these bulkier items. Not all your clothing has to be ultra-thick; you just need to pack enough layers to keep you warm.
To help you make the most of your winter gear and limited luggage space, start by reading these general tips on packing for winter travel: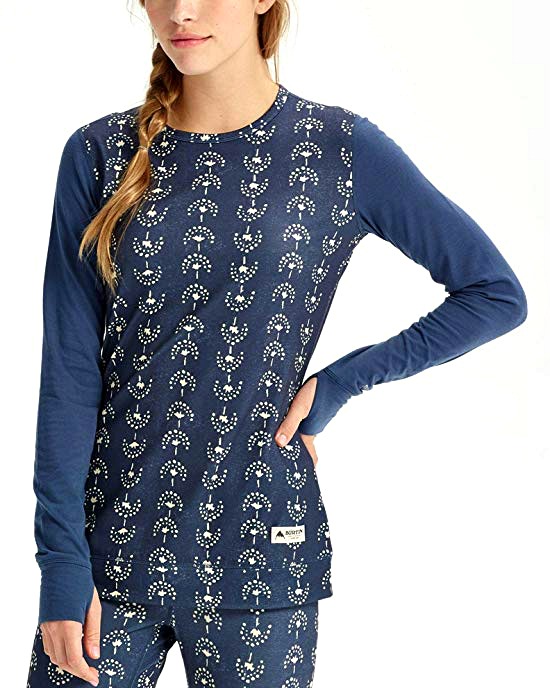 Burton Midweight Crew Neck Base Layer
Burton
The ski-inspired brand Burton not only sells rad snowboards but also stylish winter wear, including base layers that make for the best thermal underwear for women.
They're made with merino wool and polyester blends and offer fun designs. Their quick-dry, heat-insulating apparel has odor-neutralizing properties and chemical-free fabric.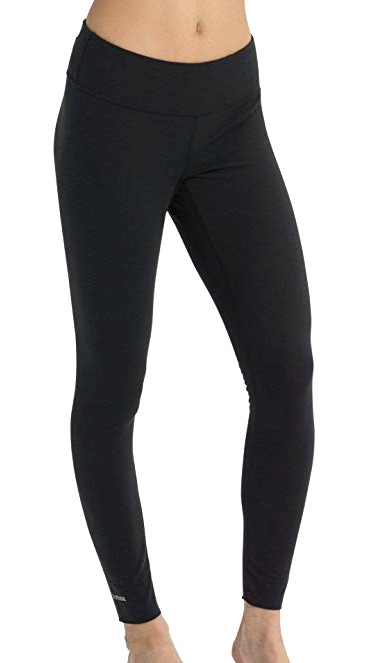 Burton Midweight Base Layer Pants
They score high on TFG's must-have list with their high tech "drirelease" fabric products. The AK drirelease top and bottom are currently keeping me warm in the UK; I wish they had the pants in black because the fabric would make great leggings!
Wear tights under trousers, add some high socks, and tuck your first top layer into your bottom layers to keep those sneaky drafts from creeping in.
Here are the best thermal underwear for women to help travel carry-on only, even in winter!
What you should pack for your ski trip depends on what your plans are after your day on the mountain. Whether you're planning to cozy up by the fire or getting drinks and partying greatly impacts how casual or dressed up you want to be.
If you're a fashionista and want to look your best after your day skiing, check out this ski trip packing list for some stylish ideas for your next vacation!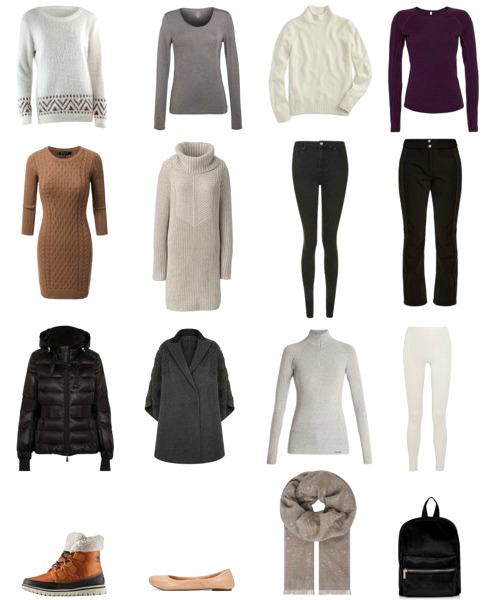 Sweater | Thermals Top | Turtleneck | Longsleeve | Dress 1 | Dress 2 | Jeans 1 | Jeans 2 | Jacket | Coat | Top | Thermal Bottom | Boots | Flats | Scarf | Backpack
Ski Trip Packing List for Fashionistas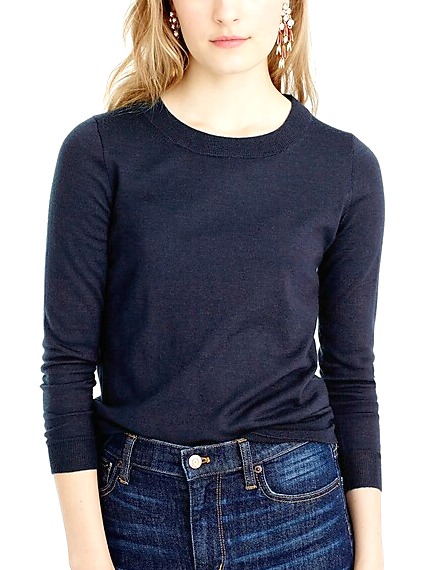 Tops
Pack a several warm tops for your travel but choose lighter fabrics that you can layer. Long sleeved tops and woolen jackets are the in thing this season; choose stylish and classic ones you can wear anywhere.
Tribal prints are a great choice for design but you can also stick to your favorite prints and look chic while bundled up.
Usually the best warm tops are merino wool, because they are a lightweight, yet extremely warm fabric that packs down easily. One of our faves is the J. Crew Tippi sweater pictured above. We love this so much, we wrote a review for it and did a video.
Watch this video on why the  J. Crew Tippi sweater is awesome for cold-weather!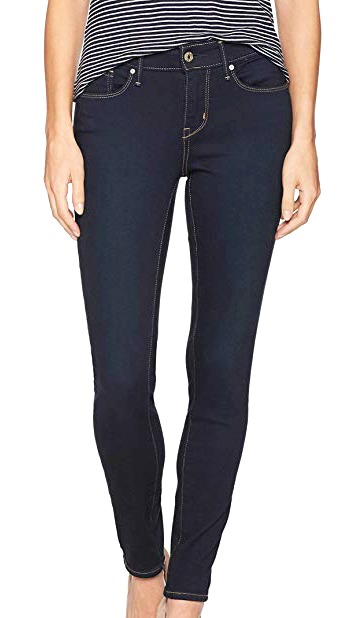 Signature by Levi Strauss & Co. Modern-Skinny Jean
Bottoms
Jeans are a must; pair them with thermal leggings. You can also opt to wear them inside your ski trousers to keep your legs warm during your ride on the snowy mountains.
If this is the case, pack two thermal leggings – one pair to wear during the day and another for the evenings. For some added style, wear them under a large cardigan or tunic; perfect to get a warm drink at the end of the day.
Also, consider taking a warm skirt that you can mix and match with your tops, in case you want to dress up for a nice dinner.
Don't like wearing jeans? We've found the best travel pants for women and our readers agree!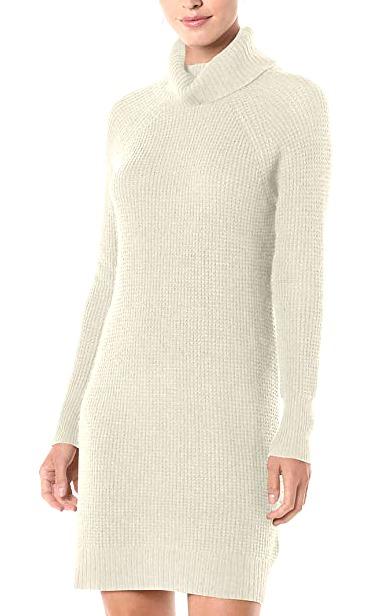 Wool Blend Turtleneck Sweater Dress
Dress
A dress is optional and depends on your post-skiing plans. If you're unsure, go for a knitted tunic or a long sleeved dress that you can wear casually with jeans or more formal with tights and flats.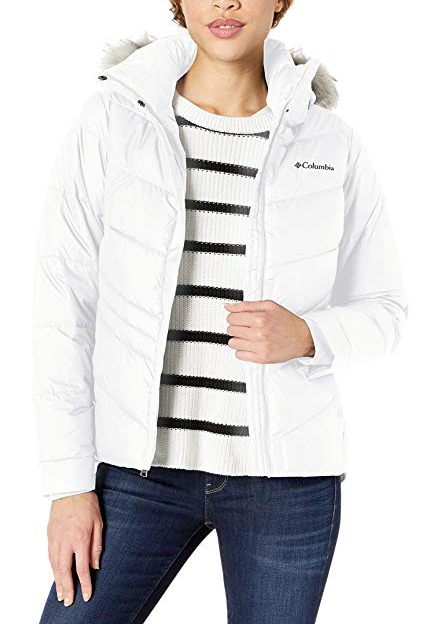 Columbia Peak to Park Insulated Jacket
Outerwear
Wear a wooly cardigan or a thick vest to help keep you warm, but still looking fab and fashionable. You can also choose to wear your vest and then add on your big, comfy jacket when stepping outside—layering thick outfits.
Of course, you can't go skiing without a proper jacket, so choose a color you can wear with everything. Since you're on a ski trip, replacing your regular coat with your ski jacket is forgivable, which lessens the bulk of your luggage.
Read this tips on how to pack a bulky winter jacket in a suitcase!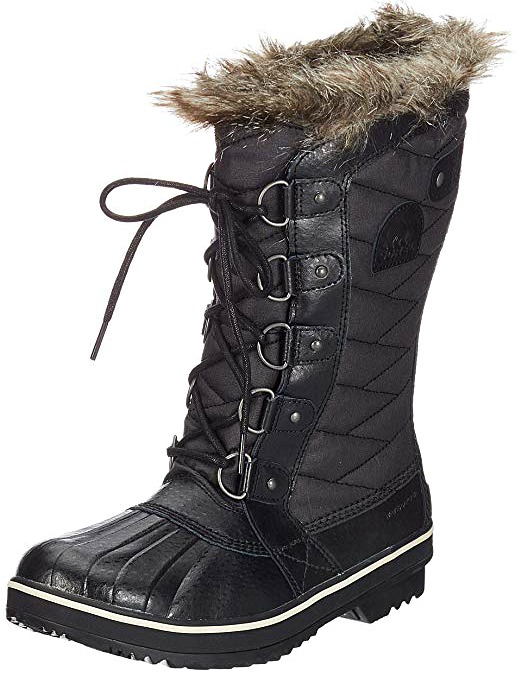 Sorel Tofino II Waterproof Insulated Winter Boot
Footwear
Your winter boots will be a staple for your trip, but also bring along a set of pretty flats you can wear when you're inside your hotel or go out for dinner and drinks.
For a bit of function and fashion, here's our top picks for women's waterproof boots!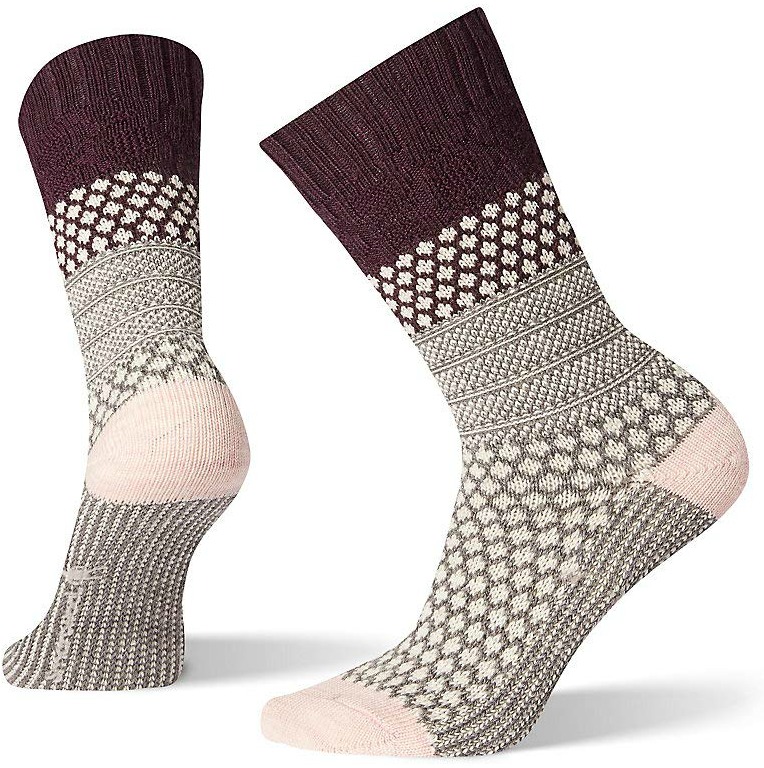 Smartwool Popcorn Cable Crew Socks
Essential Accessories
Don't forget to bring warm wool socks, scarves, gloves, and hat. Wearing these warm accessories make all the difference in the world. Pack two sets of each so you can wear one on the mountain and the other in the evening.
Hope you enjoyed these fashionista travel tips of what you should pack on ski weekends. For other packing list ideas, check out Travel Fashion Girl's Universal packing lists that you can customize for any trip.
Our readers voted for the warmest socks for winter travel. Find out what they chose!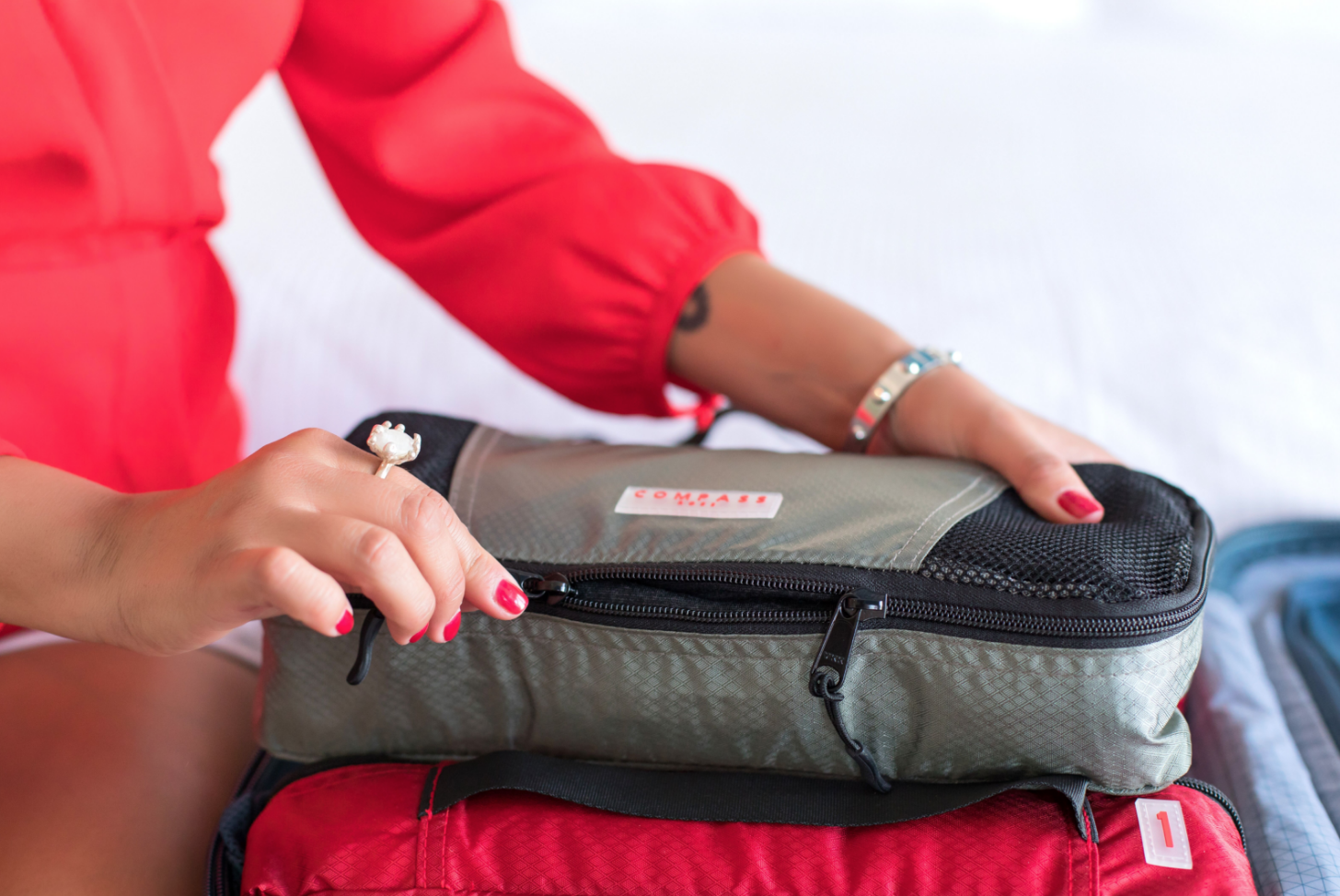 How to Organize Your Ski Trip Packing List
Packing cubes can help organize all the layers you have in mind for winter travels. We designed our own brand of slim packing cubes, with a unique color and numbering system, so it's easy to remember where you've packed everything. The video below shows you how! 
Learn our hacks with packing cubes in the video above!
We also put together a five-part YouTube series showing the different methods to use packing cubes for travel. If you use this specific packing strategy, packing cubes can also compress your belongings. This is the secret to traveling carry-on only!
---
What are your ski trip packing list for fashionistas? Share them below!
---
For more tips on ski packing list, please read:
---
LIKED THIS POST? PIN THIS PIC TO SAVE IT!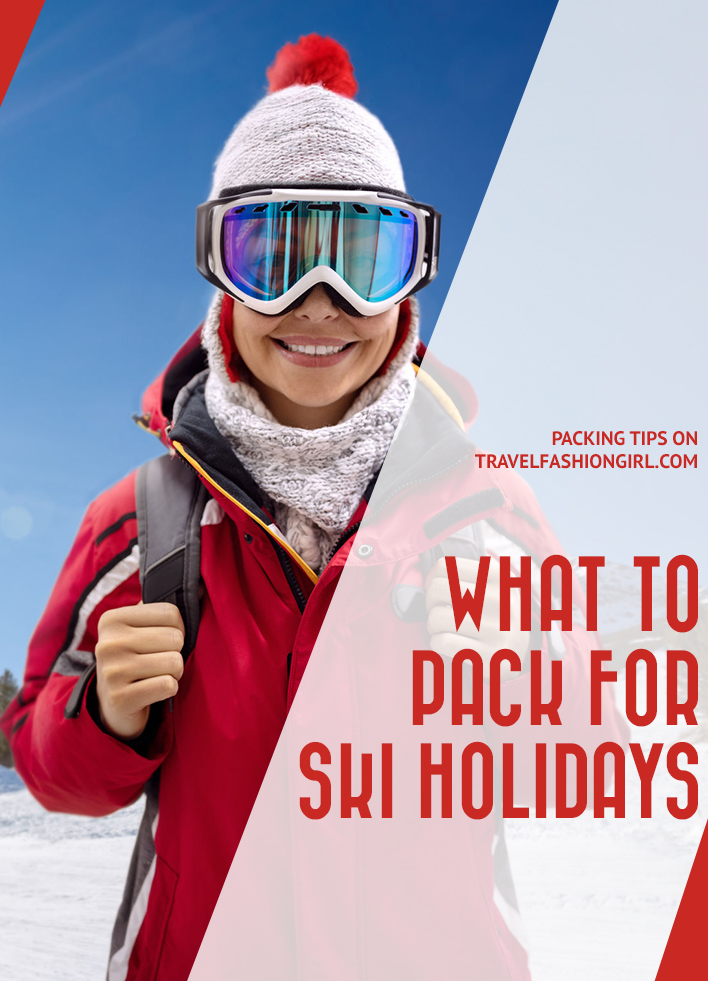 ---
I hope you liked this post on ski trip packing list for fashionistas. Please share with your friends on Facebook, Twitter, and Pinterest. Thanks for reading!
---