Support TFG by using the links in our articles to shop. We receive a small commission (at no extra cost to you) so we can continue to create helpful free content. As an Amazon Associate, we earn from qualifying purchases made on Amazon in addition to other retailers featured on the blog. Thank you, we appreciate your support!
If you love buying artisan jewelry and handicrafts while traveling abroad, you need to know these must have expert tips on shopping markets abroad!
---
Shopping Abroad
by Katy Schlegel
---
Table Of Contents
Shopping at home is usually a breeze. You know where to go and how to do it. However, what do you do when you want to shop during your travels? How do you find markets or figure out what is good to buy? Then there is the pricing and trying to translate that into your currency. And what about how to keep your money safe? This guide answers all your questions about shopping in the world's markets.
When I went to Marrakech for my first buying trip for my business, Mariposa Skies, I had so many questions go through my mind. I made plenty of mistakes, with some bad outcomes, and some good. Learning from that, I put together this personal shopping guide to help you navigate the world's markets successfully. You even can use these tips and tricks in your own city and home country — they are universal!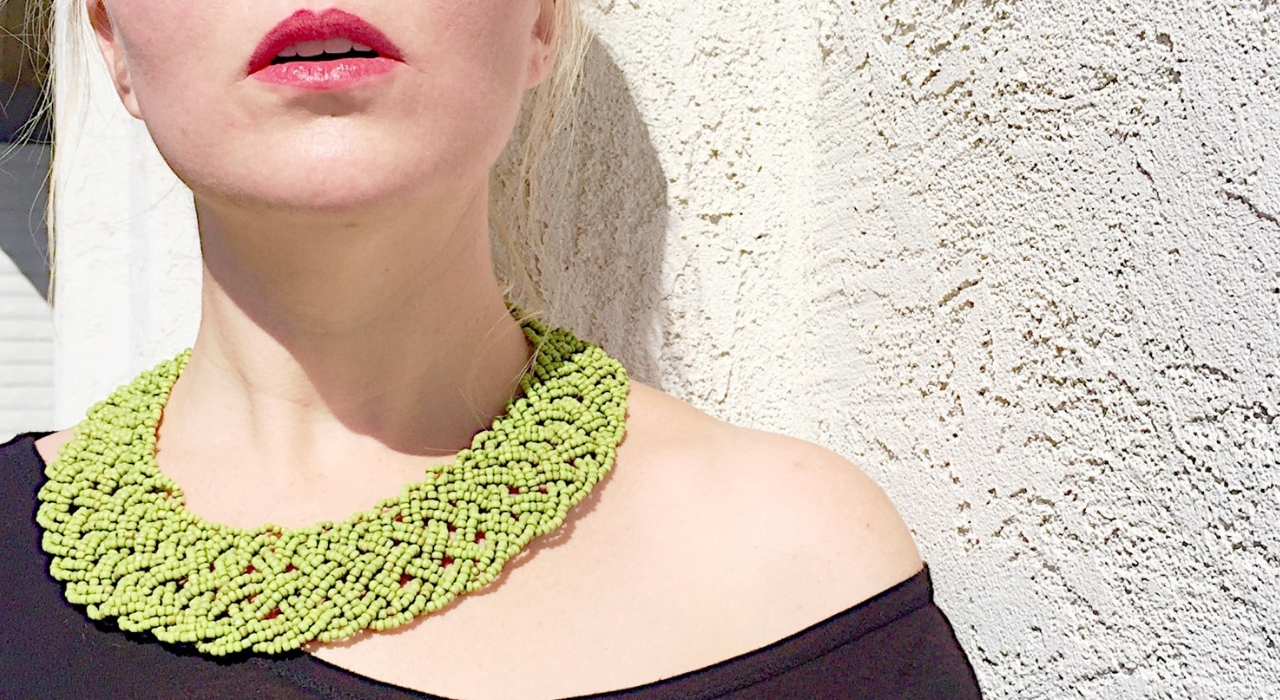 Handmade Beaded Lattice  Necklace
Tip 1: Do Your Research
Research, research, research! Do some — you guessed it — research about local markets before your big trip comes. This will get you excited about the trip, plus it will give you some ideas of what the local markets have to offer — it never hurts to start making your shopping list early!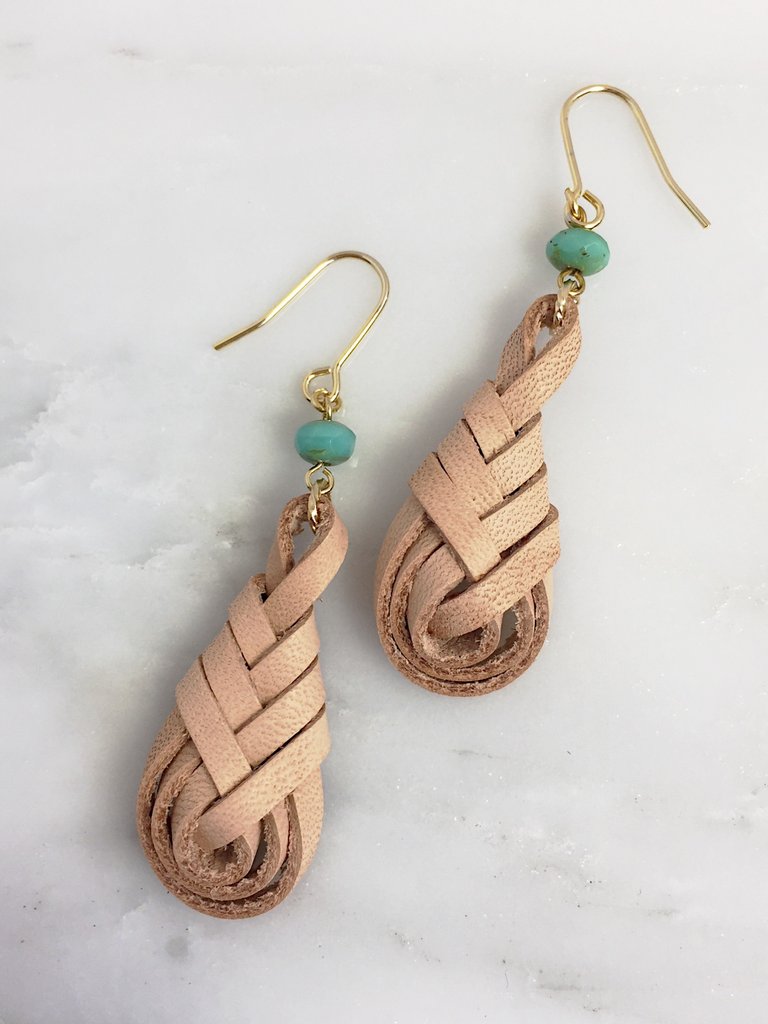 How you may ask? Well, it's as simple and free as a quick Google search using keywords like "local markets in Marrakech" or "artisans market in the city of Buenos Aires." However you choose to say it, Google will have a wealth of info for you! 
You may be saying, "That's great and all, but I want something tangible to read." Well, no problem there! Purchase a guide book for the city you will be going to. Why the city and not the country? Well, if you are traveling all over that country, a country guide is great, but oftentimes, the specific city guide will have so much more valuable info about the actual city you will be in.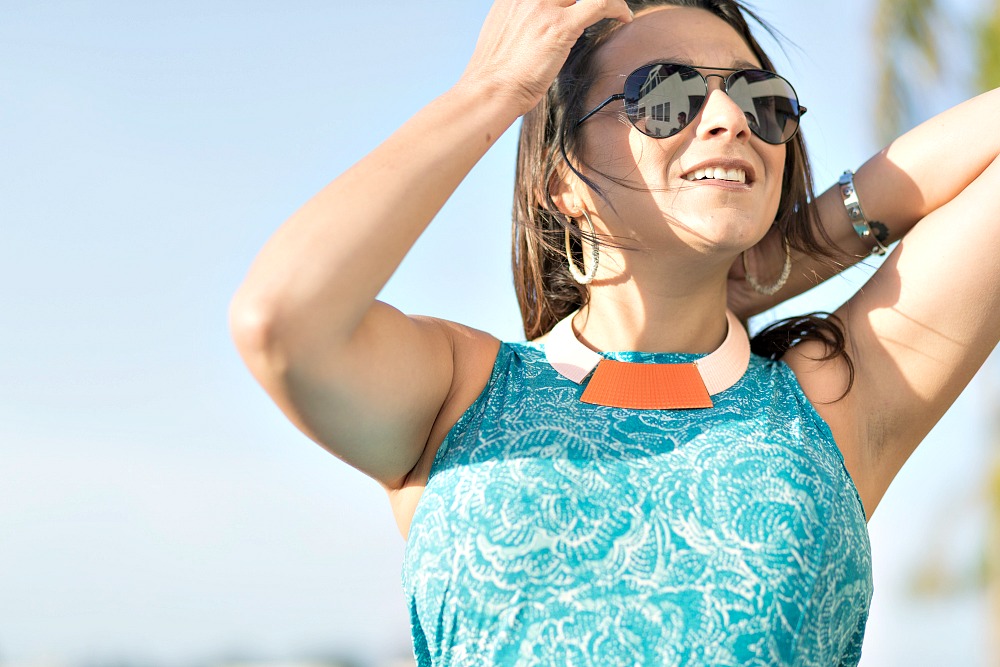 Tip 2: Ask the Locals Where to Shop
While you may love to Google to your heart's content and fall asleep reading your Lonely Planet city guide, still ask the locals where the best markets are. Why? Well, they are locals! I not only ask the people in charge at the place I am staying, I usually will seek counsel from the waiter at the local food joint I eat breakfast every morning and compare notes. Often, locals have no ties to any of the tourist places.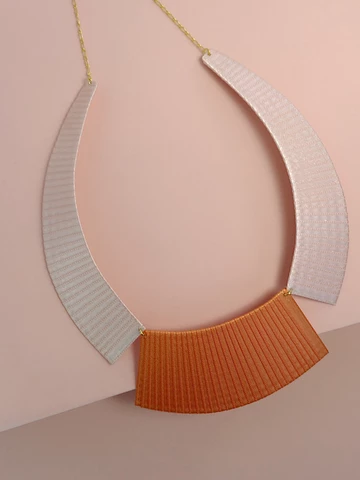 They also will give you other valuable information such as when the best time to go to the market is or to try shopping along this local street instead to find the best deals. Most of the time their tips are far better than any experts'. This was the case in Bali. I would have never known about the Ubud Artisan Market or that Monkey Forest Road was a great street for shopping if I didn't ask the locals who live there.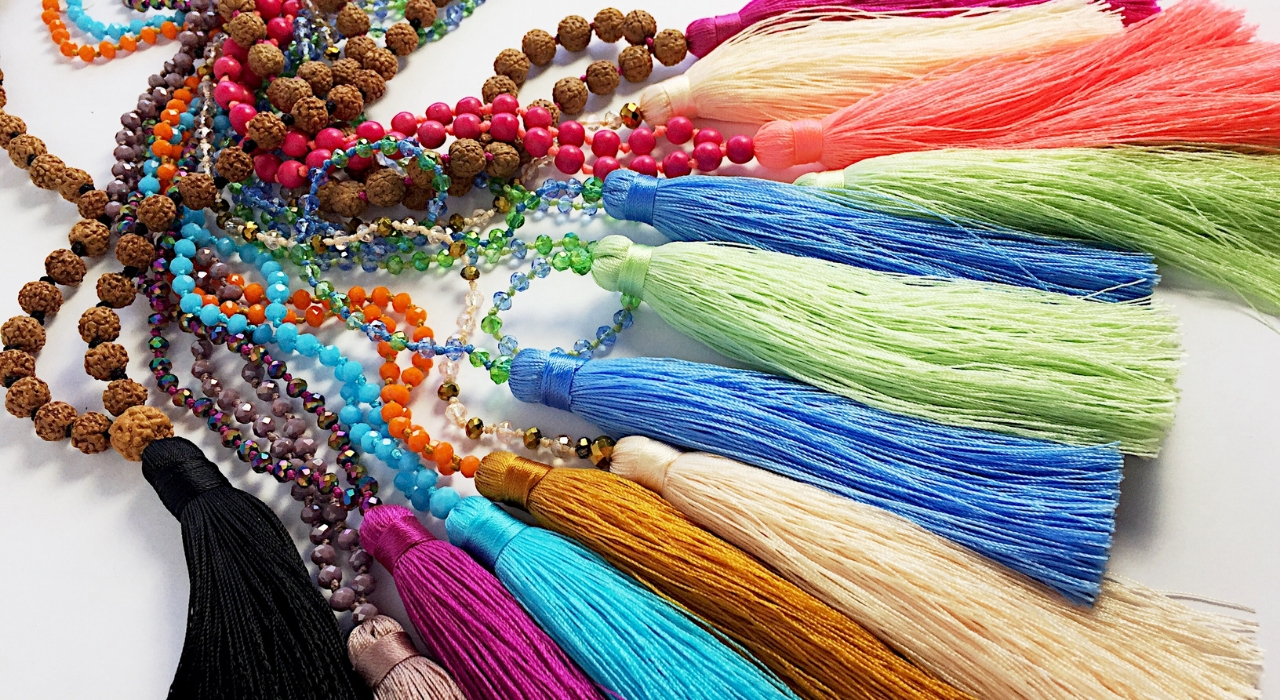 Tip 3: Know the Market Rules 
With many local markets in the cities all over the world, there are unwritten rules to adhere to. Some may quite literally save your life — like stay to the right or you will get run over by a motorcycle or mule and cart (this almost happened to me in the Souks) — while others are part of the culture and customs of that particular city or country.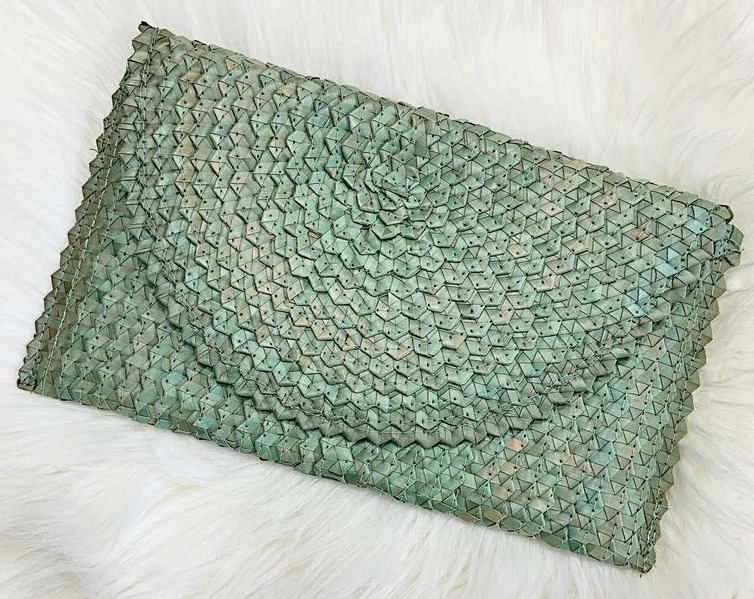 It is good to know these before you make your first purchase. This is usually found out by trial and error or keen observation. You may come across blog posts talking about certain rules to play by in certain markets, but often this is more something you will have to experience on your own. Again, you can always ask the locals if there are any rules, so you know you are being respectful.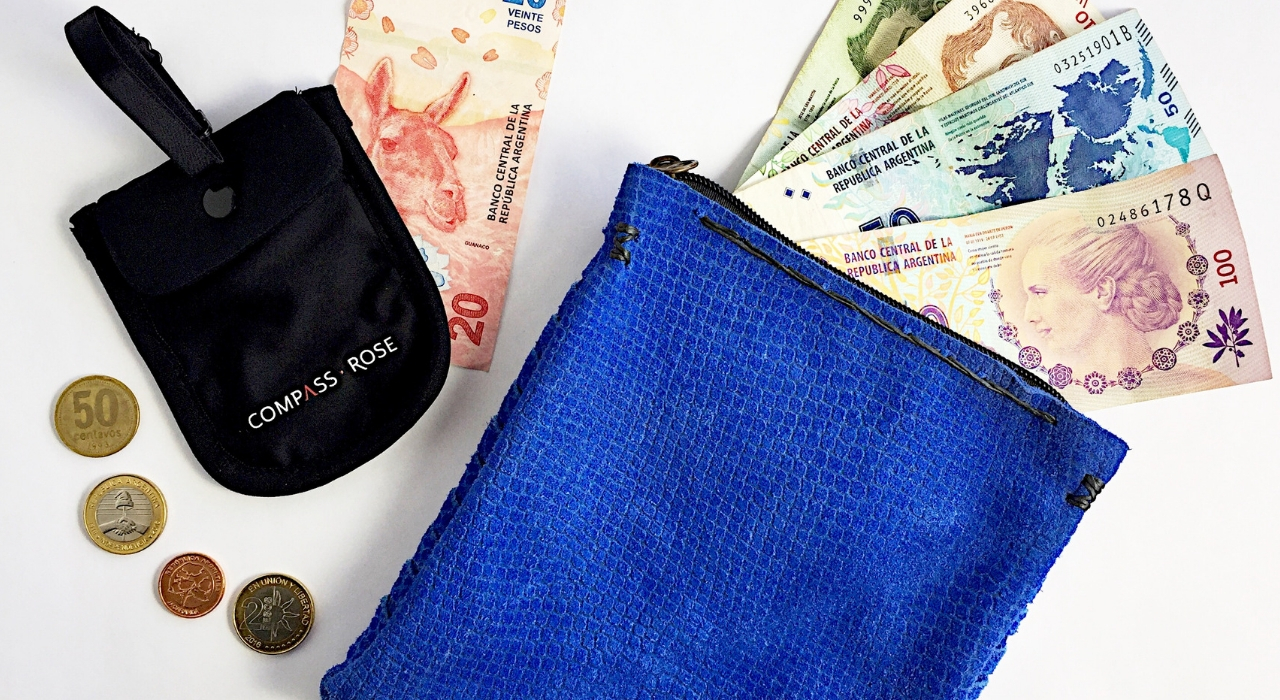 Compass Rose Secret Bra Wallet | Manos Libres Purse
Tip 4: Know Your Currency Conversion and Carry a Calculator 
Sometimes it can be difficult to know what is a fair price to pay for items at local markets. My first-ever buying trip was in the Souks of Marrakech, and it was extremely intimidating to figure this out. Not only are you dealing with another culture and customs, but you are also dealing in a different currency as well.
Before you go, I would suggest downloading a currency conversion app so you can quickly convert the prices being thrown at you, or simply check it out in the morning with a quick Google search before you head to the market. A good rule of thumb is to round the numbers up or down so you can easily convert them.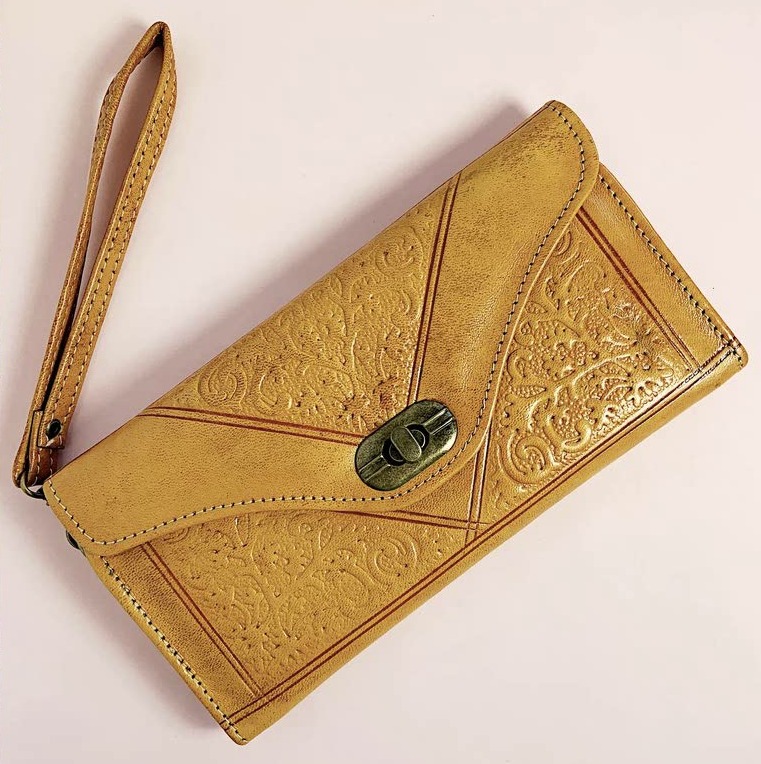 An Example: Say you are in Marrakech, and you are told what you are buying is $100 Dirhams that is at that moment $10.09 USD (US Dollars). So now you know for every $100 Moroccan Dirham, you will pay around $10 USD.
This way, you can quickly do the math in your head. If the numbers get too large to do the math, or if you are terrible at doing math in your head like I am, bring a little pocket calculator along to do some quick calculations. Sometimes the shop owners will have a calculator you can use as well! 
Bonus Tip: Having a calculator with you can ease the language barrier as well. You can quite easily negotiate back and forth through your calculator by inputting the amount you want to pay and hand it to them, then they can counter it by putting in their number. This also cuts down on miscommunication problems, because numbers don't lie!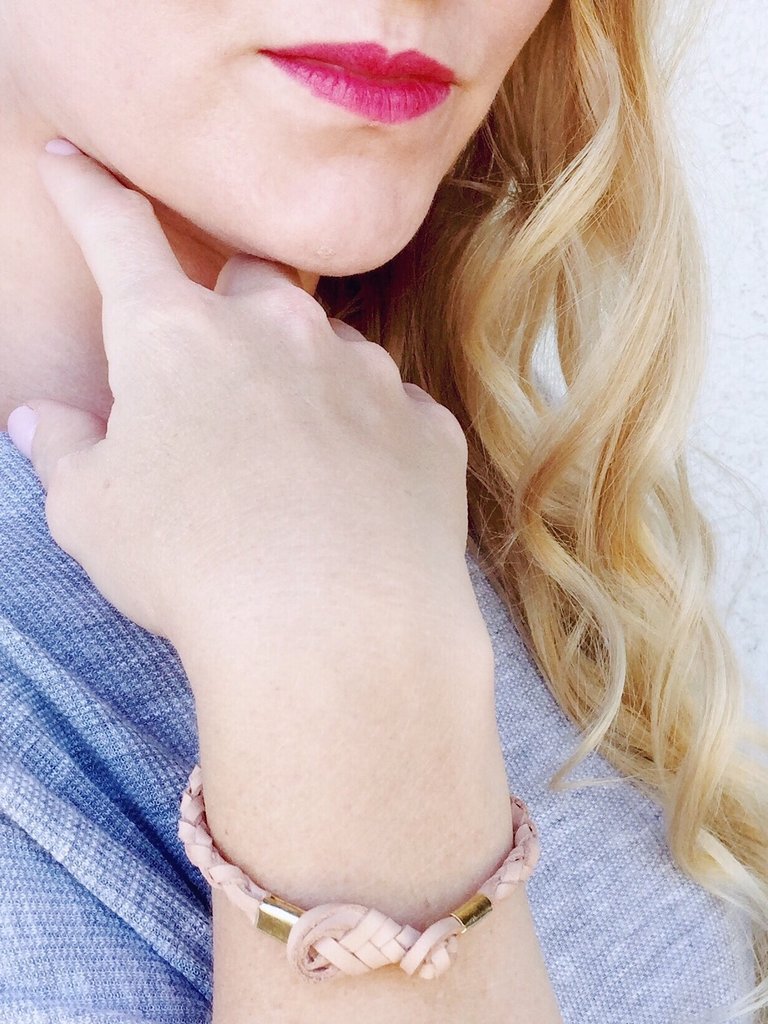 Tip 5: Always Do a Walk Through First
A walkthrough allows you to see what is being offered and if the same item is being offered three stalls down. Be sure to make mental notes so you can come back to the shops or stalls where you want to purchase something. This is something I do in every market I shop, even when shopping the streets, such as those in Tokyo and Kamakura, Japan.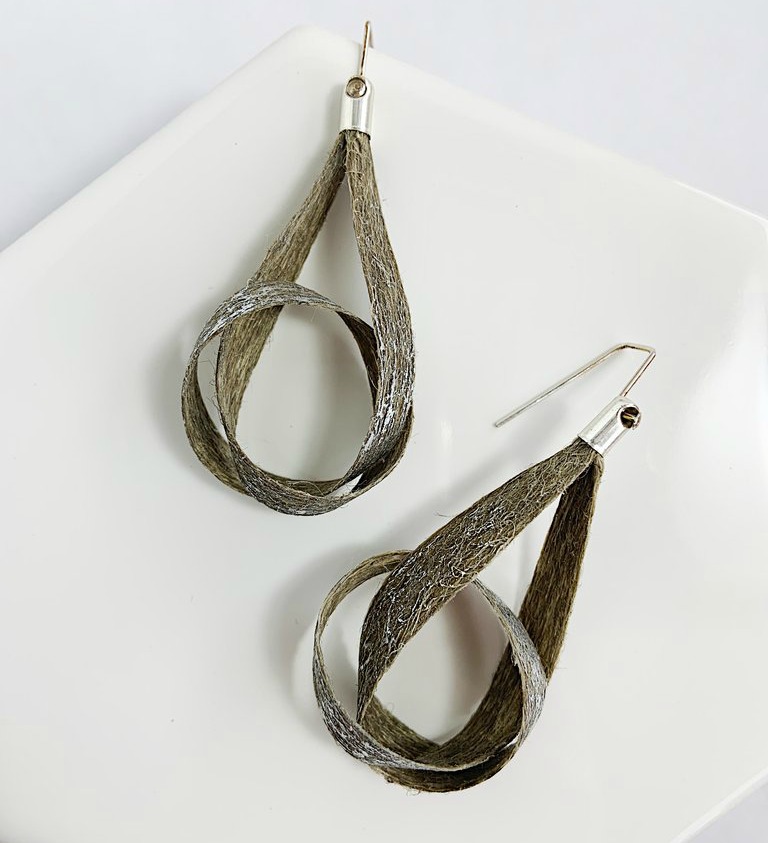 During the walkthrough, I would encourage you to engage and interact.
Pick up the item (ask if it is ok, of course).
Ask how much it is?
Politely put it down and say thank you.
After you have looked at your fill of the same item, go back to the shop where you liked the price or quality of the item most and start to do your negotiating.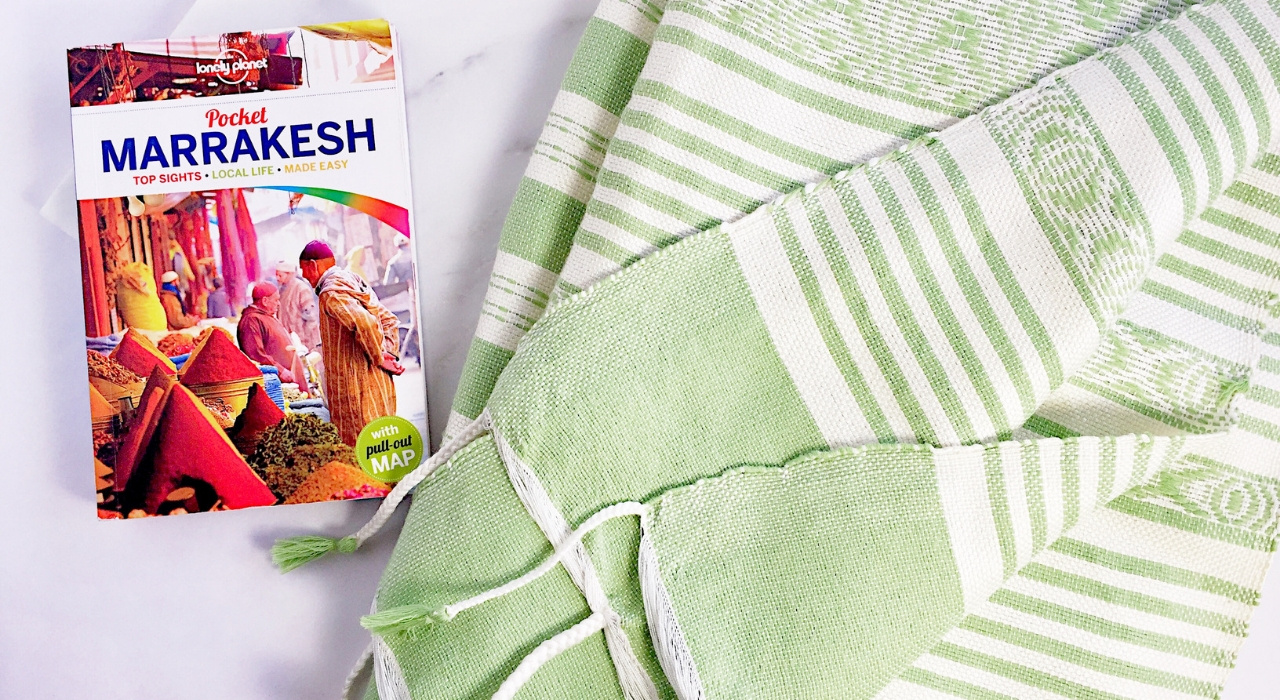 Marrakesh Travel Guide | Hand Loomed Cotton Scarf
Tip 6: Negotiation 101
First, you will need to figure out if it is customary to haggle (negotiate) your price. The way you figure this out is research, observation, and asking the locals. Do you see how this is all builds upon each other? I have been in every situation, and it is deeply dependent upon the culture and the customs.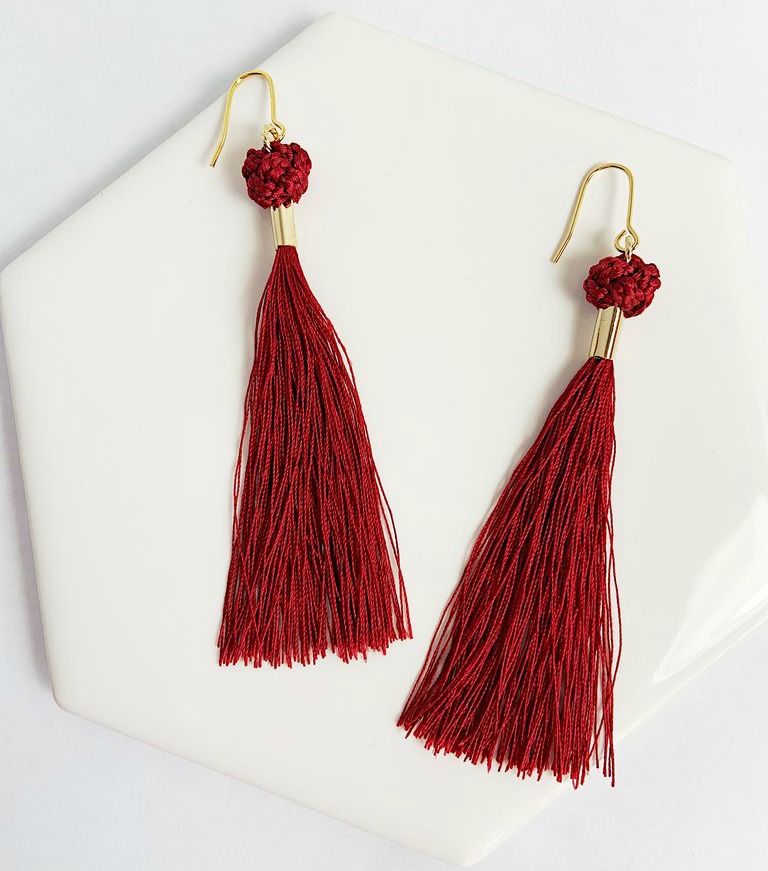 Shaka Knot Earrings in Six Different Colors
Examples: 
In

Ubud's Artisan Market

it is customary to have them tell you the price; if you think it is a good price then say ok, if you want a lower price, you pause and think. They will either ask you to tell them a price or they will tell you a lower price. It is much more relaxed. 

In the

Souks of Marrakech

you counter right away, and there is kind of bantering back and forth about how that's too much or that's way too little. It's more of a playful match with words. Don't worry when the shop owner acts offended. It is all part of the fun.

Then there are places like

Tokyo

or Paris, where there isn't any negotiating, and they tell you the price, and that price is final. 
If it is a true negotiating market, I would suggest cutting whatever the price they offer in half. They may act offended, but usually, it is more a dramatic flair to see if you are tough enough to handle the negotiating process. However, there have been times when they truly are offended, and then all you can do is apologize and walk away. This is when you make mistakes and learn what is appropriate and not appropriate. 
Bonus Tips: Global markets often will not have set prices on the items, which tells you the price is up for negotiation. However, when there is a written price on an item, don't bother negotiating. It is a set price. Plus, it sometimes can be seen as insensitive to negotiate a written price. Also, if you agree on a price, you cannot go back out, drop it lower, or walk away. Once the deal is struck, you have to follow through with your price and purchase. It's just common courtesy to do so!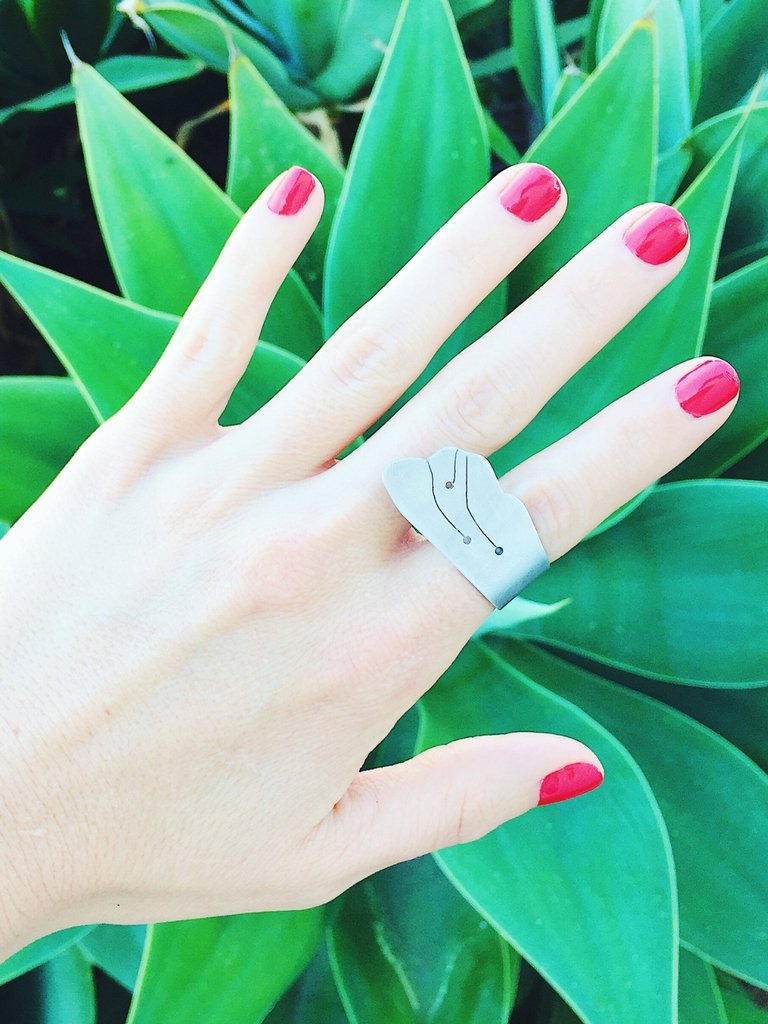 Aluminum Adjustable Butterfly Wing Rings
Tip 7: The More You Buy, the Less You Pay (Per Item)
Often, if you buy more from the same shop/artisan, the price per item starts to go down. So be sure to ask if you buy two or three of those awesome earrings if you can get them all at a lower price — it is a great way to buy gifts. This is definitely the case in the Souks of Marrakech; the more items you buy the lower the price per item. So if you love something and you know two of your friends or family members back home will love it too, then you save yourself a little money in the process.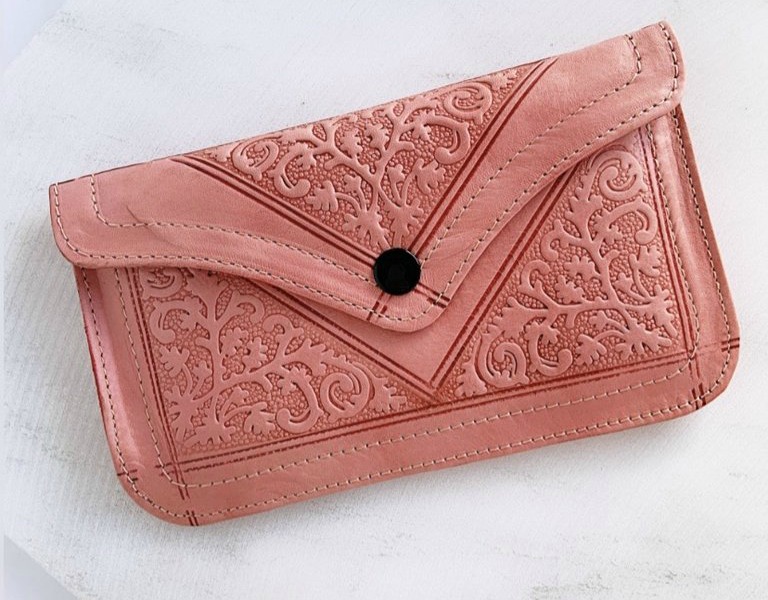 Hand Stamped Leather Envelope Clutch
Remember, it never hurts to ask. The only thing they can say to you is no. If they do say no, you have to decide if you are willing to walk away. It is always helpful to have a set price you want to pay for something before you start to shop. That way, if it is too high, you know you can walk away.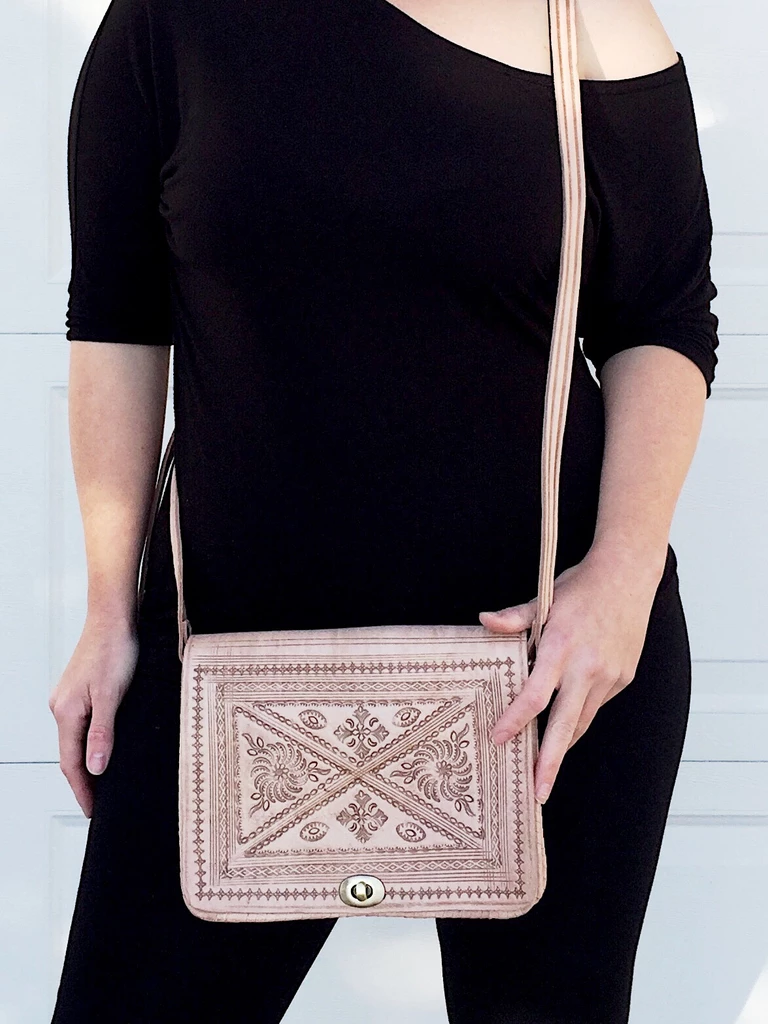 Handmade Tooled Leather Crossbody Bags 
Tip 8: How to Carry Your Cash and Credit Cards Safely (and How Much Money to Bring)
This one I learned the hard way. When I lived in Buenos Aires, my wallet was stolen. Luckily, it only had money in it. After this, I learned to never keep my money and debit/credit cards in my wallet. You also can use the Compass Rose bra wallet to keep your extra cash and cards safe. Ultimately, it will put you at ease wherever you go. How? Even if your purse or wallet is stolen, you will have money and your cards tucked away for safekeeping.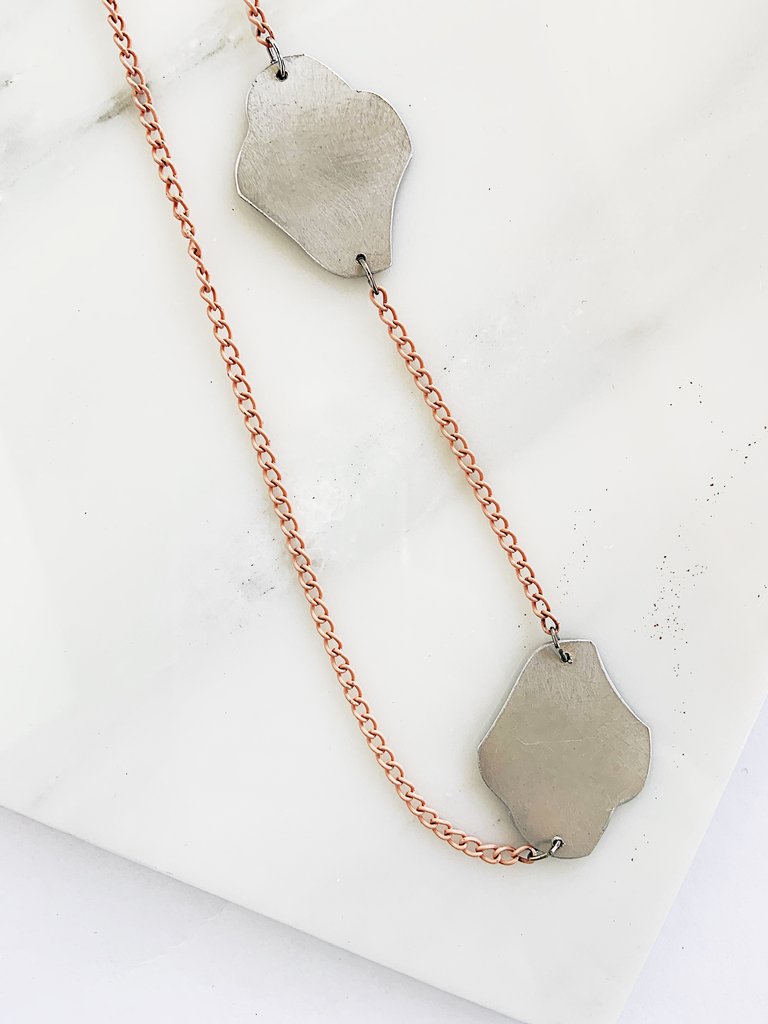 As for how much money to bring with you, I would suggest figuring out how much money you want to spend and if this is where you are going to buy most of your gifts. A good rule of thumb is to take between $50 to $100 in your country's currency.
Make sure to get smaller notes, separate them, and fold the notes individually for easy access. That way, wherever you decide to put your cash, you can only pull out what you need or close to it, instead of a wad of cash in the middle of a busy marketplace. Also, keep smaller notes in your pocket to pay for food or a cup of tea or coffee while shopping.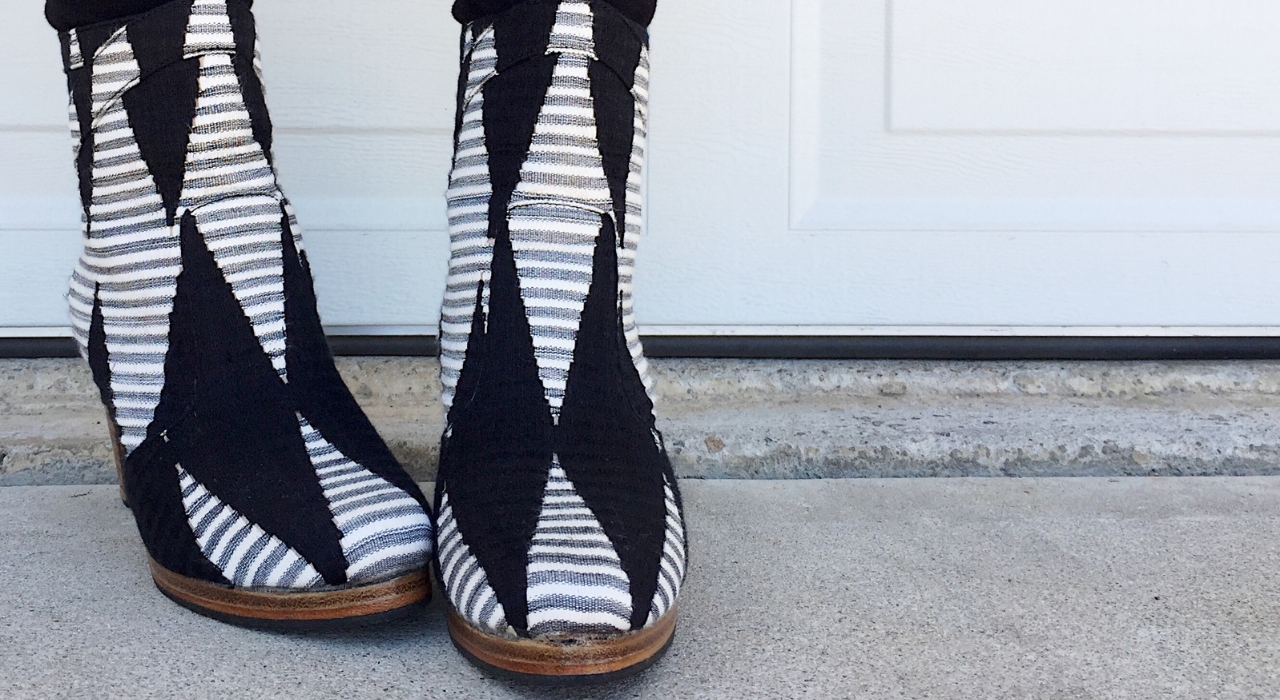 Tip 9: Check Out the Side Streets and Back Streets Around the Market
When I was in Tokyo and Bali, there were shopping streets or side streets that were often just as good, if not better, than the markets. Sometimes the markets can be saturated with tourists, and the quality of items suffers. So take the time to walk around the outskirts and side streets.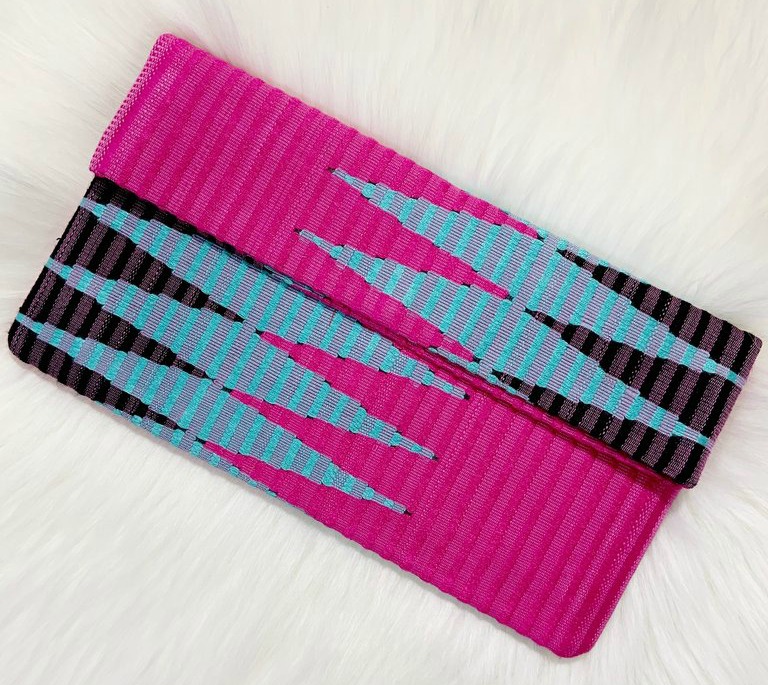 Get a little lost, and you might happen upon a great find. It makes a great story, and the side streets will definitely have some really cool shops with unique and different items, ones you won't find in the market. Also, don't be afraid to venture into the depths of the markets. Often times, you will get a better price for the same item you saw that was being sold at the shop with the prime real estate spot in front. 
Check out the Facebook Live video of our shopping suggestions while Alex was in San Diego. We both have some really great tips and tricks for shopping the world's markets!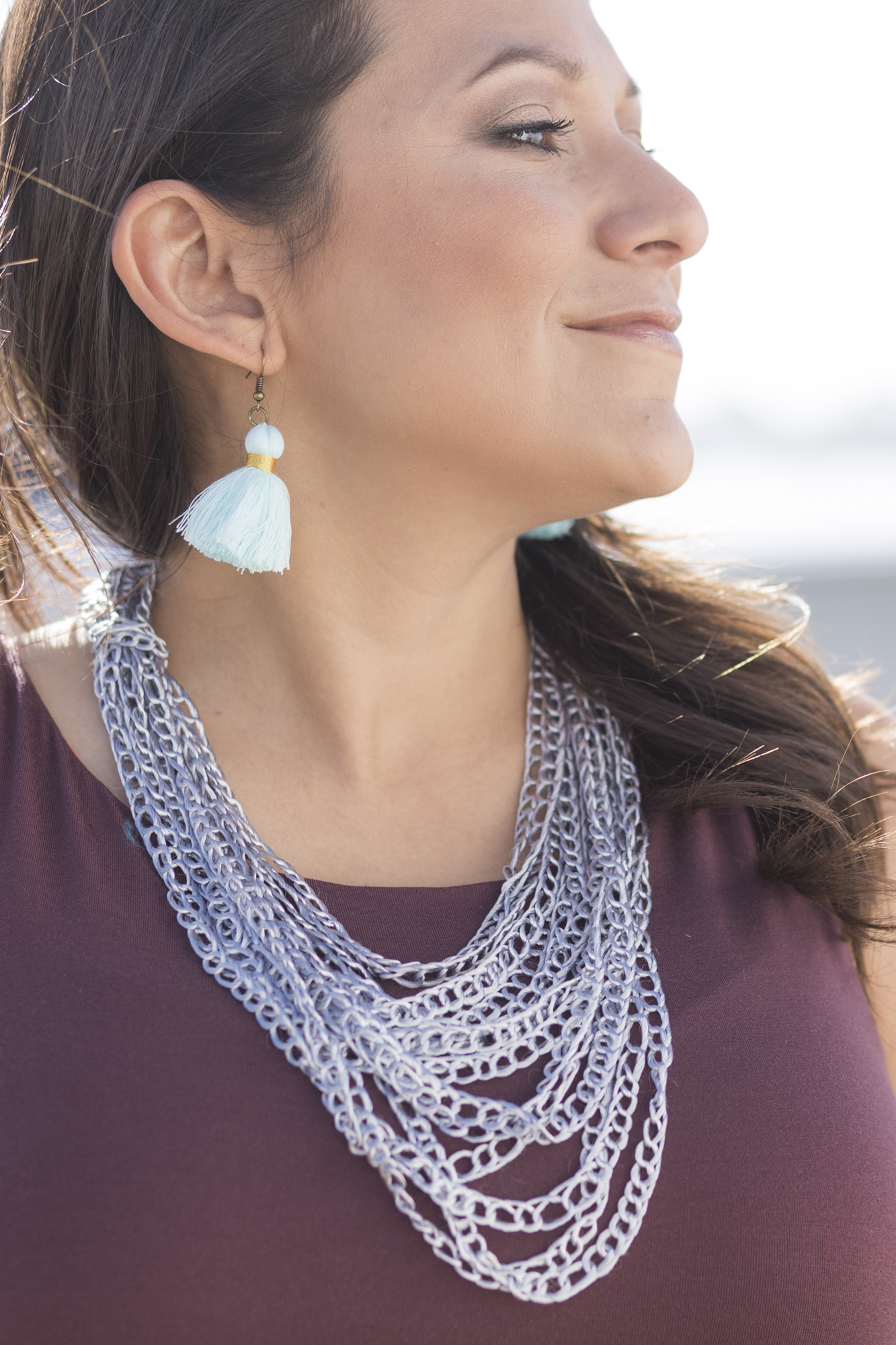 Tip 10: Remember the Benefit of Shopping in Local Markets
Before you go on your shopping sprees around the world, I wanted to bring up one last thing. It was something I asked myself first before I started Mariposa Skies. "Why is it important to shop the local markets while traveling the world?"
Local markets are usually a concentrated area where you can find many craftsmen and women, as well as artisans all in one place. It's a good starting point to peruse what the city has to offer as far as fashion and many different types of local items, as well as food.
Once you start to do a little digging and shopping, you will find that shopping in the local markets has a positive impact on the people working and living in the city. By purchasing from local craftsmen, women, and artisans, you are not only supporting the local economy (good for the city), you are more importantly supporting the individual artisan (yay you!). That's right, feel good about it!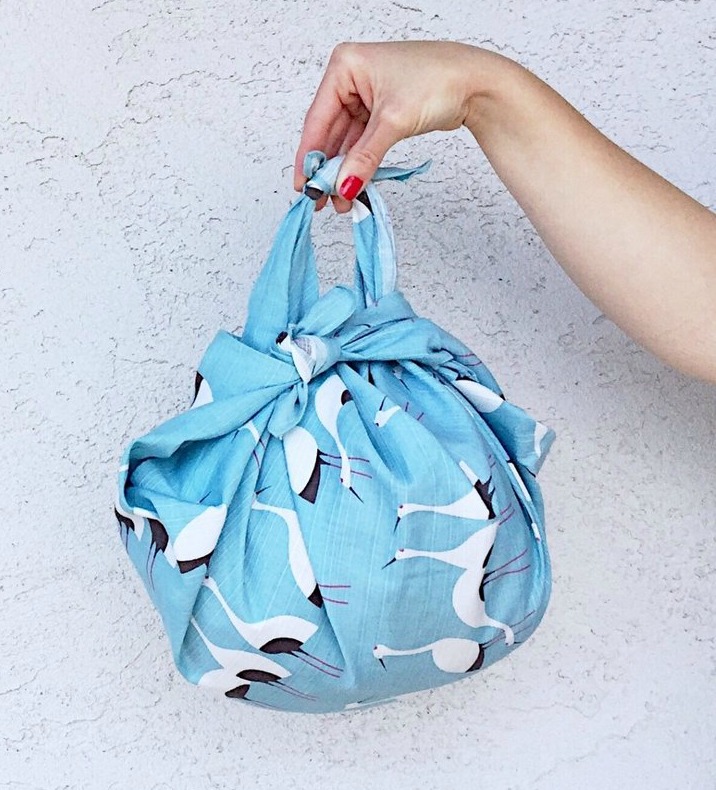 When you purchase that fabulous item in whatever market you are in, you have the added benefit of getting to know the shop owners or artisans, as well. You get to learn a little about who they are and their culture, which only adds value to the pieces you purchased. How, you might ask? Well, not only do you have a fabulous unique fashion ware that was handmade, you have a story, a face, and an experience. I can guarantee that is far more valuable than the piece you hold in your hand. 
Shopping this way brings the experience back. It brings the stories back, and most importantly — the humanity — by bringing the person who is behind the look back into fashion. It is no longer just another item you purchased online, it's a whole new outlook you can add to your everyday shopping experience and style!
Learn more about Katy and her beautiful online shop, Mariposa Skies!
---
What's your best tip for shopping abroad in the world's markets? Share in the comments below!
---
Read these for more ideas related to shopping in the world's markets: 
---
LIKED THIS POST? PIN THIS PIC TO SAVE IT!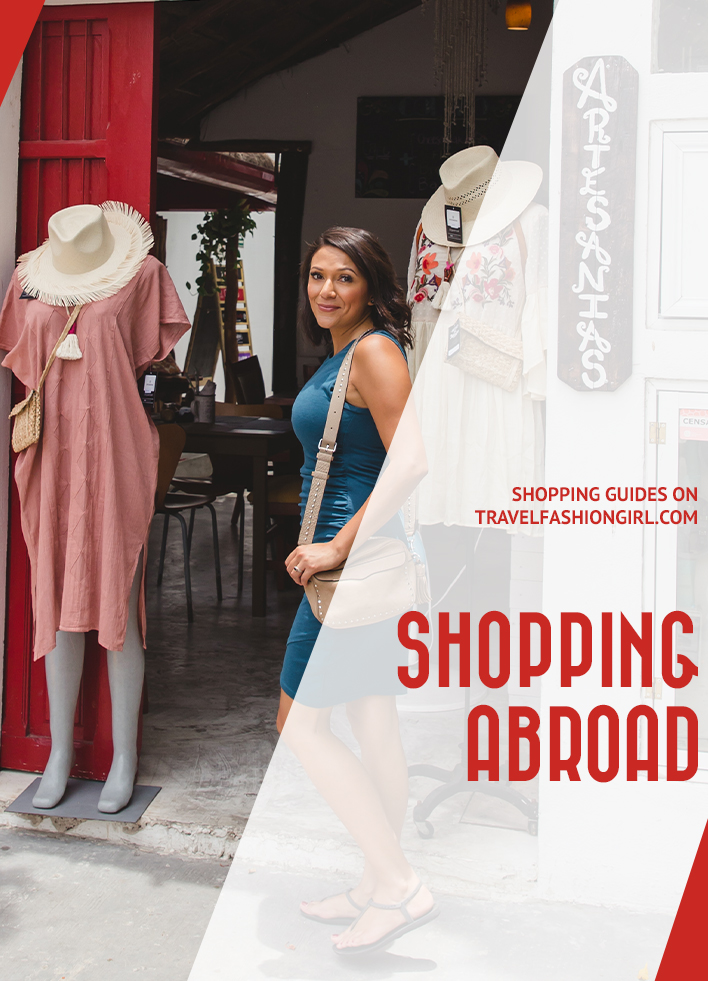 ---
We hope you found this guide to shopping abroad helpful. Please share with your friends on Facebook, Twitter, and Pinterest. Thank you for reading!
---
Author Bio: When Katy Schlegel isn't dodging monkeys in Bali or navigating the Souks of Marrakech looking for fashion, she is working hard on her business — Mariposa Skies — where she supports fashion artisans from all over the world. She tells their stories and connects their amazing fashions with like-minded fashionistas while helping women find more confidence in their style as well as themselves. To learn how you, too, can connect to the world through fashion, click here to sign up for Mariposa Skies' Newsletter. You will get 20% off your first purchase just for signing up today! Follow her on her social media accounts Facebook, Instagram, Pinterest, Youtube!
---