Support TFG by using the links in our articles to shop. We receive a small commission (at no extra cost to you) so we can continue to create helpful free content. As an Amazon Associate, we earn from qualifying purchases made on Amazon in addition to other retailers featured on the blog. Thank you, we appreciate your support!
As much as I love exploring destinations on my own, there are certain times when I enjoy the convenience of a group tour – ESPECIALLY when traveling in high-season. Nothing's better than avoiding the long lines in the hot summer sun and also getting a chance to see exclusive sights that are not normally accessible to the public.
I did just that in Italy and Paris and had the most amazing experience. Find out why I recommend taking a tour from The Roman Guy the next time you're in Europe!
---
The Roman Guy Tours Review
---
For my birthday in 2018, my mom came to visit me in England. It was her first time traveling to Europe and it was also her birthday. We decided to take a trip to Italy so we could celebrate together for the first time in years.
We decided to visit two of the most popular cities in Italy, Rome and Venice, and to make the most of the trip, booked a few tours.
Why Take a City Tour?
As a long-term traveler, most people assume I'd never take tours and would prefer to explore on my own. While I don't frequently go on tours, for me it all depends on the location and tour company.
Some countries or cities are better to explore on your own, but certain activities are best enjoyed as part of a tour group. Italy is one of those places, particularly in Rome and Venice, during high season.
The lines were so long everywhere we went!
Unless you're planning to spend a week in each city, it's advisable to book a group tour or buy a "skip the line" ticket in advance (but keep in mind these advance tickets can still result in a long wait!).
We saw long lines of travelers with "skip the line" tickets discouraged at the long lines that awaited them. I was so happy we were on a tour – especially when standing in the blistering summer sun,
A group tour is definitely worth it, otherwise you'll spend a good portion of your trip standing in line and this is not a good way to spend your day if vacation time is limited.
Additionally, we were traveling during the high season, so I knew there would be a lot of foot traffic, and a tour would allow us to move more quickly through the must-see sites.
Finding the Best Tour Company
It's so important that you do your research beforehand and find a reputable company with good reviews. Make sure to read the reviews carefully as the things that someone might complain about are the things that you enjoy.
In 2014, I spent my birthday in Rome and took two The Roman Guy tours. It was such a good experience that in 2018 I enjoyed two of their newest Italy tours.
In the past four years they've expanded to more cities than Rome and offer a broader range of tours, too.
They were several highlights of our Italian trip, so I knew I had to share my experience: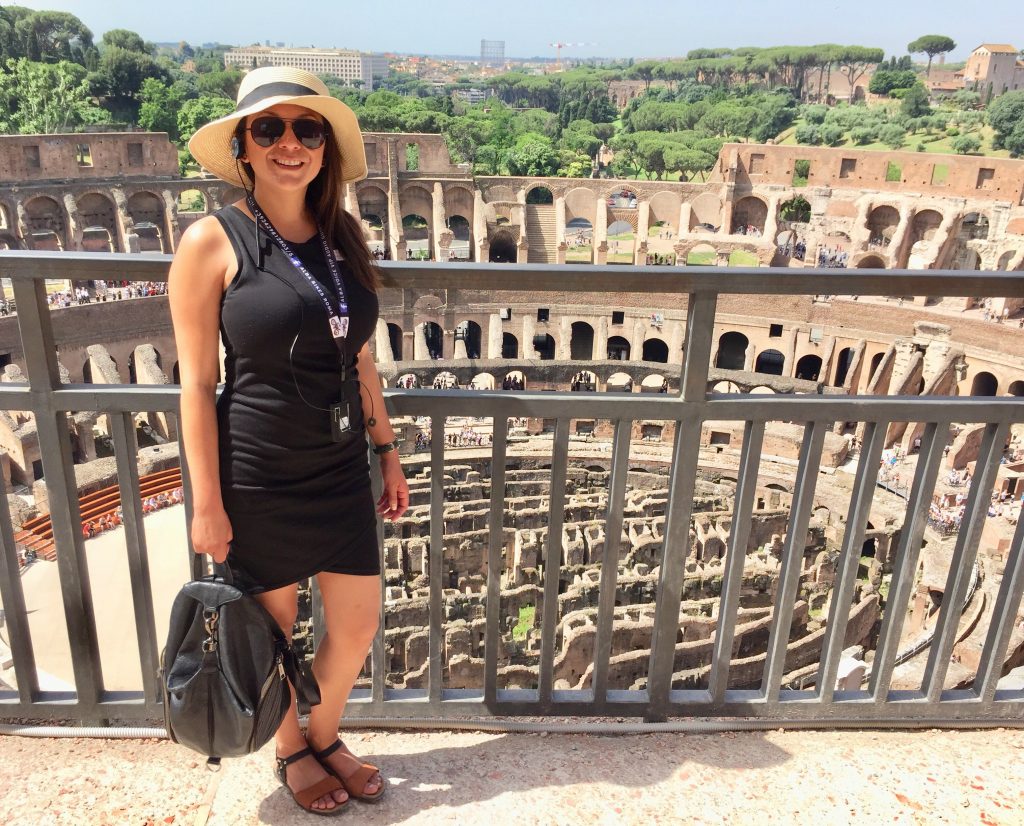 Touring the Colosseum
First on our list was The Roman Guy Top Levels Colosseum Tour. This is my third time visiting Rome and I made many mistakes on my first couple of visits. One of them was to take a cheap tour from one of the guides just outside the Colosseum. We were with at least fifty other people and rushed through as fast as possible so they could start another tour.
With The Roman Guy's tour I was amazed that there was no waiting in line. I repeat: no lines! This is unheard of in Rome. After an introduction outside the Colosseum we were escorted right into the entrance. Considering we were there in high season, the quick entry made the tour worthwhile from the start.
As you can expect, I was a little wary about this tour and worried it would be the same as the previous one. However, I was pleasantly surprised. This is not just your average tour.
The guide actually had keys for the exclusive access to explore the higher areas in the Colosseum. It was VIP access!
I felt like a celebrity to have such private access to one of the most famous historical monuments in the world. It felt like we had the entire Colosseum all to ourselves, which is rare, considering how popular of a site this is to visit. I'm spoiled now, and I want this kind of experience everywhere I go.
IT WAS PHENOMENAL and my mom, and I were all blown away by the experience.
And we weren't the only ones. This is what one TFG reader said about the tour, "The Roman Guy colosseum and Roman forum tour was a stand out in the tours we did! We saw the underground and upper tiers.. even fifth level!!! The Roman Guy.. brilliant!"
After about an hour and a half in the Colosseum, we had a bathroom break before continuing on to the Roman Forum. I was happy the tour included two of the main sites giving us a chance to maximize our time in Rome. The Roman Forum was SO GOOD, and we all left in awe.
Overall, the tour was so in-depth and engaging. Flaminia, our tour guide, was so wonderful. While other tours whizzed right past us while we covered the grounds thoroughly. By the end of our tour, we were hot, exhausted, and thoroughly satisfied with our experience. I don't want to travel without The Roman Guy ever again!
What's Included in the Tour
This Roman Colosseum tour is three hours long with a maximum group size of 15 people for a more intimate experience. This tour includes:
Skip-the-line Colosseum entrance tickets

Access to the top levels of the Colosseum (third, fourth, and fifth tiers)

An expert, English-speaking Colosseum guide

Access to the ancient Roman Forum
The tour costs $100.29 for adults, $94.32 for children age 7-17, and $46.56 for children 6 and under.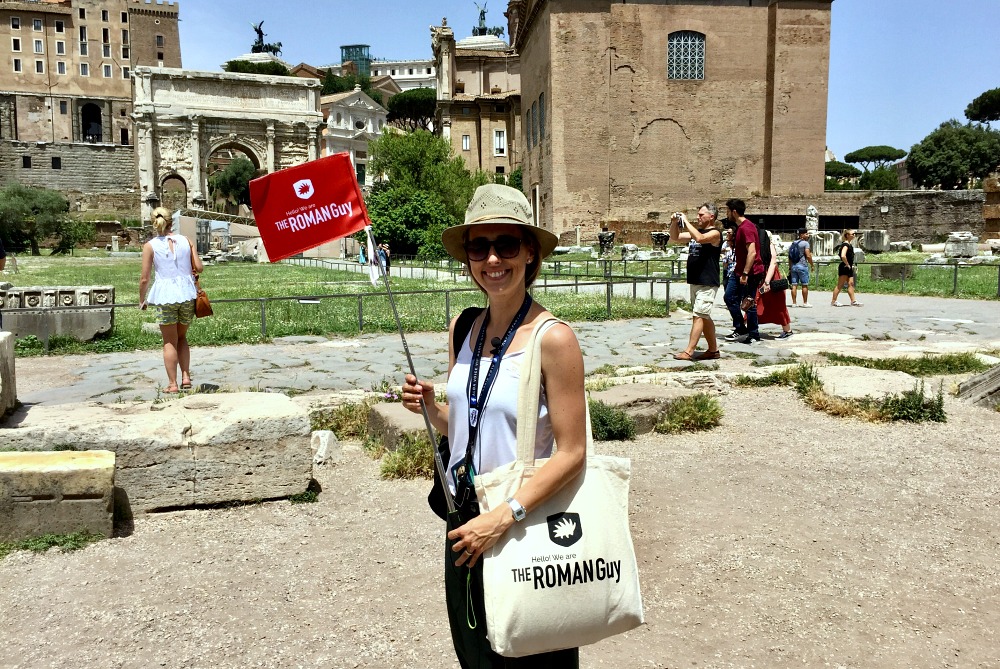 What to Know Before Touring the Colosseum
There are a few things to know before heading to the Colosseum, whether or not you take a tour. First, there are bathrooms inside the Colosseum and right outside the back entrance. I recommend using one of these so you can focus on the tour once you get in.
There are also a few things to bring and leave behind before you visit. First, the rules say that backpacks aren't allowed. However, many people had small backpacks and seemed to get through fine.
You'll also want to bring comfortable shoes with a sturdy sole. The steps and floor are uneven and hard to walk on. The majority of travelers either wear sneakers or comfortable, sturdy sandals.
One of the most important things to note is that groups always have preferential treatment over individual reservations. There are security checks that delay the lines, so if you're not with a group and you don't have an reservation, ticket, or some type of pass, you can expect to wait in line for quite awhile – especially during the high season.
On my previous trip I visited the Vatican with the Roman Guy as well. One of the readers says, "We did the Vatican and it was outstanding. We had the best time with our Roman Guy Tours in Rome."
Can't recommend them enough!
Touring St. Mark's Basilica and St. Mark's Square
The second The Roman Guy tour we did was in Venice. It was the Hidden Venice Express Tour with Gondola Ride, which included entry to St. Mark's Basilica, a visit to St. Mark's Square, and a 30-minute gondola ride. It was such an amazing way to see Venice!
Because we were a part of a tour, we walked right in (no lines!) and the guide explained the history of St. Mark's as our eyes tried to take in the beauty of the gold mosaic lined interior. This church is truly breathtaking and a must-see on any trip to Venice.
The paintings, the detail, the history – it's absolutely remarkable!
You're not allowed to take pictures inside so take in the moment and take some mental pictures.
Another thing you're not allowed to do here is wear sleeveless tops and shorts, dresses, or skirts above the knees. This was the only place I actually saw this enforced. I kept my Anatomie Kenya Jacket in my purse and placed it over my sleeveless maxi dress so I could cover my shoulders to enter the cathedral. When I exited, I put it back into my purse.
After St. Mark's, we walked through the back streets of Venice and were shocked at how quiet it was just a few minutes walk away from St. Mark's Square. Our guide, Elenora, explained that most people only come to Venice for a day and only view the area directly in St. Mark's Basilica and the walk to the Rialto Bridge.
Along with the basilica and St. Mark's Square, we explored amazing side streets. While the church and square was incredibly impressive, Venice in its entirety was so stunning my eyes were overwhelmed with all the beauty.
I highly recommend you walk around the different islands south and east of St Marks. I guarantee you'll fall in love with Venice in an entirely new way.
The walking tour was two hours, and it finished with a dreamy 30 minute gondola ride, which I shared with you on Facebook Live in the above video. This is an amazing value because the gondola tours alone are more than the entire cost of the Venice Express Tour. It's an awesome deal!
What's Included in the Tour
This Venice tour is two and a half hours long with a maximum group size of 18 people for a more intimate experience. This tour includes:
Skip-the-line access to St. Mark's Basilica

A tour of St Mark's Square

A tour of The Roman Guy's favorite hidden gems spread throughout Venice

A tour of the Rialto Bridge and Grand Canal

A 30-minute gondola ride
The tour costs $70.44 for adults, $64.47 for seniors, $58.50 for students with I.D., $52.53 for children age 7-17, and $40.59 for children 6 and under.
What to Know Before Touring Venice
I picked up a few tips while visiting Venice, and I think they're essential to know before your trip. First, St. Mark's is a place of worship, so pictures are not allowed inside the basilica. Additionally, it's important to dress respectfully when visiting this place of worship.
Unlike the Pantheon in Rome, the dress code was strictly enforced for St. Mark's Basilica. I wore my Toad maxi dress, which covered my knees yet was light and comfortable enough to wear on a hot and humid day. To walk into the Basilica, I threw on my Anatomie Kenya Jacket to cover my shoulders and stored it in my Rebecca Minkoff Julian backpack when I exited the church.
There were many tourists who wore shorts or sleeveless tops and they were able to cover themselves with a wrap to walk inside the church. This is an option if you prefer to wear shorter clothing for the heat.
The guide was also helpful in sharing tips. First, she mentioned that there are many fake Italian leather products sold that are actually made in China, not Italy. She said that you can't get an Italian leather handbag for under 50 euro, so if you find one under that amount, it's probably a fake.
Additionally, the guide explained that the square can flood in November and December during high tides. While raised wooden walkways are placed, it may be advisable to wear rubber rain boots during this time, just in case.
Touring Versailles
One of the things I didn't realize is that The Roman Guy now also offers tours in Paris too: The Paris Guy.
After visiting Italy and Switzerland, we finished the trip in Paris. Here we took The Paris Guy's Golden Versailles Palace and Garden Tour.
France isn't only known for the Eiffel Tower and the Louvre. It's also known for its revolutions and strikes. Because of this, Versailles was closed the day we visited, but the gardens were still open to visitors.
This isn't your standard garden. Rather than flowers, the garden is home to statues and countless fountains. It was absolutely beautiful to see, and learning about the history behind the fountains, statues, and kings made the trip even more valuable.
Our guide, Z, was one of the most knowledgeable people I've ever met. He provided extensive information from the beginning to the very end. He was an art major with a history minor, so it was interesting to hear the story of Versailles from someone who is passionate about the topic.
What's Included in the Tour
This Versaille tour is three hours long with a maximum group size of 12 people for a more intimate experience. This tour includes:
Skip-the-line tickets to the Palace of Versailles

Access to the Hall of Mirrors and Grand Apartments

An introduction to the Gardens of Versailles

Free time to explore the gardens

Train tickets from Paris to Versailles and back
The tour costs $106.11 for adults, $100.15 for seniors, $94.19 for students with I.D., $88.53 for children age 7-17, and $40.54 for children 6 and under.
What to Know Before Touring Versailles
Keep in mind that the gardens are huge. They're so expansive you may even need to use Google Maps to navigate your way around.
Additionally, as I experienced, the palace is occasionally closed due to strikes. If exploring the palace is a must for you, consider double checking its hours the day of.
Lastly, the fountains are turned off at noon on Tuesdays and on the weekends. They're supposed to be turned back on at 3:00pm, but that doesn't always happen. Plan around this if you're determined to see the fountains in action.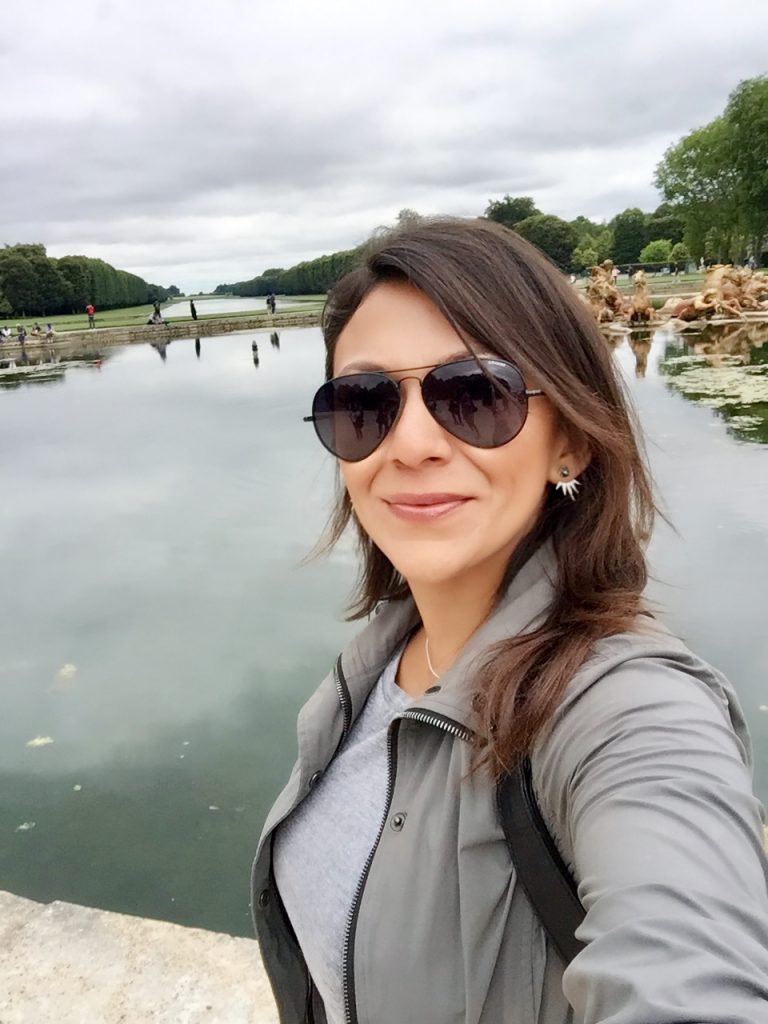 Thank you to The Roman Guy for treating us to these tours! I'd previously taken two of their other Rome tours in 2014 and I'm so glad that I was able to partner with them again. They have such a wide selection of tours all over Italy and have even expanded into Paris. I highly recommend them!
They're definitely TFG Approved!
---
Have you ever taken a Roman Guy tour? Share your feedback below!
---
For more Europe packing tips, please read:
Suggested travel resources:
---
I hope you liked this post on my review of The Roman Guy tours. Please share it with your friends on Facebook, Twitter, and Pinterest. Thanks for reading!
---
Please note: I was a guest of the Roman Guy tours but all opinions expressed are my own.