Support TFG by using the links in our articles to shop. We receive a small commission (at no extra cost to you) so we can continue to create helpful free content. As an Amazon Associate, we earn from qualifying purchases made on Amazon in addition to other retailers featured on the blog. Thank you, we appreciate your support!
You know I'm always raving about the Anatomie Skyler travel pants for women so I thought it would be great to hear the opinions of other travel fashion girls. Natalie Choules won the Anatomie giveaway earlier this year and as today's Anatomie Ambassador she's filling us in on her adventures traveling with the Celine and Paola travel pants. Read on to find out which style she preferred!
---
Anatomie Ambassador Review
by Nicole Choules
---
Finding fabulous pants for travel can be challenging at the best of times but traveling around England with your 24 year old son requires fantastic, fashion forward and cool attire.  Shifting from cool to classy while road-tripping to Canada's West Coast with your husband puts some considerable demands on a travel wardrobe.
The Celine pants fit the bill completely!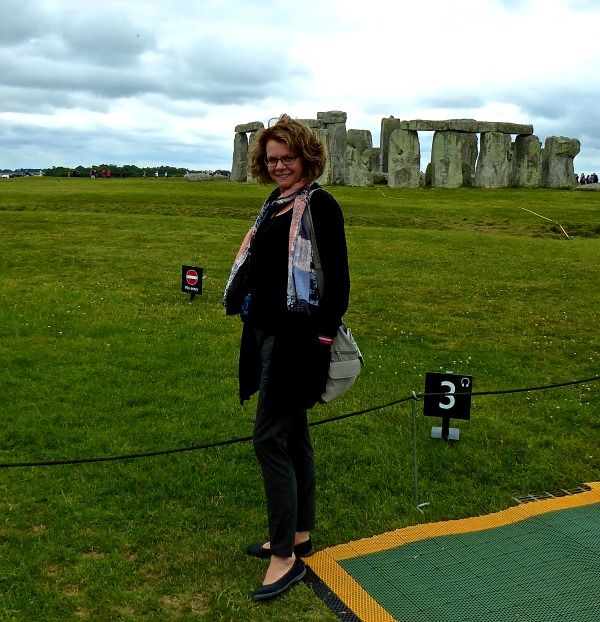 The lightweight pants are slim lined and ankle length making them easy to wear and pair with a variety of tops and accessories to create different looks for almost any occasion.
Planning before packing is a necessity when you're carrying just one bag for three weeks of travel. Key pieces like pants should be in neutrals to create a colour coordinated wardrobe.  I chose the Celine pants in grey (and purchased another pair of Anatomie pants – the Paola – in black) as part of my black, white and grey palette.
They worked well with colour and pattern.  The pants from Anatomie fold easily and then roll up into the lightest little cigar that tucks neatly into my "bottoms only" packing cube.  No worries about creases either with these pants as any wrinkles fall out of them almost as soon as you put them on.
When I'm planning for travel I check out average weather and temperatures and try to pack so that I can layer pieces for ease and for comfort.
The fabric used in pants from Anatomie is lightweight for hot summer days and dries quickly for those days when the sun just won't shine!
The perfect pair of pants can help you minimize your travel wardrobe. Read more tips about how to create a functional but minimalist capsule wardrobe with Pack Light Stylishly!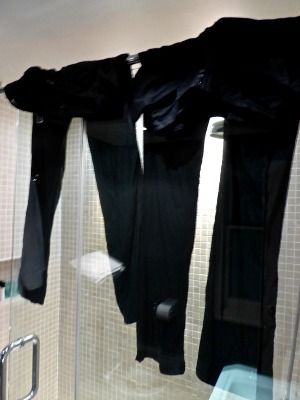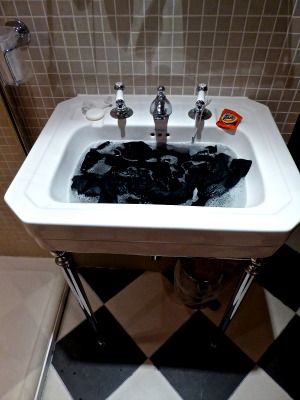 During this long, hot summer I was grateful for light-wearing pants.
That fabric makes it easy to wash and dry the pants while on the road.  I test drove that claim in my London hotel room after many…many wears on hot days.
Both the Celine pants and the Paola pants washed up easily in the sink of my hotel room.
They rinsed easily too and I was able to hang them to dry before rolling into bed just before 11 pm and … by 6 am the next day they were bone dry and ready to wear!
The Celine pants from Anatomie (and the Paola pants as well) are ridiculously easy to style to wear in any setting.  I wore them hiking through fields of sheep in the Cotswolds and the Lake District of England, through museums, abbeys and cathedrals…on visits to archeological digs and stately homes, walking around London and eating out at some of that city's best restaurants.
I wore them while wandering through artists' homes and craft galleries on Galiano Island in British Columbia, while eating and drinking our way along the beautiful harbour in Victoria and while exploring Long Beach on Vancouver Island – the furthest west point of Canada.  I've even worn them to work and to lunch with some friends! I never felt under dressed and was at ease in every setting and occasion.  I loved having these pants in my bag and hauled them out more than I thought I would.
Why not? I was comfortable and could dress them up or down any day!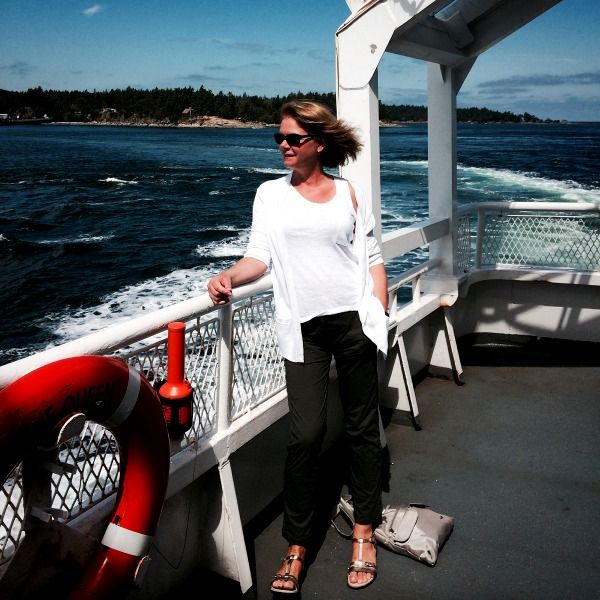 You can't shake the travel bug, you can only pass it on and my family will continue to travel together for as long as we can! England with one son this year, Scandinavia with the other son next year!
I guarantee my Celine pants from Anatomie will be rolled up in my bag for next year's European adventure…and for many trips to come.  We're used to traveling light and carrying on – lightweight clothing that folds up neatly, looks smashing and hides a multitude of sins is the only way to pack!
Pants from Anatomie have the qualities you need in great travel wear…easy wear, clean lines and fabulous design.  I'm grateful for the opportunity to try out the Celine pants and delighted with the Paola pants that I purchased!
---
To learn more about Anatomie products, please visit their website.
---
For more of Anatomie Reviews, please read the following:
---
Hope you enjoyed this review on Anatomie's travel pants for women. Don't forget to share this post with your friends on Facebook, Twitter, and Pinterest. Thanks for reading!
---