Support TFG by using the links in our articles to shop. We receive a small commission (at no extra cost to you) so we can continue to create helpful free content. As an Amazon Associate, we earn from qualifying purchases made on Amazon in addition to other retailers featured on the blog. Thank you, we appreciate your support!
The Coachella Music Festival is a yearly two weekend, 3-day celebration which features almost all genres of music and is just a 2 hour drive from Los Angeles.
Planning what to wear to Coachella is all part of the fun in one of the best music festivals in the whole world!
---
What to Wear to Coachella
---
Whether you're a rock, indie, electronic, hip-hop or pop fan, you're sure to find the right chord in this live music festival.
Some of my favorite bands throughout the years include The Killers, Bloc Party, the Strokes, Arctic Monkeys, Metric, Yeah Yeah Yeahs, the Cure, and in 2012, the legendary performance by Dr Dre, Snoop Dogg, and the infamous Tupac hologram.
The music is as hot as its California desert setting with daytime temperatures of 110 °F / 43 °C. Be warned: the temperature plummets at night, so bring a cover up for the evening because it can average a chilly 50 °F / 10 °C!
Hat | Dress | Sunglasses | Bag | Necklace | Earrings | Bracelet | Shoe
The Coachella Music Festival is one of the highlights of my year and I'm pretty sure thousands of other rock loving Angelenos feel the same way. The music, the people, the vibe, and the desert heat make Coachella one of the best music events near Los Angeles.
Hat | Top | Sunglasses | Bag | Earrings | Bracelet | Boots
It's the live music Mecca in the Southern California desert; be prepared to enter this runway of chic fashionista fans, sharing their love for music in style.
Coachella fashion doesn't really have any rules, anything goes – but be prepared for a lot of skin and free-love kind of fashion with people looking for refuge from the blistering heat.
Use a capsule wardrobe to pack light but create many outfits.
Hat | Dress | Necklace | Crossbody | Sunglasses | Boots
People walk around in anything from bathing suits to costumes and must have festival dresses so plan your outfits according to how you feel and be prepared to feel good!
If you're coming in from out of town or just wondering what to wear to Coachella, here's a few ideas for you: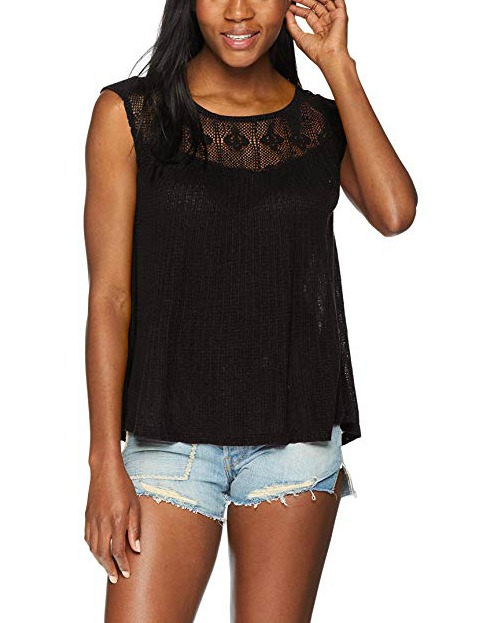 Tops
Choose something in light, airy fabrics that can keep you cool in the heat. Look for blouses which are comfortable and allow you to move, because you'll be dancing and jumping all day long as you listen to your favorite indie bands. If you burn easily, pack a lightweight long sleeve to shield you from the sun in the main outdoor stages.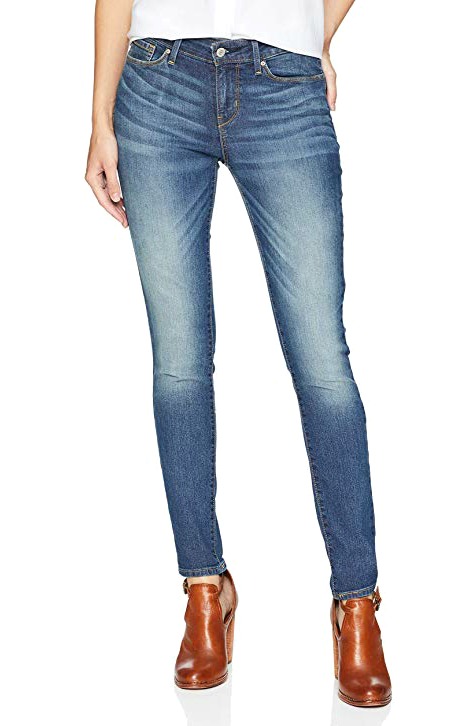 Signature by Levi Strauss & Co. Gold Label Modern-Skinny Jean
Jeans
If you can handle them in the heat, you can never go wrong with jeans. I'd pack a pair just in case the temperature decides to drop like it did in 2012 when it actually rained the first day of the festival.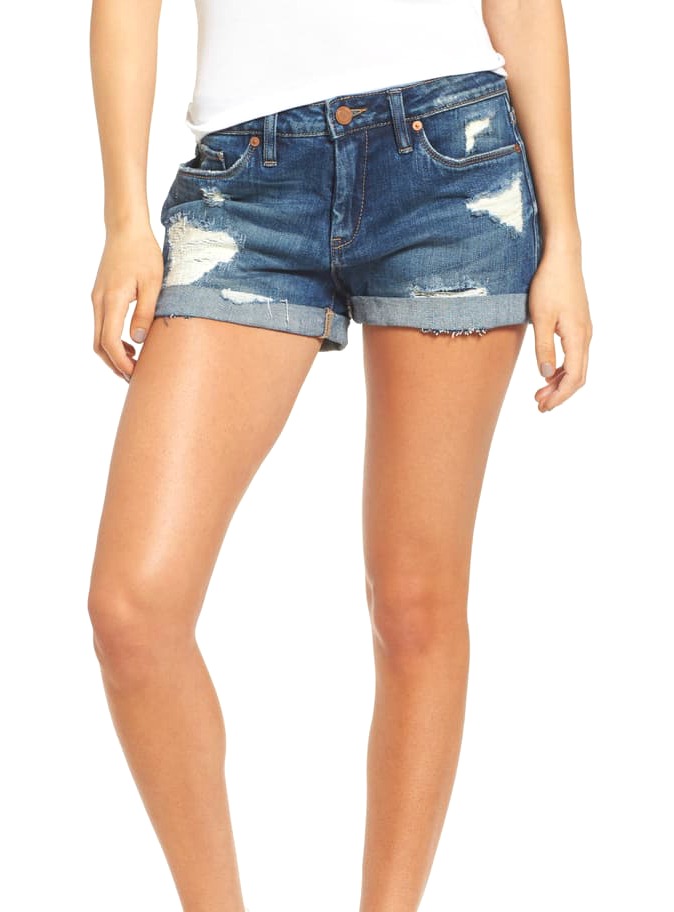 Blanknyc Boyfriend Denim Shorts
Shorts
Whether knee length bermudas or teeny tiny daisy dukes, shorts are always a good choice in Coachella. Get studded hot pants for a fun look, and pair them with a basic top and a chambray polo.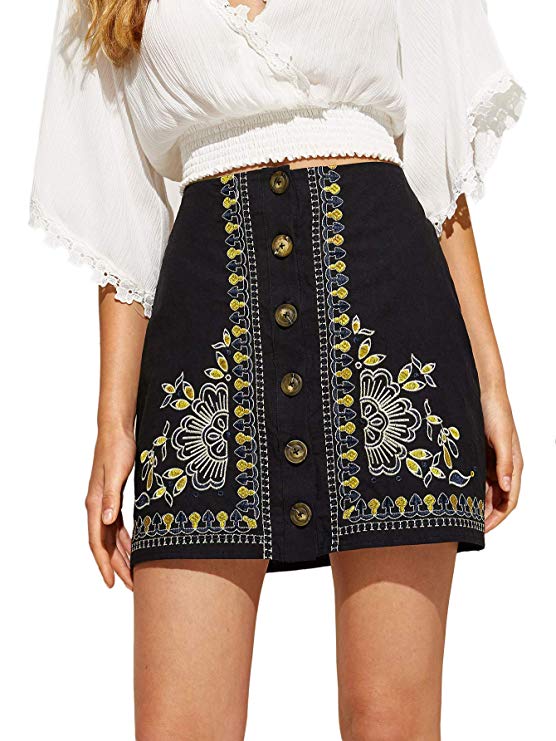 SheIn Bodycon Short Mini Skirt
Skirts
Freeflowing maxis to leather trimmed minis, skirts are a great choice for Coachella. Find a striking colored maxi and pair it with boots for that indie feel. Let your long hair loose with waves tousled about and you've got yourself a romantic hippie look!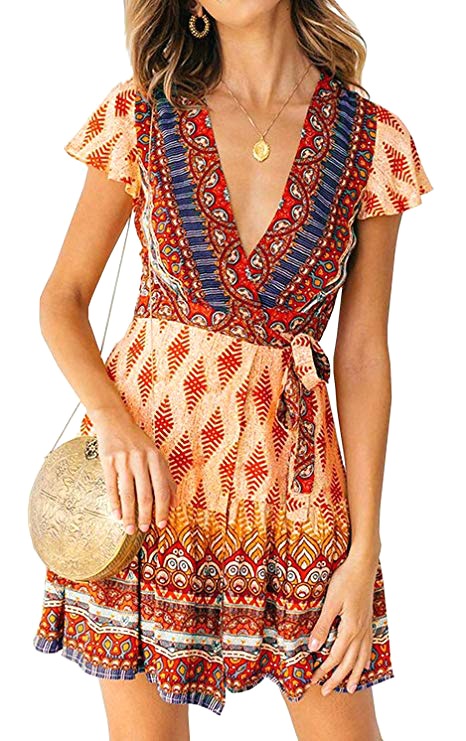 Wrap Bohemian A Line Beach Mini Dress
Dresses
A flowy and romantic floral print or white textured summer dress is ideal in this weather. Pair with boots or sandals and top with a fedora for festival chic style.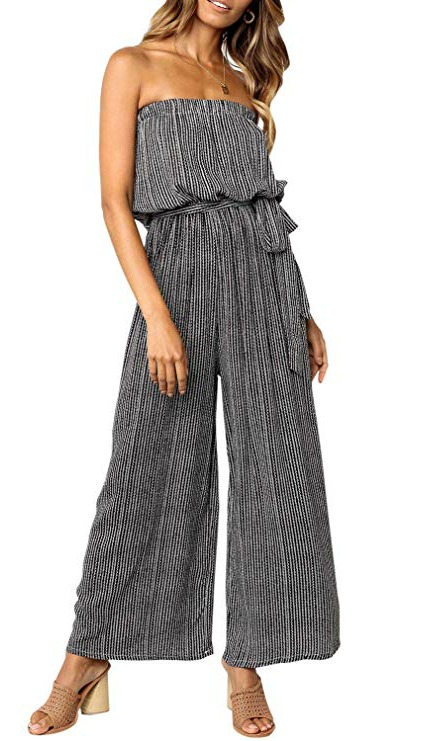 Off Shoulder Wide Leg Pants Jumpsuit
Jumpsuits
My personal festival favorites, jumpsuits are always a fun choice for this event. Pair them with sandals or boots, and you're ready to go! One thing to keep in mind is that you can't easily pop a squat in one of these without completely exposing yourself so make sure you're okay with the porta-potty waits.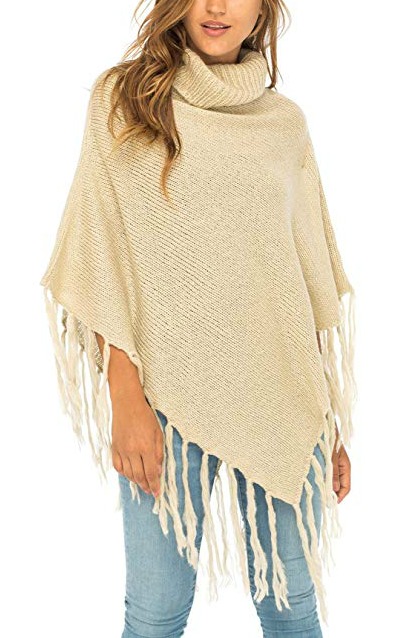 Knit Fringed Poncho Boho Sweater
Outerwear
It's always good to protect your skin from the sun, and it's also another option to look stylish. A Poncho gives you that unique, laidback vibe, paired with just about any basic tee. Take a long sleeved shirt and wear it with another top for that modern chic feel.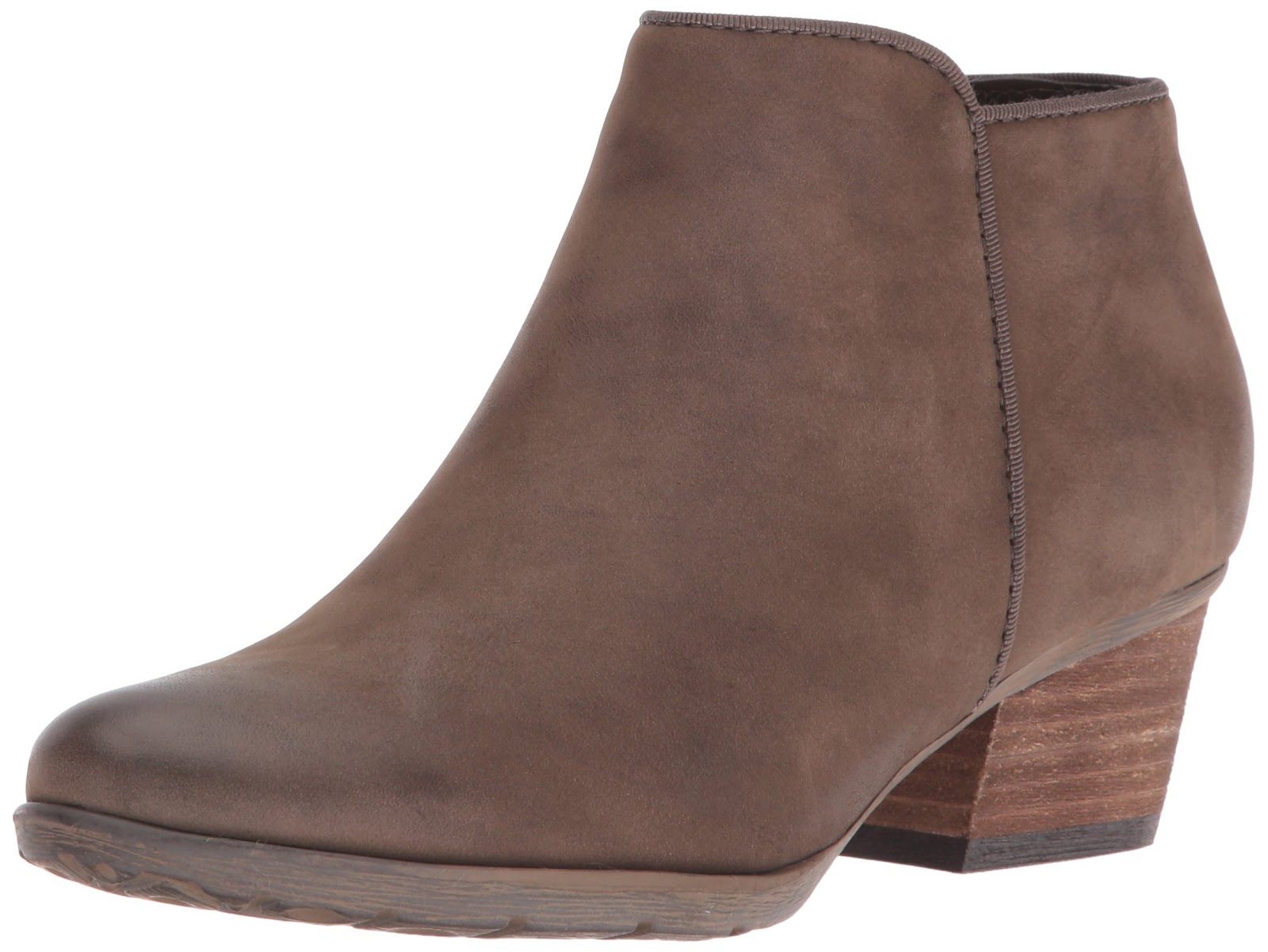 Blondo Villa Waterproof Ankle Bootie
Shoes
Unless you're only going to Coachella to be seen, then heels or wedges aren't the best choice for shoes. Coachella grounds are grassy and flat so you won't be surprised to see some people walking around barefoot.
However, flip flops, sandals, or boots are the footwear options of choice making your romper, shorts, jeans and skirts look as fierce as ever. This boot is so popular among readers and the TFG Editor-in-Chief, we did a video review and a post on them. 
Watch this video review on the Blondo Villa Waterproof boot!
If you opt for closed toe shoes or trainers to keep your feet clean and comfortable, add some gel insoles for added comfort while you're waiting for your favorite band to come on stage.
Coachella Packing List: Festival Essentials
Sunblock – super important!
Toilet Paper or Tissue Pack
Mints (freshen breathe later in the day)
Scarf/Pashmina
Emergency pack with: tampon, band aid, Ibuprofen, allergy pill
pStyle: One of the coolest things I saw at the Leeds Festival in the UK were female urinals where you could use a female urinary device to pee standing up without having to wait in line or sit down on a porta potty. What a great idea! Get yourself one of these babies and you don't have to sit on a porta-potty! Check out Brandy Bell's review on travel blog Its One World Travel for all the deets.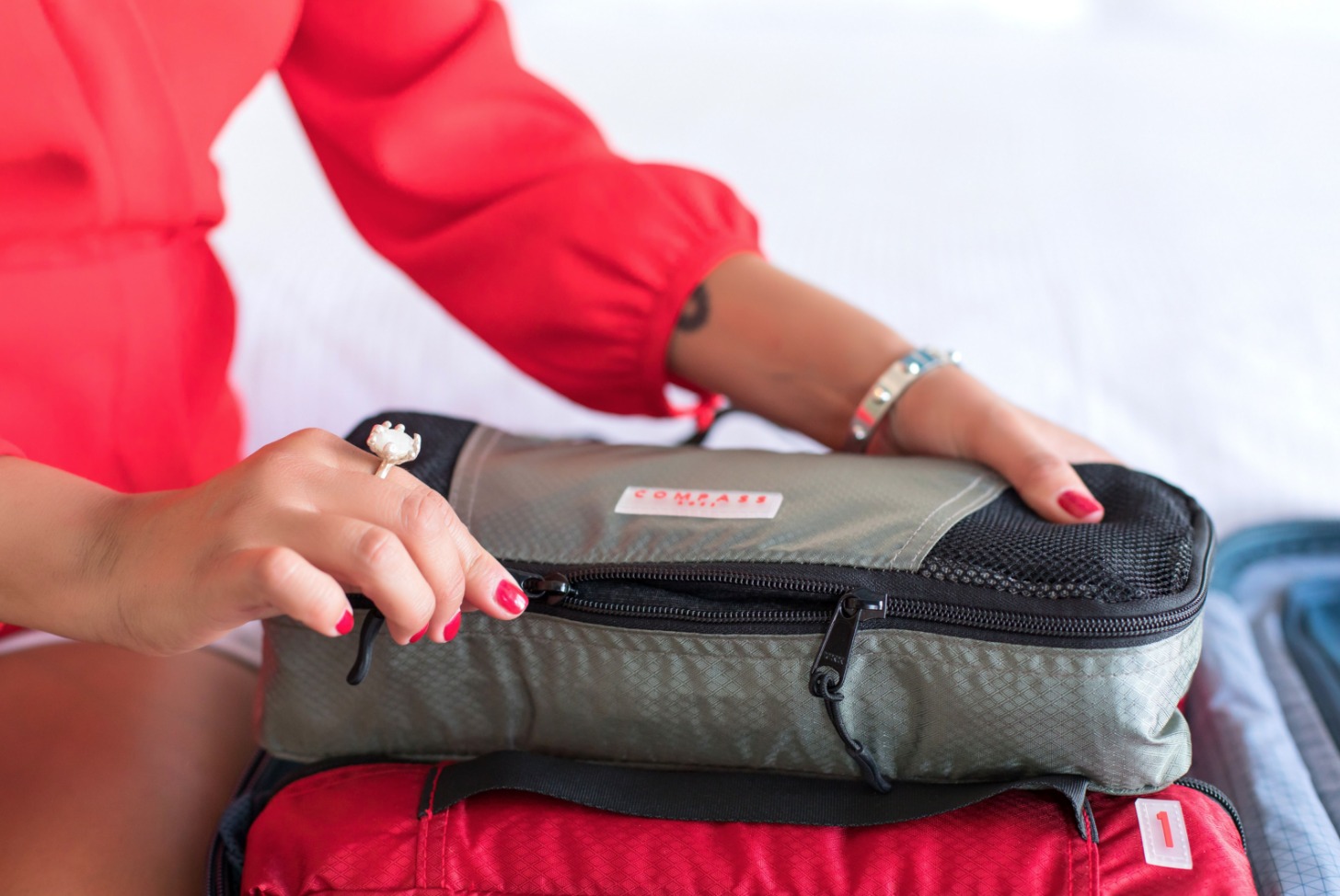 How to Pack for the Coachella Music Festival 
Packing cubes can help organize all the outfits you have in mind for your travels. We designed our own brand of slim packing cubes, with a unique color and numbering system, so it's easy to remember where you've packed everything. The video below shows you how!
Learn our hacks with packing cubes in the video above!
We also put together a five-part YouTube series showing the different methods to use packing cubes for travel. If you use this specific packing strategy, packing cubes can also compress your belongings. This is the secret to traveling carry-on only!
---
As mentioned before, no matter what your choice for Coachella fashion, don't forget to pack a warm sweater/jacket because it can get absolutely freezing at night. And if you're still stressing about what to wear to Coachella, choose some super basic threads and let your accessories make the outfit! Have fun!
What are your Coachella essentials? Please comment below!
---
For more North America packing tips, please read:
Suggested Travel Resources:
---
LIKED THIS POST? PIN THIS PIC TO SAVE IT!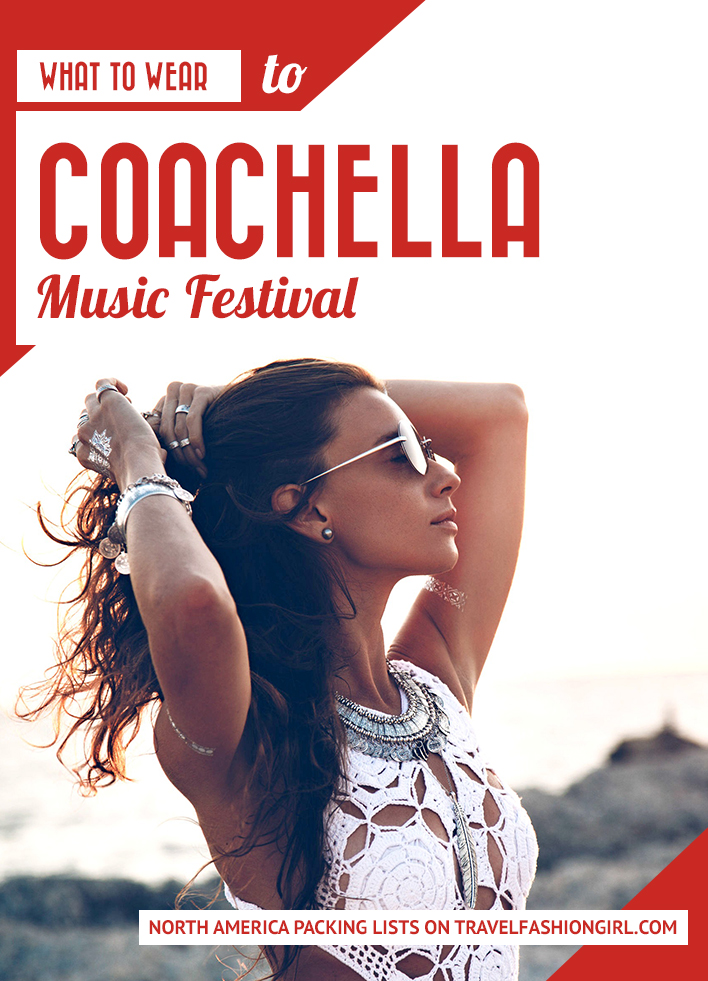 ---
I hope you liked these tips on what to wear to Coachella music festival. Please share it with your friends on Facebook, Twitter, or Pinterest. Thanks for reading!
---