Support TFG by using the links in our articles to shop. We receive a small commission (at no extra cost to you) so we can continue to create helpful free content. As an Amazon Associate, we earn from qualifying purchases made on Amazon in addition to other retailers featured on the blog. Thank you, we appreciate your support!
European river cruising is extremely popular right now. Taking a trip this summer? We've got advice and tips on what to wear on a Rhine River cruise.
---
What to Wear on a Rhine River Cruise
Written By: Kerstin Lühe
---
So you booked that river cruise you've always dreamed of and now you're wondering about what to pack and wear? No worries, we've got your back.
Depending on which cruise you're taking, it could be taking you from Amsterdam all the way down to Basel, Switzerland within four or more days. What you usually do is take day trips along the way and explore the cities on land during the day.
Start by reading these general tips for packing for a cruise:
No matter when you're traveling to Amsterdam, this guide gives you a packing list for every season!
The weather
Summer is a hot time in this region, with temperatures varying between 77-90°F. But watch out: summers on the Rhine can give you anything, including days full of sunshine, rainy days, cold days or sometimes plain old fashioned cloudy days.
Always check the weather forecast before your trip. Once you've researched the weather, you can focus on creating a travel capsule wardrobe, which should easily fit in a carryon suitcase with the help of packing cubes to compress your clothing.
Be prepared for everything!
Start by reading these general tips on packing for summer travel: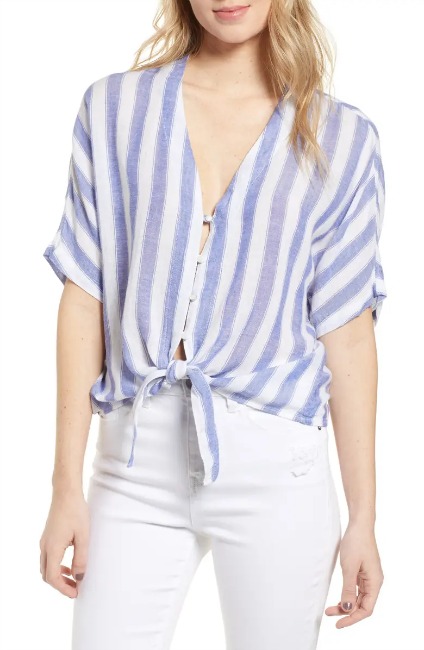 Dress Code in General
When choosing what to wear on a Rhine River cruise, avoid surprises by researching online to find out your ship's dress code before you go.
Most cruise ships allow casual attire, but that doesn't mean you can walk around with just a bikini (unless you're on the sundeck or around the pool). When you're moving around the decks, be sure to wear at least shorts or summer pants and a shirt.
Read this to learn what to wear for casual and formal cruise attire, as well as resortwear!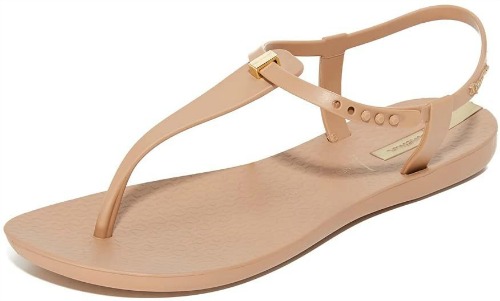 Ipanema Lenny Desire Flip-Flop
The days on the boat
Most cruise ships have several decks, including a sundeck on the roof. On the sundeck you can, of course, tan in the sun with your bikini or swimsuit and a nice pair of flip-flops.
Traveling to a hot weather destination? Take a look at the 11 beach sandals our readers rave about!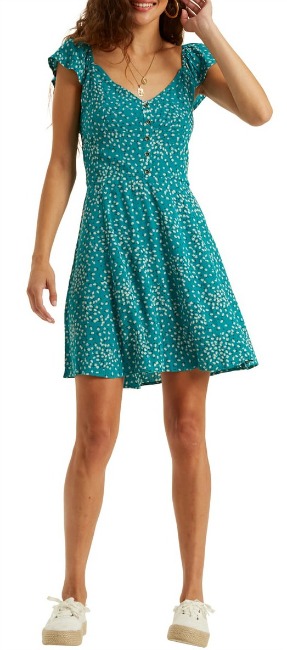 On the other decks, during warm days choose a summer dress or lightweight summer pants or shorts and a shirt or a top. The summer dress can be in bright and bold colors and it doesn't matter if it's short or long–whatever you like!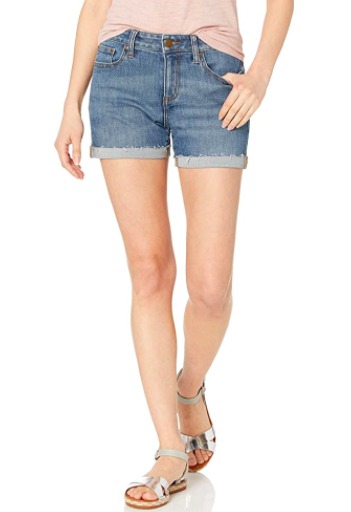 Daily Ritual Denim Cutoff Short
If you choose shorts, wear denim as they match anything.
These stylish summer shorts for women will take you from day to night, city to sea, and so much more!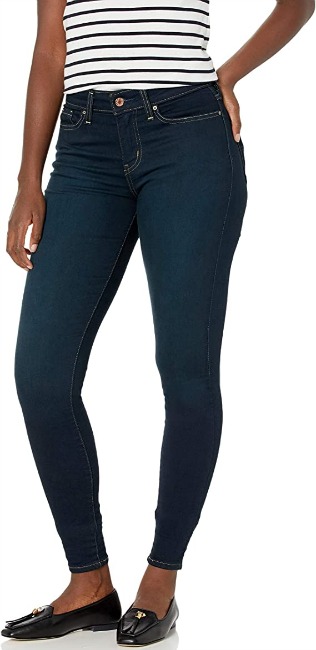 Levi Strauss & Co Modern Skinny Jeans
On chilly days choose long pants with a light sweater to keep you warm. When planning what to wear on a Rhine River cruise, your favorite skinny jeans are absolutely fine.
Find out why we love these lightweight jackets for summer travel!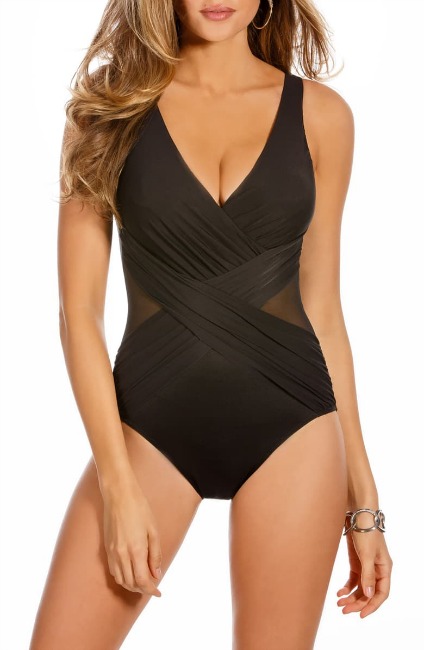 Miraclesuit Crossover One Piece
Some cruise ships have a spa area and a sauna. In Germany, it's customary to use the sauna nude; if you feel uncomfortable, have a spa wrap with you! But wearing swimwear is an absolute no-go in the sauna.
In the spa area it's ok to walk around in a bikini or a swimsuit with a towel draped around you.
Here are the 23 best one-piece swimsuits of the season!
Earrings | Sunglasses | Dress | Bag | Bracelet | Sandals
In the Restaurant
In the restaurant, people dress a bit nicer; smart casual attire is fine. It can mean white summer pants and a nice blouse or top or a summer dress. However, avoid overly sexy outfits, as this is regarded as distasteful in a restaurant.
A good option is skinny jeans and something fancy like a tank top with chiffon or with lace details.
Read this post for some stylish dresses that you can wear on and off the sand!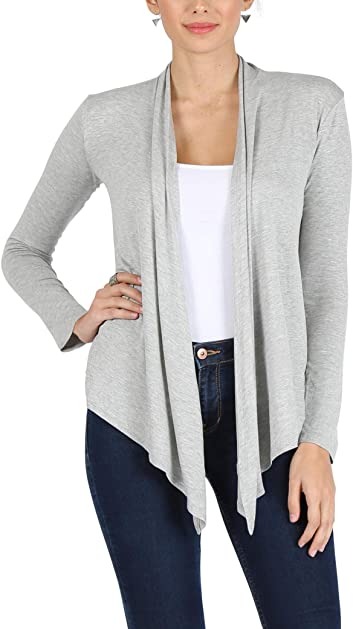 Evenings
Evenings might be chilly on the decks, as the wind will feel colder than during the day. A good choice for what to wear on a Rhine River cruise is something warmer over your top or dress, like a sweater or a cardigan.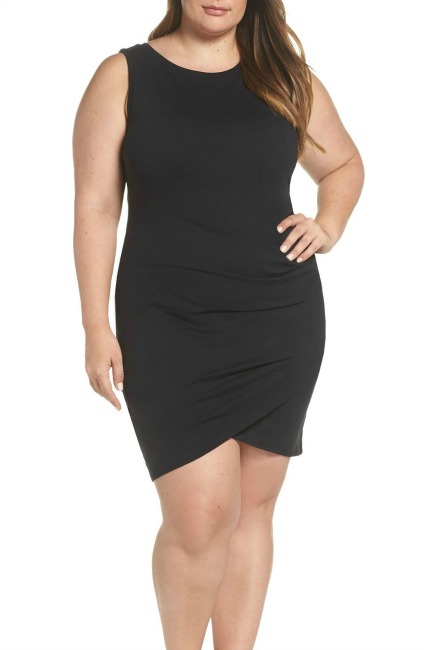 Leith Ruched Sheath Dress | Sizes XXS-XL and Sizes 1X-4X Plus
On warm evenings wear something for wows, like a little black dress.
Read these tips on how to avoid a boring all-black wardrobe when you travel!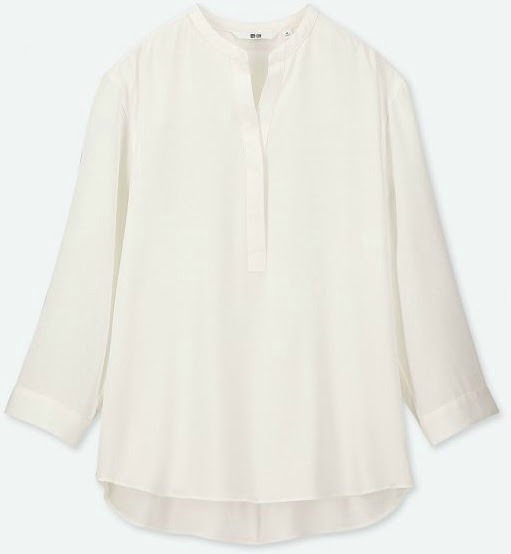 Usually there will be an evening with a captain's reception; smart casual is perfect for those. It can be a black skirt or skinny jeans with a white blouse, which looks elegant. Black flats are perfect!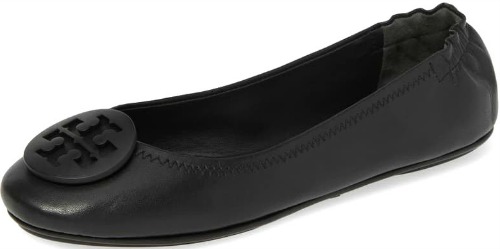 Tory Burch Minnie Ballet Flats
Don't bring any evening gowns, you'll feel overdressed.
These are the cutest and most comfortable ballet flats for travel!
Day Trips
Day trips take place in some of the cities along the way. There will be lots of walking, so wear comfortable shoes like sneakers or loafers–anything you feel you can walk a few miles in.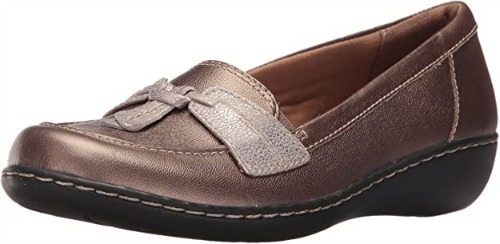 Clarks Women's Ashland Bubble Slip-On
Also: leave your high heels on the boat as some old towns still have cobblestones–a real high heel breaker!
Looking for comfortable and cute walking shoes for travel? Our readers share their top 20 brands!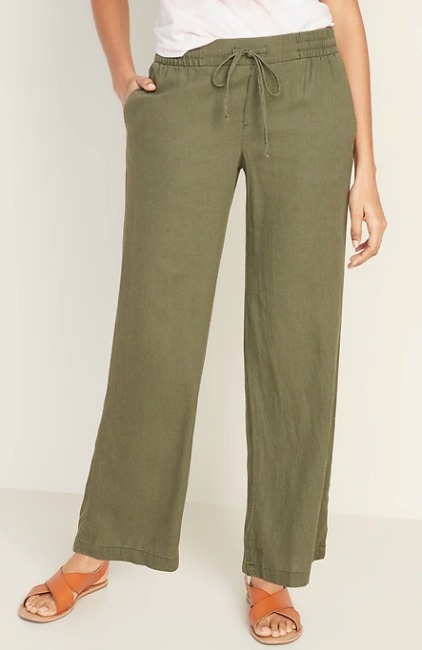 Wear comfortable and lightweight pants, like linen pants or skinny jeans. You can also wear shorts, a skirt, or a dress if the weather fits.
Summers are hot and humid in Germany, so be sure to wear something lightweight. Don't forget sunglasses and sunscreen!
Linen clothing is perfect for summer and warm weather travel. Take a look at our list!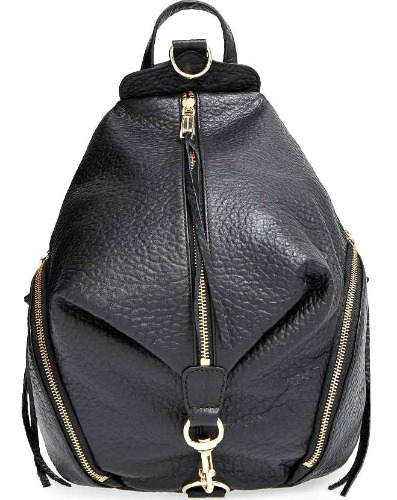 Rebecca Minkoff Julian Black Backpack
For carrying your personal belongings, wear a shoulder bag or light backpack in which you can stow your personal items like a camera and your wallet. And yes: bring an umbrella, it can rain anytime!
These are 12 gorgeously-designed backpacks for travel; one of them may be your new favorite travel companion!
Cruise Essentials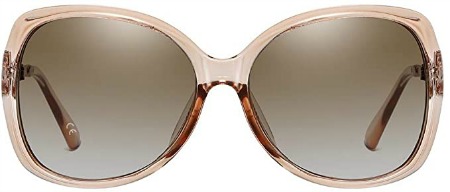 Sunglasses
These are an absolute must on a river cruise. The water is reflecting the sun and it can sometimes be blinding to enjoy the view. Make sure you protect your eyes with a good pair of sunglasses.
Find out the benefits of polarized sunglasses plus our top 11 picks!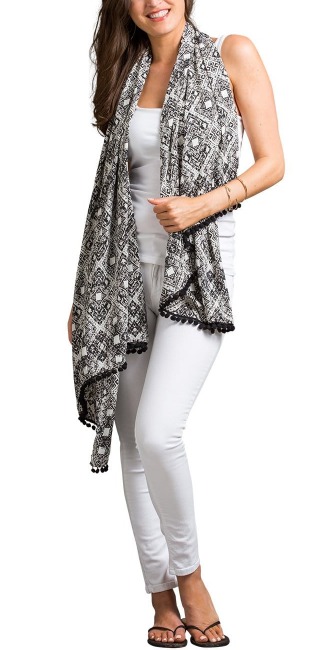 Scarf
When planning what to wear on a Rhine River cruise or any cruise, people often forget to consider the wind. The boat is moving and on the Rhine River it can be windy all day long, which can make you feel a bit chilly. Especially in the evenings!
You can transform the right scarf into a sarong, a towel, a dress for the sundeck, or even a quick handbag with some knots!
Here are some of the many ways you can use a beach sarong wrap on your next trip!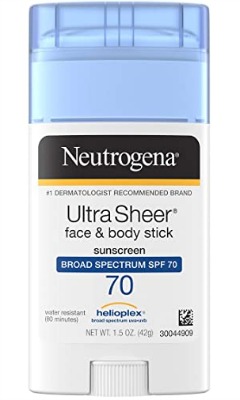 Neutrogena Ultra Sheer Sunscreen
Sunscreen
Even though it's breezy, if you don't watch out, you'll have a sunburn faster than you like! On the boat you always have the sun shining on your skin, so wear sunscreen at all times.
Read these 5 after-sun skincare tips to help you rejuvenate dull, dry skin!
Travel Tip!
There's a festival called "Rhein in Flammen" (Rhine in flames) that takes place along the Rhine River on 5 different dates in different cities.
You'll see fireworks on both sides of the river, lighting up the shores! You can watch them while you're cruising up or down the river on the ship. It's really nice to sit on the deck and watch fireworks for hours.
So if you like fireworks, make sure you're booking a cruise that visits this festival!
---
What are your tips for what to wear on a Rhine River cruise? Share you thoughts below!
---
For more cruise packing tips, please read:
---
LIKED THIS POST? PIN THIS PIC TO SAVE IT!
---
We hope you liked this post on what to wear on a Rhine River cruise in the summer. Please share with your friends on Facebook, Twitter, and Pinterest. Thanks for reading!
---
Author Bio: Kerstin is a freelance copywriter and dive instructor from Germany and has spent the last three years chasing the sun in Asia, North America, and South America. She loves diving, has a sweet tooth, and is currently working on her copywriting business.
---