Support TFG by using the links in our articles to shop. We receive a small commission (at no extra cost to you) so we can continue to create helpful free content. As an Amazon Associate, we earn from qualifying purchases made on Amazon in addition to other retailers featured on the blog. Thank you, we appreciate your support!
Are you wondering what to bring to a rendezvous in Miami? We have style advice to help you pack for a holiday in Florida's most iconic resort city! Find out what to wear in Miami throughout the year!
---
What to Wear in Miami
Written By: Lola Méndez
---
With year-round sunshine, Miami is always beckoning beach goers, party animals, and art aficionados. Use these packing list ideas for Miami as a launching point for packing for your trip.
Miami Clothing Style
When deciding what to wear in Miami, keep in mind that the temperatures are hot and the style is even hotter. This is the place to wear your most glamorous and daring ensembles.
Risque cut outs and bodycon dresses are commonplace here, even for daywear. This sensual style is largely due to the large Latinx community that lives here and has a zest for living life colorfully and embracing each moment as an opportunity to celebrate with music, dance, and delicious cuisine.
Check out this post about stylish beach dresses that you can wear on and off the sand!
If revealing clothes aren't your style, don't fret. Just keep in mind that the brighter your outfits are, the more you'll fit in.
Miami is one of the many fashion hubs in the United States, especially for swimwear and beach style, so you're likely to come across many emerging trends.
Unlike other coastal cities, bohemian style is not the go-to for locals who are anything but boho or hippies. The most important thing when creating your travel capsule wardrobe for Miami is to stay true to your own unique sense of dress and to have fun with what you're wearing!
Here's a list of the best current swimwear trends!
What to Wear in Miami: Weather
When planning what to pack, remember that year-round temperatures in the subtropical climate tend to stay above 75°F.  Rain is possible during all seasons, so definitely pack a small umbrella that can easily be tossed into your day bag.
Read these tips on what to wear on a rainy day!
Shopping in Miami
When you get tired of the surf, sand, and sun, you may want to take advantage of the amazing shopping. South Beach is home to an abundance of beach shops and trendy boutiques can be found along Lincoln Road. The colorful Wynwood Walls area is home to a few unique shops that offer an assortment of trendy clothing and locally designed items.
The Design District is a destination for luxury shopping. For the ultimate outlet experience head out to Sawgrass Mills to score designer duds at major deals. Peace Love World is a personal favorite–they have a lifestyle shop in South Miami where everyone can find something they'd like from graphic tees, unique jewelry, and more!
Sunscreen | Sun Hat | Sunglasses
Travel Essentials
As with any warm weather destination, you'll need an assortment of supplies to make your trip the most comfortable and enjoyable. For starters, make sure your suitcase includes a travel-sized umbrella, sunscreen, polarized sunglasses, a reusable water bottle, and a wide-brimmed sun hat. Keep your belongings organized in your suitcase by using packing cubes!
Find out the benefits of polarized sunglasses plus my top picks!
A pair of plastic flip flops will be your best bet for footwear because they're durable in wet weather and on sandy beaches. A super absorbent towel will help keep the items in your beach bag dry after a day frolicking in the ocean.
We've got the best beach towels for travel and they'll hardly take up any space. Take a look!
Here are a few outfit ideas to help you plan what to wear in Miami:
Blouse | Cami | Top | Short Sleeve | Sleeveless | Jeans | Short | Skirt | Dress | Romper | Blazer | Shirt | Sandals | Flats | Swimsuit | Bag
What to Wear in Miami: Spring
Weather
Spring is the best time to go to Miami, specifically between the months of March and May. Temperatures during the spring season will stay steadily around the high 70s and low 80s Fahrenheit. To avoid spring breakers, visit towards the later half of the season in late April or May.
Start by reading these general tips on packing for spring travel:
Miami Spring Packing List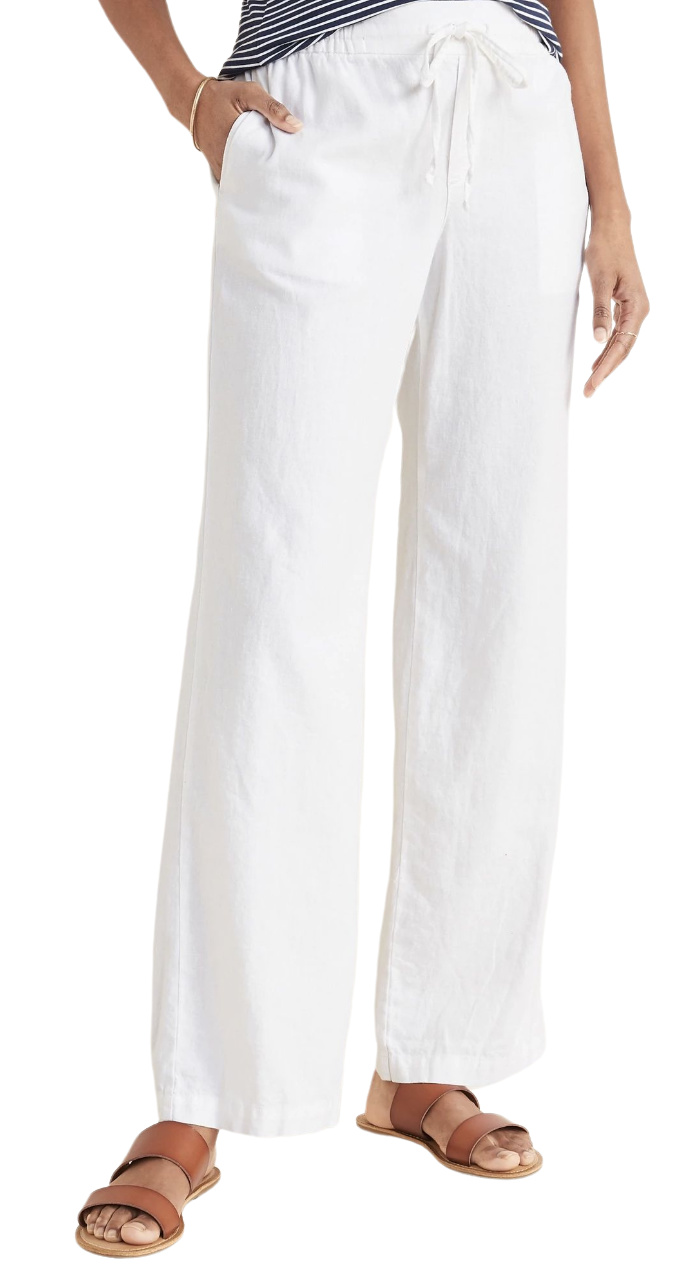 Mid-Rise Wide-Leg Linen-Blend Pull-On Pants
You've already packed the essentials mentioned above, so now it's time to start planning your fashion ensembles. A sleek pair of white jeans will be a staple during your vacation and can be mixed and matched with colorful tops.
And with perfect weather and relatively flat waters, spring is the ideal time to take part in the many water sports available in Miami, from standup paddleboarding, snorkeling, windsurfing, and key skiing.
Find out how to wear white clothes on vacation plus what to wear underneath!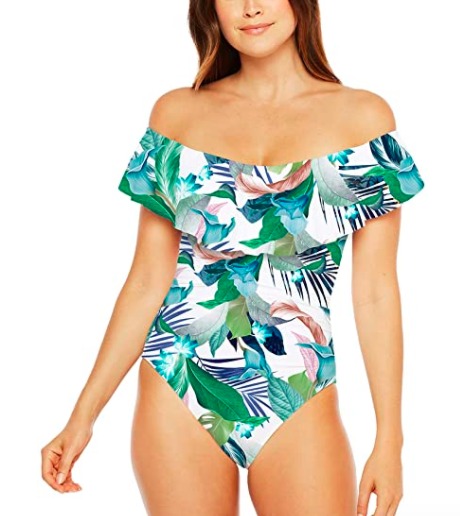 La Blanca Off Shoulder Ruffle Swimsuit
Be inspired by the tropics and opt for flora and fauna prints when choosing springtime tops. Let Miami's famous art deco buildings, like the blue and white Marlin Hotel, inspire your swimwear choices by mirroring the style in vibrant color blocked suits.
Since the weather is best this time of year, you'll want to spend an afternoon at the Wynwood Walls neighborhood. The street art here is a goldmine for an Instagram outfit-of-the-day post. A feminine sundress will be a great contrast against the funky murals.
Take a look at the latest trends with these cute summer dresses for women!
V Neck | Blouse | Top | Cami | Yoga Bra | Skirt | Shorts 1 | Shorts 2 | Bodycon | Crochet | Cover Up | Kimono | Sandals | Gladiator | Swimsuit | Bag
What to Wear in Miami: Summer
Weather
July is the warmest month in Miami with sunshine for 12 hours a day and an average temperature of 82°F, but it's the middle of hurricane season. The hurricane season hits the US Atlantic coast from June 1 to November 30. Summer is also the most popular time for family vacations to Miami.
Start by reading these general tips on packing for summer travel:
Miami Summer Packing List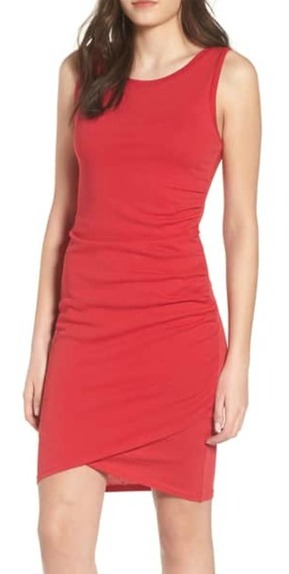 Leith Ruched Body-Con Tank Dress
Summertime in Miami calls for playing with color and exposed skin. Consider wearing red to compliment tanned skin. Experiment with sexy dresses that you might not wear at home by packing looks that incorporate bodycon styles and cut outs.
To keep your look sensible, stick to monochromatic ensembles and try only baring one body part at a time (stomach or cleavage, legs or back, etc.)
Get ready to update your travel wardrobe with these versatile summer maxi dresses!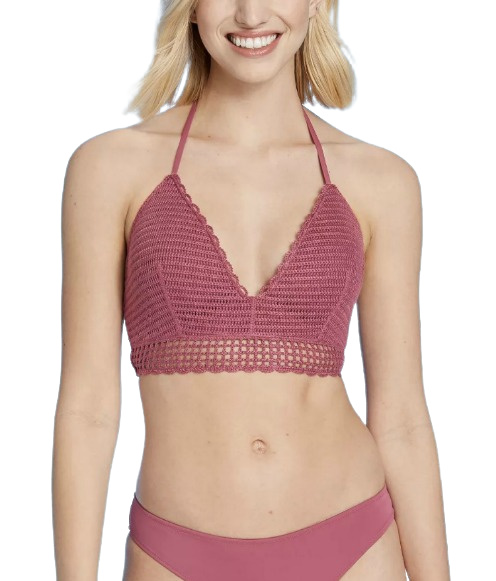 The temperature will be sizzling and you won't be able to stand wearing much more than a swimsuit. Look for bikinis that could also double as a crop top so you'll be able to acceptably wear them around the beach, hotel, and cafes.
Pants are pretty much out of the question during the summer unless they're in a breathable fabric like linen. Opt for shorts or skirts whenever possible. Embrace your surroundings and show your love for palm trees with your clothing choices.
If you're an active traveler, you're going to love these athletic bikini styles and cute sporty swimsuits!
V Neck | Blouse | Sleeveless | Top | Longsleeve | Jeans 1 | Skirt | Jeans 2 | Dress | Shirtdress | Cardigan 1 | Cardigan 2 | Sandals | Boots | Swimsuit | Bag
What to Wear in Miami: Fall
Weather
Hurricane season continues in the fall through November, so be prepared for anything from sporadic rain storms to torrential downpours. Cape Verde season is when hurricanes are most likely from mid-August to the end of September.
The wettest month in Miami is October. Luckily, hurricanes are normally tracked about a week in advance so you can plan your wardrobe accordingly.
Start by reading these general tips on packing for autumn travel:
Miami Fall Packing List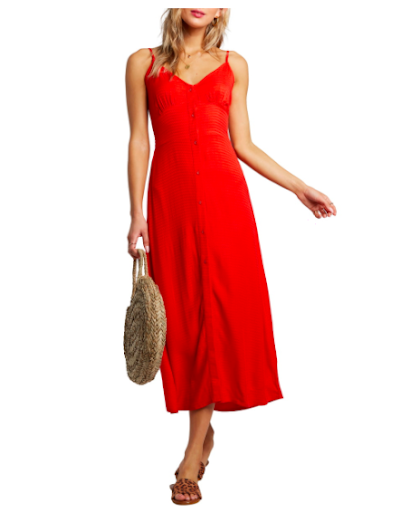 Billabong Sugared Life Midi Dress
Temperatures will be cooler and rain is more likely during this season. You'll want to include some items in your vacation wardrobe that will keep you warm on cool, rainy evenings and indoors in air-conditioned art galleries like the incredible Perez Art Museum. A sophisticated dress is a must when visiting Miami's many galleries and chic, upscale restaurants.
Take a look at these sundress outfits that transform an everyday summer dress!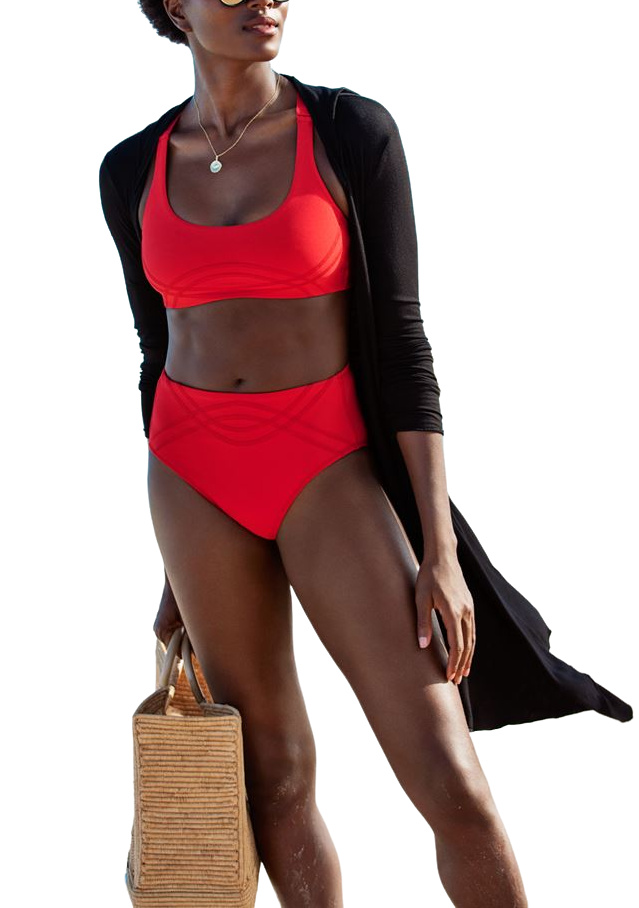 A lightweight cardigan is good to keep on hand when moving in and out of air-conditioned areas and enjoying evening walks on the beach. Opt for a neutral color so you can mix and match with a variety of looks. A long, duster style can also double as a swim coverup!
Find out why we love these lightweight jackets for summer travel!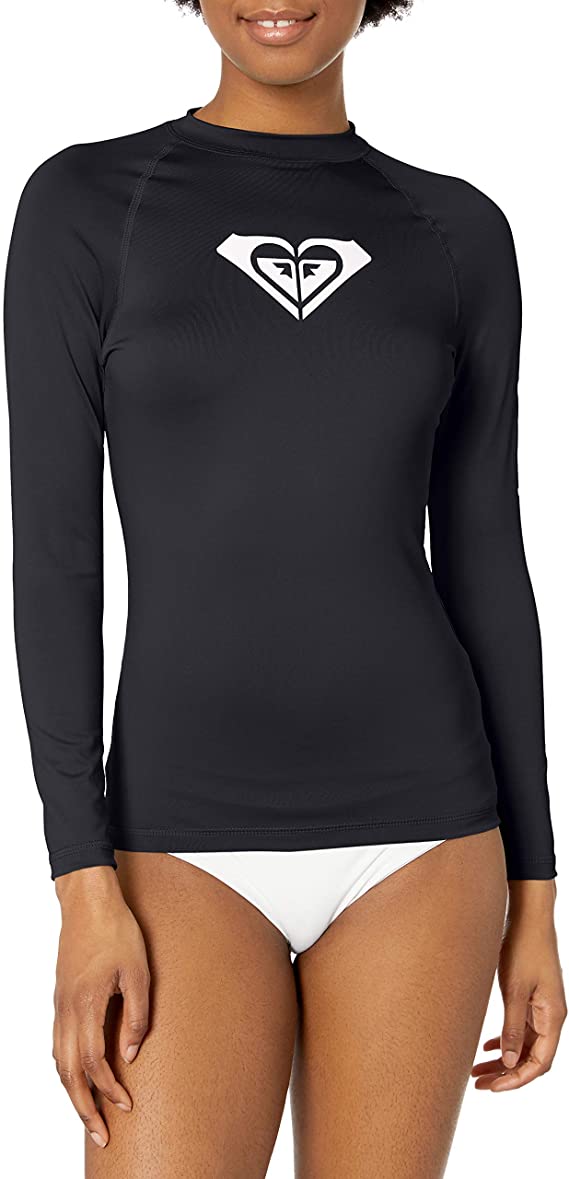 Roxy Whole Hearted Long Sleeve Rash Guard
To keep away the rainy blues, select items to bring on your trip that boast bright colors. Midi-length skirts are perfect to avoid splashing in puddles but provide a bit of extra warmth.
Pack a one-piece this time of year just in case the waters are cooler from storms at sea. If you're really not a fan of cold waters, pack a rash guard for extra warmth in the ocean.
Check out the best travel skirts for travel!
Longsleeve | Racerback | Off Shoulder | Top | Blouse | Tights | Jeans 1 | Jeans 2 | Dress | Jumpsuit | Cardigan | Jacket | Sandals | Thongs | Swimsuit | Bag
What to Wear in Miami: Winter
Weather
Winter is the most popular time to visit Miami and also the most expensive as hotel properties raise their prices to accommodate peak winter rates.
The coldest month is January where temperatures average a pleasant 68°F. Don't let this damper your plans, though; rain often only lasts a few hours and usually falls in the evening, meaning mornings are the perfect temperature to enjoy a few hours on the beach.
Miami Packing List Winter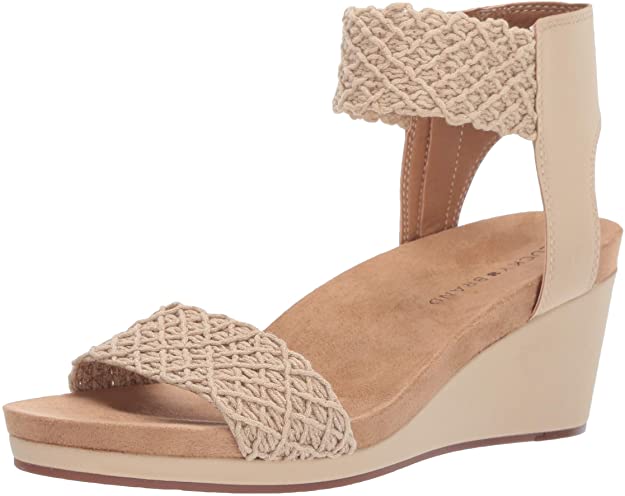 If you're looking for a party, then winter is the ideal time for a trip to Miami. Clubs will be hosting the hottest DJs and beach cabanas will be packed with beautiful people.
Make sure to pack a pretty pair of sandals with a small heel under three inches so you can dance the night away in comfort! You could even custom design a pair with Shoes of Prey. Choose your own sandal style, heel height, materials, patterns, and colors. There are over 7 trillion possible styles to create!
Wedges are back and they provide more arch support than flat shoes! (Plus, they're cute!)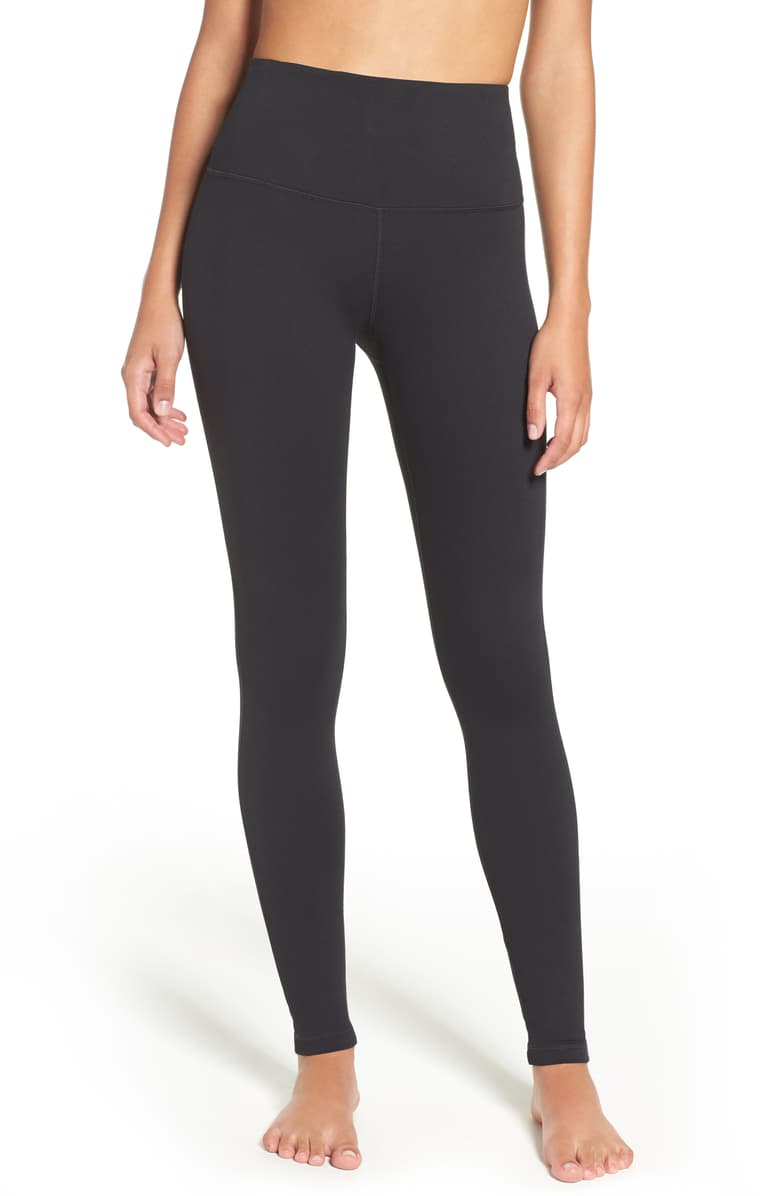 Zella Live In High Waist Leggings
If you're visiting during this time and don't enjoy wild nightlife, there will still be plenty of other more laid back activities. Try the monthly drum circle on the beach during the full moon and yoga classes in the sand. (Make sure to pack your favorite yoga pants so you can enjoy your practice!)
Here's our favorite yoga accessories, including books, shoes, and clothing!

La Blanca Cutout Front Tie Dress
It's cooler in Miami this time of year, so embrace the tropics while adding some extra fabric for warmth with a maxi dress. Stick to a tropical print to keep your vacation spirits high.
The closer it gets to New Year's Eve, the more likely you are to see bronzed goddesses walking around in all-white ensembles. White is seen as a fresh start and the color of rebirth. Also, white is incredibly flattering on sun-kissed skin!
We've got a round up of some beautiful summer maxi dresses!
---
What are your tips on what to pack for Miami? Share and comment below!
---
For more Florida-area packing tips, please read:
Suggested travel resources:
---
LIKED THIS POST? PIN THIS PIC TO SAVE IT!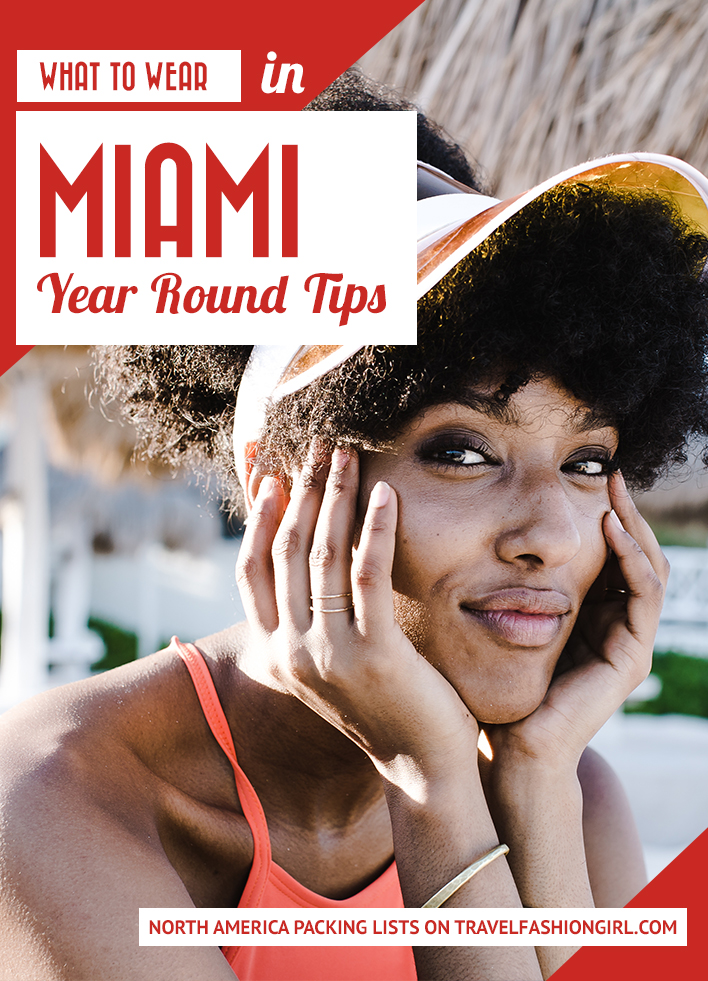 ---
I hope you enjoyed this post on what to wear in Miami,. Please share it with your friends on Facebook, Twitter, or Pinterest. Thanks for reading!
---
Author Bio: Lola Méndez is a full-time traveler sharing her adventures on Miss Filatelista as she adds to her collection of passport stamps. She travels to develop her own worldview and has explored 46 countries. Passionate about sustainable travel, she seeks out ethical experiences that benefit local communities. You can follow her on Facebook, Instagram, and Twitter.
---