Support TFG by using the links in our articles to shop. We receive a small commission (at no extra cost to you) so we can continue to create helpful free content. As an Amazon Associate, we earn from qualifying purchases made on Amazon in addition to other retailers featured on the blog. Thank you, we appreciate your support!
East Africa is one of the most touristed parts of the continent and with good reason. The Masai Mara National Park, Serengeti, Ngorongoro Crater, and Zanzibar are just a few of the highlights in this region. Keep reading for tips on what to pack for Kenya and Tanzania!
---
What to Pack for Kenya and Tanzania
Written by: Deborah Conway Read
---
Take a maxi dress.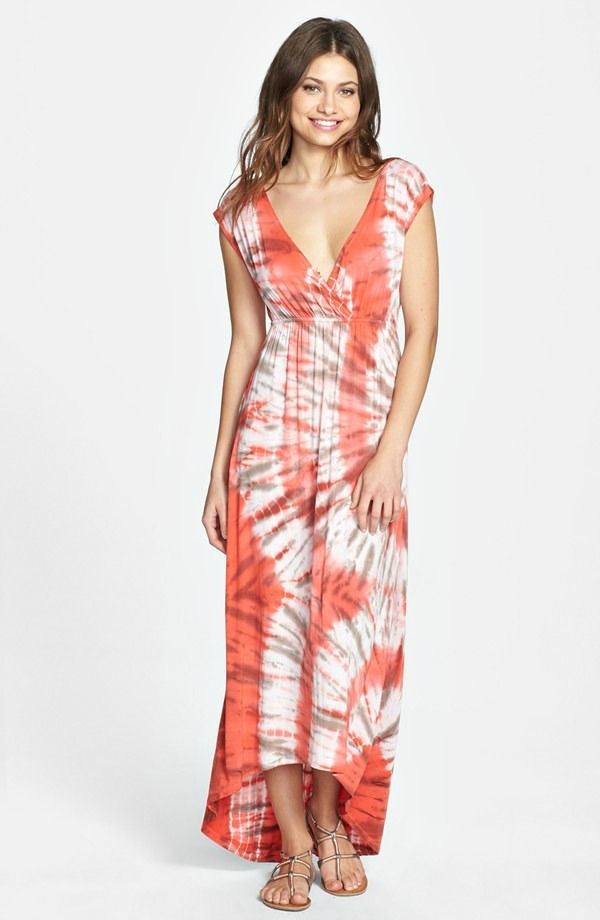 Maxi dresses are very useful in several ways. I traveled in a maxi dress, with a shrug and a linen jacket for warmth, plus a scarf for style and to make a pillow on the plane.
In Nairobi I wore the dress and, shrug for sightseeing and having dinner with friends. I wore the dress on its own for dinner on the beach under the stars in my island resort.
Versatility is the key to a capsule wardrobe. Learn more in my guide!
Do you really need two pairs of shoes?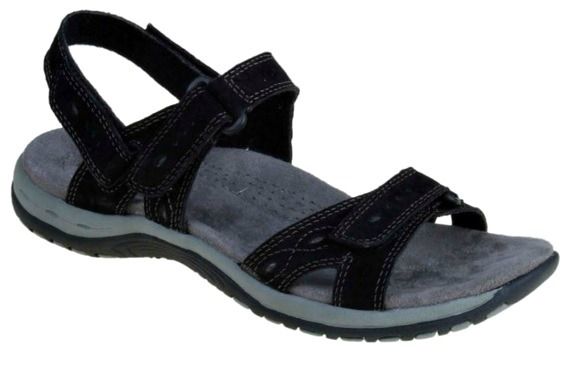 I took walking shoes in case I wanted to do a walking safari, and black walking sandals. I didn't really need the walking shoes, as I found them too hot most of the time and didn't do the walking safari.
The sandals were invaluable – comfortable and they coped with all sorts of conditions, including wading through seawater to get on the boat for my island resort.
I bought Maasai beaded sandals at the airport on the way home. I  could possibly have bought them on arrival if I had known about them. Some safari camps have a small selection, but the Maasai markets are the best place to buy them, if you have the chance.
Packing cubes make the perfect shoe bags to protect your luggage from dirty shoes. Take a look at other shoe bag ideas here!  
Keep an outfit for the evenings.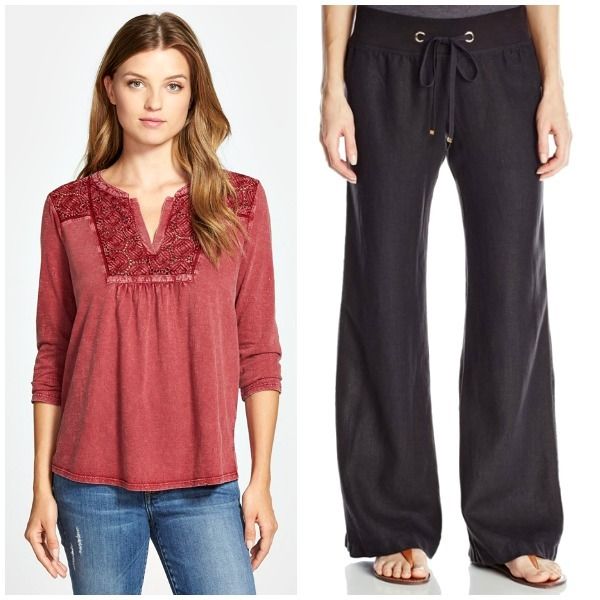 Lace Detail Cotton Top / Linen Beach Pant
I took a lightweight long sleeved cotton shirt and some linen trousers which I kept for wearing in the evenings. After a dusty day on a safari drive, a shower and a change of clothes is very welcome.
I had a camisole and a sleeveless T shirt to wear underneath if it was a bit chilly. This outfit was also useful when staying in the island hotel at the end, and , with my linen jacket and scarf, for traveling home.
Bring enough safari clothes.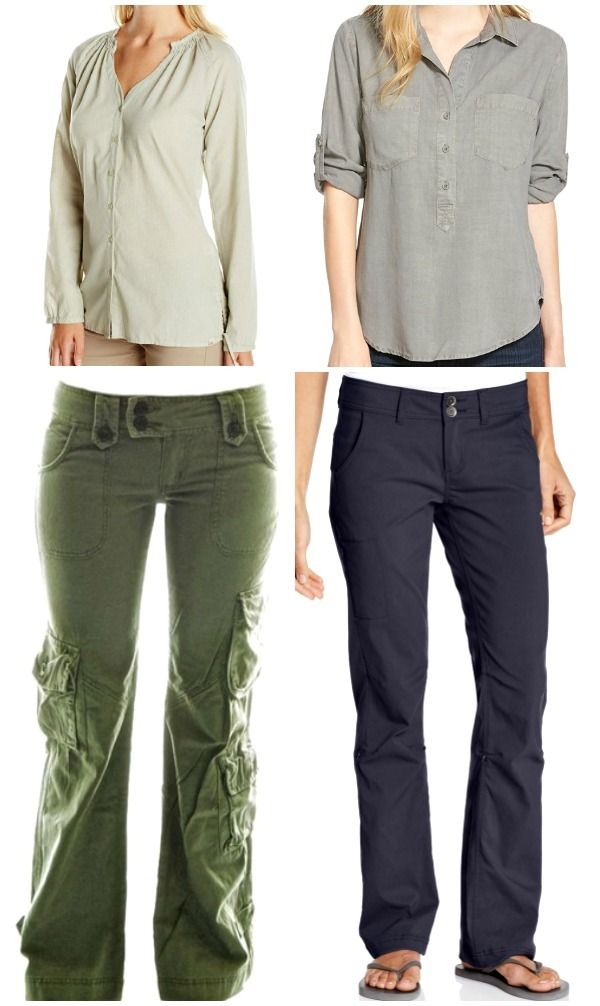 BugsAway Tunic / Himalayan Green Pants / Pullover Shirt / Prana Navy Pant
Two pairs of safari trousers and two-three safari shirts are enough for 7 days if you have the other outfits. Trousers with pockets are useful in the jeep for keeping bits and pieces of camera gear, plus long sleeved shirts for fending off sunburn and insects.
Game drives can be all day, and even though the jeeps are shaded, it's a long time to be out in the sun if you are not used to it. Wearing shorts can mean you end up with sunburnt knees.
Black and blue attract tsetse flies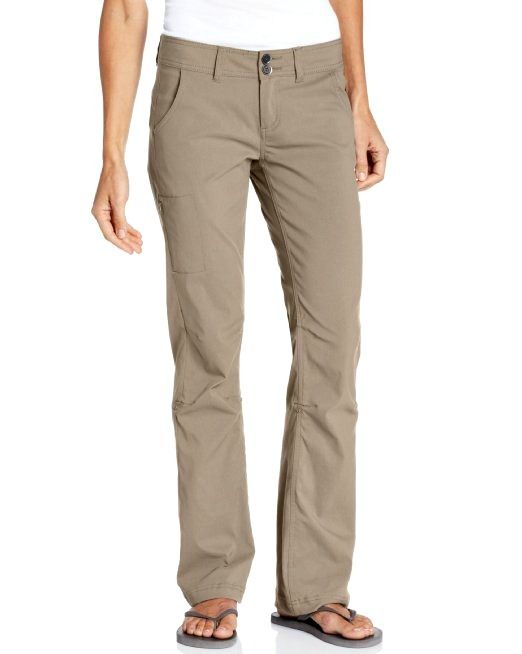 In areas where tsetse flies are prevalent, you will see black and blue "flags" that are there to attract and kill them. The flies can give you a nasty bite and possibly transmit sleeping sickness.
So even if it means a new wardrobe (it did for me), ditch those colors on safari, and go for the sand/stone/khaki colors. These are better for wildlife watching anyway, as they blend with the landscape colors.
Bright white is also not a great idea – the contrast makes it stand out to the animals, and besides it gets too grubby too quickly. I found charity (thrift) shops to be a good source of safari shirts at very reasonable prices.
A broad brimmed hat and sunglasses are invaluable to avoid sunburns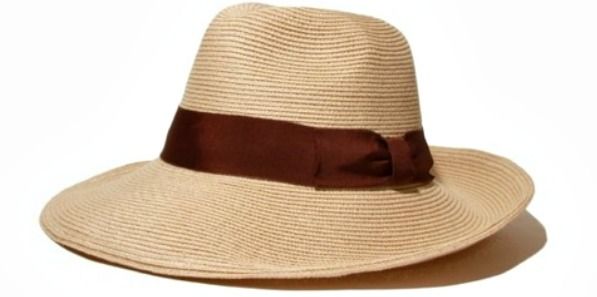 Apart from it keeping the sun off, you can spray the brim of your hat with insect repellent to reduce the number of bites from tsetse flies and mosquitoes.
Take half the underwear you think you will need plus a bathing suit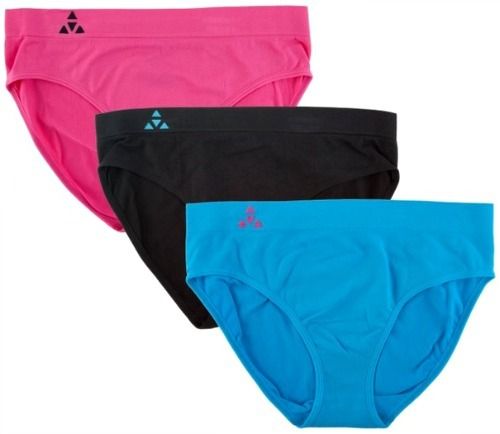 You can rinse out the underwear and it will dry very quickly. If you're really desperate you can wear your bathing suit as underwear.
Take a lightweight fleece
North Face Fleece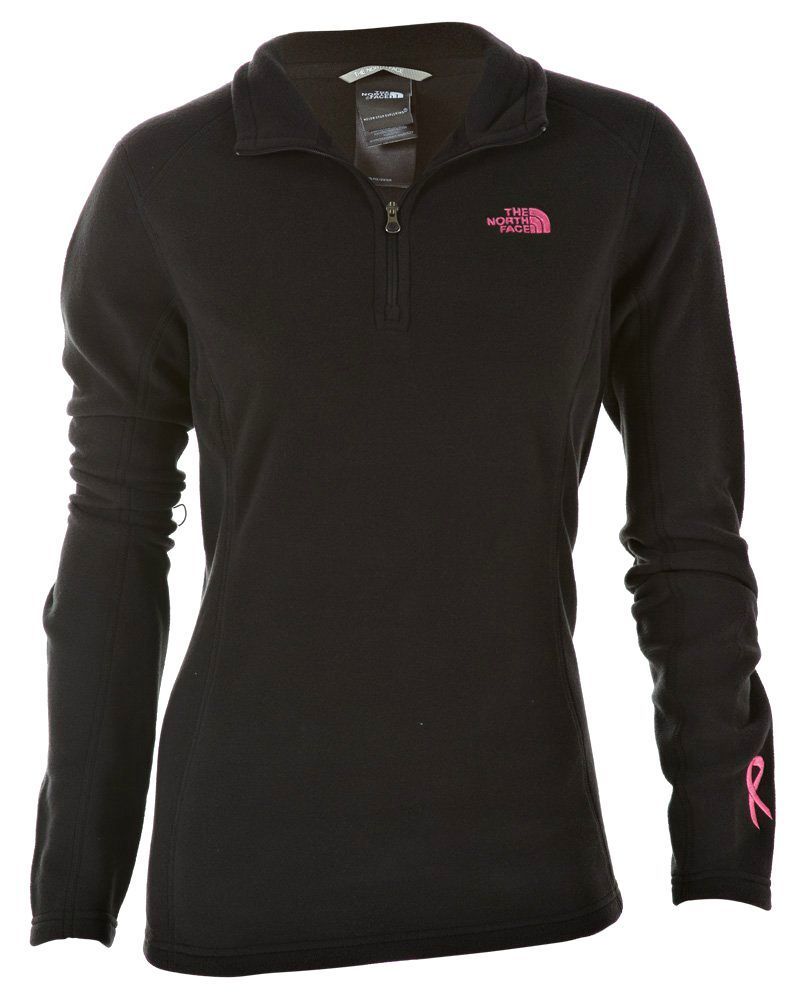 Early mornings and evenings can be cold. You can also sleep in the fleece or wear it on the way home if you are going to arrive in a cold climate. I traveled in October, so had my fleece ready in case it was miserable weather when I arrived back in London.
Don't bring jewelry, buy it there!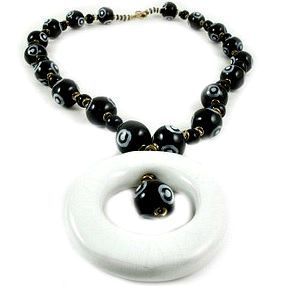 If you are going to Kenya you can buy the beautiful Kazuri bead necklaces, as sold in high end stores in the UK and US, from the workshop in Nairobi or numerous outlets.
Kazuri means "small and beautiful" in Swahili. All the beads are made by hand by local women. Buy some fun Maasai earrings as souvenirs, or maybe some wooden bangles. Then you don't have to worry about stuff getting lost or stolen.
---
Do you have any tips on what to pack for Kenya and Tanzania? Please comment below!
---
For more safari packing tips, please read these:
Suggested Travel Resources:
---
Hope you liked this post on what to pack for Kenya and Tanzania. Share them with your friends on Facebook, Twitter, and Pinterest. Thanks for reading!
---
Author Bio: Deborah Conway Read is a 61 yr old retired teacher. She worked with children with emotional and behavioral problems, which she loved, but the snag with teaching is that while the holidays are good, the costs are high because all the families are traveling at that time as well. Throw in being single, and the costs become prohibitive. So she decided to retire at 60 and do some of the traveling she had missed out on.
---