Support TFG by using the links in our articles to shop. We receive a small commission (at no extra cost to you) so we can continue to create helpful free content. As an Amazon Associate, we earn from qualifying purchases made on Amazon in addition to other retailers featured on the blog. Thank you, we appreciate your support!
Want to have a stress-free trip? If it's your first time traveling or you want to brush up on your travel skills, follow my top 5 packing tips for a one week trip:
---
Top 5 Tips for a One Week Trip
---
Compass Rose Compression Packing Cubes
Packing Organizers
Packing cubes are the number one trick to fitting your clothing into one carry-on suitcase. It's surprising how much you can cram into these space saving items. Use the rolling method shown in this packing video tutorial for maximum results with minimal space.
Watch the packing tutorial on Youtube!
In 2017, I launched Compass Rose Travel Accessories and my very first product was a 4-Piece Set of Carryon Packing Cubes. These are the only packing cubes sized to fit the exact width of a carryon suitcase and they also have a unique color-coded and numbered organization system – the only kind currently available anywhere on the market.
I put together a five-part YouTube series showing you the different methods to use packing cubes. If you use this specific packing strategy, they can also compress your belongings. This is the secret to traveling carryon only!
Buy Compass Rose Packing Cubes here!
Carry-on Luggage
This may sounds like an obvious tip but the reality is that the more space you have the more items you will want to pack. I'ts too tempting to fill up empty space so limit yourself by purchasing a carry-on that will force you to pack less.
Here are more carry-on suitcase ideas:
Check out these expert carry-on suitcase recommendations for trips to Europe.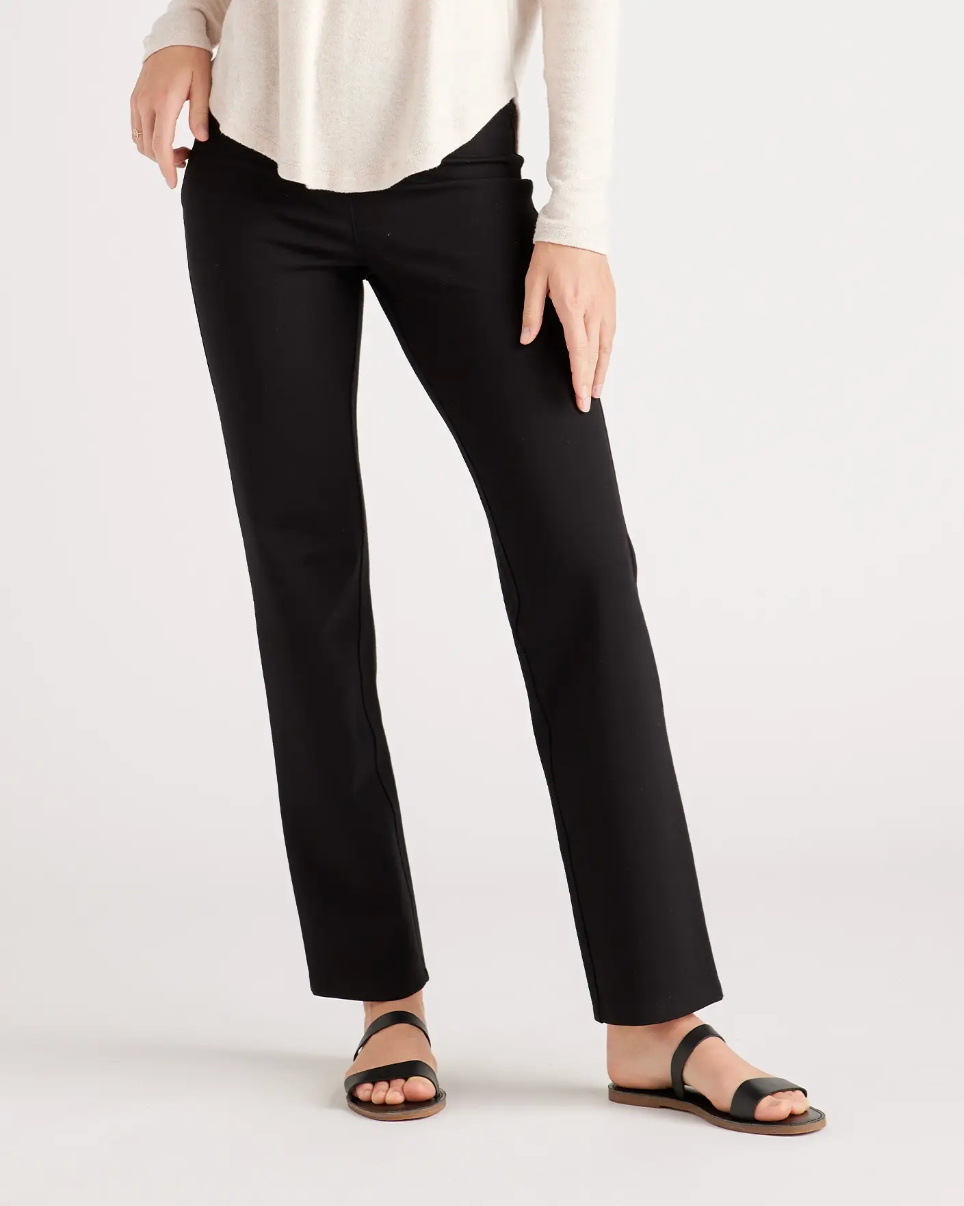 Shop Sizes XS-XL: Quince
Plan a Capsule Wardrobe
10 pieces of clothing is all you need for a 1 week or even a 1 month trip. By carefully selecting basics in neutral colors and ensuring that all items can mix and match, you can make over 3 weeks' worth of outfits with just 10 pieces of clothing as shown in this post. Who knew?
Here are more travel clothing recommendations:
Learn how to create your own capsule wardrobe with TFG's packing eBook!
Stylish Travel Accessories 
Use the lazy girl's guide to travel style and let your travel accessories do the hard work for you. Pack key items that will add instant style to any wardrobe without taking up much space: fedora or knit hat, woven belt, printed scarf, classic jewelry set, statement shoes, and a leather camel color handbag.
Check out our posts and recommendations for cute and functional travel accessories!
Downsize Travel-Size Toiletries
For a one-week trip, avoid using travel size 3oz bottles and pack only the exact amounts that you will need. Using smaller toiletry containers such as contact lens cases you can pack more of what you need in smaller quantities.
Read this post on how to pack liquids for carry onl!
---
What are your best packing tips? Share them below!
---
Want more packing tips? Please read the following:
---
If you enjoyed these top 5 packing tips for a one week trip, please share them with your friends on Facebook, Twitter and Pinterest. Thanks for reading!
---