Support TFG by using the links in our articles to shop. We receive a small commission (at no extra cost to you) so we can continue to create helpful free content. As an Amazon Associate, we earn from qualifying purchases made on Amazon in addition to other retailers featured on the blog. Thank you, we appreciate your support!
Are you a lucky attendee of one of the biggest film festivals in the world? If you're headed to Cannes this year, here's what to wear to a film festival!
---
What to Wear to Cannes Film Festival
Written By: Dani Masterson
---
Table Of Contents
The Cannes Film Festival is at the top of my list of destinations every year. Movies, networking events, workshops, beach parties, fashion shows, yacht parties, club nights—Cannes has it all! I learn more each year I go.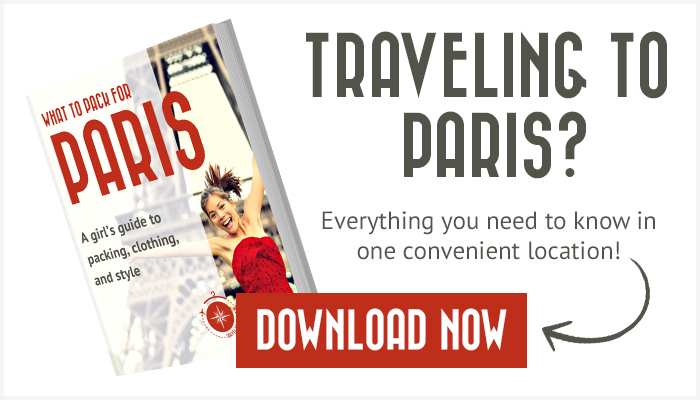 What to Wear to a Film Festival: Cannes Edition
Take the Cannes Film Festival on with chic style, sleek elegance, and resourceful preparation! These are our must-have Cannes film festival outfits essentials and a few things you should bring along!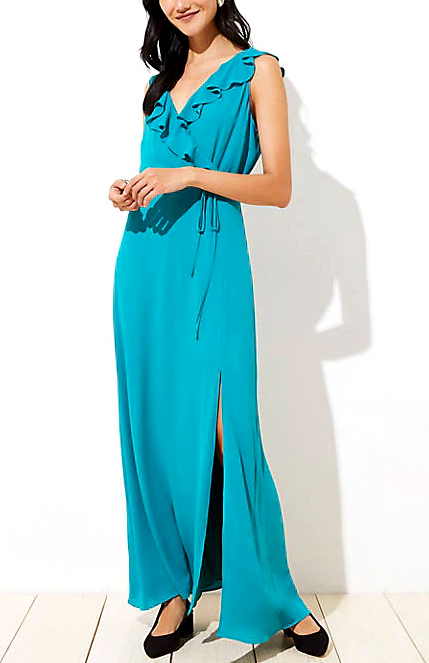 A Red Carpet Dress is Must-Have Film Festival Attire
A red carpet dress is a must-have, regardless if you have an invite or not! Many premieres give out tickets the day-of. If you don't have accreditation, you may be lucky enough to be stopped by someone and given a ticket. So be prepared to hit the red carpet dressed head-to-toe in glamor!
If your style is fun and flirty and you're looking for the perfect spring-color Cannes festival dress to walk the red carpet come premiere day, then look no further than Loft's Wrap Maxi Dress.
It's V-cut and sleeveless silhouette offers a whimsical spring look, and the loose polyester material gives you an airy elegance perfect for walking the red carpet and brushing shoulders with Hollywood royalty.
You'll want to look your best when you travel! Read my travel tips to Pack Light Stylishly!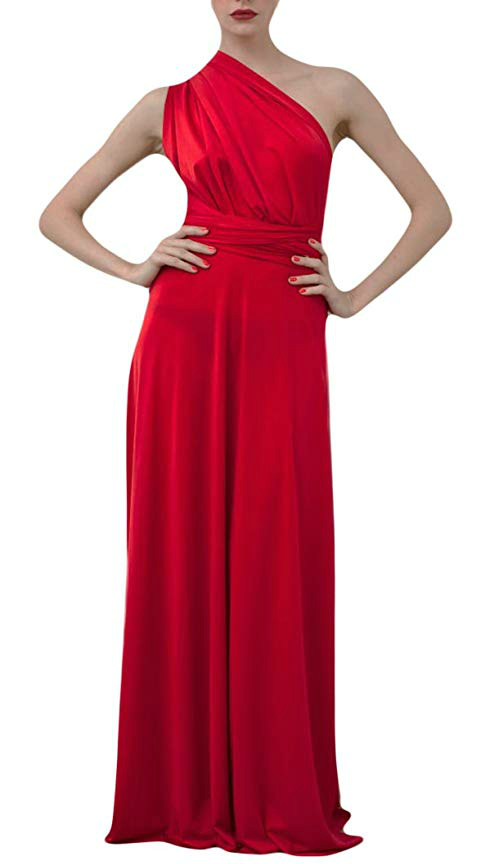 If your style is more classic, then opt for the Von Vonni convertible dress for your Cannes festival dress choice. It has an elegance of red carpet authority, and due to its convertible nature, you have the choice to wear it a ton of different ways.
This gorgeous gown fits right in with the Cannes dress code with its floor-length cut and the light-catching sheen. Plus, if red isn't your color you can get it in 29 other choices!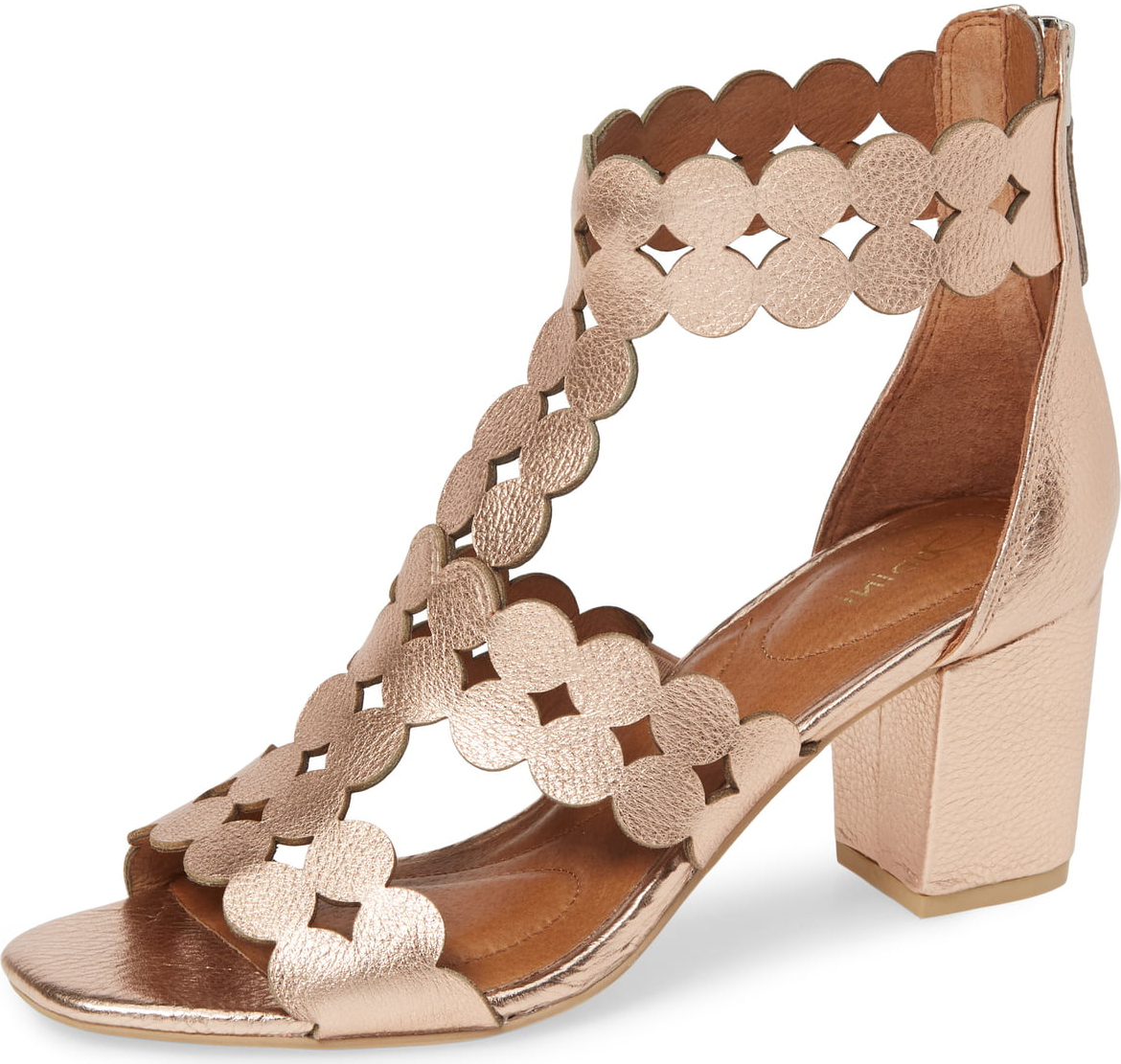 Killer Heels are a Cannes Dress Code Must
Most events and movies you attend will be in the Palais des Festivals. You'll find that the Cannes film festival dress code here is strict, so it's vital you have the right shoes!
Sudini Women's Novara is a chic, feminine shoe that will provide a glittery accent to any of your Cannes film festival dresses!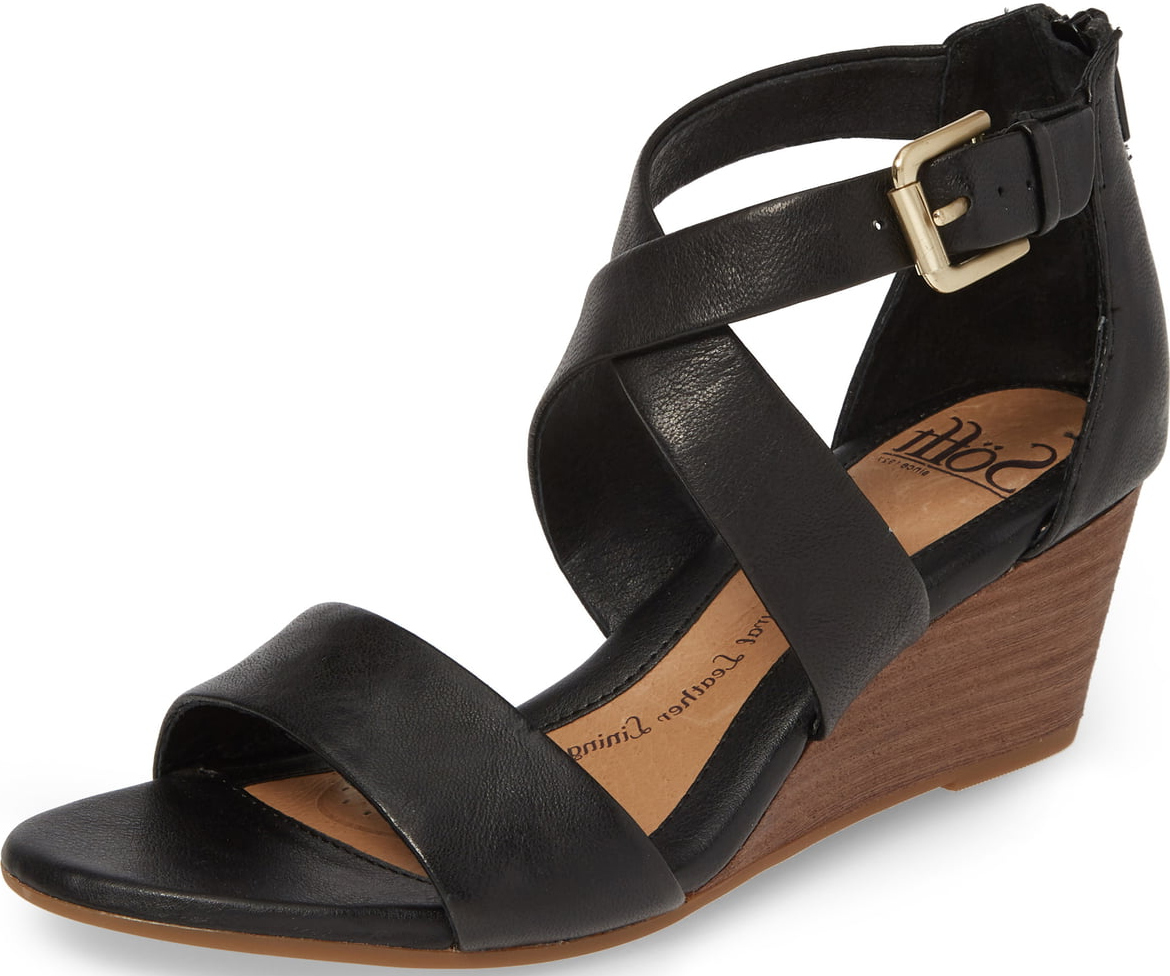 Heels are a must when partying in Cannes nightclubs and beach bars. But make sure you don't overpack them. Choose a neutral color like this one that will match with all your outfits!
A classic black goes with everything. Which is why the Mauldin Wedge Sandal is a sophisticated choice to pair both with cute shorts and your red carpet dress.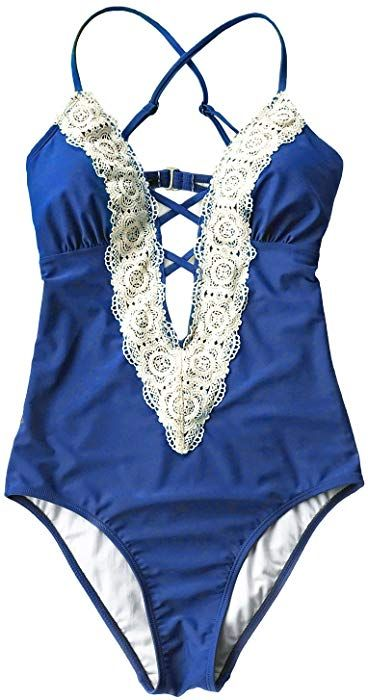 Bathing Suits are the Cannes Outfits for Outdoor Parties
Although you might not use a swimsuit in Cannes, it's best to be prepared. Most of the villas and hotels in Cannes have swimming pools where you can soak up the sun, take a quick dip and enjoy some festival downtime.
This gorgeous vintage swimsuit with lace accents by CUPSHE will make a great addition to your Cannes film festival outfits for a mid-afternoon dip in the pool!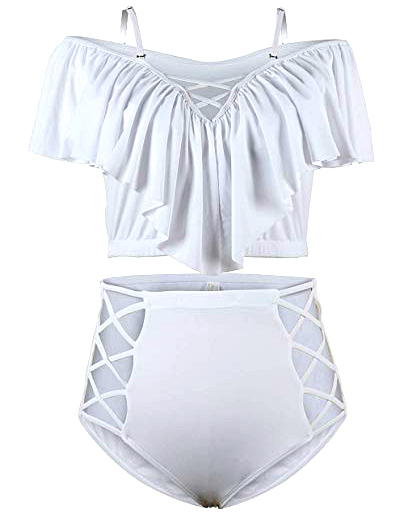 Kisscynest Off The Shoulder Ruffles High Waist Bikini
Not to mention, the French Riviera has some beautiful beaches if you would like to take time out from the festival—or extend your trip for a few days to recuperate!
The Kisscynest Off The Shoulder High Waist Bikini set is great beach vibe-garb. While it's not as glitz and glamor as one of your Cannes festival dresses, it'll definitely look great in seaside photos!
Here are more swimwear ideas!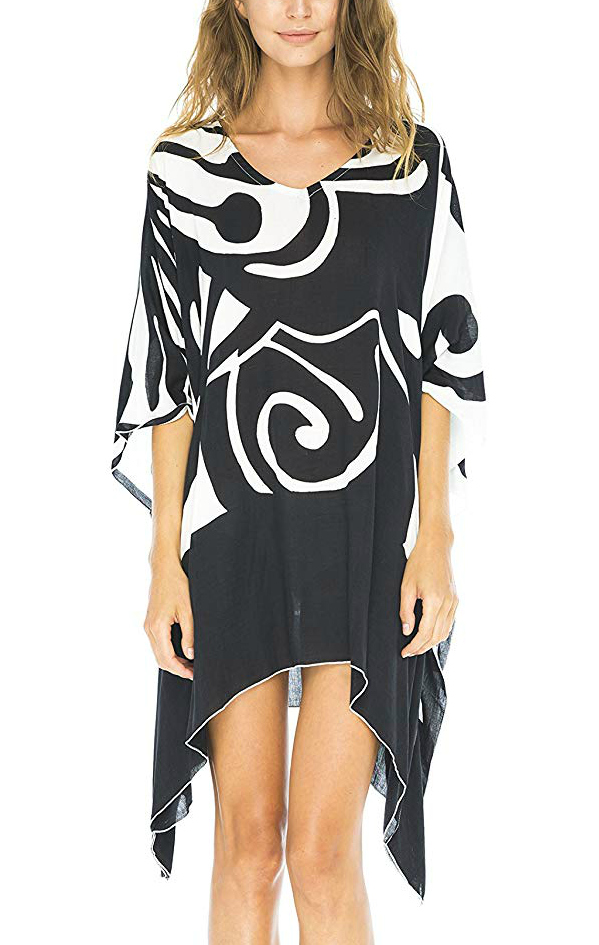 Back From Bali Loose Short Beach Cover up
Kaftans Allow a Quick Film Festival Fashion Wardrobe Change
A kaftan always comes in handy throughout the festival. Whether you're partying at a beach bar or on a yacht, a kaftan can completely change your look.
A cute, neutral kaftan that has a shorter length is great for a mid-afternoon cover-up. The Back From Bali Loose Short Beach Cover up is perfect to slip on. Paired with a strappy, heeled sandal and a drink-in-hand, you'll look like a natural on the French beaches. And there are six other color choices if you're looking for something a bit brighter!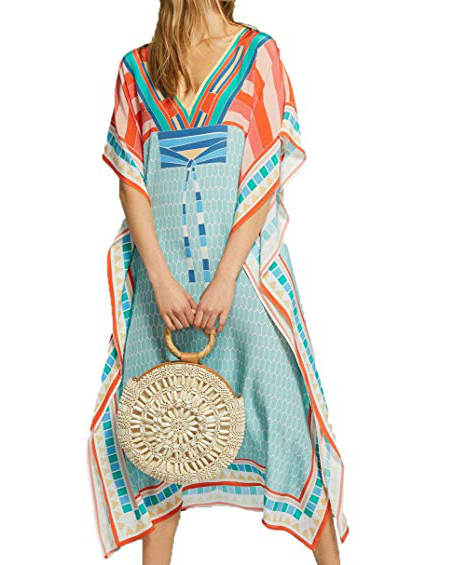 Bsubseach Print Cover Up Maxi Dress
Kaftans are a great way to do a quick wardrobe change and cover up your swimsuit or other poolside clothes.
If your personal style is colorful and exuberant, then the Bsubseach Print Cover Up Maxi Dress is the perfect pool party or yacht deck kaftan if you're looking for what to wear to a film festival party. If you're not in love with this color combo, there are another 39 pattern choices to choose from!
Cannes Film Festival Attire Accents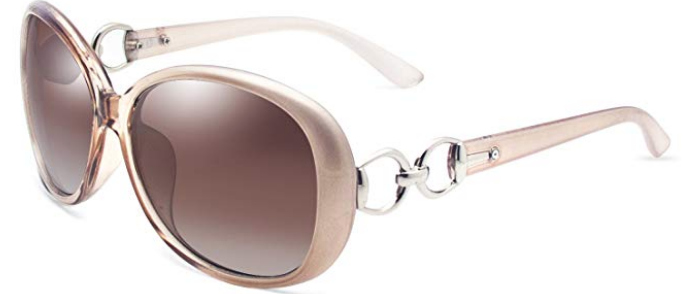 VeBrellen Luxury Polarized Sunglasses Retro
Sunglasses to Keep Your Eyes Sharp at Cannes
Stylish sunnies are definitely essential. They help you avoid squinting and add style instantly to any outfit. I usually bring a few pairs to complement each outfit.
If you're going for a chic retro style, VeBrellen's glasses are polarized, with mirrored lenses, and a comfortable nose pad.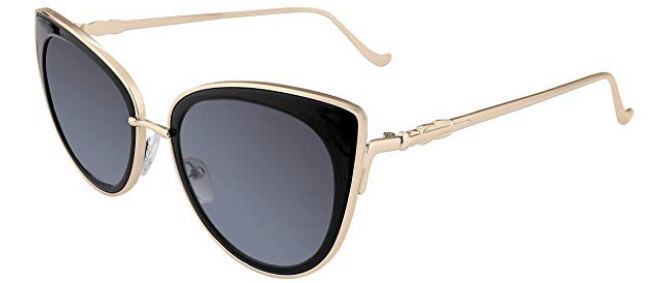 FEISEDY Cat Eye Metal Frame Sunglasses
Besides the obvious style advantages, sunglasses help protect your eyes while you're sunning poolside, so when it comes time to catch a great flick your eyes are ready!
These cute cat-eye frames are perfect for you're feisty and fun style. They're lightweight, but they're not polarized. And if you're spending time on a boat, polarized sunglasses are a must.
Check out the benefits of polarized sunglasses here!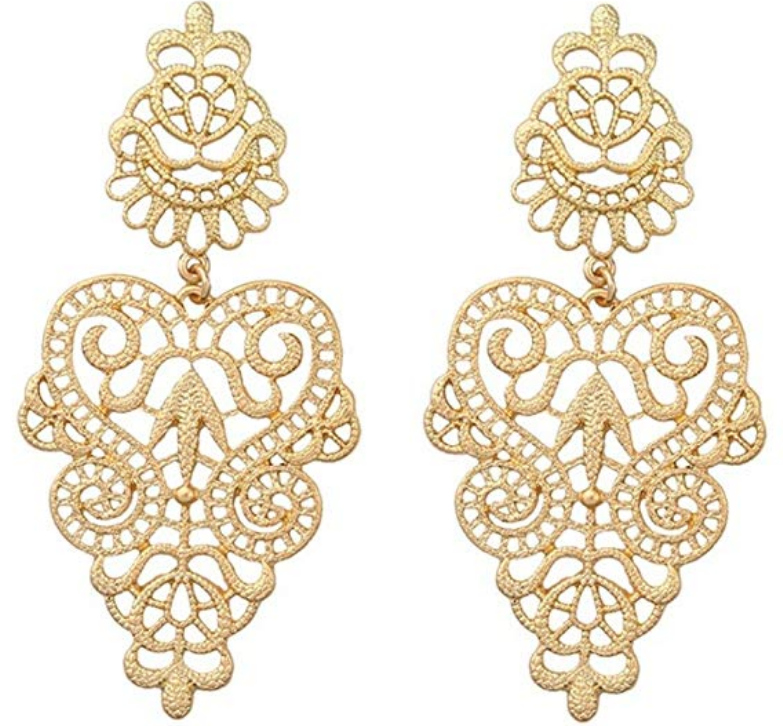 Peony.T Bohemian Filigree Chandelier Earrings
Elegant Earrings as a Cannes Outfits Accents
Always have some beautiful earrings in your bag. Plans can change at the last minute all the time!
Something poised and stylish like the Peony.T Women's Bohemian Filigree Chandelier Earrings can take your daytime outfit to sophisticated nighttime Cannes festival attire in moments.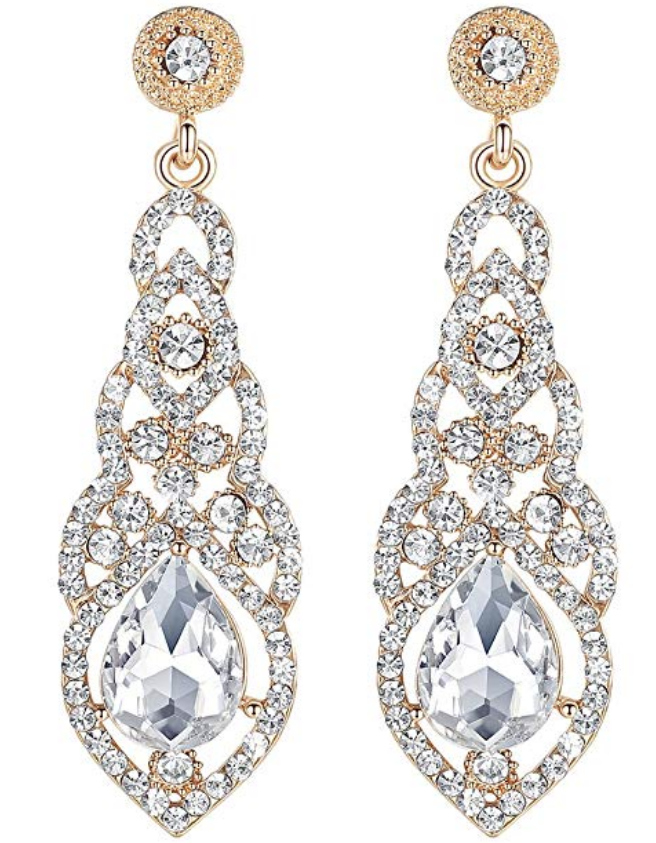 Mecresh Austrian Crystal Dangle Earrings
You may have spent the day chilling at a beach bar, then suddenly get invited to a VIP party. With no time to pop back to the hotel and change, bling-afy with some stunning dangly earrings.
The Mecresh Austrian Crystal Dangle Earrings are an engaging and stylish choice to glam-up your outfit when you need to make the change in a pinch!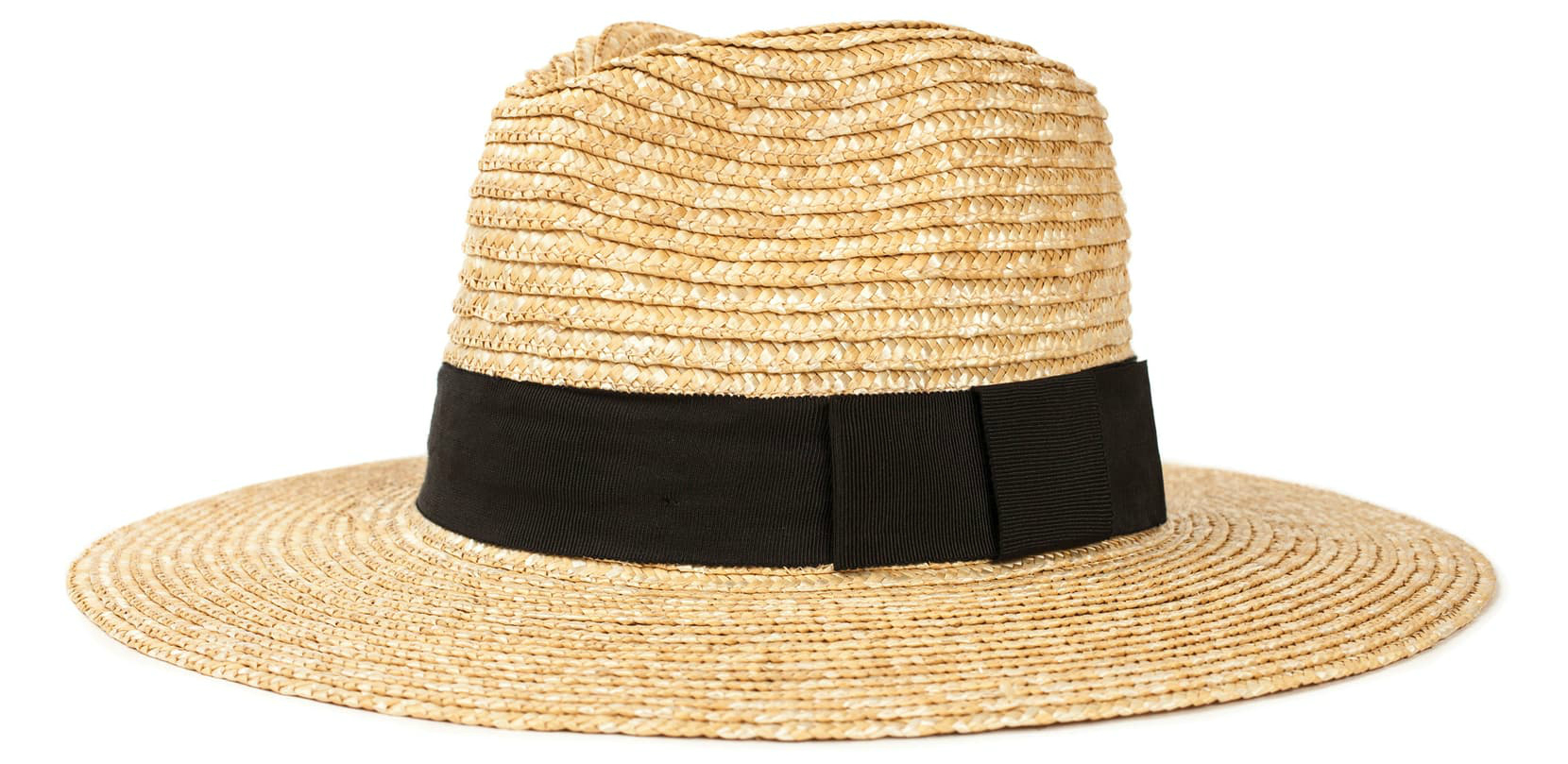 Stay in Cannes Festival Fashion with a Cute Sun Hat
A striking sun hat can certainly turn heads. Not to mention, it can keep the sun off yours!
This adorable 'Joanna' Straw Hat is perfect with a cute maxi dress or your swimsuit and sunglasses.  
Take a look at these summer maxi dresses!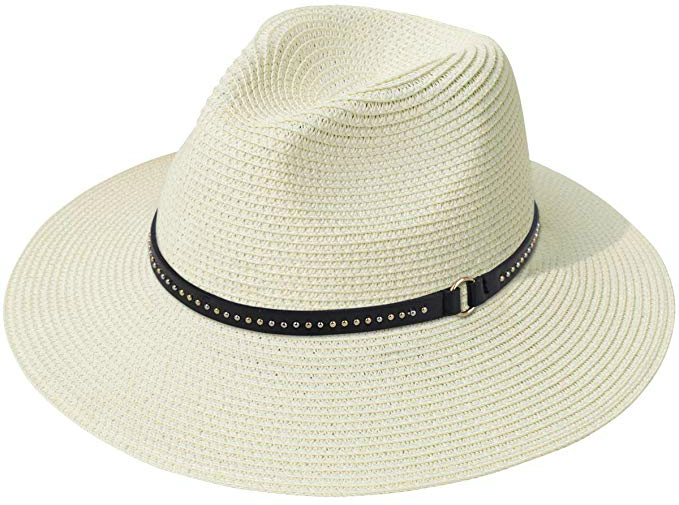 Lanzom Wide Brim Straw Sun Hat in x-beige
The perfect sun hat can add style to your sundress, help you cool down from the blazing sun, or cause a stir with paparazzi…
TFG readers love the Lanzom Wide Brim Straw Sun Hat in x-beige. It's both elegant and practical and will be the perfect addition to your film festival attire.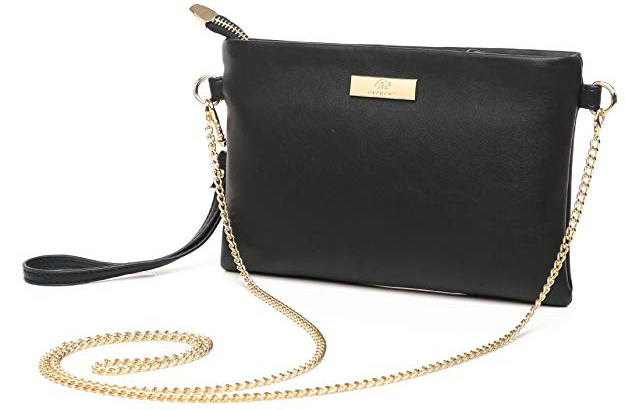 Aitbags Leather Clutch-Crossbody Bag in Black
Stay in Line with Cannes Film Festival Fashion with a Mini Bag
You'll want to make sure that you bring a small bag that can be worn with both your day bag and your red carpet Cannes film festival dress.
Atibags' sleek Leather Clutch-Crossbody Bag goes great with a dressed-up pair of jeans, your kaftan, and sunglasses or the Von Vonni convertible dress on the red carpet!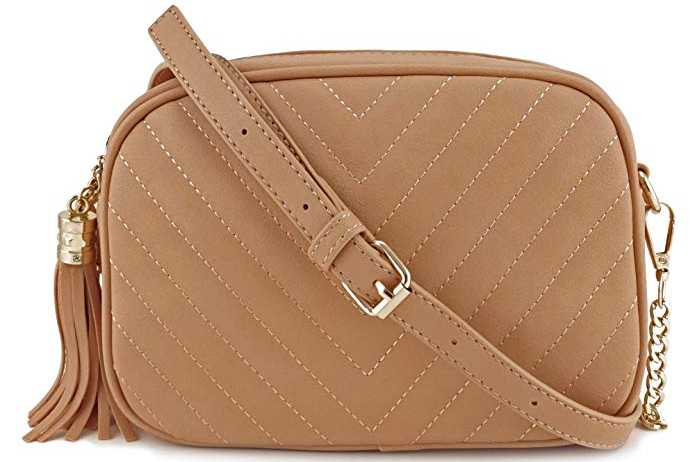 You might not always have time to change (especially if you're having fun) or you might find yourself on the receiving end of one of those last-minute invites. So you need to be prepared!
A neutral but feminine bag like the Simple Shoulder Crossbody in Nude would be a great festival accessory. Just make sure it fits everything you need!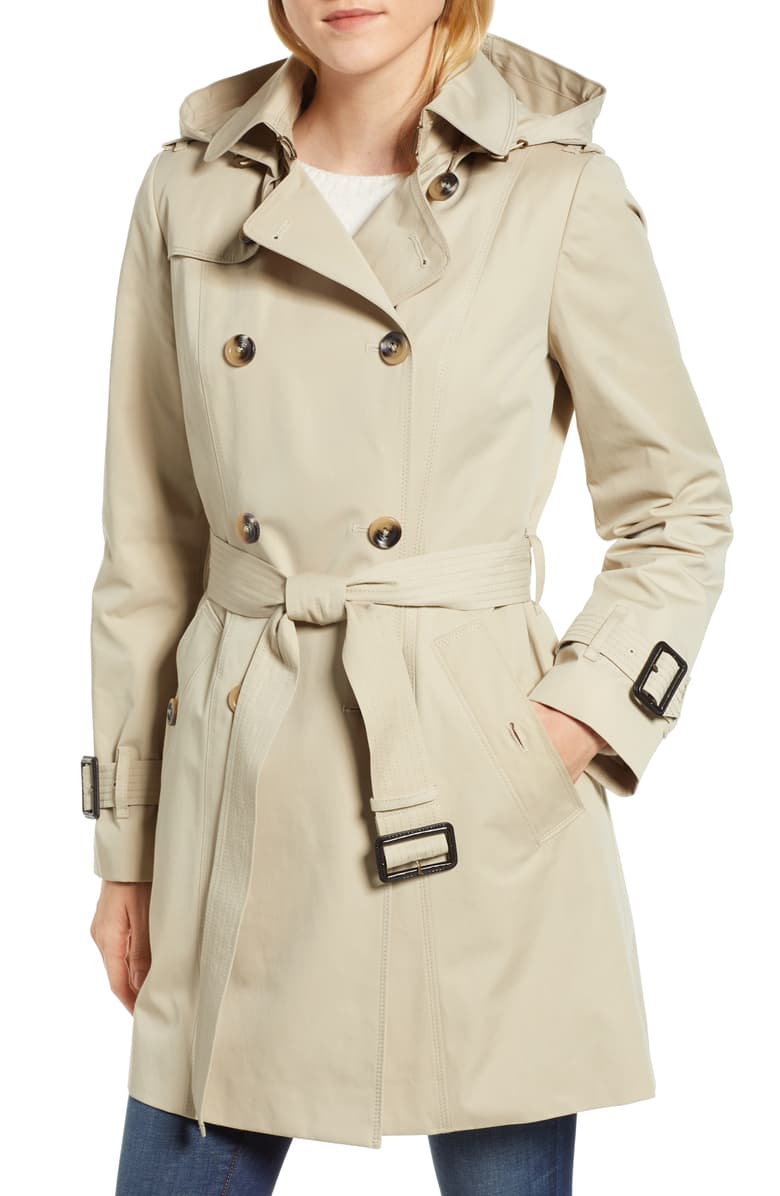 What to Wear to a Film Festival Rainy Day
Over the past ten years, it has rained on 29% of festival days. And while that's a fairly low number, a downpour can put a downer on your look.
If you're wanting to protect those pretty Cannes festival dresses that you'll be wearing on the red carpet, a flattering rain jacket like a London Fog Trench Coat will do the job!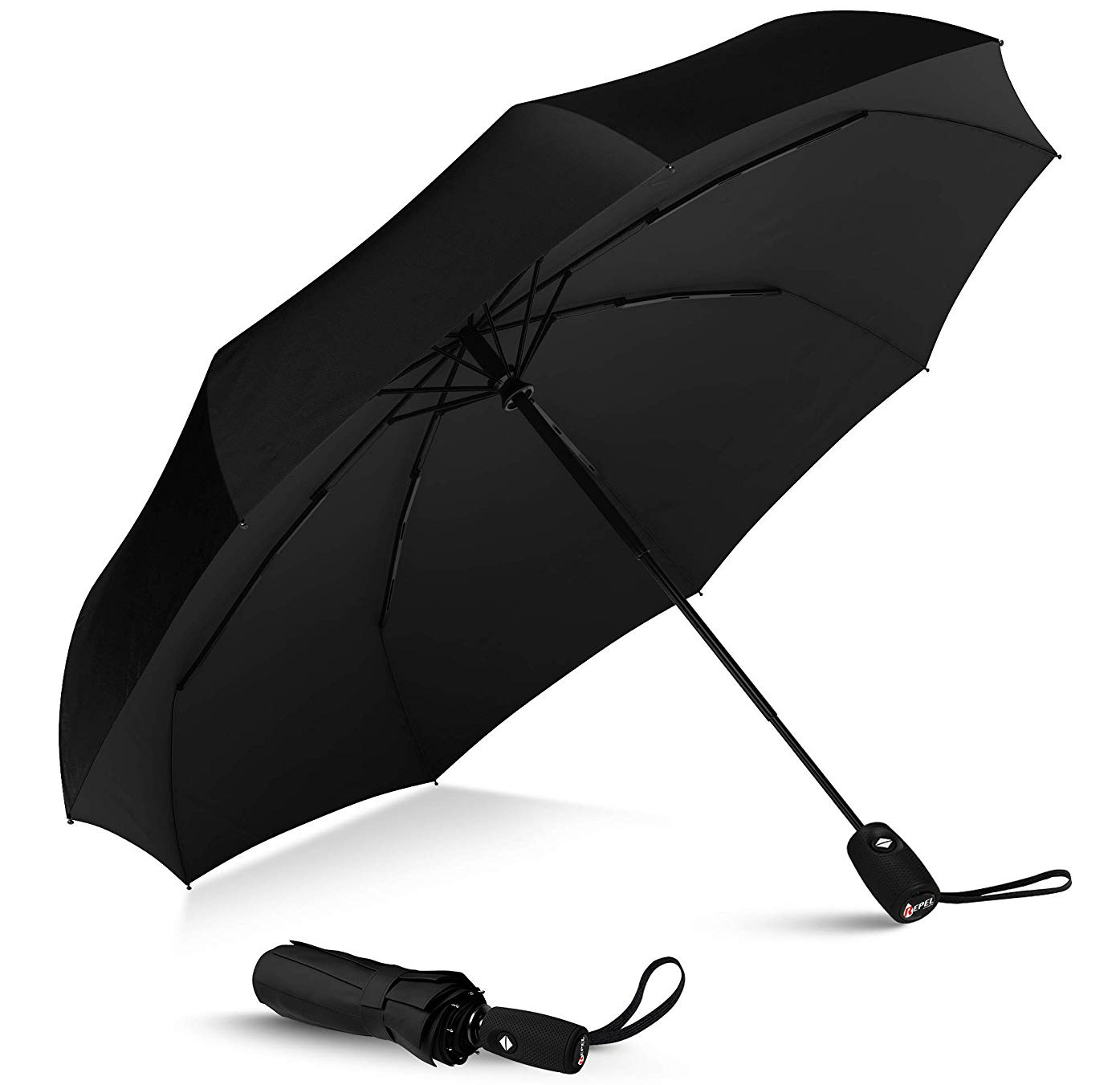 Repel Windproof Travel Umbrella
It tends to remain warm, even with rainier weather and on those occasions, a simple umbrella like the  Repel Windproof Travel Umbrella with Teflon Coating will do the trick. Don't let the rain stop you from getting to the ultimate party!
Take a look at these rainy day outfits!
What to Bring to Cannes Film Festival to Work the Crowd in Style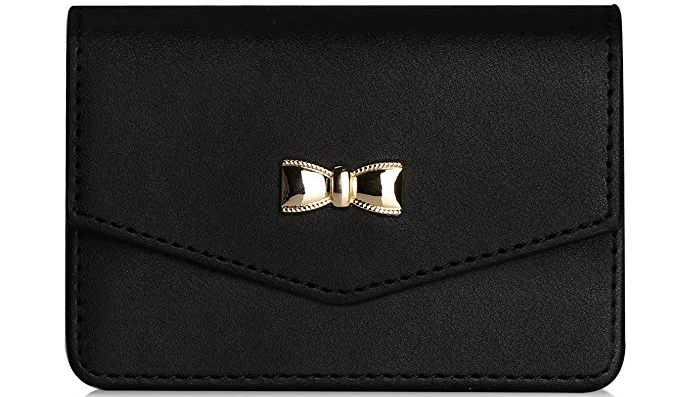 Be a Boss Bombshell with a Business Card Holder
Business cards are essential at the Cannes Film Festival. Every person you talk to will hand you their card, so it's best to be prepared. A stylish holder will make you stand out, show organization, and it's also a great conversation starter!
Looking for a classic and sleek business card holder to compliment your film festival wardrobe? Then take a look at the FYY business card holder in black. If black isn't your color you have six others to choose from!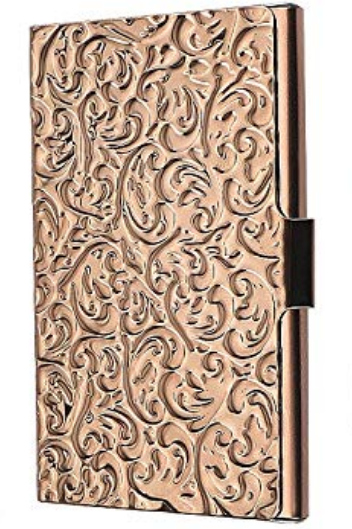 YOBANSA Stainless Steel Business Card Holder
Even if you're not involved in the film industry, it's essential. You never know when you'll meet an actor looking for an accountant, a director looking for a chef, or a film company looking for the next film blogger.
If your natural style has a glitz and glam vibe, the YOBANSA rose gold business card holder might be up your alley! Its stainless steel design means your cards will be protected from the other things in your bag or pocket, so you can hand out a crisp, flattened card!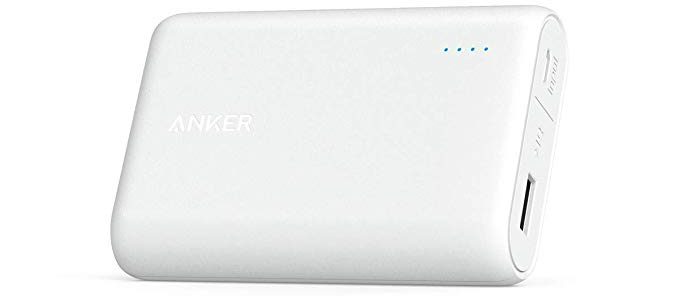 Keep a Powerbank on Hand to Stay Charged
Having a power bank in your bag is always a good idea. You may be at events all day and night.
Anker is a TFG reader favorite and their PowerCore 10000 is a must-have for travel. It's one of the smallest and lightest power banks that offers up to three charges for your phone!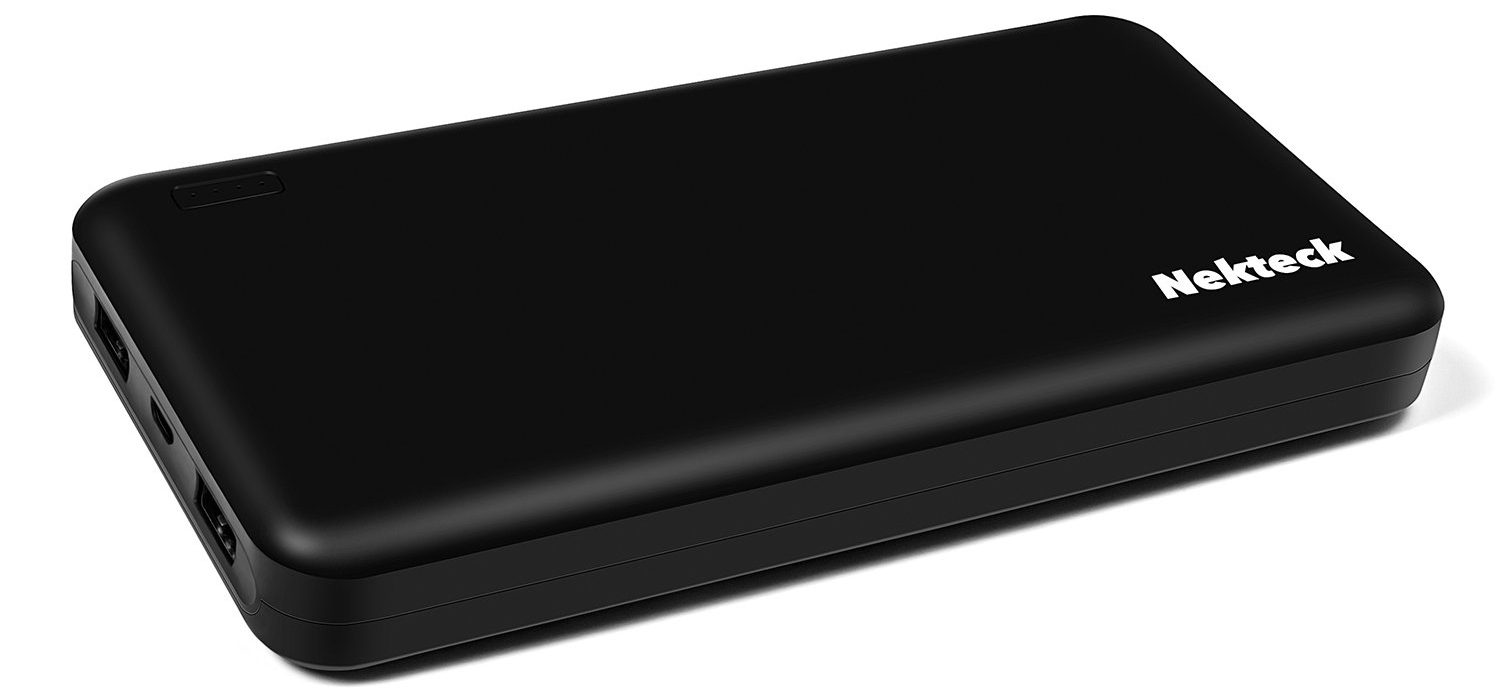 A power bank will come in handy when meeting people or snapping some once-in-a-lifetime shots with Robert De Niro.
Charge your phone, tablet or other electronic gadgets with the compact Nekteck 20000mAh Power Bank. It has a high-speed charge and can power two of your devices at the same time.
Don't love our power bank choices? Choose from one of these portable power banks!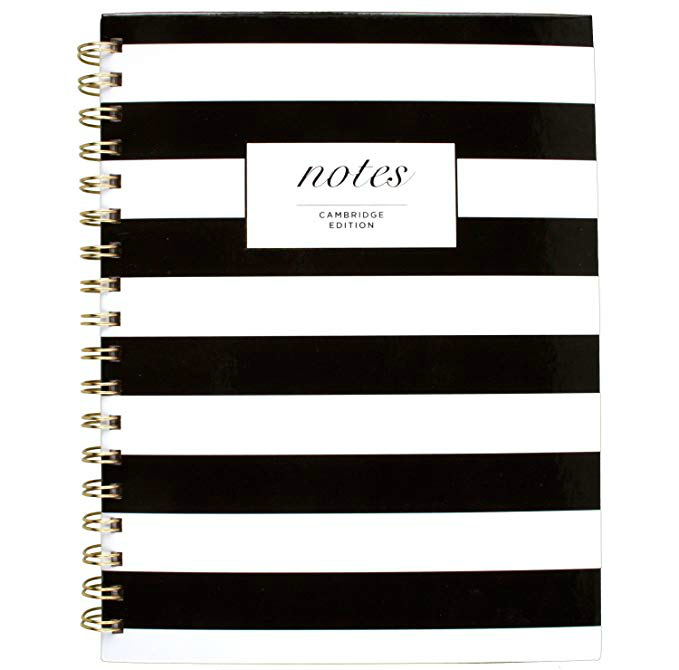 Jot Those Cannes Film Reviews in a Notebook
It's not all about Cannes festival fashion, sometimes you need to work. In that case, bringing along a notebook comes in really handy if you have to jot down a few notes for your film reviews or want to remember something from a workshop.
While any notebook will do, we think the Cambridge Business Notebook is both professional and cute!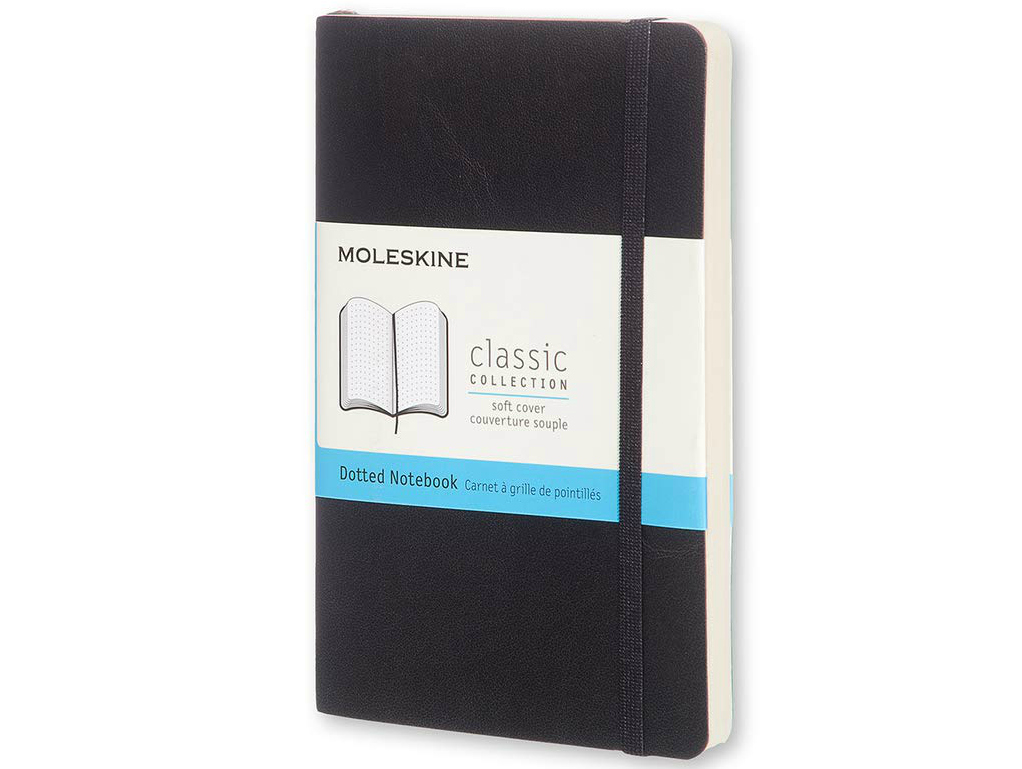 A great networking tip is to jot down where and when you meet someone and a little something to help you remember them. So having a notebook on-hand is definitely a plus when it comes to making connections.
Something small and unobtrusive like this pocket-sized Moleskine Classic Soft Cover Notebook is perfect because it's small enough to fit into a small clutch but has more than enough space to keep all of your brilliant festival-related ideas and new contact numbers!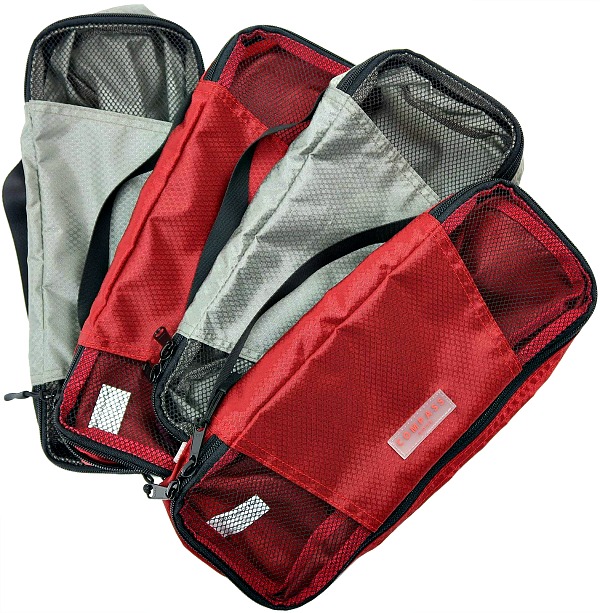 How To Pack For Your Trip
Once you've chosen all your essentials for your trip to Cannes Film Festival, use packing cubes and other luggage organizers to organize and compress your clothing tightly to make the most of less space.
There are a variety of packing organizers ranging from compression sacks to packing cubes to ziplock bags. Personally, we like using these packing cubes and our readers agree. They've helped millions of our readers travel carryon only!
Watch the packing tutorial on Youtube!
We put together a five-part YouTube series showing you the different methods to use packing cubes. If you use this specific packing strategy, they can also compress your belongings. This is the secret to traveling carryon only!
Buy Compass Rose Packing Cubes here!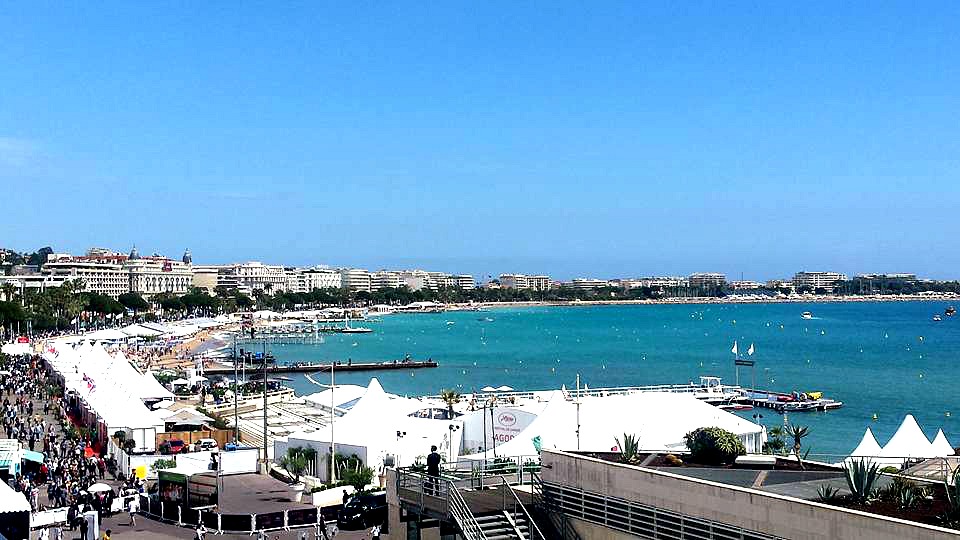 How to Get Around Cannes Film Festival
Make sure to download the Uber app as it's used in Cannes. It can come in handy for villa parties in the mountains or if you need to travel a little bit outside the town.
There's also Ubercopter, which is just like the Uber rideshare app but with helicopters! You can see the helicopters on the map and book instantly. You can get from Nice airport to the Croisette in Cannes in ten minutes—voilà!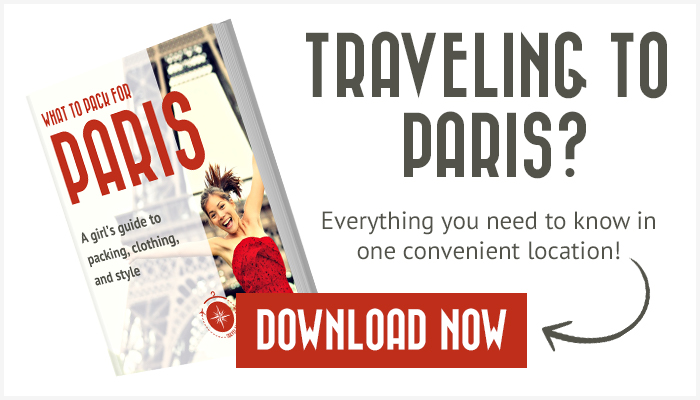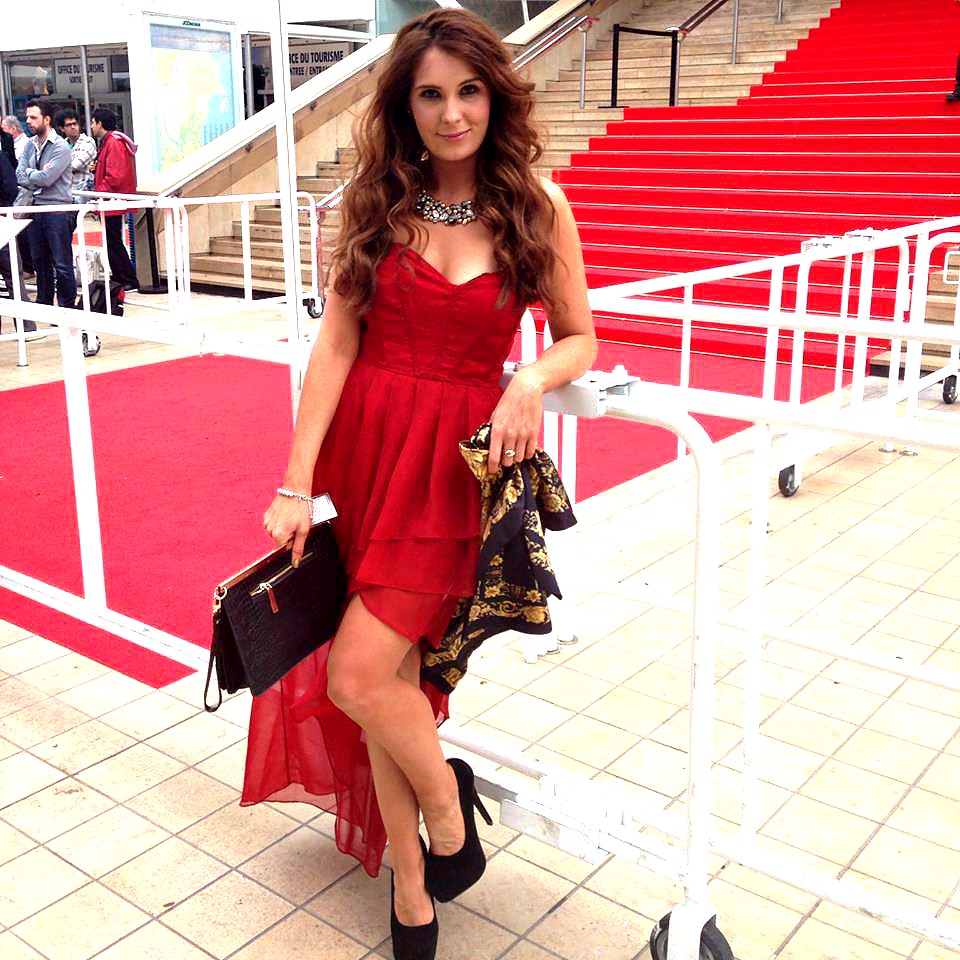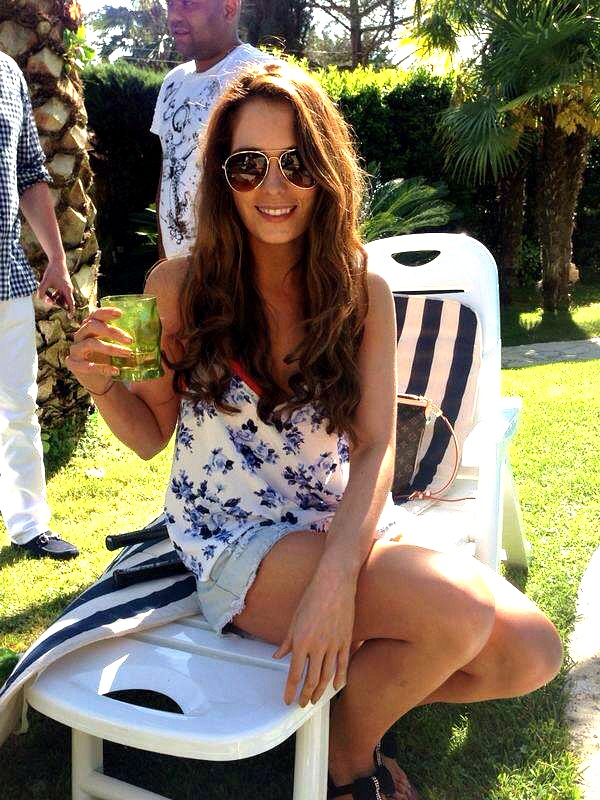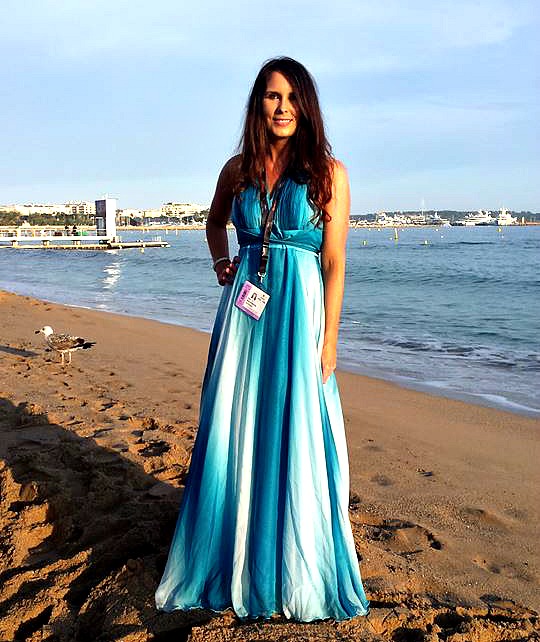 ---
Most importantly, bring your Cannes-Do attitude! Bon Voyage!
What are your tips on what to wear to Cannes Film Festival? Share your tips below!
---
For more Europe packing lists, please read:
Suggested travel resources:
---
LIKED THIS POST? PIN THIS PIC TO SAVE IT!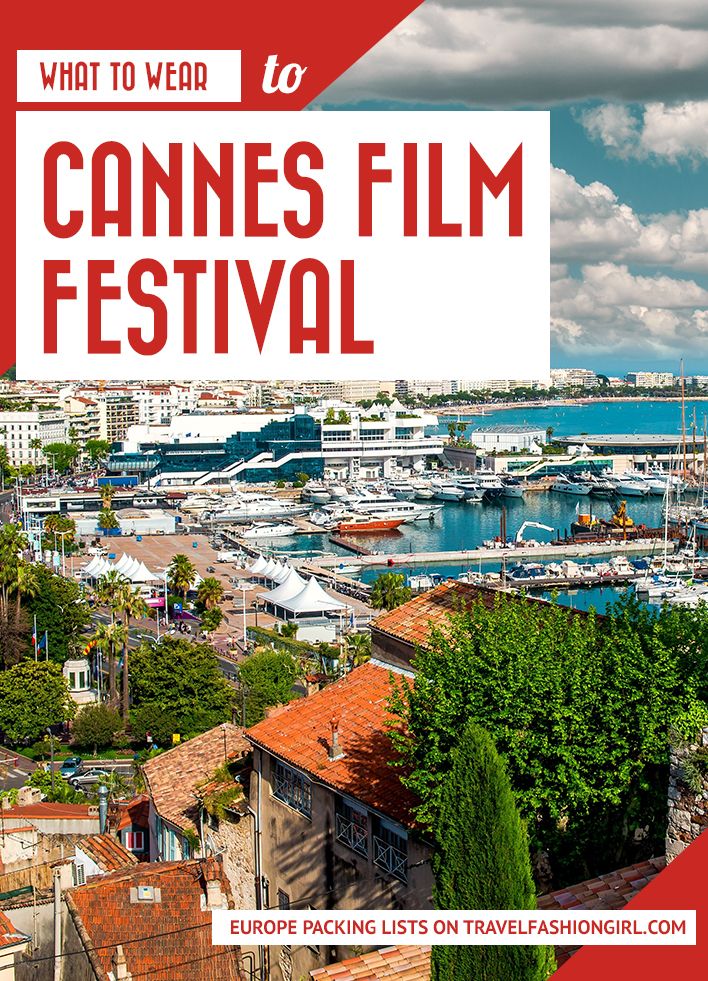 ---
I hope you liked this post on what to wear to Cannes Film Festival l. Please share it with your friends on Facebook, Twitter, or Pinterest. Thanks for reading!
Author Bio: Dani Masterson is an Irish actor who loves to travel and has a serious passion for fashion. Dani has been to over 100 cities & countries around the world and lived in Dublin, London, and Dubai. Her work and thrill for adventure drives her to intriguing destinations! Follow her on her blog at Dani Masterson and IMDB.
---