Support TFG by using the links in our articles to shop. We receive a small commission (at no extra cost to you) so we can continue to create helpful free content. Thank you, we appreciate it!
At this time of the year, most people who live in cold climates are hoping to escape the winter and seek out warm beach destinations. It's a migration in which I am not familiar. My South Louisiana winters are mild/chilly at best and warm/humid at worst. Instead of yearning for warmer weather, I crave a lovely snow filled winter experience.
This season I decided to have a proper winter holiday, and headed to Quebec, Canada. Packing for a winter vacation can be foreign and confusing if you aren't used to the cold, so here's a little guide for what to wear in Montreal in winter.
---
What to Wear in Montreal in Winter
Written By: Niki Landry
---
Layering is the key to packing for most destinations. This couldn't be more true then when going to a cold location. Weather is unpredictable, restaurants and shops tend to turn up the heat, and you need to be prepared to add or remove clothing as necessary.
Keep your layers, from your travel capsule wardrobe, light and warm. You don't want to overload your luggage or body with heavy burdensome clothing. Sometimes it's impossible to avoid the marshmallow man look, but at least you will be warm. Stick to synthetic materials for your base layers, and look for waterproof outerwear.
Read this post for cold weather layering tips!
Pom Pom Hat | Ear Warmer | Infinity Scarf
Head
When you're planning what to wear in Montreal in winter, keep in mind that we lose a lot of heat from our heads and it's important to keep it protected. Warm hats, knit beanies, and a hood go a long way in keeping you warm.
Guard your ears from the wind by wearing hats that pull down over your ears, or wear a pair of earmuffs or warmers. Wearing earbuds while walking around outside can even help to keep the whipping wind at bay.
In addition to gear for your head and ears, bring along a thick scarf to help protect your face. The cold weather and heated dry interiors can also wreak havoc on your skin.
Bring strong facial moisturizers and a good lip balm. Don't fear if you forget any of these items, they can be easily found throughout the city.
Read these winter skin care tips for travelers!
Hands
Your extremities tend to become colder faster than other parts of your body. Warm lined gloves or mittens are a must, and essential for impromptu snowball fights. Just to make your life easier, look for a pair that has tips to work with your phone's touchscreen. Removing your gloves every time you look up directions is a hassle and will leave you with chilly hands.
Hand warmers are another addition that can help combat the cold. They are relatively small and easy to pack, and you will be glad you remembered to bring them along. I kept a pair in my pockets and would reach in when my hands became cold.
Also, throw a moisturizing hand lotion into your purse to soothe dry cracked hands.
You can still travel light in the winter by using packing cubes to compress your clothing as shown in this video!
Fur-Trimmed Hood | Fleece Lined Legging
Body
Fleece lined leggings or thermal underwear layered under your pants or jeans will keep your bottom warm. Look for a water and wind resistant coat that zips up instead of buttons. The longer the coat the better, and opt for a hood if available. Synthetic insulated jackets are the best option to top off your winter attire.
TFG readers LOVE these fleece lined leggings!
Boots
One of the biggest things to keep in mind when planning what to wear in Montreal in winter is that the city streets quickly become slippery from melting snow and rain. Bring shoes with traction to avoid slipping, sliding, and falling.
Look for waterproof, insulated, high top boots to combat the cold slush. Make sure your boots are well broken in, and can accommodate thick socks. Also look for lighter boots, it is hard work trudging through snow and my calves were sore by the end of the day.
Check out our latest round-up of the best waterproof boots this season!
After you have piled on the layers to keep your outside protected, consider the inside. To avoid becoming sick during cold and flu season follow a few common sense rules.
Wash your hands, stay hydrated, and bring along some vitamin infused drinks and soothing tea. I also like to keep nasal spray and throat lozenges in my bag for the dry air in hotel rooms.
---
Winter vacations to very cold destinations don't have to be miserable. If you are well prepared you can enjoy all the city has to offer, and experience a rewarding vacation despite the weather.
What are your tips on what to wear in Montreal in winter? Share in the comments below!
---
 For more North America packing list, please read:
---
LIKED THIS POST? PIN THIS PIC TO SAVE IT! 
---
Hope you liked this post on what to wear in Montreal in winter. Please share with your friends on Facebook, Twitter and Pinterest. Thanks for reading!
---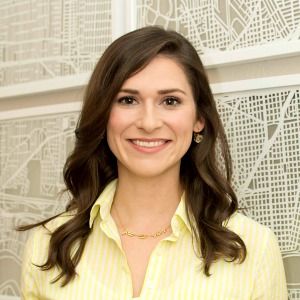 Author Bio: Niki is an interior designer and artist from Louisiana. In addition to her design work, she writes for local and online publications sharing her experiences and passion for travel. Niki is currently adding stamps to her passport while building her design practice, Niki Landry Designs.
---