Support TFG by using the links in our articles to shop. We receive a small commission (at no extra cost to you) so we can continue to create helpful free content. As an Amazon Associate, we earn from qualifying purchases made on Amazon in addition to other retailers featured on the blog. Thank you, we appreciate your support!
Wondering what to wear in Iceland in the summer? Find out how to be prepared for the unpredictable weather and the incredible activities!
---
What to Wear in Iceland: Summer 
Written By: Niki Landry
---
During the summer, I spent an incredible few weeks traveling and trekking around Iceland. It's a tricky country to pack for because Iceland seems to have unique weather quirks, and they are mostly impossible to predict.
Always, always, always, research the weather before your trip to Iceland. Once you've checked the weather forecast, you can focus on creating a travel capsule wardrobe for your trip.
I was happy with the clothing and wardrobe I brought, but I did learn a few things along the way. Keep reading for my wardrobe, planning, and packing tips and learn what to wear in Iceland in summer.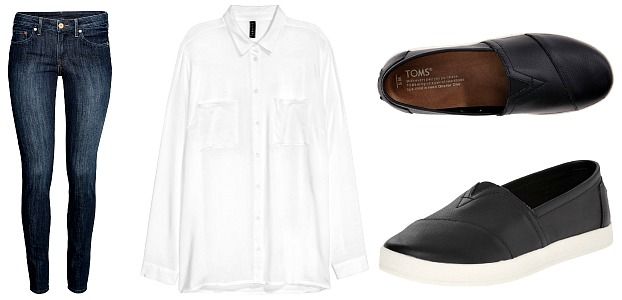 Jeans | Button Down Shirt | Sneaker
City
The vast majority of travelers who visit Iceland pass through the capital city of Reykjavik. It makes a great base for exploring the rest of Iceland, and it is worth a few days visit. Since tourists outnumber residents in the summer, you will see a ton of people walking around in hiking gear.
As you consider what to wear in Iceland, keep in mind that locals in Reykjavik dress casually but smart. While technical gear is acceptable and very common in bars and restaurants, bring a couple of pieces that can be worn in the evening or when spending some time in the city.
I went the jeans, sneakers, and button-down shirt approach. I knew my hiking shoes and pants would be getting a ton of wear, and I just wanted to look a little bit more stylish on my few days in the city.
Don't forget to pack a bathing suit for the stunning blue lagoon! These one-piece swimsuits are currently trending!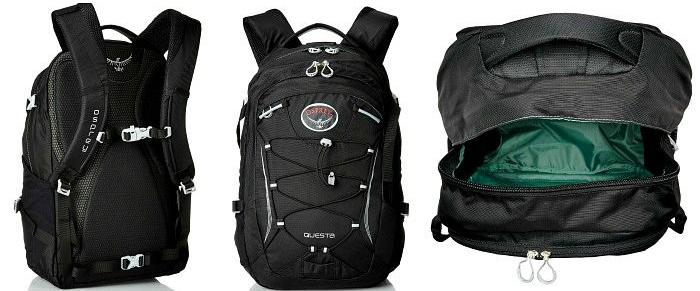 Daypack
I brought the same items with me in my daypack every day, and they always came in handy. Use a packing cube in your bag to keep your belongings organized. The weather changes so quickly, and I was constantly pulling layers on and off.
I carried my sunscreen, lip balm, water bottle, camera, scarf, raincoat, gloves, and hat. I also always kept a hairbrush in my daypack to detangle the mess created by the strong winds. Water is super clean and free everywhere so carry a refillable bottle with you.
Find out the best day pack for travel!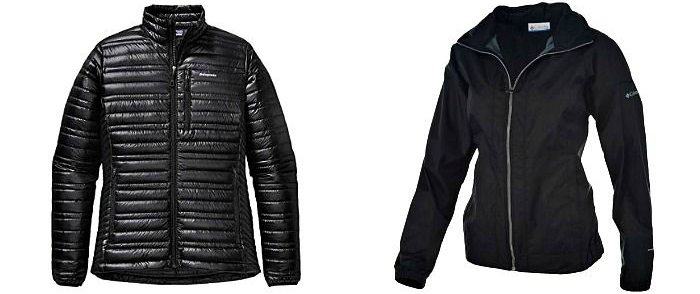 Ultralight Down Jacket | Switchback II Jacket
National Parks
When planning what to wear in Iceland, these are the best items for outdoor activities: performance leggings, layered tops, fleece, and hiking shoes. They're usually the uniform of choice when traveling outside the city.
Depending on how strenuous the activity, alter your wardrobe accordingly. In addition to the fleece, I brought a light, insulated jacket and my raincoat. These shifted from my body to my daypack throughout the day.
For a complete packing list for an overnight trek, check out this post on Trekking Iceland.

Garmin GPS with City Navigator Europe Map
Driving
Renting a car is the best way to truly see the most that Iceland has to offer. If you already own a GPS you can bring it along instead of renting one. Mine is loaded with all of the European maps.
Also consider picking up groceries the day you head out from Reykjavik. I packed my stainless steel spork and Ziploc bags to assist in packing lunches for the day.

Bedding
Check to ensure your lodging provides bedding before you leave. It's common for hostels and guesthouses to charge extra for bedding, and it may be smart to bring along a sleeping bag or liner. I packed a lightweight liner and used it during my trek.
Find out why we love to use sleeping bag liners as travel sheets!

Laundry
On most of my longer trips, I wash my clothes as I go. Usually, I hand wash the small stuff and bring everything to get laundered mid-trip. I assumed Iceland would be no different.
What I failed to remember is that I would be moving from place to place every day, with little time to wait for my clothes to be laundered. It also took a long time for clothing to dry due to the weather, so hand washing my large items was not an option.
I ended up having enough clothes to make it through the trip, but keep this in mind if you have a similar itinerary.
Read why re-wearing clothes is the secret for many smart packers!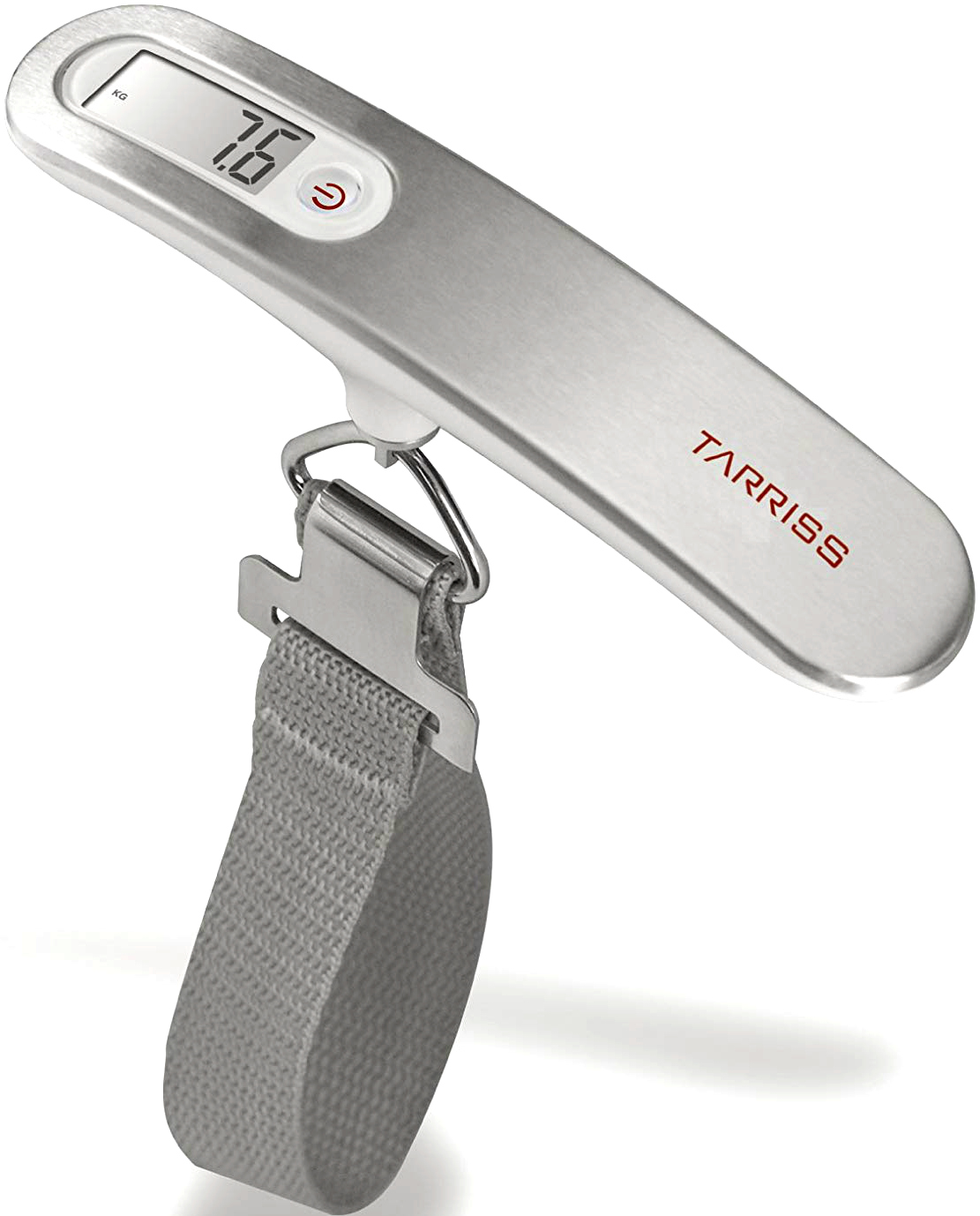 Tarriss Jetsetter Digital Luggage Scale
Budget Airlines
Many people who visit Iceland are taking advantage of affordable flights offered by the budget airline WOW Air. While the tickets are cheap, the baggage fees are not, so make sure you know the baggage allowances before you fly.
Prepack everything a few days ahead of time and weigh your bags. If you need to check a bag, save some money by paying the bag fees prior to heading to the airport.
Learn more about how to pack carryon only under 7kg!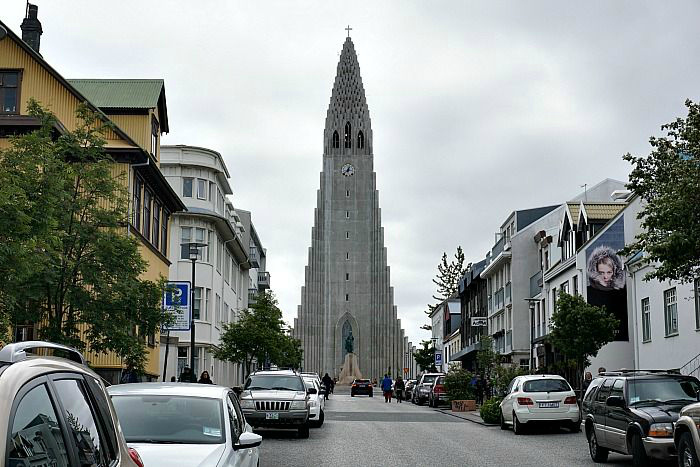 ---
What are your tips on what to wear in Iceland during the summer? Share in the comments!
---
For more Europe packing lists, please read:
Suggested travel resources:
---
LIKED THIS POST? PIN THIS PIC TO SAVE IT!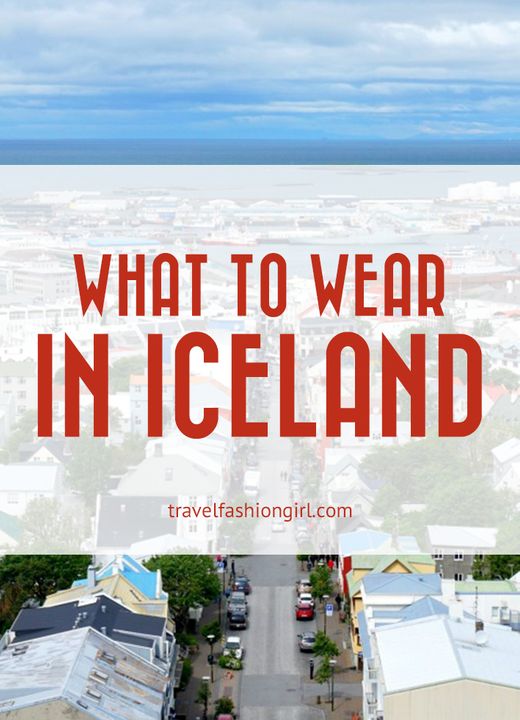 ---
We hope you liked this post on what to wear in Iceland. Please share with your friends on Facebook, Twitter, and Pinterest. Thanks for reading!
---
Author Bio: Niki is an interior designer and artist from Louisiana. In addition to her design work, she writes for local and online publications sharing her experiences and passion for travel. Niki is currently adding stamps to her passport while building her design practice, Niki Landry Designs.
---