Support TFG by using the links in our articles to shop. We receive a small commission (at no extra cost to you) so we can continue to create helpful free content. As an Amazon Associate, we earn from qualifying purchases made on Amazon in addition to other retailers featured on the blog. Thank you, we appreciate your support!
The Florida Keys is a popular destination getaway that boasts of crystal clear, blue waters and secluded beaches. It is a favorite location for Spring Break, romantic vacations, destination weddings, and other special events.
Wondering what to wear on your Florida Keys vacation? Check out our carry-on size packing list!
---
Packing List for a Florida Keys Vacation
---
Table Of Contents
The fact that it is just a 113 mile drive from the mainland Florida makes it an easy escape from the busy city life into a quiet, serene place where you can get in touch with the beauty of nature.
Because of its all-year round tropical climate, this is also the best place to escape the cold, drafty winter season so Florida Keys villa rentals and hotels can get booked up quickly.
Most of the happenings in Florida Keys have one similar feature, the casual dress code. When vacationing in the Keys, you can enjoy the casual and laid back atmosphere which the residents are known for.
No need to fuss about your clothes in your travel capsule wardrobe, because when packing for the Florida Keys, anything goes.
Blouse | Tank | Tee | Top | Dress 1 | Dress 2 | Shorts 1 | Jeans | Cardigan | Sweater | Shorts 2 | Skirt | Flats | Pumps | Swimsuit | Bag
10 Piece Florida Keys Packing List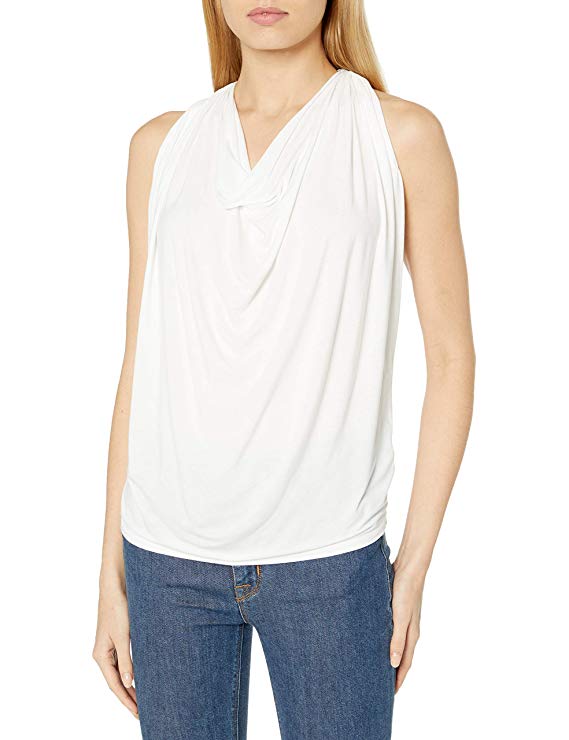 Michael Stars Jersey Lycra Draped Halter
4 Tops
Arm yourself with playful tops that you can wear interchangeably. Add some spice to your outfit with a spunky denim sleeveless shirt or liven it up with a colorful beach sleeve.
Of course, having neutral tops are a must; an oversized shirt gives you both comfort and style when paired with the right bottoms. Also, don't forget to show off your waist with a nice cropped top as beach wear.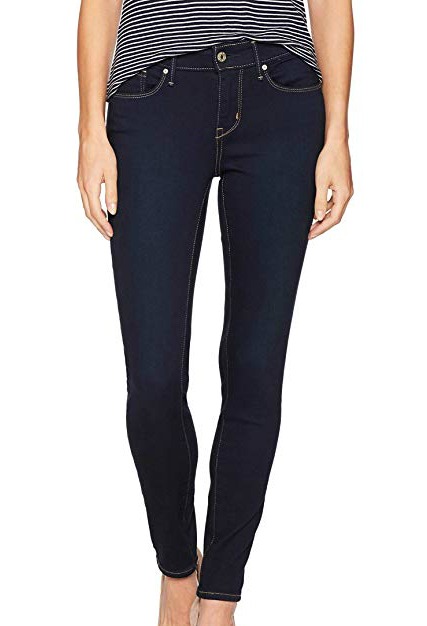 Signature by Levi Strauss & Co. Gold Label Modern-Skinny Jean
1 Pants
Jeans are very versatile, and you can wear them anywhere and never go out of style. Pair them up with classy tops for a more sophisticated look.
These are our favorite travel pants for women. You can wear them out for nice dinners while also using them for outdoor activities should the opportunity arise.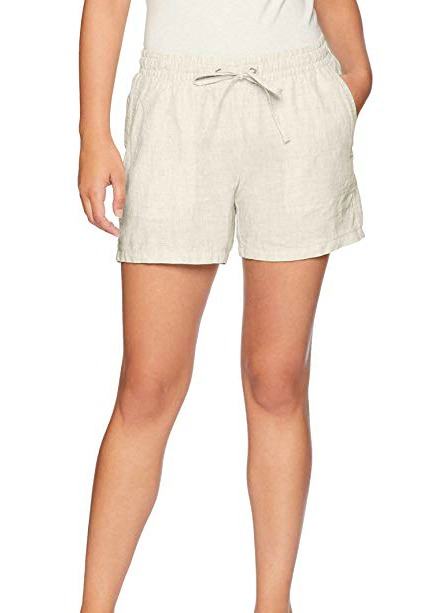 Amazon Essentials 5″ Drawstring Linen Short
2 Shorts
Going to the beach is the right time to show off those gams, and you can only do so with the right pair of shorts. These can be beach shorts, hot pants, a mini skirt, etc – the style choice is yours.
Pack in the micro beach shorts that you can use when going on swimming, but also take a good pair of faux or leather shorts which you can wear on a night out during your stay in the Keys. Go for a longer length or a skirt to meet your needs.
If you're a fitness buff, pack a pair of workout shorts that can double up as beach wear.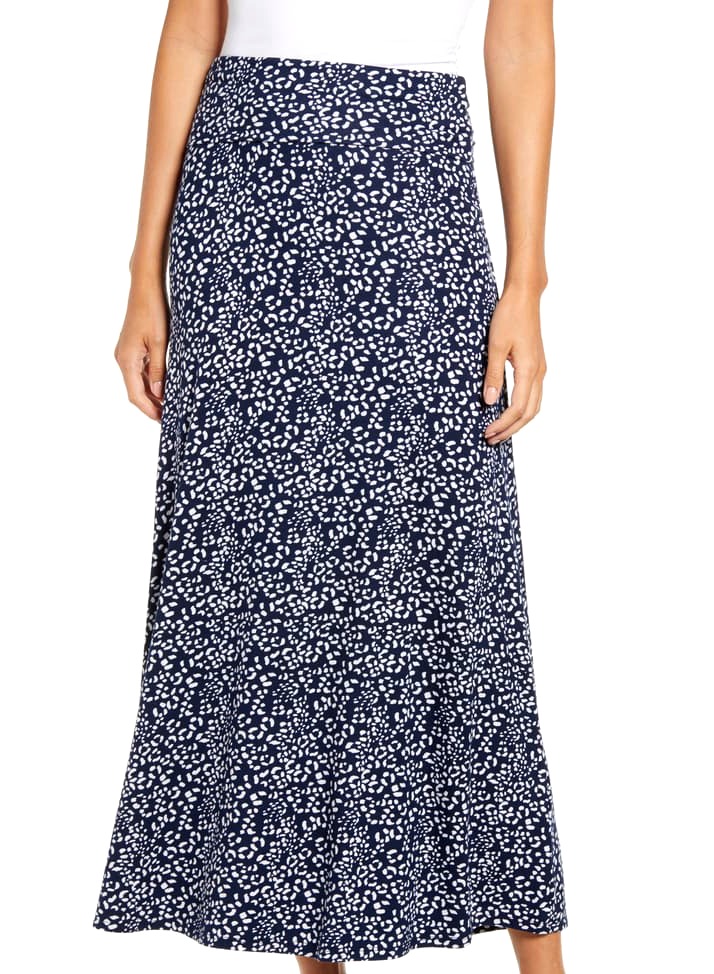 Loveappella Roll Top Print Maxi Skirt
1 Maxi Skirt
Maxi skirts or dresses are perfect for the beach. Stroll around and walk on the sandy shore with a stylish skirt and feel the wind and the sun with bliss.
Because of the Keys' humid weather, you can also keep yourself comfortable and fashionable at the same time.
If you're prone to a bit of thigh chafing when wearing skirts in humid conditions, you might want to take along some longer underwear, or anti-chafing products too.
To maximize your travel outfit options, choose one of these top 5 convertible travel dresses.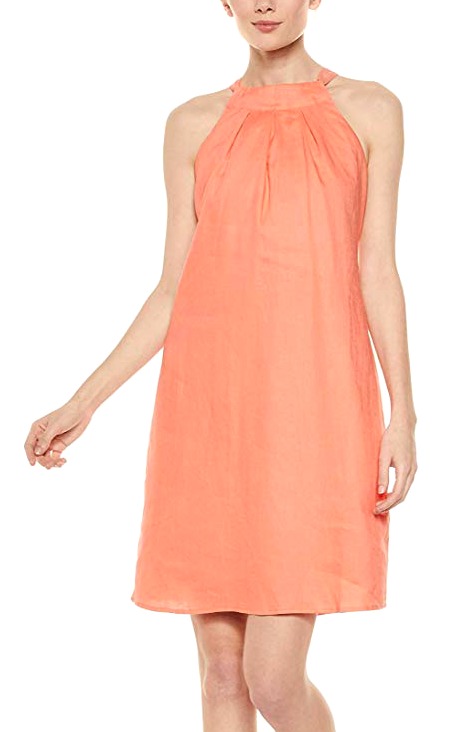 Amazon Brand Linen Halter Hawaiian Print Shift Dress
1 Dress
You will never know when a formal night-out comes in the Keys, with so many establishments for you to enjoy a dinner date with a loved one.
Go and get yourself prettified by taking with you a play dress, which you can turn into a nice formal wear by adding the right accessories.
I'm currently in love with this versatile dress from Modcloth. Also a great price at $39.99!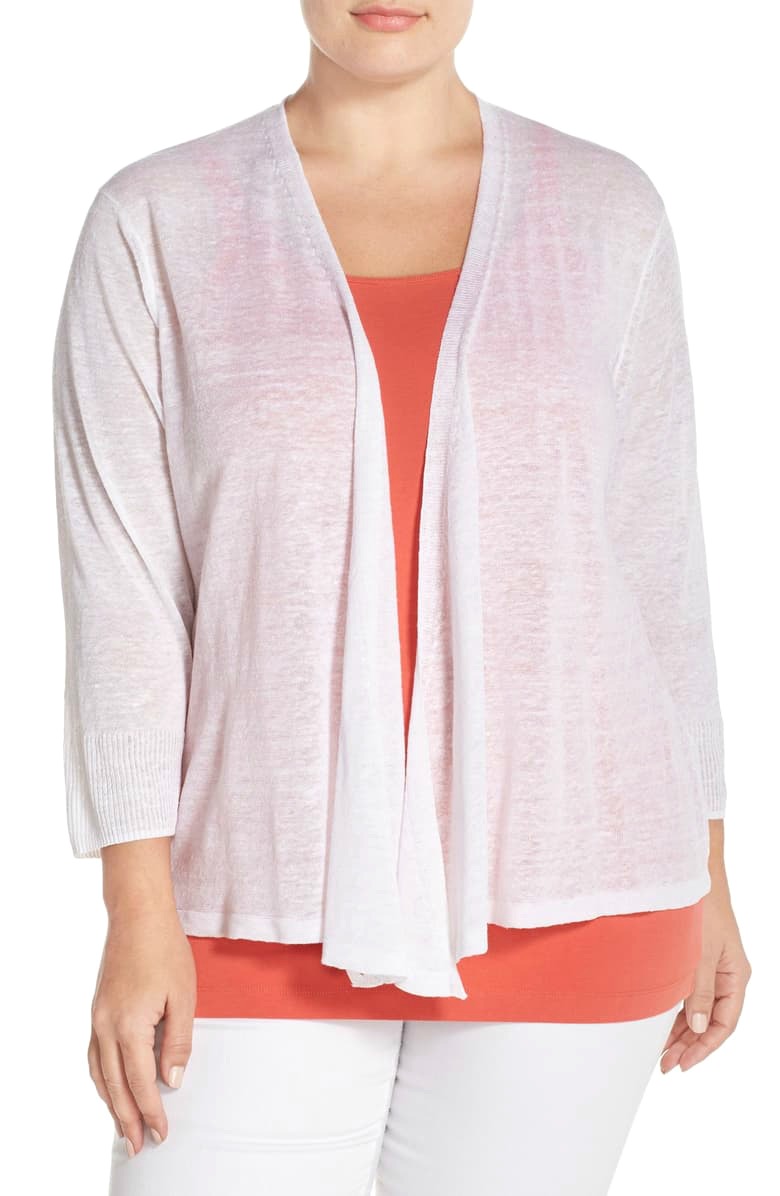 Nic + Zoe '4-Way' Three Quarter Sleeve Convertible Cardigan Plus Size
1 Cardigan / Blazer
One way to spice up your regular dress is by adding a nice outerwear. Grab a cardigan or a blazer and see how it can do wonders when paired even with the most basic looking dress.
This also works for the cooler nights in the Keys, so as not let the chills ruin your date.
The key to packing light is to use packing cubes to compress your clothing as shown in this video!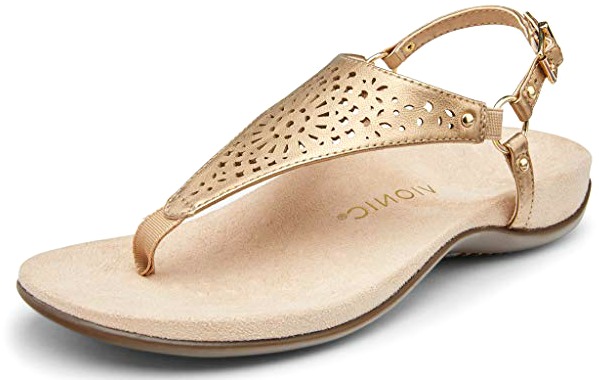 2 Shoes
Choose casual footwear, but don't forget to bring something more formal and stylish. Closed pumps in nude are the perfect thing accessory —you can wear it with any outfit.
Or much better, choose something printed, which livens up solid colored clothes and puts an oomph in your style. Of course, you should also have a comfortable pair of sandals you can use on your Florida Keys vacation.
Check out our favorite comfortable wedges and heels for travel.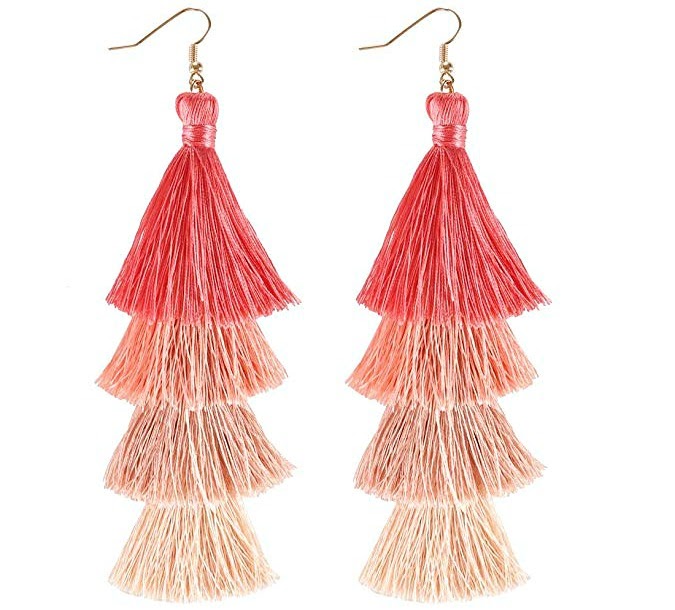 Accessories
Accessories can transform any outfit and can turn a beach casual look into something more fancy.
Sunglasses are obviously a staple for sunny days, along with a floppy sun hat are essential for a beachy look.
Add a set of statement earrings to a simple outfit, and take it from day to night.
Think about how you style your hair too.  Braids or a bun are great for the beach, for keeping cool. In the evenings change to a sleek up-do or style your hair differently to upgrade your look.
The makeup you wear has an effect on your image, and always remember – a slick of lipstick dresses up any style!
Check out our post for the best summer accessories to upgrade your look.
Travel Outfits for Your Florida Keys Vacation
Arrival
Comfy Jeans + Shirt + Sandals
Beach
Shorts + Top + Hat + Sandals
Sightseeing
Maxi Skirt + Top + Trendy Cap + Sandals
Dinner
Dress + Cardigan + Pumps + Bag
Nightlife
Top + Shorts + Pumps + Bag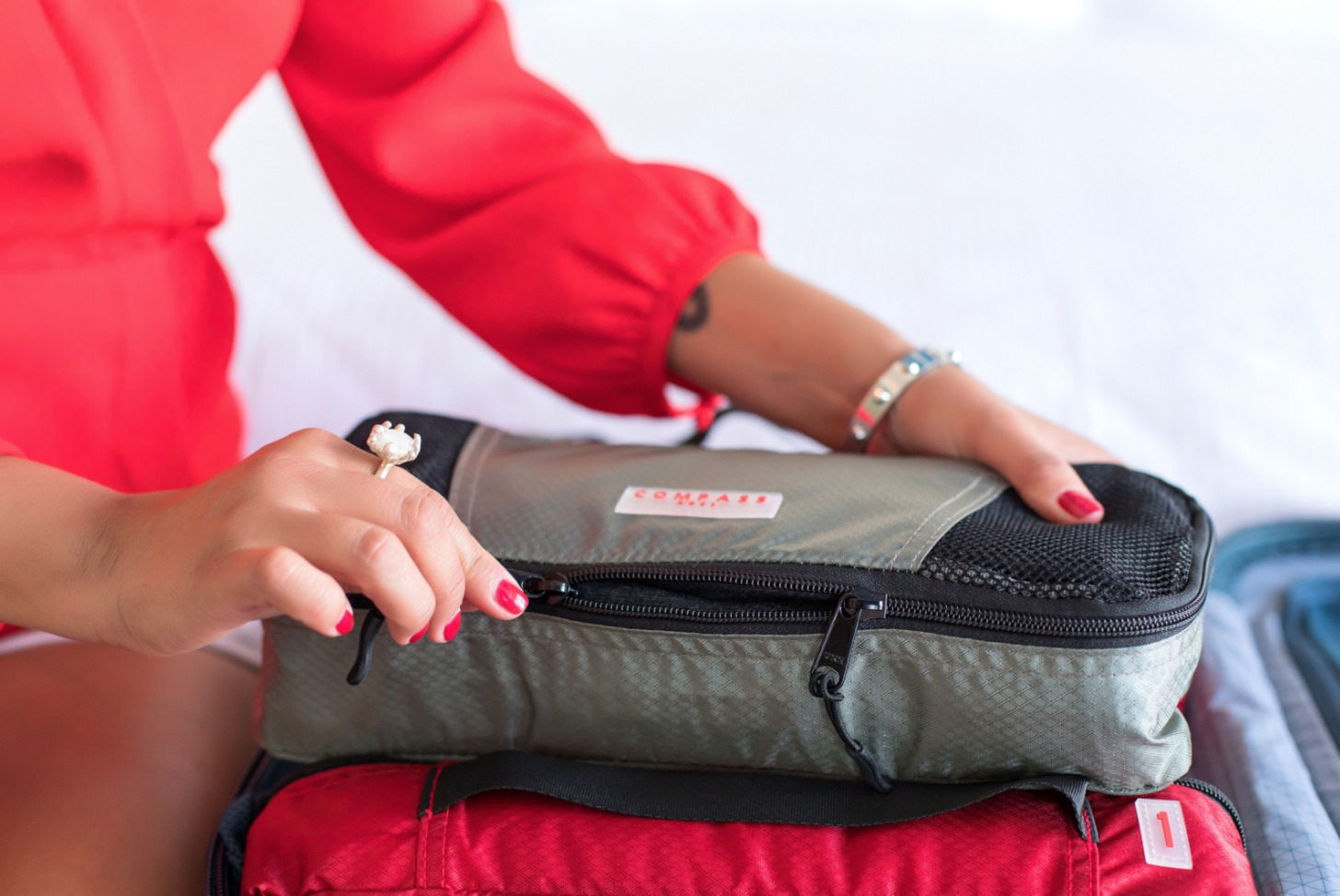 How to Pack for Your Florida Keys Vacation
Packing cubes can help organize all the clothes you have in mind for your Florida trip. We designed our own brand of slim packing cubes, with a unique color and numbering system, so it's easy to remember where you've packed everything. The video below shows you how! 
Learn our hacks with packing cubes in the video above!
We also put together a five-part YouTube series showing the different methods to use packing cubes for travel. If you use this specific packing strategy, packing cubes can also compress your belongings. This is the secret to traveling carry-on only!
---
When planning your final packing list for vacation, remember to cater your packing choices to what fits your needs. If you plan on wining and dining, bring a cocktail dress. If your idea of fun is in the sun, add a kaftan instead of the extra shorts. Happy travels!
What are your must haves for a Florida keys vacation? Share in the comments below!
---
For more North America packing lists, please read:
Suggested travel resources:
---
LIKED THIS POST? PIN THIS PIC TO SAVE IT!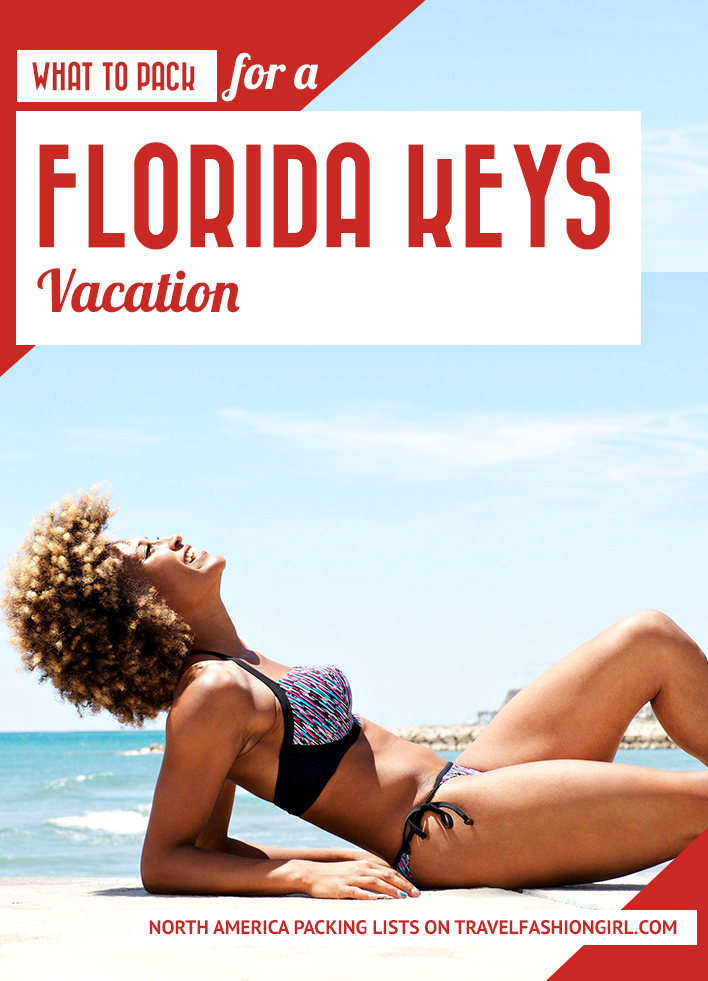 ---
I hope you've enjoyed this post on what to pack for a Florida Keys vacation. Please share it with your friends on Facebook, Twitter, or Pinterest.

Thanks for Reading!
---