Support TFG by using the links in our articles to shop. We receive a small commission (at no extra cost to you) so we can continue to create helpful free content. As an Amazon Associate, we earn from qualifying purchases made on Amazon in addition to other retailers featured on the blog. Thank you, we appreciate your support!
Looking for cute, light summer clothes for an upcoming beach escape? We've got just what you're looking for or should I say, Soul Escape has just what you're looking for. Take a look at some of their latest pieces!
---
Summer Clothes for a Beach Escape
---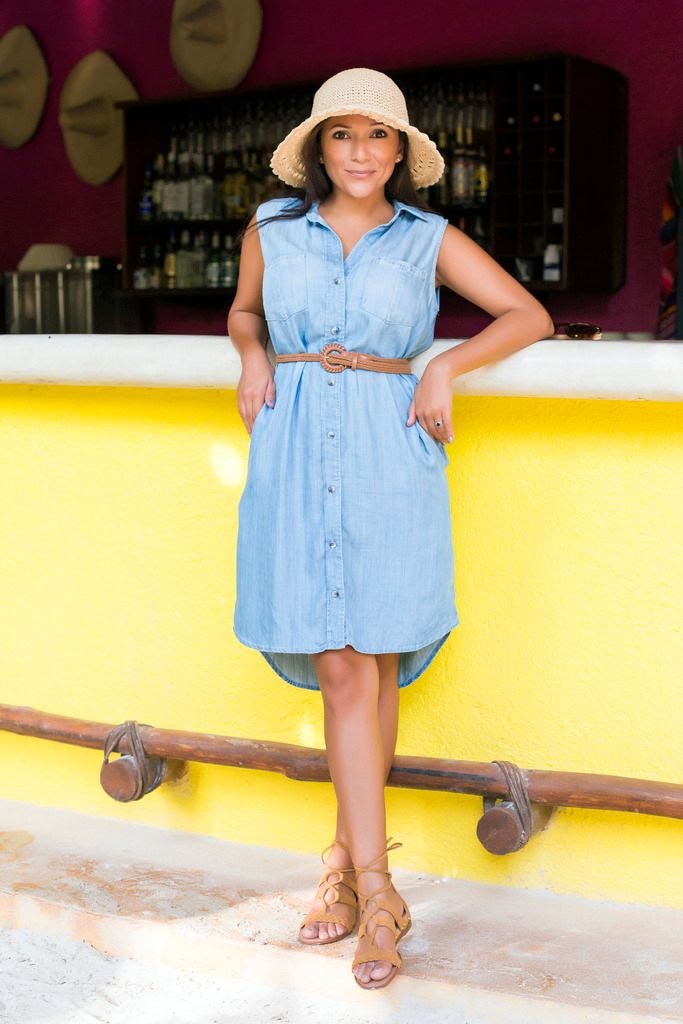 Discover Jean Classic Dress | Packable Sunhat | Lace-up Sandals
Chambray Shirt Dress
Chambray is in all the stores right now and we're loving it! Think of chambray as your "summer-weight denim". It has the benefits of a versatile denim piece in your travel wardrobe:
you can wear it repeatedly without washing
you can dress it up or down
it works in a variety of destinations
Unlike denim, chambray is quite thin as you can see in the featured style, the Discover Jean Classic Dress. It has the added benefit of taking up less space AND weight in your suitcase. Anything that helps us pack lighter is always better!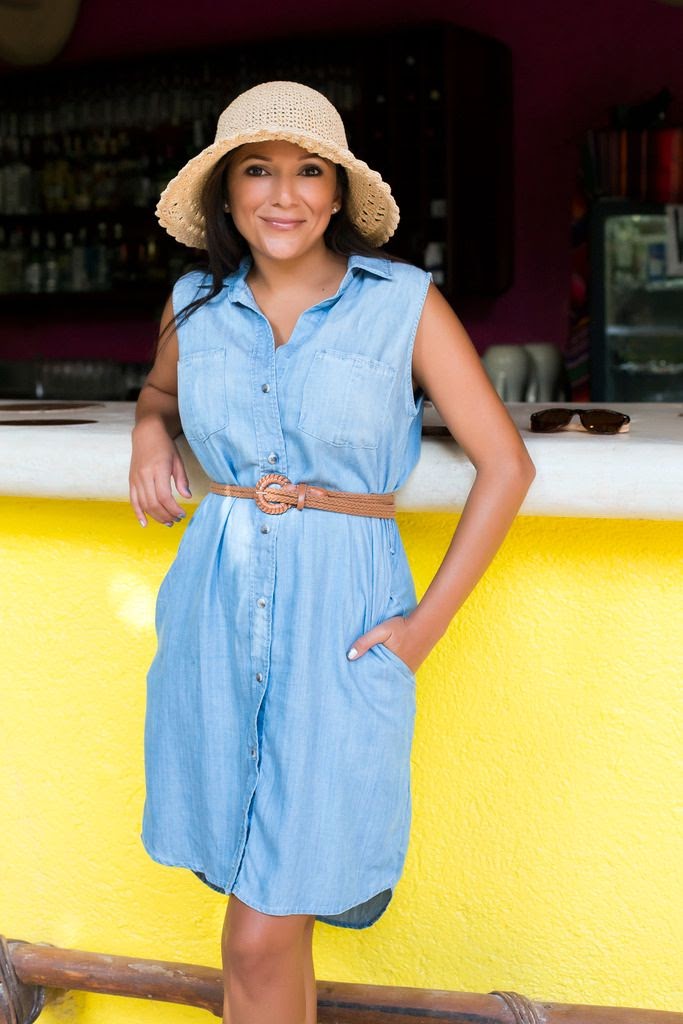 Chambray fabric is typically woven of natural cotton or linen fibers and sometimes offered with a small percentage of synthetic materials. I typically look for items with a blend of fibers for the best of both worlds.
Chambray is woven with both blue (in varying shades and sometimes gray/black) and white fibers, and the weave gives the garment a mottled effect that's perfect for layering onto casual outfits.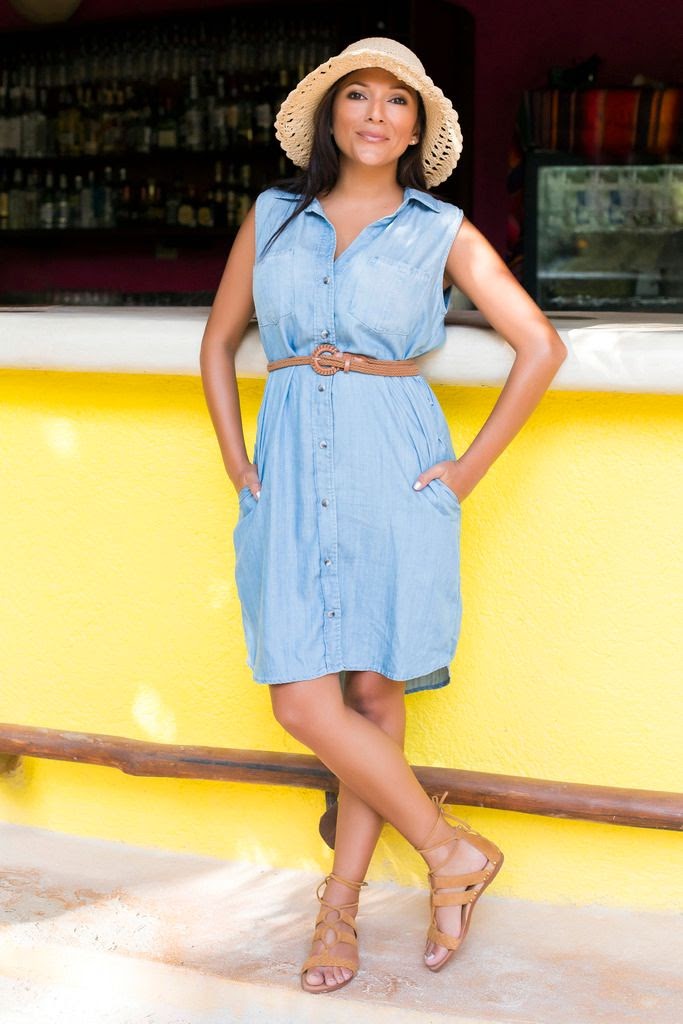 Some of the most versatile pieces are button down shirts and dresses. They're best fit for two types of trips: when you're traveling to warm or hot climates, or when you're traveling to different climates on the same trip. Chambray clothing  is easy to layer when the temperature drops (without adding unnecessary bulk)!
Travel Fashion Girl is always on the hunt for the pieces that give you the maximum options in one garment, and the Discover Jean Classic Dress seems to fit the bill. With a casual look reminiscent of denim, but lightweight and breathable, chambray is popular among travelers for its versatility and laid-back style.
Find out how to wear chambray clothing for travel and stock up on our favorite pieces!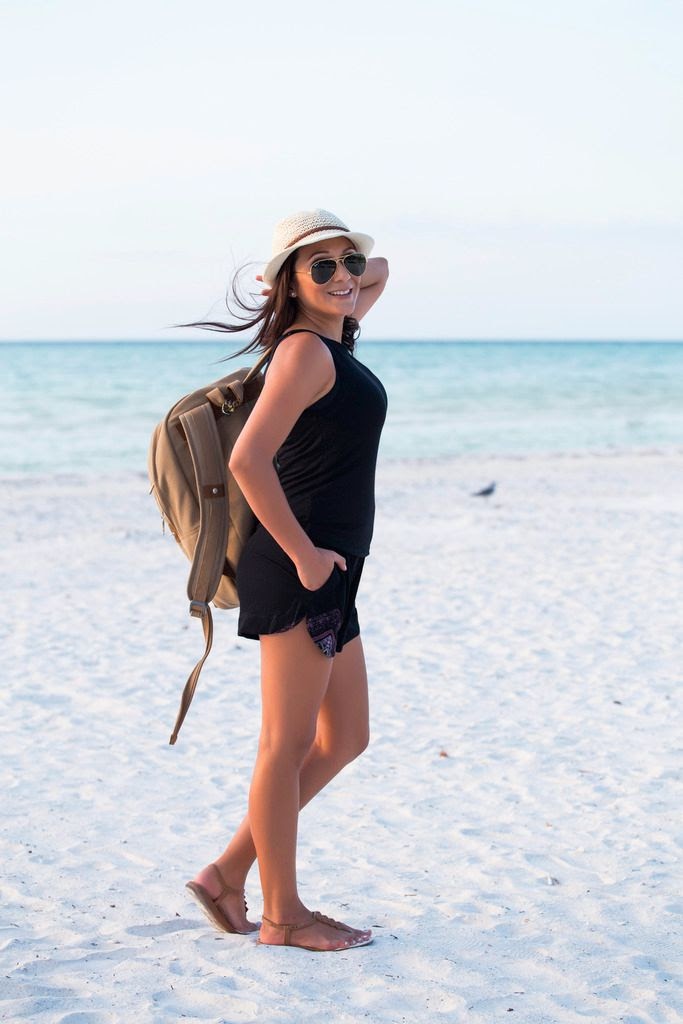 Summer Shorts | Cotton Tank | Anti-theft Backpack | Sandals
Summer Shorts
Looking for the perfect shorts to take to the beach? The Violet Diamond Shorts are perfect for beach and tropical destinations because they're rayon – one of the best (and my favorite) fabric for the heat.
Because rayon is extremely lightweight and breathable, it keeps you cool while taking up practically no space or weight in your suitcase. Pretty awesome!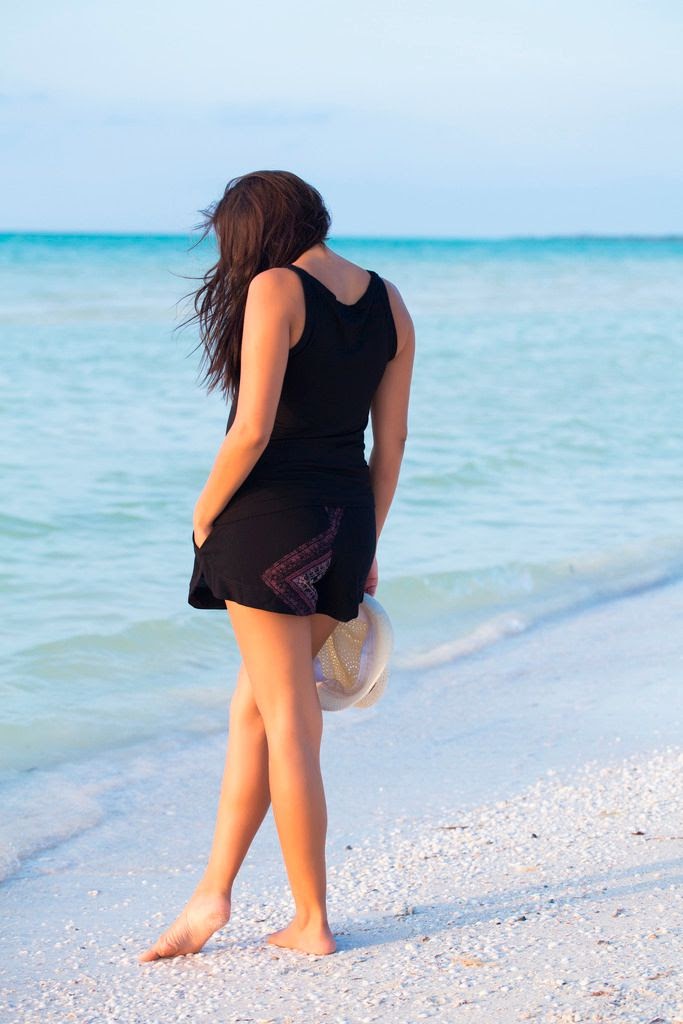 They're nice lounge inspired shorts that feel comfortable and breathable for a hot summer day. You can easily wear them to sleep in, too.
They have an intricate purple and grey pattern that's subtle and can be mix and matched with a grey, white, or even purple top for a brighter look. I'm wearing it with this Cotton Tank.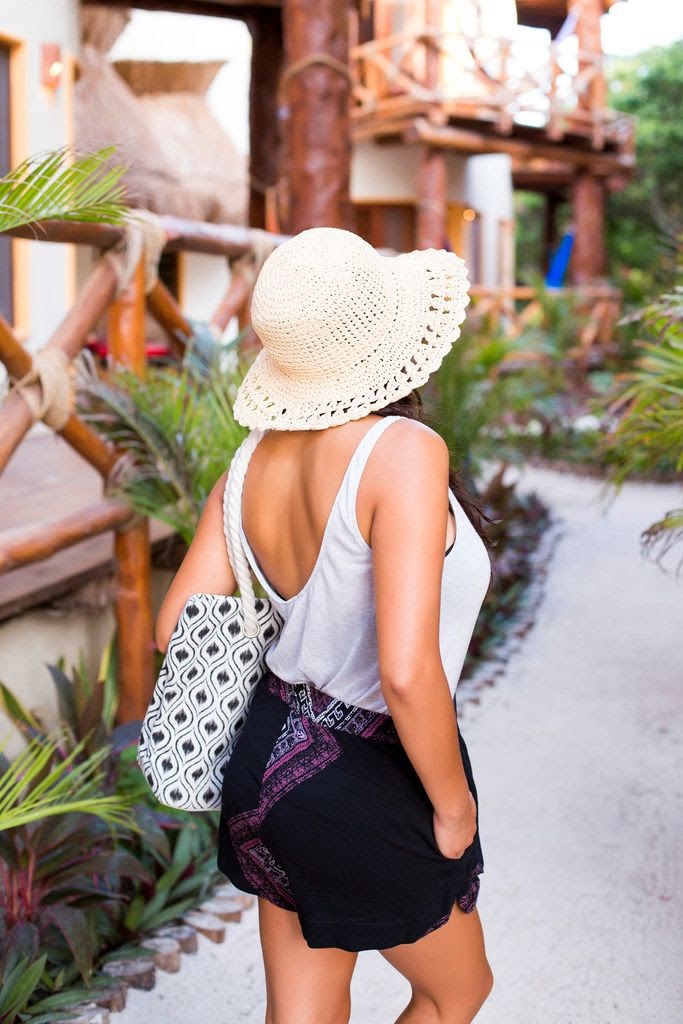 Violet Diamond Shorts | Beach Bag | Packable Hat | Grey Top
During my time living in Playa del Carmen I've realized that I much prefer wearing shorts to skirts so I'm now on the hunt for the most versatile items. I do like dressing up my shorts with heels!
I had two types of shorts on my shopping list this past month: weightless summer shorts and a light chambray pair to replace my heavier denim. So far so good! Soul Escape seems to have read my mind and started stocking exactly the type of shorts I was looking for!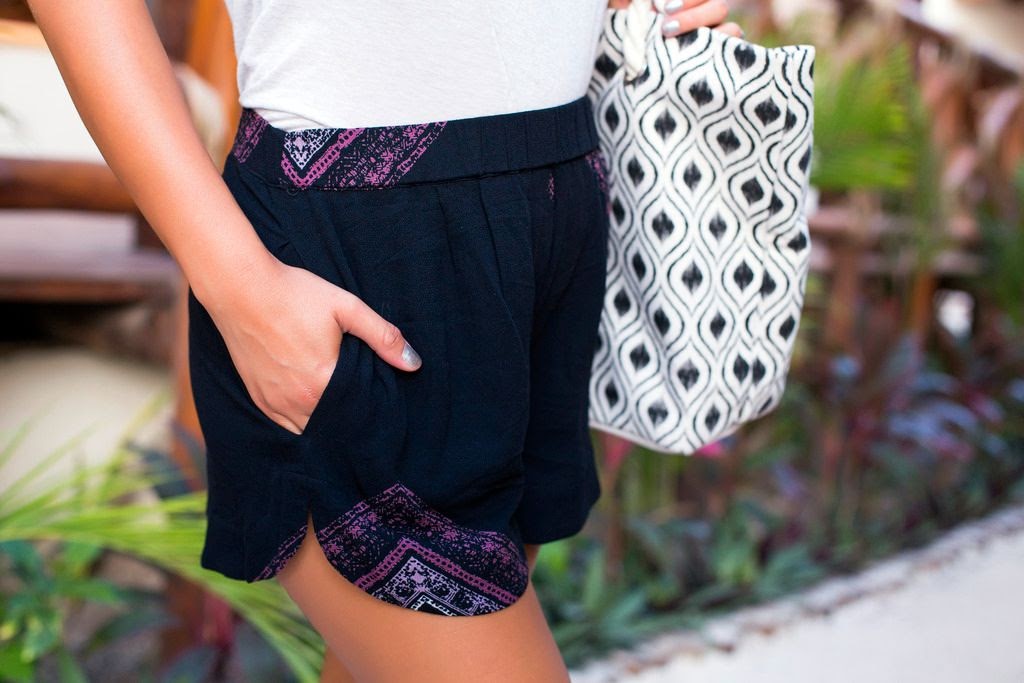 The Violet Diamond Shorts are so compact, I'd also recommend them for round the world travelers that want to be ready for various types of weather systems with minimal bulk. The sizing seems generous so if you're in between sizes, I'd size down.
An Italian fashion stylist in Rome explained to me her theory about shorts: if you have the legs, why not? So long as I can, I'll continue to wear one of my favorite pieces of clothing.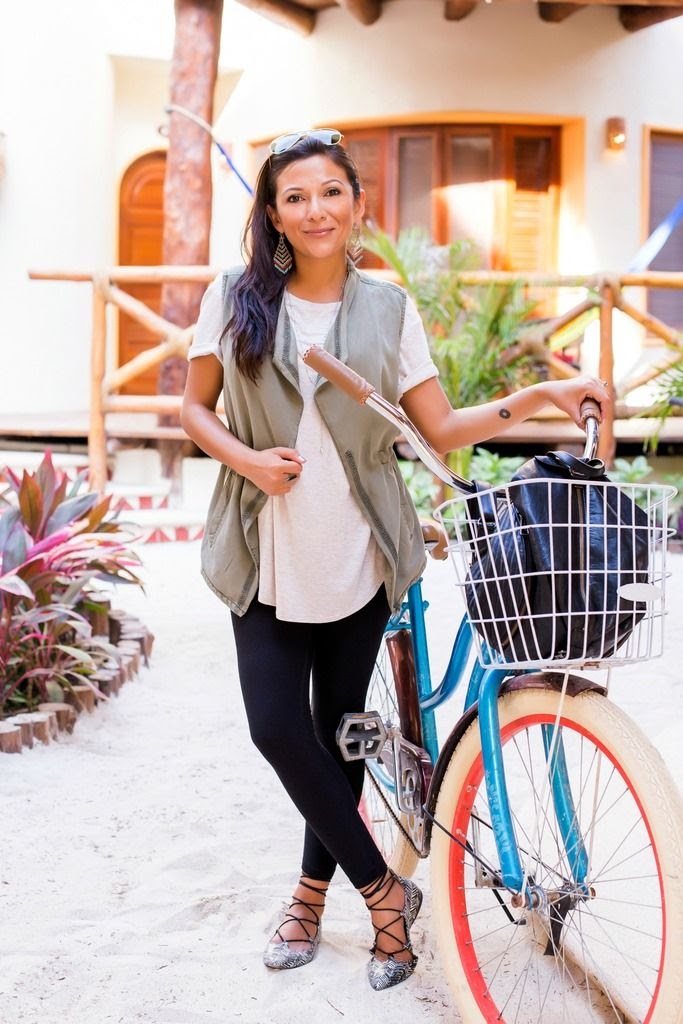 Joah Brown Tunic Tee | Zella Leggings | Flats | Vest (similar) | Backpack
Classic Tunic Tee
Every woman should have a classic tee in her travel wardrobe. This Joah Brown Tunic Tee ticks several "classic tee" requirements:
comfortable
lightweight
versatile
tunic-length (to cover all the right places)
I particularly like the coverage it offers and that it's a bit longer in the back as well. You can wear it loosely over leggings or tuck it into your jeans or a pretty skirt for a more polished look.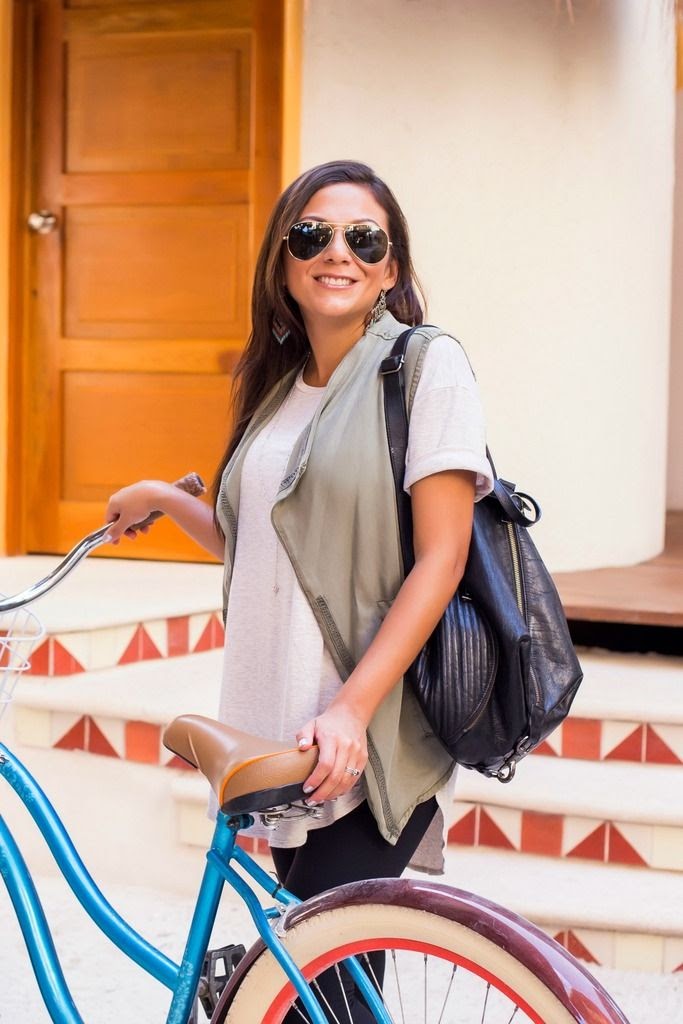 If you are looking for something classically comfortable with a twist of class, this luxury split tee has long short-sleeves and comes in the basic colors every girl needs in her closet. It's available in black and oatmeal – the perfect neutral colors to add to mix and match with your other belongings.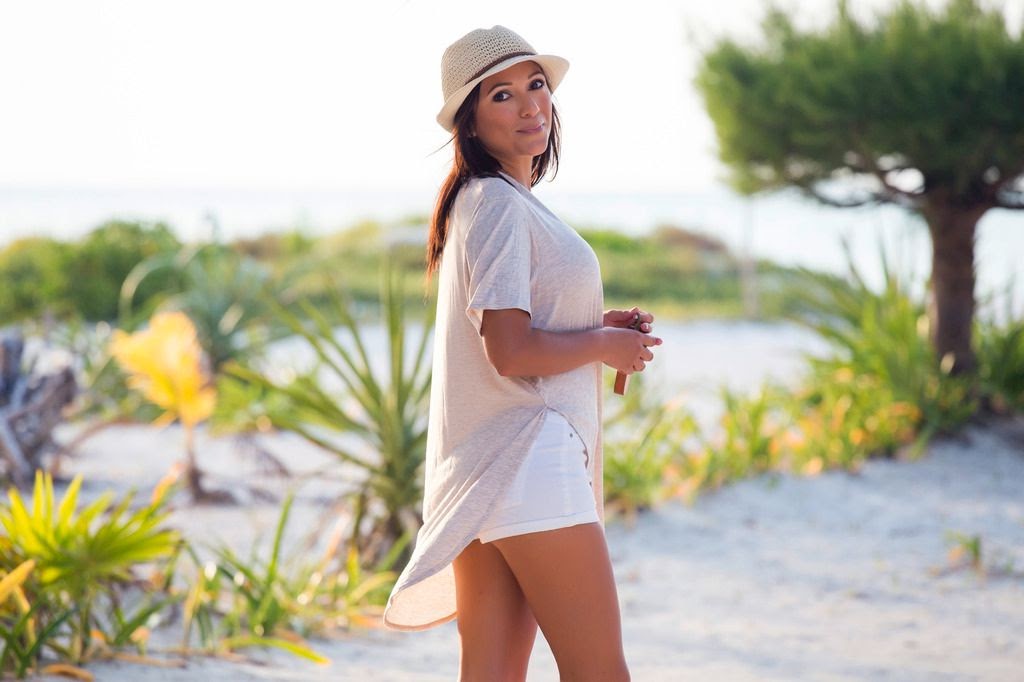 I particularly like this style because it can double-up as a beach cover-up. The oatmeal color is also nice to help you stay cool in hot weather since wearing black can absorb heat. However, for city travel, I'd vote for the black style every time!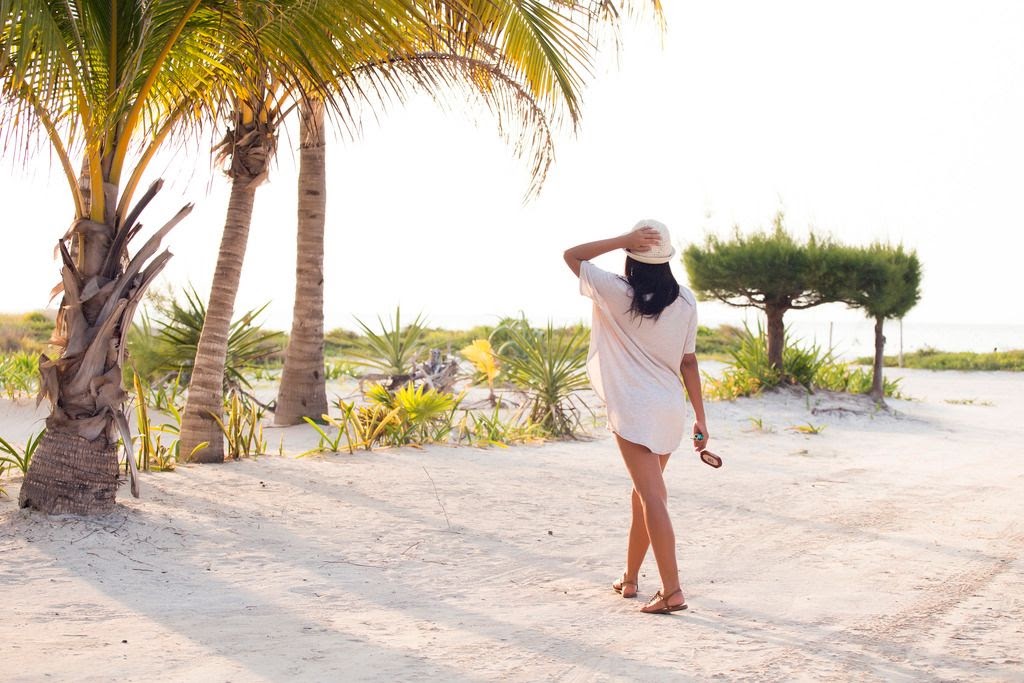 Made from a comfy modal blend, this top could easily be used as sleepwear, too. Breathable and comfortable – you can use this Tunic Tee in various ways.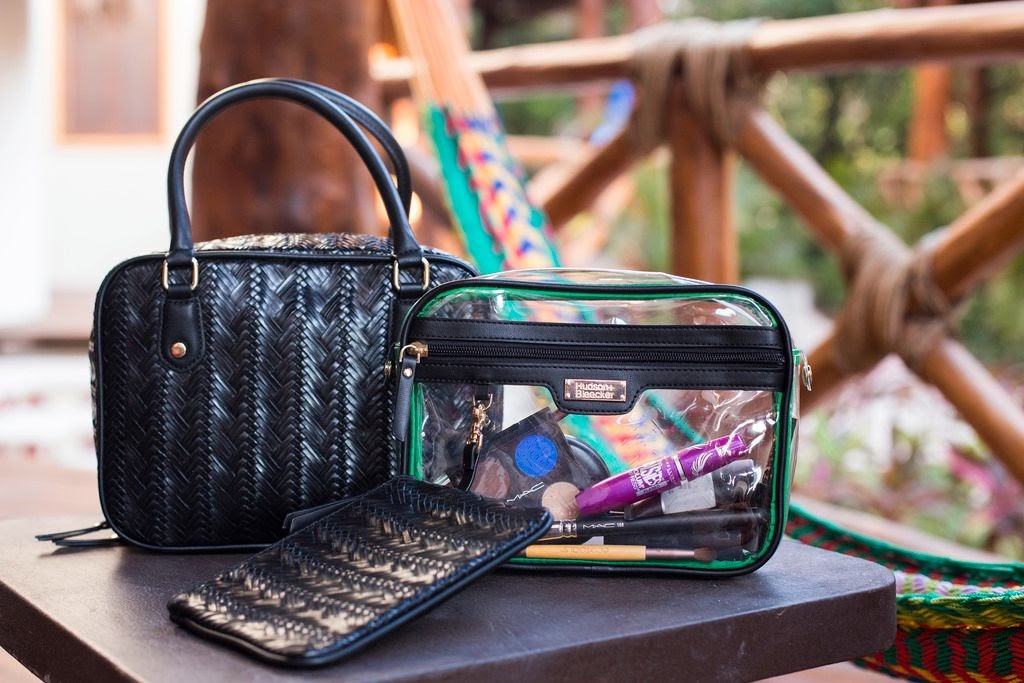 Travel Accessory
If you're on the hunt for seriously stylish travel accessories, Hudson and Bleecker is a great place to start your search. Soul Escape offers their well-designed toiletry kits and I absolutely love them. The designs are to-die for and they're super cute.
The best part? These toiletry bags aren't just all looks – they're extremely functional, too!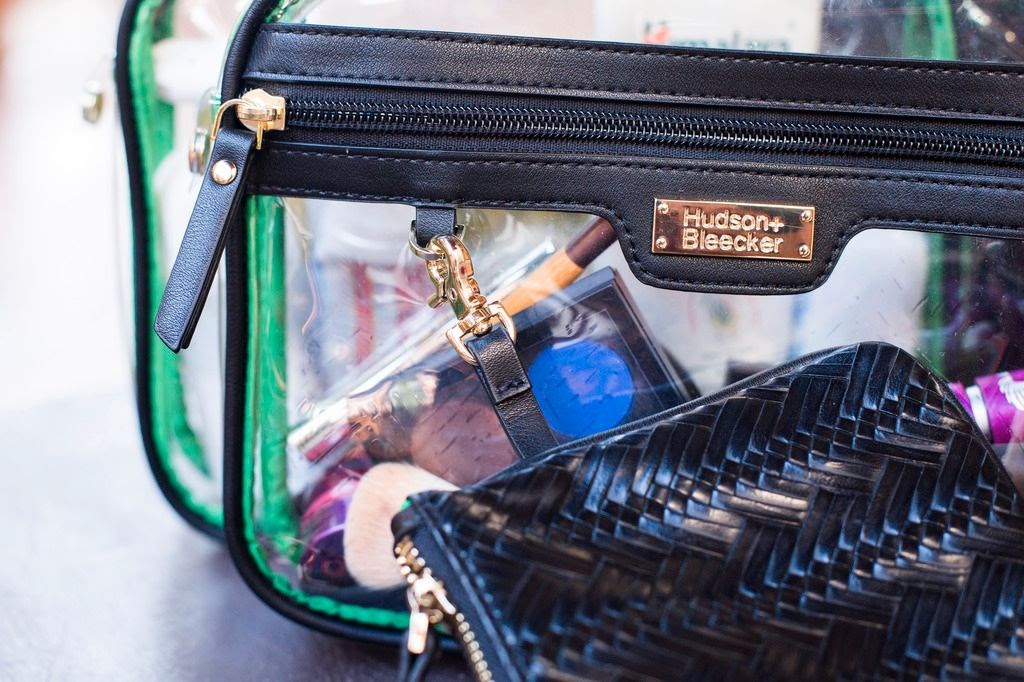 This toiletry bag has double handles with three interior compartments: two large clear ample sized cases and one small zippered pouch. Each compartment is removable so you can use what you need and then easily replace it inside the bag.
The material is not cheap or plastic-like and the brass hardware details add the perfect complementary touch. It's available in various colors and patterns so you can choose the one that best suits your travel style.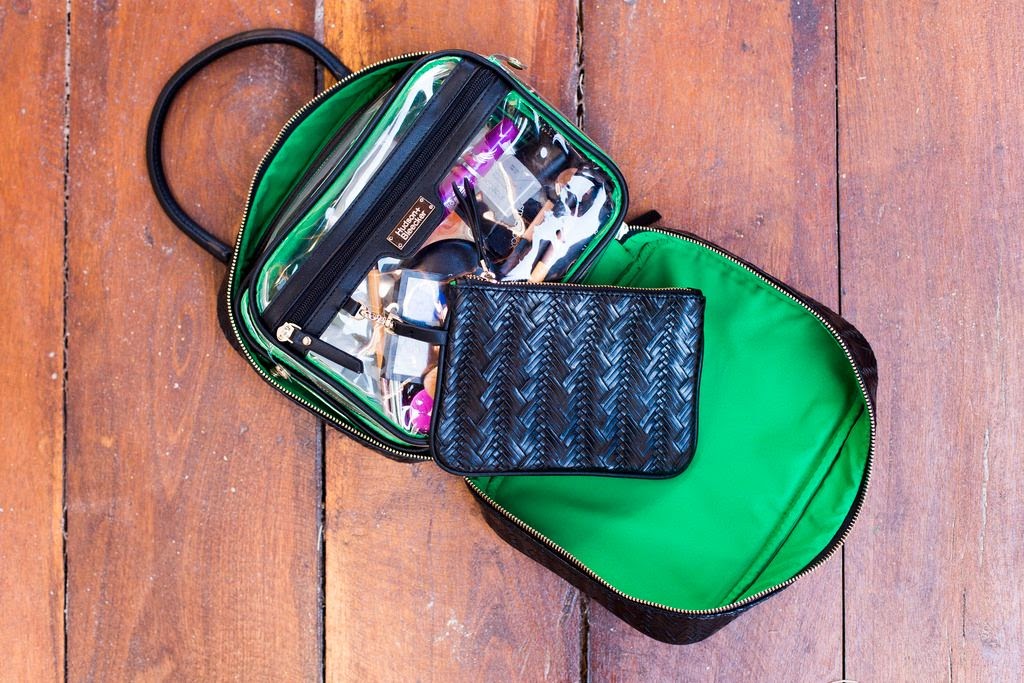 For this trip, I used one compartment for my makeup and the other one for my toiletries. I actually used the pouch as small clutch since I didn't have anything in particular to pack inside of it here. However, I could've used it to store items like band-aids, medication strips, hair ties, or other small essentials.
For short trips, you can travel with just one of the compartments in case you don't need to bring as many products. It comfortably fits full size toiletries for those not looking to travel carry-on only.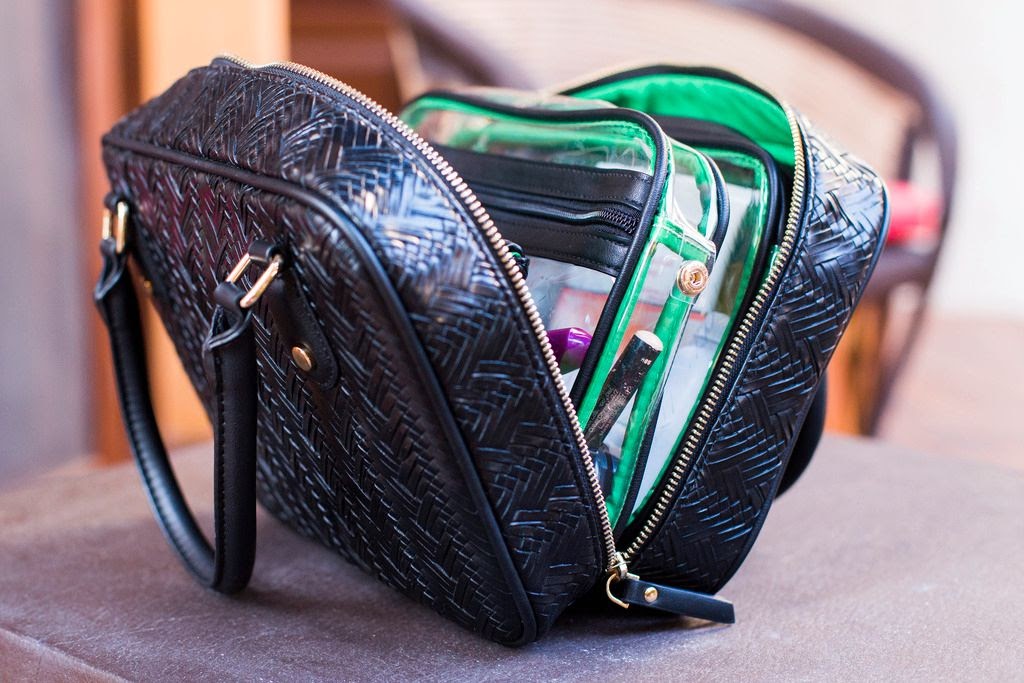 I really like that this toiletry bag has removable compartments because it means that they're easy to wipe and clean and the lovely but durable exterior won't get wet in the bathroom sink.
I wouldn't recommend this bag for a long-term trip but it makes a great accessory for leisure and vacation travelers.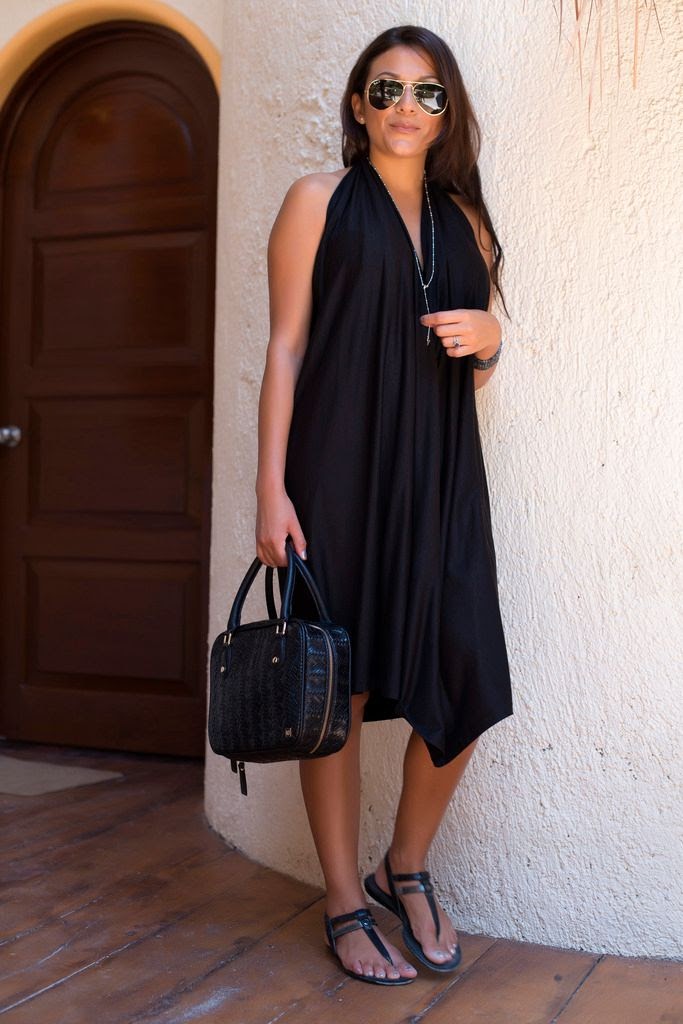 As an added bonus, you can remove the inside compartments and use the Hudson + Bleecker toiletry bag as a handbag. This works for me because I don't normally travel with one (only a backpack purse and small clutch). Love it!
Read this review for even more summer clothes by Soul Escape – it's become one of our favorite destinations for breezy vacation clothing!  Use the code GoSomewhere34 to save 15% off your purchase – shop here!
---
What summer clothes are you looking to add to your travel wardrobe this season? Comment below!
---
LIKE THIS POST? PIN THIS PIC TO SAVE IT!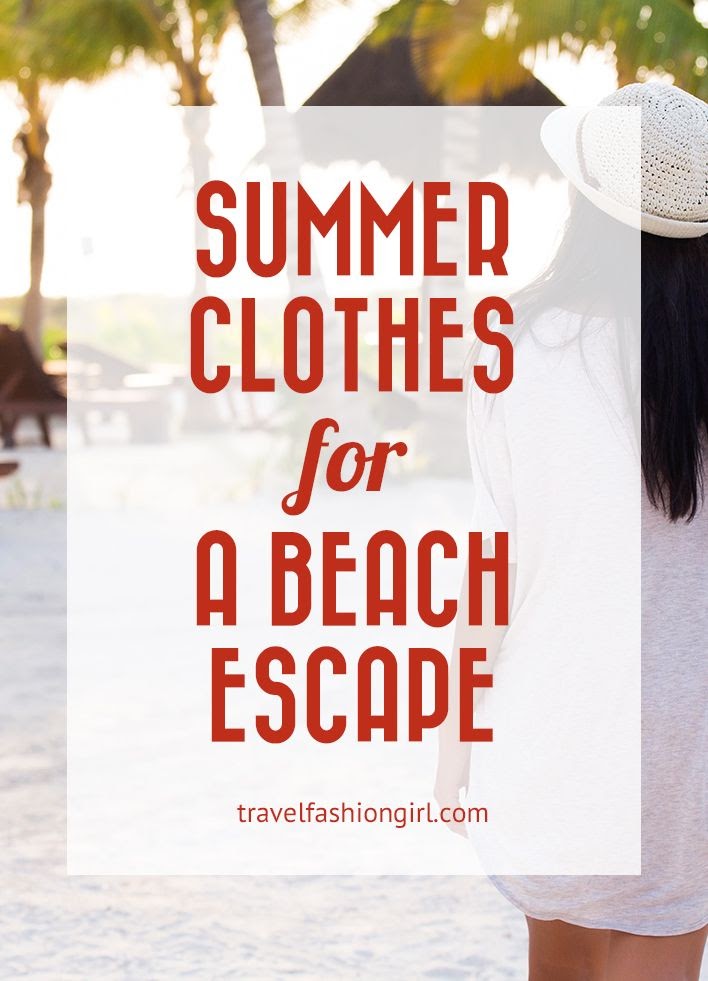 ---
Hope you enjoyed this post on stylish summer clothes and travel accessories. Please share it with your friends on Facebook, Twitter, and Pinterest. Thanks for reading!
---
Please note: This has been a product review on behalf of Soul Escape. However, all opinions are my own.