Support TFG by using the links in our articles to shop. We receive a small commission (at no extra cost to you) so we can continue to create helpful free content. As an Amazon Associate, we earn from qualifying purchases made on Amazon in addition to other retailers featured on the blog. Thank you, we appreciate your support!
With Spring Break arriving early this year, students are more eager than ever to break from the winter (and their classes) and have some fun in the sun! To help students prepare for their upcoming travels, we've teamed up with The College Tourist to bring you a special Spring Break packing list and travel packing tips that will help you pack light and look stylish, too!
---
Student Spring Break Packing List
---
Spring break getaways – it's the one event you look forward to all year! Of course, being locked away in your classroom, doing projects, assignments and all kinds of papers for your studies, you can't wait to break free and let loose for a week.
This student spring break packing list is gonna help you pack for your big trip in style so you can focus your attention on having fun!
Start by reading these general tips on packing for vacation:
What to Pack for Spring Break
Wherever you're planning to spend this vacation, we're sure it's going to be a hot one with popular Spring Break destinations including sunny weather in Florida and beautiful beaches in Mexico.
It's time to break free from your frosty winter clothing and find some cute Spring Break outfits to show off your new tan.
Here's a list of essential must-haves for a fashionable and fun Spring Break!
Sleeveless | Tank | Blouse | Longsleeve | Dress 1 | Romper | Jeans | Short | Raincoat | Dress 2 | Dress 3 | Skirt | Flip Flops | Sneakers | Swimsuit | Backpack
Student Spring Break Packing List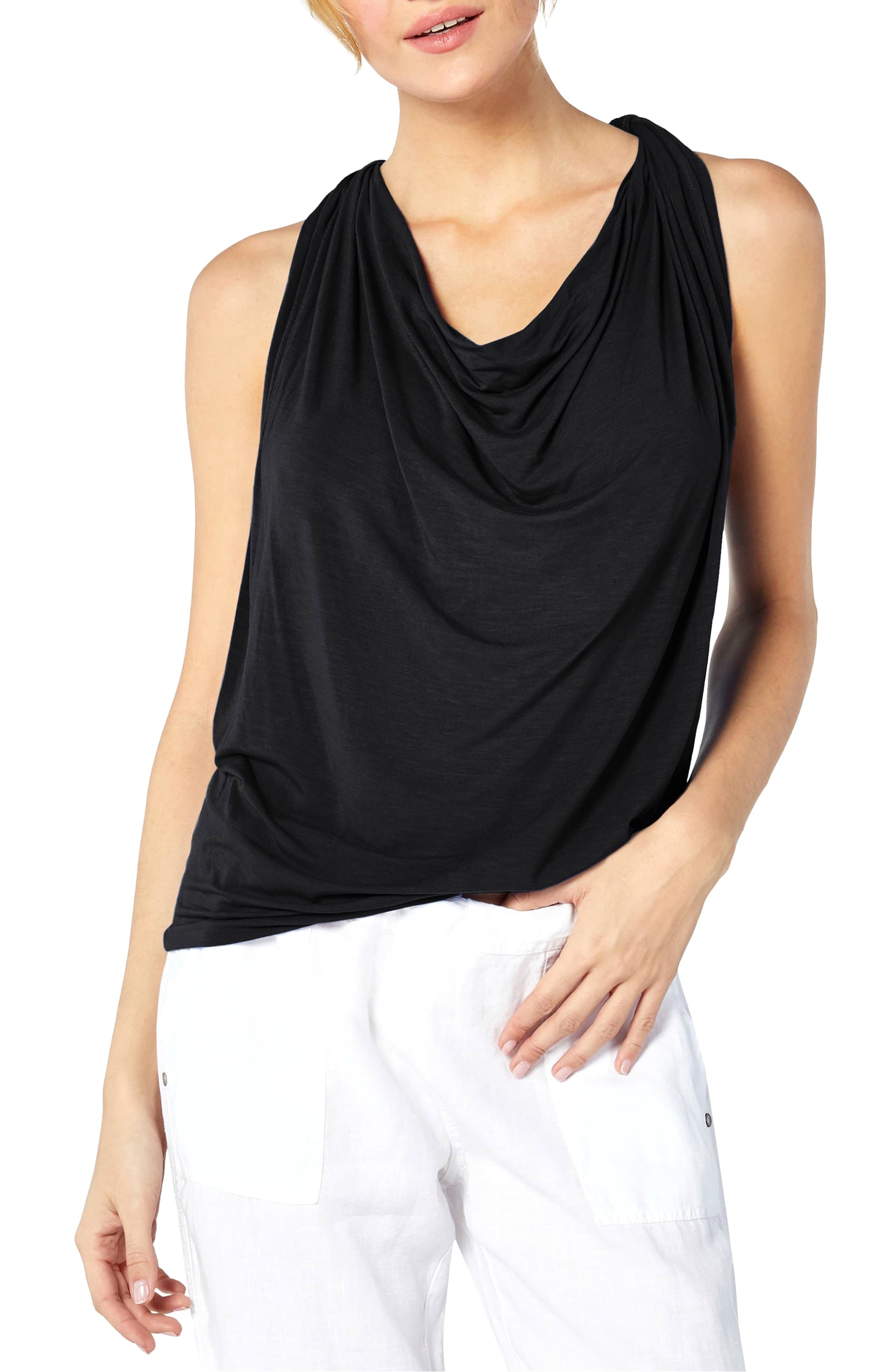 Michael Stars Drape Neck Jersey Top
3 Tank tops + 1 Long sleeve top 
Pick up two basic tank tops, something you can mix and match and use as a cover up when going to the beach. Tank tops are just the in thing for spring, and no matter what bottoms you will use, you'll certainly move with chic comfort with these tops.
Another substitute for a cover up is a thing long sleeved shirt. A tunic looks cute and is perfect shield from the sun.
From ruffles to stripes to cold shoulders, we've got the scoop on spring trends!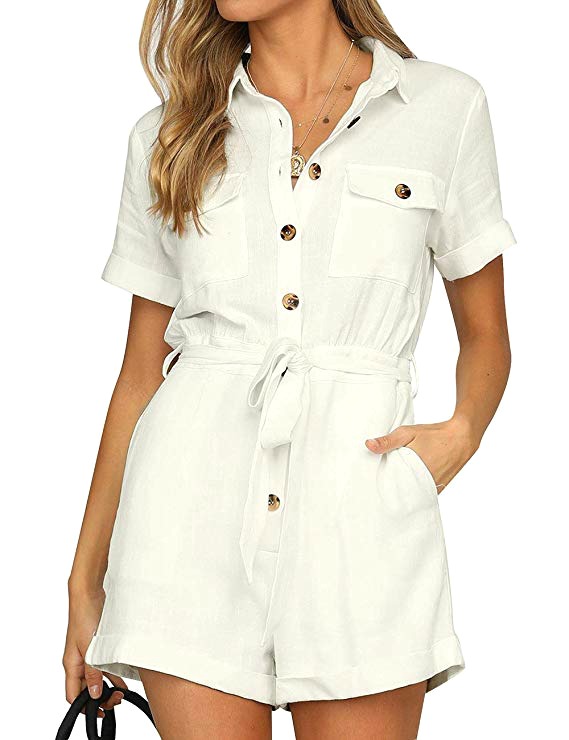 Casual Roll-up Sleeve Button Down Shirts
1 Dress + 1 Romper 
Look pretty for sightseeing with a day dress and a romper. Day dresses, also perfect for the beach, are just the perfect thing for spring break.
It's what you'd want to wear when you've run out of mix and matching ideas while still looking fresh and feminine. Rompers give you a perky charm; best to wear when you're touring around the area with your friends.
Read on for our recommendations on many ways to wear this summer rompers for women!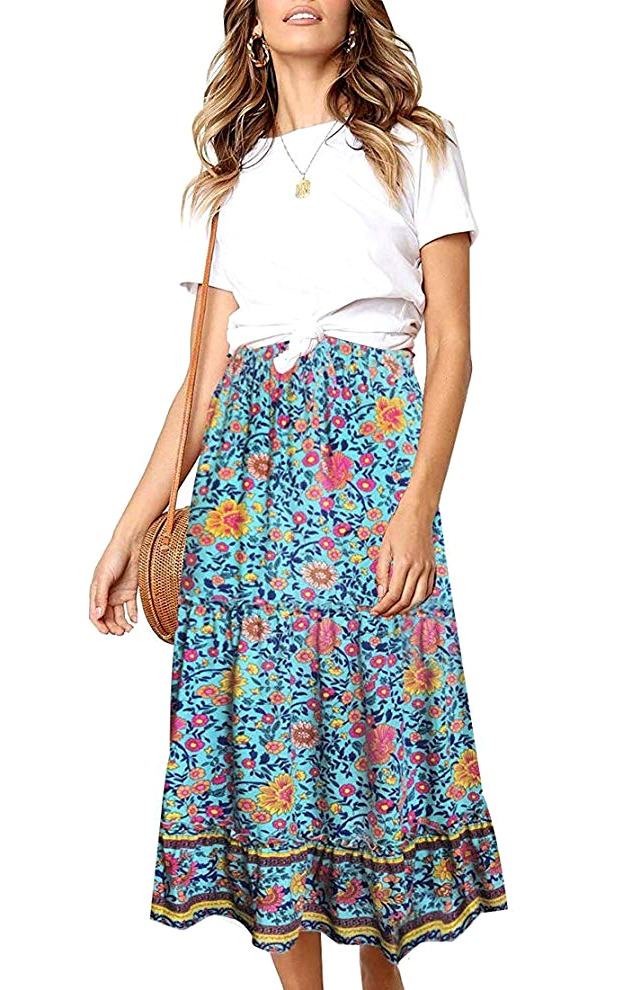 1 Maxi Skirt 
It's interesting to feel that the longer the skirt, the cooler you feel. While miniskirts can look sexy, maxi skirts are more comfortable and dress up your look a bit more.
Reserve those miniskirts for party nights, and enjoy a stroll by the shore with a breathable maxi skirt. Mix it up with a tank top and you're good to go!
Take a look at these skirt outfits to learn how to wear them in cold weather!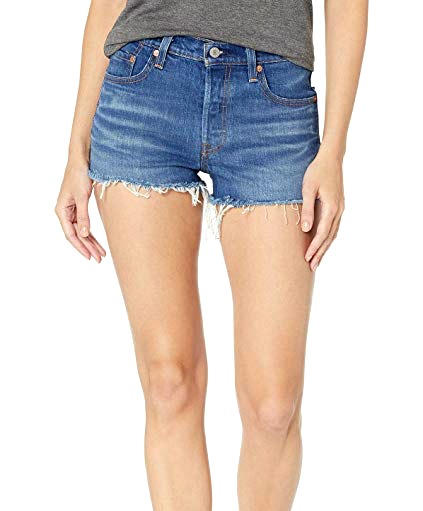 1 Shorts + 1 Jeans
During spring break, be comfortable and denim is always your best friend for comfort and style. Pair them up with just any top and you can be sure you're in fashion!
Our readers voted for the best skinny jeans for travel!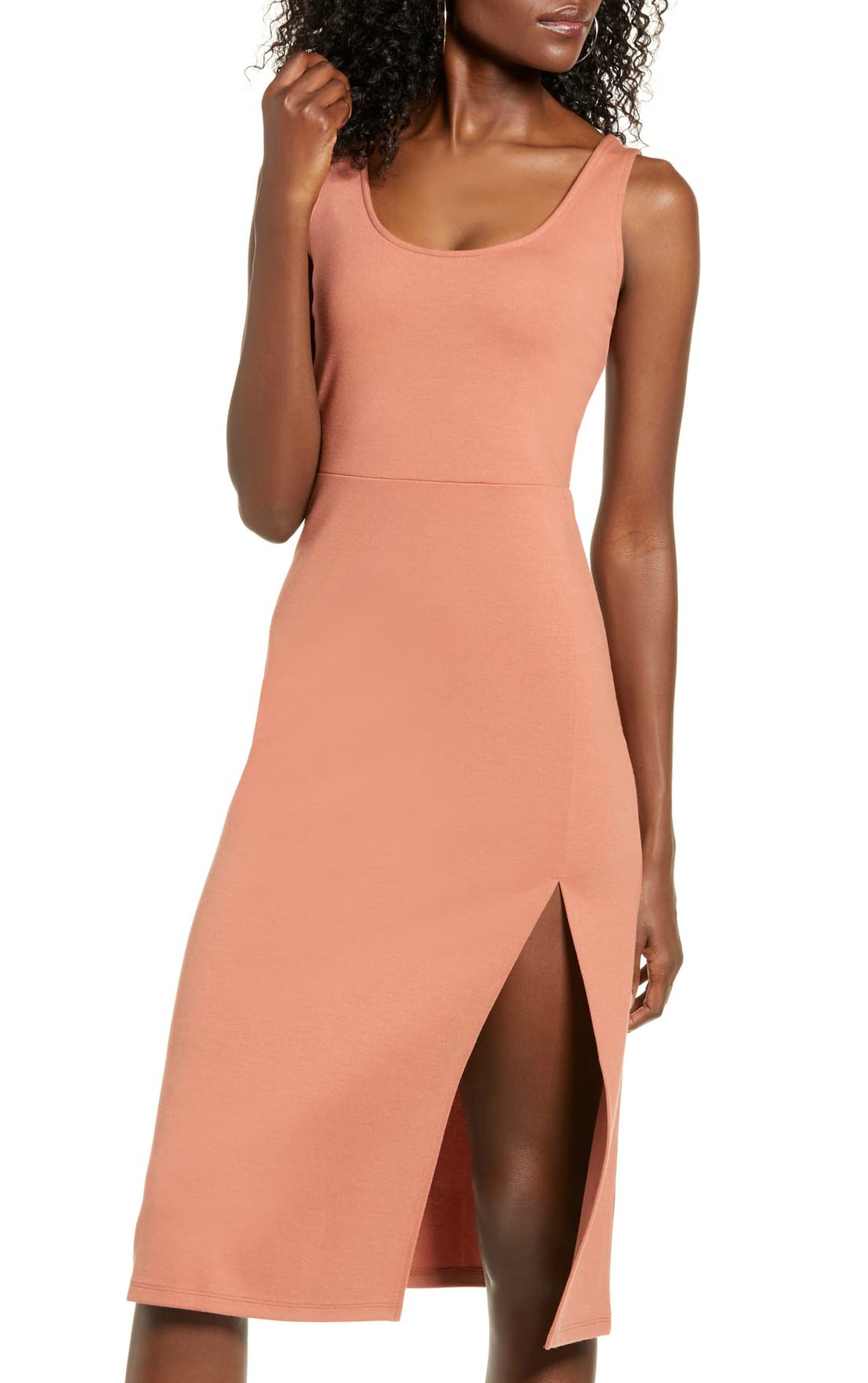 2 Party Outfits 
We all know that Spring Break means parties, and you wouldn't miss the club for a thing! Pack a couple of party dresses – a form fitting dress dress for a chic and elegant night, or a cropped top plus a skirt for a more fun event.
 Find out why I love this 2 piece dress and how they're going to help you pack better than ever!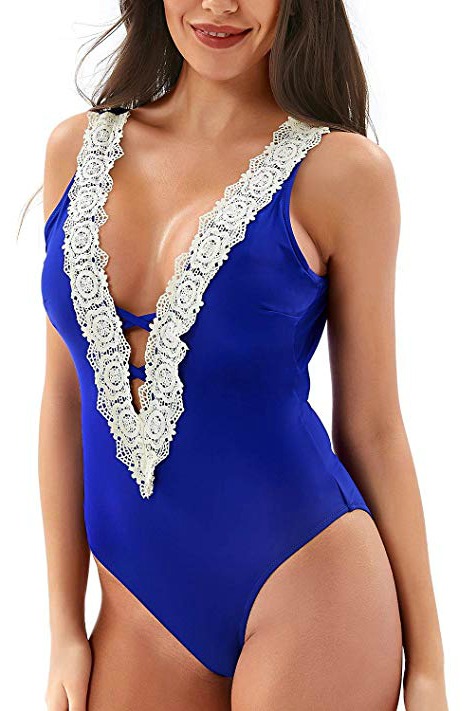 Cupshe Lace Bikini Bathing Suit
2 Swimsuits 
What's a spring break without a dip in the beach? Take along with two different swimsuits or better yet, choose a reversible set to save space and double your beach looks!
Here are the nine best swimwear trends!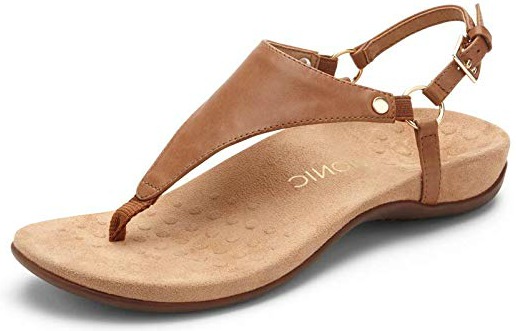 2 Shoes + 1 pair of flip flops
Save your pumps for the clubbing nights, and during the day just wear sandals. Flip flops come in handy, so always bring them especially for the beach. Keep in mind that some clubs might be on the beach depending on where you go so a pair of pretty sandals will work better than heels.
We've rounded up a list of the most comfortable flip flops so you can enjoy your trip pain-free. Take a look!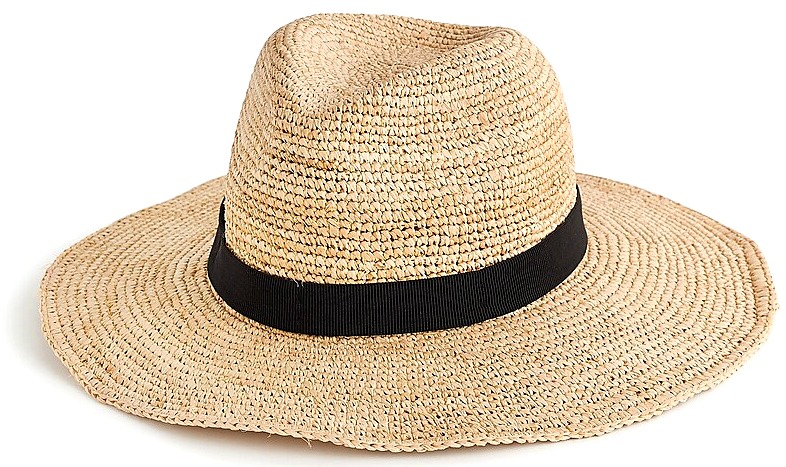 J.Crew Wide Brim Packable Straw Hat
1 Sun Hat
To protect your head from the sun, take a packable hat which can also double as a nap nookie to cover your face if you need some ZZZ's in between the fun!

Ray-Ban 3025 Large Metal Non-Mirrored Aviators
1 Pair of Polarized Sunglasses
These classic Ray-Ban aviators are travel-friendly thanks to its slightly thicker frame. They also add a little edge to any look. With a white tee, a pair of jean shorts, and Ray Bans, you'll be the coolest kid during Spring Break!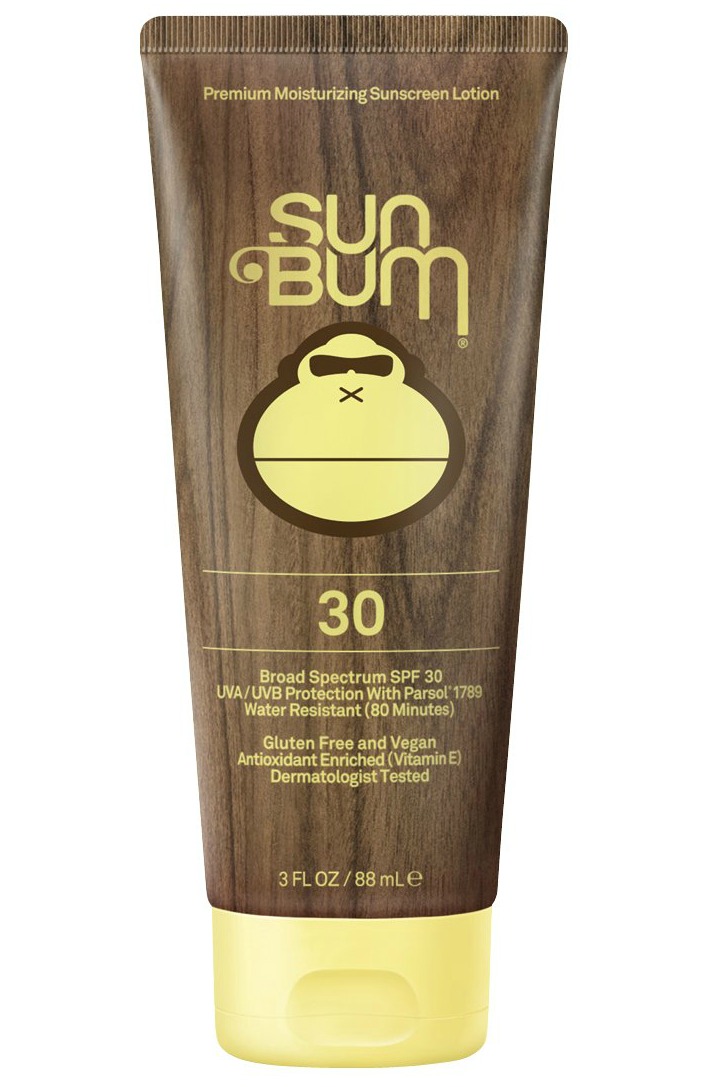 Sun Bum Original Moisturizing Sunscreen Lotion
1 Tube of Face Sunscreen
For a face sunscreen that delivers a delicate touch, look no further than Sun Bum! Free of parabens and other chemicals that many of us want to avoid, and  enriched with vitamin E, this sunscreen helps neutralize free radicals and moisturize skin. This sunscreen is also hypoallergenic and designed for even the most sensitive skin.
At SPF 30, this is perfect for getting some color while still looking fab on the beach (or off!).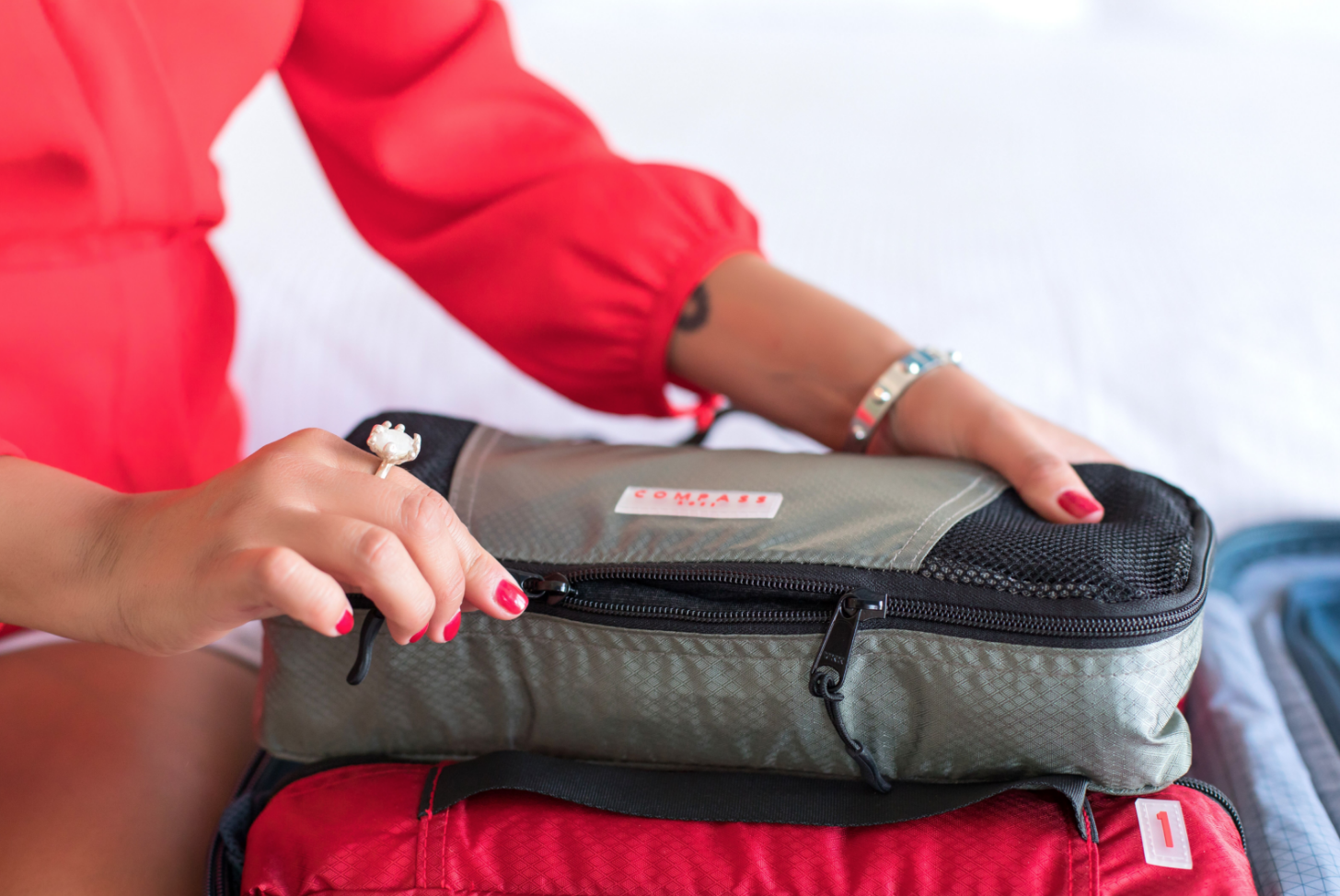 How to Organize Your Spring Break Packing List
Packing cubes can help organize all the clothes you have in mind for Spring Break. We designed our own brand of slim packing cubes, with a unique color and numbering system, so it's easy to remember where you've packed everything. The video below shows you how! 
Learn our hacks with packing cubes in the video above!
We also put together a five-part YouTube series showing the different methods to use packing cubes for travel. If you use this specific packing strategy, packing cubes can also compress your belongings. This is the secret to traveling carry-on only!

---
To help simplify the packing process, we've created this 10 step packing guide for vacation!
What are your tips on student spring break packing list? Share in the comments below!
---
For more packing tips and ideas, please read:
---
LIKE THIS POST? PIN THIS PIC TO SAVE IT!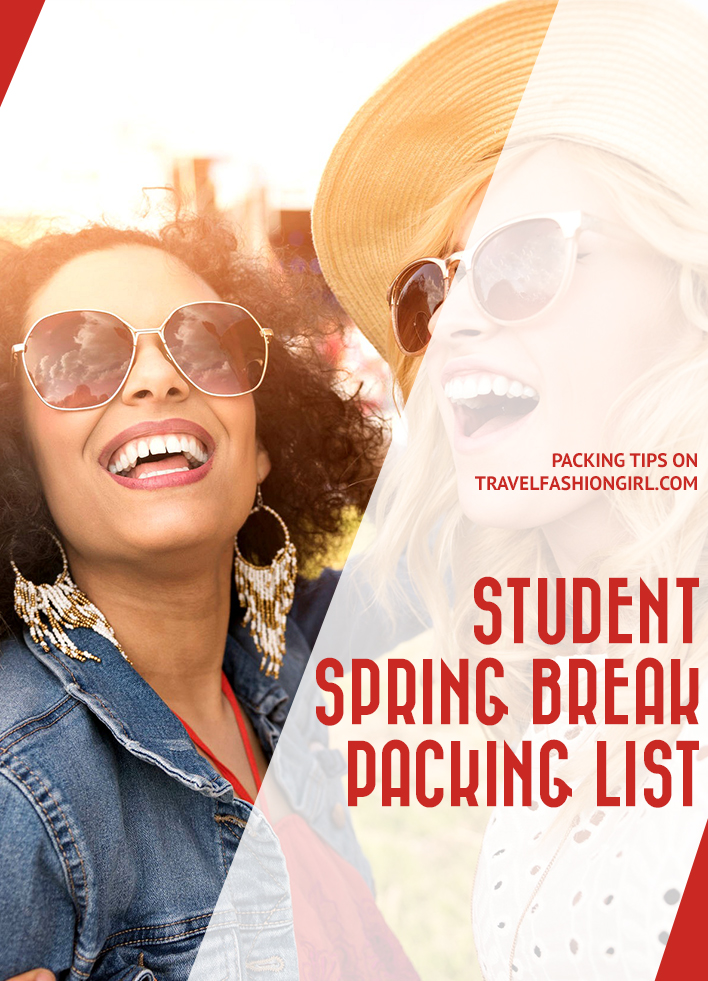 ---
Hope you liked this post on student spring break packing list. Share this post with your friends on Facebook, Twitter and Pinterest. Thanks for reading!
---