Support TFG by using the links in our articles to shop. We receive a small commission (at no extra cost to you) so we can continue to create helpful free content. Thank you, we appreciate it!
Did you know you don't need to pack a straightener AND a curling iron? Or you don't need to pack pajama pants AND leggings? There are multiple ways to use one item, which saves you space in your carry-on.
Here are a five simples ideas on how to save space in a suitcase. Sometimes it pays to think outside of the box!
---
Space-saving Ideas For Your Carry-on
Written by: Nina Thomas
---
➊
Hair appliances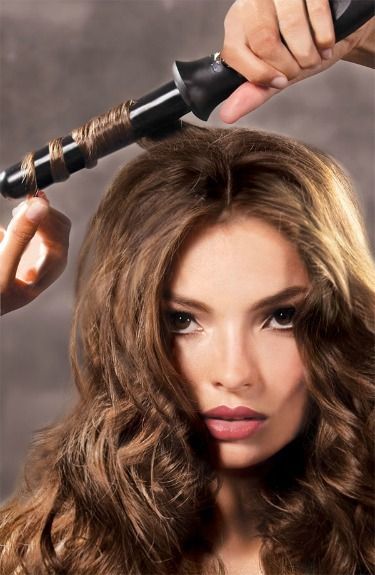 Flat or untamed hair can make or break a beautiful photograph of you on your dream trip. Knowing this, you may feel you need to bring a curling iron, a straightener and a hairdryer. The truth is, you could live with just one.
You can use your straightener to curl your hair, or your curling iron to straighten your hair. A simple YouTube video search comes up with multiple instructional videos on how to use either one of these techniques, if you have never tried this.
Lastly, you can just bring a hair-dryer and a brush and either blow straight or curl your hair.  Instead of bringing all three, spend some time experimenting with your hair before you leave, and choose one item to bring. If you choose the hair dryer, you could even contact your hotels, bed and breakfasts and hostels ahead of time and see if they have a hair dryer you can use. If that's the case, you won't have to bring any!
➋
Leggings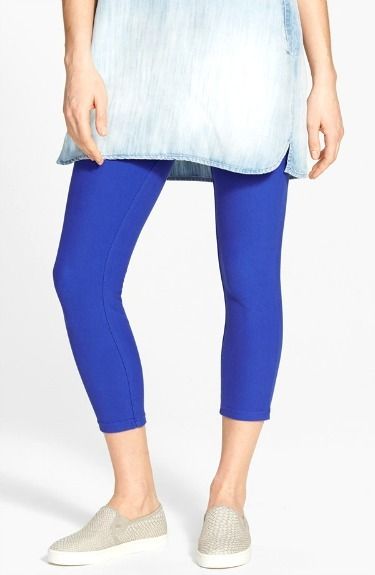 Leggings are great because they are easy to roll up into your packing cube, they're lightweight, they're comfortable and they are versatile. You can wear your leggings with boots and a button-up, or you can wear them to keep your legs nice and cozy under a dress if you're in colder temperatures.
Not only can you wear them during the day, but they're comfortable enough to be your pajama pants and flexible enough to be your workout pants while you're on vacation.
Take a look at the top ten best leggings for women that travel!
➌
A cardigan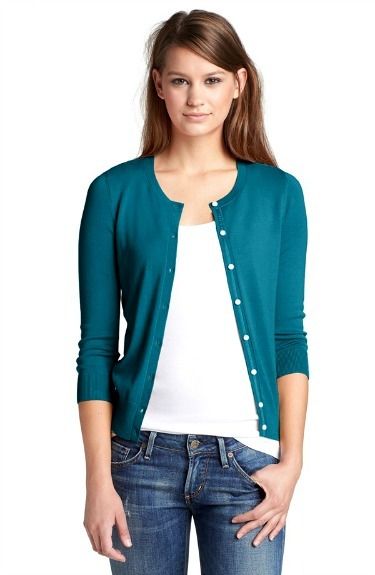 A button-up crew-neck cardigan is perfect for wearing over a dress or with a t-shirt in jeans. It's lightweight and easy to fold up and put in a hand-bag. Not only is it easily portable, but easily convertible. Button it up all the way and you have yourself a long-sleeve shirt that can work just as is or for layering under a coat or even under another sweater.
➍
A clutch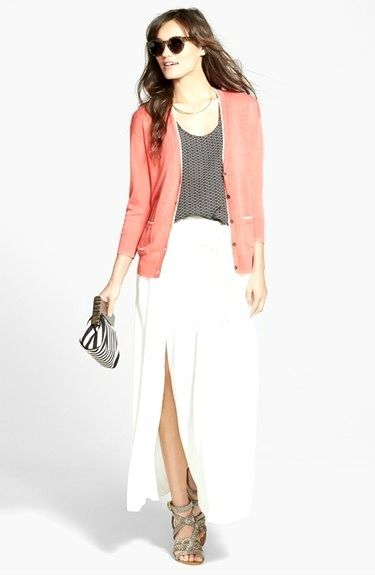 It's nice to have a little bag to carry with you when you go out at night, but you may not have the space to carry an additional purse with you. Consider using a clutch as your toiletries bag. Just purchase a disposable quart-sized bag, pop it in the clutch and you've got yourself a multi-use bag.
Here are a few more ideas for purses and handbags!
➎
A maxi dress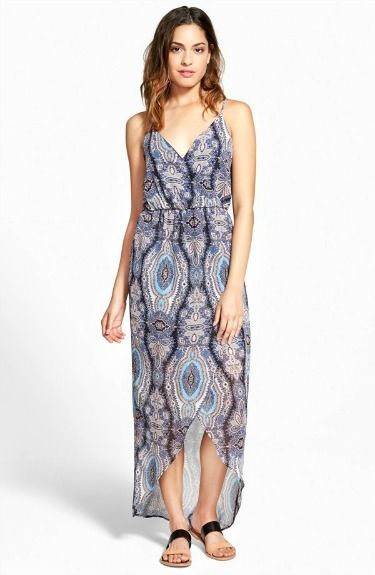 The maxi dress truly has many uses.  Not just a maxi dress, but any longer cotton dress can be used in multiple ways. It's a comfortable airport outfit, seeing as how it's like a giant blanket. It can also be used a beach cover-up, a nightgown or can even be converted into a shorter dress. By folding it up under your waist and securing it with a belt, you have yourself a cute bubble-style dress.
Other Alternatives
---

---
What are your tips on how to save space in a suitcase? Comment below!
---
For more packing tips, please read:
---
Hope you liked this post on how to save space in a suitcase. Please share it with your friends on Facebook, Twitter and Pinterest. Thanks for reading!
---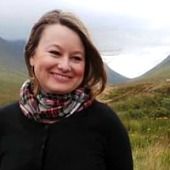 Author Bio: A travel lover and freelance writer from the United States Midwest. Traveling mostly as a couple with her husband, she is constantly looking for a beautiful view and a good adventure. Some of her travel highlights include horseback riding in the Ecuadorian Andes, hiking on top of Mount Etna in Sicily, and sheep-gazing in the Cotswolds. Her favorite travel tips are "do as the locals do" and purchase packing cubes. For more practical travel tips and ideas from a Central Ohio Girl, check out her website:travelingwithnina.com or follow her on Twitter.
---