Support TFG by using the links in our articles to shop. We receive a small commission (at no extra cost to you) so we can continue to create helpful free content. We earn from qualifying purchases made to the featured retailers. Thank you, we appreciate your support!
I have some astounding news to share with you! Women's Travel Fest is officially part of the TFG family, and we couldn't be more excited!!! 
If you aren't aware, the Women's Travel Fest was founded by Kelly Lewis in 2013 as a way to reach more traveling women and grow a community that otherwise did not exist.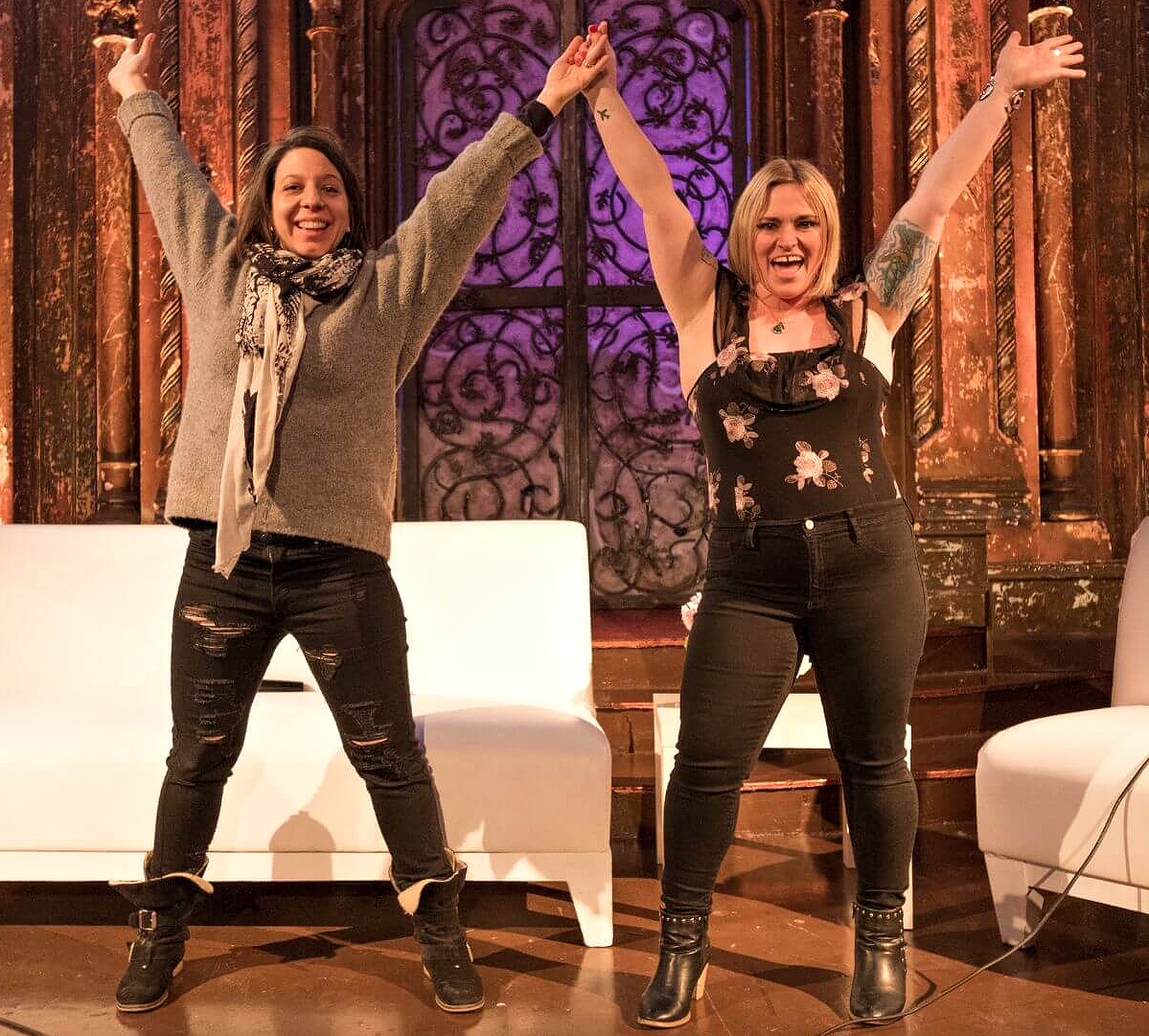 Original Women's Travel Fest founders Mickela Mallozzi and Kelly Lewis
For the following decade, Kelly Lewis, Mickela Mallozzi, and a team of volunteers and sponsors produced the transformative event, Women's Travel Fest, which has helped thousands of travelers across the world.
But all of that was about to change. Let me start with how it all began…
Organize your suitcase with these game-changing Compass Rose Packing Cubes – use these on your next travel adventure!
Join us in Playa del Carmen, Mexico, February 16-19, 2024, for the next Women's Travel Fest. CLICK HERE TO REGISTER!!!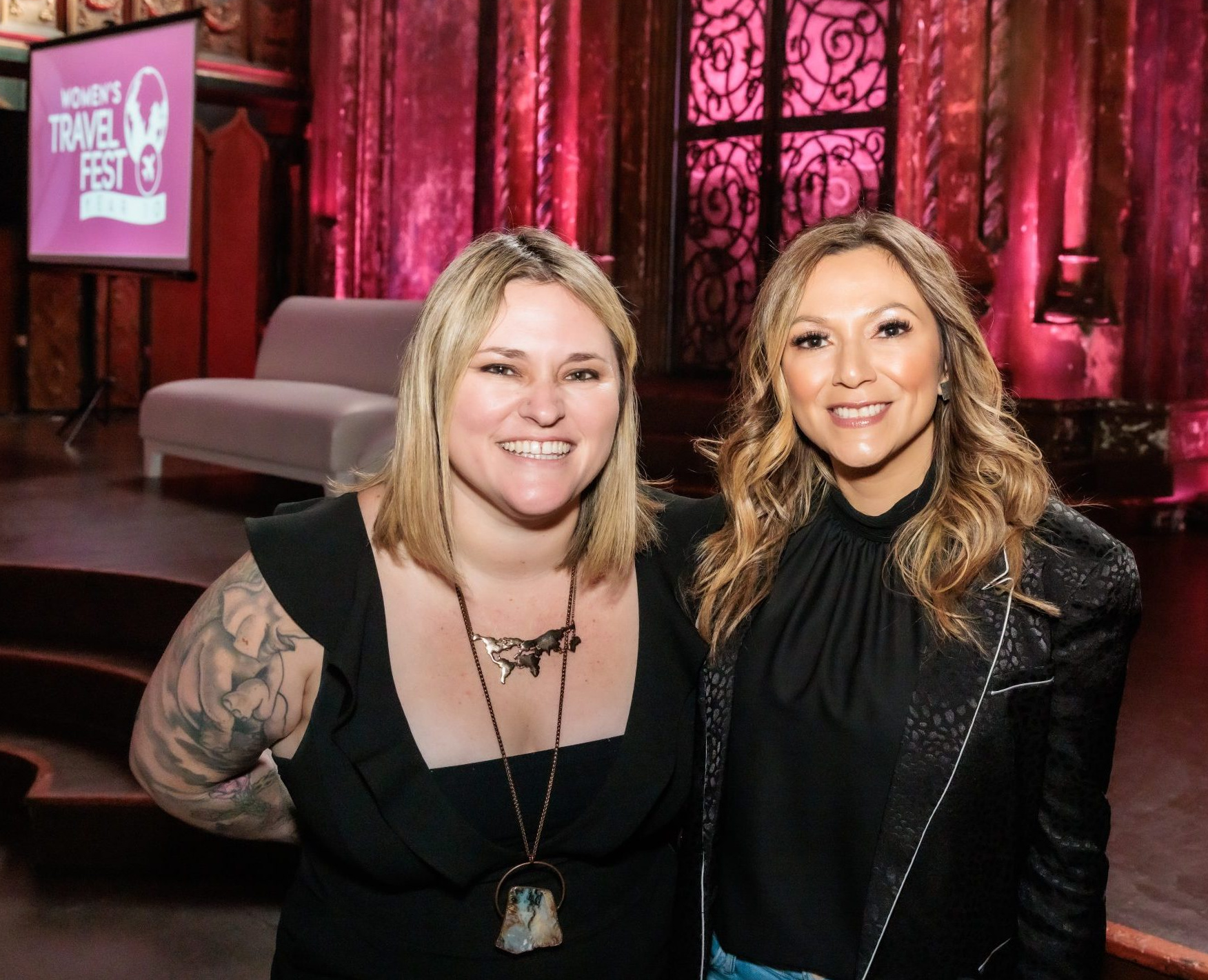 Kelly Lews and me at Women's Travel Fest in March 2020
One week after the 2019 Women's Travel Fest, I excitedly wrote an email to its founder, Kelly Lewis.
I'd been to countless other travel conferences, but this one left me buzzing. Despite the fact that I'd already built a successful business, visited 50+ countries, and traveled full-time for 10+ years, I felt as if Women's Travel Fest had changed my life.
This is what I wrote to her:
​
While I was at Women's Travel Fest last weekend, I realized that it's such an important time to share our messages as women, and for me, as a woman with a Latino heritage.
There were many speakers on stage pointing out that the travel industry lacks diversity, and it made me feel the need to step up.
I thought to myself, what if others knew that they could have a different role model? What if they knew it was possible to succeed as a woman of color in the travel industry?
I've kept my business successes largely to myself for a variety of reasons. However, I'd like to have the opportunity to inspire others the way I was inspired and share my story: how I quit my corporate job in 2008 and took years off to travel.
While this story has been heard before, when a first-generation Latina does this, there's the added guilt of betraying your family's American Dream.
Despite my departure from the traditional route to get to it, I've actually made it, all while doing it making a living from something that makes me feel happy, something I'm passionate about, and most importantly, a business I've built with integrity.
I was hoping you'd consider me as a speaker for next year's event. Although I love teaching women how to pack on stage, I'd love nothing more than to also inspire their travels and assure them that it's okay to veer from the path they were taught they had to follow. You can always get back on as a stronger, wiser, and more knowledgeable woman.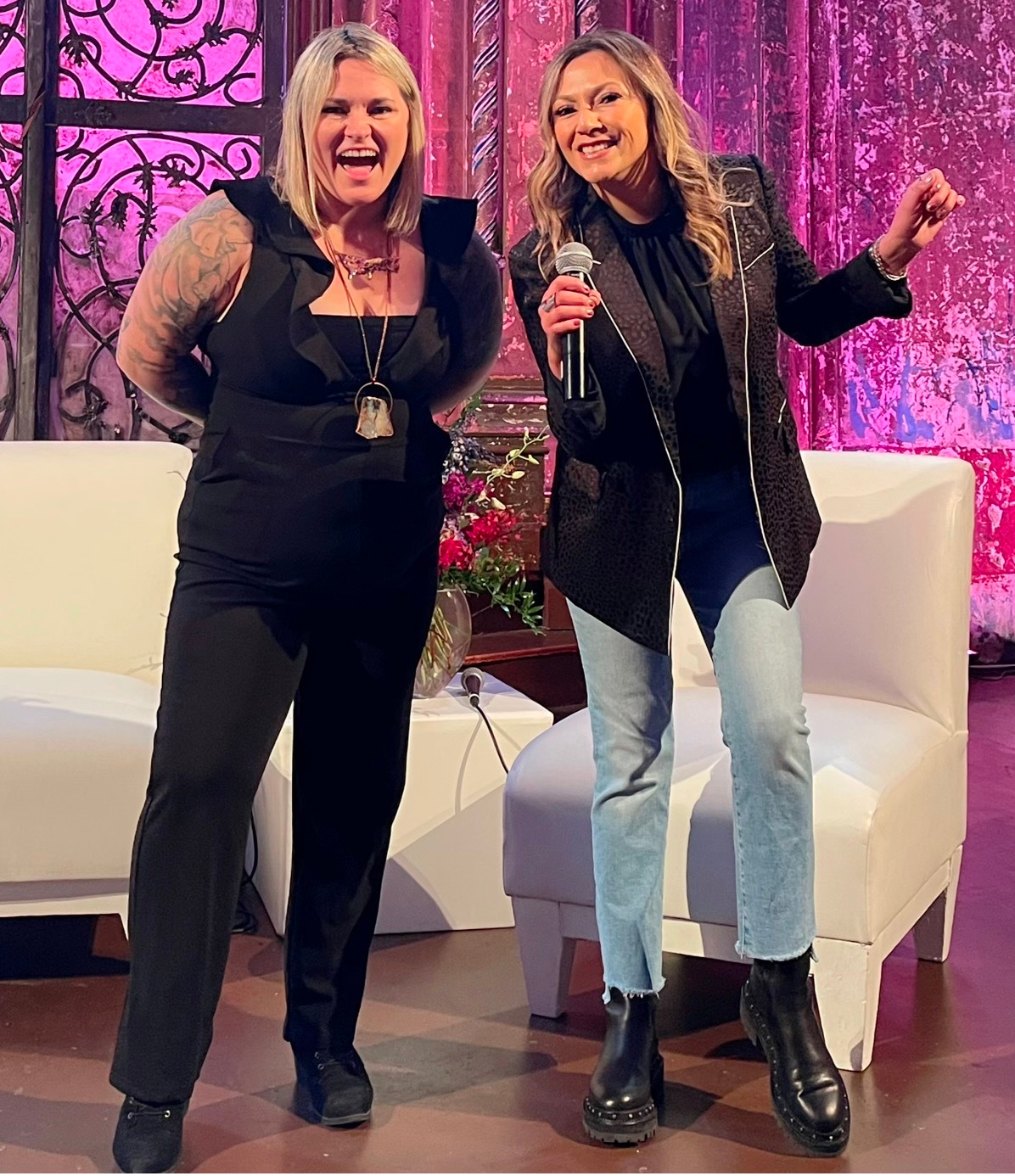 On stage with Kelly Lewis at Women's Travel Fest in March 2020​
I stand here today as the new owner of Women's Travel Fest.
Kelly's conference did not inspire me to travel.
It inspired me to lead.
With the inspiration that resulted directly from Kelly's vision, I am honored to step into my new role and lead Women's Travel Fest into the next decade.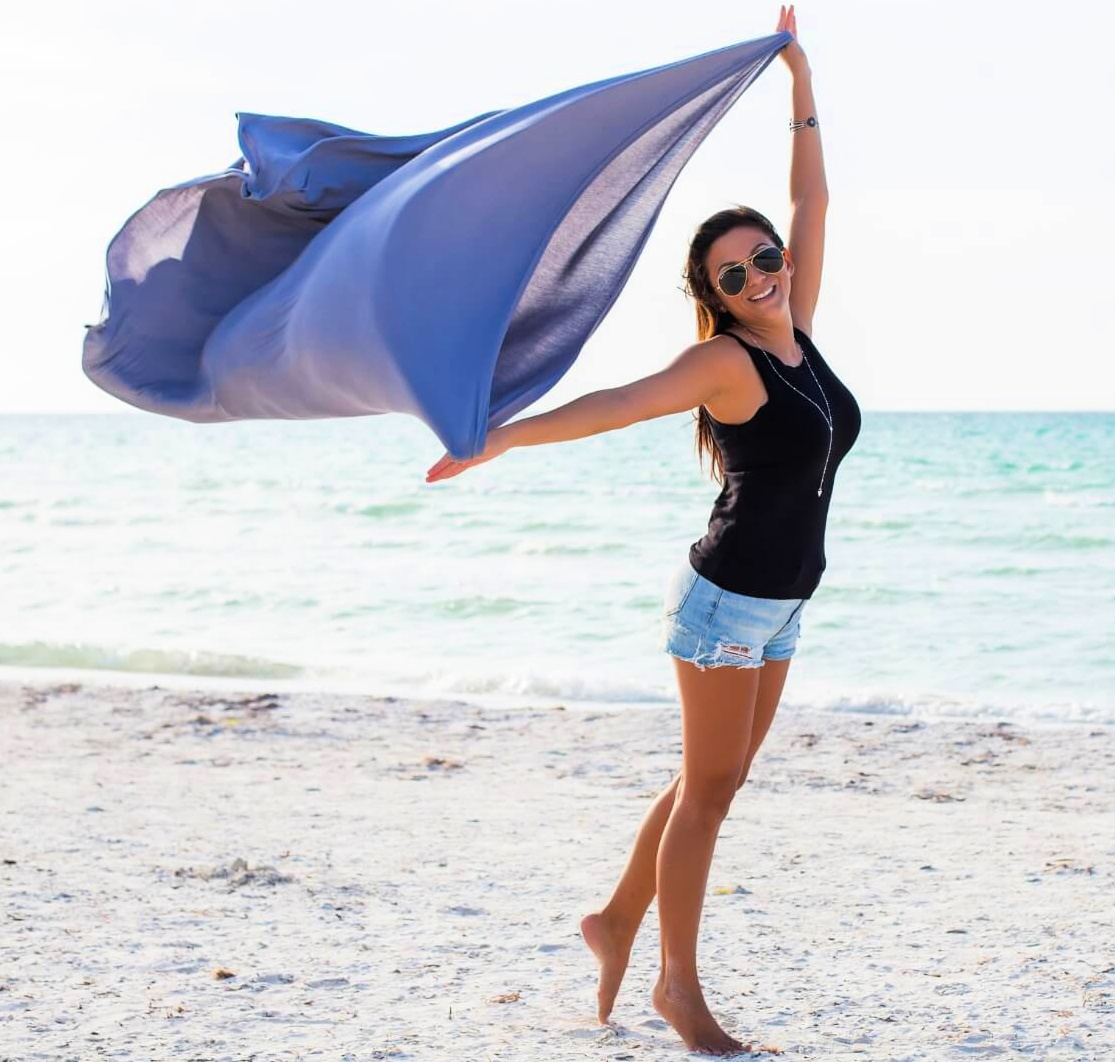 Enjoying beach time in Playa del Carmen (and you could be doing the same at this year's Women's Travel Fest)

And I'm SOOO excited to announce that the next Women's Travel Fest is being held in Playa del Carmen from February 16-19, 2024!!!
The next event will bring forth a fresh vision of the conference as attendees will be brought together on a retreat-like experience aiming to achieve connection with others and within.
We invite you to join us on this journey in Playa del Carmen, located on the beautiful Riviera Maya coastline in Mexico, known for its Mayan ancestry and the historical influence that still thrives there today. Prepare to embrace this destination intimately in a way that far surpasses the traditional tourist route.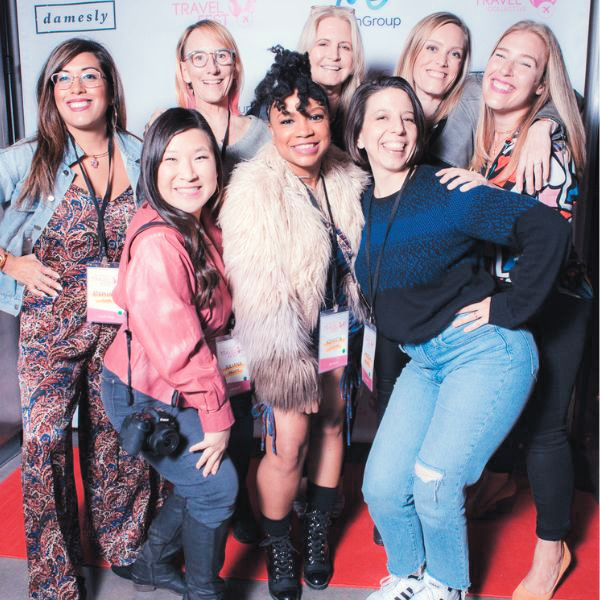 You can join a magical journey in Playa del Carmen with other traveling women in 2024!
Discover community, connection, and empowerment through carefully curated talks, workshops, and mindful practices. Women's Travel Fest moves forward in its next chapter, not just as a conference but as a transformative experience.
Protect your valuables with the Compass Rose Secret Bra Wallet – a TFG favorite travel accessory!
If you're interested in attending this year's amazing event, CLICK HERE TO REGISTER!!!
I cannot begin to express that the support you continually extend to each other, myself, and the TFG Team is invaluable, and I'm in awe at how inspiring you all are!!! 
Thank you for being part of our sisterhood, and I look forward to meeting you at a Women's Travel Fest event in the future!