Support TFG by using the links in our articles to shop. We receive a small commission (at no extra cost to you) so we can continue to create helpful free content. As an Amazon Associate, we earn from qualifying purchases made on Amazon in addition to other retailers featured on the blog. Thank you, we appreciate your support!
Wondering what to wear in New Orleans? Here's what you need to know for Mardi Gras, the Jazz & Heritage Festival, and other events throughout the year!
---
What to Wear in New Orleans
Written By: Niki Landry
---
Since South Louisiana doesn't have the typical seasons and weather you may find in other parts of the country, locals jokingly break the year into events or holidays.
There's carnival (winter), crawfish (spring), hurricane (summer), and football (fall) season. For the purpose of this post, I'll break down what to pack for a few of the most popular times of year to visit New Orleans.
OUR RECOMMENDED HOTEL: Rathbone Mansions, a small, boutique hotel just a few blocks outside of the French Quarter.
Weather
Louisiana and its most visited city, New Orleans, have pretty predictable weather. For most of the year you can expect heat, humidity, and frequent showers and thunderstorms.
There is the occasional but fleeting coldish weather in the winter and one or two weeks of perfect weather, but those days are numbered. Just because the weather is predictable doesn't mean that it's mild.
On the contrary, it can often be extreme. Super high temps or heavy rains are common, especially during the long summer season.
Always research the weather before your trip. Once you've checked the weather forecast, you can focus on creating a travel capsule wardrobe, which should easily fit in a carryon suitcase with the help of packing cubes to compress your clothing.
Keep reading for what to expect, what to wear, and the essentials to survive the elements for any season in the Big Easy.
Romper | Shirt | Jeans | Crossbody | Boots
What to Wear in New Orleans in Winter
Carnival season and its culmination, Mardi Gras, is the biggest party of the year and a huge draw for visitors to the Big Easy towards the end of winter. The best part about Mardi Gras, and New Orleans in general, is that anything goes!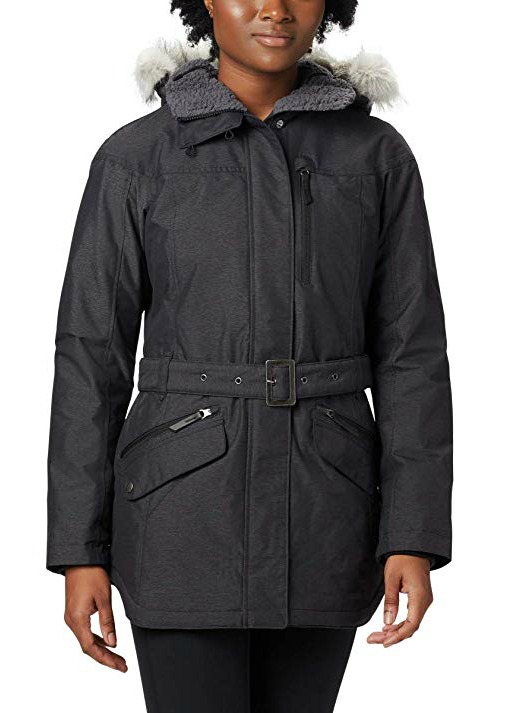 Columbia Carson Pass Ii Jacket
Feel free to dress any way you like. Costumes and elaborate accessories are popular, but so is dressing for comfort. I prefer to dress simply to start, and add onto my ensemble with beads, masks, and feathers that I catch along the parade route. Just remember that purple, green, and gold are the colors of the season and dark, very comfy shoes are a must.
Expect some rain as you prepare what to wear for Mardi Gras. No matter the time of year, it rains a lot here. The Columbia Carson Pass II jacket works well with winter fabrics. You can get more tips in this video on the right clothing to blend with outwear.
Here's our full packing list on what to wear for Mardis Gras!
Blondo Villa Waterproof Ankle Bootie
Walking will be your only means of transportation when the roads close for parades, so pack accordingly. Also, the streets are filthy and crowded so opt for dark, easy to clean shoes.  I would opt for flat ankle booties like Blondo Villa with a wipeable upper. This boot is so popular among readers and the TFG Editor-in-Chief, we did a video review on them. 
Watch this video review on the Blondo Villa Waterproof boot!
Take a look at the most comfortable and cute walking shoes for travel!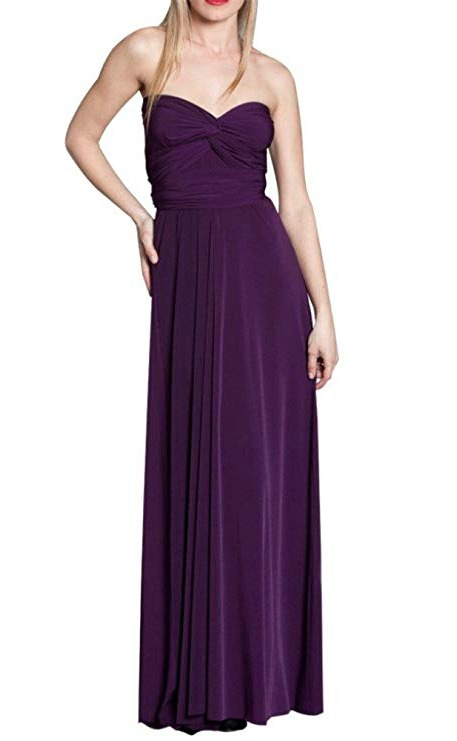 Von Vonni Convertible Maxi Dress
If you plan on attending one of the many Mardi Gras balls thrown by the krewes, don't forget to pack evening wear.
Look for fabrics that travel well and go with lower-heeled shoes to get you through a long night of dancing and partying.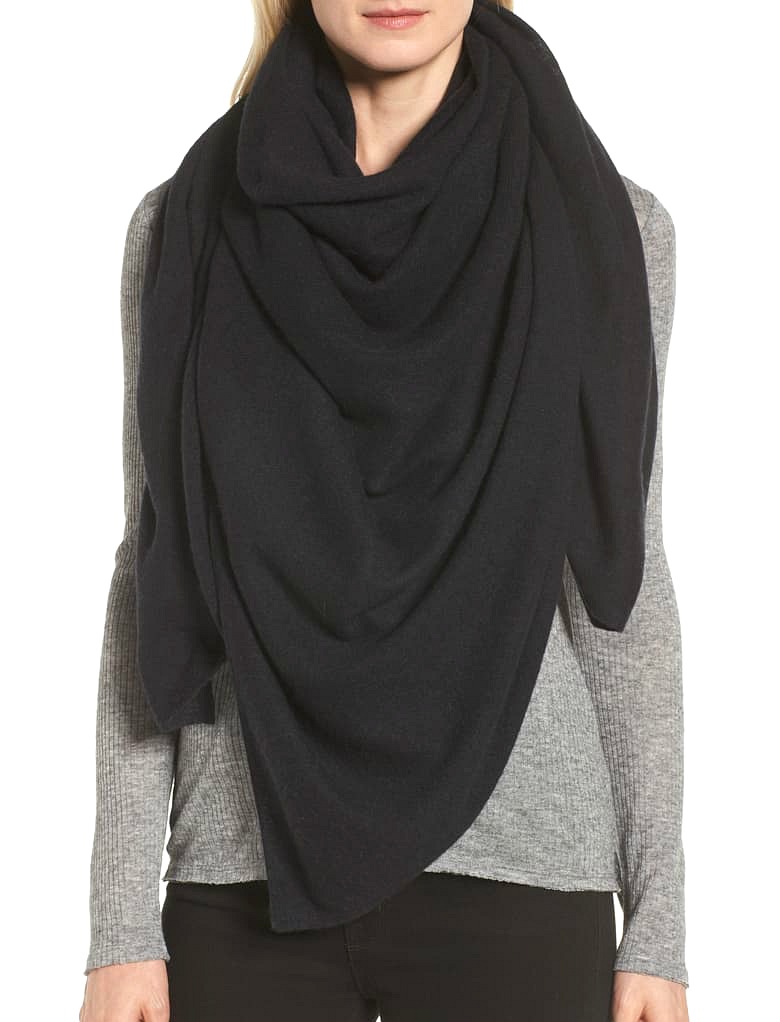 Halogen Lightweight Cashmere Scarf
Mardi Gras usually falls on the shoulder of winter and spring. It's one of the few times during the year where you need to pack layers and expect it to be cold during the night. Also, don't forget your rain gear. While winter is dryer than the rest of the year, showers are still frequent.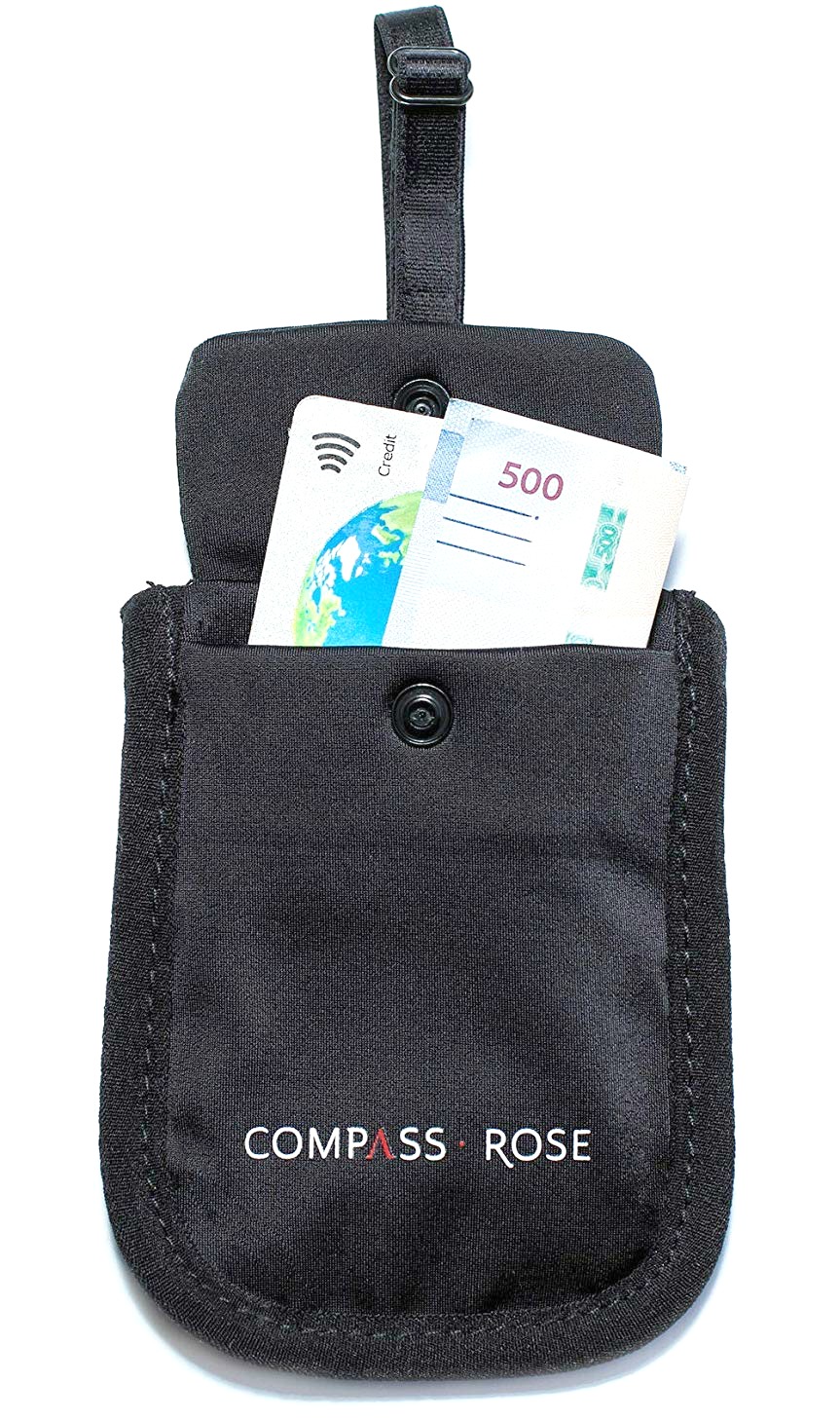 Secret Bra Wallet Travel Money Pouch with Anti-theft RFID Protection
Another tip is to only bring your necessities out onto the parade route. Big crowds plus alcohol equal lost/stolen/missing purses, so be smart about what you bring outside the hotel room and consider adding items like a money belt or Secret Bra Pocket to your packing list.
Read these tips on how to keep your valuables safe while traveling!
Cami | Olive Top | Shorts | Skirt | Strappy Sandals | Colorful Sandals
What to Wear in New Orleans in Spring and Fall
The second-biggest attraction in New Orleans is great and diverse food, music, and cultural festivals.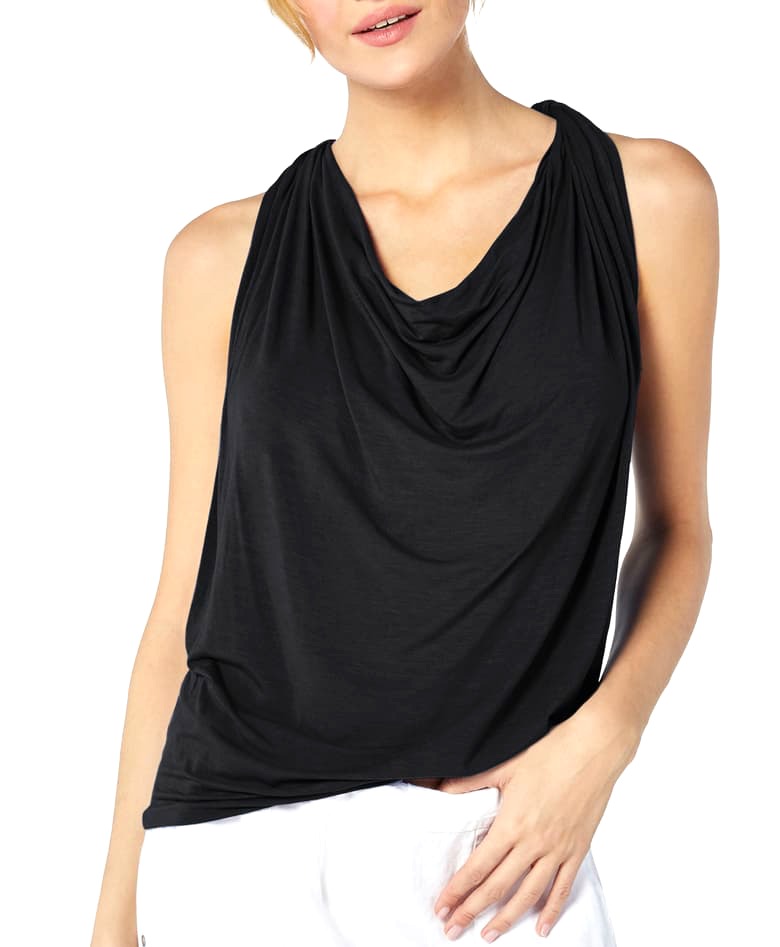 Michael Stars Drape Neck Jersey Top
Starting in April and continuing through the fall, you can usually find an event or festival every weekend.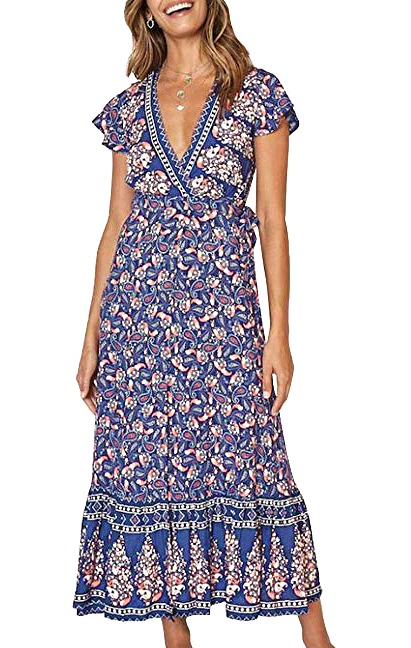 Bohemian Floral Printed Maxi Dress
New Orleans's most famous festival, the Jazz & Heritage Festival, is the inspiration for this packing set, but these outfits could work for most of the city's events in both spring and fall. In addition to amazing music, Jazz Fest is notoriously wet, muddy, and hot.
Read these festival clothing tips!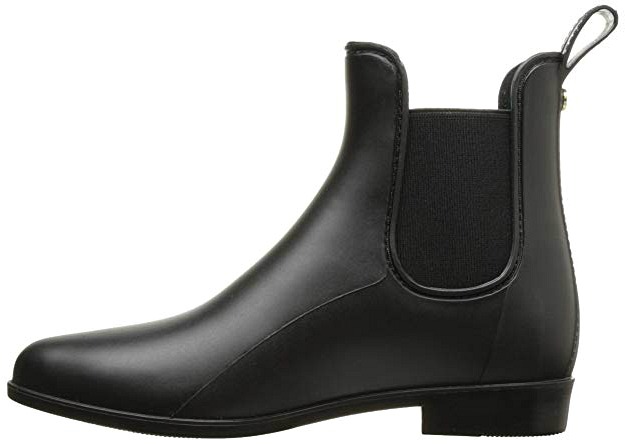 It's the one time that I'd highly suggest bringing rain boots–to trek through the muddy festival grounds. Ponchos and raincoats are also much easier to dance in and navigate through crowds than umbrellas, but an umbrella can give protection when lounging in the sun. So, check the weather and choose your personal preference.
Choose from these cute rain boots for women!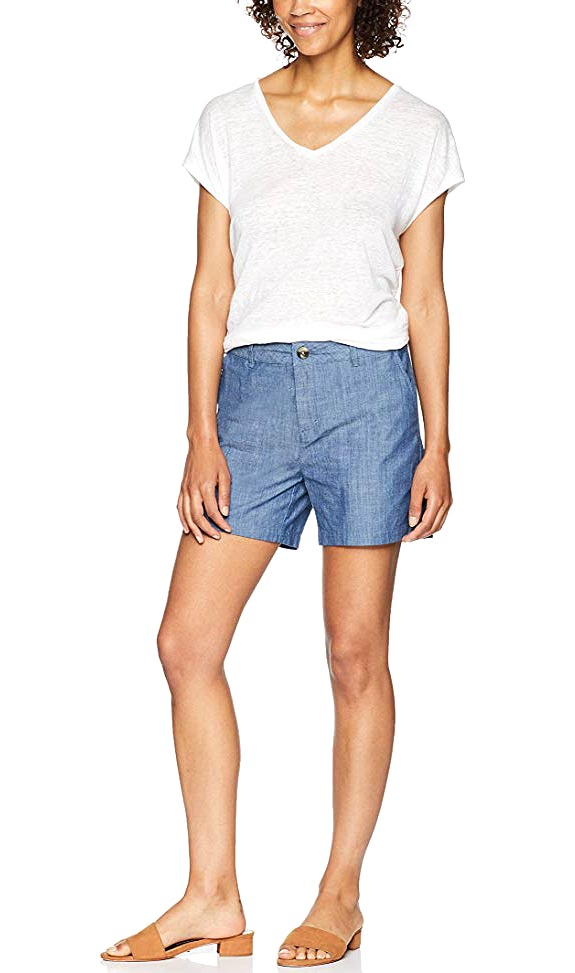 Amazon Essentials Inseam Chino Short
Keep your clothes light, airy, and fun. High humidity and heat will leave you sweaty and sticky, and sometimes a little rain can offer relief.
Bring stylish clothes that dry quickly and are breathable; it will go a long way in keeping you comfy all day.
Also, don't forget hand sanitizer and wipes for a germ-free bathroom experience.
Read these tips on weather-proof music festival makeup!
Midi Dress | Tank Top | Jeggings | Crossbody
What to Wear in New Orleans in Summer
I'm not going to sugar coat it: summer in South Louisiana is long and brutal, especially if you aren't used to high humidity. Fortunately, the city boasts great air conditioning, ceiling fans, and cold drinks in every shop and street corner.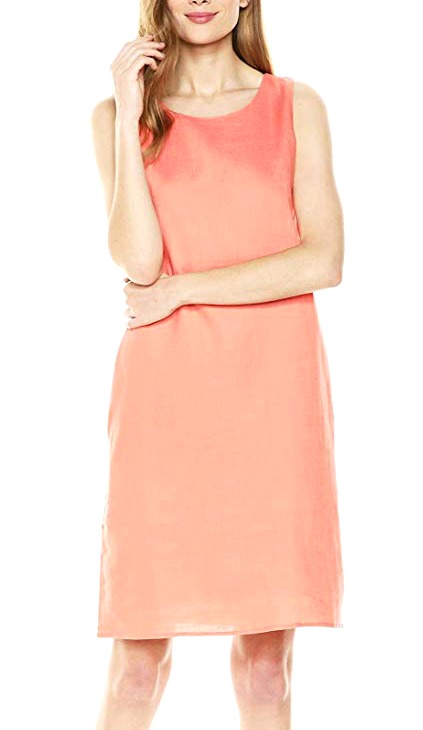 The weather gives New Orleans a laid-back casual atmosphere, and your travel wardrobe can reflect this attitude.
Read this post on what to wear in New Orleans in summer for more tips!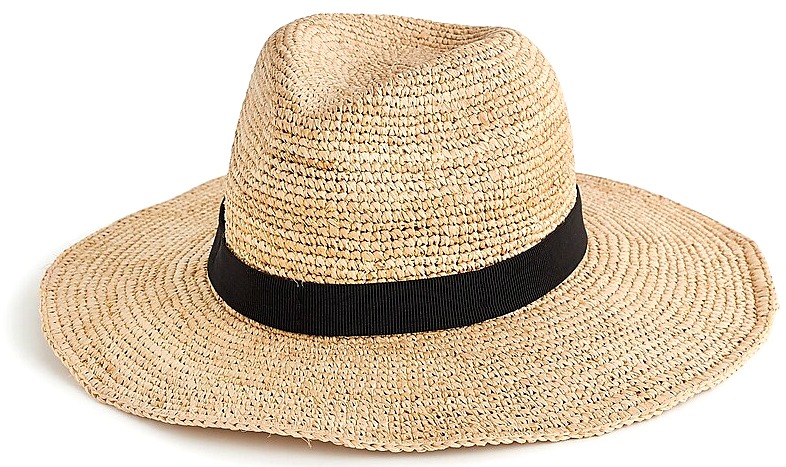 When planning what to wear in New Orleans this time of year, select clothes that will wear well in the heat and keep you cool and dry. Most of your tops will not be able to be re-worn without washing, so keep this in mind when packing.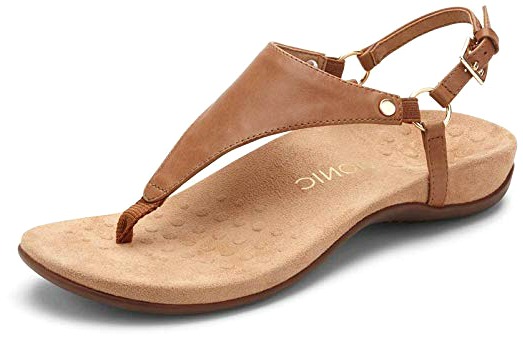 Vionic Women's Rest Kirra Sandal
The colorful New Orleans streets tend to be shaded, but don't forget your sun protection. Again, walking is the best means of travel and lets you fully experience the city, so bring along shoes made for walking. As always, if you are coming to South LA, a little rain gear is a good idea.
For longer trips, here are a few tips on doing laundry while traveling!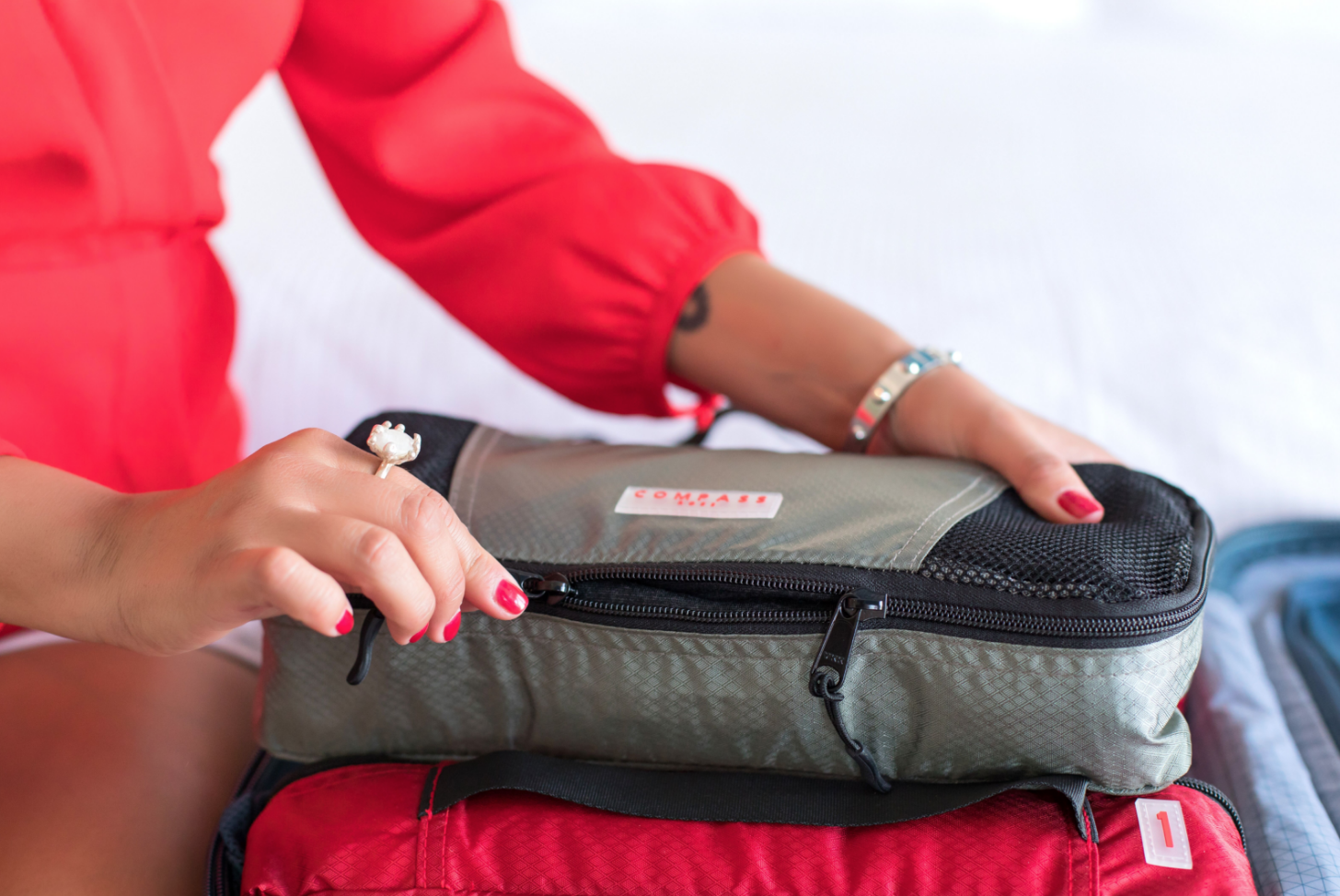 How to Organize Your New Orleans Packing List
Once you have chosen your outfits for this exciting trip, we recommend using packing cubes to organize. We designed these ourselves and they're the only ones that have a unique color and numbering system, so it's easy to remember where you've packed everything on your wardrobe list which is demonstrated in the video below!
Learn our hacks with packing cubes in this video!
We also put together a five-part YouTube series showing the different methods to use packing cubes for travel. If you use this specific packing strategy, packing cubes can also compress your belongings. This is the secret to traveling carry-on only!
---
What are your tips on what to wear in New Orleans? Share below!
---
For more North America packing tips, please read:
Suggested travel resources:
---
LIKED THIS POST? PIN THIS PIC TO SAVE IT!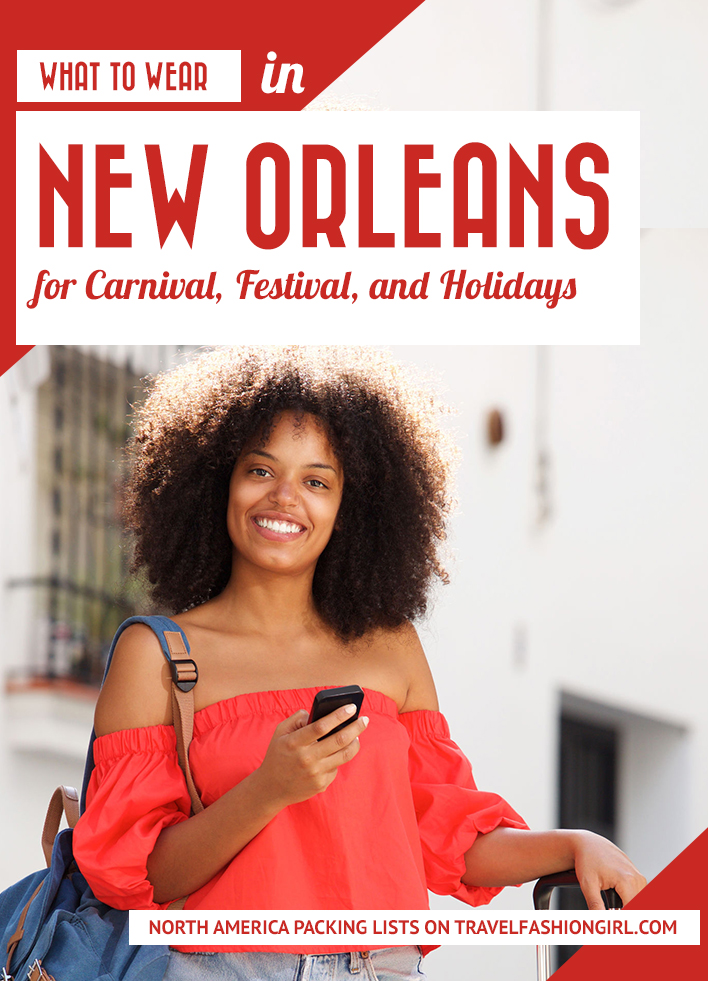 ---
I hope you liked this post on what to wear in New Orleans. Don't forget to share the love on Facebook, Twitter, and Pinterest. Thanks for reading!
---
Author Bio: Niki is an interior designer and artist from Louisiana. In addition to her design work, she writes for local and online publications sharing her experiences and passion for travel. Niki is currently adding stamps to her passport while building her design practice, Niki Landry Designs.
---