Support TFG by using the links in our articles to shop. We receive a small commission (at no extra cost to you) so we can continue to create helpful free content. We earn from qualifying purchases made to the featured retailers. Thank you, we appreciate your support!
Planning a trip to England? The Lake District is a wonderful destination to add to your itinerary! It's a popular staycation for locals – make sure to add it to you radar. Find out what to wear in the Lake District, England!
---
What to Wear in the Lake District
Written By: Annie Jarvis
---
The Lake District is one of my favorite places to visit in the UK. Set in the north of England, this stunning national park is full of glistening lakes, breathtaking mountains and the most charming country pubs England has to offer.
Ambleside Town Center
The biggest reason travelers visit the Lake District is to explore the English countryside, taking walks up hilly tracks or wandering round traditional towns and villages and enjoying a refreshing pint in a local pub.
The Weather
Lake District in Autumn
Be prepared for wet weather any time of year! Sun isn't always guaranteed for a summer walking holiday in the Lake District so make sure to always bring packable waterproof gear on your walks even if the forecast calls for sweltering temperatures.
Always check the weather forecast before your trip. Once you've researched the weather, you can focus on creating a travel capsule wardrobe, which should easily fit in a carryon suitcase with the help of packing cubes to compress your clothing.
Lake District in Winter 
In Autumn and Spring, you'll encounter a combination of sun and rain and in Winter you'll enjoy a picturesque snow padded setting.
Walking Gear
If for whatever reason you don't already own walking gear or you're adding a last-minute stop in the Lake District to your UK itinerary, don't worry. You can buy anything you need at one of the numerous shops in Ambleside, one of the main starting points for many of the walks.
Layers of waterproof clothing for a snowy walk
In fact, many people wait until they get hear to take advantage of the discounts available in the shops. While you can buy just about anything upon arrival, it's always advised to bring hiking shoes you're already broken in. However, you can always break them in here just plan for the pain accordingly.
If you decide to visit this incredible place then it is important that you pack the right gear to make your trip even more enjoyable. Check out my list of Lake District essentials to see what you need to explore the English countryside.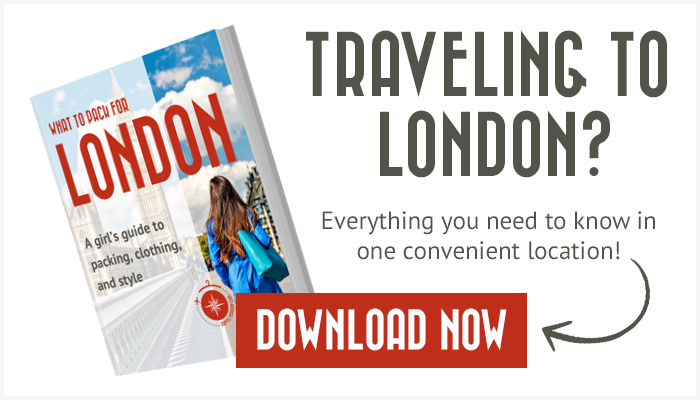 Hiking Boots
Sturdy hiking shoes are an absolute must for visiting the Lake District. Not only are they great for wandering round the different towns but they are crucial if you plan to go walking in the mountains.
While the tracks throughout the Lakes are all marked out, the terrain can be extremely uneven and muddy, which means you will need something sturdy and comfortable to get you through the day. A lot of the tracks are also marked out in terms of difficulty, so those a little more adventurous may want to take a steeper route and even scramble along the rocks.
My Meindl boots can handle almost any adventure
Because of the rainy, muddy, or snowy environment, choose shoes that are waterproof if possible. In the winter, you may want to consider wearing a sturdy boot such mine. I bought these for Mt Everest in winter and they worked well at the Lakes.
There is always something for everyone but hiking boots are a must no matter what route you're taking.
Learn more about how to choose the best hiking boots!
Leggings | Running Shirt | Hoodie
Hiking gear
As well as your hiking boots I'd recommend packing durable hiking clothing for your long walks through the countryside. The terrain ranges in difficulty but the weather is what you need to be prepared for.
Hiking trousers or athletic, synthetic leggings are a great choice for the Lakes as they dry out easily if they get wet. Do not wear denim when going on a hike here as jeans tend to be restrictive and would be a nightmare to dry if it rained.
Hooded Down Jacket | Woolies Crew Shirt | Woolies Bottom
Always plan to wear layers.
In the summer a pair of fitness shorts and sleeveless top would work but also bring a pair of pants and jacket in your daypack. For winter, trekking trousers plus long sleeve top, fleece, and water proof jacket are necessary. Either a down jacket or thermal top would also be needed when it's snowing.
Light layers on a warm walking day in Autumn
For everything else, the general outfit is a pair of trekking trousers, travel pants, or fitness leggings, short sleeve top and layers on top. Waterproofs are never optional. Keep reading below.
Tip: Merino Wool is perfect for the Lake District as its great in hot and cold climates; is breathable and you can wear it for many days without washing.
Waterpoof Pant | Waterproof Jacket | Poncho
Waterproofs
If you're hiking pants are not waterproof you will need to pack these guaranteed. The Lake District gets an unbelievable amount of rain and even if you're visiting in the summer it's worth packing waterproofs.
They're not attractive but nothing will make you feel more miserable than knowing you still have two hours to walk back to your hotel (or a pub) and you're cold, wet, and utterly uncomfortable.
Tip: you can wear these over your hiking trousers or leggings if it's raining or it starts to rain.
Wearing unattractive waterproof pants
While in cities and towns you can get away with carrying an umbrella, if you're hiking in the Lakes you will want something more substantial and you'll want your hands completely free.
I'd recommend packing a waterproof coat and trousers to ensure you're fully covered when the rain hits. If you carry them with you in a small backpack you can quickly throw them on to avoid getting completely soaked.
Removed and replaced the layers throughout the day
This may sound like overkill but you should also bring a disposable or reusable poncho. When it rains, it pours. I used it in Autumn over my waterproof jacket when it rained non-stop one of the days we were there. We usually stay for a long weekend 4-5 days.
Top 10 England's Lake District
Local Map
A map of the local area is one of the most important things you can have when visiting the Lake District. You'll find these in the tourist information offices in each of the towns and they will show you all the different routes throughout the mountains. You can also buy one in advance if you want to start planning your itinerary well before your trip.
While taking a phone is definitely a must, you might not always get a signal when out in the countryside so an old fashioned map can be a real lifesaver.
Tip: Keep any electronics in a waterproof bag like one of these inside your daypack.
Hydro Flask Vacuum Insulated Stainless Steel Water Bottle
Flask and food
One of my favorite things to carry is a small flask filled with some sloe gin and a snack to eat on top of the mountain. A good alternative is to carry a flask filled with a hot drink.
Always bring enough water to keep you hydrated. Whatever your preference, having extra food or drink with you is a great way to keep you going as you wander towards that local country pub.
Osprey 22L Daypack | Osprey Raincover
Backpack
As there can be quite a bit to carry on a walk through the mountains, a small water resistant backpack is also an essential item. A comfortable and cute bag will mean you don't need to worry about leaving anything behind, and you can enjoy the countryside for even longer.
First Aid Kit
No adventure is complete without a first aid kit filled with band aids for blisters, sunblock and cleansing wipes. While you may be wearing with the most comfortable hiking boots on earth, blisters can often crop up unexpectedly and there's nothing worse than walking in pain.
If you're visiting in the summer then I'd recommend packing sunblock as well, for those unpredictable sunny days. Finally, make sure your first aid kit contains some antibacterial wipes to help clean up any cuts or even wipe your hands with if you've been scrambling up the rocks.
Turtleneck Sweater | Jeans | Leather Jacket | Ankle Boots
Evening Clothes
Most towns in the Lake District are extremely casual (and conservative); you'll find plenty of country pubs rather than clubs and bars. If you're heading to the pub then a pair of jeans and a cute top would be perfect for the evening.
Pair them with your hiking boots if it's raining or give your feet a break in some cute leather ankle boots for a dressier look. If you're heading to a more formal restaurant then throw in a dress that can be worn with your ankle boots or even some cute flats.
Tip: Avoid packing heels as the streets tend to be cobbled and uneven.
Here are a few pics from TFG's editor's trip: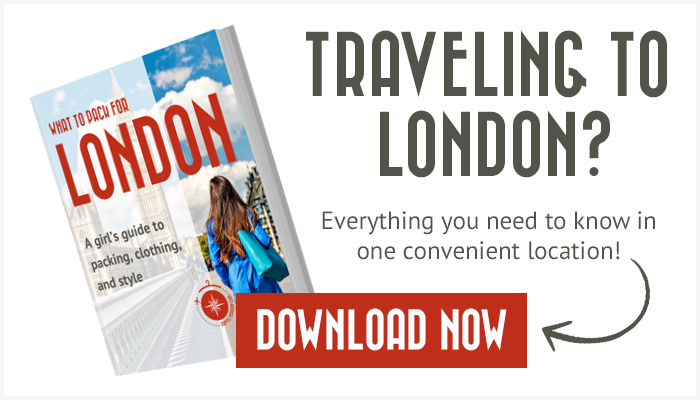 ---
What are your tips on what to wear in the Lake District? Share in the comments!
---
For more packing tips, please visit these Europe Packing Lists.
Suggested travel resources:
---
---
Hope you enjoyed this post on what to wear in the Lake District, England. Please share it with your friends on Facebook, Twitter, and Pinterest. Thanks for reading!
---
Author Bio: Annie Jarvis is relatively new to the traveling world and has just completed a five month journey around South East Asia, India, and the US. She loves diving, skiing, cooking, hiking, and writing about her adventures on her Refreshing the Page blog.
---