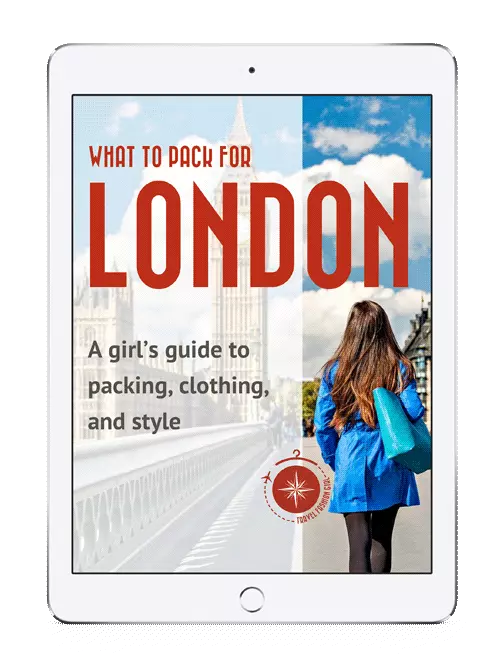 Dreaming of a jaunt to Hyde Park to check out a live concert during the fickle summer weather, or want to visit the Tate Modern in a downpour but completely stumped on what to wear? 

This informative, easy-to-follow guide will help you plan out the right outfits for YOU, according to your activities and the seasons, so that you can embark on your dream trip with complete confidence!
The What to Pack for London ebook is carefully crafted with comprehensive tips to make packing not only accessible but enjoyable for this dream destination. Learn how to pack for each season, along with details about how to adapt your clothing and shoes for the weather. Included are dedicated packing lists that you can tailor to your needs. It also offers general tips on accommodation, transportation, and safety as well.
This digital ebook is a downloadable PDF, and a light read full of beautiful images that give you an immediate visual picture so you can implement these tools right away. A must-read to plan your ultimate trip to London!
What You Will Learn From This E-Book
What You Will Learn From
This E-Book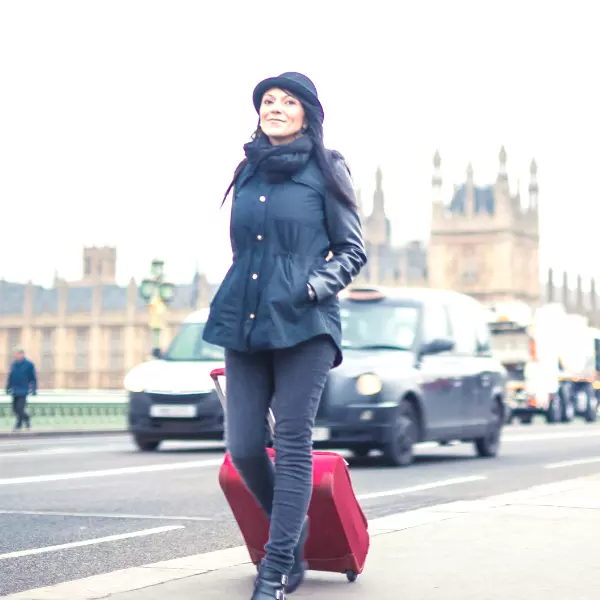 discover HOW TO DRESS IN LONDON
Learn how to dress stylishly yet comfortably with the right clothes, shoes, and accessories.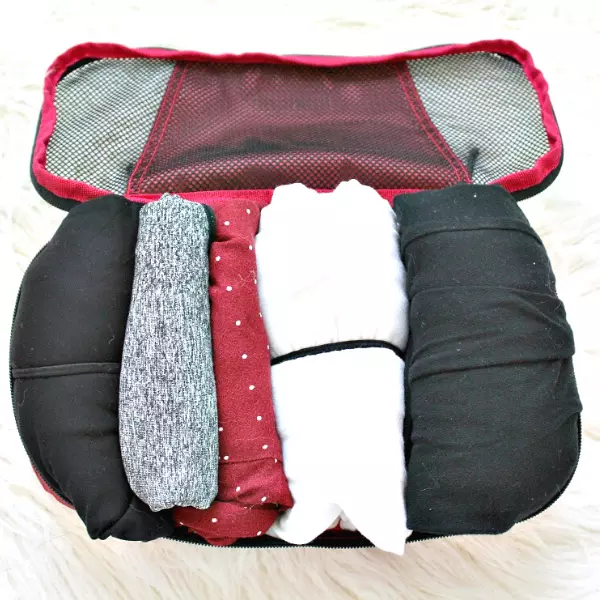 choose CLOTHING BASED ON LONDON WEATHER
Find helpful seasonal clothing tips that you can use as a guideline to prepare
for a trip to London.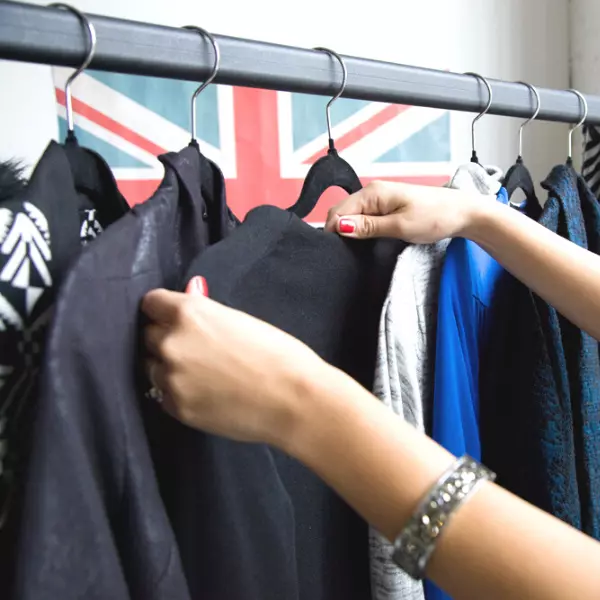 plan A CAPSULE WARDROBE
Use any of the sample capsule wardrobes and suggested packing lists to plan around your travel needs!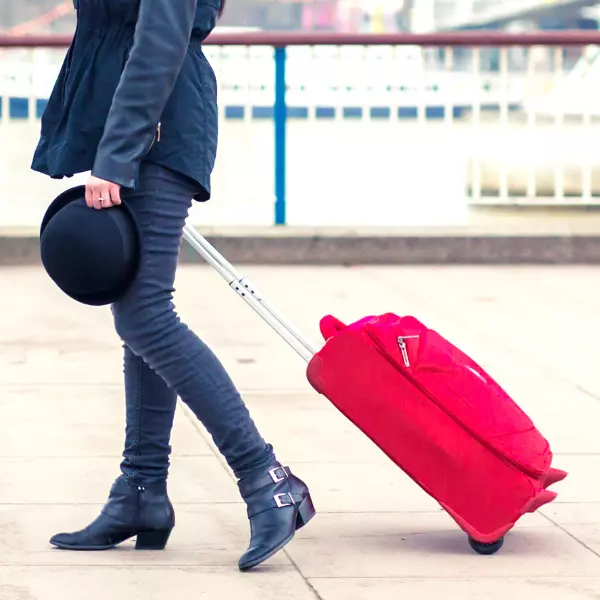 decide WHAT SHOES TO PACK
Learn exactly what shoes to pack for your trip to London.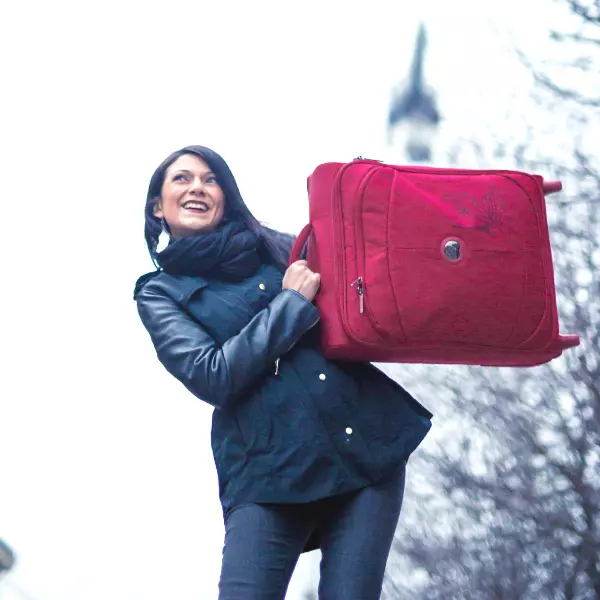 pack WITH THE RIGHT LUGGAGE
Determine the best luggage for easy packing and travel.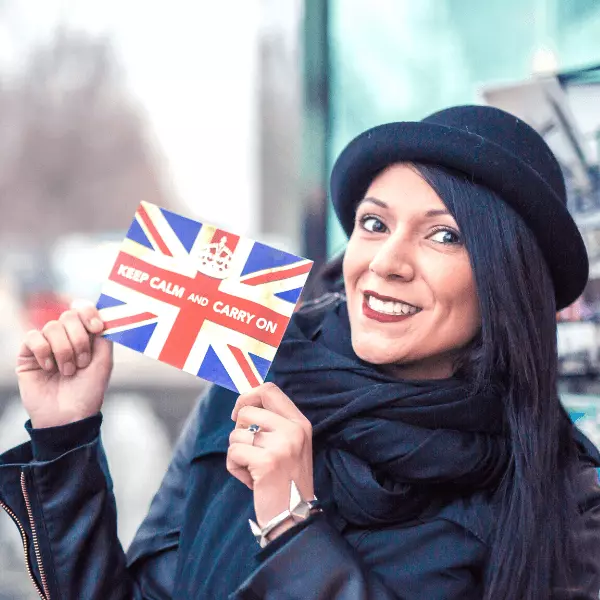 get LONDON INSIDER TRAVEL TIPS
Gain tips on transportation, accommodation, safety, and more!
Take a look at a sample of the e-book
(and  tailor the perfect packing list for your trip! )
Get the Scoop from Local Fashion Experts
Learn the secrets that make British women famous worldwide for their smoldering and sensual style – most importantly you will learn how to make it yours.
Don't worry that you will feel like you're playing dress up; one of their big secrets is comfort and fashion coming together to leave you feeling confident.
Accessories are Important but Should be Understated
Once you've got the building blocks down, you'll begin to learn what accessories to pack, and which ones to leave for another vacation.
Learn tricks to look gorgeous instead of gaudy — a hint: British fashion is partly defined by the country's infamous grey skies. — feel feminine no matter which version of the packing lists you decide to go with.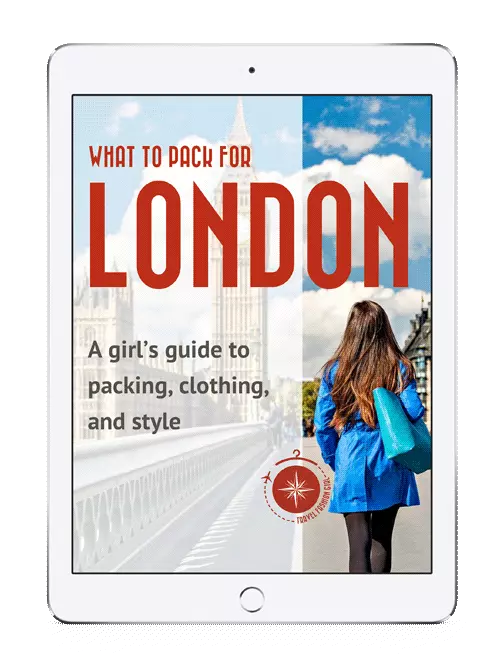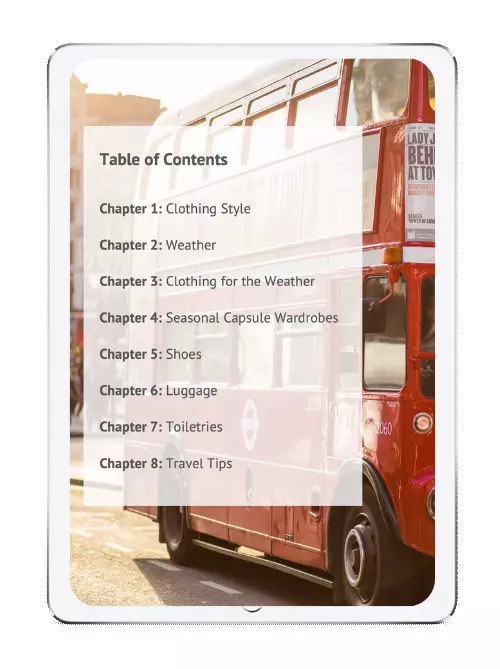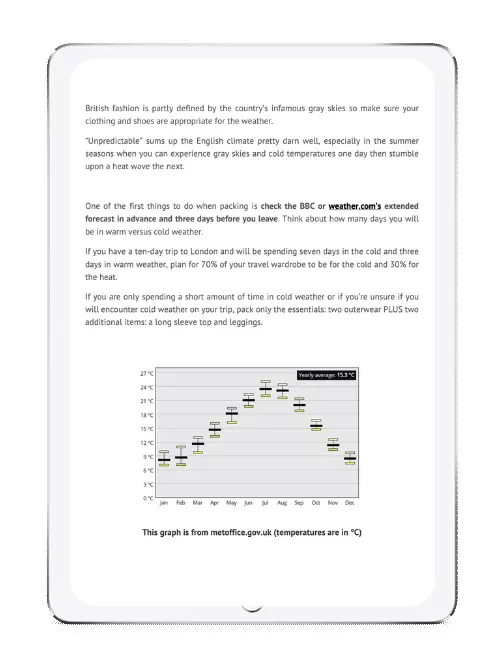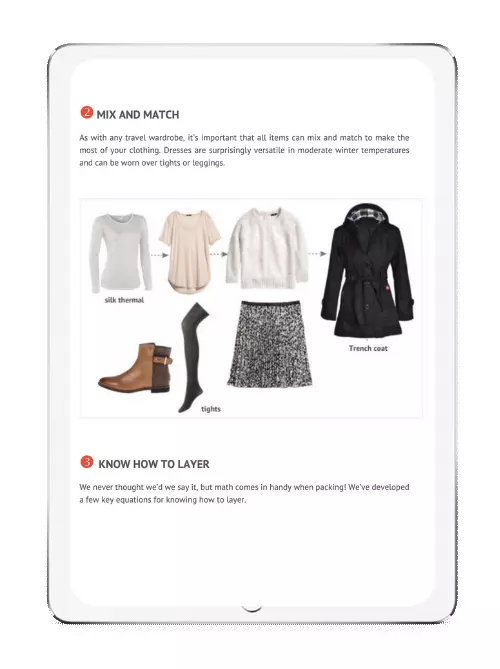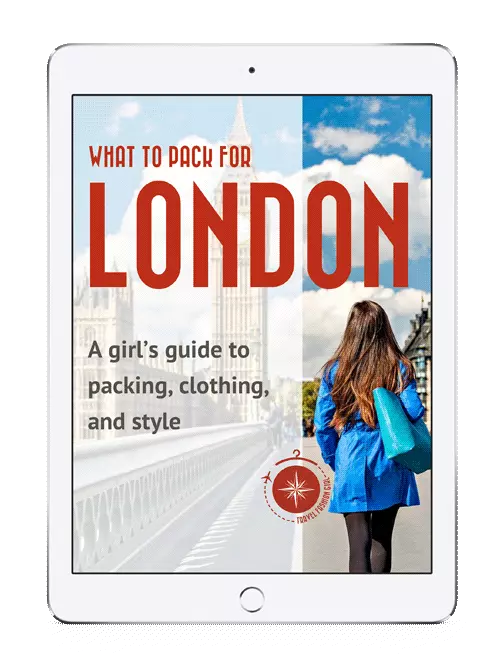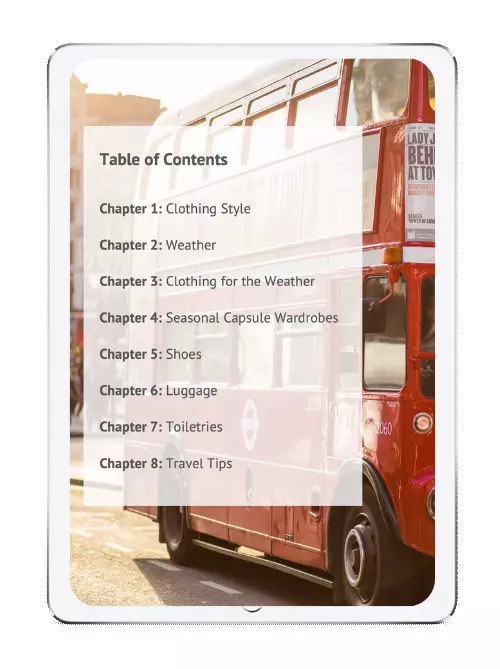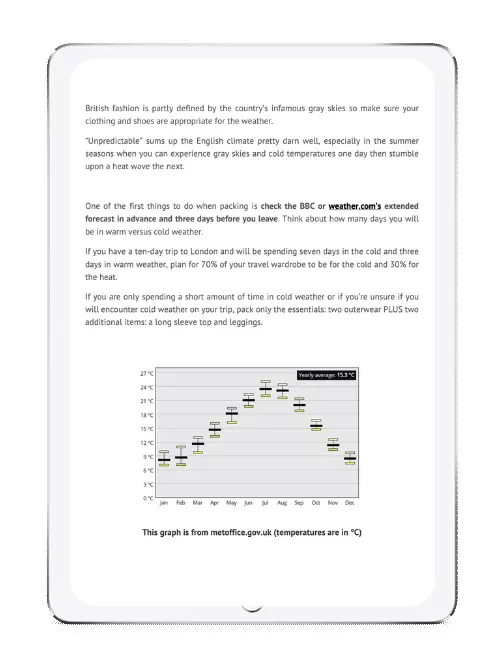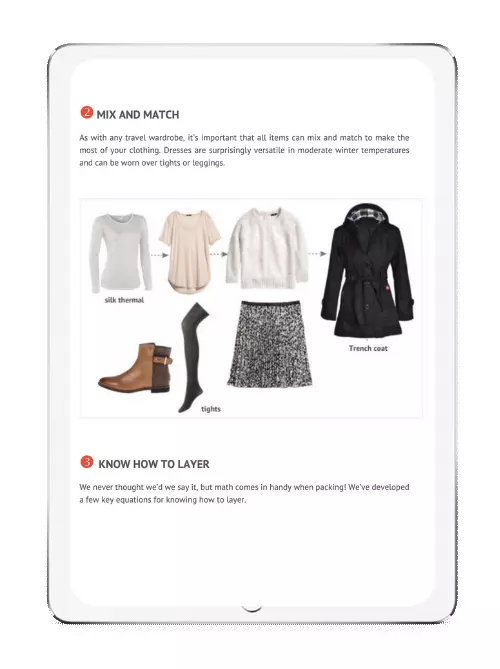 Here's a Sneak Peek at the Capsule Wardrobes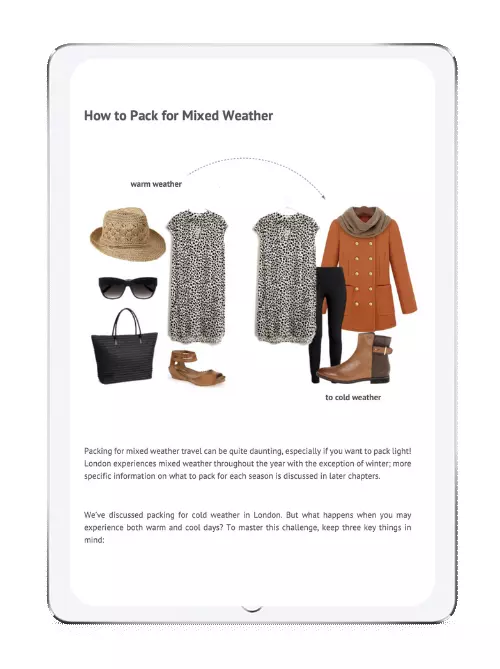 In Britain, it's easy for the traveler to stick out like a sore thumb in walking boots, convertible zip leg trousers, an SLR camera, guidebook, and a backpack. Wearing all this in the middle of London screams, "tourist"! That level of travel gear is more appropriate for countryside treks in the Lake District, for example, not a city.
British fashion isn't quite as chic as the French, and it isn't always as slouchy as American fashion or as zany as Australian fashion. It can be edgy or conservative. But one thing's for sure: just like the rest of Europe, a good fit is key. And when in doubt, choose dressy over casual.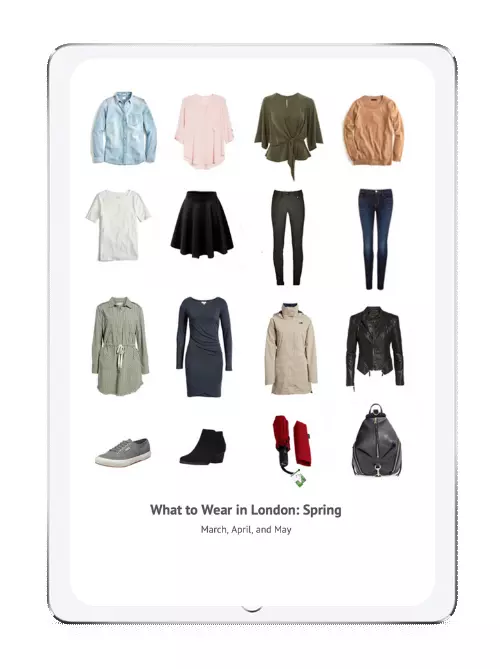 Spring in England can be unpredictable. In the earlier months, it can be rainy and chilly and it doesn't always warm up until summer. Snow in March isn't uncommon and May tends to be one of the nicest months of the year.
It still rains a lot, so you'll definitely need a waterproof jacket. There's a good chance it won't get above the low 60s °F. I carry a compact umbrella at all times in the UK so I'm always prepared for spontaneous showers.
Spring is a transition period between winter and summer, so layers are still important, but in the later months think about swapping that chunky winter coat for a regular jacket. If it suits your style, leather jackets are perfect for days where the weather is crisp yet mild.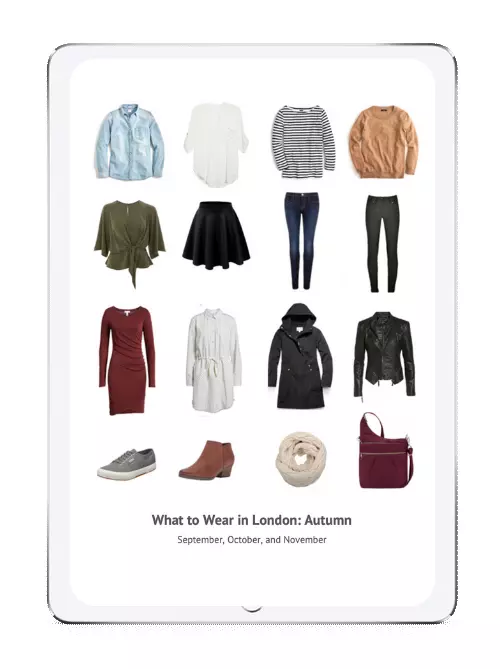 With the chillier weather it's the perfect time to wear light pullover sweaters, hats, scarves, and boots. Pair an oversized sweater with skinny jeans and knee-high boots. Layer with a scarf and add a coat or parka in the evenings when it gets colder.
For a dressier look, pair a long-sleeve blouse with a blazer for day or a coat for evenings, along with heeled booties. If you prefer skirts and dresses, rather than trousers, choose leggings and opaque tights to make outfits a little warmer.
As for jackets, stick to a leather jacket for early fall days and transition to a heavier coat by the end of the season as it gets closer to winter. Remember that scarves are extremely useful. A warm, knit option will keep you warm during this transitional season. When it's not quite cold enough for a coat, then a jumper or cardigan combined with a hat and scarf will do.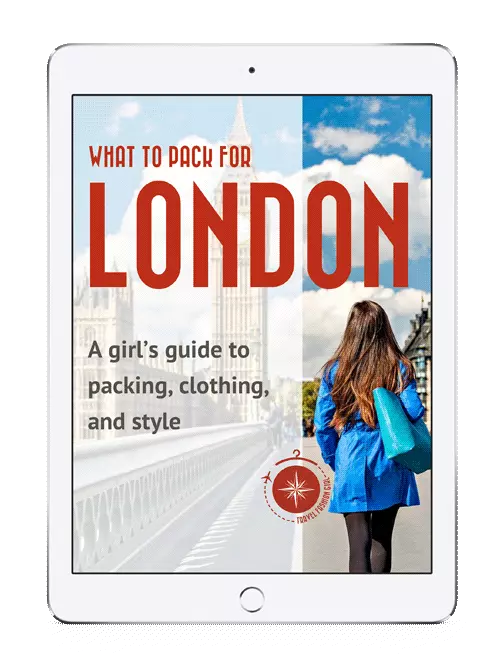 yes

, I'M READY TO PACK LIGHT FOR LONDON
✓ Be prepared for your dream trip to London with this 60+ page ebook.
✓ Learn what to wear based on the unpredictable London weather.
✓ Adopt the best travel shoes to sightsee in comfort and style.
✓ Get recommendations for toiletries, luggage, travel accessories, transportation, accommodation, tours, and more!
Price: $14.99 $7.99