Support TFG by using the links in our articles to shop. We receive a small commission (at no extra cost to you) so we can continue to create helpful free content. We earn from qualifying purchases made to the featured retailers. Thank you, we appreciate your support!
The Golden Triangle is an incredible experience for the first-time visitor to India. There's so much diversity within these three areas, both culturally and in the landscape. You may feel like you have visited three entirely different countries! Read on to learn more about what to pack for India.
---
What to Pack for India
Written By: Annie Jarvis
---
The Golden Triangle includes the hustle and bustle of Delhi, the magical beauty of the Taj Mahal in Agra, and the incredible historical sights of Jaipur.
With three different locations in one trip, it's important to ensure that you pack the right items in your travel capsule wardrobe. This list of essentials will give you an idea of what you need for your Golden Triangle adventure.
Take a look at our complete India packing list!
---
Cotton Top | Short Sleeve Top | Blouse | Sleeveless Blouse | Button Down Blouse | Jersey Dress | Maxi Dress | Pants | Cargo Pants | Maxi Skirt
---
India is an incredible travel destination. It was my first major trip and it was also the country that changed my life forever. Packing can be a bit tricky as the weather can be extremely hot, the air dusty, and your choices of clothing can dictate how you are perceived.
It is very important to plan conservative yet light, airy clothing for trips to India. While cities like Mumbai and beach destinations like Goa may have a more relaxed "dress code", the northern region of Rajastan is more conservative.
There are two things to keep in mind when planning your India packing list: shoulders and knees should always be covered.
Keep reading for our best tips on what to pack for India:
Inset Lace Top | Linen Tee | Ankle Pant | Sneaker
Delhi
A vibrant capital and metropolis, Delhi is not to be missed when visiting India. This incredible city is full of stunning forts, vibrant markets, and extremely friendly people. But as you step out of the airport and into the city, you may be hit with culture shock. Be prepared for one of the most memorable travel experiences in your life!
It's important to pack a pair of comfortable sandals; the best way to explore is to hop on and off the metro and walk around the city. We recommend these! If you prefer, sneakers can work, too.
Whether you're wandering around Old Delhi or visiting the Red Fort in New Delhi, it is recommended that you dress conservatively, covering your knees and shoulders.
While this is not a strict dress code, foreigners receive a huge amount of attention in India and the less you are covered, the more stares you will get. Loose-fitting travel pants and a lightweight airy top are great options for covering up in the heat.
The heat in Delhi is unbelievable, so pack a high-factor sunblock and a thigh-chafing product to protect your skin. A small backpack to carry water is a great idea, but make sure your valuables are locked away in your hotel or placed in a money belt or a Secret Bra Pocket under your clothes.
Here are the best ways to keep your valuables safe while traveling!
Linen Printed Shirt | Linen Shirt | Midi Skirt | Yoga Slide Sandal
Agra
As home to the stunning Taj Mahal, Agra is one of the most touristed spots in India. Travelers come here to marvel at the architectural beauty of the mausoleum and hear one of the most romantic love stories ever told.
Clothing here should be modest; it is recommended that you cover your shoulders and knees to remain respectful while walking around the monuments.
The ground around the Taj Mahal is relatively smooth and well-preserved, so a pair of flip flops or comfortable sandals would be perfect for the day. (You have to take your shoes off to enter the site so don't bring expensive shoes or plan to put them in your bag.)
If you bring a small backpack with you to the Taj Mahal, be aware that strict security rules may delay your entry. While there are lockers available, it is advised that you leave items like food back at your hotel, as these are strictly banned from the site.
Tip: Get in as early as possible for a less touristy photo opportunity. As the gates to the mausoleum open, you will soon find the grounds filled with other travelers. Bright colors look great in pictures!
Inset Lace Top | Linen Tee | Maxi Skirt | Birkenstock Sandal
Jaipur
Jaipur is the third point of the Golden Triangle and is a popular tourist destination for visiting the City Palace and the Amber Fort, as well as looking up at the stunning Palace of the Winds.
The best way to get around the city is by rickshaw, which can take you to a range of destinations. This means that you won't need to do too much walking, so comfortable sandals (or flip-flops) would be appropriate for this area.
However, the walk up to the Amber Fort is uphill, so sneakers or secure sandals are a good option if you need more stability. Like other areas in India, dressing modestly is recommended to remain respectful and reduce attention from locals. A long skirt or loose travel pants work well in the heat.
Here are some tips on how to dress modestly for conservative countries!
Don't forget other hot weather essentials like sunglasses, high factor sunblock, and a hat (if you want to keep your head covered).
If you don't have your shoulders covered, then consider packing a lightweight scarf or sarong to drape over your shoulders when entering religious sites.
The key to packing light is to use packing cubes to compress your clothing as shown in this video!
---
Do you have any tips on what to pack for India? Comment below!
---
For more Asia packing tips, please read:
---
LIKED THIS POST? PIN THIS PIC TO SAVE IT!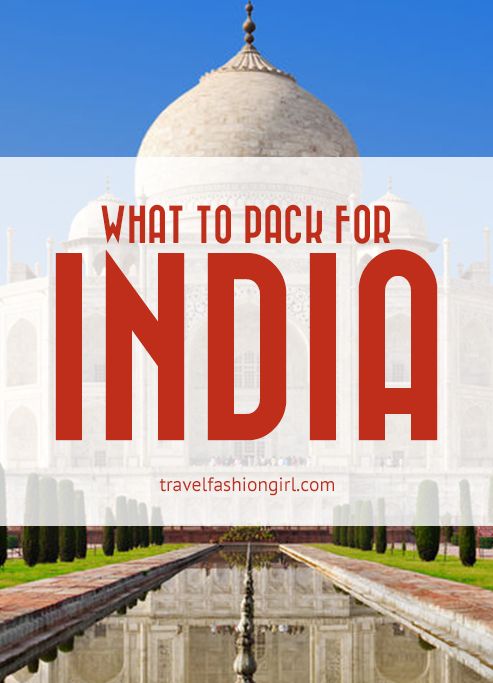 ---
I hope you liked this post on what to pack for India. Please share with your friends on Facebook, Twitter, and Pinterest. Thanks for reading!
---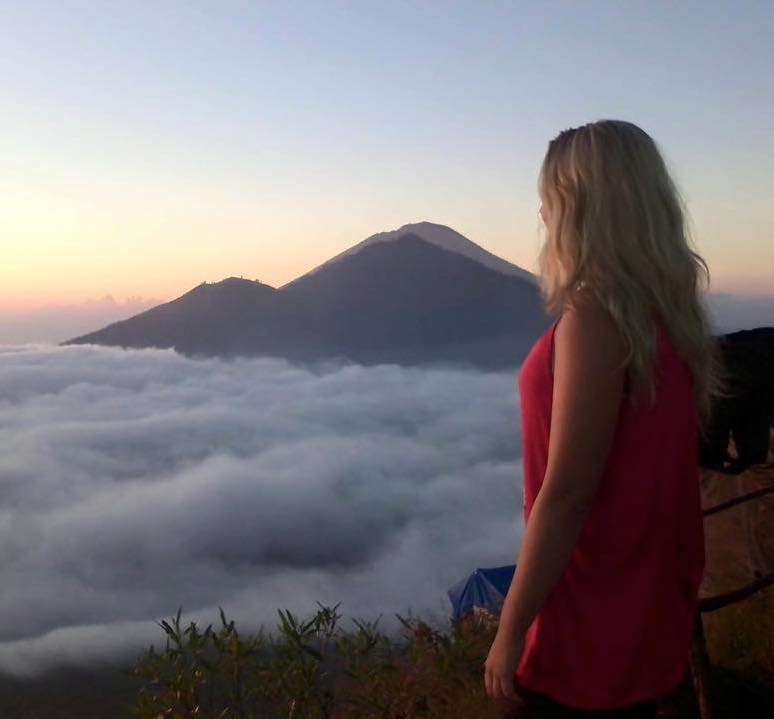 Author Bio: Annie Jarvis is relatively new to the traveling world and has just completed a five month journey around Southeast Asia, India, and the US. She loves diving, skiing, cooking, hiking, and writing about her adventures on her Refreshing the Page blog.
---