Traveling to South America? In today's post, TFG's backpacking guru shares her best tips on what to pack for Chile! Be prepared for anything and keep reading to find out what you need for Chile's diverse regions.
---
What to Pack for Chile
Written by: Tammy Lowe
---
Chile has various micro-climates so depending on where you are going, you could be wearing a warm down jacket, a rain coat, or a tank top. Follow these tips on what to pack for Chile and don't be caught with the wrong clothing:
The North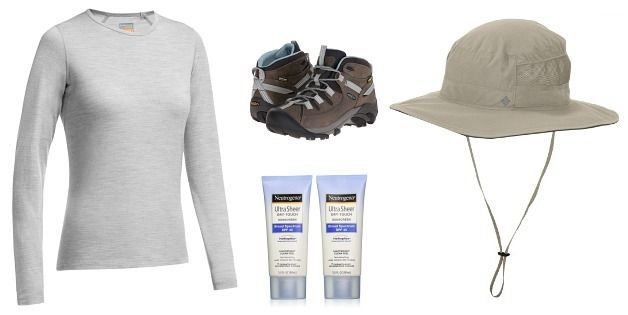 Long Sleeve Crewe / Hiking Boot / Sunscreen  / Sun Hat
Chile's North is home to the dry Atacama Desert, which has daytime temperatures of about 32°C/90°F, but at night time temperatures drop down to -2°C/28°F. I experienced these chilly night temperatures first-hand on a star-gazing tour in San Pedro de Atacama.
While you might feel like wearing a t-shirt or vest top during the day, it may be better to wear a light, long-sleeved shirt to protect your skin from the strong desert sun. A sunhat or cap, strong sunglasses, and also sunscreen are a must if you don't want to get burned.
Flip-flops would be unpractical, as you don't have a lot of grip in the sand. Sturdy footwear is a better bet–ideally ankle high so sand doesn't get into your shoes.
You can also refer to my detailed desert packing list here on TFG for ideas about other gear to bring.
The Central Region
Icebreaker Villa Dress / Long Cardigan / Sandal
The Central region has a more Mediterranean feel, with daytime temperatures of up to 32°C/90°F in the summer, although the wet season between May and August can get colder with temperatures down to 0°C/32°F.
If you are planning to visit cities and beach towns, then light summer dresses (I love this Icebreaker dress, for example!), sandals, or ballerinas would be ideal.
Although daytime temperatures in places like Santiago may be warm, it can get chilly at night, so it would be advisable to take a light jacket for when it gets colder.
Read these tips on transitioning from hot to cold weather on the same day.
The South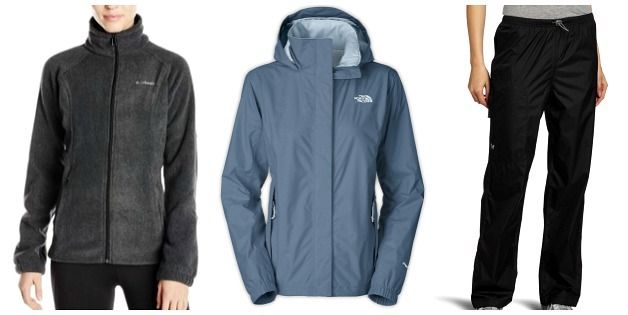 Full-Zip Fleece Jacket / Windproof Rain Jacket / Rain Pants
The South and Patagonia are warmer between December and March, which coincides with the trekking season, whereas May to September sees rain, strong winds, and snow. As you plan what to pack for Chile, keep in mind that the further south you go, the wetter it tends to get.
Most people who visit this part of Chile come for skiing, mountaineering, or hiking, and as with any mountainous areas, layers are key. Even if you are enjoying glorious sunshine in your t-shirt one minute, it can start raining the next, and then you will be pleased to have rain pants, a windproof rain jacket, and a fleece jacket with you.
Sturdy hiking shoes or boots are a must in these terrains–ideally fully waterproof–so if you do get caught in a downpour, at least your feet won't get wet.
Due to the higher altitude, a sunhat or even a woolly hat are advisable to prevent heat stroke or, alternatively, having your ears freeze off. The sun in the mountains is extremely strong and UV rays can damage your eyes, so get sunglasses with good UV protection.
Easter Island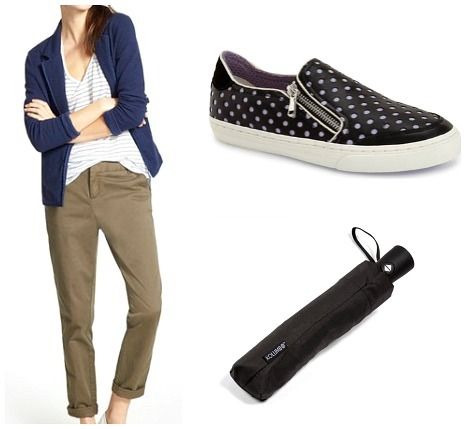 Blazer, Tank & Ankle Pants / Water Resistant Slip-On Sneaker / Windproof Umbrellas
Easter Island has a humid and sub-tropical climate with mild temperatures year-round (between 16-26°C/61-79°F).
Between June and August, pack clothes suitable for spring and autumn in the Northern Hemisphere, i.e. a sweatshirt and lighter jacket for evenings, whereas between December and February, you can wear light clothing–but also take an umbrella or a light rain jacket.
Although the rain is distributed pretty evenly throughout the year (and there's a lot of it), it rains slightly more during those months.
As you will probably be doing a lot of walking to explore the beautiful nature throughout this charming island, don't forget to take comfortable walking shoes, ideally fully waterproof.
---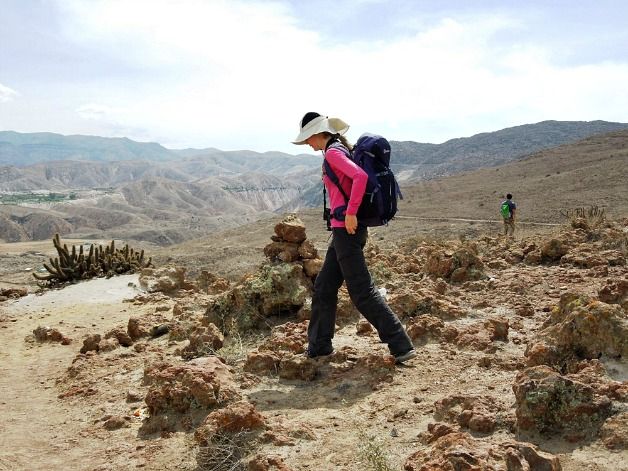 ---
As you can see, depending on where you are going in Chile, you may need to pack for four seasons; I hope this guide aids you a bit.
What are your on what to pack for Chile?
---
For more South America packing tips, please read:
Suggested travel resources:
---
---
Hope you enjoyed this post on what to pack for Chile. Please share it with your friends on Facebook, Twitter, or Pinterest. Thanks for reading!
---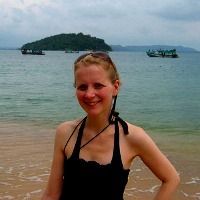 Author Bio: Tammy is a travel blogger and adventure junkie. She has endured the Everest Base Camp trek, abseiled down a skyscraper, cycled down the world's most dangerous road, and trekked through the mosquito-infested Amazon jungle. You can follow her adventures on her blog Tammy & Chris on the move or on Facebook, Twitter, Instagram, or Pinterest.
---
Liked this article? Check out similar posts: