Support TFG by using the links in our articles to shop. We receive a small commission (at no extra cost to you) so we can continue to create helpful free content. As an Amazon Associate, we earn from qualifying purchases made on Amazon in addition to other retailers featured on the blog. Thank you, we appreciate your support!
Planning a USA Southwest Road Trip that also includes a few extra stops? We've got a packing list for this trip and it includes other destinations, too. Keep reading to find out how to pack for a complicated trip like this one. You can use the same packing ideas and apply them for different parts of the world!
---
USA Southwest Road Trip Packing List
---
Table Of Contents
Reader asks:
I am traveling to the USA and Mexico next year (April-June) and trying to work out what to take for my USA Southwest Road Trip.
We are starting in New York (late April), then on to LA, San Francisco, Yosemite, Las Vegas, various South West National Parks (eg Grand Canyon, Arches, Monument Valley, Zion etc) as well as doing a 3 day rafting trip in the Grand Canyon before flying down to Mexico for three weeks (Cancun, Tulum, Merida, Campeche).
I want to travel as lightly as possible but still cover all bases and look good. I love your ideas on packing, please help me.
TFG says:
Sounds like you have quite a diverse itinerary. I highly recommend reading The Stop Overpacking ecourse  – it has awesome examples for this type of complex trip!
Here's a recap of flexible clothing items that would work for various parts of your USA Southwest Road Trip itinerary plus Mexico. Use this as a base for your capsule wardrobe and add a few additional pieces as needed.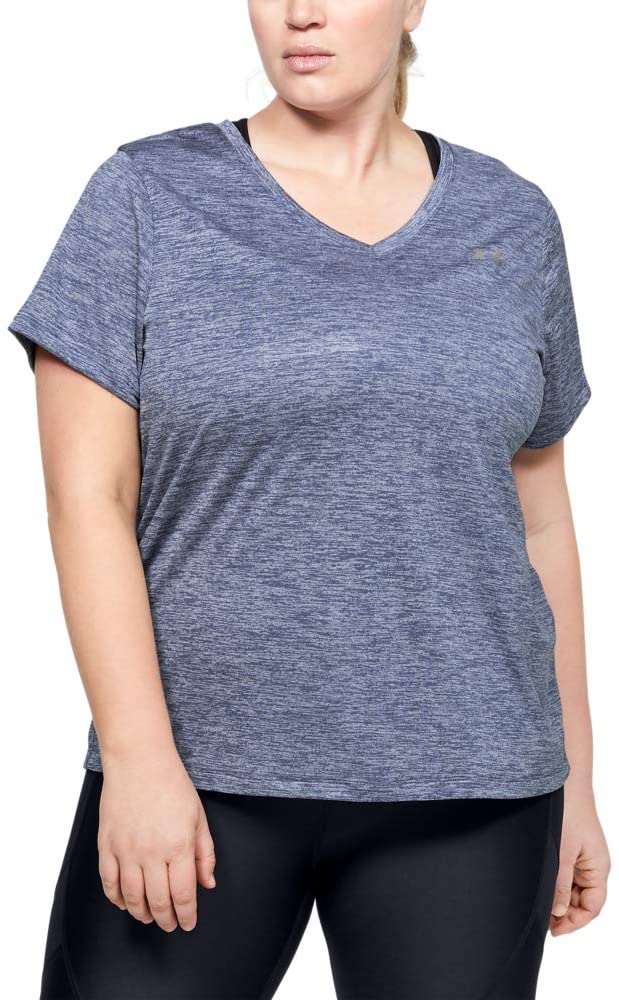 Under Armour Tech V-Neck Short Sleeve T-Shirt
Tops
1-2 fitness type tops for the Utah and Rafting part of your trip. Choose quick dry fabrics from workout brands or moisture wicking from outdoor brands. The above is my current favorite top for hiking and working out on the go. It's ultra-light and super breathable. I recommend hand-washing it as the fabric is a bit thin.
3 additional sightseeing tops to suit your taste and weather. Make sure they mix and match and can be layered as you encounter cooler temperatures. Select classic, versatile pieces that can be worn in US cities, Mexico towns, and by the beach.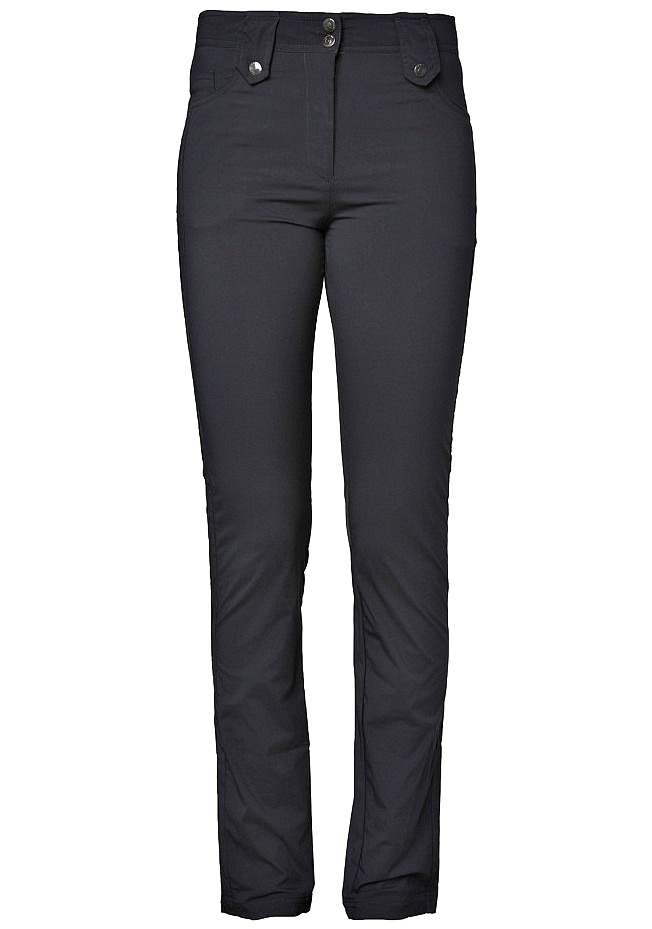 Pants
1 pair of jeans that can be worn everywhere including national parks for short day hikes or in the evenings. Go with a class color such as traditional dark blue so it can easily be dressed up in the cities as needed.
1 travel pants are the most practical use in national parks for long day treks. Something like my favorite travel pants shown above may also be used for rafting since they're quick dry and can also be dressed up with cute flats or even heels.
1 shorts/capris  that are a style and length suitable to your personal preferences and are a neutral color that can be worn everywhere.
Find out why our readers rate these as the best pants for travel!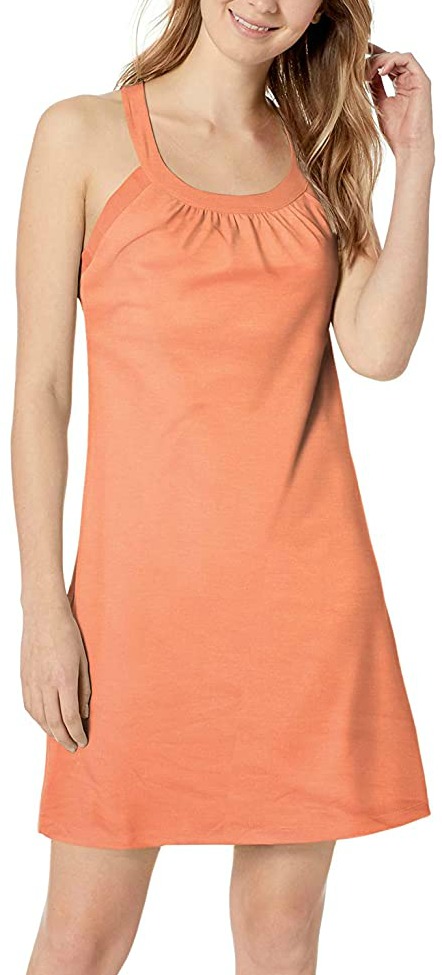 Dress
3 dresses including one long or one maxi skirt if you prefer separates. Summer dresses and classic shift dresses like the one shown above in comfortable light fabrics such as cotton and rayon.
You can easily dress this up with heels for Vegas or dress it down with flats or sandals in Mexico or US cities. Make sure you have a modest option that can be worn in Campeche and Merida) and a versatile but easily dressy option for Vegas.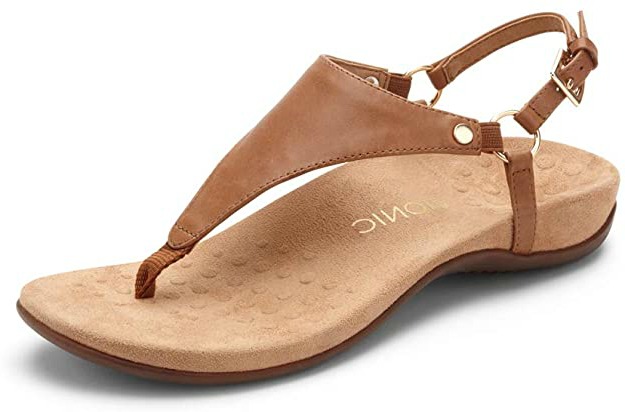 Sandals
1 pair of sandals are essential for US cities and Mexico when you can expect warm weather. The ones shown above are a terrific style because they're technically "comfort" sandals but look cute enough to be paired with one of your dresses by the sea or to create a cute but casual outfit.
Here are comfortable walking sandals that are stylish, too!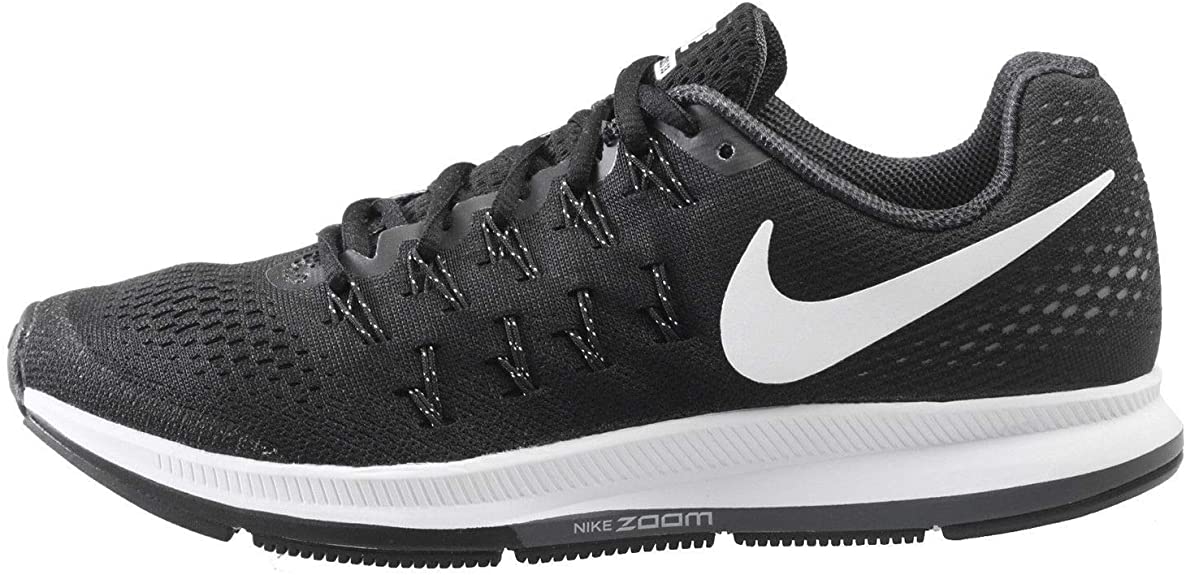 1 Trainers/Tennis Shoes
1 trainers (tennis shoes) will be sufficient for many of the hikes in Utah unless you plan to do intense multi-day trekking. Depending on your style you can even dress them up to be worn in the cities when it's too cool to wear sandals.
They'll also keep your feet happy in Disneyland standing all day. I am loving the above Nike style because it has more cushioning than the Nike Free styles, it's packable, and very lightweight.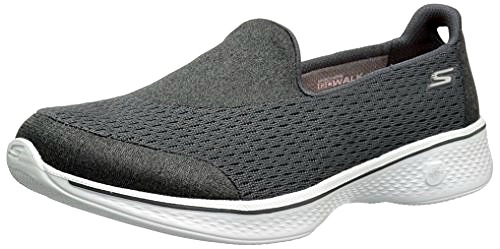 Skechers Go Walk 4 Charcoal Comfortable Sneakers
1 Flats
1 pair of flats is a great choices for walking in cities and towns in Mexico. I like a pair like the ones shown above because it has "comfort" features yet has a stylish design that is LA and New York appropriate. (If the weather is going to be moderate to cold on the beginning of your trip, switch these for ankle boots.)
These are our tried and tested reader recommendations for the world's best travel shoes!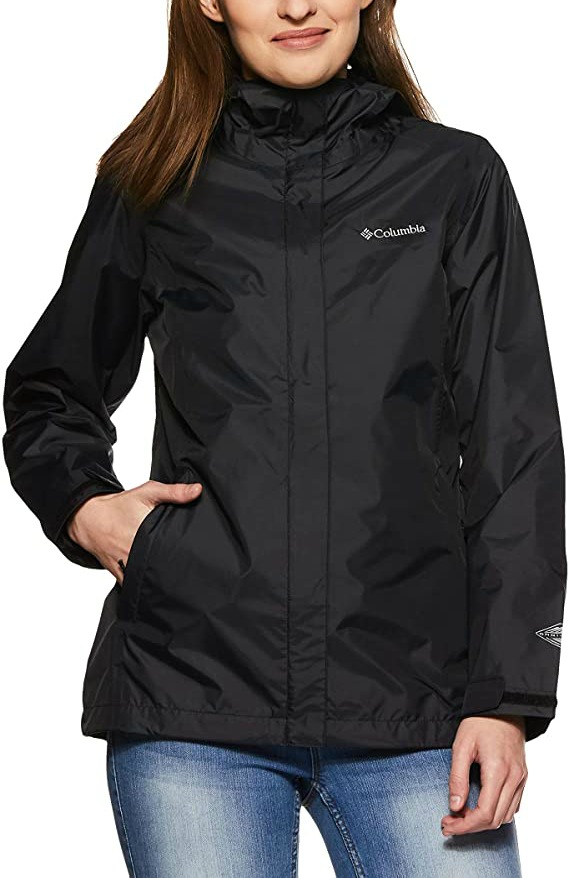 Columbia Arcadia Ii Waterproof Breathable Jacket
Outerwear
1 windproof/ rainproof Jacket with hood. A water resistant exterior shell like the one shown above is essential for Utah but it does depend on the weather in the National Parks. It's good to have protection from the elements should the wind pick up or as the temperature drops at night. I've wore a leather jacket plus hoodie on lighter day hikes paired with jeans. This works if you're driving up to some monuments versus trekking for several hours.
1 Warm Layer such as the ones shown below. Choose a versatile hoodie (or fleece) that can be be layered with your rainproof jacket.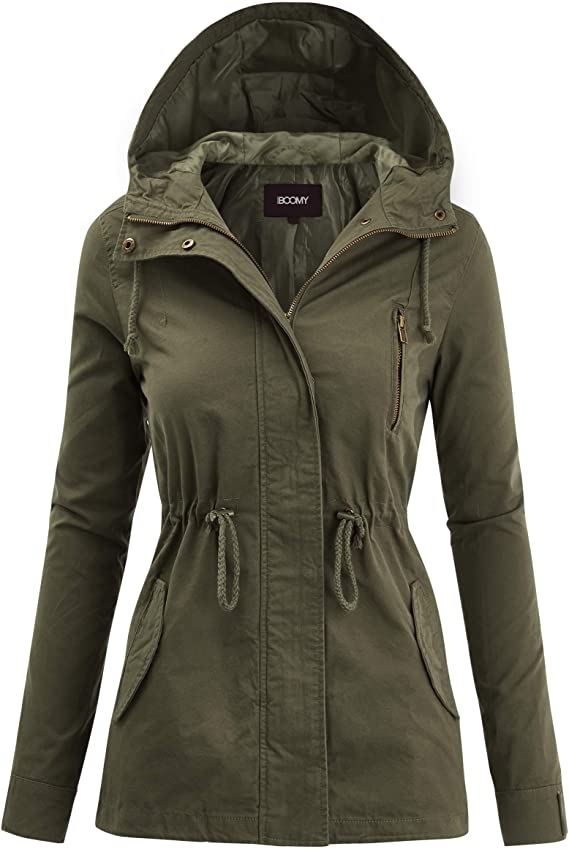 Military Anorak Jacket with Hood Drawstring
Light Jacket
1 light jacket for US cities and Mexico. Drops in weather is very common in this part of the US: it's warm in the day and colder at night. You'll want to pair this piece with your hoodie for San Francisco (unless it's raining then wear the rainproof jacket).
This jacket should also work in LA, Disney, and New York (layered over the hoodie as needed). A suggested style is a denim or military style anorak.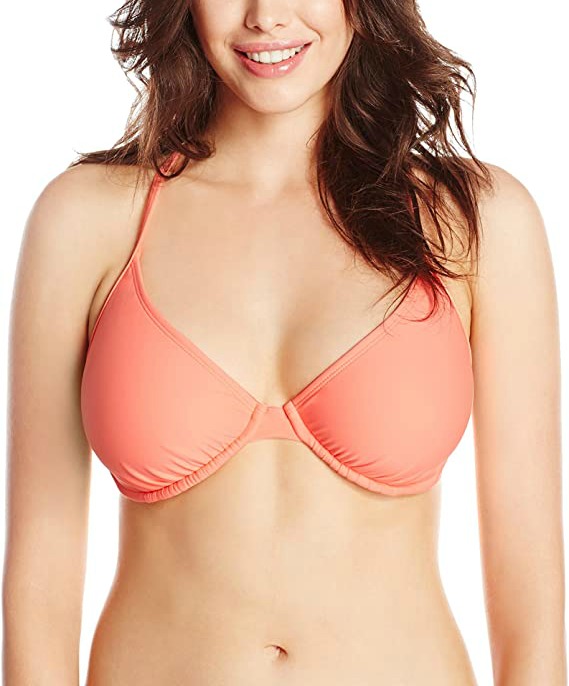 Body Glove Smoothies Bikini Top
Bathing Suits
1-2 bathing suits for Vegas pools, rafting, and beaches in Mexico
For the Rafting Trip, I suggest double checking with rafting company for the most accurate clothing suggestions although I'd imagine the travel pants plus fitness top and rain jacket might work?
A fun idea for your USA Southwest road trip is renting a Jucy Campervan, which can accommodate up to four people. It has everything and the kitchen sink! Read my review here.
---
For more tips on how to pack for complicated trips like these, please read this Ten Step Packing Guide!
What are your best tips on how to pack for a USA Southwest Road Trip? Comment below!
---
For more USA packing lists, please read:
Suggested travel resources:
---
LIKED THIS POST? PIN THIS PIC TO SAVE IT!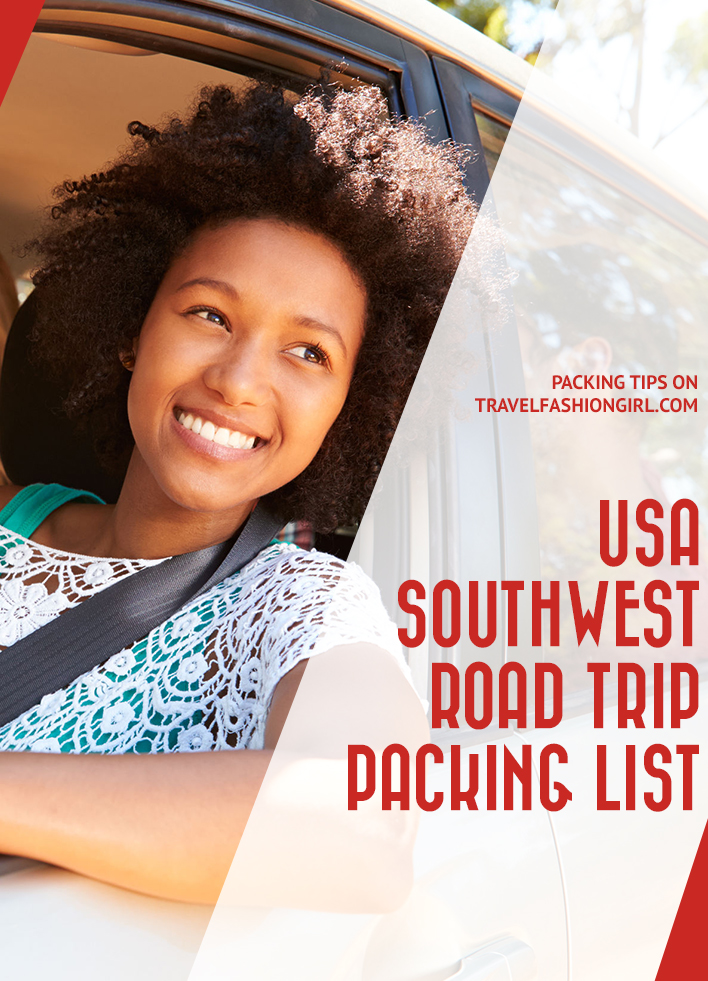 ---
Hope you liked this post on how to pack for a USA Southwest Road Trip. Please share with your friends on Facebook, Twitter and Pinterest. Thanks for reading!
---